Photography by Raquel Guiu Grigelmo
The ME Guide to Madrid
As part of the collaboration between VICE and hotel brand ME by Meliá, Paul Gibbins and Raquel Grigelmo explored the authentic beauties of Madrid, taking in the best parts of the city and collecting recommendations from local tastemakers.
Photography by Raquel Guiu Grigelmo
Spain is a country that has captivated tourists for generations. Every year millions of holidaymakers set off for relaxing beach holidays on the southern coast or the Canary Islands, on weekend city-breaks or festivals in Barcelona, for hedonistic escapes set to house, techno and trance beats in Ibiza, or for religious pilgrimages to Santiago de Compostela.
It's led to some amazing English-language literature about the country too. Gerald Brenan travelled South From Granada, George Orwell wrote a Homage to Catalonia, and perhaps most famously of all Ernest Hemingway wrote extensively of his love affair with the Iberian Peninsula.
With so many hugely popular destinations in the country, its capital has sometimes been overlooked. Indeed, in 2017 Madrid was only the 6th most-visited region of Spain by international tourists. That's no bad thing, it means that the Spanish capital has avoided many negative effects of unsustainable tourism that currently plague other European cities. Madrid retains an authentic look and feel that many cities its size lack, whilst remaining an international and diverse city at the same time.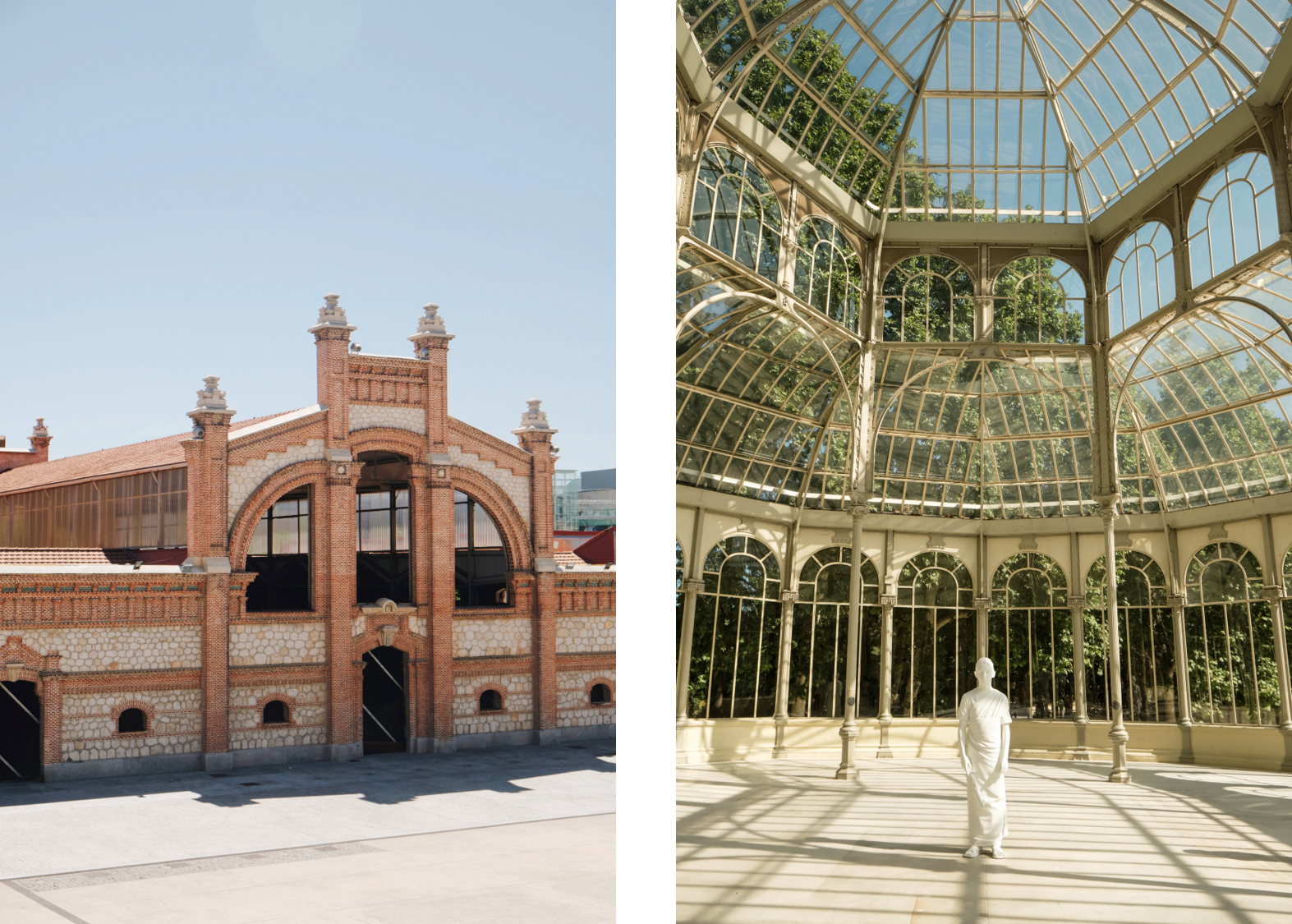 From my hotel, the ME Madrid Reina Victoria, I was ideally placed to discover all the best that the city has to offer. The gorgeous early summer weather (plus the Spanish bank holiday!) meant that the sun-soaked plazas and rooftop bars were fizzing with energy. In fact, just a few metres from the hotel in Plaza Santa Ana you could find a hefty crowd outside the Cerveceria Alemana, one of the aforementioned Hemingway's favourite watering holes.
Of all of the corners of Madrid which captured the imagination of Hemingway, however, it was Sobrino de Botin which did so the most. In his book The Sun Also Rises, he declared the rustic, wood-fronted eatery "one of the best restaurants in the world", with a particular predilection for its most famous dish, the suckling pig. It's fair to say that El Botin isn't short of history, having been founded in 1725. It's Guinness-certified as the oldest restaurant in the world, and the original wood oven is still in use. The history of El Botin is tangled up with the history of Madrid in many ways. For example, in the 19th century the restaurant employed a young painter named Francisco Goya as a dishwasher. These days, Goya's famous "El Dos De Mayo" painting dominates a wall in the city's Museo del Prado.
El Botin isn't the only historic restaurant in the La Latina area of Madrid. Almost directly opposite you can find Bodegas Ricla, a tiny, authentic Spanish "local" which offers boquerones, bacalao, manchego cheese and other tapas free with your drink. On a Saturday afternoon, Bodegas Ricla's small space is packed, elbow-to-elbow with locals conversing loudly over vermouth, Mahou beer or red wine, while its ceiling fans spin like B-Movie UFOs and the bartenders cash up in an ancient mechanical till. Behind the bar is a laminated sign, warning any non-regulars in English and Spanish that "We haven't accepted credit cards since 1867".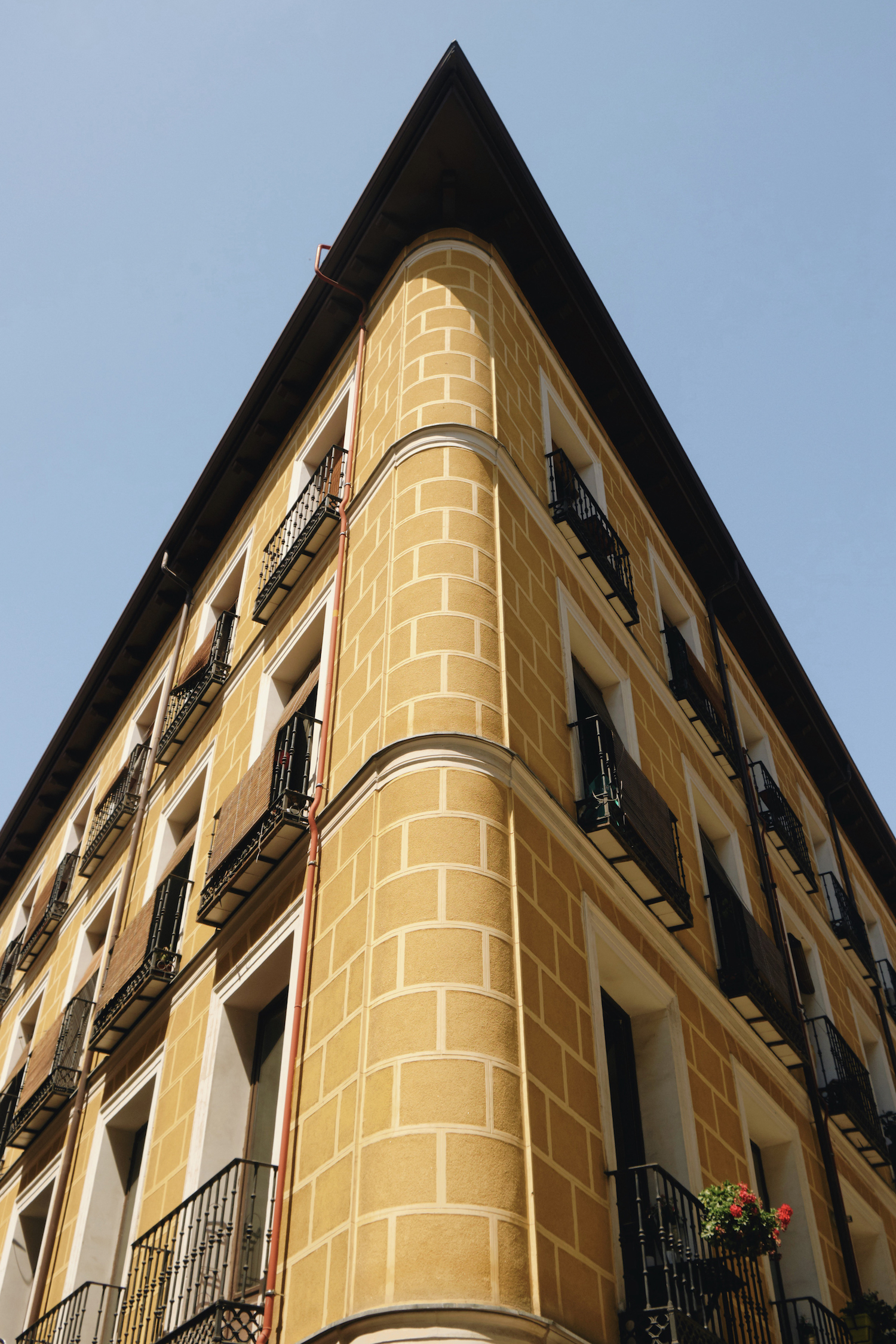 Madrid's gastronomic culture stretches far beyond tapas and traditional Spanish dishes and its markets are a testament to this. In these markets, you'll find incredible local produce for sale alongside a huge range of international street food staples, so you might find it hard to choose between authentic Venezuelan arepas or Madrid's favourite calamari sandwiches.

Mercado de San Miguel is one of the most famous food markets in Europe, with over 30 stalls selling a huge range of food, as well as specialist wine, vermouth and beer vendors. It's perhaps a little more pricey than some of the city's other markets, but for the range and quality of food on offer, plus the atmosphere, it's worth every penny.
However, for the biggest range of market food available, try Mercado de las Maravillas. There is apparently an old saying in Madrid " Si buscas algo, vete a Maravillas. Si no lo encuentras, es que no hay", which roughly translates as "whatever you're looking for, go to Maravillas. If you don't find it, it doesn't exist". Mercado de las Maravillas has hundreds of stalls stocking a mind-bending array of food, from Spanish classics such as jamon, olives and cheese, to more niche produce from each of Spain's various regions, or international staples from every continent. It's easy to lose a whole day here.
Mercado de San Ildefonso is less of a traditional food market and more like a food court, but is the perfect pit-stop for a drink and a bite to eat while shopping or exploring the trendy Malasaña neighbourhood with its beautiful murals, cool bars, and young population. So too is Mercado Barcelo, with an open and spacious bar area on its roof terrace.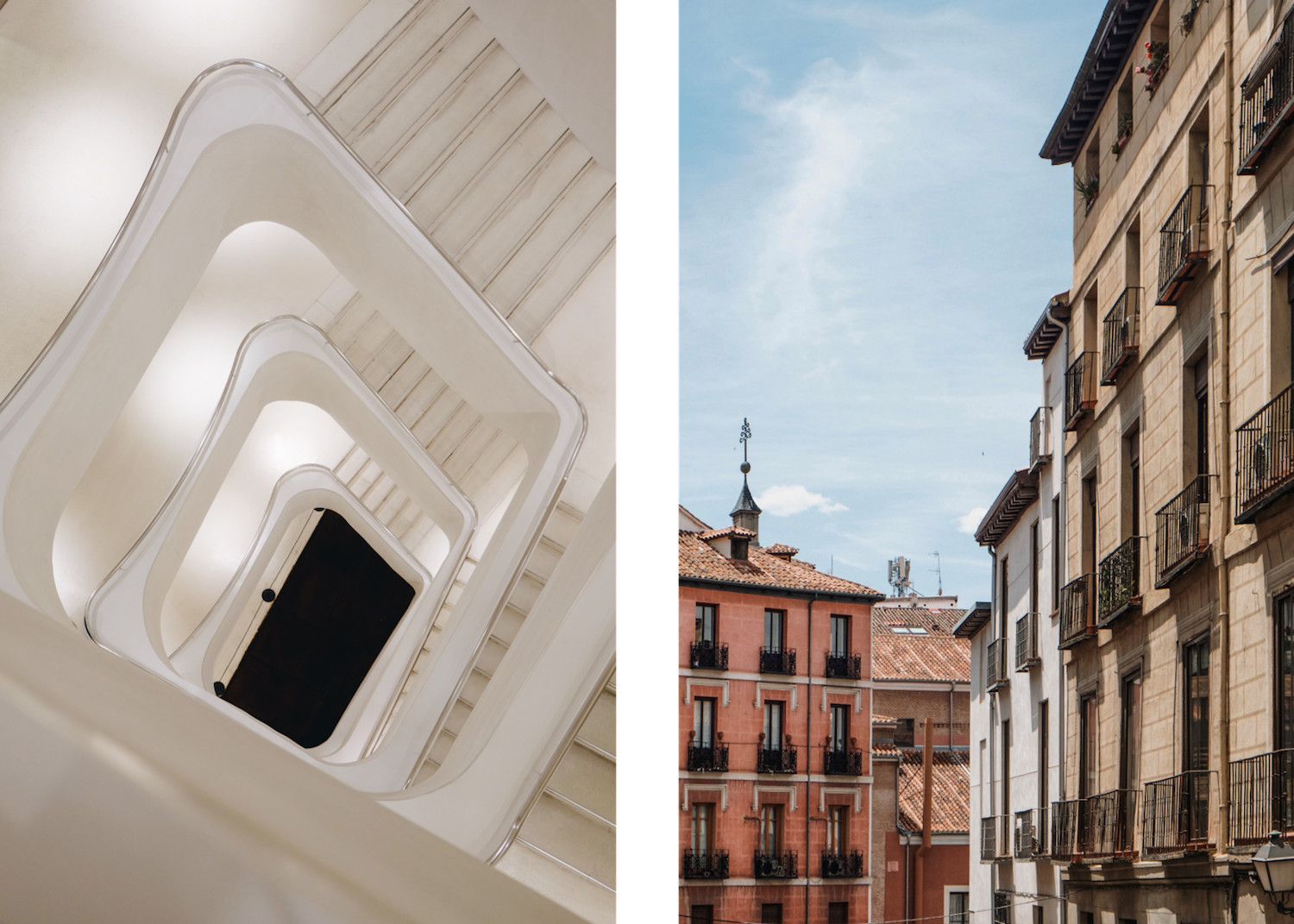 Market culture in Madrid doesn't just mean food and drink, however, and El Rastro flea market is a must-see for any bargain hunters in the Spanish capital. Held every Sunday and public holiday across a few adjacent streets in La Latina, El Rastro stocks everything from art, books, films and other curiosities and rarities. The antique furniture in Plaza del General Vara de Rey will have you dreaming of where it could fit in your house, to the level where you'll be pondering the cost of shipping, or adding another bag to your flight home.

Madrid being built in the centre of the country means the landscape is always dominated by buildings. There are no beaches or expanses where you can see out to the horizon from ground-level, but the best view of Madrid has always been from above. The Radio ME Madrid Rooftop Bar above the hotel is packed out with punters every night. Serving up delicious craft beers, cocktails, spirits, wines and food, all set to a thumping soundtrack, the atmosphere is welcoming, warm and - most importantly - fun! However, It's by no means the only beautiful rooftop spot, Circulo de Bellas Artes has an incredible view from its rooftop bar and is one of the most famous spots to watch the sunset in the city while drinking a beer or two. You'll also find plenty of other rooftop bars dotted around the Plaza Mayor.
As incredible as Madrid's food and market offering is, there is far more to enjoy about the Spanish capital. "Madrid is one of the hardest cities I know to reduce to a cliche," explains Dani, one of the "socios" of Sala Equis, an arts, film and cultural space in the centre of the city. "Barcelona has the Sagrada Familia, Paris its Eiffel Tower... in Madrid it's very easy to get lost creating a unique story for everyone who visits or lives here." Sala Equis has a fascinating backstory, one which reflects Madrid's character as a city with incredible cultural heritage, but one with an edge, and with a progressive nature. "Originally the space was used for the offices of the newspaper El Imparcial, at the time one of the most important in Spain," explains Dani, "then it became one of the public cinemas launched by the Second Republic, then a commercial cinema, and then it was a porn cinema until 4 years ago. The last one that remained in the city of Madrid." With that in mind, the converted Sala Equis pays its respects to the history of the building, right down to its name ("equis" is Spanish for "X") and its cinema-style decor. "The concept of Sala Equis from the beginning was to make films, but also provide an unconventional experience for the use and enjoyment of cinema," explains Dani, "to attend to all those lives the building lived previously and to look to the future by creating a place of community and neighbourhood".
Currently on display at Sala Equis is a series of erotic movie posters, curated by a collector and film expert Juan Sanchez. However Sala Equis is not always X-rated, and in the past has displayed a huge range of independent films, photography, art and more. The space is child-friendly, with a large communal screen in the centre of the room, and is more popular with families than its name, its past and its red neon would suggest!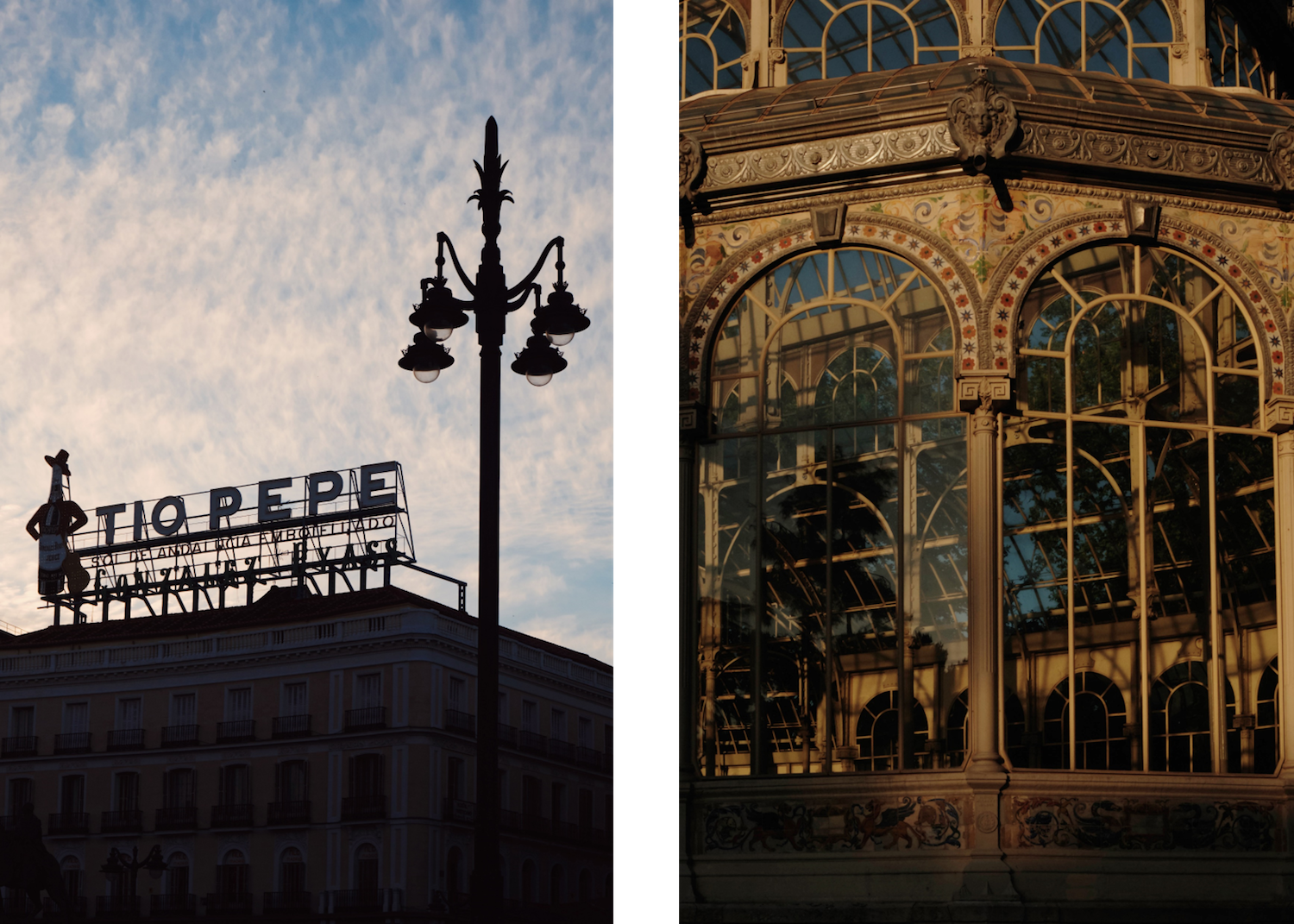 Along with Sala Equis, another cultural space in Madrid with fantastic contemporary cultural events and exhibitions, as well as a similarly interesting past is El Matadero. El Matadero translates as "the slaughterhouse," and is named after the building's former purpose. The space hosts everything from art, fashion and architecture exhibitions to dance, music and drama events. Unashamedly avant-garde and unapologetically cutting-edge, it quickly established itself as one of Madrid's most important cultural spaces. CaixaForum is another modern gallery and museum which provides fascinating, interactive multimedia experiences based around the arts. Its building is an architectural wonder too, constructed out of a converted power station and with a winding staircase reminiscent of a snail's shell, the architecture alone is more than enough reason to visit.

As a capital city, Madrid is not short of regality. Many of its buildings are ornate and intricate, with huge, imposing edifices laced with fine details. And if anywhere displays the pomp and pageantry of the Spanish capital then it's El Retiro Park. Sprawling across 350 acres, the park is the biggest in the city, a green oasis among the blocks and buildings. In summer, the lake is full of revellers rowing boats while their older relatives watch on from the benches, or the cafe. Each area of the park has its own charms to discover, from the amazing botanic gardens with its tropical and subtropical plants, to Paseo de Argentina - lined with 18th Century statues of Spanish monarchs. On sunny days, see parallelograms of sunshine stream through the windows of Palacio Cristal and be sure to wander La Rosaleda in May, when the roses are best in bloom.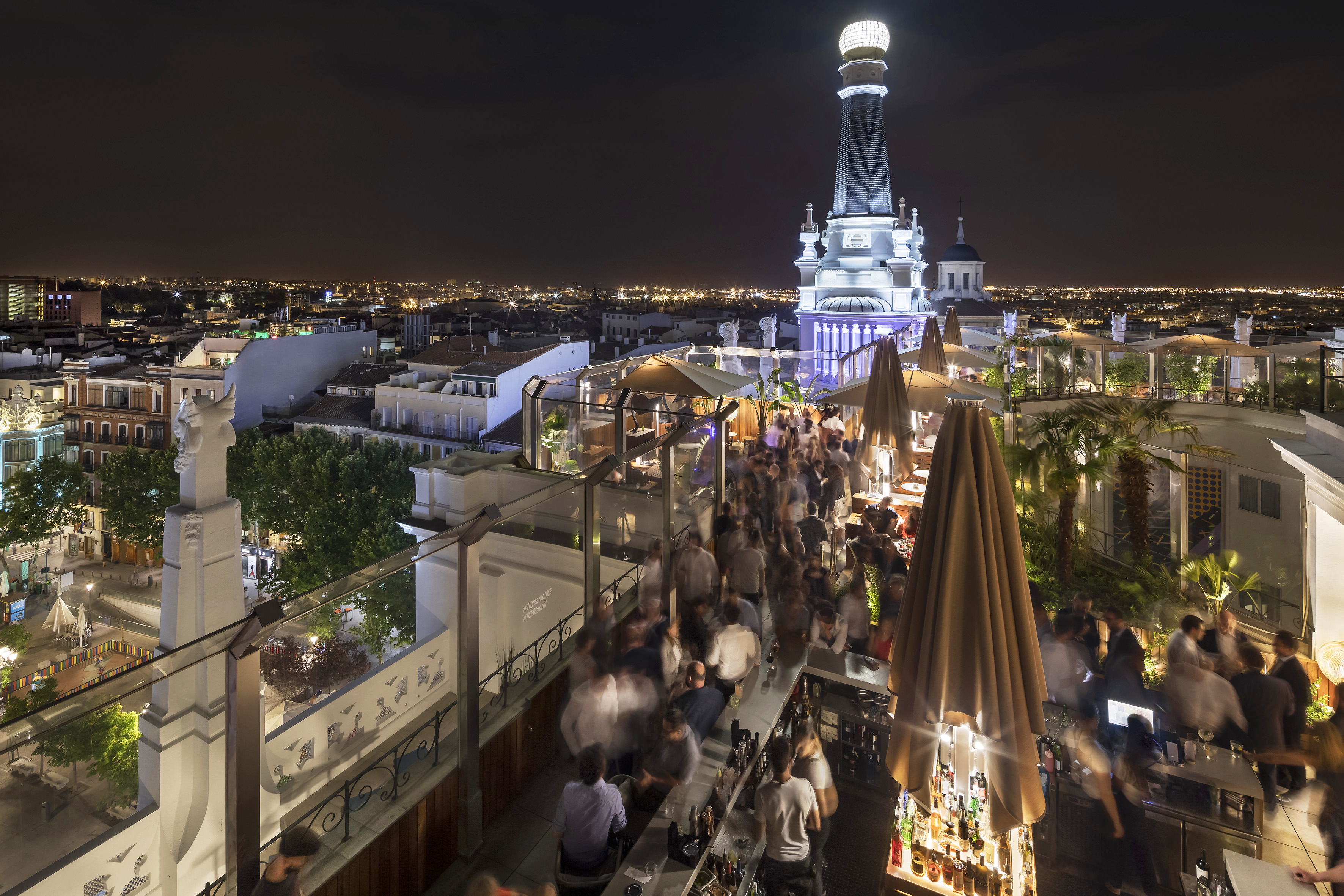 Another of Madrid's famous parks is the Cuartel de la Montaña, which now plays host to the Temple of Debod. The temple was an ancient Egyptian temple, dating from the 2nd century, which was given as a gift to the Spanish government and reconstructed in Madrid. The temple was originally constructed to honour the goddess Isis and Amun, the king of the Gods and lies East to West, as it was originally designed to. This layout, plus the wide, open space around the temple, makes it an amazing place to catch the sunset, as the lights of the temple illuminate it against the inky bruising of the evening skies.
Of course, when discussing Madrid's cultural heritage, you simply cannot miss out its three main art museums; Museo del Prado, Thyssen and Reina Sofia. All three host incredible collections of art, both contemporary and classic, including famous masterpieces such as Picasso's La Guernica, Bosch's The Garden of Earthly Delights and more.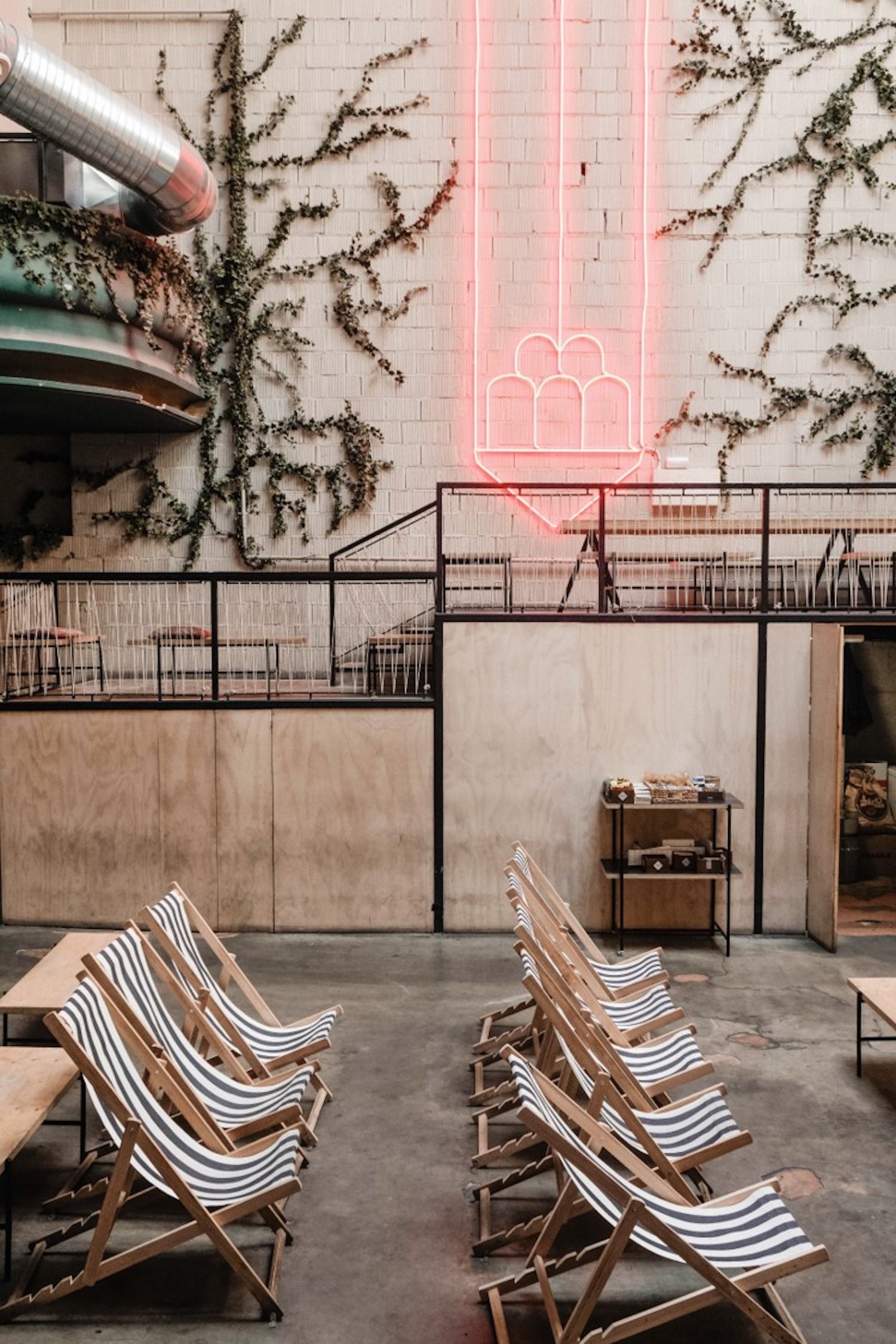 "It is difficult to choose just a few favourites over so many years," begins Evelio Acevedo, the Managing Director of the Thyssen Museum, "but I have very special memories of Edward Hopper, Antonio López and the realists of Madrid, such as Cezanne, Pissarro, Gauguin, Caravaggio and Balthus."
Evelio describes the Thyssen Museum as "a fascinating and complete walk through the history of art, where you can discover the best European and North American painters from the 13th to the 20th century". It's no surprise that Evelio takes clear pride in his work, and in the museum's position as an important cultural centre in Madrid, and that a lot of this pride comes from the museum's contributions to Madrid and its locals, not just tourists. "[The museums] contribute to improving the knowledge and training of individuals," he tells me, "without a doubt, they improve the quality of life of citizens."
Evelio's pride stretches as far as the city's other cultural institutions too, which he describes as offering "a great quality, diverse and very wide" range of cultural manifestations, and of the city itself. He tells me, "as a city, I think Madrid is open, cosmopolitan, welcoming, free and respectful." "I love the atmosphere and personality of Madrid," he continues"[...] once you live here it definitely hooks you."
Dani from Sala Equis agrees and as an adopted Madrileño, moving to the city 17 years ago after being seduced by its cultural offerings, he has a fair list of favourites: "As temples of culture, I need to regularly visit El Prado, Reina Sofía, the galleries on Doctor Fourquet Street and the small scenic spaces that irrigate the city," he tells me, "I love Madrid's soul, but also its outline, [and] walking, walking and walking through its streets is one of the most stimulating experiences."
Find out more at #MEMadrid.