From Medieval to Modern | Exploring Quebec's New Art Scene
Quebec City's surprising art and design scene is booming
Photo: Renáud Philippe

10 years after celebrating its 400th birthday, Quebec City is still thriving on new ways to reinvent itself while staying a historical landmark in the Canadian landscape.
Between attracting over one million festival goers during the internationally known Festival d'été de Québec, to a vibrant contemporary art scene and new culinary initiatives that are gaining more and more attention, Quebec's second most populous city (Montreal leading the way) has changed quite a bit over the last few decades.
From Shohei Shigematsu's postmodern design of the Pierre Lassonde pavilion at Musée national des beaux-arts du Québec, to the stunning interior transformation of Maison de la littérature in luminous fashion, the city's architecture that's often reminiscent of Old Europe never ceases to amaze.
The Pierre Lassonde pavilion at the Musée national des beaux-arts du Québec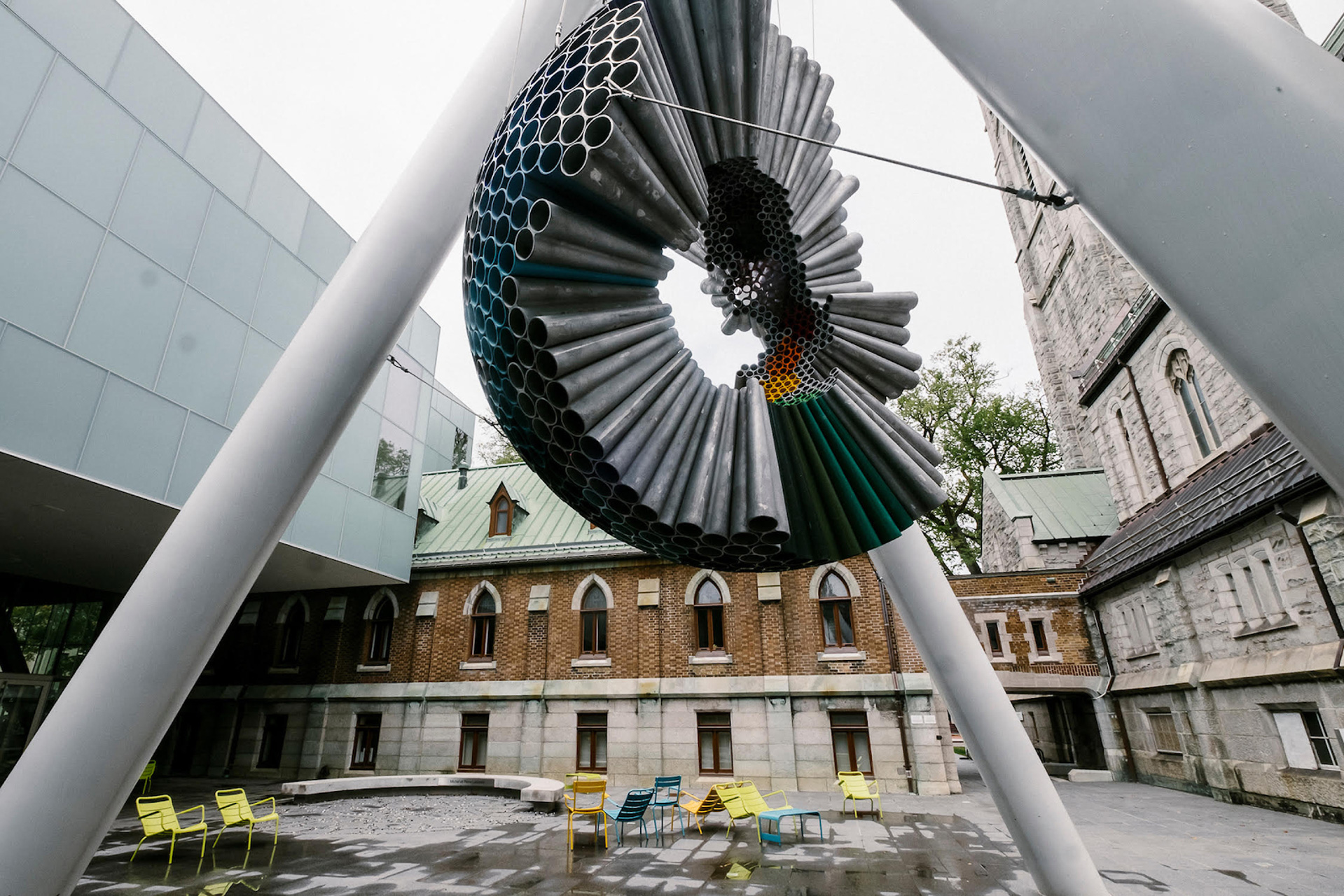 During the summer of 2016, the Musée national des beaux-arts du Québec (MNBAQ) opened a new building in a site directly facing the cosmopolitan nature of Grande Allée. A fascinating structure of glass, with a transparent façade, housed in three volumes of decreasing size.
Inside, a monumental spiral stairway invites visitors into a vast Grand Hall, it's spacious galleries, roof terraces and a café. Dedicated to Quebec art, mezzanines link the permanent and temporary exhibition spaces, while bringing together the museum existing buildings via a subterranean passageway. The general idea behind this architectural statement was to create a form of continuity between the park and the city itself.
Lead design architect OMA (New York) and partner-in-charge Shohei Shigematsu have achieved quite an ambitious addition to the museum in a setting such as the Parc des Champs-de-Bataille. Housing temporary modern and contemporary art collections, decorative arts, design, as well as Inuit artworks.
Maison de la littérature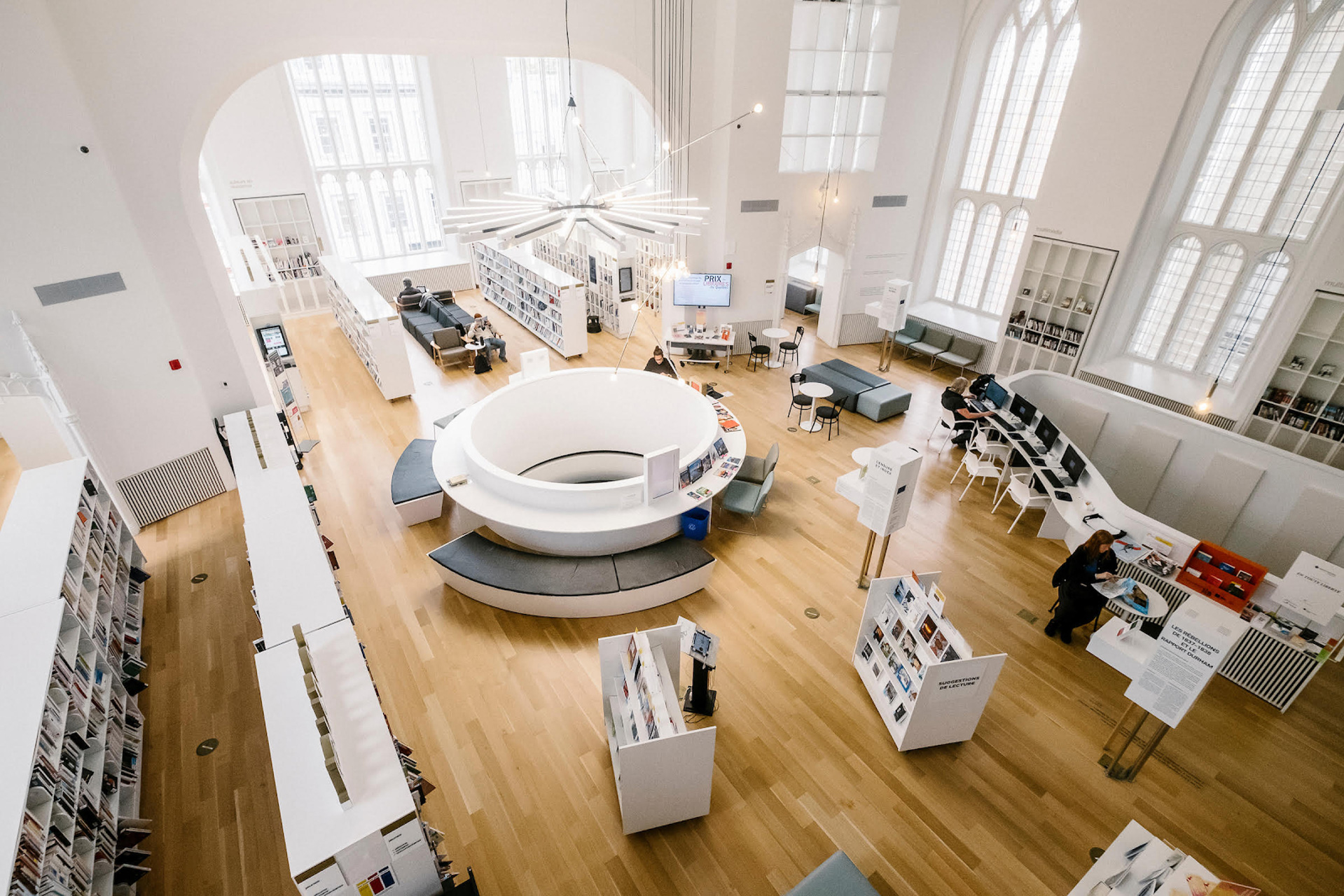 Open to all and rooted in the city's historic Bibliothèque in the heart of Old Québec, Maison de la littérature is part public library, permanent exhibition on Quebec literature, a creation studio, a writer's residence, a comic book workshop and a stage for spoken as well as written word.
While promoting Quebec literature, it's an inspiring space that foremost connects the residents with a wide range of books, services, activities and events. Located in the former Wesley Temple, the architectural firm Chevalier Morales Architectes gave it a stunning transformation, with a modern, luminous atmosphere.
PEN International 81st congress was hosted in Quebec city in October 2015, as part of the space's grand opening, and has become known as ''the only place of its kind in North America".
Battuto restaurant
A small diner in the very trendy St-Roch neighbourhood, Battuto took on the number one spot as Canada's best new restaurant compiled by Air Canada's enRoute magazine in 2017.
Run by chef Guillaume St-Pierre and his amazing team, this Italian style 20-seat 400-square foot location not only serves some of the finest Charlevoix-pork lonza, grilled octopus and fresh pasta in town, but believes every single detail counts.
Very limited space makes it nearly impossible to have a seat unless you reserve several weeks ahead. Simple, yet respectful of the Italian tradition— a breakout success from it's very start on the vibrant restaurant scene.
Le Nénuphar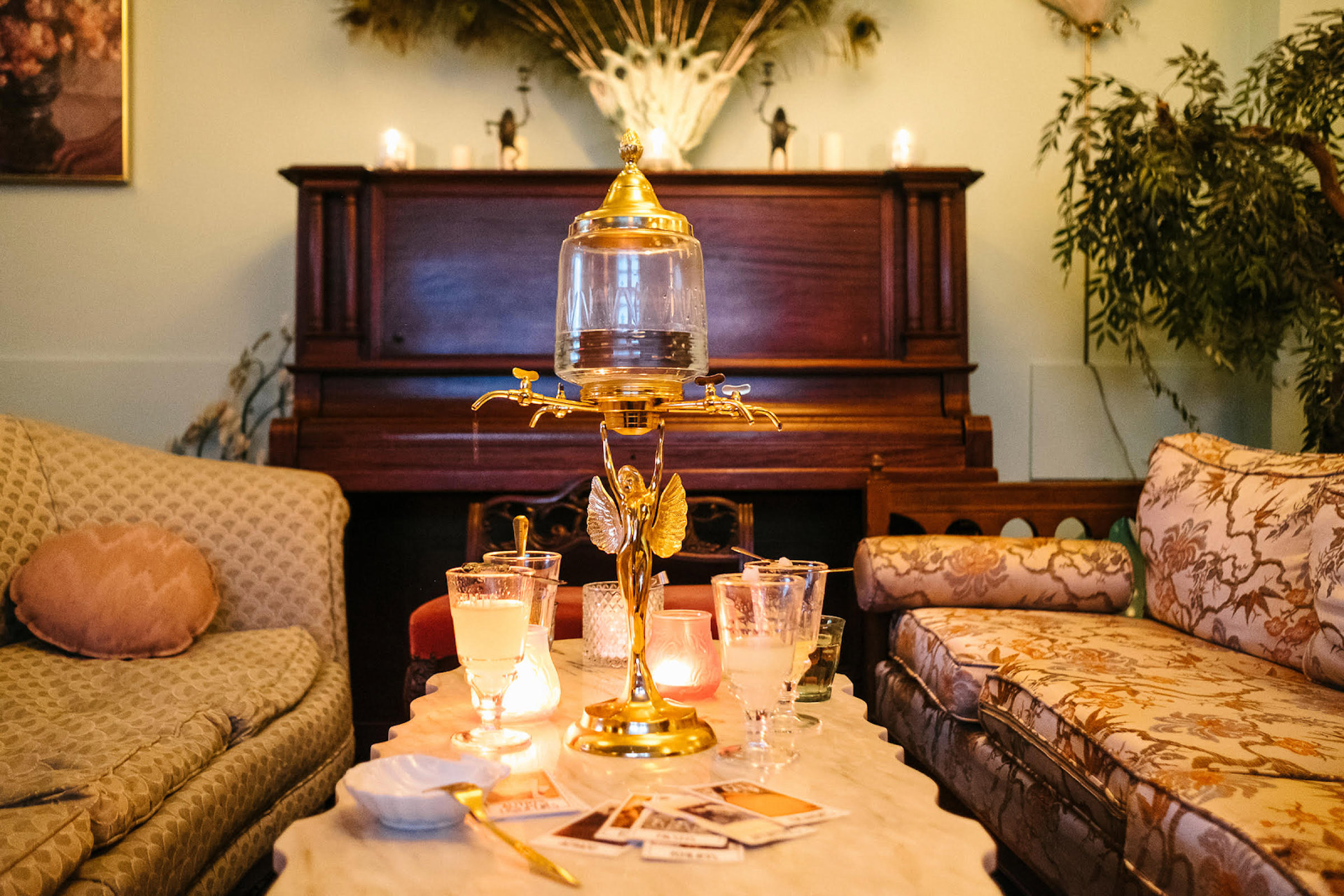 The ever-growing demand for additive-free natural wine is thriving in Québec. Somewhere in the lower district of Limoilou, a small and fairly dark room inside a bowling alley is the talk of the town. With a deco that is chic and Claude Monet inspired, cocktail entrepreneur Patrice Plante and his longtime friends decided to open Le Nénuphar.
It offers both a mysterious and edgy setting that fits perfectly with the rising popularity of natural wines all over the globe. Inspired by the cool ambiance of a 1920's speakeasy, the locale mixes jazz with a soft-spoken prohibition vibe.
Also on the menu, the clear-green liquor called absinthe, long associated with the French Impressionist movement and once outlawed, is available at the bar with all its romantic charm intact.
Criterium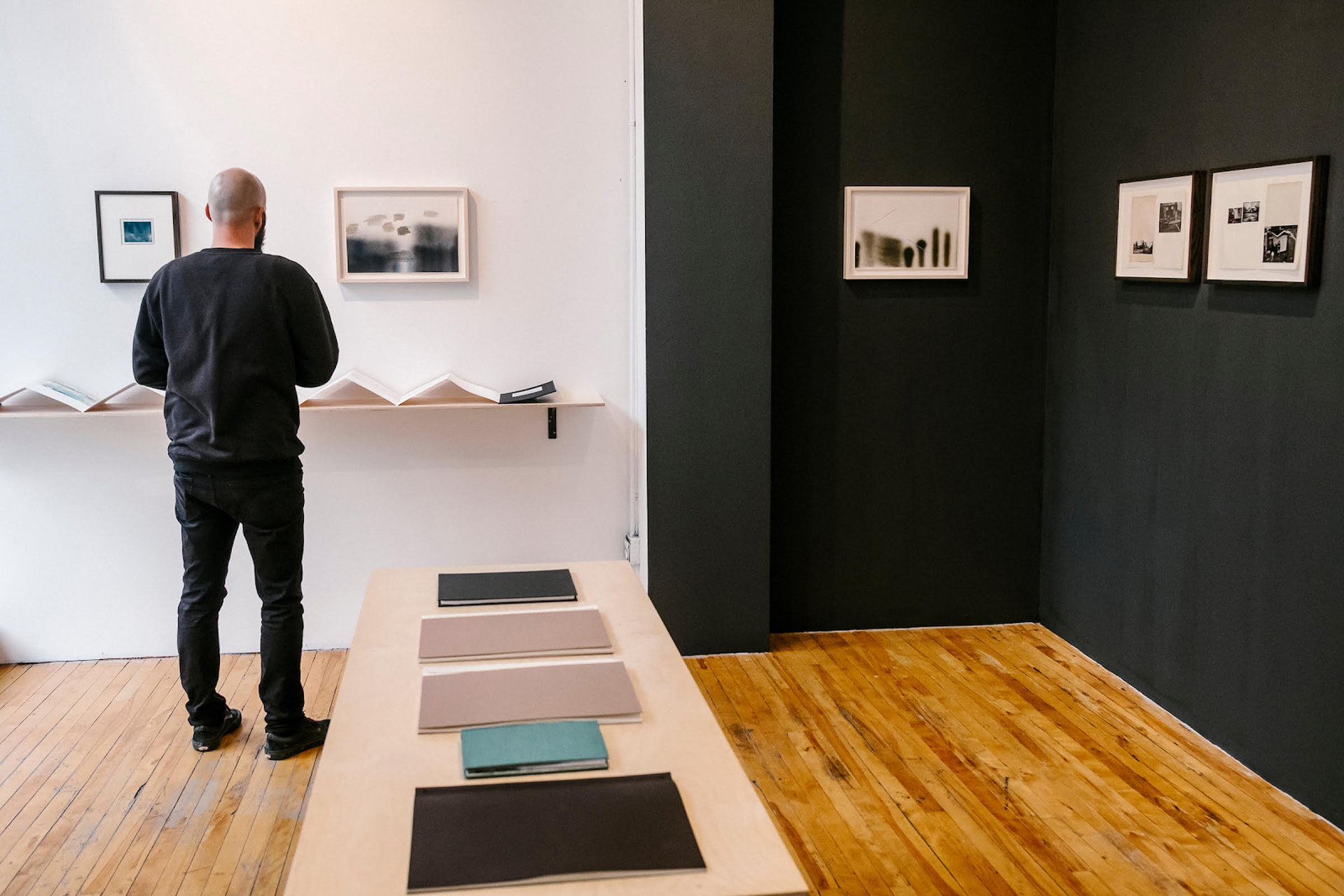 Both a graphic design office and a private contemporary art space, Criterium is run by locals Chany Lagueux and Maxime Rheault who both thrive on stunning typography layout.
After doing great branding for Distillerie de Québec (Cap Diamant vodka, gin Trait-Carré), Battuto restaurant or local microbrewery La Barberie, this ''bureau de design'' on rue du Pont in St-Roch decided to open an art gallery next door to showcase the work of local talents such as painters François Simard and Jean-Philippe Harvey.
It chooses a very different setting than other wellknown spaces in Québec, such as L'Oeil de Poisson in the Méduse Coop, Inter Le Lieu or La Chambre Blanche. A breath of fresh air.
Chez Rioux & Pettigrew – La Bonne Étoile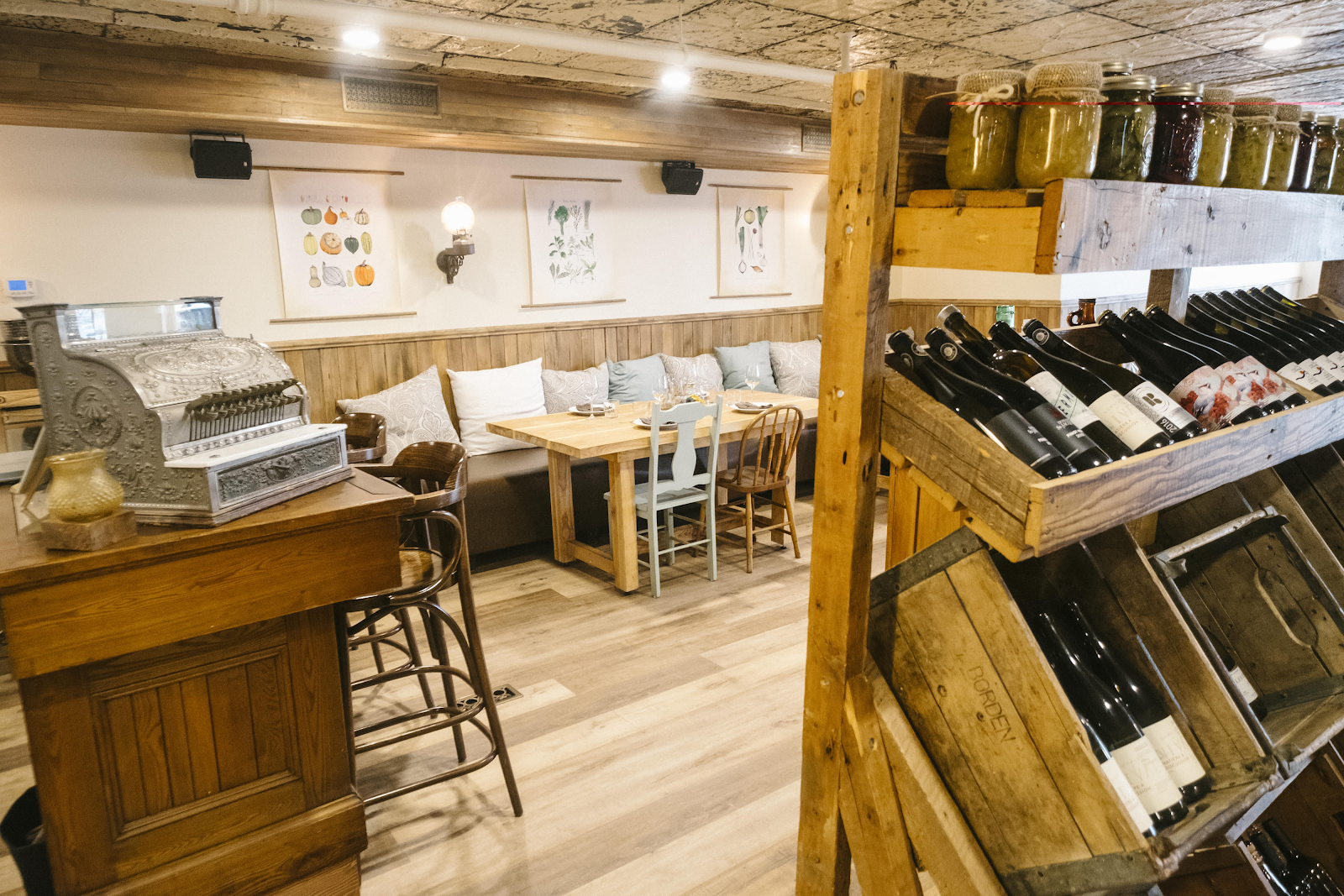 ''Founded in 1860 by Narcisse Rioux, The Chez Rioux & Pettigrew General Store supplied restaurateurs, grocers, hospitals and religious communities with a wide variety of local and imported products''. Now, several relics from that era find a new background in the culinary experience at Chez Rioux & Pettigrew on rue Saint-Paul.
Mixing contagious creativity with the freshest local products, it focuses on Quebec cuisine with all its rustic elements in a fairly laid-back atmosphere.
During the summer, they even opened a pop-up restaurant called La Bonne Étoile which promotes 100% Québécois culinary culture in a unique and intimate setting. The restaurant is an amazing showcase of the ''savoir-faire'' and passion that emerges from the Québec experience.