Greetings From… | Jamaica in the 1960s
Looking back through the archive of the world's best-selling postcard photographer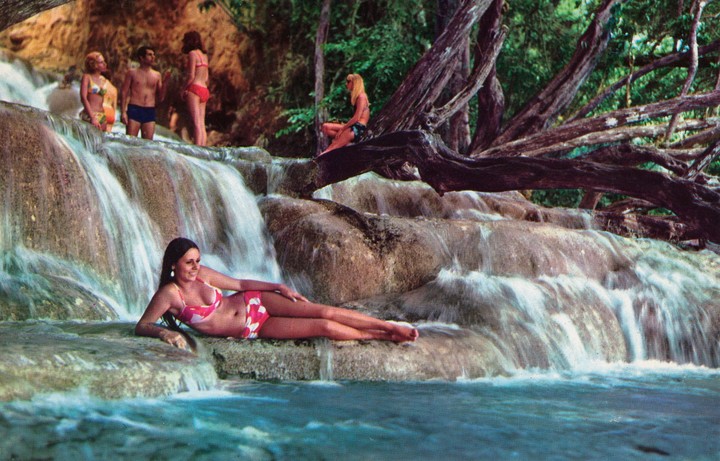 Photo: John Hinde Archive (Copyright)
In this series we take a tour through the archive of John Hinde – arguably the most famous photographer you've never heard of. In the 50s and 60s, his brightly coloured postcards sold in their millions, and while they might have fallen out of fashion, they provide a fascinating snapshot of what travel was like at the time.
Welcome to 1960s Jamaica – a utopian paradise.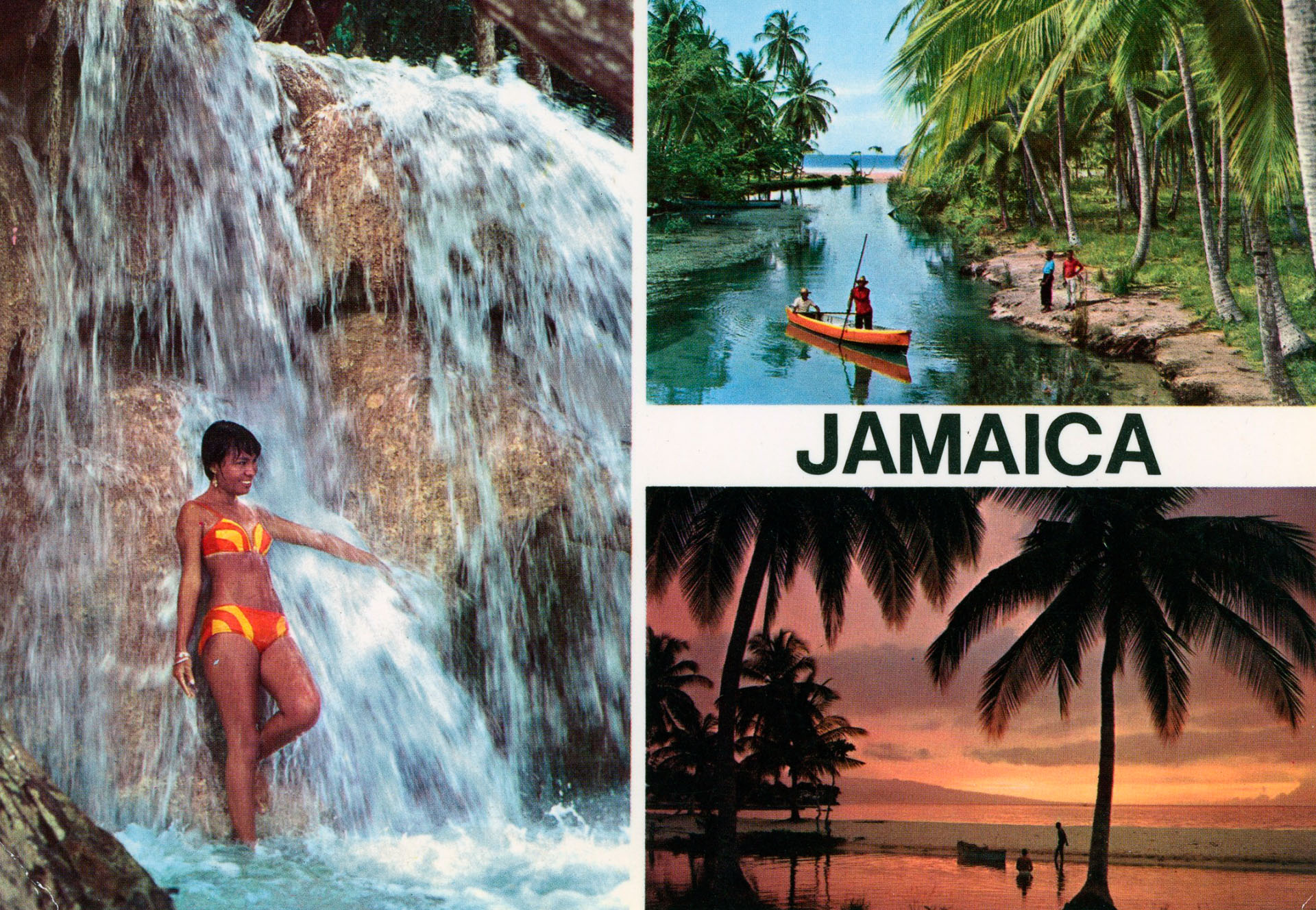 Since 1494, when Christopher Columbus stumbled across this beautiful island, Jamaica has been subjected to a string of colonial cruelties. Initially claimed by the Spanish, it was then stolen by the English in 1655. It was they who set up Port Royal – a notoriously decadent hub of iniquity.
"It's a white man's fantasy – telling us more about the British than the people of Jamaica"

But hedonism in Jamaica was, for centuries, reserved for the lucky white few. After all, a century later the British would use the island as a hub for their barbaric slaving operations – transplanting Africans to the West Indies to be subject to the brutal oppression of the plantations. Many of these slaves would escape to join the local Maroon culture – a fiercely defiant group who staged bloody rebellions from remote hillside hideaways.
Unfortunately, the eventual abolition of slavery did little to emancipate Jamaicans. They remained second class citizens under the thumb of empire until 1962, when their country was finally 'granted' full independence.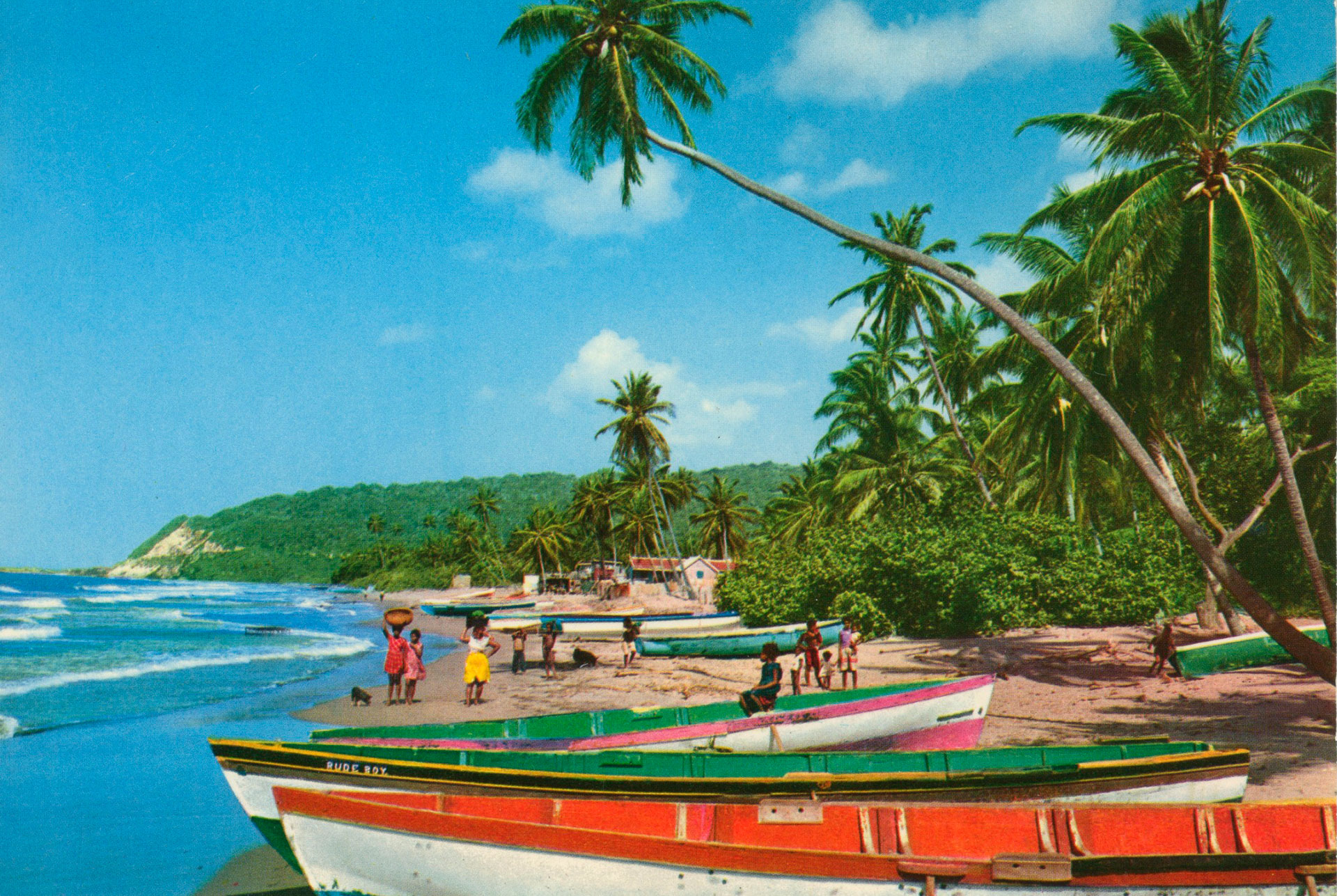 It was around this time that John Hinde landed in Jamaica. Bizarrely, his career had started out in the circus, but he soon quit the big top to pursue colour photography. Having helped to formulate the hyper-saturated style of that made for popular postcards, he went on to travel the world, documenting holiday hotspots from Florida to Ireland to Blackpool.
Hinde eventually fell out of love with photography, and sold his business to pursue painting. But by the time he quit, his postcards had sold in their millions, and these cheese-tastic relics remain his best-known legacy.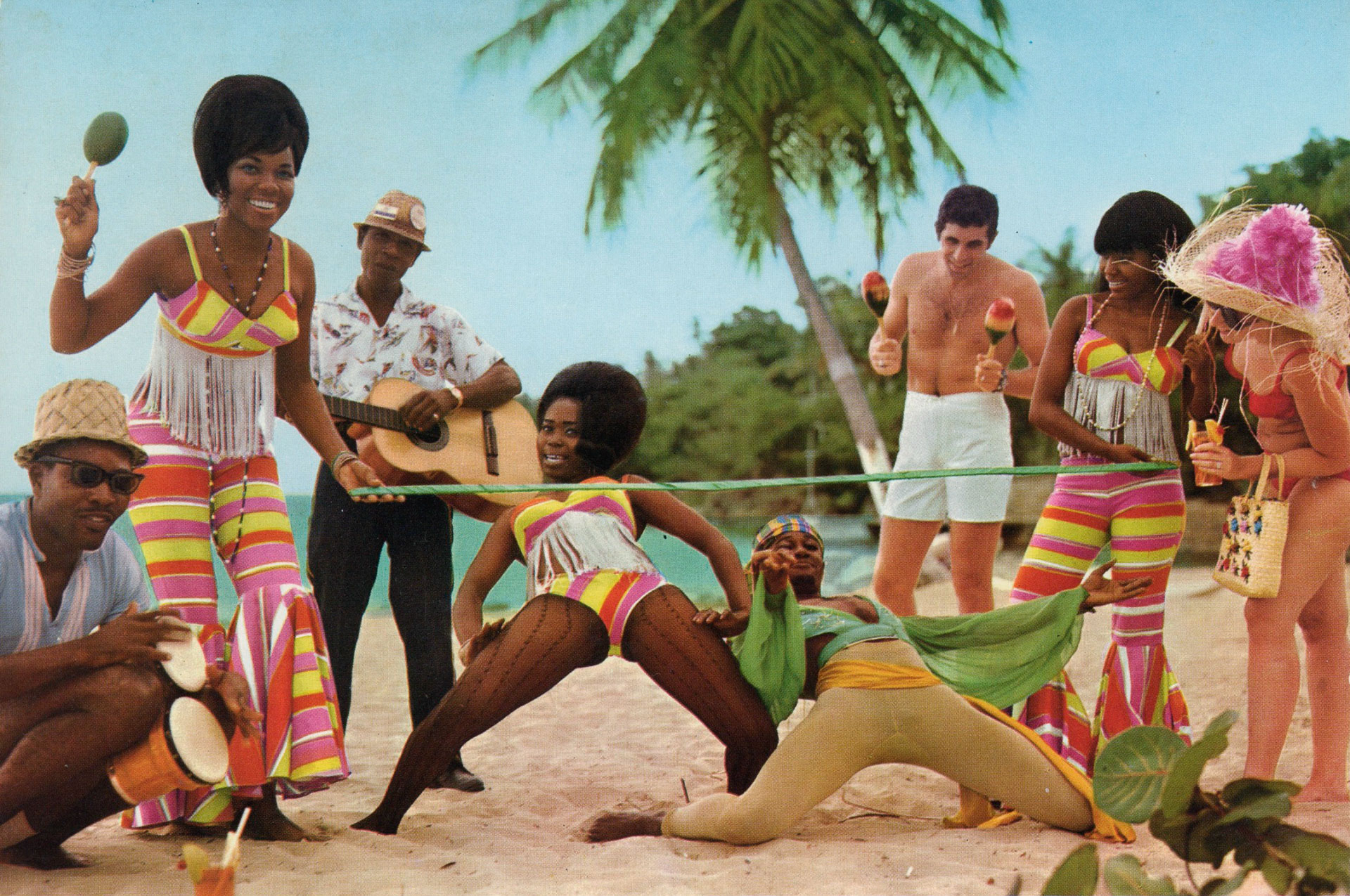 In these technicolor photos of Jamaica, Hinde airbrushes out the island's history of racial violence. In its place he presents an easygoing resort where the fruit is plentiful and the happy 'natives' are scantily clad. It's a white man's fantasy – telling us more about the British than the people of Jamaica. In fact, crime and ethnic strife have never quite abated in Jamaica, they are simply swept under the rug – kept away from hotel-goers behind high barbed fences.
These mid-century images instead show a marketing ploy woven by the rich white folks of Jamaica who, no longer able to fully own the island, decided to sell it to tourists instead.
Taken from the John Hinde archive, these images extend a warm welcome from 1960s Jamaica. Wish you were here.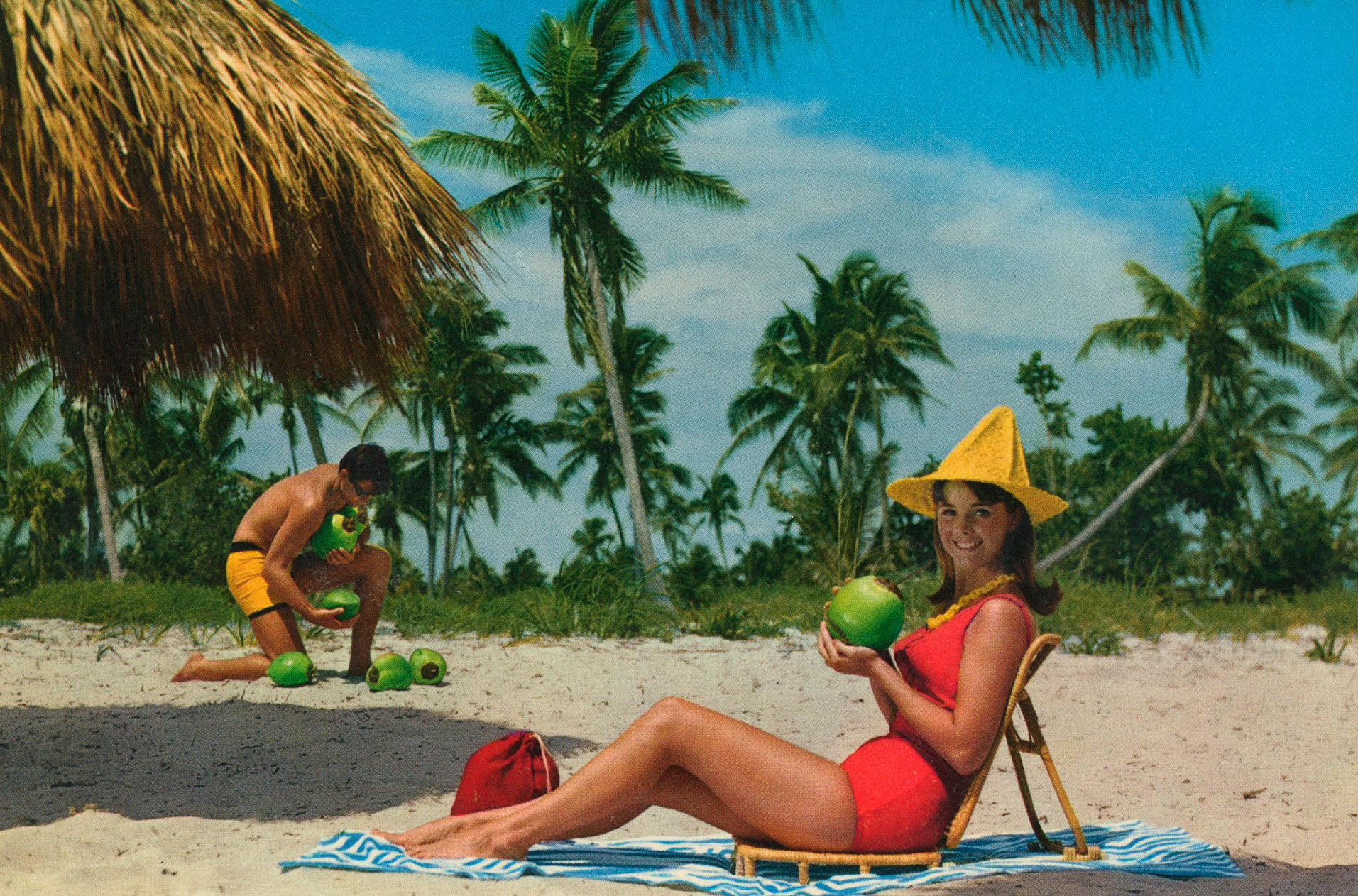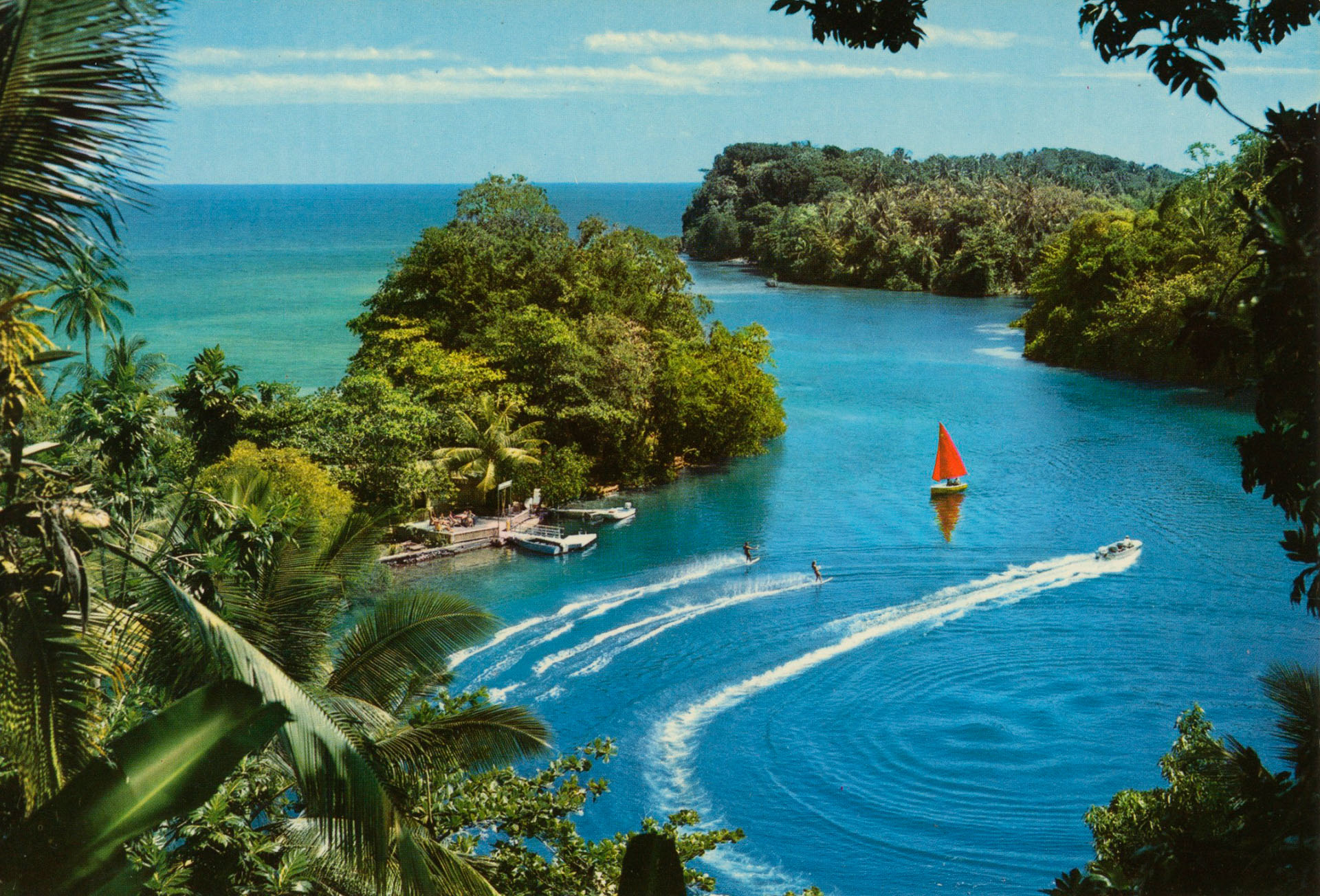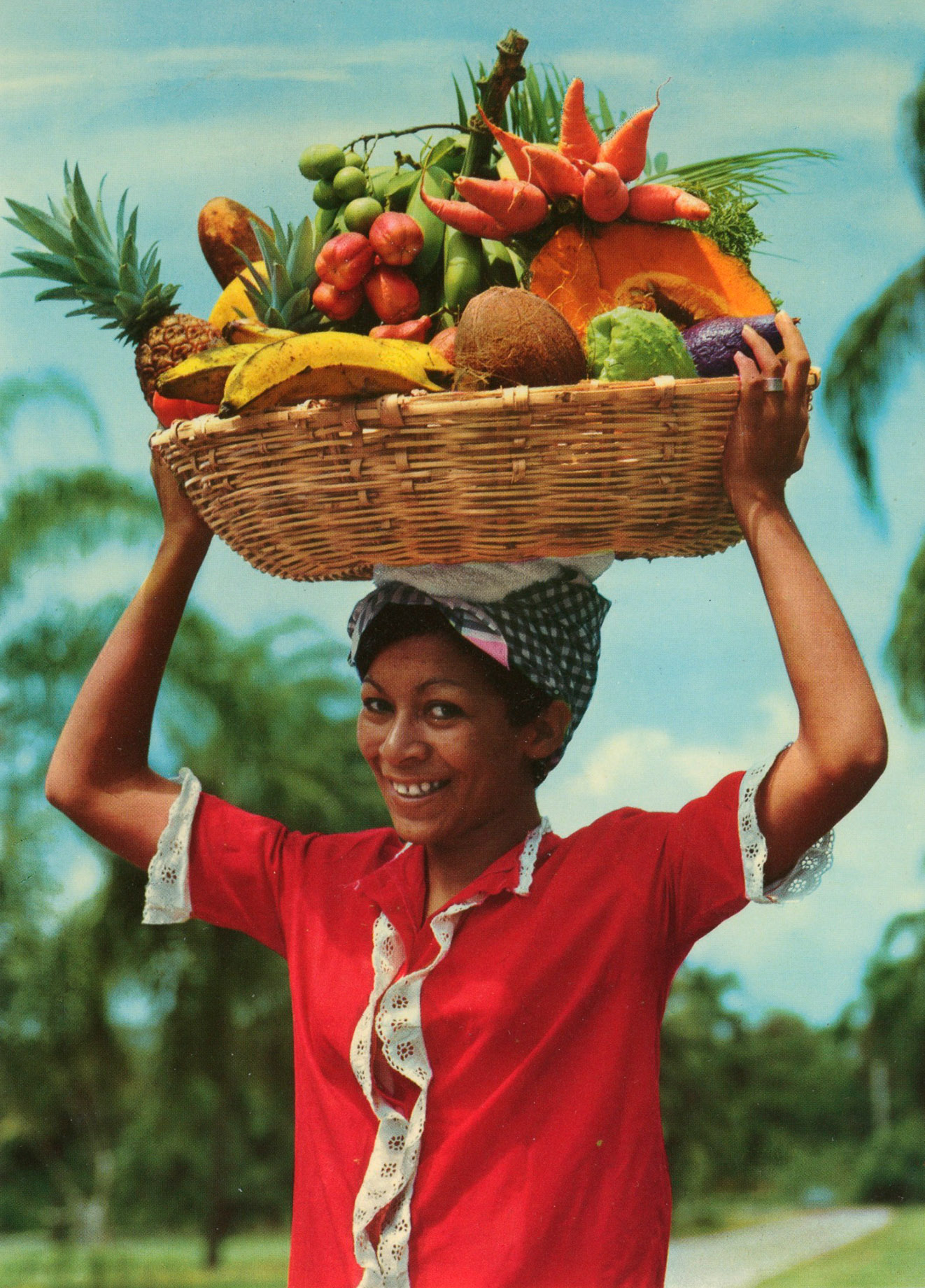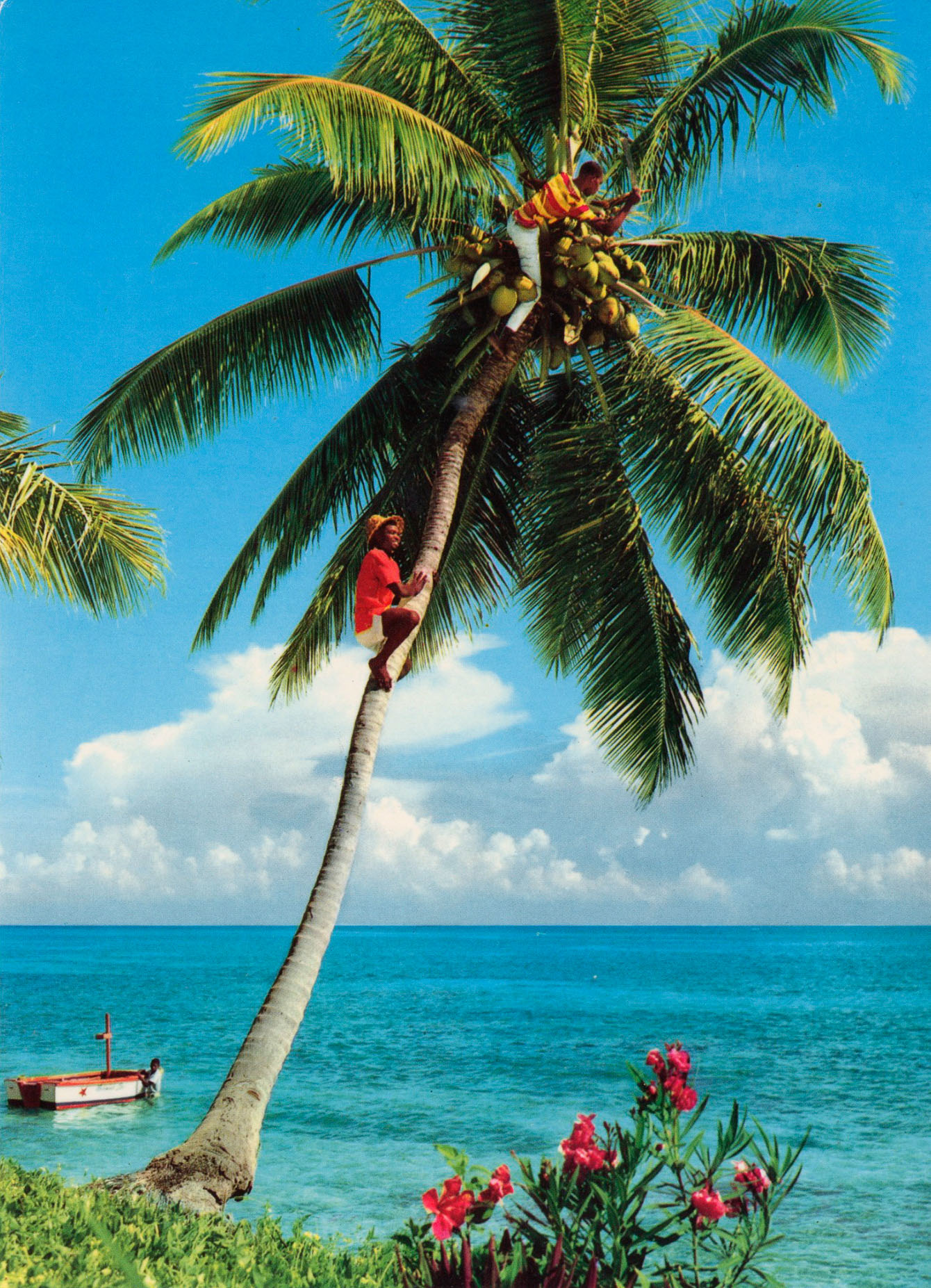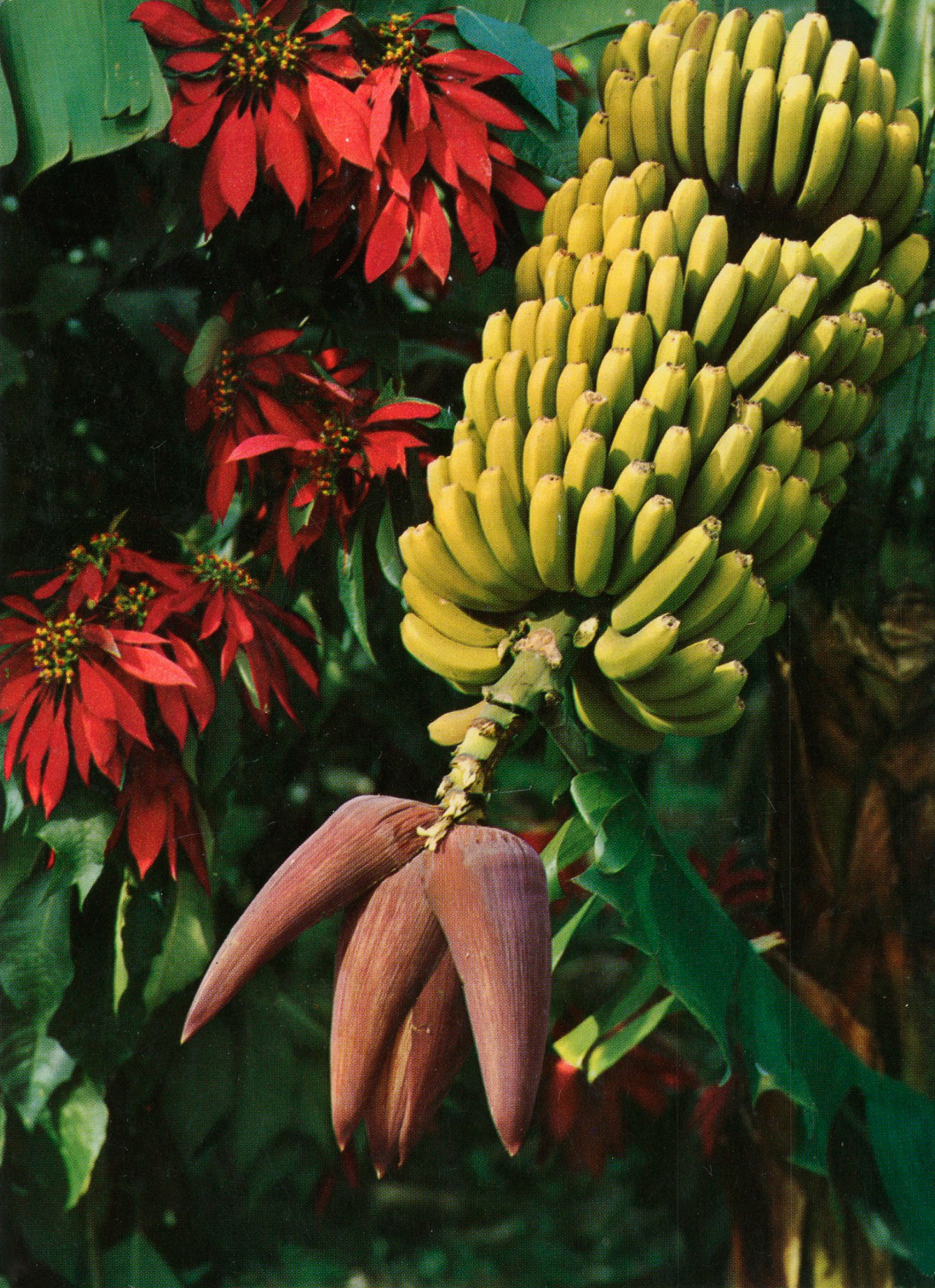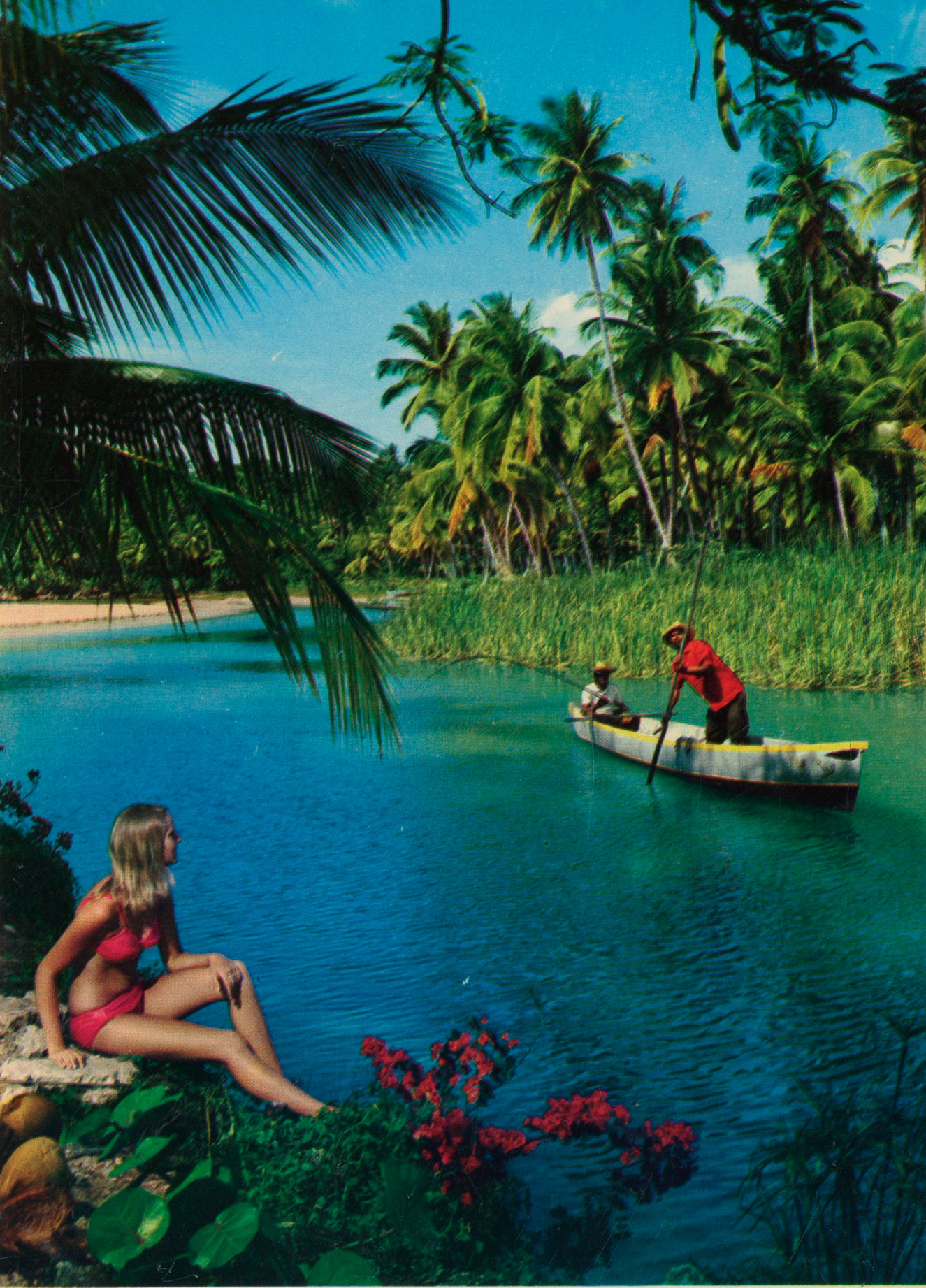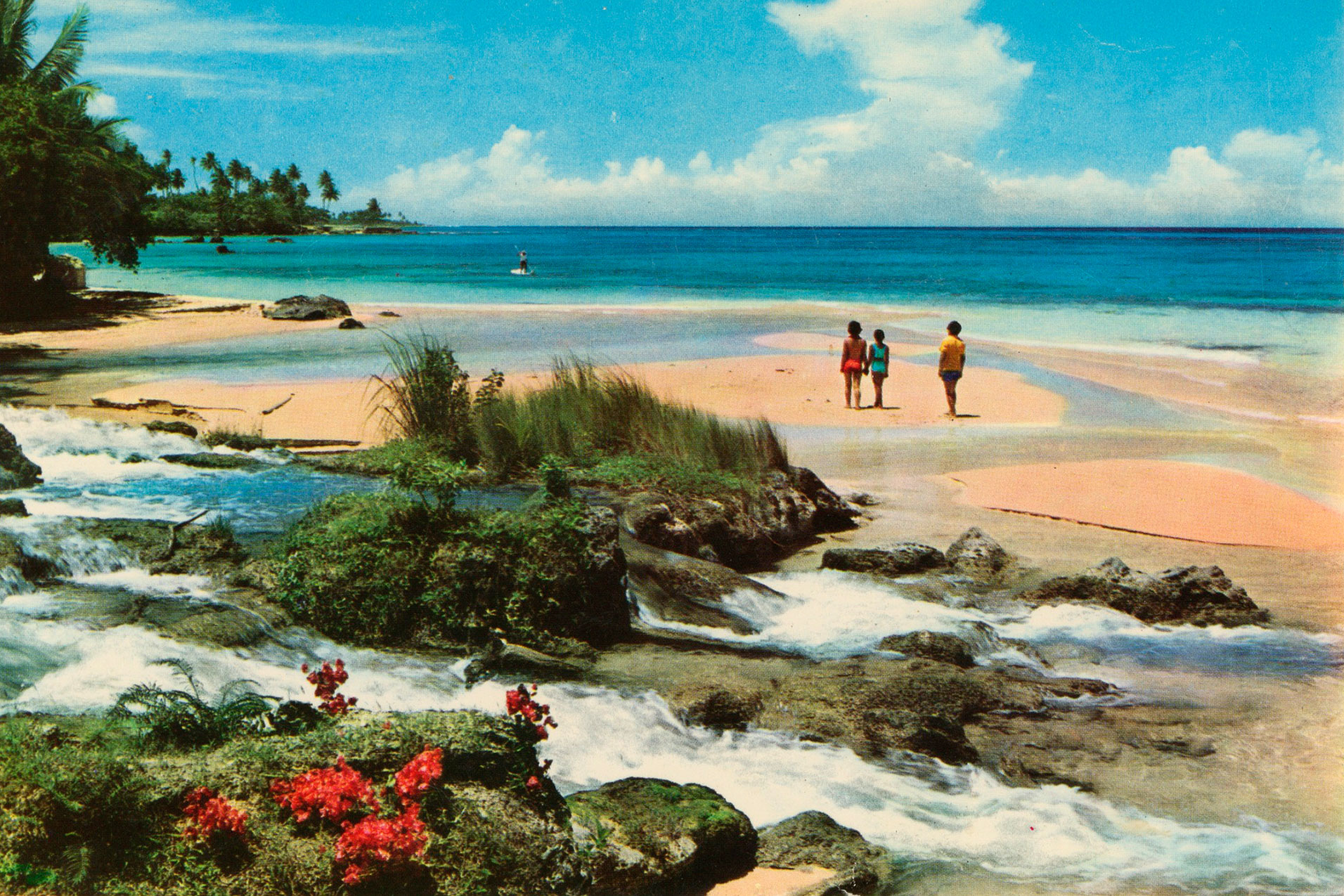 Find more of John Hinde's photography on this website and Instagram. Restored original photographs of selected postcards available from The Photographer's Gallery
Clem Fiell is a London-based writer and Social Editor at Amuse.
Tagged: