Party Like a Local | Jamaica's Best Dancehall Nights
Our guide to the island's scene will make a whiner out of you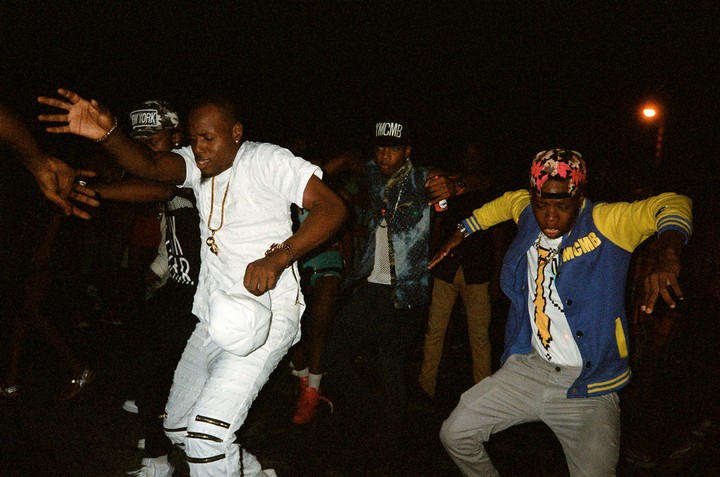 Photo: Eoin Macmanus
Rollington Town, Kingston Jamaica; the old stomping ground of vinyl disc jockeys, go-go whiners and the 'rumheads' and night bleachers (people partying through, without sleep) they would entertain. For me this was home and the place where I was first introduced to dancehall culture.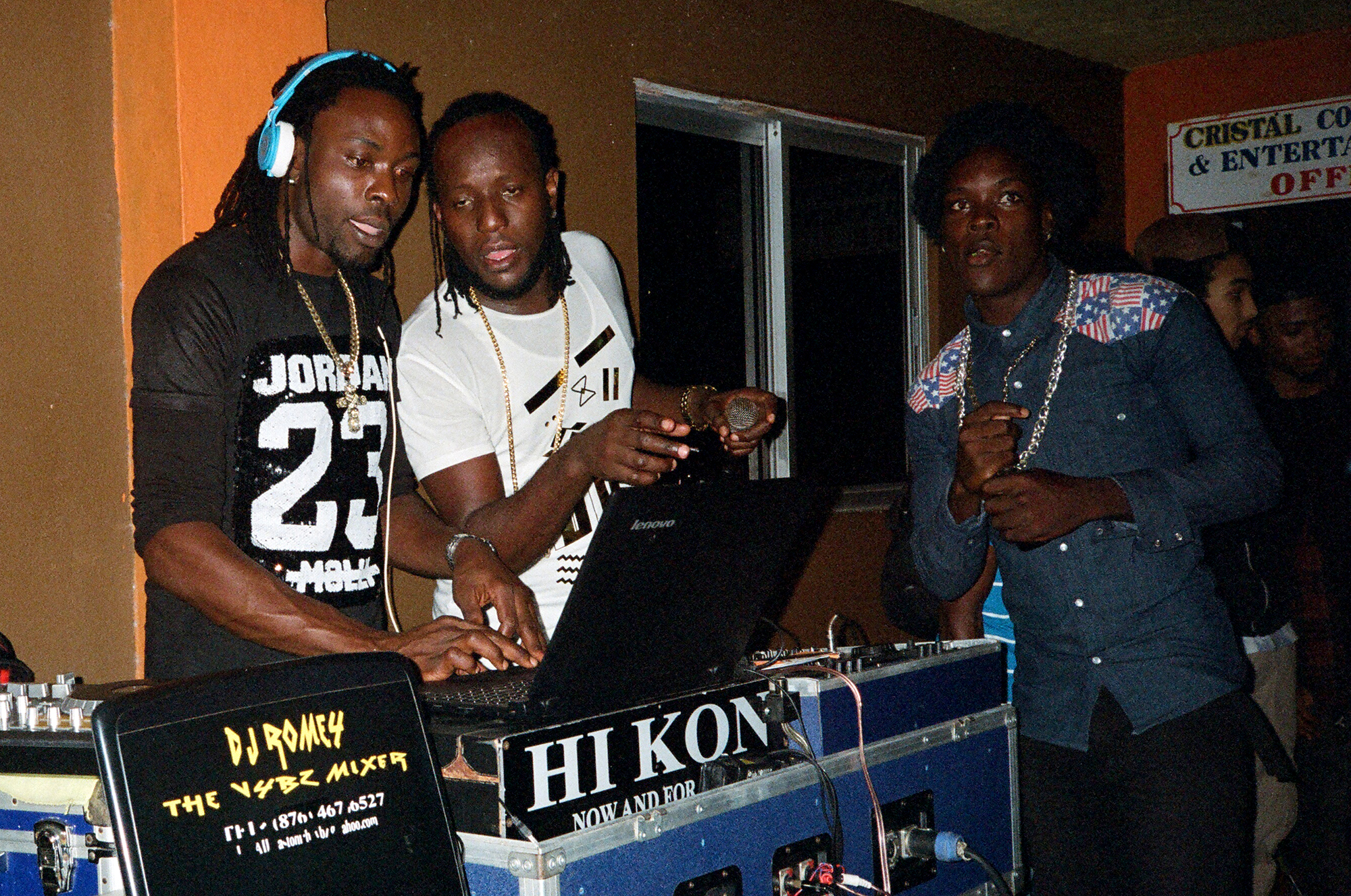 'Rolly' was a maverick valley of raw, unscathed cultural expression and the main thoroughfare for notorious communities like Mountain View, "Back Bush", and more. Imagine a corner bar called 'Pussy Galore', with its walls covered in unrefined stripper art, powering a 14 foot sound system covered in blue tarp. This is the original starter pack for a booming Jamaican street dance.
For a 5-year-old West Indian boy, this sort of unsophisticated, R-rated experience of rum buckets, cigarette-wielding dancehall queens and heart-thumping music was first grade education on a world commodity. Most Jamaicans hold memories of weekends in their communities in which time was shared among chasing creamy (Jamaican for 'the ice-cream man'), sestant baths and bucking on a stool at midnight 'pon di corna.'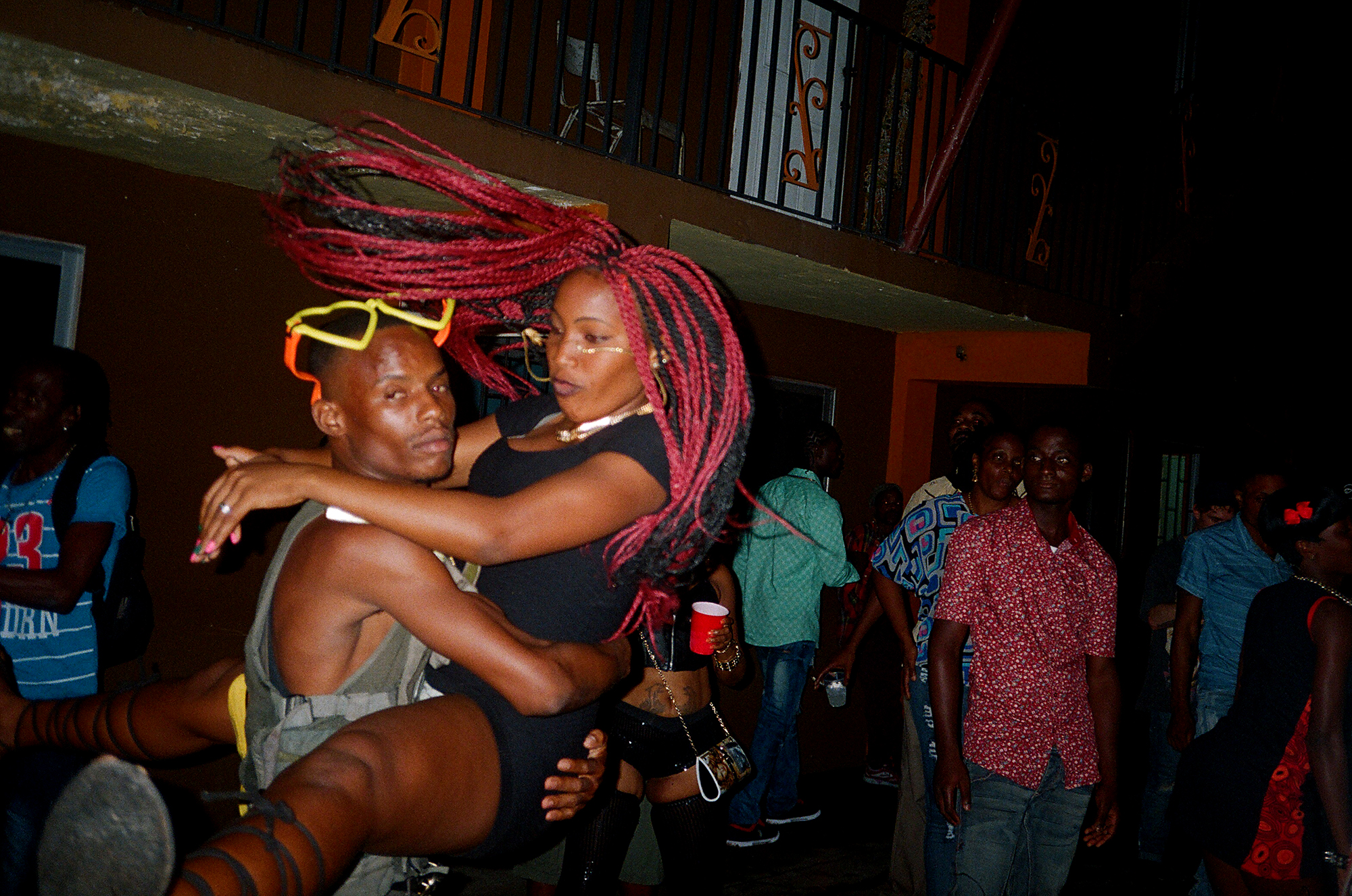 It's where most of us had our first sip of Red Stripe, played our first round of dominoes and inaugurated our waists to whining. The broke-man versions of what we now know as a dancehall night out remains alive and well, authentically encapsulated in a few towns. But as Jamaican hustlers become more and more enterprising, 'street dances' (and by extension an important part of dancehall culture) is increasingly fragile.
Still, appropriated or not, if you want a good spoonful of the flavour of dancehall there are a few places you may still whine your way into. You may end up sharing space with Japanesedancehall queens thirsty for ripe and vibrant bruckings and white men hungry for the same, but that's all a part of the new contemporary street dancehall culture, that's still quite 'jiggy'.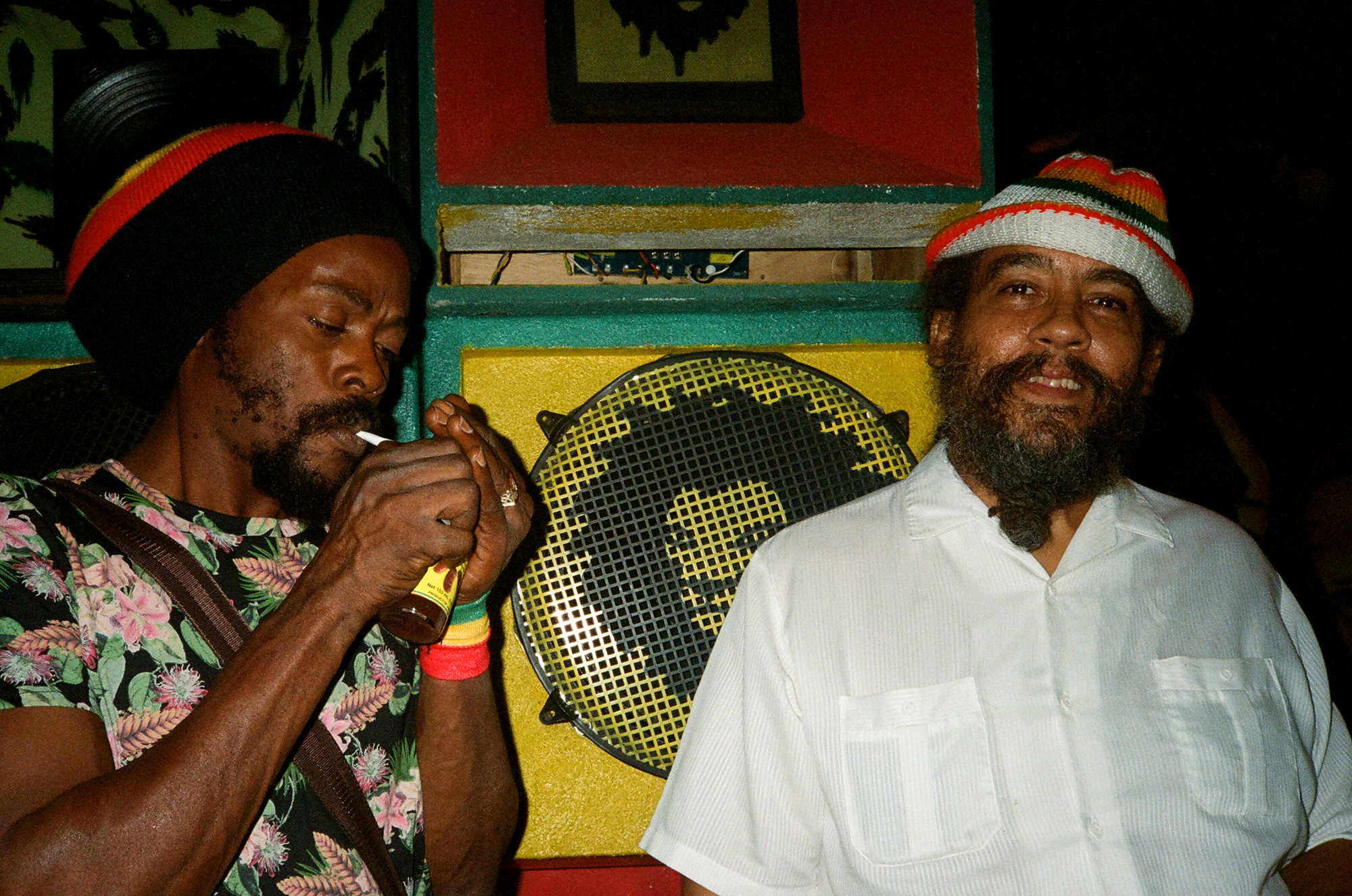 The formula for an authentic Jamaican street dance remains simple and uncomplicated. With these, there are no Eventbrite pages, numbers to call or coat checks. There's just you, the rhythm and the streets…strictly no reservations – just ask the good ole folks of Brumpton Lane in St Elizabeth – home of Bruckings Saturdays on the playing fields.
To help you navigate your way through the most authentic street dances on the island's best nights, here are our recommendations, from one Sunday through to the next.
Wet Sunday
The Plaza at 8 Hillview Avenue in Kingston and St Andrew comes alive on Sundays from around 10pm to 2am. Enjoy the view from the wrap around balcony as dance groups rave their way into submission to the sound system's bounce. Jump into the action if you're brave enough by simply joining the dance on the ground floor. Perhaps on your way for another magnum bucket deal or a pack of Matterhorn. There is a cover cost so you'll want to have a nanny on hand – that's street talk for J$500, which converts to about £3.50.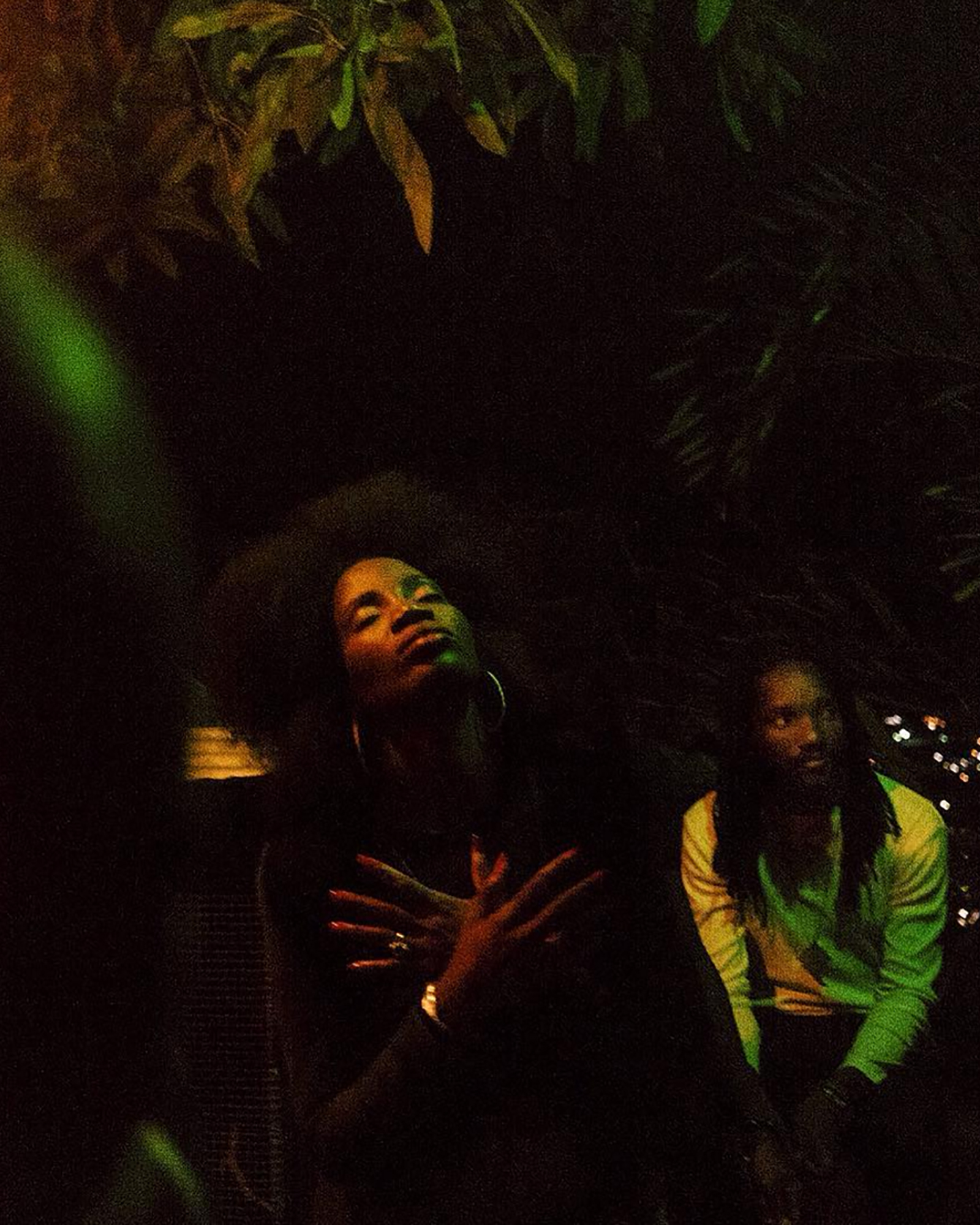 Also on Sundays is Dub Club – a chilled-out, round-the-fire type session on Skyline Drive in Jack's Hill, Kingston and St Andrew. It's famous for its reggae conscious vibe and insurmountable bags of high-grade marijuana that's more available than alcohol. The view is amazing, the weather is usually nice and nippy and the people are definitely irie. You'll want to go with a fully charged phone and a bottle of water and £3.50 for your entry fee. Chances are you'll leave high.
Mojito Mondays
This one less reason to dread the arrival of the first day of the working week. Hosted in the parking lot of Susie's Bakery in Southdale Plaza for £3.50 you'll get an up close and personal look at the new dancehall. I'm talking the full scene from white men in Timberland sandals and capris to Japanese dancehall queens and their Jamaican kings and everything in between (aka me).
The cherry on top must be the ability to slip inside Susie's actual bakery that opens late for the bash and serves up soup, sandwiches and sweet tooth favs like croissants with jam. Between you and I, there's wifi available but you must ask Susie herself for the password. Tell her Mr Kingston Belle sent you.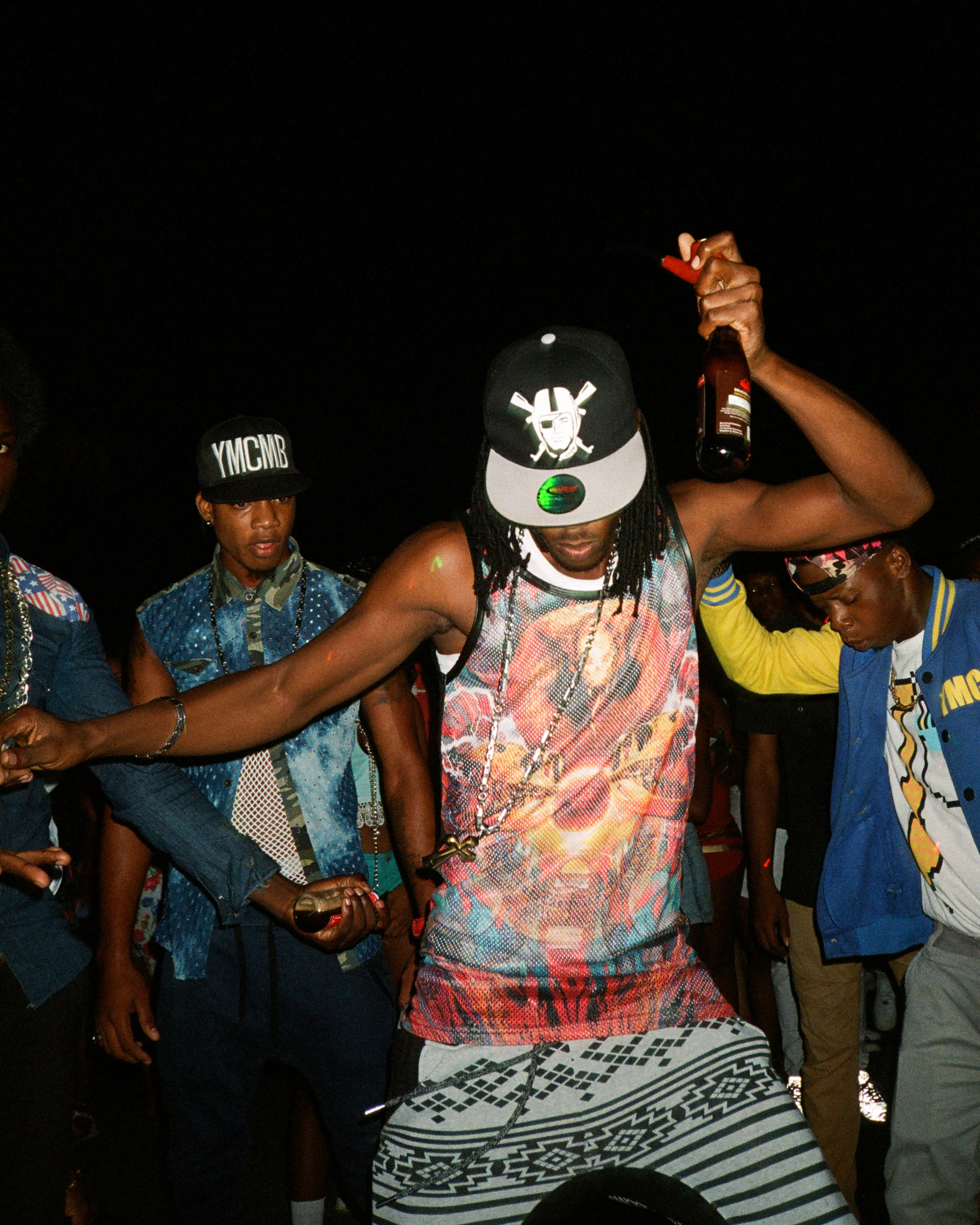 Nipples Tuesdays
Where else can you drive to at 7am and find a fiery street dance in full effect? Waterhouse Kingston is where. Nipples Tuesdays is famous for that. The sun's up, the video man is well awake and the dancing is just getting started. Here you will find the turn of the century Wild Wild West type of dancehall that the funniest memes are made of.
For the dancehall queens, nothing with a top is off limits: from table tops and tree tops to car tops and head tops, you'll fast understand the reasoning behind our much talked about viability for a gold medal rate acrobatic Olympic team. And just like that, even at sunrise, Nipples Tuesdays WILL make a whiner out of you.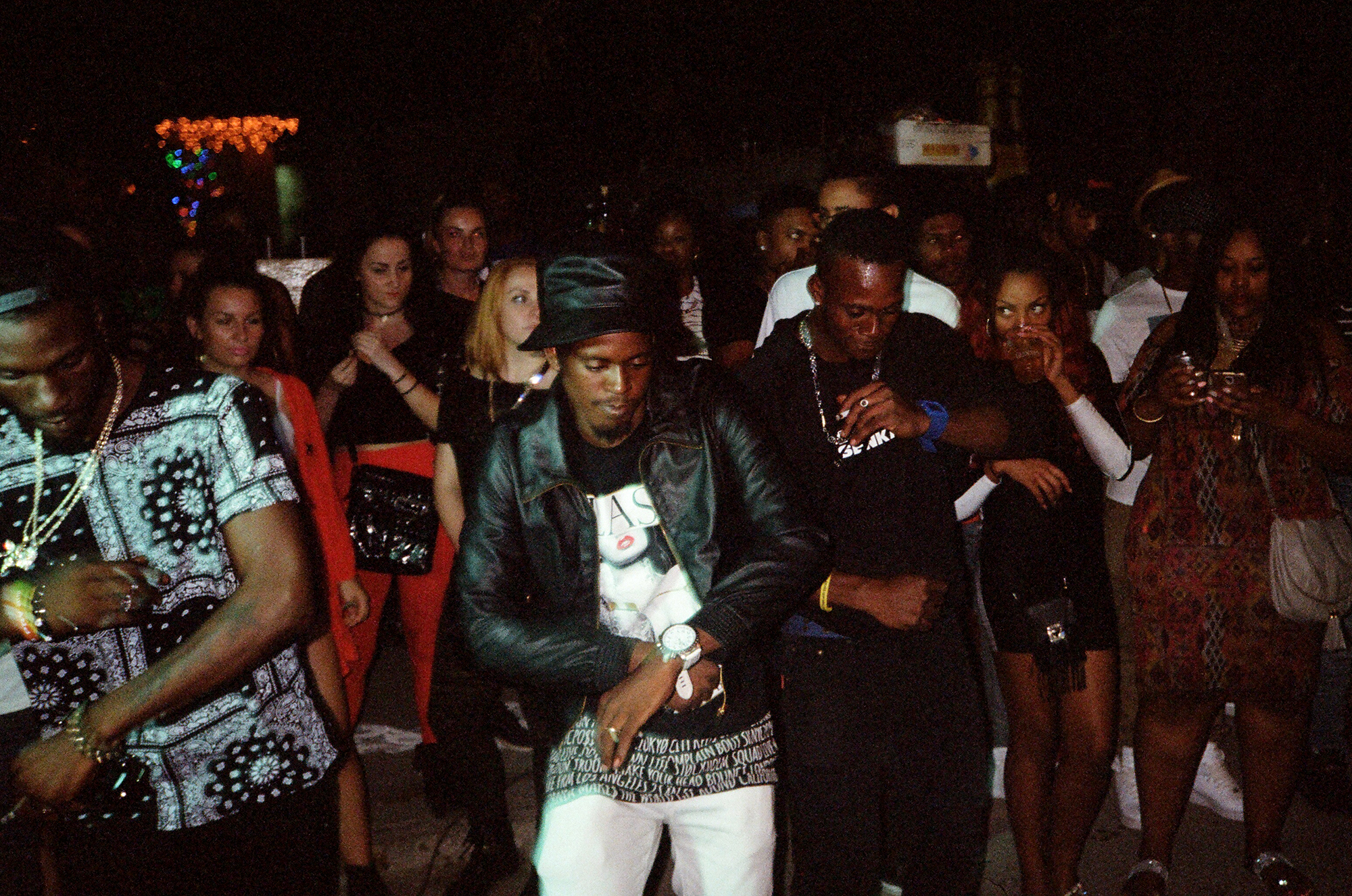 Weddi Weddie Wednesdays
Wednesdays are seemingly packed with places to go. Perhaps that speaks to the culture's commitment to living easy breezy at all costs. Weddi Weddie on Burlington Avenue in Kingston is an iconic fixture in 21st century street dance culture. At face value, it's an easy must-attend event for its direct relation to Stone Love (Stone Love FYI is the iconic sound system that Wee Pow and some cool kids founded back in 1972 and this party is held at their HQ).
But for most millennials, the familiarity with Weddi Weddie remains to be the session that legendary dancer Bogle left right before being gunned down at a nearby gas station. To that end, Weddie Weddie is so popular among dancers that in mid 2000s it was made into an actual dance move. Ultimately, if you're committed to immersing yourself in the culture and letting loose, this is one session you won't leave having not danced the crazy hype.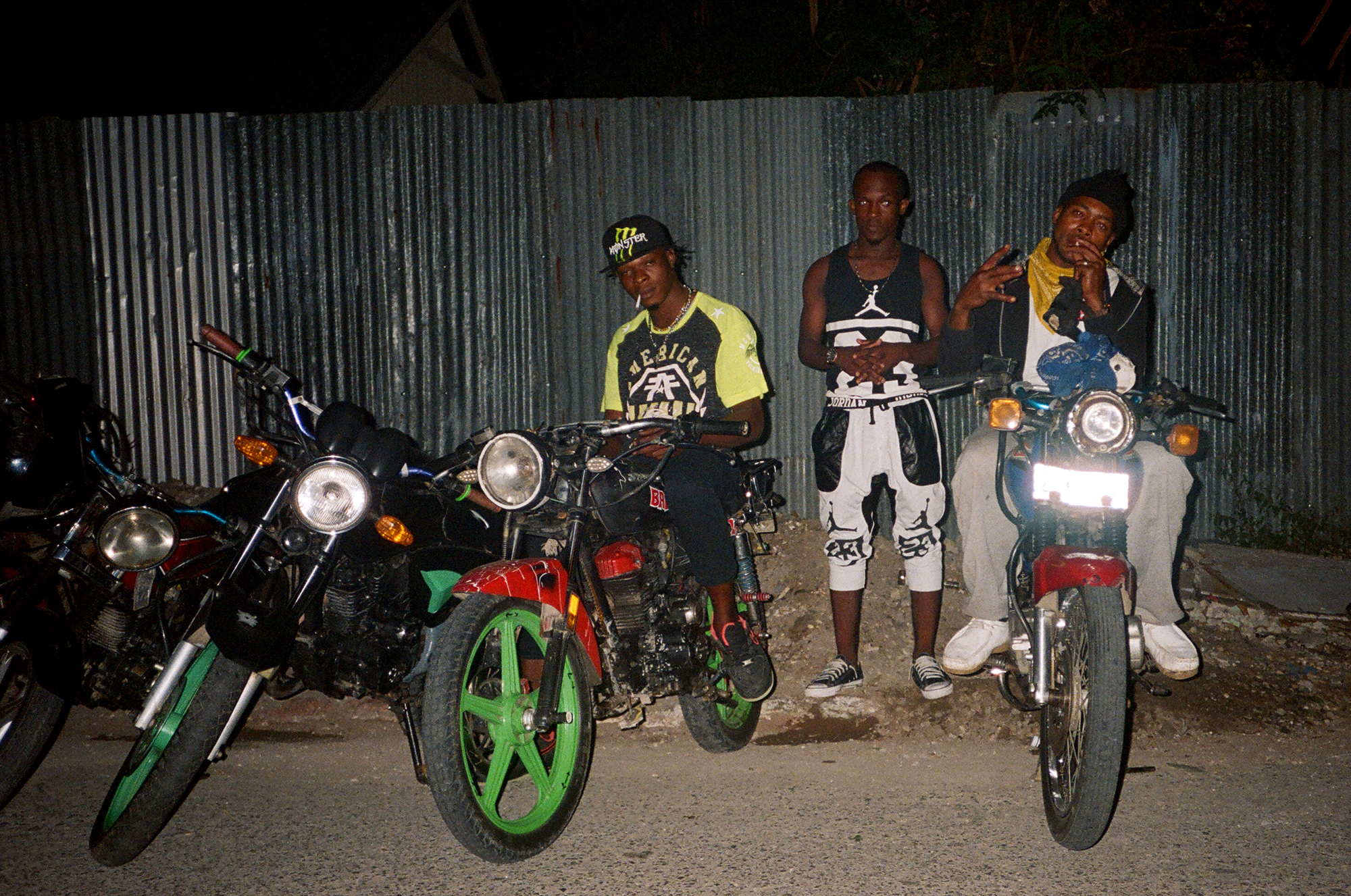 Also on Wednesdays is a blast-from-the-past, reformed street dance called Pepperseed, at the Pulse Complex at 38a Trafalgar Road in Kingston. For most diehard dancehall fans and 90s babies eager to immerse themselves in the music made in their decade of birth, Pepperseed is heaven. With its sole purpose being to set fire to the best of 90s dancehall and reggae music, Pepperseed naturally attracts a more seasoned, mature crowd than most street dances that are currently running the place. Free to enter!
Roadblock Thursdays
Should you find yourself anytime soon taking on Jamaica's northeast coast to enjoy the breath-taking vistas of Port Antonio Portland, then you may want to write this one down. Portland is infamous for its rich Hollywood history thanks to Errol Flynn and the famous friends he would host, like Liz Taylor, Charlie Chaplin, Marilyn Monroe and more.
Eight decades later and Portland remains a playground of the rich and famous like Rihanna, Solange and Beyoncé, but still somehow manages to maintain its untouched romance and realness. On Thursday nights, West Street in Port Antonio comes alive at the Roadblock HQ BAR for Roadblock Thursdays. Roadblock features a culmination of DJs from all across the island like my cousin DJ Jermy T who lives right next door to me in Kingston City.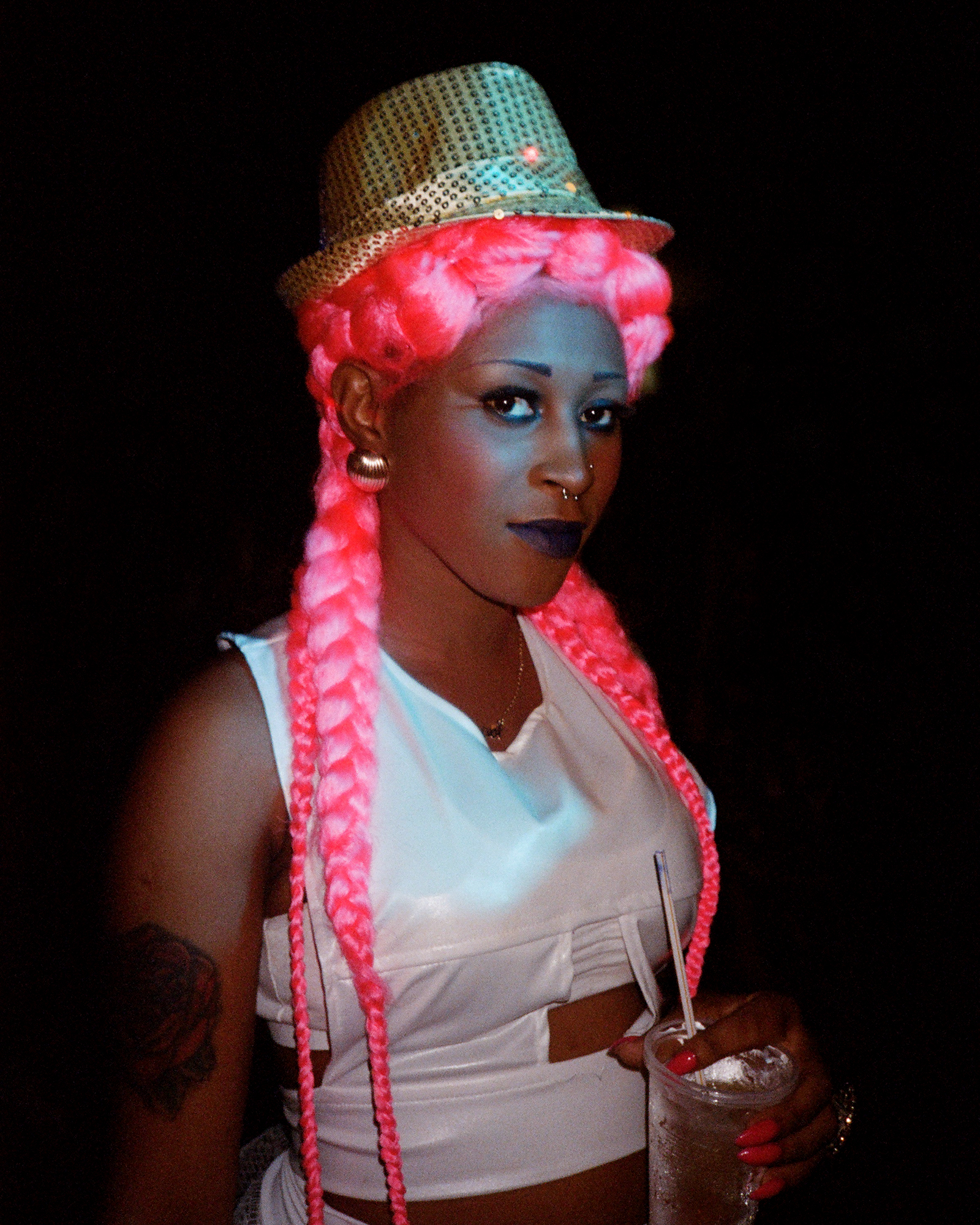 There's no cover charge or admission for Roadblock but bring your Jamaican currency and buy out the bar! My go-to-drink is Rum & Ting, which is a mix of white overproof rum and a grapefruit based soda called 'Ting'. You'll love it.
If you're in Kingston on a Thursday night, Whopping Thursdays will serve you up a belly full of dancehall stars with a little bit of communal do-gooding on the side. Back in 2012 when Cockburn Pen was infested with rife gang violence, Bobby 'Phantom' Kerr stepped in and created Whopping Thursdays to bridge the gap…and it worked. You'll find Cockburn Garden's saving grace session on Mahoe Drive in the middle of Cockburn Pen Kingston. There's no cover cost to bear, so you may file this one under 'philanthropy.'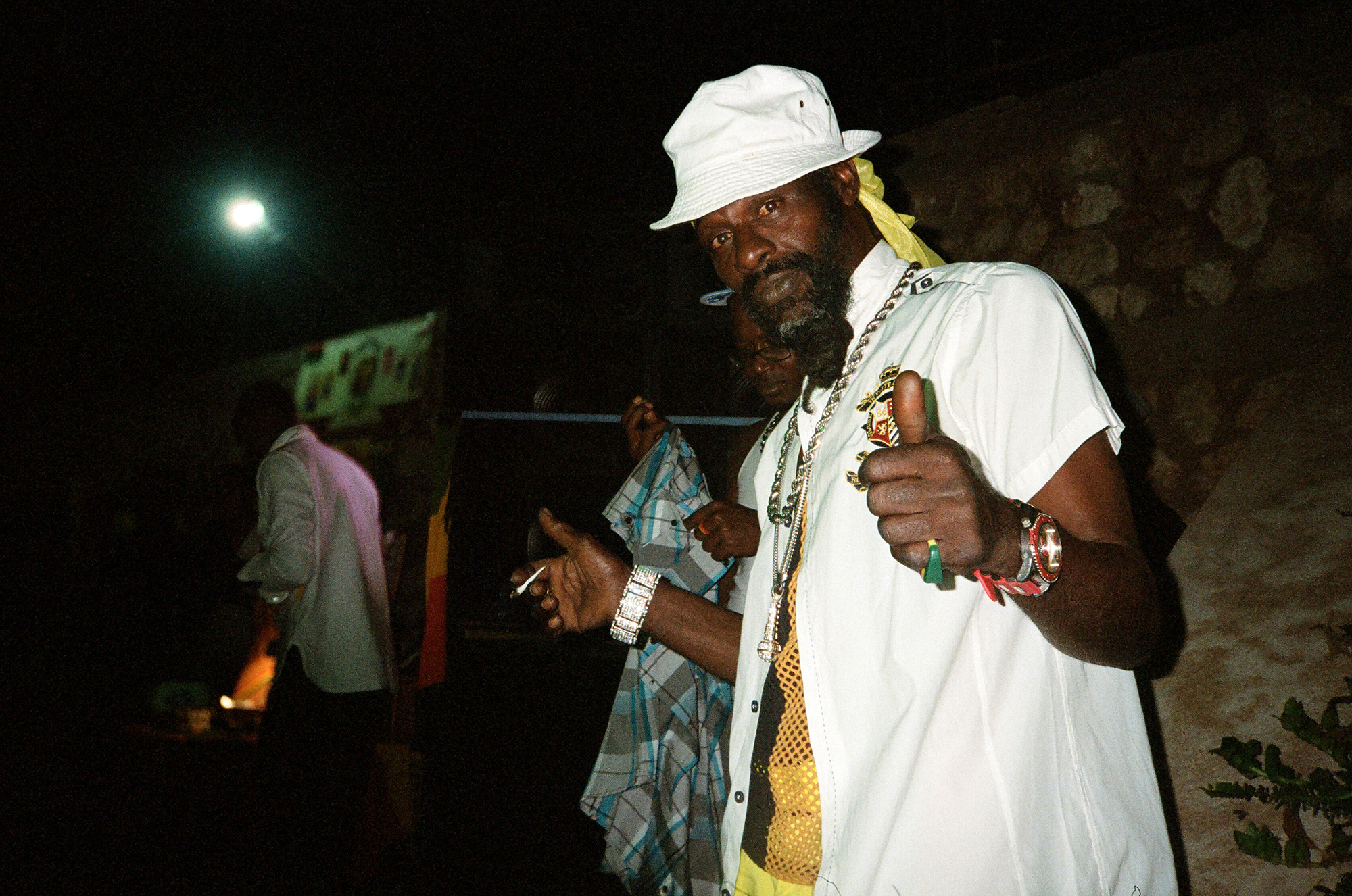 MVP Fridays
On Friday nights things get a little bit more civilised with the night's best street dance lighting up Trafalgar Road in Kingston. A hip and hop from the Pegasus and Spanish Court Hotels and more, MVP Fridays is held at the Pulse Center at 38a Trafalgar Road. There's no cover cost and it being centrally located makes it a no brainer for capital city tourists eager to be in the thick of things.
Container Saturdays
For Dancehall enthusiasts, after 'Satdeh Soup' (a Jamaican tradition of drinking soup on Saturday evenings) next on the day's agenda is usually cat naps and Container Saturdays. D'Entrance at 107 Constant Spring Road comes alive for the Magnum Tonic Wine sponsored event. To street dance standards Container Saturdays is fairly organised and definitely full of vibes. Entry fee is a righteous £3.50.