Best Restaurants in Moscow | Departures
A guide to the best places to eat in Russia's capital city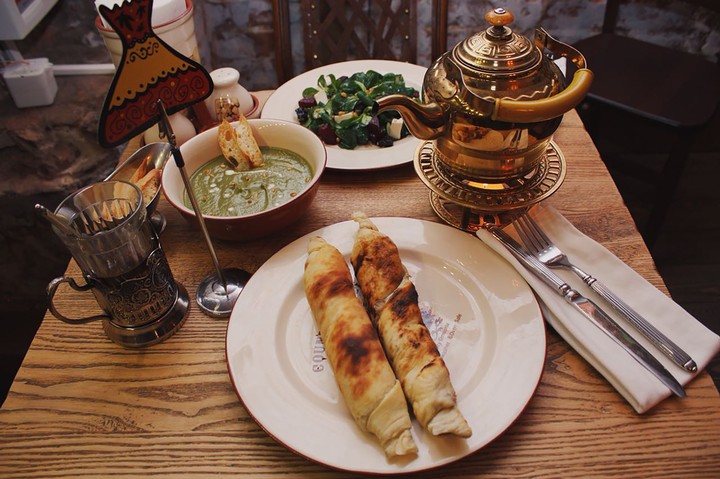 This month's 'Departures' provides you with information on 'better' things to do in Moscow – it's our guide to everything and everywhere the discerning traveller needs to know: From the best bars in Moscow and the best restaurants in Moscow to the best Moscow hotels and the capital's most impressive buildings.
Moscow best restaurants have come a long way in the last couple of decades – there are still the staple soups and stews but now you can also find inventive, contemporary cuisine all over the city.
Sanctions banning the import of certain Western foodstuffs (in response to Western sanctions over the annexation of Crimea) haven't made too much of a dent, either. In some areas, these have pushed Russians into more experimentation with cheeses and meat products from home.
"Sanctions banning the import of certain Western foodstuffs haven't stopped Moscow eating well either"
However, the scene isn't as truly global as that of, say, London or New York, and does tend towards the homegrown. The best non-Russian restaurants in Moscow are still those from former Soviet Republics like Georgia or Uzbekistan, while distinct regional cuisine from within the Russian Federation, such as Dagestan, are also making an impact.
Best Restaurants in Moscow #1: Chef's Table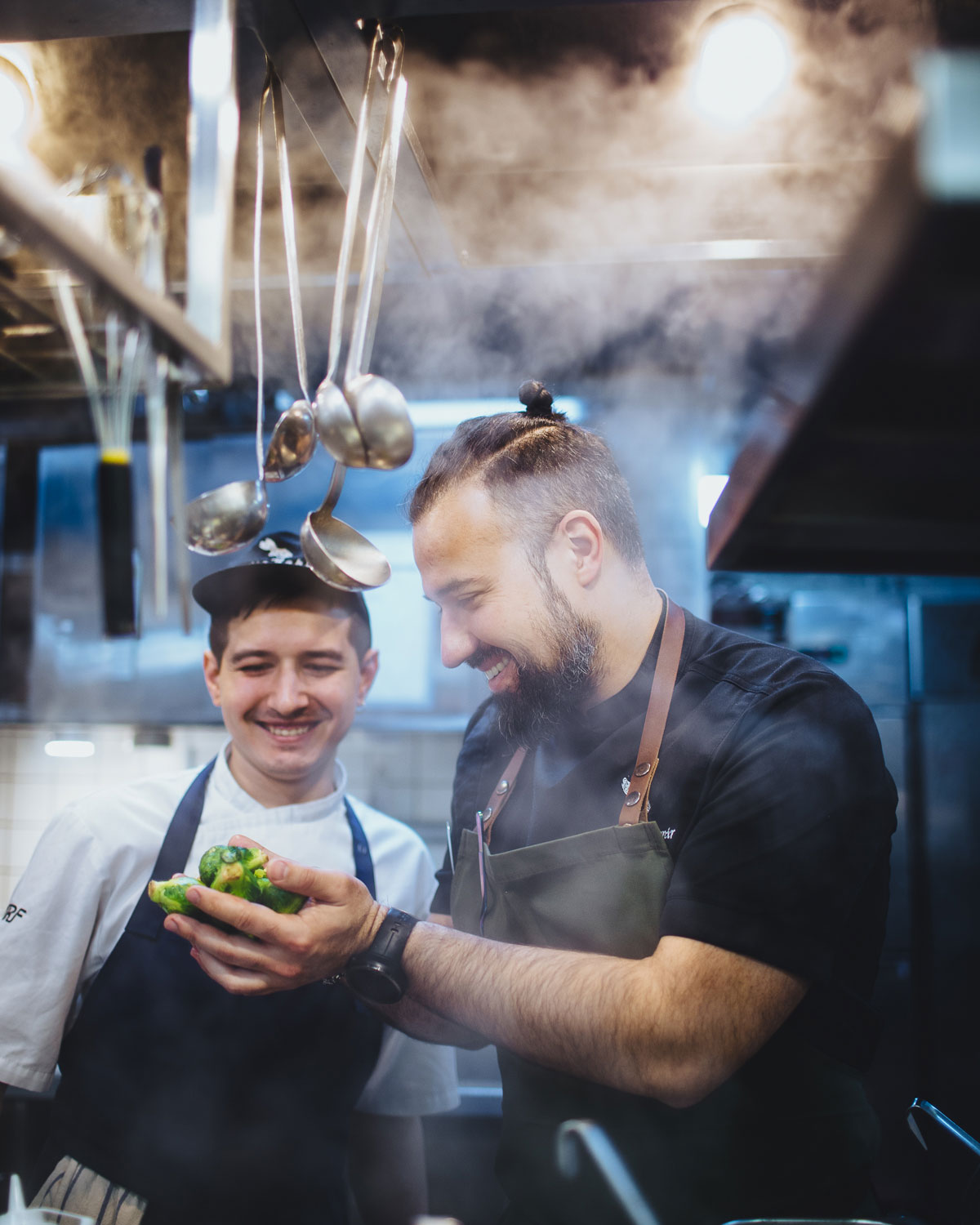 At the top end of Moscow's best restaurants is Chef's Table, a "gastronomic experience" from Vladimir Mukhin, the man behind the celebrated White Rabbit restaurant. There would be a case for listing the latter here, but we thought including two premises from a single chef might be a bit much, so we settled on Mukhin's newer offering (if you want to know more about White Rabbit, have a read of our Vladimir Mukhin interview).
Chef's Table was created with the aim of changing diners' perceptions of Russian cuisine. Notable Russian and foreign chefs are invited to present a tasting menu of their dishes to a select number of guests for one night only, with accompanying wines – a unique concept that's proving highly popular. More info: chefs-table.ru
Best Restaurants in Moscow #2: Lavka Lavka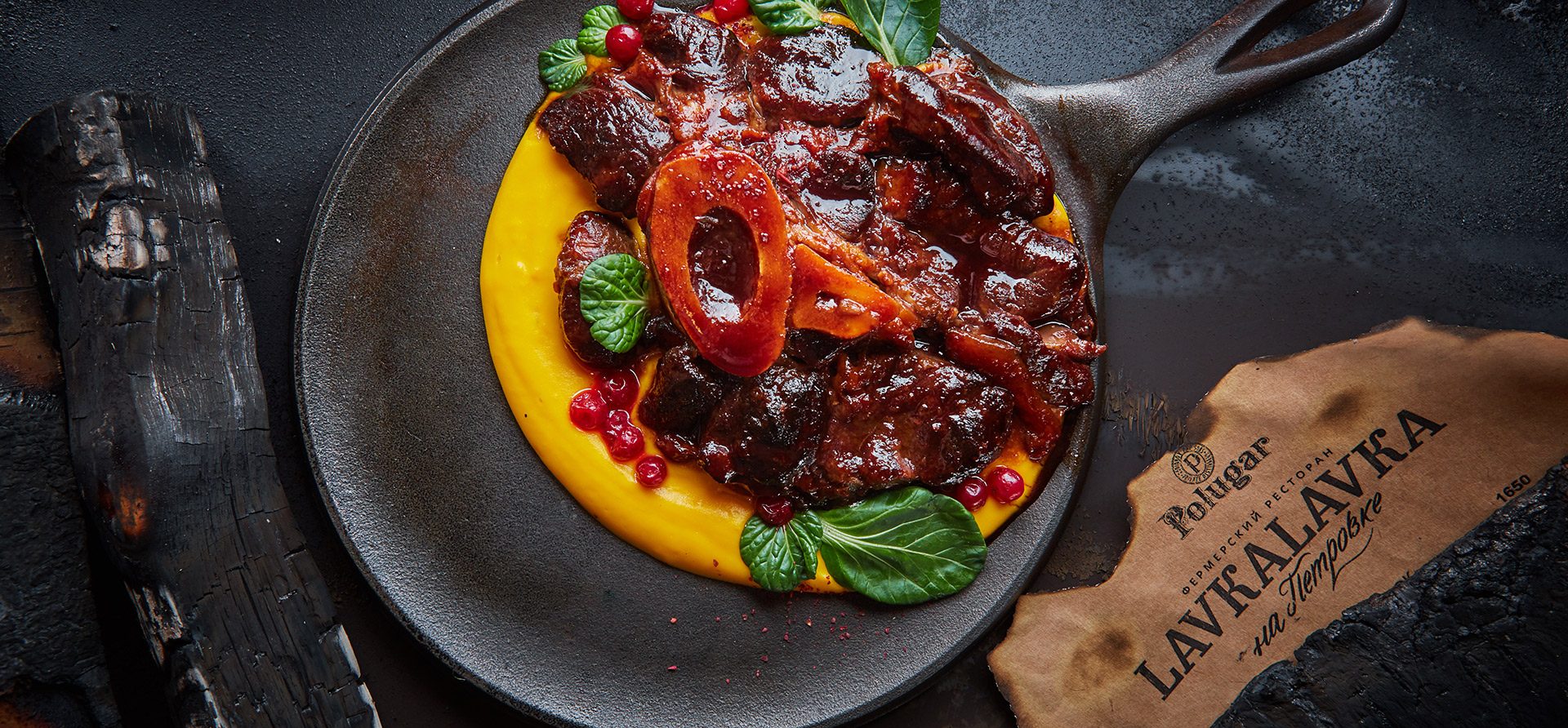 Restaurant Lavka Lavka and its accompanying organic food shops are at the forefront of the farm-to-table movement in Russia. If locally-sourced ingredients and provenance of are important to you, this is the best restaurant in Moscow to head to.
Dishes from deer tatare to the house borsch come with a note about the origin of the produce, and the wine list has an excellent selection from southern Russia as well as the other nations of the former USSR. Long wooden tables and exposed brick walls make this a laid-back spot for a weekday evening.
For a further taste of local produce, head to the refurbished Danilovsky market for Russian-made cheeses and sausages, as well as stalls serving the best local dishes from around the wider region. More info: restoran.lavkaLavka.com
Best Restaurants in Moscow #3: Est Khinkali, Pit Vino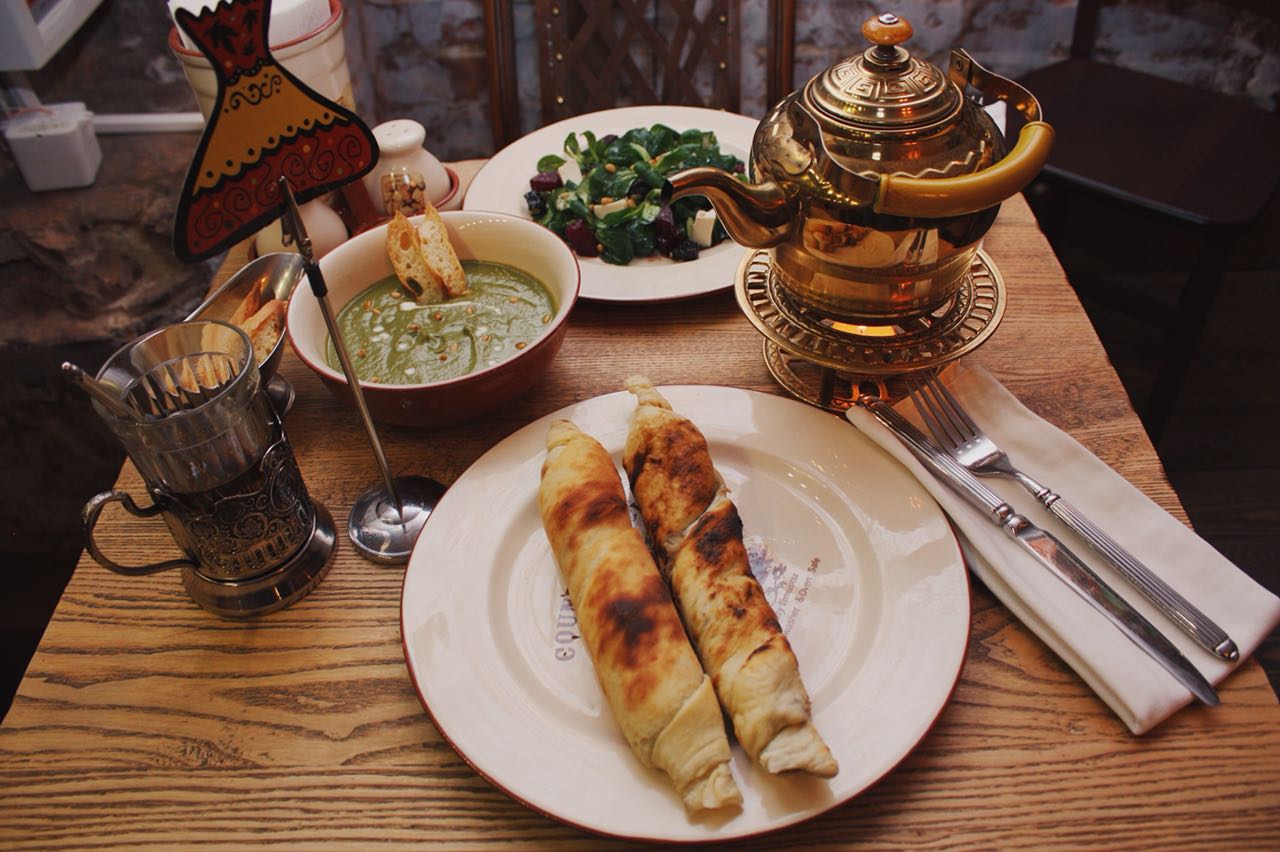 The name means Eat Khinkali, Drink Wine, and that's exactly what you'll be doing at this simple but charming Georgian restaurant that has three locations across Moscow.
Khinkali is a fat, juicy Georgian dumpling that will leak its insides everywhere if you come at it with a knife and fork. Pick up the stem with your hand and puncture the skin with your teeth, before sucking up the stock and eating the outside along with the meaty interior.
Est Khinkali, Pit Vino also has vegetarian dumpling options as well as selections of salads, soups, Georgian cheeses and pickled vegetables. More info: eatkhinkali.com
Best Restaurants in Moscow #4: Stolovaya 57
Many Russian workers still each lunch in their office stolovaya, or canteen – uniform facilities that offer stodgy salads, thick soups, a selection of meat and fish dishes and the sweet juice drink kompot.
If you're looking for a taste of tradition then head to Stolovaya 57 on the top floor of GUM, the department store on Red Square. It's slicker than the typical Soviet-style stolovaya, and the women who serve you as you push your tray up the line are a smidgen cheerier, but the experience and foods on offer are largely the same.
While this might not qualify as fine-dining, it you're after an authentic Russian experience this is a great place to have lunch, especially if you're visiting Red Square, one of Moscow's must-see attractions. More info: gum.ru
Best Restaurants in Moscow #5: Dom 12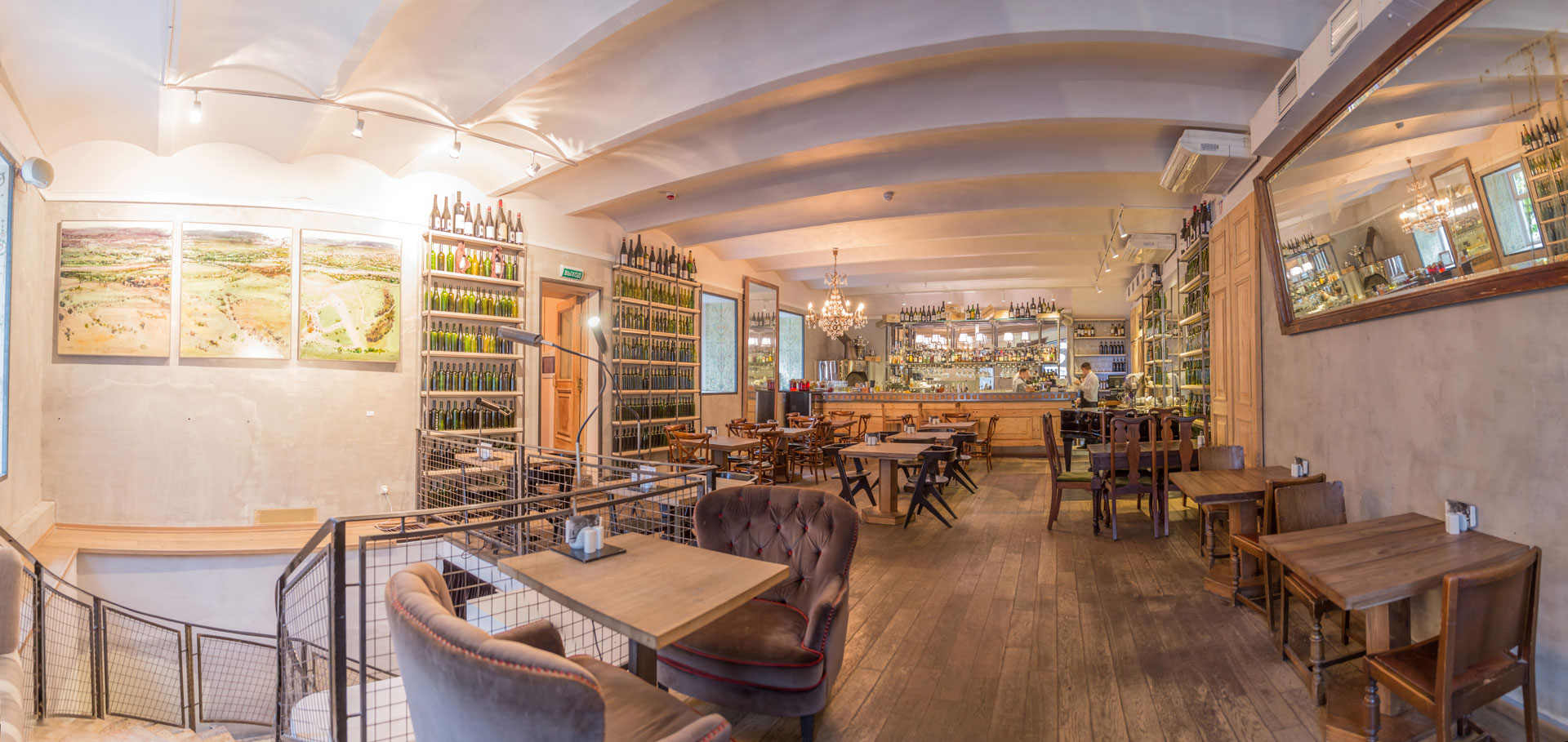 If you're visiting Moscow in the summer and can't make it out to the countryside for shashlik (the shish kebab from the Caucasus that's a Russian staple) the terrace of Dom 12 in the city centre is a relaxing alternative.
There's a selection of grilled meats but also a Western menu with unfussy, well put-together classics. The venue recently got a liquor licence and the wood-panelled indoor area is a cosy option in the winter. More info: dom12cafe.ru
Theo Merz is a British journalist based in Moscow. Keep up with him on
Twitter.