English Inspiration | The Brain Behind Japan's Biggest Streetwear Brand
Cav Empt co-founder Toby Feltwell on import/export with Nigo and Pharrell
Photo: Daisuke Hamada
The first time I met Toby Feltwell, he was sitting on a sofa of Kanye West's Paris hotel room the morning after Yeezus debuted his eponymous fashion collection at Paris' Lycee Henri IV in October, 2011. I wasn't sure what I was doing there, but it looked like the modest English guy, sat with the newspapers' (not entirely generous) reviews, scattered besides him, did.
I later learnt that Toby was a major player in music and the Japanese fashion scene, an insider that connects Dizzee Rascal—whom he signed for XL Recordings back when he was a 28-year-old A&R living in Britain in 2003—to Pharrell and Nigo. And it was the latter of which who invited Toby to Tokyo over a decade ago to act as an operations director and creative consultant on their A Bathing Ape, Billionaire Boys Club and Ice Cream labels.
Having helped Nigo with the sale of an ailing A Bathing Ape brand to Cantonese investors (Toby studied law part-time for fear years in the evenings after his day job at Mo'Wax, which later became XL), he regrouped the design team, and they decided to do things their own way. The result is Cav Empt, a streetwear brand marked by its ever-evolving silhouettes and zeitgeist-capturing use of glitched graphics over t-shirts, hoodies and jackets – and is also known as C.E.. Here Toby gives us a glimpse into what goes on behind the scenes, and his need to create chaos with clothing.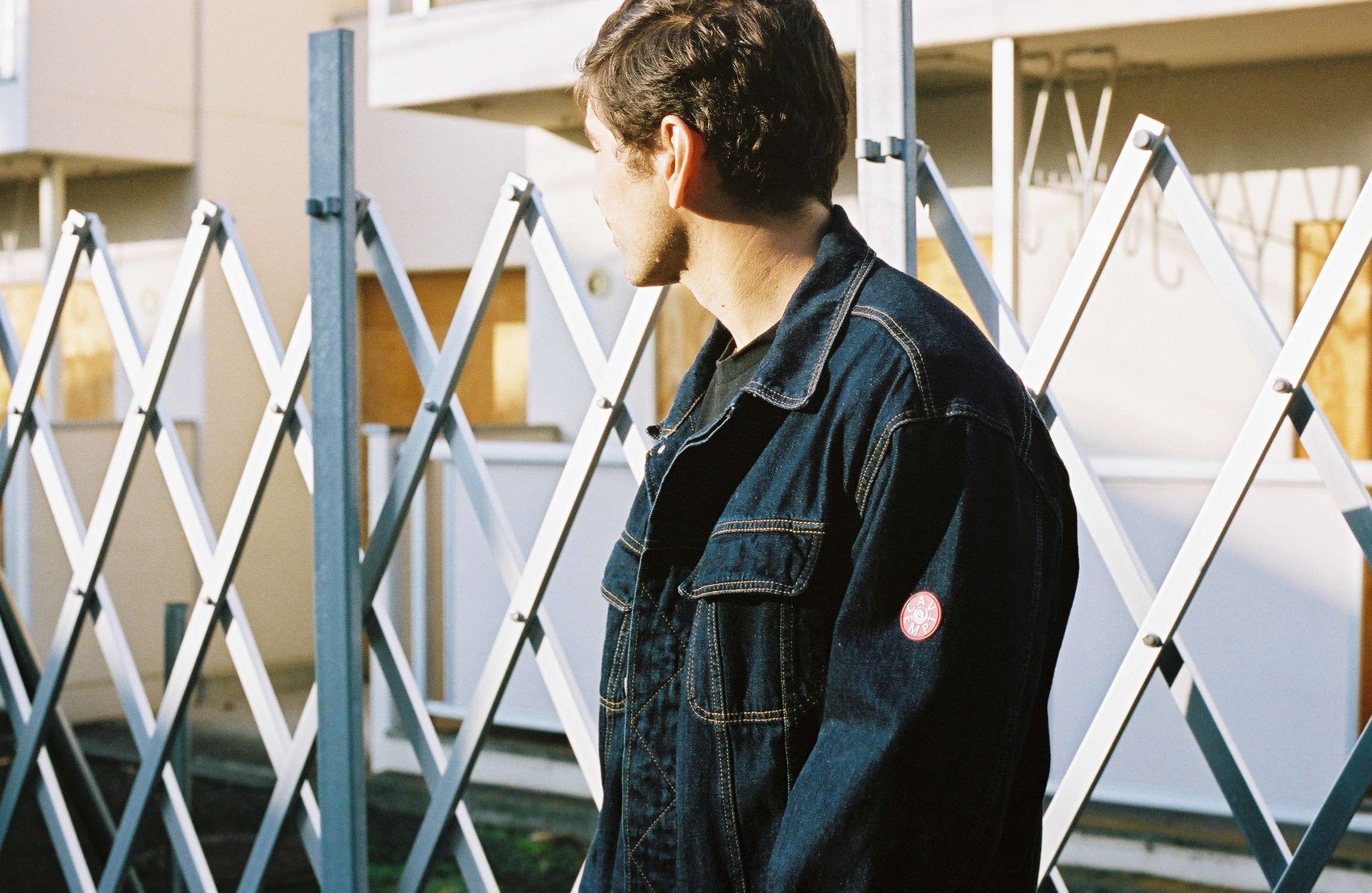 What is Cav Empt all about?
Well, really it comes from when I working on a brand before with two guys, Sk8thing and Hishi, and we were working on Billionaire Boys Club for Nigo and Pharrell. I was around when Nigo met Pharrell, and was kind of involved in the discussion between them evolving into, you know, 'let's do a brand together.' We then formed this team to do the work and construct the ideas into products, and then shops. So, the three of us were doing the creative work, following a kind of shopping list from Nigo and Pharrel. It was a great process that we wanted to carry on when BBC [Billionaire Boys Club] shifted their operations to America.
What exactly is your role within Cav Empt?
Well, here and Sk8thing are the co-owners and co-bosses of the company. Hishi and I are the design team, and it sort of splits down quite conveniently in that Sk8thing does 100 percent of the graphics. Hishi's background is in production, and I've got no concrete skills whatsoever – so I'm just a concept person. We all sort of overlap in a lot of different areas but we also have our specifically sort of reserved area, that only each of us can do. So that works very nicely.
Was it a similar arrangement to when you were working with BBC and A Bathing Ape?
Yeah, but as I said, my job then was also getting instructions from Nigo and Pharrell and to some degree, translating them into something that would work as products. Pharrell has amazing ideas; some of them are just hard to immediately articulate, like he has a way of expressing himself which is very clear. He'll go beyond what is easily expressible as just a product drawing, so it requires a certain amount of translation, which over the years we got pretty good at. That was part of it, but also like here with C.E., I've got the responsibilities of running the business. When I was working at the same time for A Bathing Ape, I was more like one of Nigo's advisers. He had a few, but I was specifically responsible for international stuff.
"Pharrell has amazing ideas; he'll go beyond what is easily expressible as just a product drawing, so it requires a certain amount of translation"
Is that purely on a language level, or because of your law training?
I stepped into that business at a stage when it was already fully-functioning – so they just had to find a space for me in a way. I got adopted by Nigo; he thought I would be useful to come and help. And I ended up in the design department as well. It's nice to have an across the board—for me at least—portfolio of things to look every day. When it was time for Nigo to sell the company, I was involved in that heavy legal stuff because of my law training.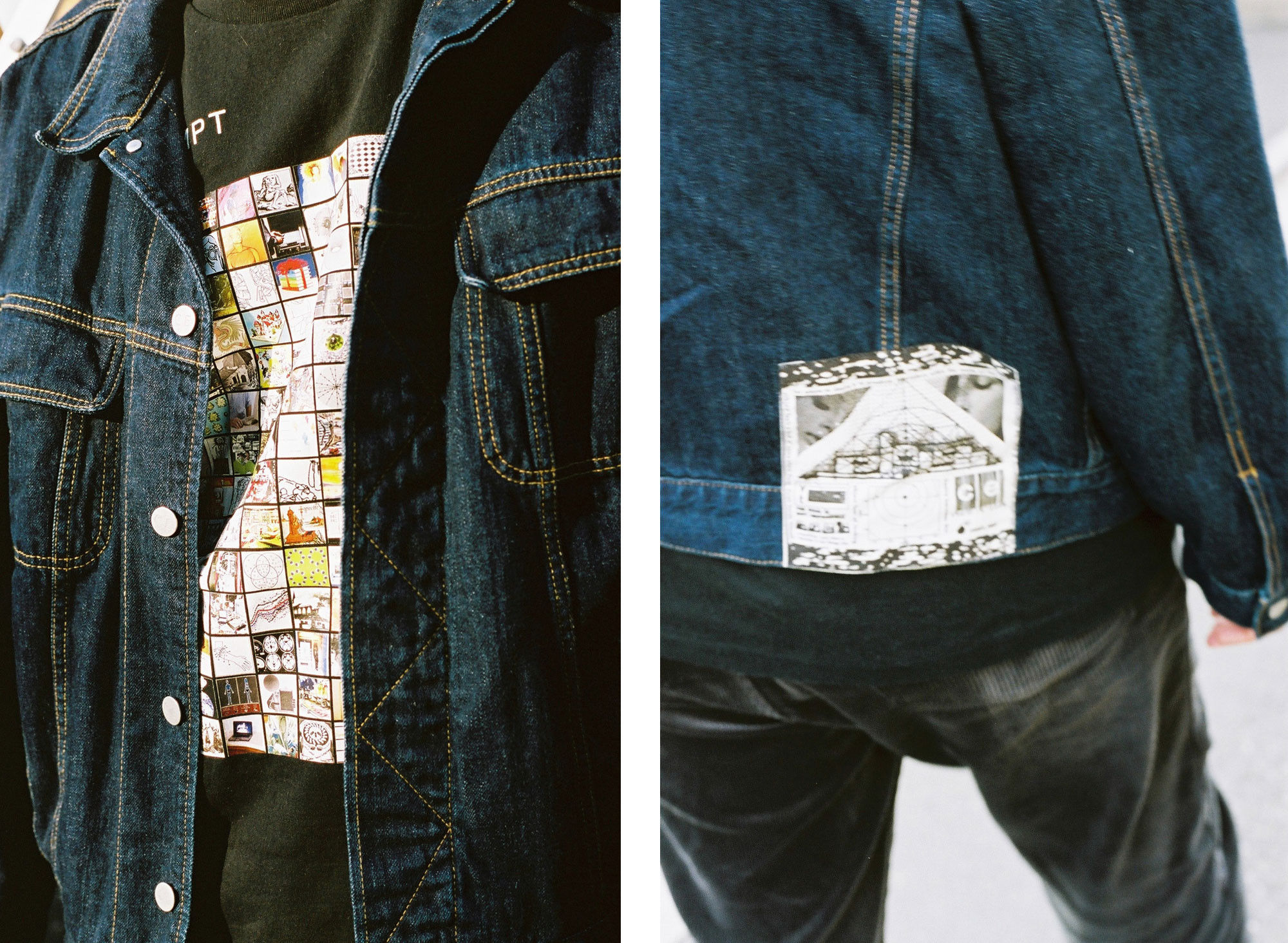 What were the particulars of that sale; it was to a Hong Kong-based company for only US$2.8million in 2011, right?
He sold it to IT Set, who were A Bathing Ape's business partners in Hong Kong and China before; so they knew the business very well and saw the potential for the business to expand over there. It's no secret that the business was over indebted: it had a heavy debt load and had for a long time, which is fine as long as sales keep going up, you can deal with it. But it's fashion, sales can't continue to go up year-after-year forever. So, that all started to unravel and was a pretty hairy situation. I feel glad that I was there to help and I could bring in a good team. We got the best result out of a far from ideal scenario, but I'm pretty confident we got the best outcome.
How do you think Cav Empt has learnt from the history and successes of BBC and A Bathing Ape? I've noticed there isn't a recurring motif that runs throughout your collections, in contrast to bape®'s ape, or the Ice Cream lollypop. Do you feel the appeal of that kind of branding to be of a time that's past?
To be honest, Sk8thing, Hishi and I all have a problem: we are all unable to be consistent. We get bored of things if we've seen them before, and want to change it immediately. Nigo was always really good at that consistency, and building a really strong image. Whereas with us, we assumed if someone had seen a design once, they wouldn't want to see it again. I don't know if we're that able to step outside of the brand and see how it looks to anybody else. We're just assuming if we think it's good, then hopefully there will be a few people that into it. I've come to realise that it's impossible to know what anybody else is going to think until you actually put something out there; so all you can know is that you think it's good, and then you see where it takes you.
Do you see Cav Empt as a streetwear label or a fashion brand?
Streetwear to me is just a aspect of fashion. One of our motivations is to see the clothes being worn in the street by people we don't know, and to have some kind of effect on the city we live in, or places we visit. That's what really excites us. I guess in fashion, the end product is to put on a fashion show and get some kind of professional criticism. Whereas without that step you're more closely connected to the customers.
"Never try give people what they think they want, because then you're just giving them nothing"
Is this motivation to see Cav Empt worn widely reflected in your price points – $58 for a tee, or $140 for a hoody, for example?
We were conscious when we started that we wanted to keep it in a place where young people could still afford to buy it, and that would be more interesting. Saying that, it's just a question of perceptions – because although I feel like our stuff is quite affordable in the grand scheme of things, some of the online comments suggest other people don't agree. I guess certain people's perceptions are skewed by, say, Uniqlo's ability to sell pretty decent quality stuff for such a low price. But it does cost money to make good clothes.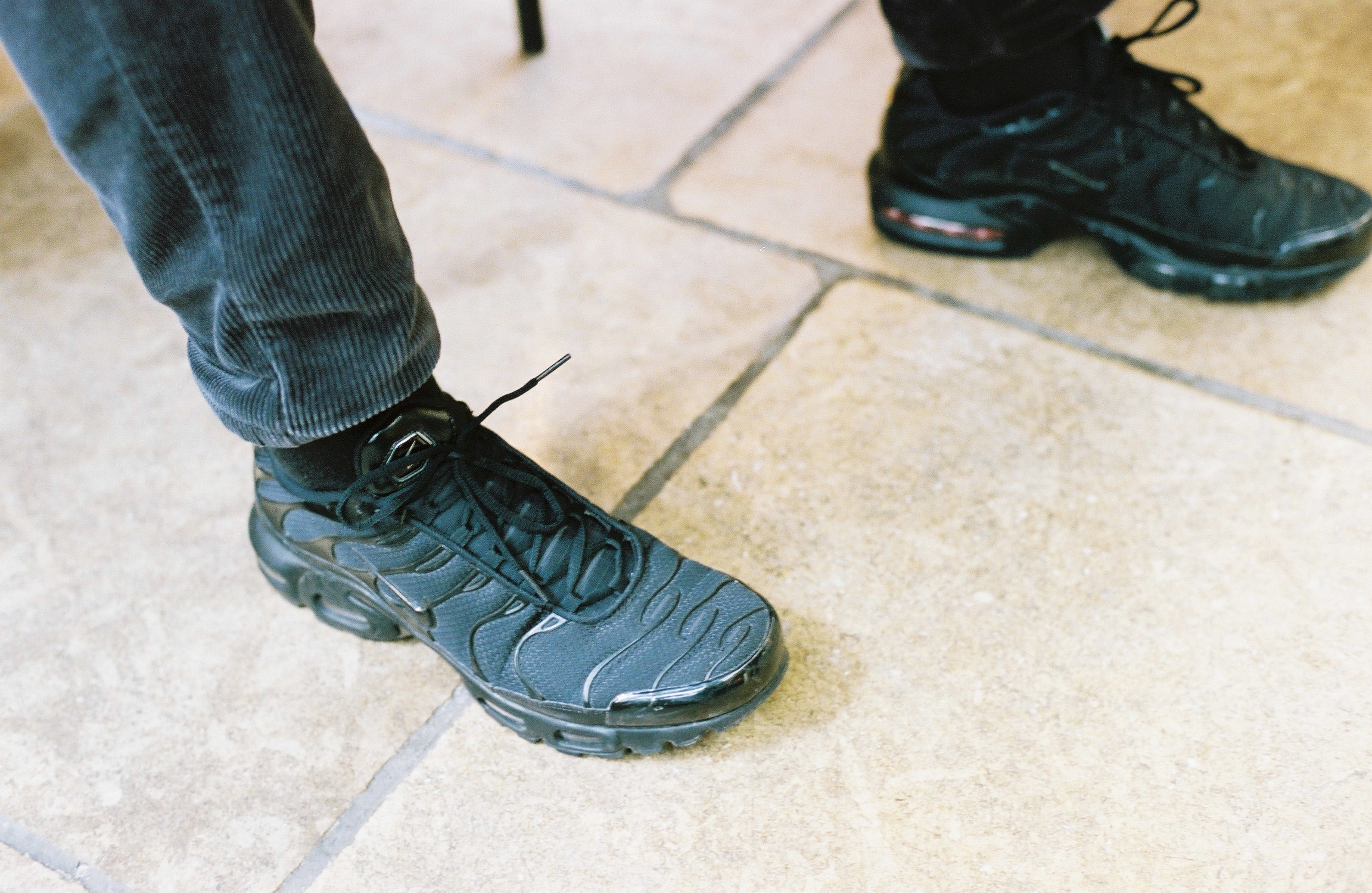 Other than finding the right pricing, what other factors do you think go into creating a brand with global appeal? You're based in Tokyo, but it's rare for a day to go past here in East London without us spotting someone wearing some of your clothes…
We had very specific feeling about how we wanted the brand to be presented and seen by people for the first time. And recently, I've been feeling that we should have better plan strategy in place to cope with the way things have grown. We've been working in this industry in a sort of not-too-out-in-front-capacity for years and years, so it's actually really easy for us to start something new and take it to a certain level. The whole process has been a dialogue. We didn't set any expectations – but we've also known to never try give people what they think they want, because then you're just giving them nothing.
Everyone now is trying to cut out the middleman, and you recently held a pop-up concession at United Arrows in Shibuya – do you have plans to open a permanent Cav Empt store?
It would be nice, but it always seems like quite a heavy commitment. You are committed to being there for a certain amount of time and the business has got to be stable. There's not enough shopkeeper, which chaos or flexibility with it – it's the business of being a is in someways the opposite of being in a design business which wants to change every season.
"Our motivation is to see the clothes being worn in the street by people we don't know, and to have some kind of effect on the city we live in, or places we visit"
Great answer. Now let's get to the elephant in the room… what were you doing with Kanye in Paris that first time we met?
When I left A Bathing Ape, I just sent out an email saying I was leaving, and Kanye was the first person to email me back, saying, 'I need you to come and work for me immediately.' I had been chatting to him for a while, but with that show in Paris he went way beyond my expectations – he basically released a fully-fledged high fashion collection as his debut. But I don't really want to talk about that too much. One of the things about doing Cav Empt, is that we can't hide the fact we've been around the block a few times, but we don't want to be trading off that.
Read: 'Lewis Alexander is Fashion's Kingmaker'
Read: 'Jon Koon Went From Pimp My Ride to Owning Warhol's Home'