Away with the Fairies | Inside Hans Christian Andersen's Favourite Hotel
In this 'If These Walls Could Talk...', we look at Copenhagen's most glamorous residence, the Hotel d'Angleterre
Our If These Walls Could Talk… series takes a look at the legendary stories behind some of the world's most famous luxury hotels. This week, it's the iconic Hotel d'Angleterre in Copenhagen – a hotspot for the royal, the rich, and the famous for close to three centuries.
Hotel d'Angleterre: The Legend
Few hotels on the planet balance opulence and refinement like Copenhagen's Hotel d'Angleterre. Perhaps that's in the hotel's DNA, born as it was through a marriage of a royal courtier and the daughter of the King's chef, who established the hotel as a place to see and be seen in the mid-18th century.
An unforgiving fire – as was surprisingly common in Copenhagen – destroyed the hotel's first iteration in 1795, but after relocating to the nearby white palace in which it now occupies, it received a makeover by Vilhelm Dahlerup and Georg E.W. Møller – the architects behind the Tivoli Gardens, and the Royal Danish Theatre.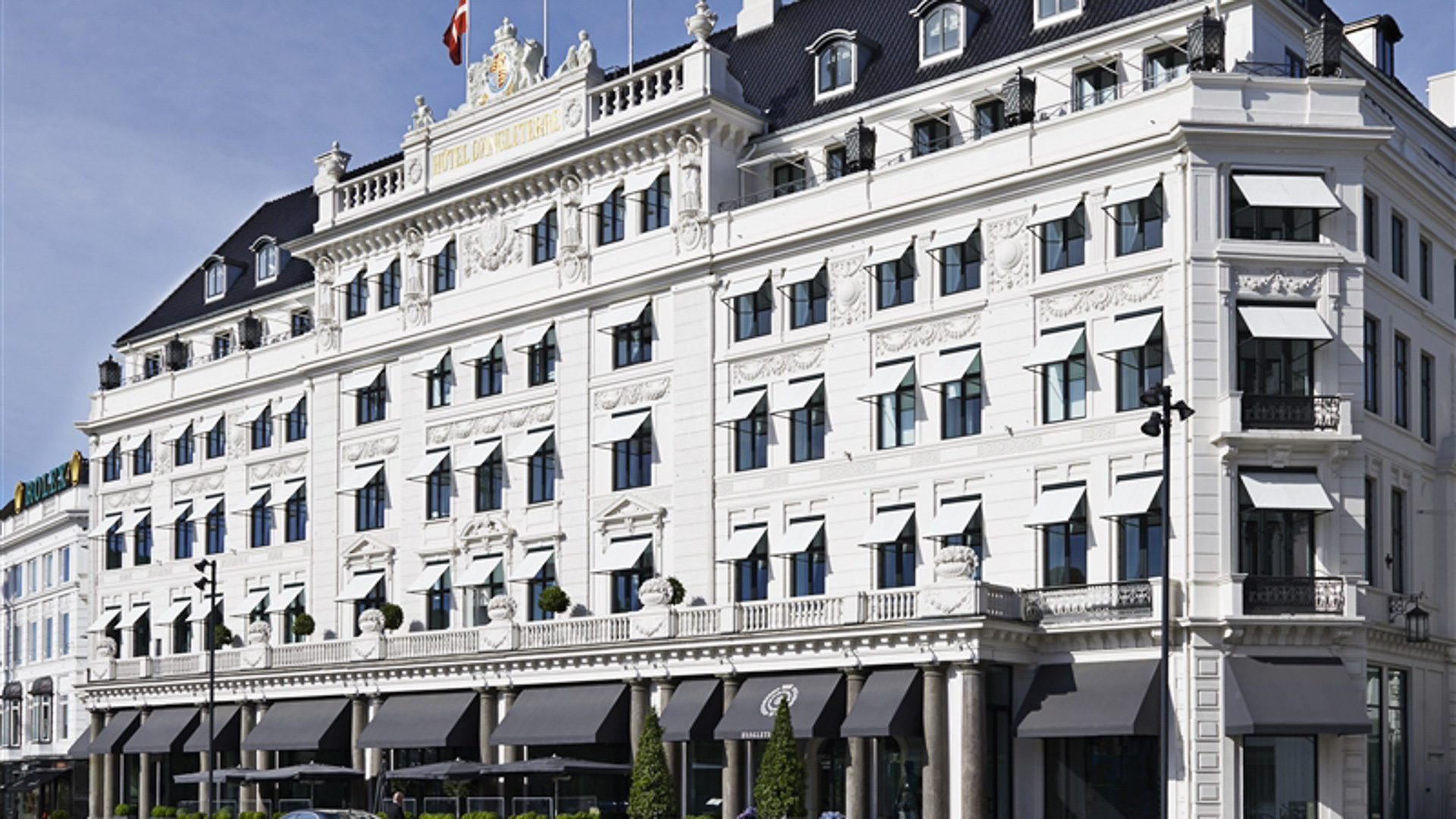 Since this refurbishment, the d'Angleterre has firmly established itself as a hub for artists, writers, and those who want a taste of the high life in one of Europe's most tasteful capitals. Hans Christian Andersen, father of the fairytale, took occupancy in two of the hotel's rooms at different points between 1860 and 1871 – on the ground floor, just in case there was yet another Copenhagen inferno.
It was in the d'Angleterre that Andersen penned What The Old Man Does is Always Right, according to the hotel's publicist, Amalie Rostrup Muller. (We're guessing he was probably happy with his choice of room).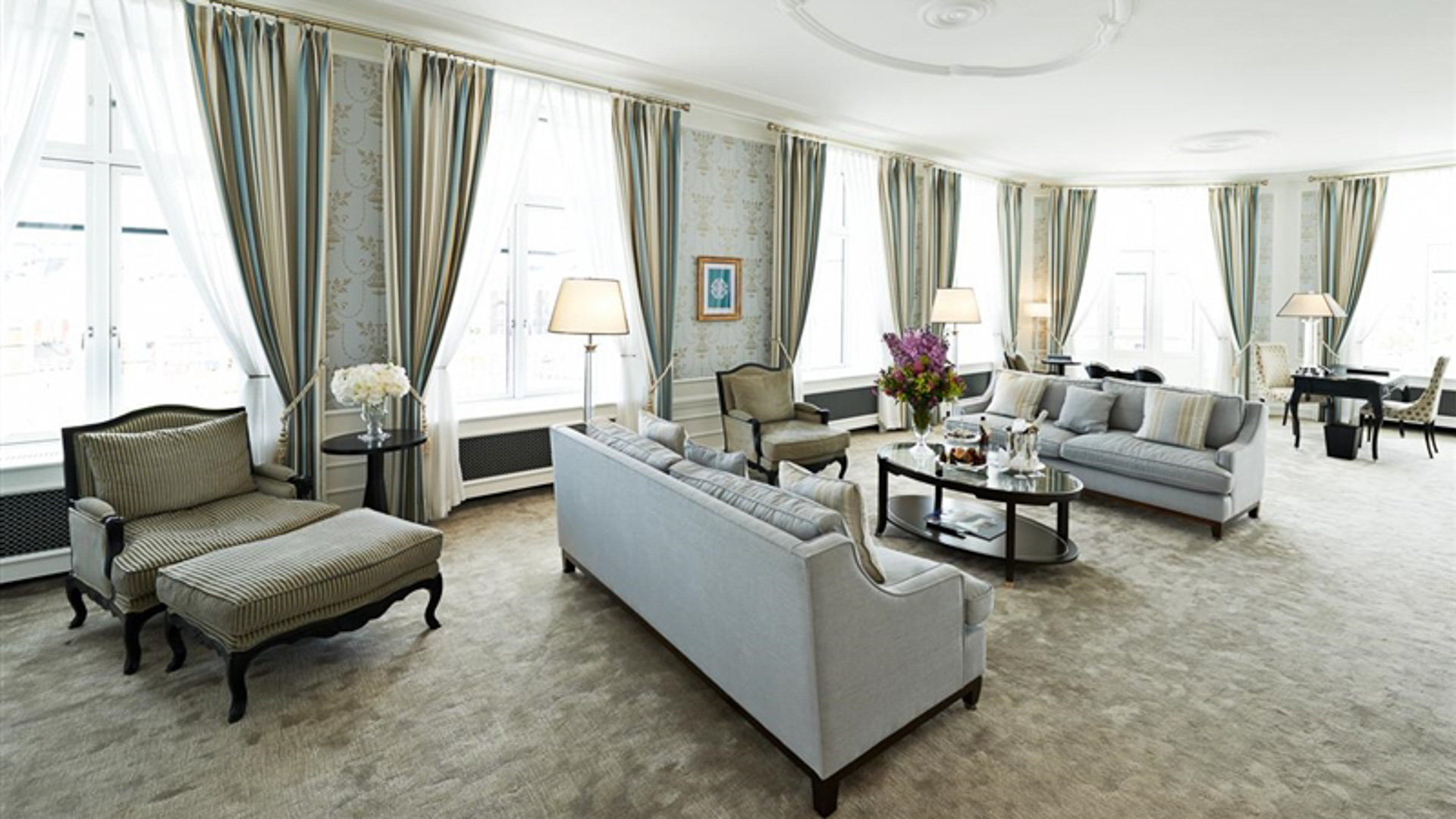 As the d'Angleterre rolled into the 20th century, a different kind of glamour came to its door – that of the silver screen. Walt Disney, Grace Kelly, and even Winston Churchill took up a resplendent room in the hotel, bringing with them a cacophony of flashing light-bulbs and the shimmer of post-war glitz. In 1960, Alfred Hitchcock immortalised the d'Angleterre in celluloid, having his leading man Paul Newman stay at the hotel on his way to East Germany in his spy thriller Torn Curtain. Hitchcock even appears in the foyer, settling down a crying baby, in one of his signature cameos.
The Hotel d'Angleterre has endured as a celebrity hotspot well into the new millennium, becoming the place to stay for visiting A-listers. Bill Clinton loves it. Madonna loves it. Michael Jackson loved it so much that he tried to buy it. Even Elton John – at the peak of his outrageousness in the 1990s – fell in love with the place, but only after insisting that they change his suite's curtains from blue to green.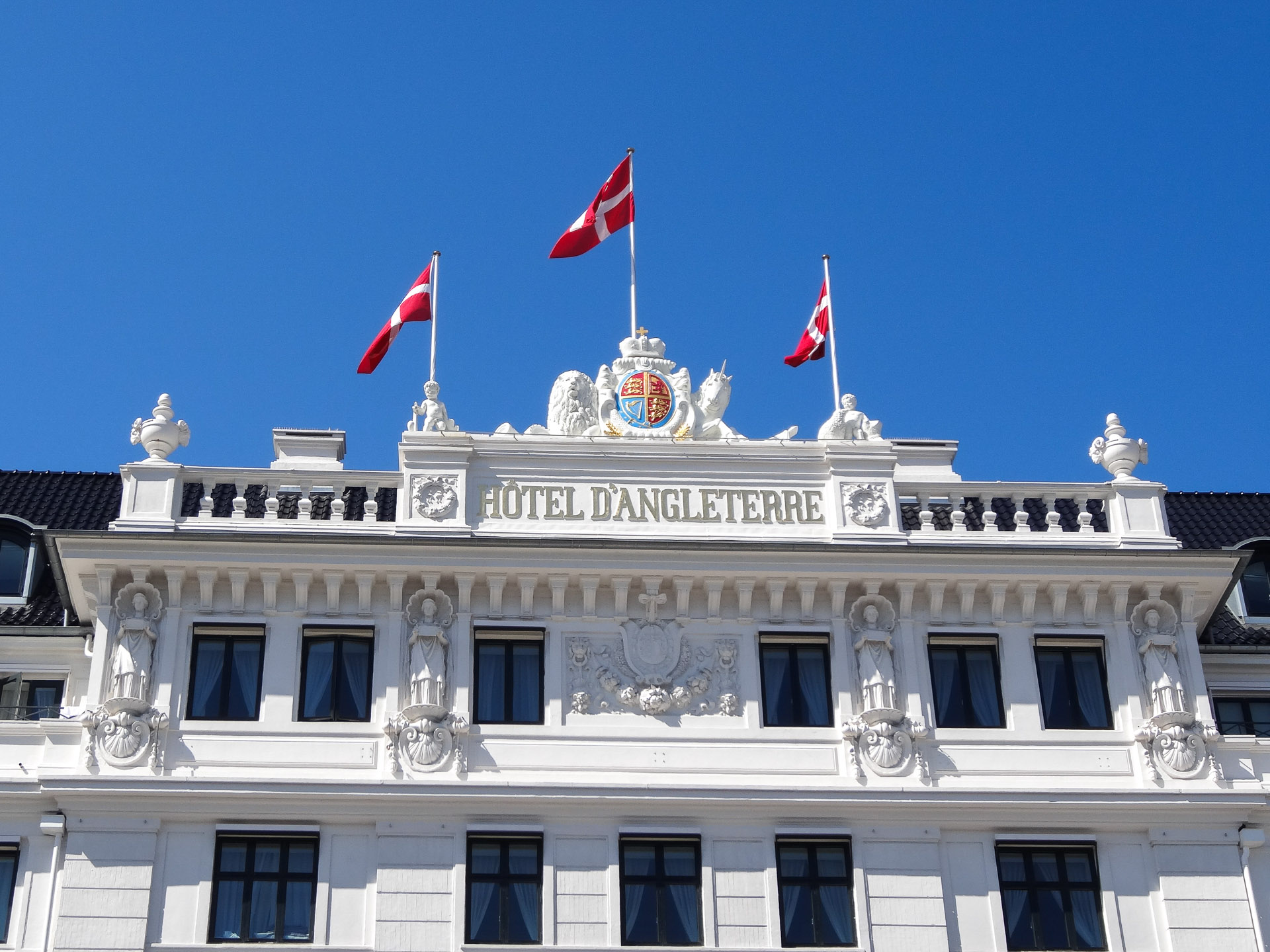 Ida Maj Krogh Eriksen, a film producer and Copenhagen native, told me of an archetypal party at the d'Angleterre just last spring. Every model from across the city was present, from Oliver Bjerrehus to Kira Eggus, as well as politicians, pop stars, and all manner of creatives: "It was a who's who of Danish literati – everyone who is anyone was there, apart from Lars von Trier." Eriksen recalled champagne fountains, fine food, and paparazzi; in other words, the Hotel d'Angleterre just as it has been for the last three-hundred years.
Hotel d'Angleterre: The Location
If, like Hans Christian Andersen and Elton John, you're after fine food and shopping, then Nyhavn, where the d'Angleterre is situated, is perfect. Noma – perhaps the most important restaurant in the world right now – is close by, as are a host of New Nordic outposts, like Brace, Kadeau, and Naerver.
If foraged food is not what you're after, Copenhagen has a host of fantastic international cuisines in neighbouring districts – for ramen, try Slurp; for Ethiopian, I recommend Ma'ed (you can even bring your own bottle, if you're so inclined).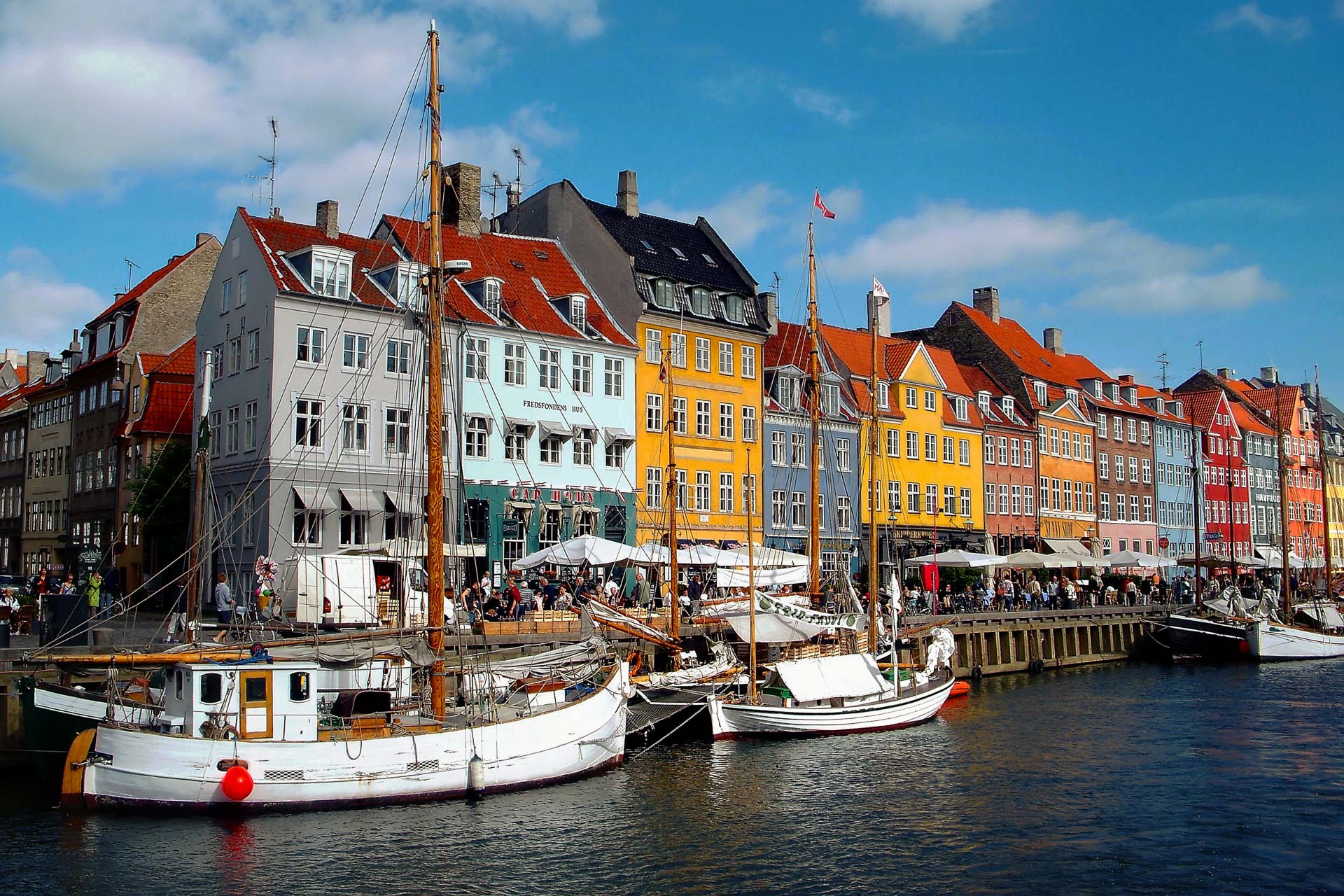 Located on on the Danish islands of Zealand and Amager, the city is beautiful, clean and calm. But it's not all serene waters and stillness: a swathe of artists, writers and musicians from all over the world bring the city alive every night of the week.
If high culture is more your scene, Copenhagen's array of museums and galleries – contemporary and classical – could rival that of any other city. Whatever you're looking for, or whatever you're into, there's every chance that Copenhagen caters for it with the same courtesy typical of the d'Angleterre.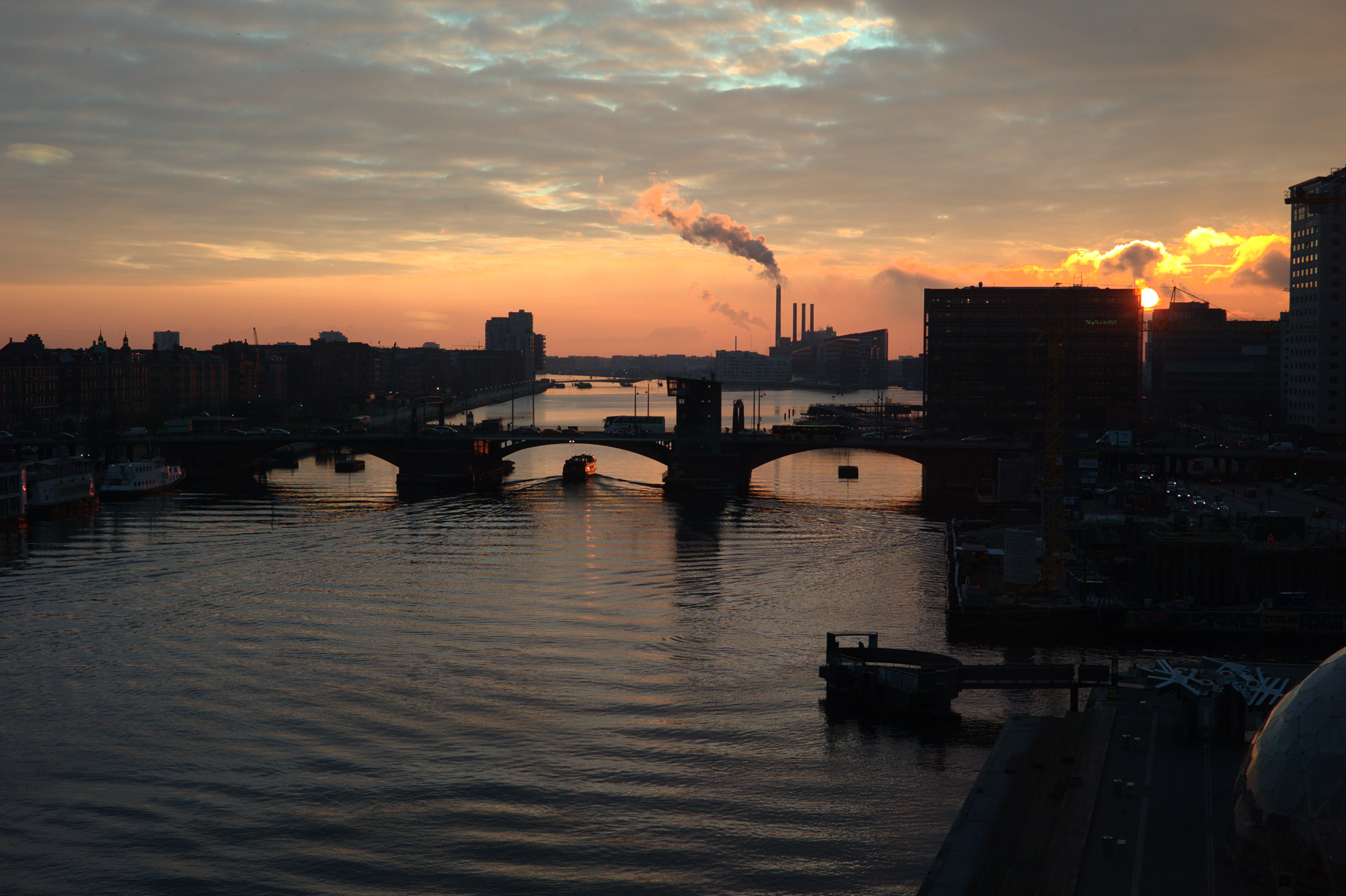 Hotel d'Angleterre: The Lowdown
Most major airlines fly to CPH, including transatlantic budget routes from Norwegian and WOW Air. High-profile fashion and art shows are held at the d'Angleterre every year, including, amongst other things, Copenhagen Fashion Week.
Deluxe suites with breakfast and spa access start at $1200 (£896) per night. And don't worry about your service when you arrive; the hotel's publicist assured me that "the concierge will bring you anything, anytime."