Colour, Couches & Catholicism | Investigating Almodóvar's Movies
Celebrating the explosive visual style of the Spanish film director
Photo: Bad Education
"Colour idealises an object and gives it an artificial value I like. I believe this artifice in the objects, the walls, the décor, the clothes…that reveals and singles out the characters in my films. It also completely isolates what interests me most in my films: the story itself and the characters' emotions."
– Pedro Almodóvar, 1992.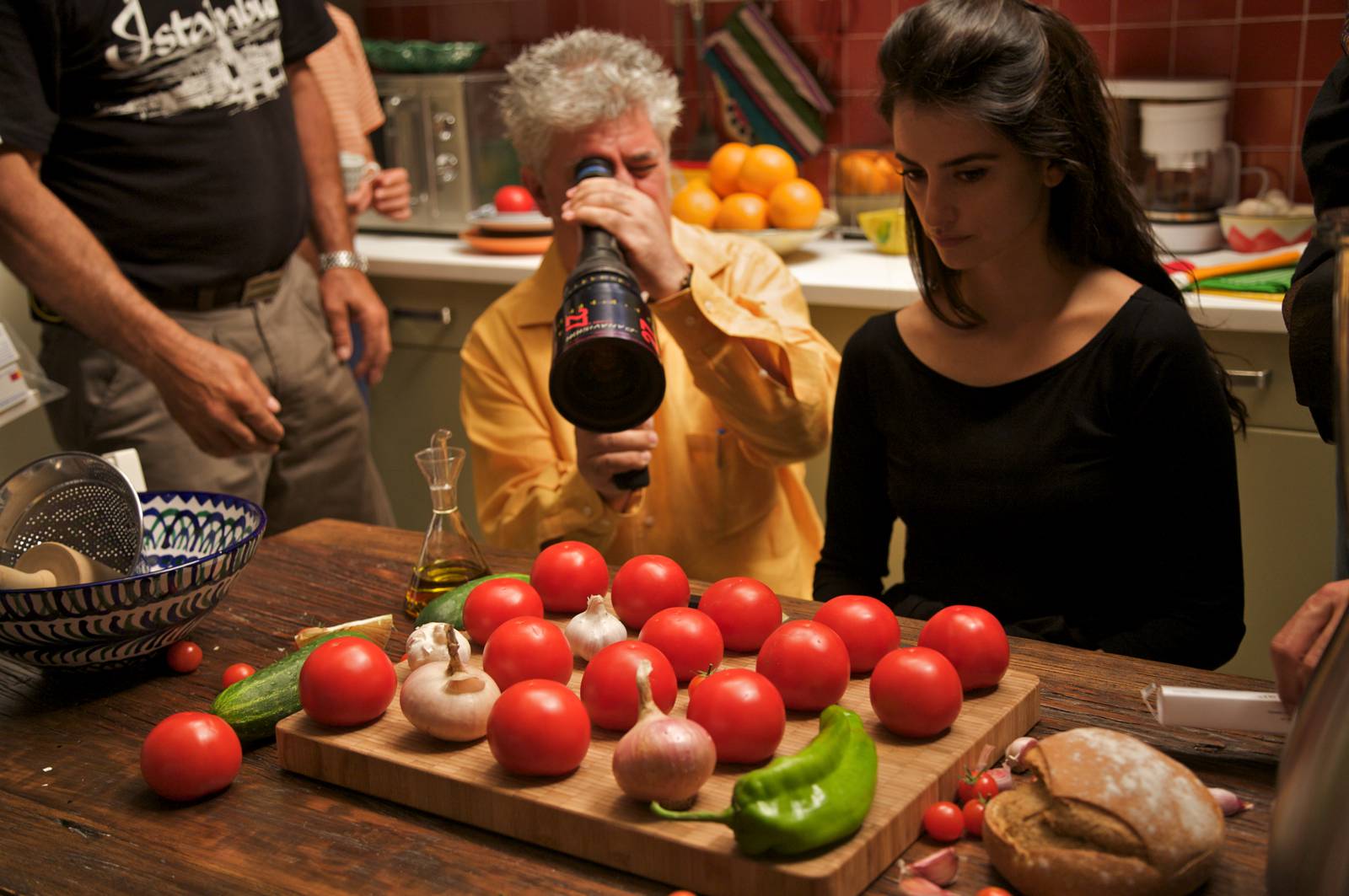 In the cinema of Pedro Almodóvar, character emotions are big, bold and unashamed. The outrageous happens in the midst of the mundane: a lesbian golden shower in the middle of a knitting group (Dark Habits, 1983).
Characters do not hold back: the sympathetic psychopath wills his obsession to fall for him with a sustained bout of S&M (Tie Me Up! Tie Me Down!, 1989). In his new film Julieta, even the most restrained, a woman who keeps the pain of her daughter's abandonment buried deep down, burns with a grief like fire.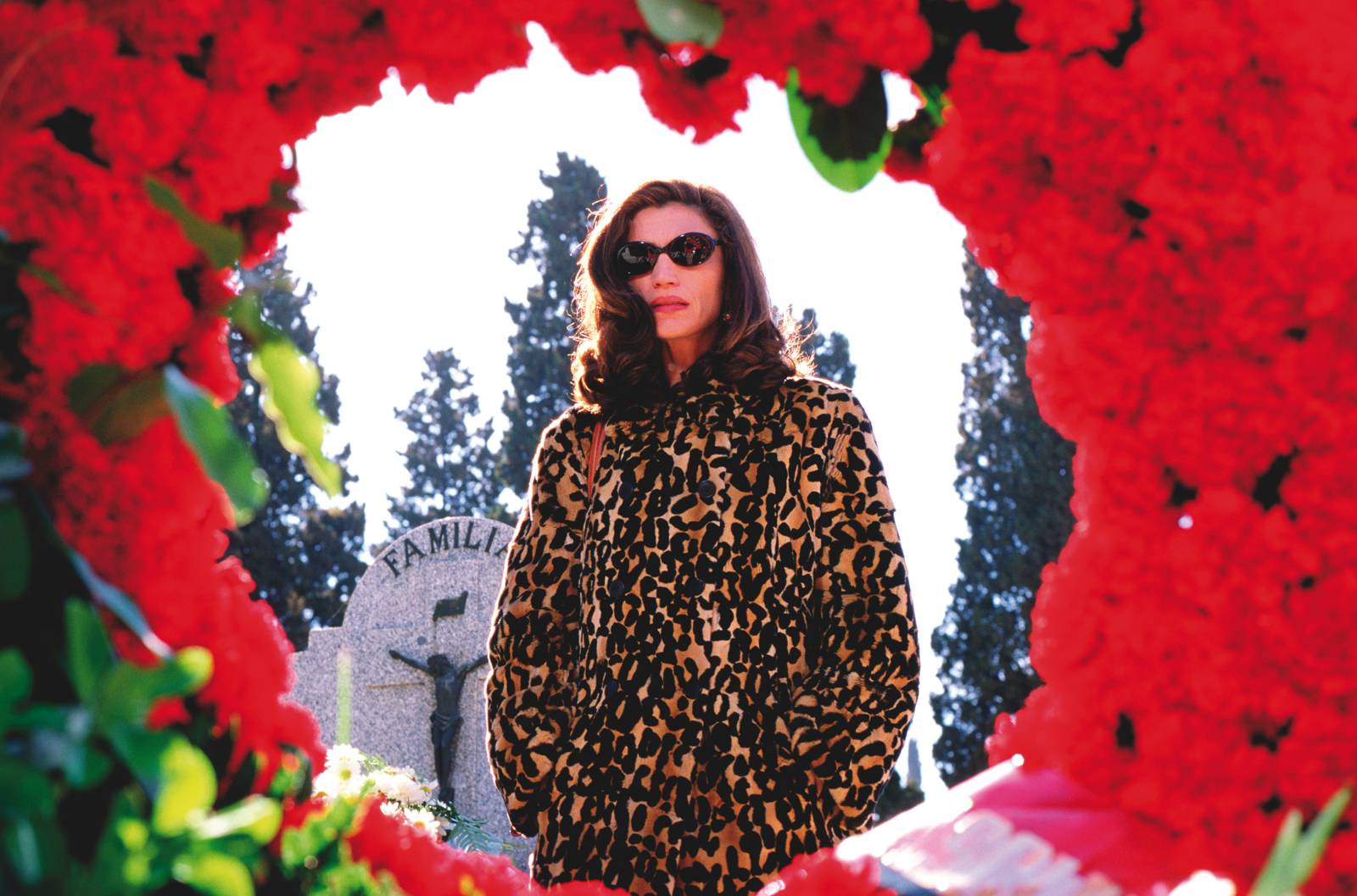 The Spanish auteur's concern is always with the characters, but the aesthetic he's mined over 20 films in four decades is crucial. Starting out in early 1980s Madrid, he became a figurehead of Movida, the counter cultural movement, which sprang up in the aftermath of 40 years of fascist rule in Spain.
Almodóvar's themes reflected the mood: hedonism, liberation and wild sexuality. His style was completely inseparable from the storylines, a two fingered salute to good taste, a carnival of colour marked by a thirst for life. If his characters were bold, so was his look.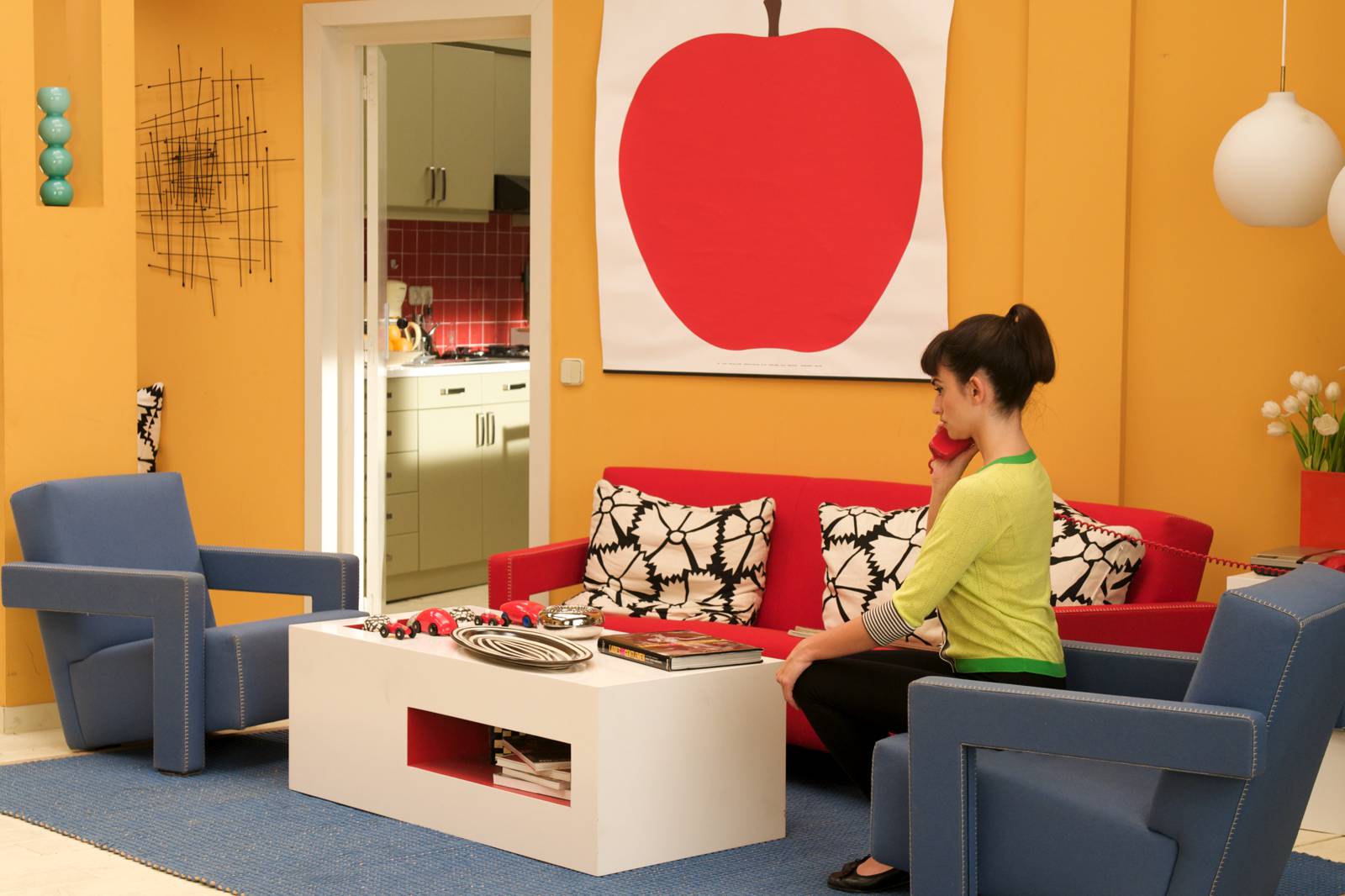 The latest, Julieta, is part of a new, late-career restraint that means some of the signature motifs of Almodrama (a term coined by Cuban writer Guillermo Cabrera), like screwball comedy and singalong performances, are missing. Similarly, the film's aesthetic is turned down a notch from the early Pop Art influenced work. Here we cast an eye over the director's epic career to find the looks that define his films.
The Almodóvar moodboard
Almodóvar's early influences were the bright colour schemes of the Caribbean, the elaborate oration of 17th Century barroquismo, the Memphis Group's Pop Art and postmodern Italian furniture and design. The style consistently informs Almodóvar's world.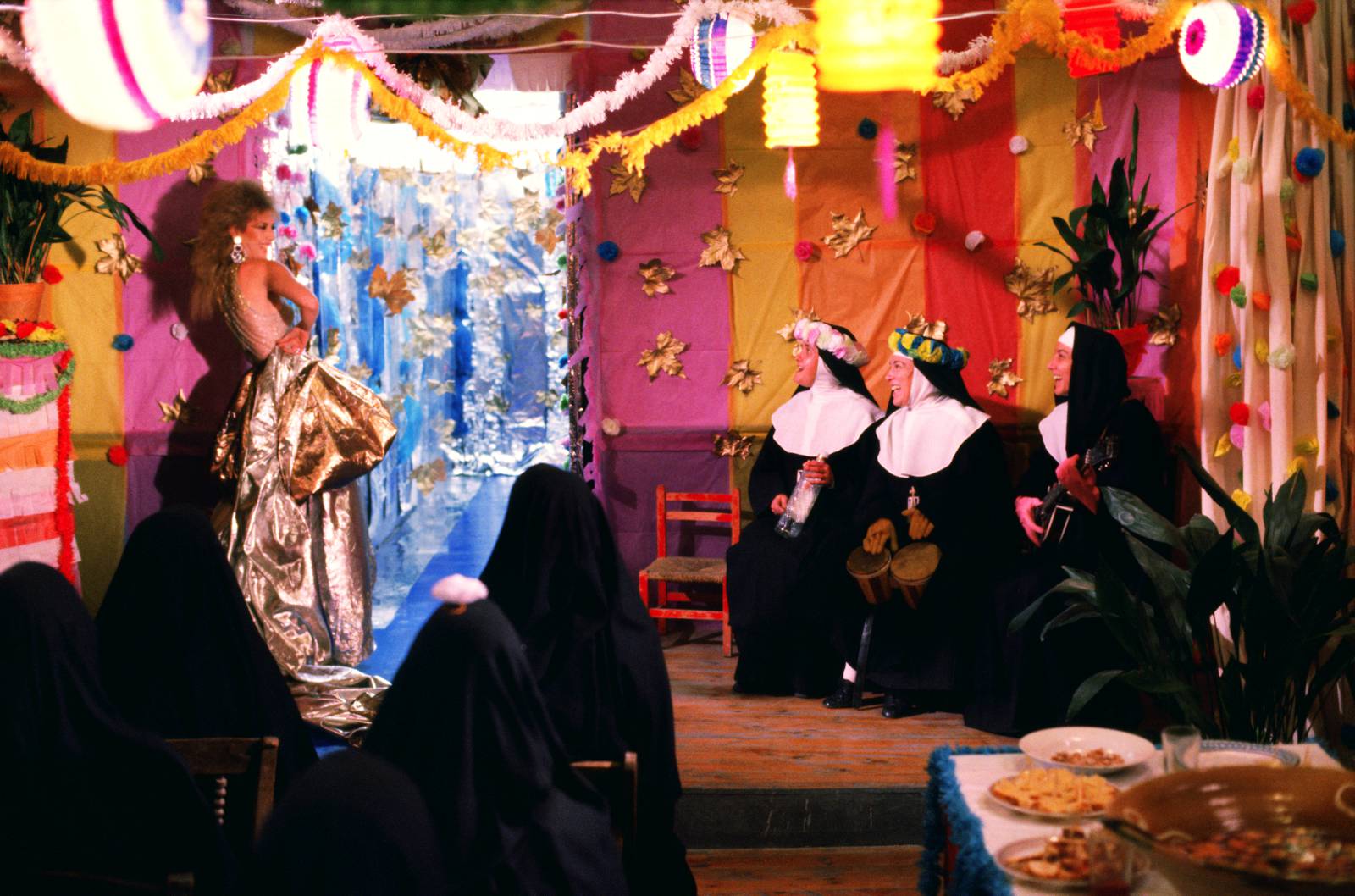 The world's a stage
Almodóvar has also consistently included theatrical spaces and performances in his films, often interrupting the narrative flow with a show. The stage in a theatre, on a film set or in a television studio is where Almodóvar's characters actually get real. In his first film Pepi, Luci, Bom… (1980), a "General Erections" scene reveals the sexual desire a character dares not express (in this case for fellatio).
As film studies professor Ernesto R. Acevedo-Munoz says: "For Almodóvar, the theatrical space is almost scared, a place where paradoxically 'real' emotions can be glimpsed and where characters often confront real feelings, despite the false expectations suggested by the stage."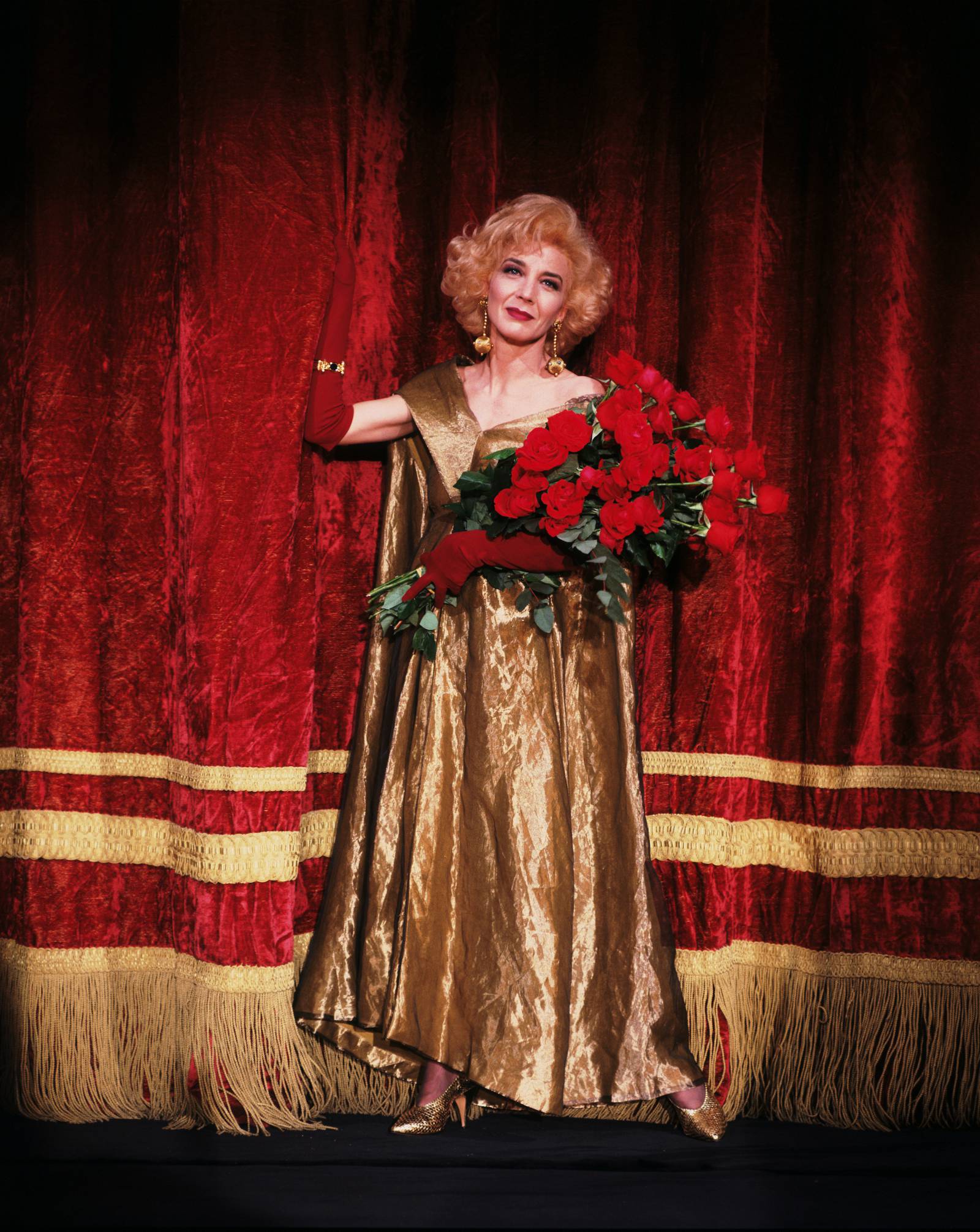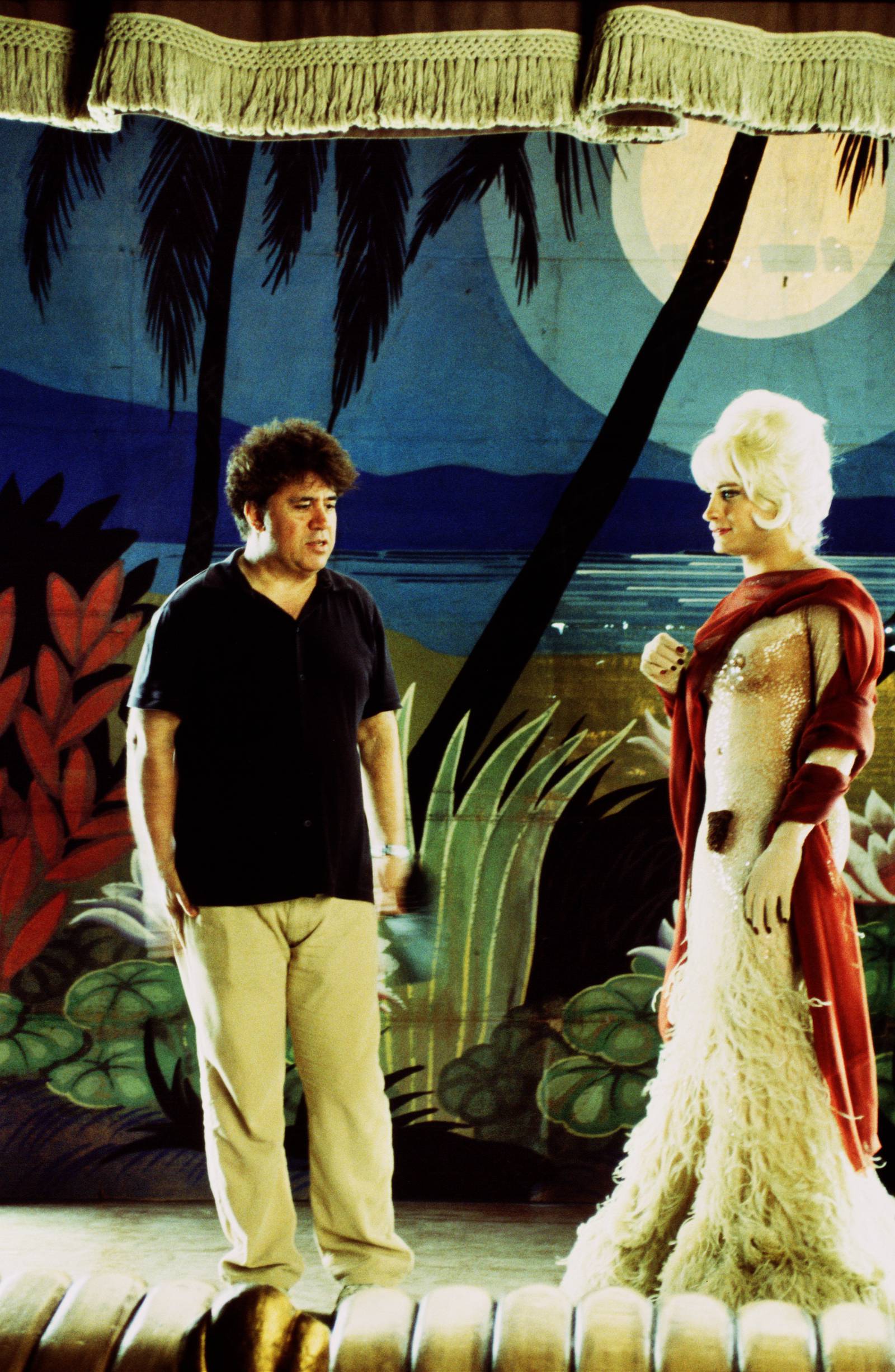 Mirror, mirror
Almodrama is a unique blend of screwball comedy, melodrama and intricate plotting. Revelation is important. The mirror allows characters to access true emotions. In Tie Me Up! Tie Me Down! (1989) the connection between kidnapper and hostage is established in front of a mirror.
In Julieta (2016), Almodóvar used two actresses to play the same title character 20 years apart to avoid ageing make-up. The scene in which the younger self transforms into older Julieta takes place in front of a hairdresser's mirror.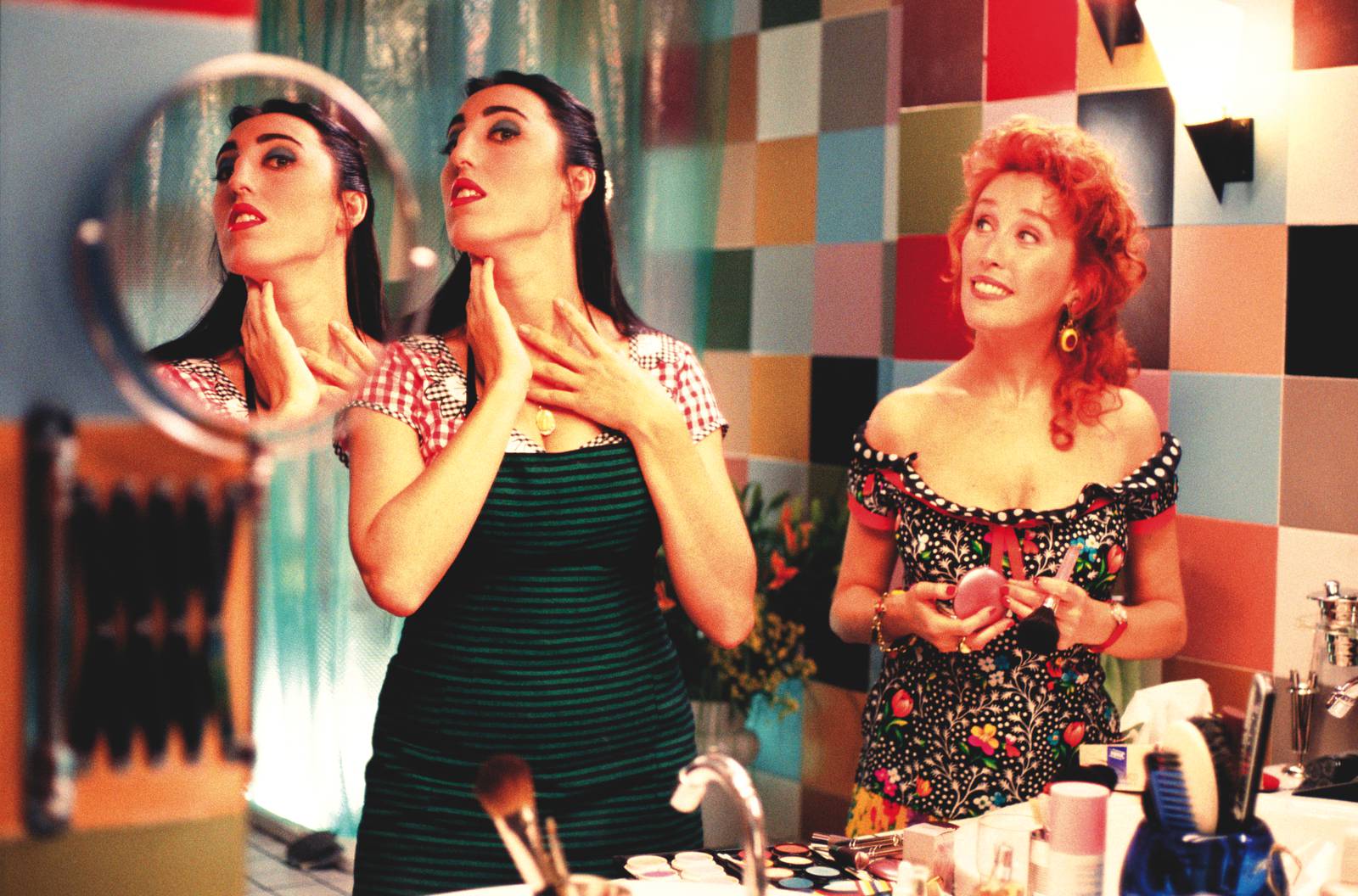 Take a seat
Almodóvar puts women at the heart of his dramas. Whether it's advice, gossip or truth-telling, it often happens on the sofa. Strident soft furnishings make his characters literally pop out of the scene.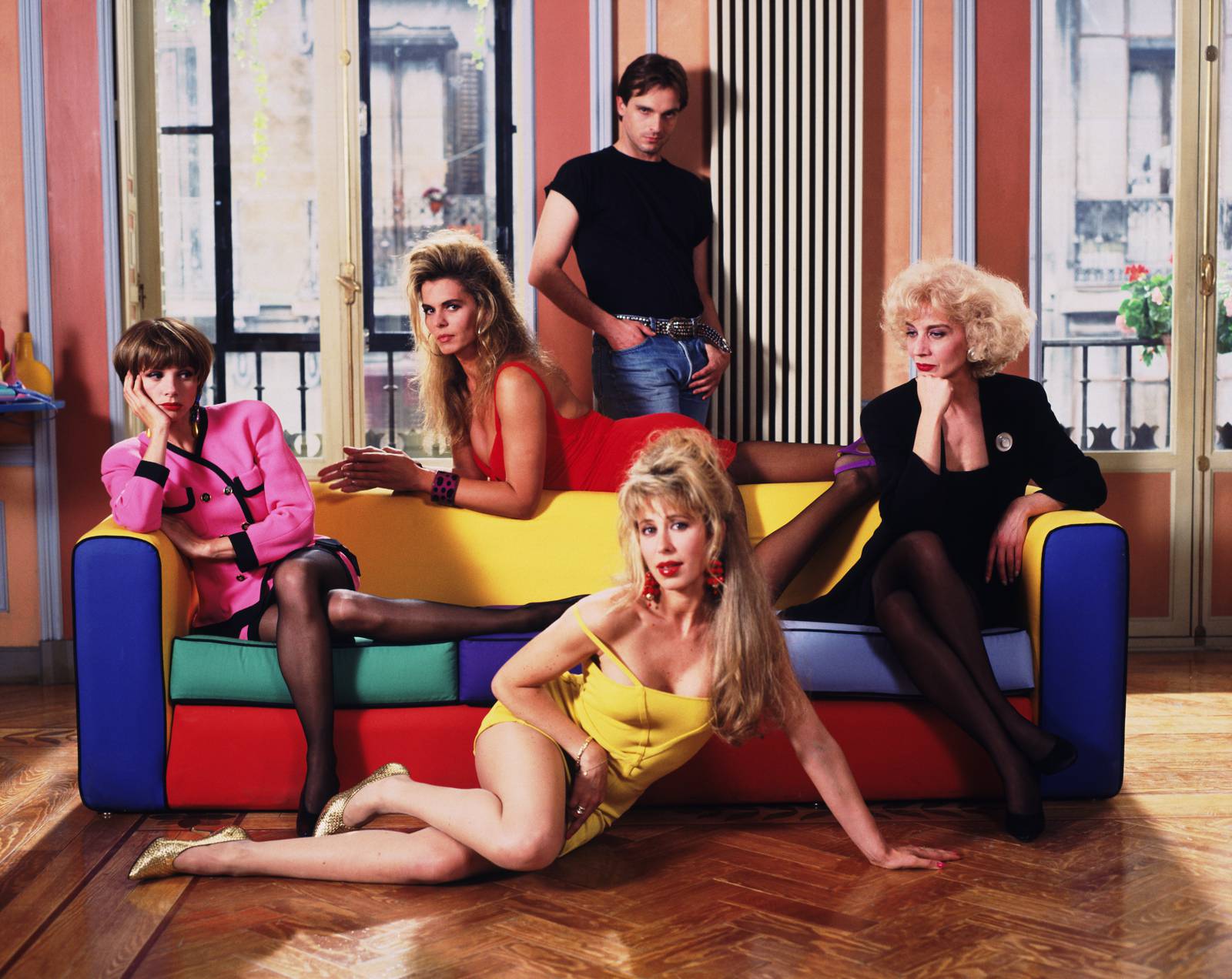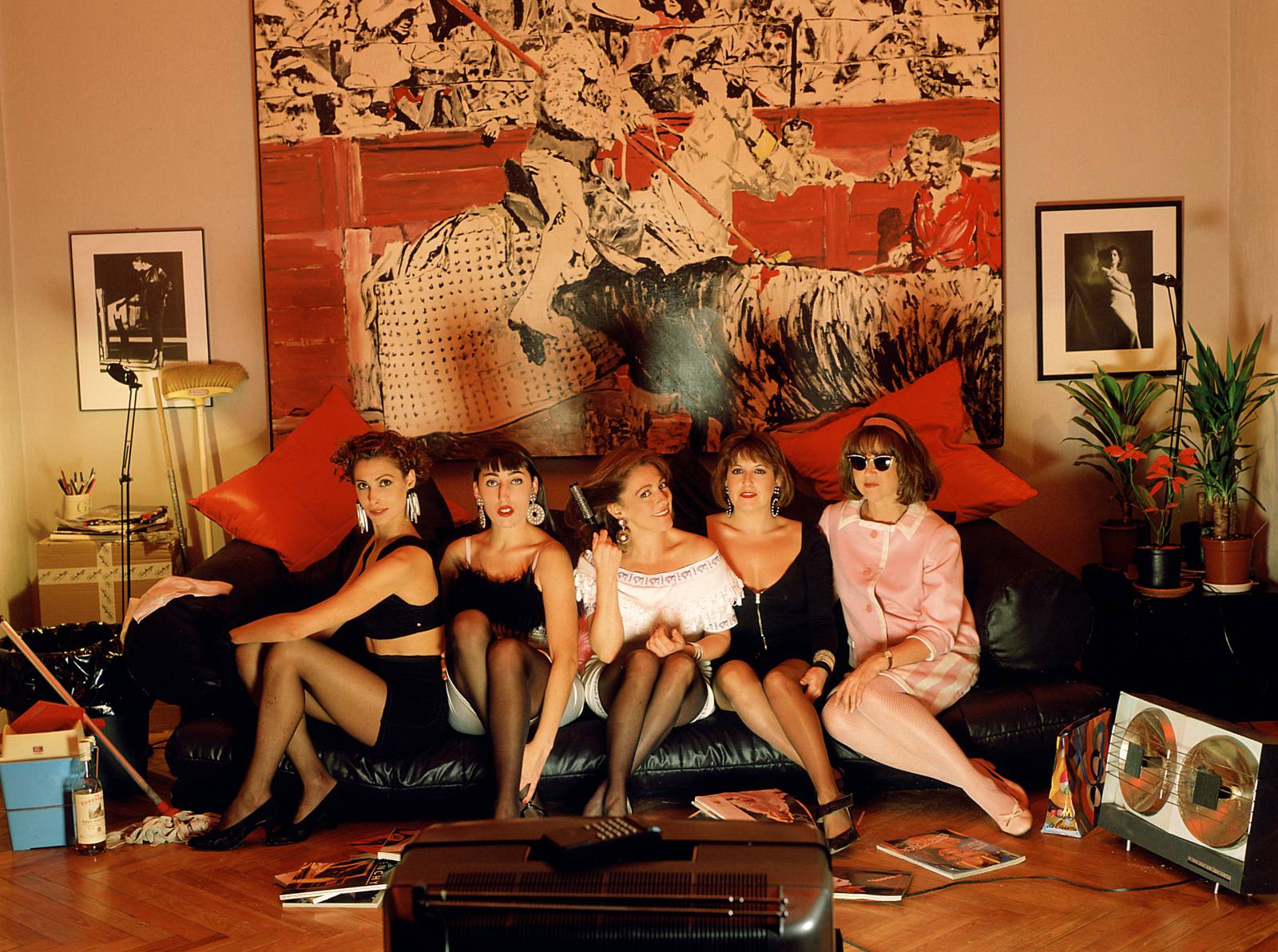 An explosion of colour
Almodóvar's favourite colour is red. His aesthetics are a stylish reckoning with Pop Art. Colour in an Almodóvar film establishes mood and emotion, or a dramatic change in both. His most recurrent combination is red and blue, used to most striking effect in All About My Mother (1999).
In an iconic scene, red is everywhere from Manuela's coat to the red billboard for A Streetcar Named Desire. Even the fictional actress's name, Huma Rojo suggests red. It's Almodóvar's go-to colour for passion and danger.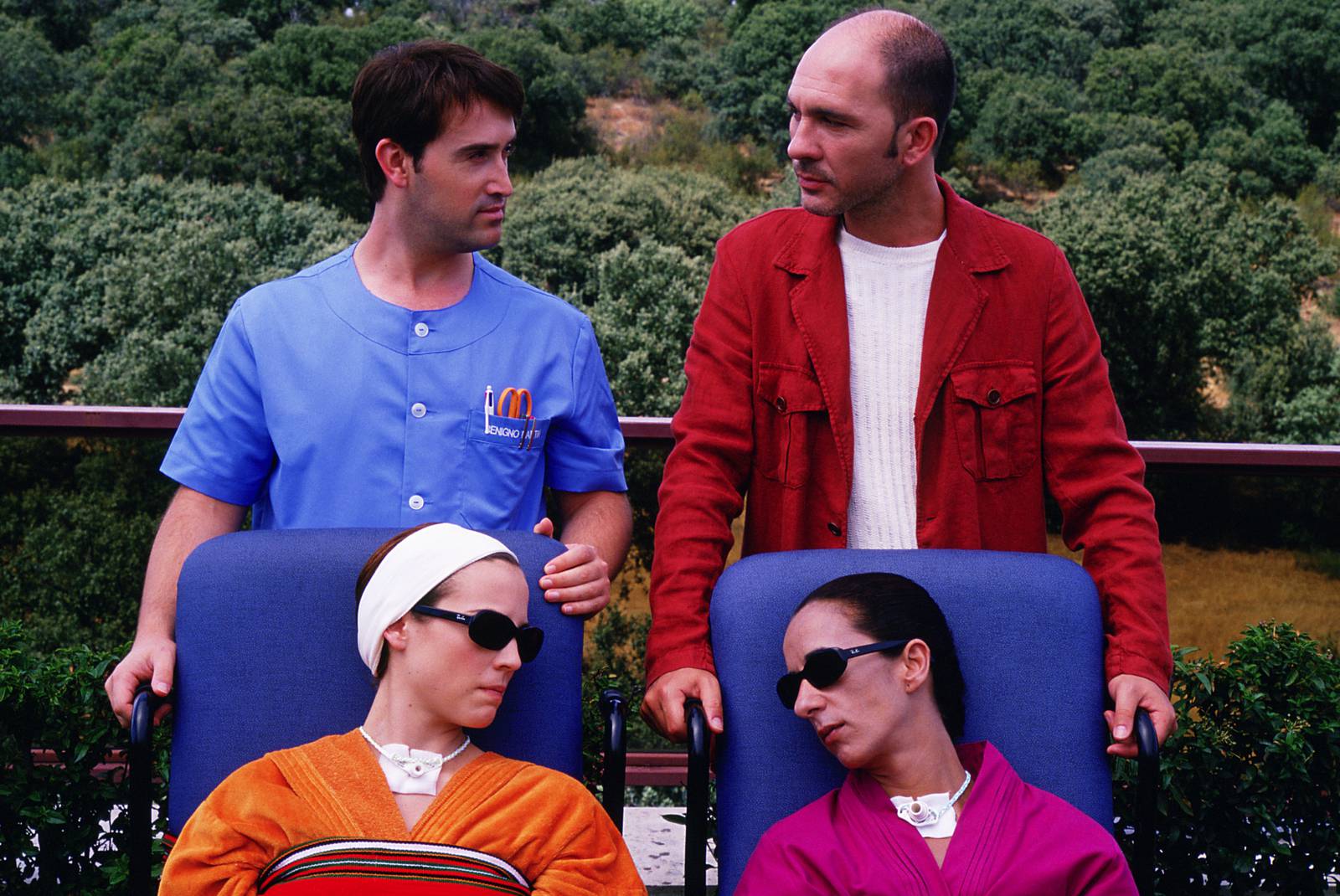 God is everywhere
In Catholic Spain, Almodóvar's characters reject religious dogma. But religion also offers a rich canopy of kitsch iconography. It's most obvious in his early work like Dark Habits (1983), a tale of nuns run amok in a riot of irreverent religious references.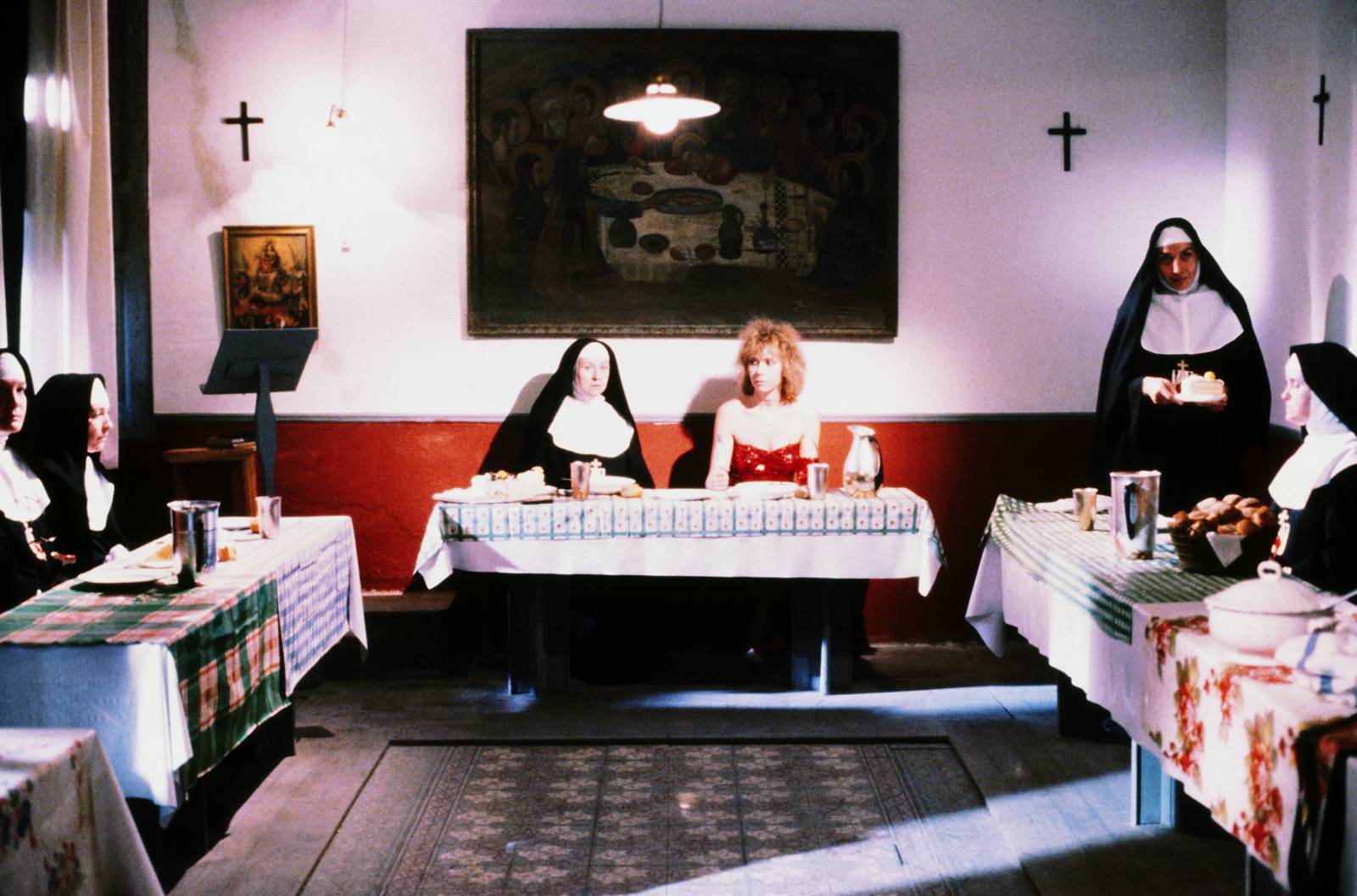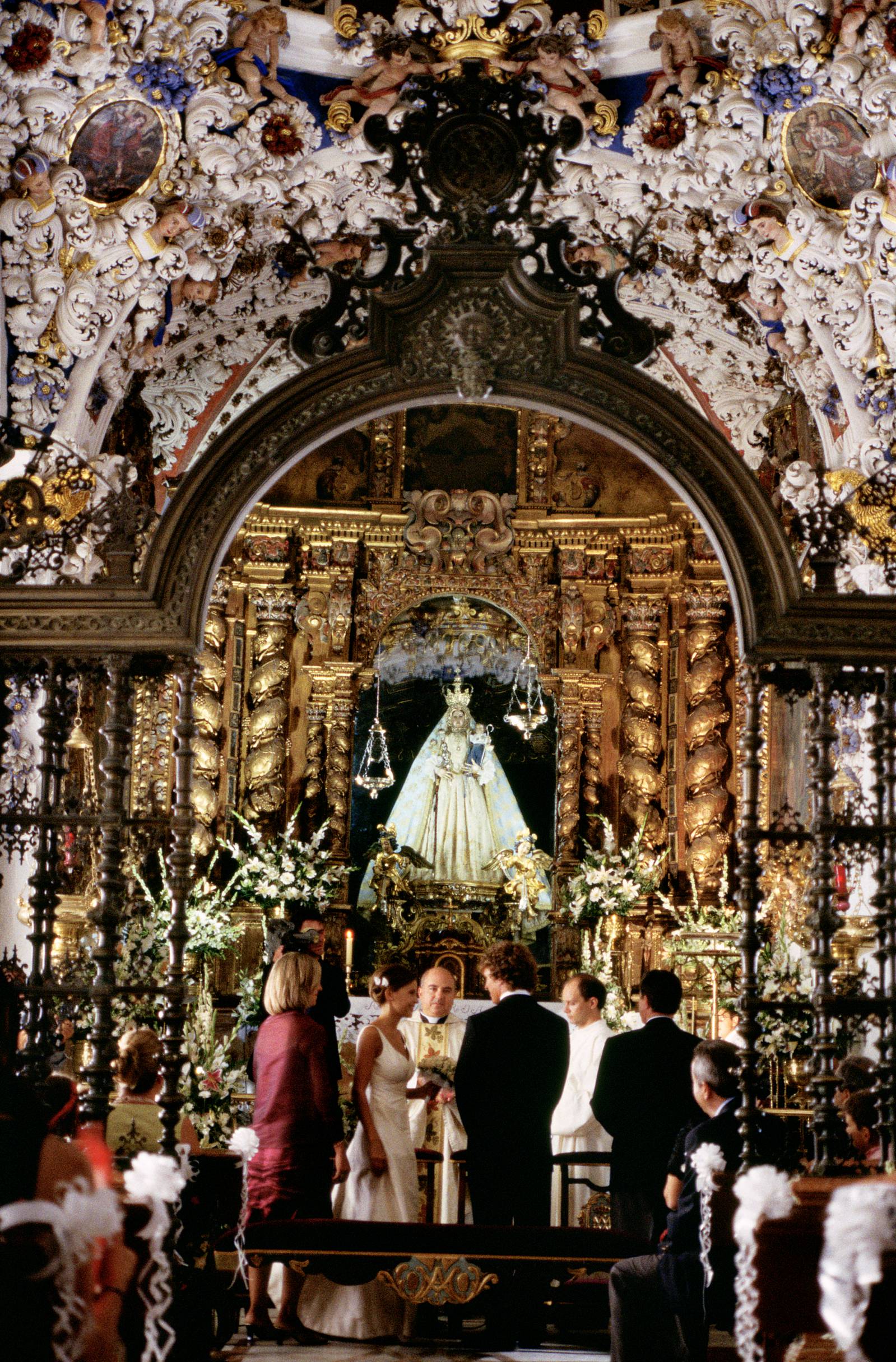 Media is everywhere too
Almodóvar's style is influenced by the kind of media consumed by Spanish housewives: telenovelas, magazine stories, infomercials. Media consistently intrudes on an Almodóvar narrative, in the form of commercials, a film-within-the-film, a movie poster on the wall.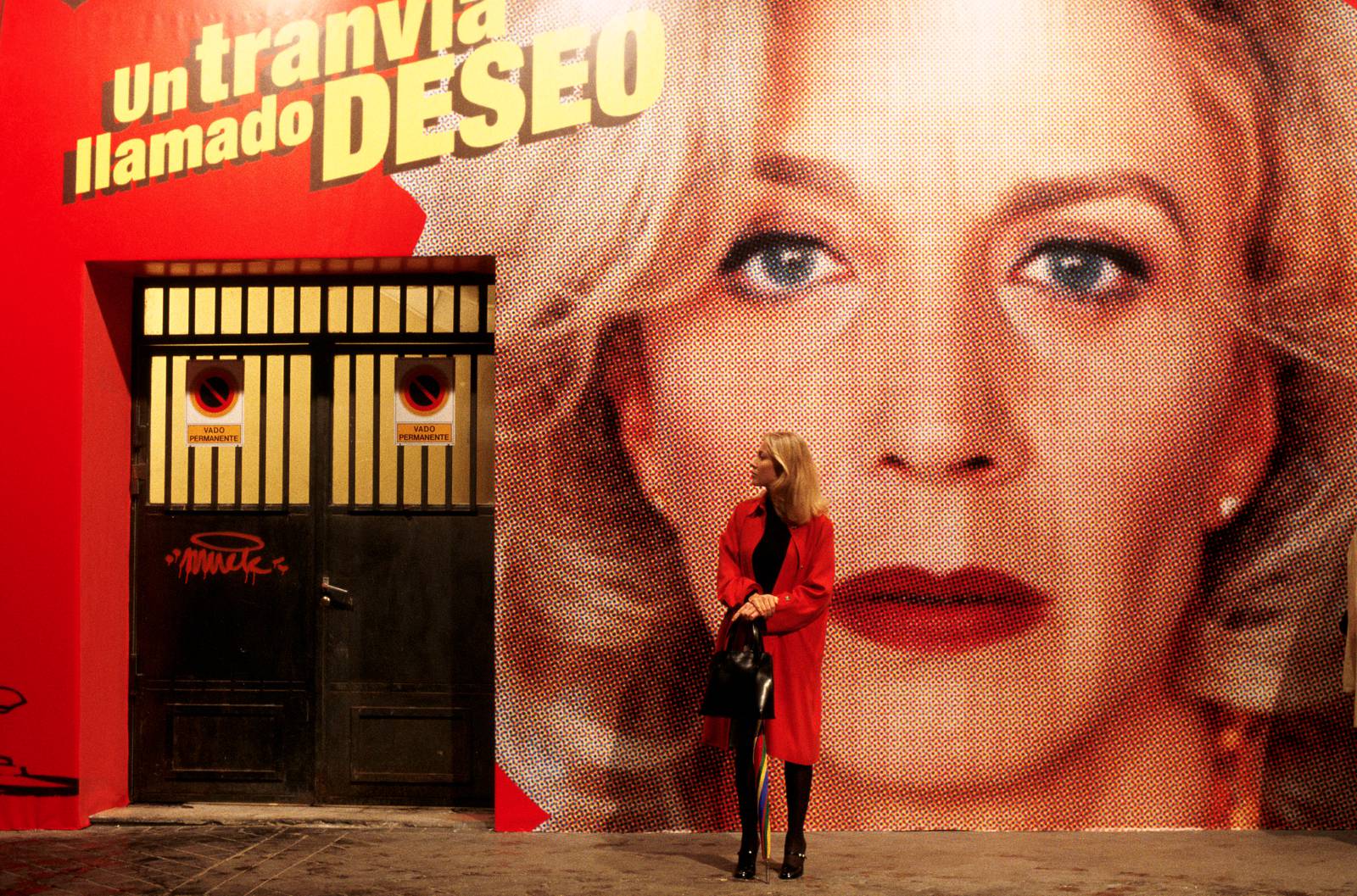 Hospital drama
Hospitals feature heavily in Almodóvar films. In Broken Embraces (2009), he visits five in total. In Talk to Her (2002), the art department repainted a whole wing of Clinica El Bosque transformed and filled with atrezzo (objects, furnishings) to better illuminate the subtexts of the story.
As the academic Ann Davies writes in her book on Almodóvar, hospitals are for him places of healing, transplants, refashioning of the body, renewal of life and homes of the sick. They are where sickness and health meet; where heart-to-hearts happen.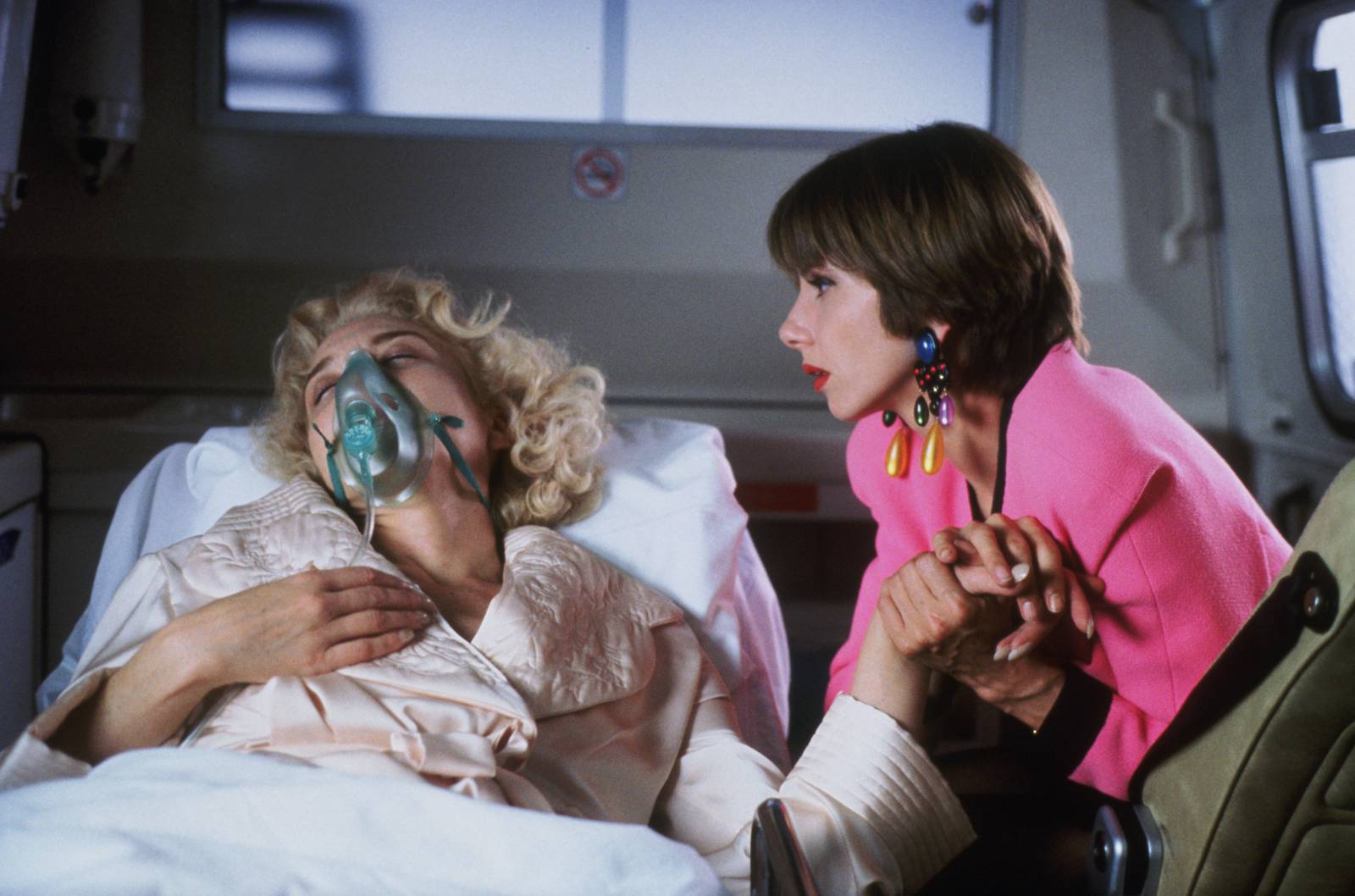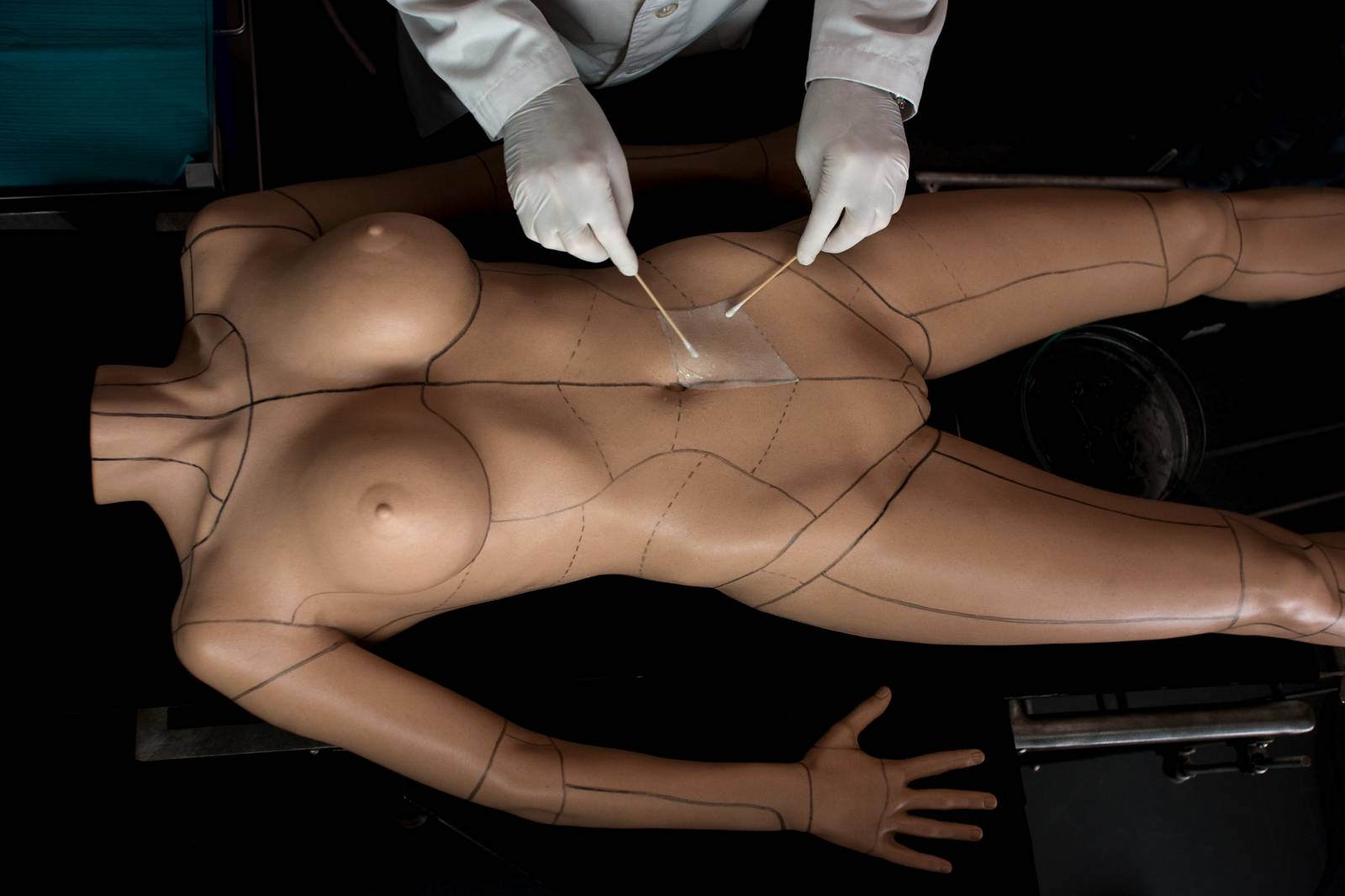 The importance of props
Almodóvar is exacting in set building, often ensuring one is built two months in advance of shooting so he can finesse. In an indication of how exacting he is, his frequent art director Antxón Gómez has said: "Pedro loves walking up and down the sets with his bag of bits of pieces, putting them here and there."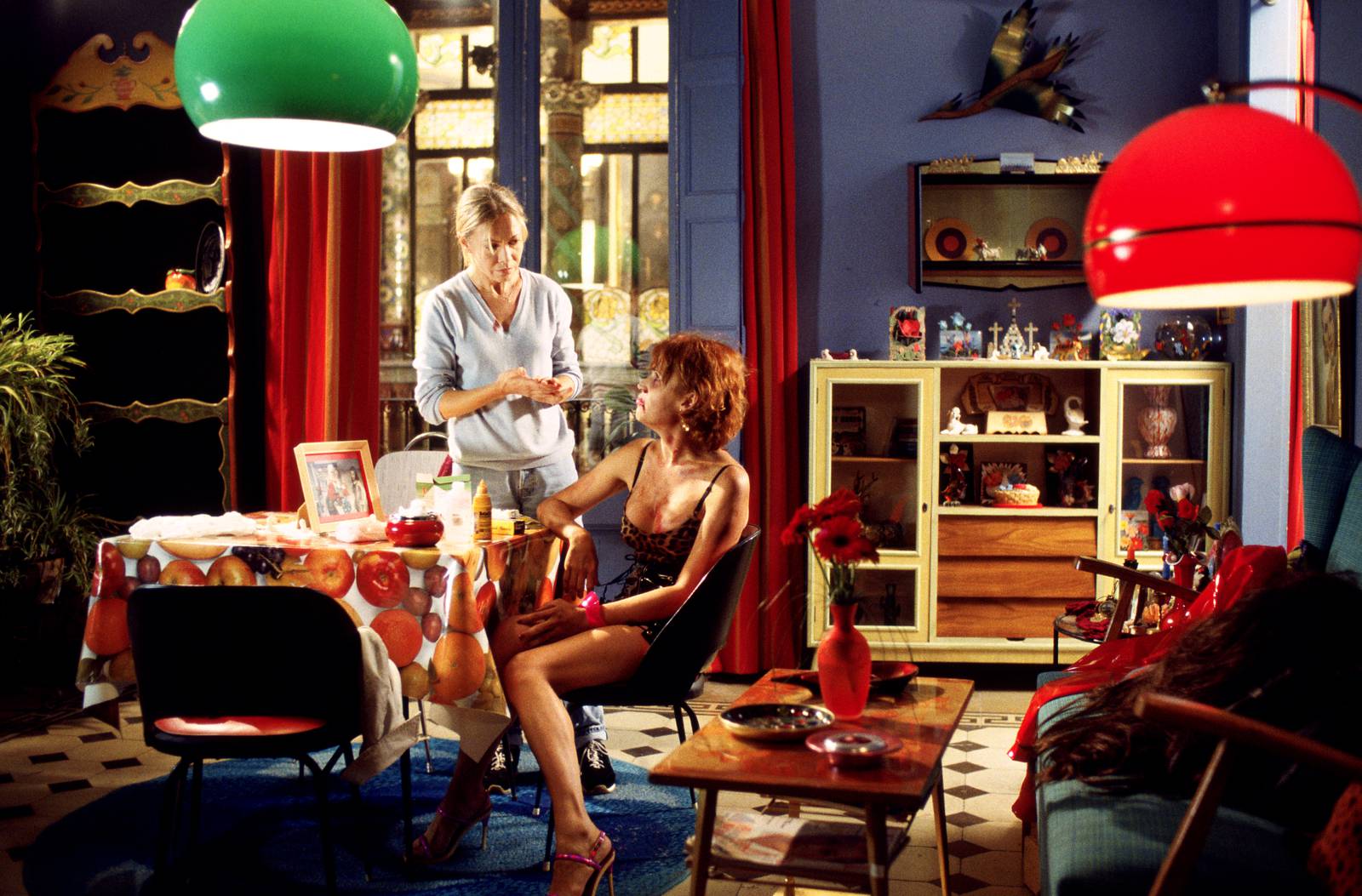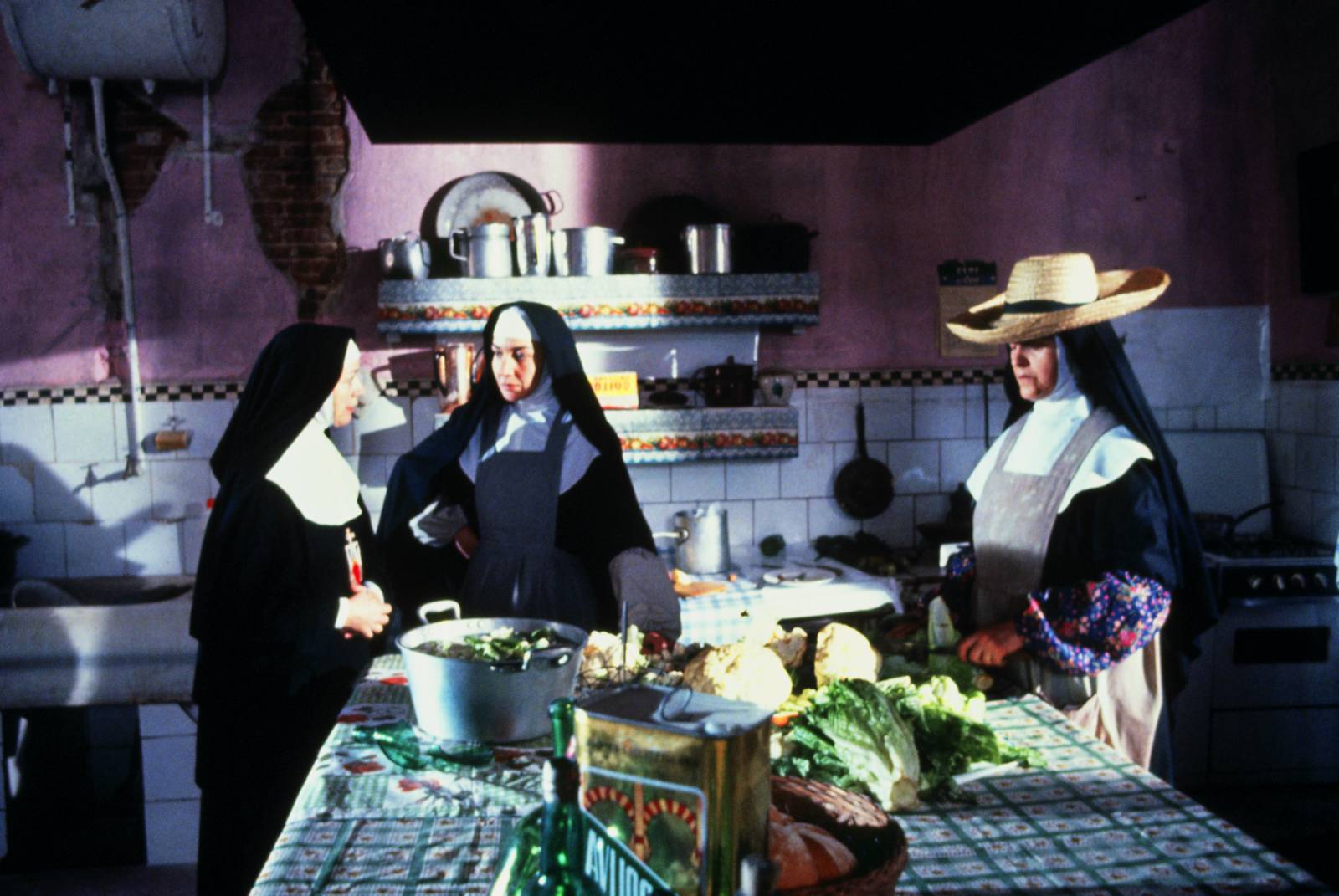 The Spanish auteur
Despite Oscar wins, international acclaim, and many offers, Almodóvar never ventured to Hollywood. Julieta was planned as his English language debut but he changed the setting to Madrid, reluctant to concede control.
His aesthetic is deeply infused with his nationality. In a 2006 interview he said of his aesthetic: "It is something very Spanish but it is hardly used in Spain. It corresponds both to my personality and the baroque behaviour of my fictional characters. Explosions of colour fit in very well with high drama."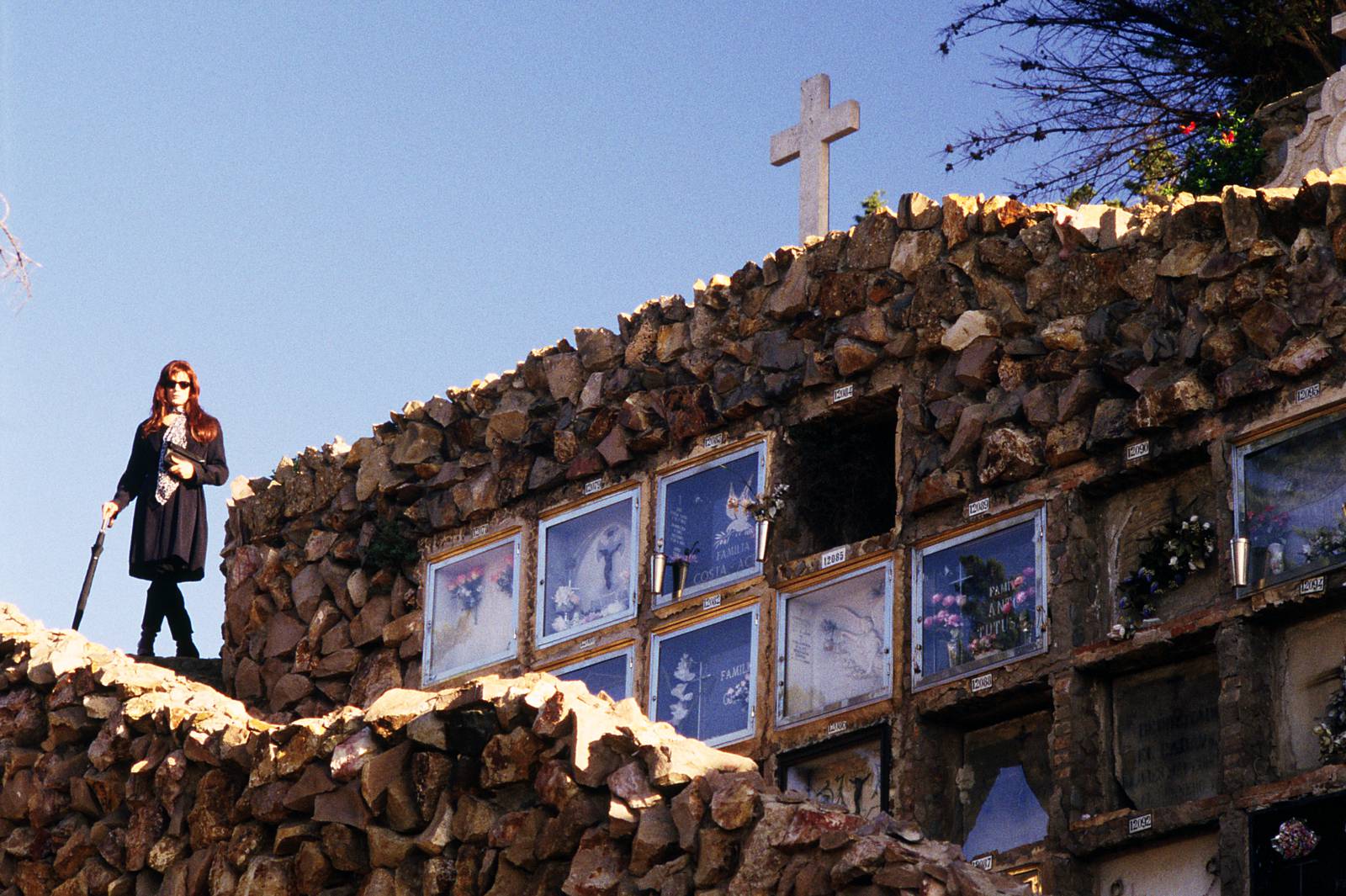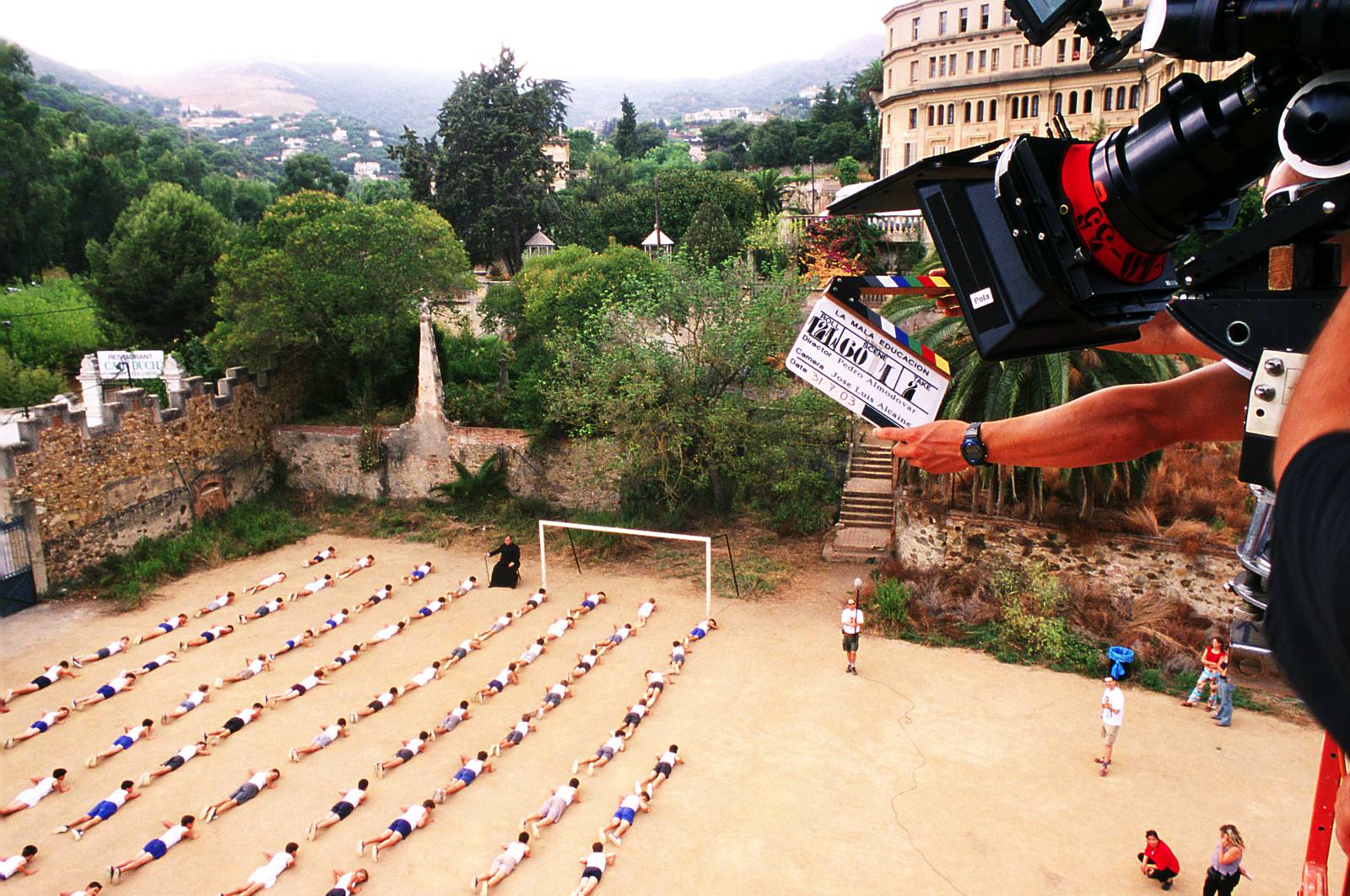 Julieta is in UK cinemas nationwide. An Almodóvar retrospective at the BFI, London runs now through September bfi.org.uk