John McGuinness, Motorcycling Legend | I Never Leave Without… My Voodoo Doll
The Isle of Man TT icon tells us about the things he holds dear when he's on the open road
We all have them: Those few items that, whatever the circumstances, however short the trip or however small your suitcase, you'd never dream of leaving behind. This series takes a snoop inside the suitcases of some of our favourite globetrotters – photographers, adventurers, chefs, models, directors and all-round interesting people – and asks what they take with them everywhere, and why.
John McGuinness is a legend in the world of motorbike road racing, and particularly of the sport's toughest and most dangerous challenge – The Isle of Man TT. In a race that has claimed the lives of 252 riders, where the margin of error is both so slight and so serious, McGuinness has dominated.
He's won no fewer than 23 times on the Snaefell Mountain Course – three short of the all-time record – and shows no signs of letting up. As the 99th edition of the event wraps up this weekend, we hit him up to talk about life on the road, how his career has carried him across continents, and the things he can never leave behind…
"Every race I stick a penny down my leathers – sometimes it ends up in my pants, sometimes up my arse crack, sometimes in my boots. But it's won a few TTs, has that penny"
I love travelling, I like different places I love looking out of the airplane window at 35,000ft and thinking I'm over Russia or Kazakhstan or bloody Tibet or something. Luckily I've been able to go to a lot of places while I'm racing; I've raced in South Africa, I've raced all over really, I've raced in America, raced in Asia, Australia, Japan. I think it's quite an amazing thing and some people never get the chance to do that so I feel pretty privileged to be able to do it as well.
I'd never leave home without my phone now… which is really sad, isn't it? The screen is cracked to death, and the camera's buggered on the front so every time I have to take a picture I have to do it selfie-style, so I always look like a prick trying to take a picture. I don't really play all the fancy games on it, I just play cards, play solitaire. When we were younger, you'd have to say to meet at 2PM with someone and you couldn't be late, but now you've got a mobile you can just call them, can't you? You can bullshit and just say that there's traffic or a lightning strike or something.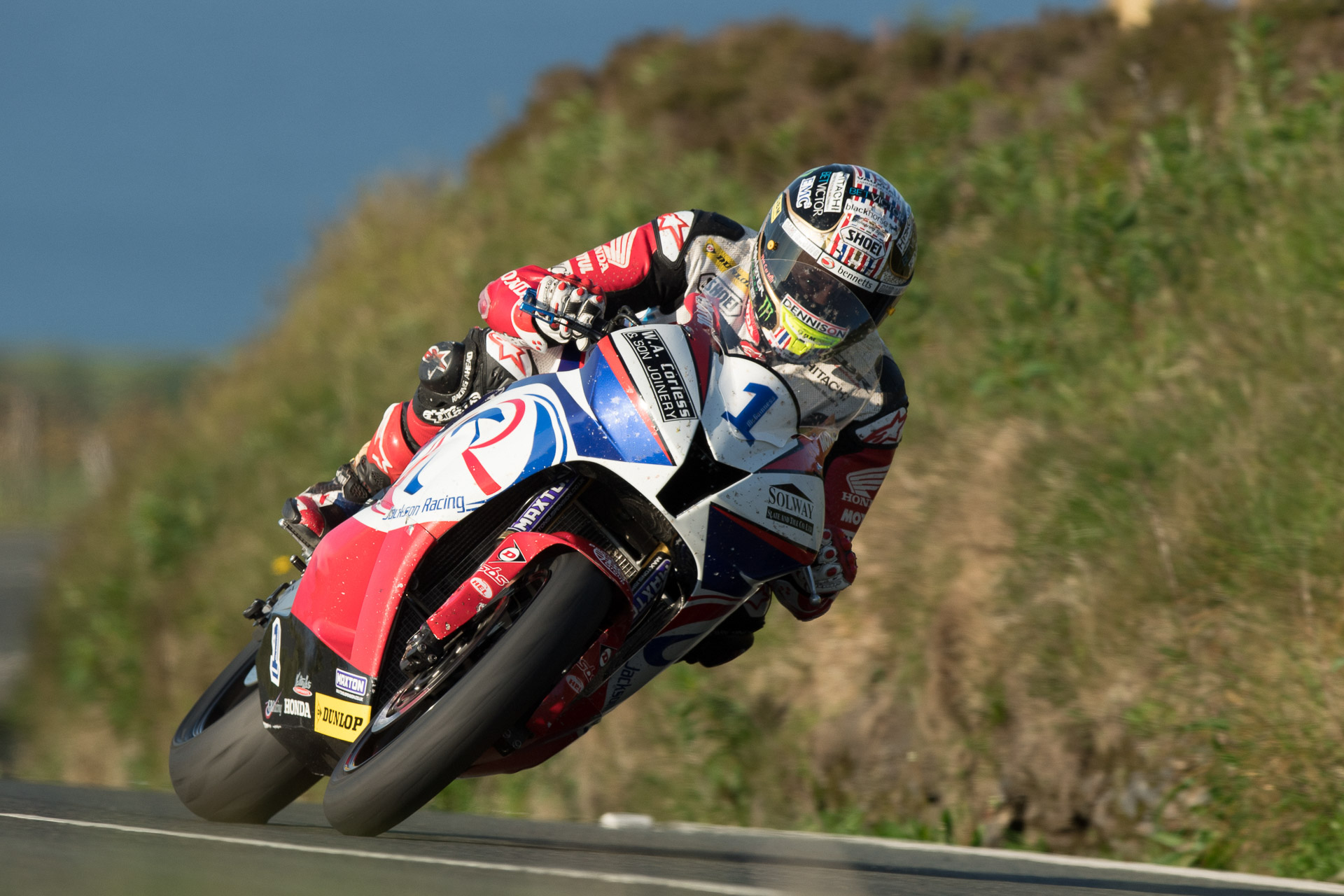 On a Wednesday I always get a copy of Motorcycle News. It never gets me out of any scrapes but it keeps me occupied for a half-hour when I'm reading it here and there while I'm travelling. When I go away with my wife she loads the bag up, filled up with everything we could need: asthma sprays in case I have an asthma attack – I suffer from a little bit of asthma – and all that. But when I go away on my own I don't take anything. I just need maybe a toothbrush and my copy of Motorcycle News.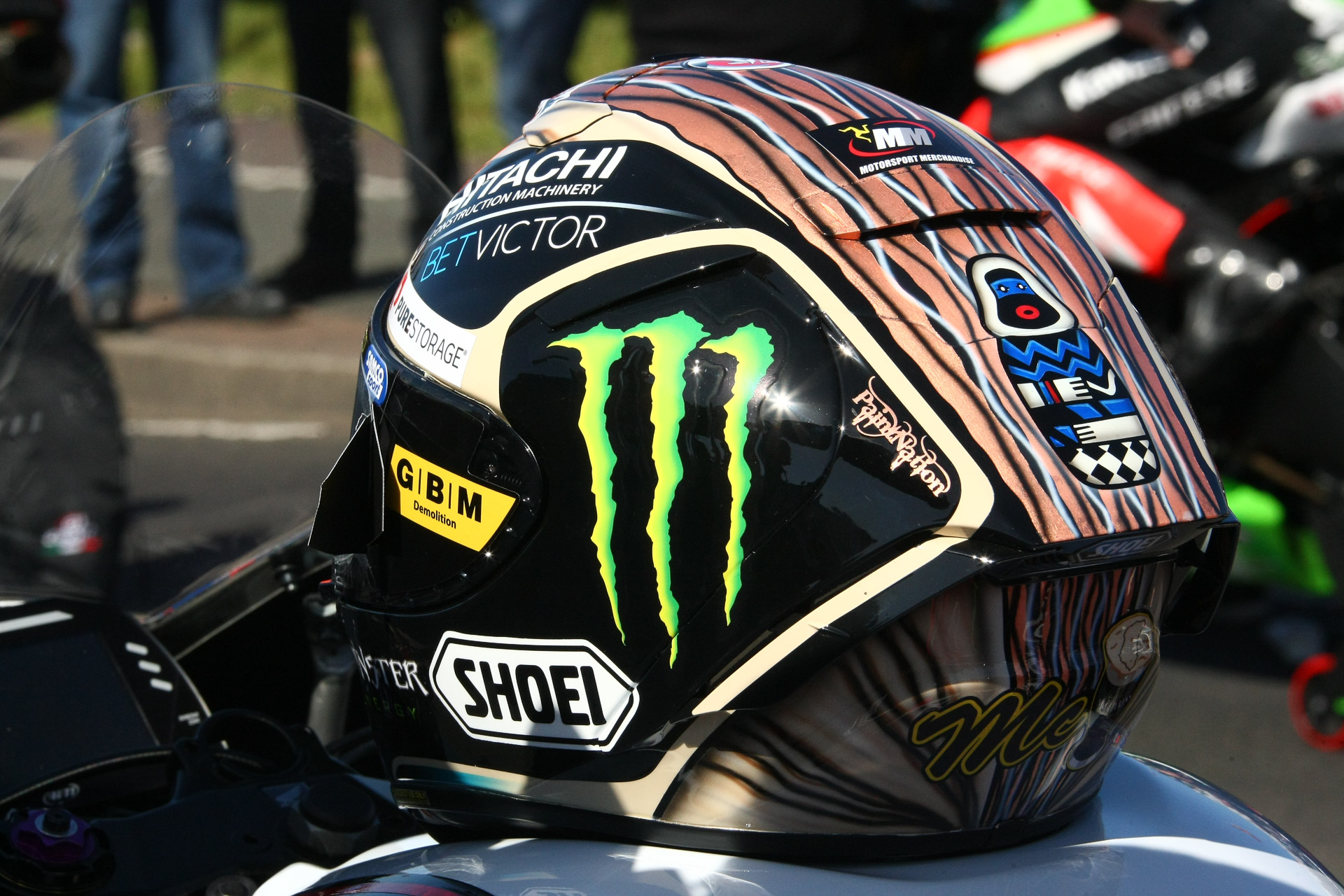 I wouldn't do any of my racing without my voodoo doll. When I went to Racing Daytona in America in 1999, I crashed in practice and I had got my first ever painted helmet written off in the crash. I was sharing a garage with a bloke called Jack Silverman, and he had a load of museums in America, and a hundred helmets in his garage painted for the different artefacts in his museums. He gave me a new helmet, size small, which had an aztec rug design and the doll on the back. I said 'What's with the doll, Jack?' and he says 'Ah well, it wards off evil spirits…' and I won Daytona that year! I carried on using it through the British Championships and I won the British Championships. Then I won my first TT with it in 1999. Since that early success in 1999, whatever helmet I've had or whatever direction helmets have gone in, I've always had a voodoo doll on the back.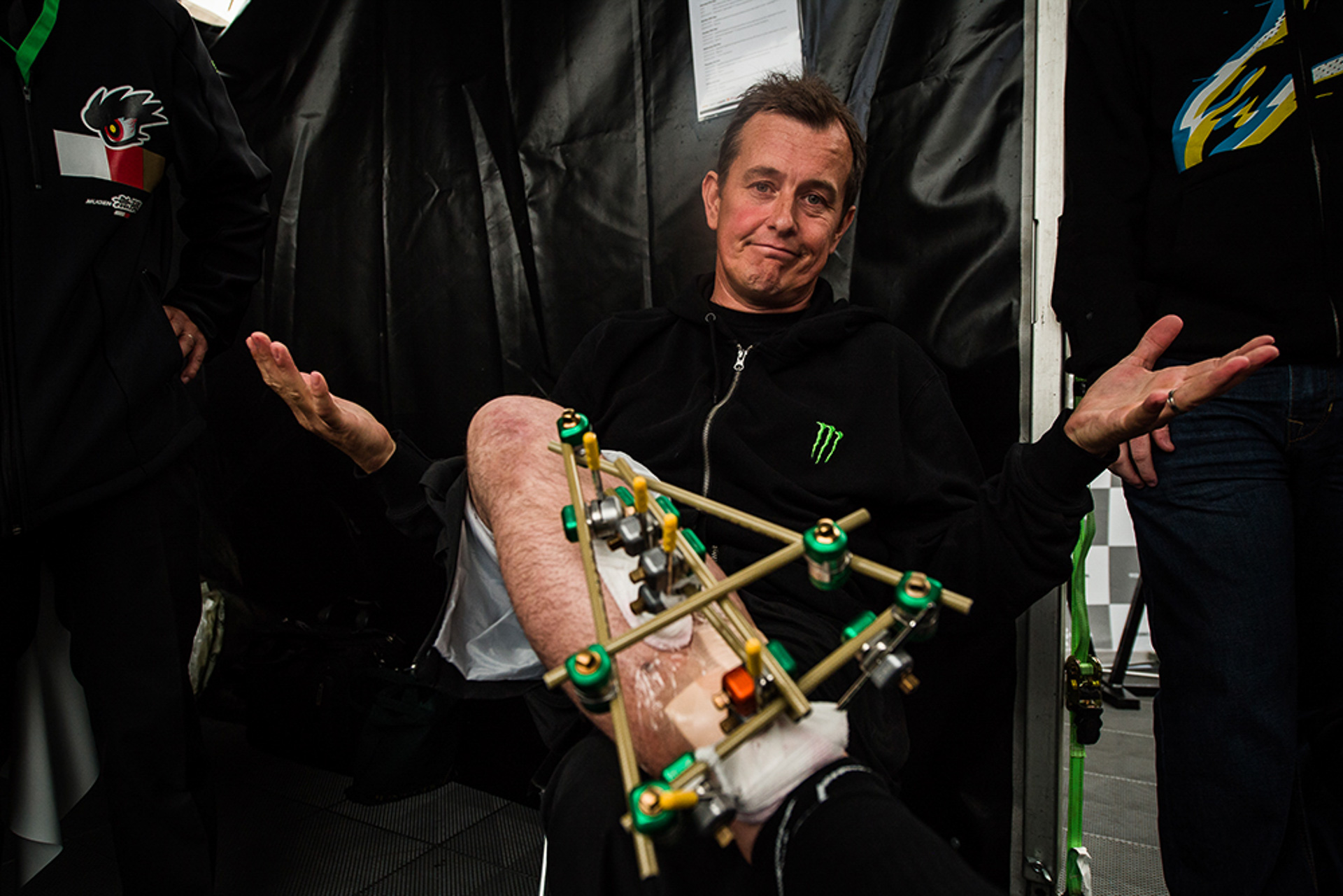 My son Ewan, when he was 4, found a penny on the floor before one of my races. We thought, well, must be a penny for luck – pick a penny up and all day long you'll have good luck, and all that. Ewan gave it to me, and I raced with it down my leathers, and I won! Every race since then I've always had the penny down my leathers, so it's won a few TTs has that penny. It's interesting, because you drop it down your top and it sometimes ends up in your pants, sometimes up your arse crack, sometimes in your boots! You end up with a bronze Queen's head stuck on your leg, it gets so sweaty in there.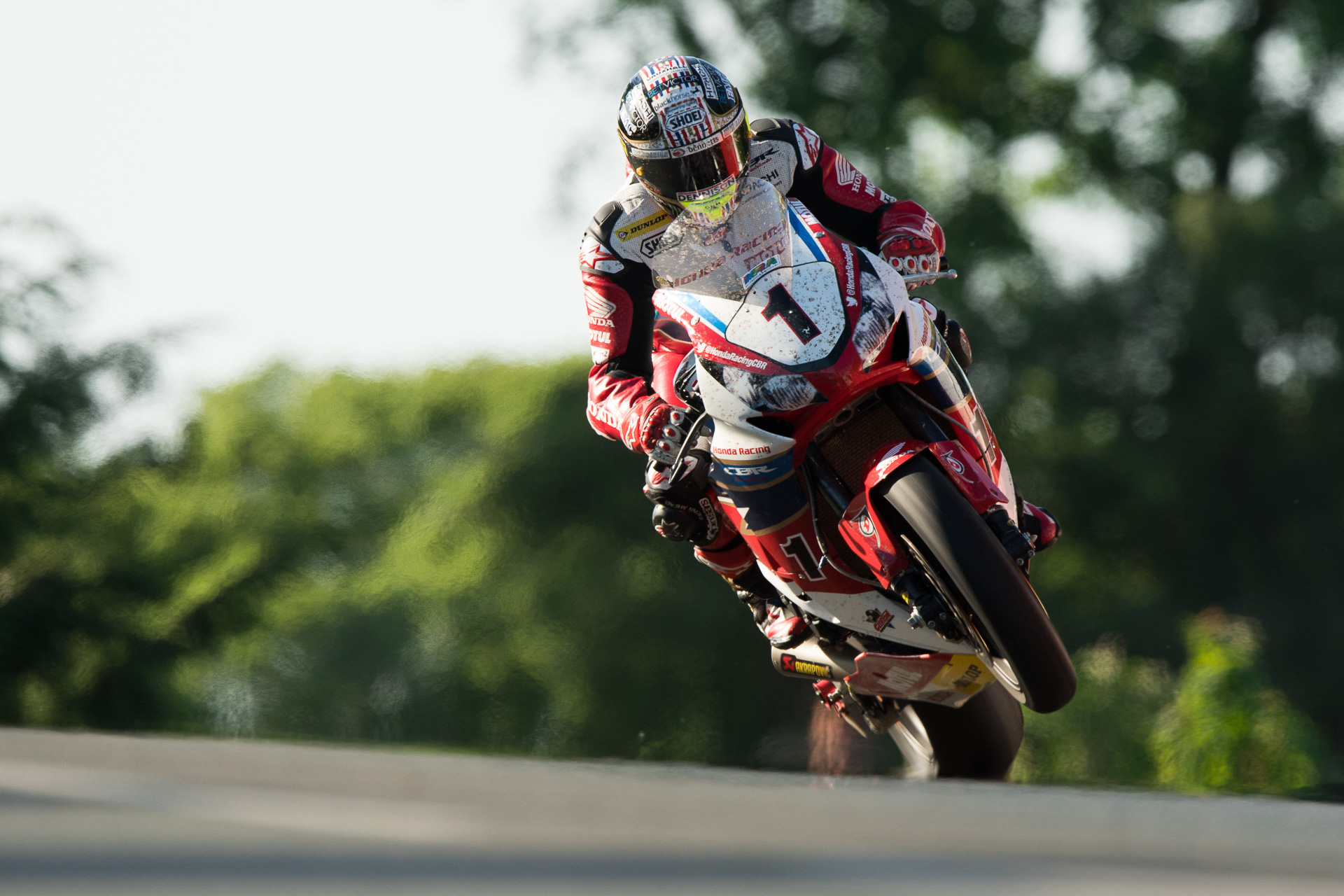 As well as the penny, I always have my daddy socks on when I race. The kids bought me some. They always buy me daddy socks. When you get a bit older, you always get socks and shit for Christmas – you never really get anything interesting, do you? But I wouldn't race anywhere without daddy socks on – any world endurance, any British Championships, any Maco Grand Prix, anything. Even just on that lap I did before the Norton where I hadn't ridden in 13 months, my wife noticed that I didn't have the socks on and made sure I didn't forget.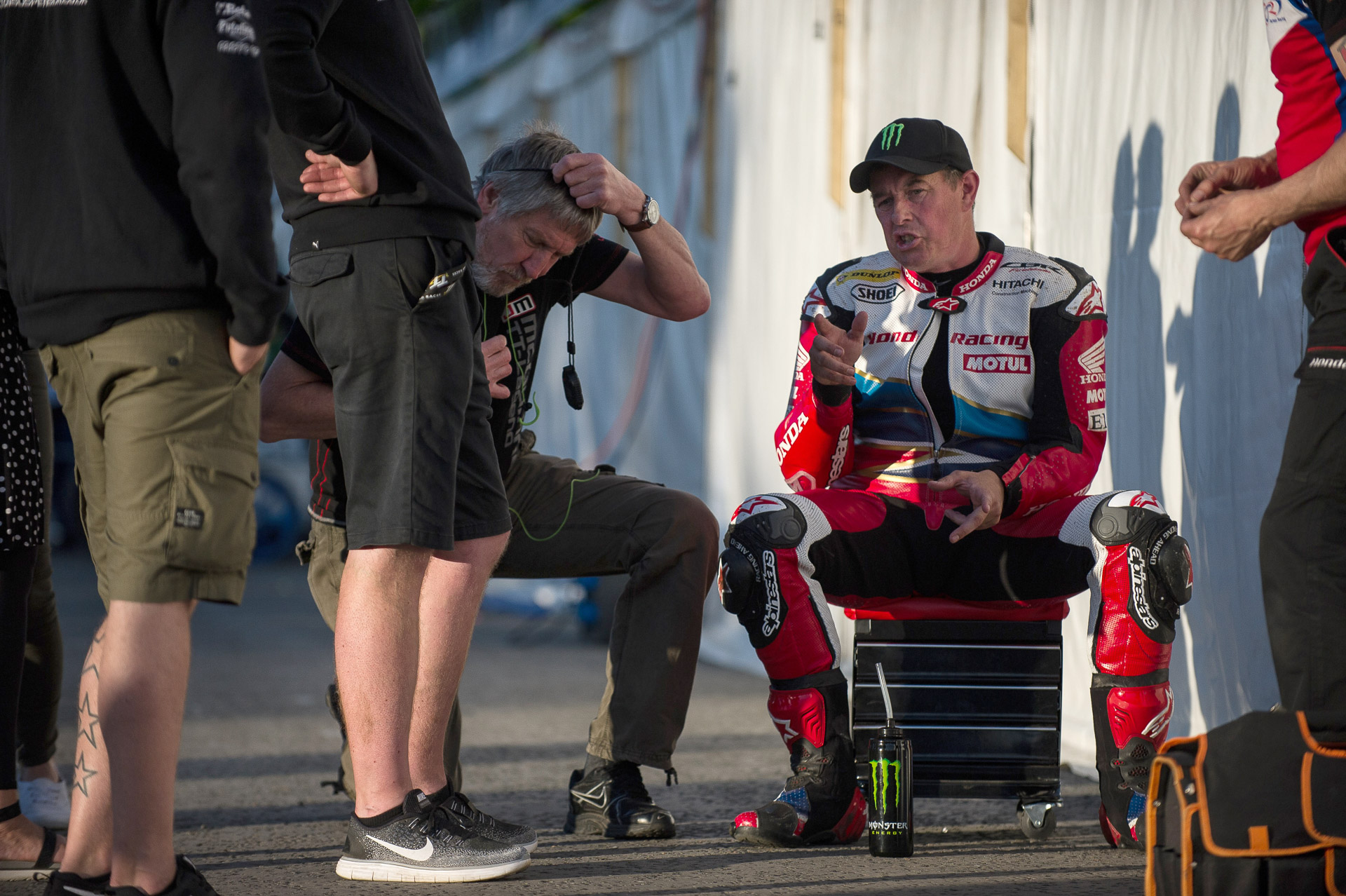 Sometimes it's not possible to take my family on trips, but I wish I could. I'd like to bundle them up and take them with me everywhere. Sometimes you get to see things that you want them to see as well but it's not possible. I'd like to take my motocross bike everywhere as well but I'm not gonna be able to do that.

If you want to know what John is up to, catch him on Twitter .
Tagged: