Best Buildings in Barcelona | Departures
A guide to Barcelona's must-see architectural highlights
This month's 'Departures' provides you with information on 'better' things to do in Barcelona – it's our guide to everything and everywhere the discerning traveller needs to know. From the best bars in Barcelona and the best food in Barcelona, to the best Barcelona hotels, and the city's most impressive buildings and streets.
Barcelona has spent centuries growing outwards, each time under the influence of different architectural styles. As such, there is no fixed Barcelona 'look'. The winding, knotted alleys in the Gothic Quarter don't resemble the sensible grids you'll find north of Gran Via, for example, and you won't find Gràcia's steep inclines and outdoor escalators among the oxidised iron of Poblenou.
The district of Eixample is a concrete jungle, not in the sense that it is overpowering or intimidating, but that the individual buildings which form its famous octagonal blocks are so distinct from each other that they appear to have sprung out of the ground unplanned. And of course, in the midst of all of these, you'll find an occasional modernist masterpiece made by Gaudí or one of his contemporaries.
By now, the city's most famous buildings and monuments have been done to death, and you've probably seen them yourself, but Barcelona is still teeming with architectural wonders, some far more recent than others.
Best Buildings in Barcelona #1: Walden 7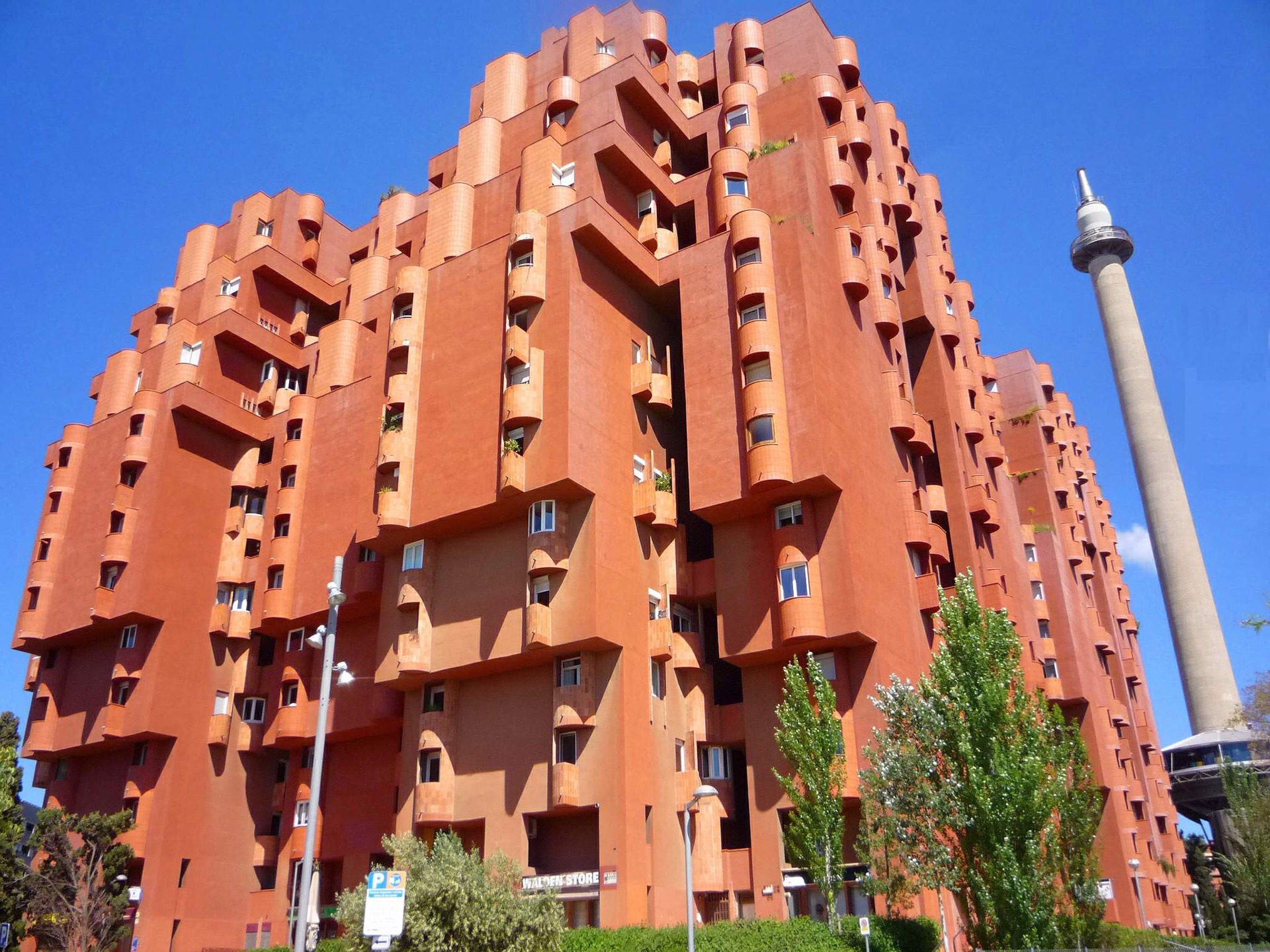 Take a bus or tram west out of the city and you'll come across two of Barcelona's most ambitious and progressive buildings. The first of these is Walden 7: named after B.F. Skinner's utopian society Walden 2 and built in 1975 as social housing, it's perhaps one of the most interesting-looking blocks in Europe. 18 huge towers are linked together by aerial walkways, corridors and lifts, lit from above by natural light, with gorgeous tiled water features and gardens.

If you manage to get inside, take a lift up to the top and marvel at this absolute masterclass in symmetry and geometry.
Best Buildings in Barcelona #2: La Fábrica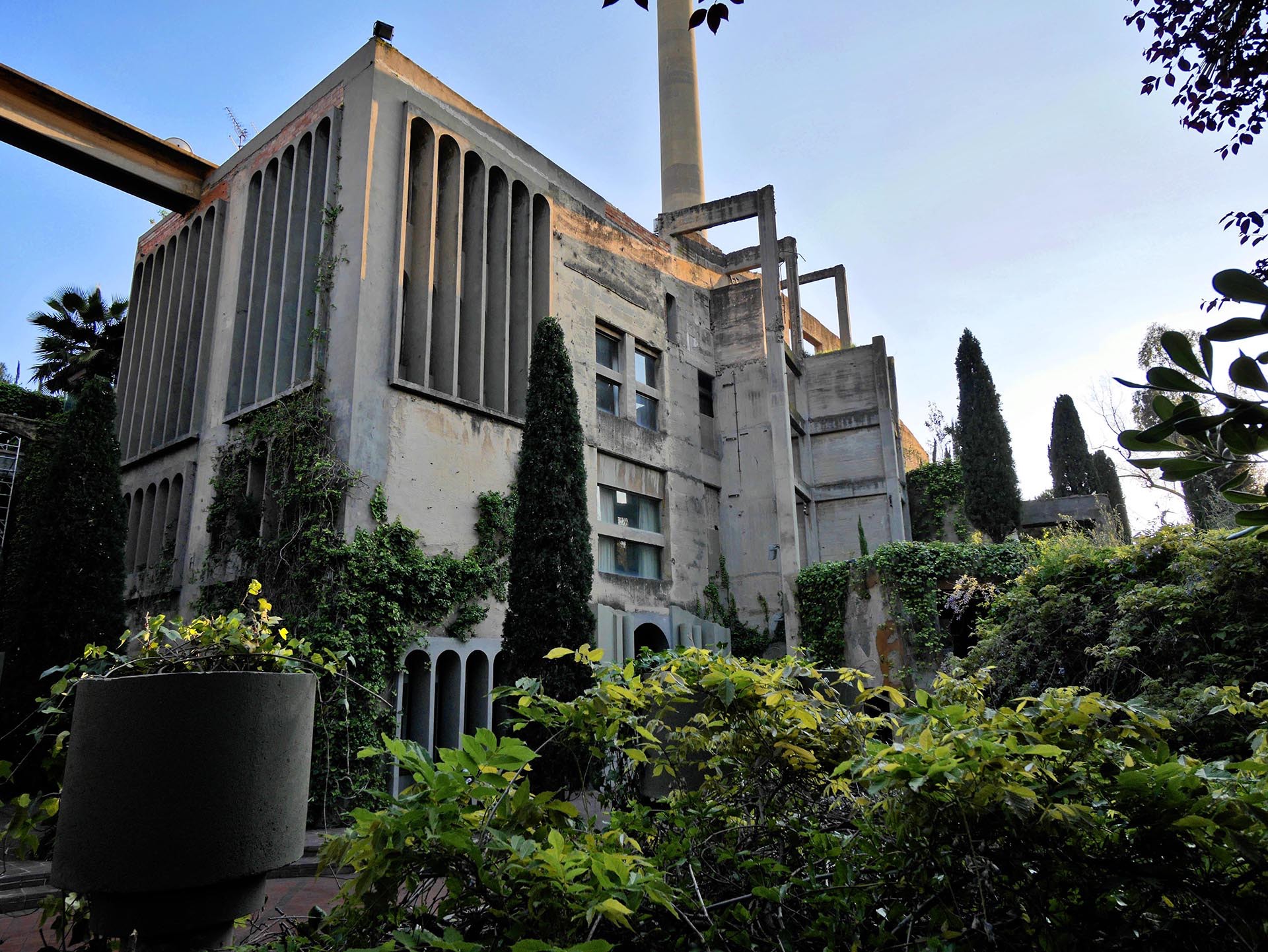 Not far from Walden 7 is La Fábrica, a huge, disused cement factory converted into living spaces by Ricardo Bofill, who also built Walden 7. From the outside, you might struggle to realise that this is a building which is occupied at all, until you see the sunlight reflecting off the clean glass in the window panes.

What was formerly an imposing piece of post-WW1 brutalism is now a symphony of greenery and concrete, of airy, open spaces and looming towers, all renovated to produce one of Barcelona's most unique architectural sites. Inside you'll find cavernous libraries and galleries, kaleidoscopic spiral staircases and an industrial aesthetic that Bofill himself describes as "domestic, monumental, brutalist and conceptual".
Best Buildings in Barcelona #3: La Model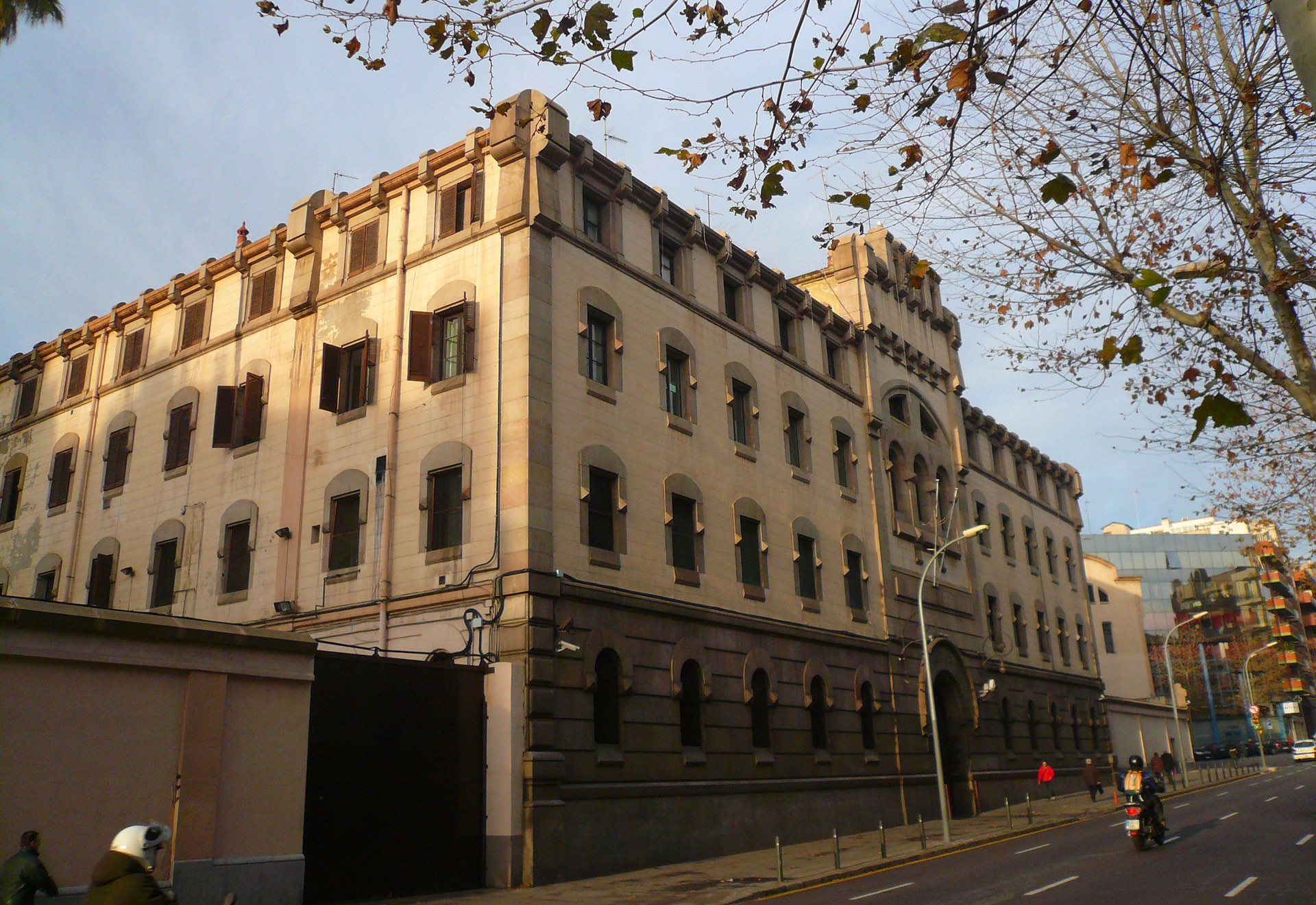 El Centro Penitenciario de Hombres de Barcelona, known locally as La Model, is one of the most recent additions to Barcelona's list of tourist attractions. Tucked away behind high-rises in the Sants neighbourhood, this was a functioning prison until June 2017. Since closing, the prison has become a museum, telling its own story; from its opening in 1904, to the Franco era – when it hosted over 1000 executions – to the present day.

Inside you'll see exhibitions, reconstructions of the cells of famous ex-inmates, as well as the imposing and claustrophobic domed design, which allowed a single warden to watch over the entire prison at once. Catalan historian Joan Culla described La Modelas "the mirror of the social and political conflicts of Catalonia in the 20th century". Given recent events in Catalonia, the prison is a timely and fascinating learning experience, with more than a few stories to tell.
Best Buildings in Barcelona #4 Colonia Güell
Also known as Gaudí's other unfinished holy masterpiece after the Sagrada Família, the crypt at Colonia Güell was to become something of a practise ground for some of Gaudí's later creations. Colonia Güell is a small estate which was designed to house the textile workers of Santa Coloma de Cervello, and when the Güell family (behind Parc Güell and Palau Güell) sponsored Gaudí to build a church for the town, he set to work designing a huge 40 metre domed building. After being refurbished in the year 2000, the crypt became a UNESCO World Heritage site in 2005. Now you can explore the crypt and even climb the roof to gauge Gaudí's brilliance from a whole new angle.

While you're at Colonia Güell, don't miss the ruins of Castillo Torre Salvana, just slightly off-road and abandoned since the 12th century. It's now famous for reports of unexplained, paranormal activity from the locals.
Best Buildings in Barcelona #5: Arus Library
From the outside, Arus Library isn't a particularly magnificent construction, but fittingly this is a book that you shouldn't judge by its cover. Inside, Arus Library is one of Barcelona's most beautiful buildings. With a collection of over 80,000 texts, including a specialism in texts on anarchism, freemasonry, and the workers' movement, and a replica of the Statue of Liberty inside, it's a piece of architecture as political as the city itself.
Take a guided tour and you'll learn about the construction of the building itself, as well as its links to various political and social movements in the city.
Paul Gibbins is a freelance journalist, based in Barcelona. Keep up with him on Twitter.