Beyond the Bothy | How to Make a Winter Hike in Scotland Luxurious
Braving gales in the land of Gaels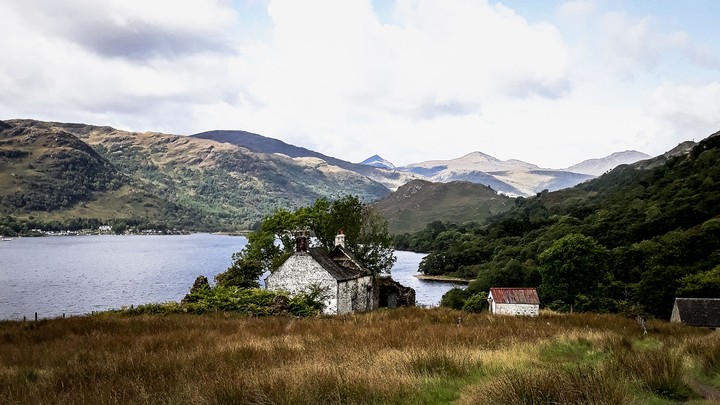 On the fourth day of my trip a tempest opens up. I'm cycling against the wind the entire time, bleakly, remorselessly, during the final stretch of the Scottish Coast To Coast route. Withering rain, winter temperatures, and malevolent winds affirming that 2018's long heatwave is emphatically over.

Racing past marshland, Loch Linnhe's gulping shores, and crumbling castles before joining the main west coastal road and its caravans of fearlessly reckless drivers as the storm becomes ever more frenzied; until the hazy outline of the Airds Hotel grows into focus as a beacon of respite gazing across the Irish Sea.
"Conventional wisdom that going all in with 'The Big Holiday Of The Year' means sacrificing something"
Hours later, and significantly drier, I sit in the restaurant safely watching nature's systematic erosion, warming from head chef Chris Stanley's lamb, marinated in its own juices for a salty richness, and brightening from a rich chocolate gateau construction woven like a bow. I'm exhausted, stuffed, exhilarated, utterly content. All bases covered.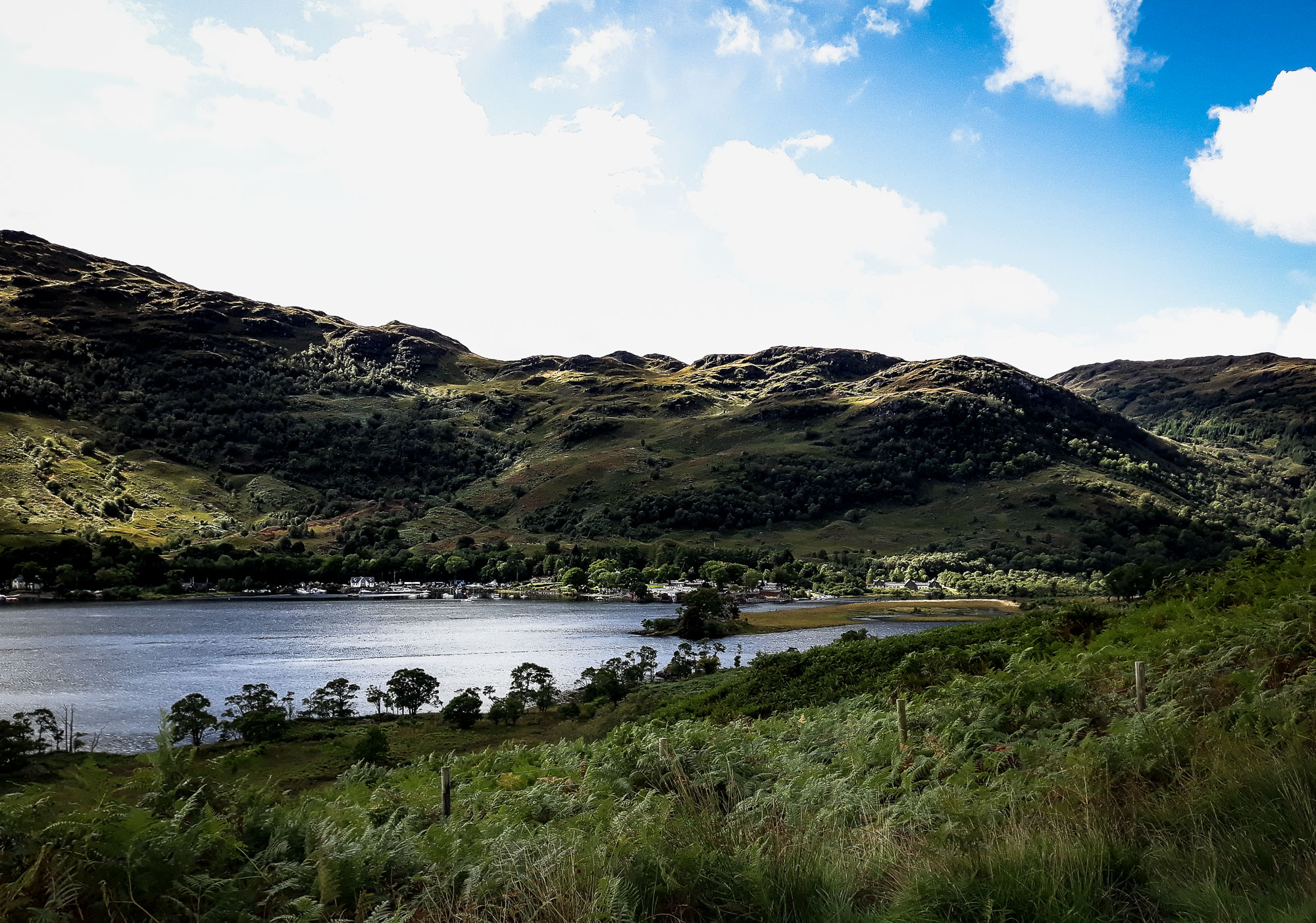 Time these days is scarce, but the average annual leave allocation is even scarcer. As workload and working hours increase, the value of "getting away from it all" has grown, as has the compulsion to do jaw-dropping, stress-relieving, death-defying, cliché-overriding things with the few holidays we have.

It's conventional wisdom that going all in with 'The Big Holiday Of The Year' means sacrificing something. Choosing the thrills of traversing the South American jungle means you miss out on comfort and decadence; opt for a diet of cocktails and sunburn on a Maldives beach lounger and you're foregoing mystery and adventure. But what if you could (if you'll forgive the platitude) have it all? That's where luxury adventure travel comes in.
"I used to spend car journeys with my nose in a Gameboy, preferring to stack pixelated coloured bricks to gazing out the window at the glacial sweep of the lochs and crags and glens"
The Carter Company, who have organised my hiking and biking tour of Scotland, started out by exploiting that gap in the market years ago, highlighting that while this is an increasingly popular brand of holiday it's by no means new. Founder Wendy Carter explains: "We knew the Thames well as we had a narrow boat, and after a family cycling holiday with our teenage kids in Austria I thought what a great way to explore the Thames; on a bike. That was our first Carter Company cycling tour and is still a bestseller."
As well as cycling the Coast To Coast, my itinerary involves walking sections of the West Highland Way, which represents something approaching a homecoming for me as a London-based Scot. It also illustrates how screamingly I'd taken for granted this being on my doorstep as a kid.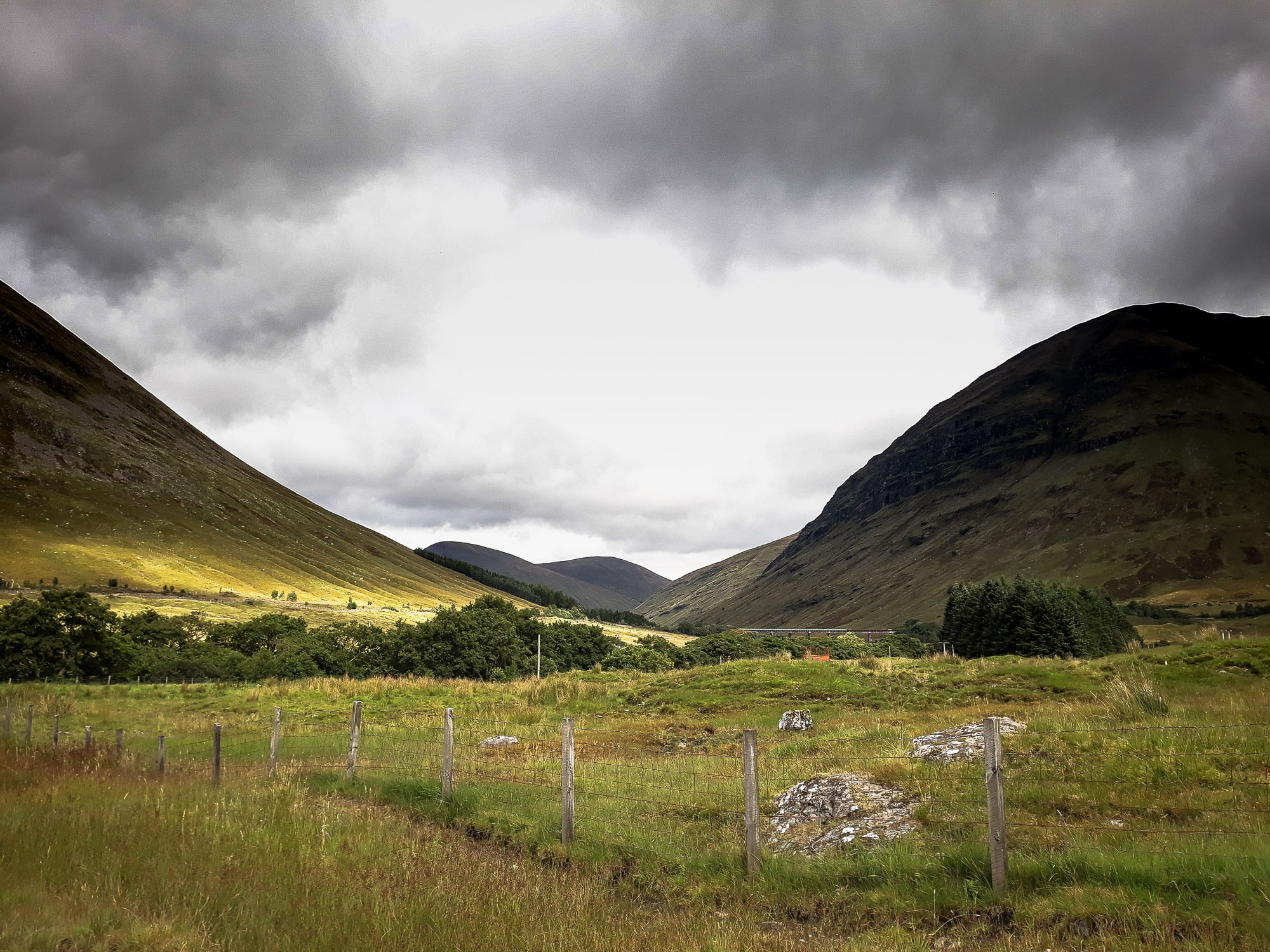 I'd spend car journeys with my nose in a Gameboy, preferring to stack pixelated coloured bricks to gazing dumbfoundedly out the window at the glacial sweep of the lochs and crags and glens. But not this time. Clambering along Loch Lomond's rocky eastern shore, or ascending the notoriously steep Devil's Staircase of Glencoe, or wheezing in the final few miles of the Way under the vast shadow of Ben Nevis; I relish every minute, even when the weather (as is its wont in Scotland) turns bad.
Of course, you could opt to stay in a bothy in this part of the world, or even go wild camping, trudging the brittle, centuries-old paths with nothing more than a travel pillow and Heinz beans to look forward to. But why would you when you can bookend these spectacular views with stays in luxurious hotels, where the incredible food becomes as intrinsic to the experience as navigating the mist-swept mountains?
"You could stay in a bothy but why would you when you can booked these spectacular views with stays in luxurious hotels?"
Monachyle Mhor's experimental Scottish cuisine for example includes lush beetroot whitebait; Glencoe House, a renovated Victorian mansion tucked in the fallows of the glen, employs suites for private dining rather than anything so prosaic as single rooms; or there's the Roux brother-run Inverlochy Castle with its full-flavoured beef. In fact, the dining could easily constitute a holiday in itself.
The Carter Company offer set holidays, but they're also flexible, and can arrange entirely personalised options. If you want to cycle 60 miles a day rather than 30, they'll accommodate that. If fine dining, whisky, or wine, is a keener interest over hiking, they can develop a tour itinerary around that.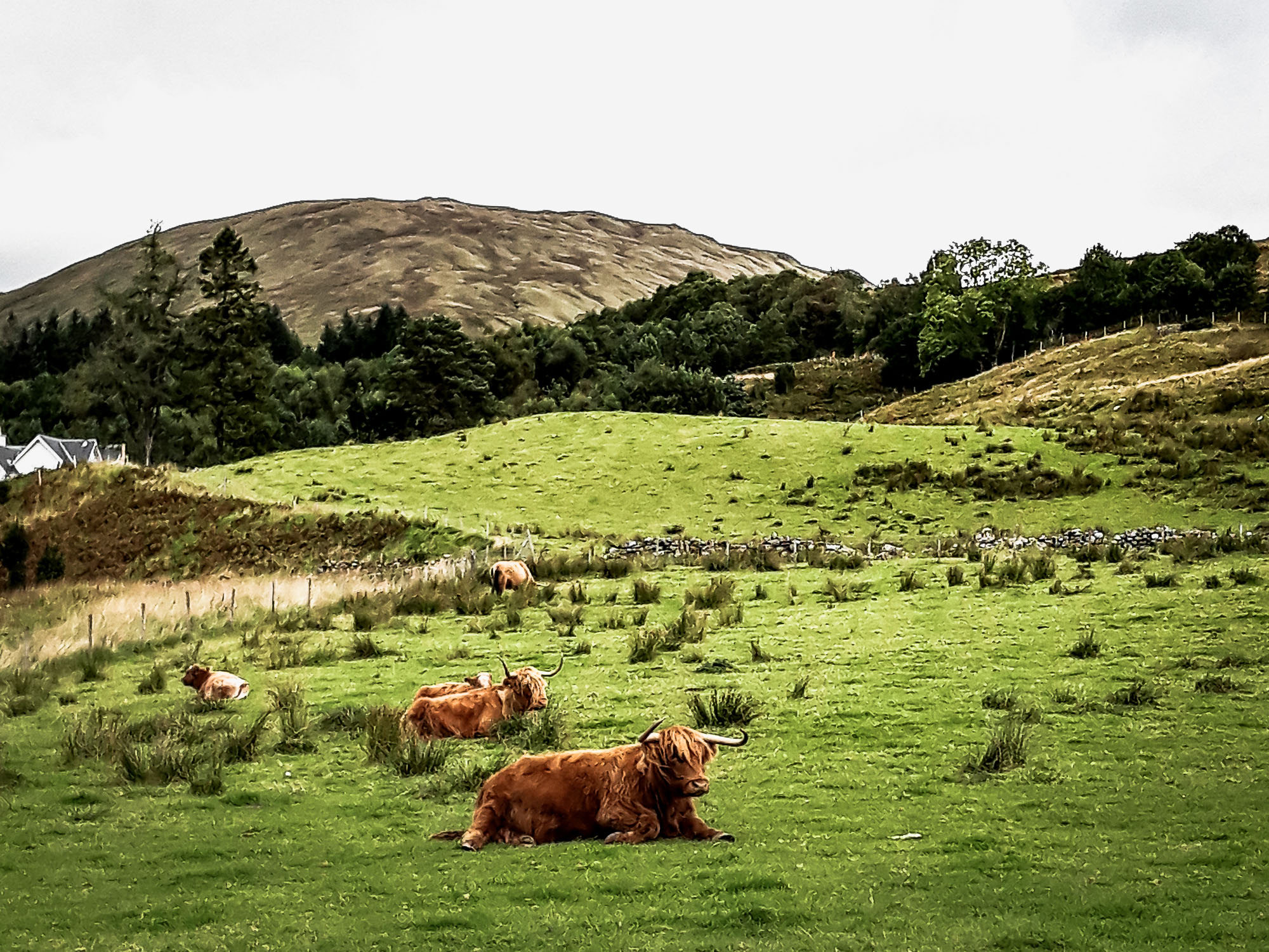 They're part of a growing trend too. A recent report on luxury travel found that adventure holidays accounted for 44 percent of the global market; with the luxury travel market itself projected to grow to $1,154 billion (£915 billion) by 2022. Complementing the prominence of adventure holidays is the exponential expansion of the culinary holiday industry, which the same study predicted would grow by 7.8 percent each year until 2022.
Wendy Carter explains: "Active holidays are more popular. People love exploring rather than lying under a hot sun, and having burned up a few calories they feel they can treat themselves to a bit of luxury; a hotel with character, a great shower and a fabulous dinner."
You might think the pairing of adventures with high-end cuisine would be driven by older couples, but in fact, the opposite is true. According to the same study, 70 percent of millennials surveyed said they took a holiday based on culinary interest. Social media and its inherent self-advertising was offered as the primary explanation. But I'd argue that it's more to do with the squeezing of both disposable income and holiday opportunities. It's prompted a cultural shift towards investing everything in making the trip special. Through this lens at least, marrying windswept hikes with fine-dining makes perfect sense.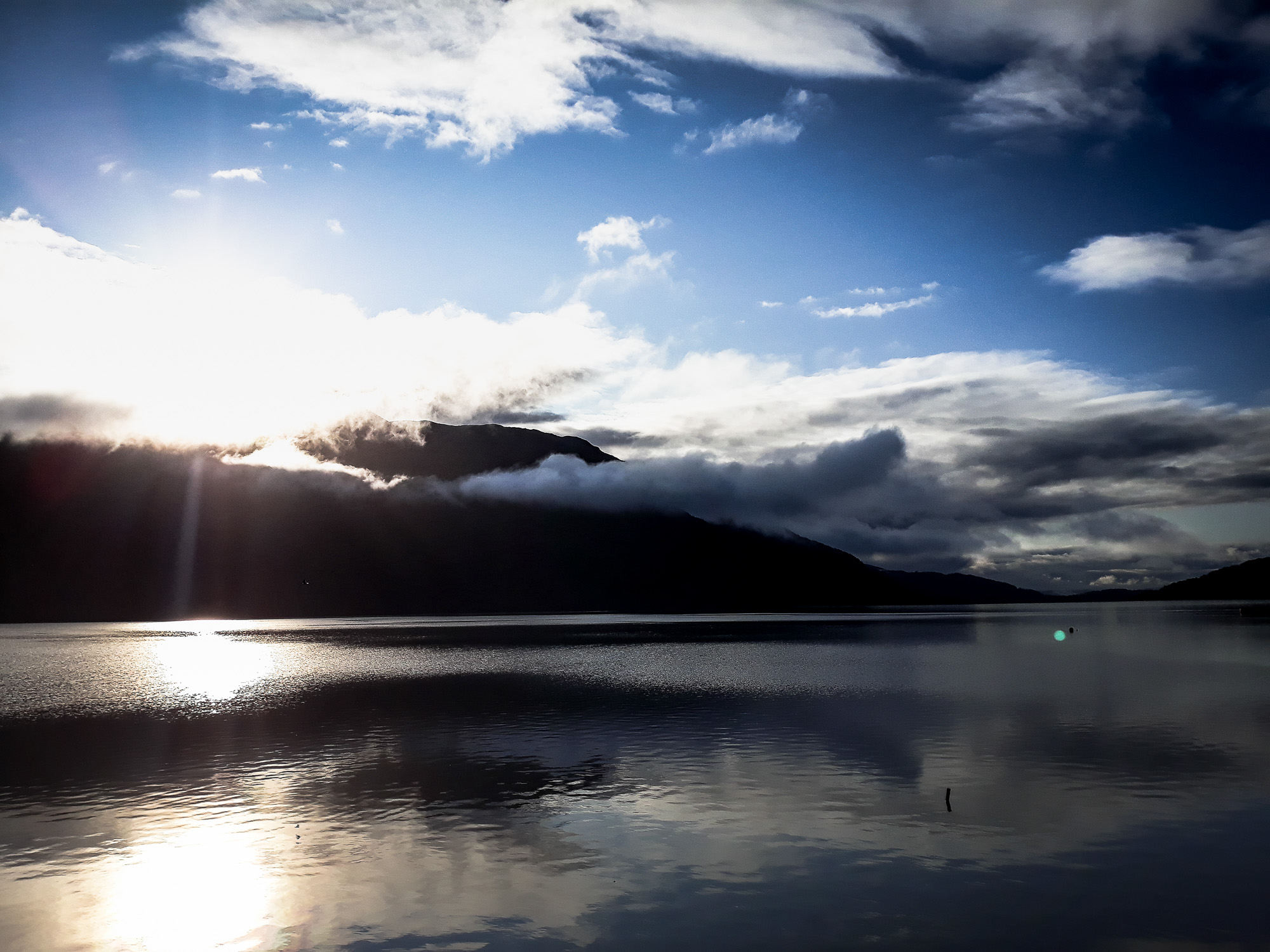 My takeaway from my first luxury adventure undertaking, along with a revived affinity for my homeland, isn't so much the fusion of two polar opposite holiday types, but the inherently infinite possibility of that as a concept. Like the package holiday upgraded so it actually delivers on its idealised premise, luxury adventure suggests that "the holiday of your dreams" can mean something more than a marketing cliché. Swimming in the Falls of Falloch waterfall on a clear spring day with a champagne picnic on the shore? Getaways really don't come dreamier.
Kieran Devlin is a freelance writer based in London. His trip was provided by The Carter Company.