Liberté, Egalité, Convivialité | Why Lyon's Bouchons Make the City Unique
Lyon's bouchon restaurants aren't just relics from a bygone age - they are the heart and soul of the modern city
Lyon is one of France's 'gastronomic capitals', but not for the reason you would immediately assume. Granted, it does have its fair share of Michelin-starred restaurants, as well as renowned pioneers of nouvelle cuisine like the city's beloved Paul Bocuse. But the real backbone to Lyonnaise food and culture are the bouchons: traditional restaurants founded by the Mères of Lyon in the 18th century to fill the stomachs of hard-working silk workers.
The city is flooded with bouchons - you'd be hard pressed to walk down a street in Lyon and not find one. Indeed, there are at least 50 very good Lyonnaise bouchons in the city centre alone. Still, I must confess that, at first, despite hearing of their popularity, I couldn't see the attraction in the food: many of the dishes - heavy on tripe, veal, pig's trotters, and the like - don't necessarily appeal to the typical British consumer. This led me to wonder just why bouchons remain so well received by locals and tourists alike, especially since the modern diner has such a surfeit of options at their disposal.
"The success of bouchons lies in their tradition"

It was only when I experienced bouchon culture for the first time that I could understand their appeal. I saw their commitment to local, fresh produce that makes the dishes flavoursome and unique - a far cry from fast food. I'd say that we have much to learn from Lyonnaise patience: head chefs spend hours slaving over slow-cooked stews to create immaculate textures, tastes, and balanced flavours.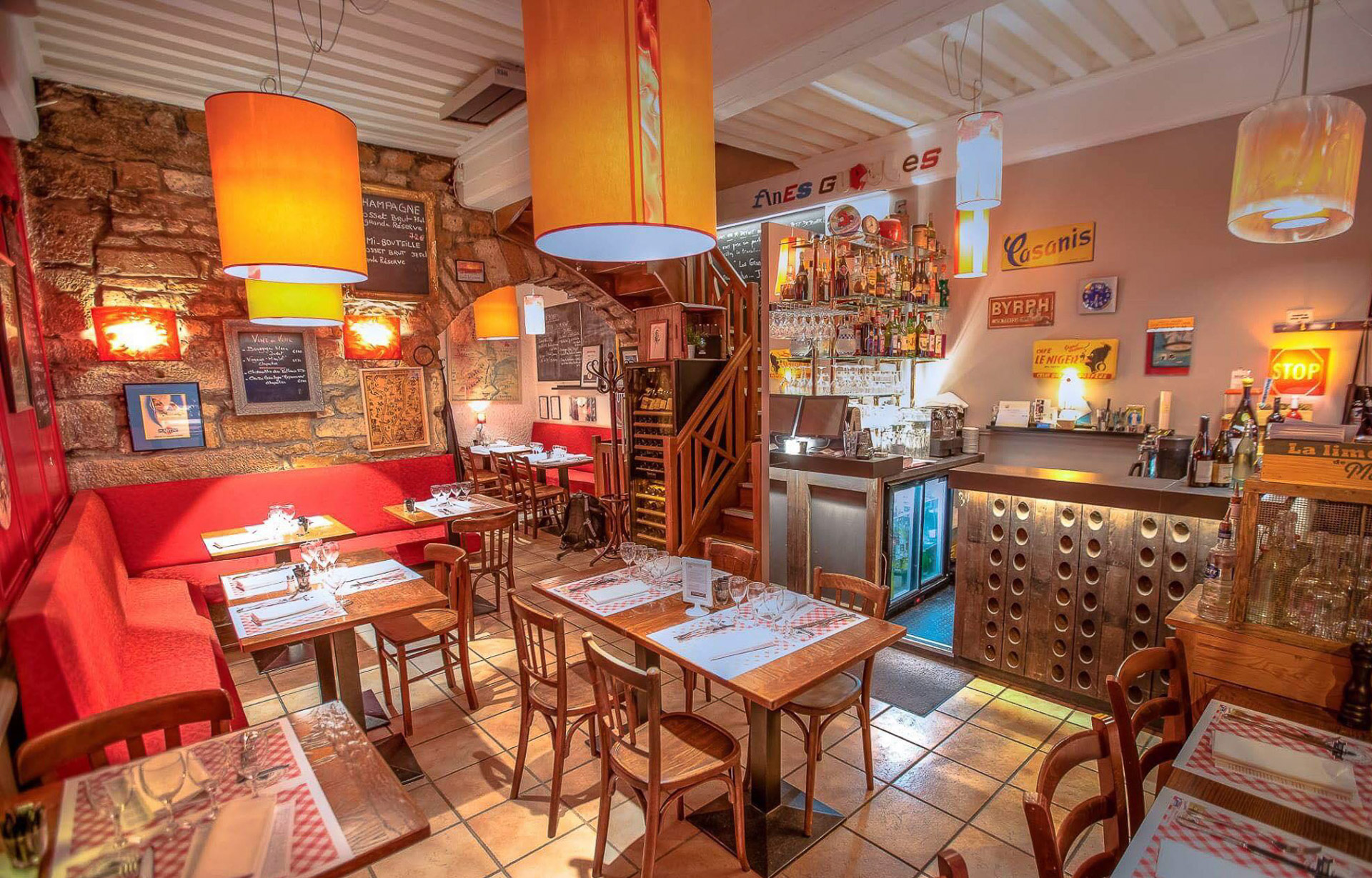 In Lyonnaise bouchons, it is said that the quality of food must be met by a convivial atmosphere. I can confirm that this is the case. When I visited my first bouchon, Restaurant Fines Gueules, I was immediately struck by the head chef's passion and involvement in his business - he's there every day, overseeing service, getting his hands dirty, and then greeting and socialising with guests in the evening. This makes for a warm and familial welcome that haute cuisine restaurants will never imitate. Conviviality is encouraged, as tables are crammed together so that, in the words of Joel Salzi, Fines Gueules's head chef, you can "share your wine with your neighbour".
Perhaps that's going too far (I'm not sharing), but I was instantly aware of the communal and friendly atmosphere in Comptoir Abel, the second stop on my bouchon tour. When my partner and I both opted for a chicken dish with a morel sauce, I was surprised for two reasons: first, how deliciously rich and undoubtedly life-shortening our food was, and second, that both our portions were served in the same dish. Sharing out large main dishes is an experience you rarely get nowadays - it seems almost neanderthal - but it's clear that this communality is what sets the bouchon apart.
In the UK, we grow up listening to the stereotypes of French people: garlic round their neck, berets, black and white striped shirts, etc. But we're also always given the impression that the French are unfriendly. Perhaps this may be true of other French cities, in which the inhabitants' harsh nature is mirrored in their stuffy and strait-laced restaurants (I'm looking at you, Paris). But Lyon's bouchons defy this stereotype.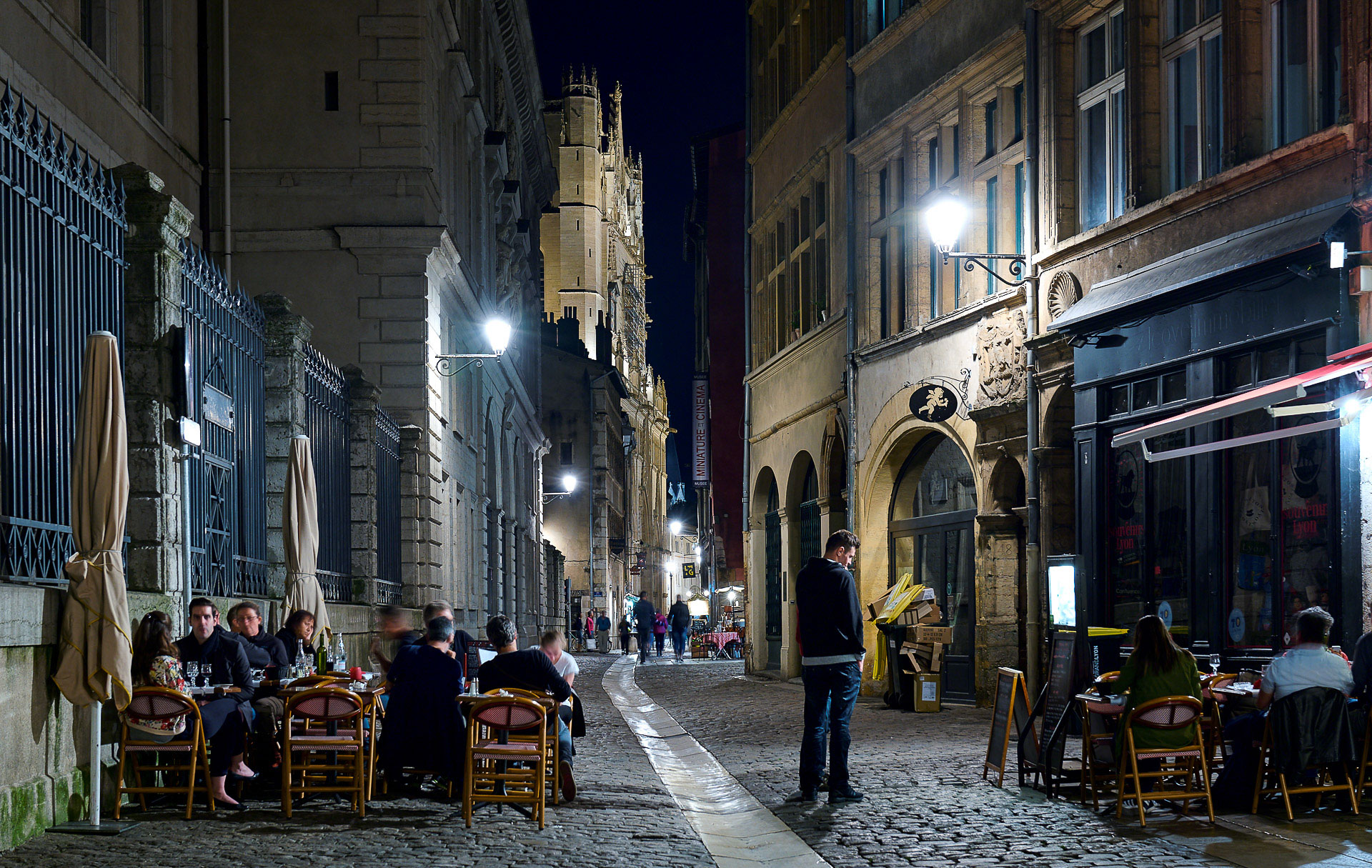 Despite the fact that they've become an integral part of any tourist's trip to Lyon, bouchons have still managed to not alienate local residents - something few other cities can pride themselves on. As Joel Salzi told me, "each resident has their go-to bouchon, they'll come often to eat and relax with friends". They continue to play a key role in the Lyonnais identity, acting as social hubs where residents share important moments with their friends.
I asked Salzi just what it takes to become a bouchon chef - unfortunately for non-local readers, it appears the Lyonnaise mindset is the key: "Bouchon culture is the basis of traditional French cuisine, and we know how to cook in bouchons because it comes from the same spirit as traditional French dishes… it's just that the produce is more local and Lyon-centric."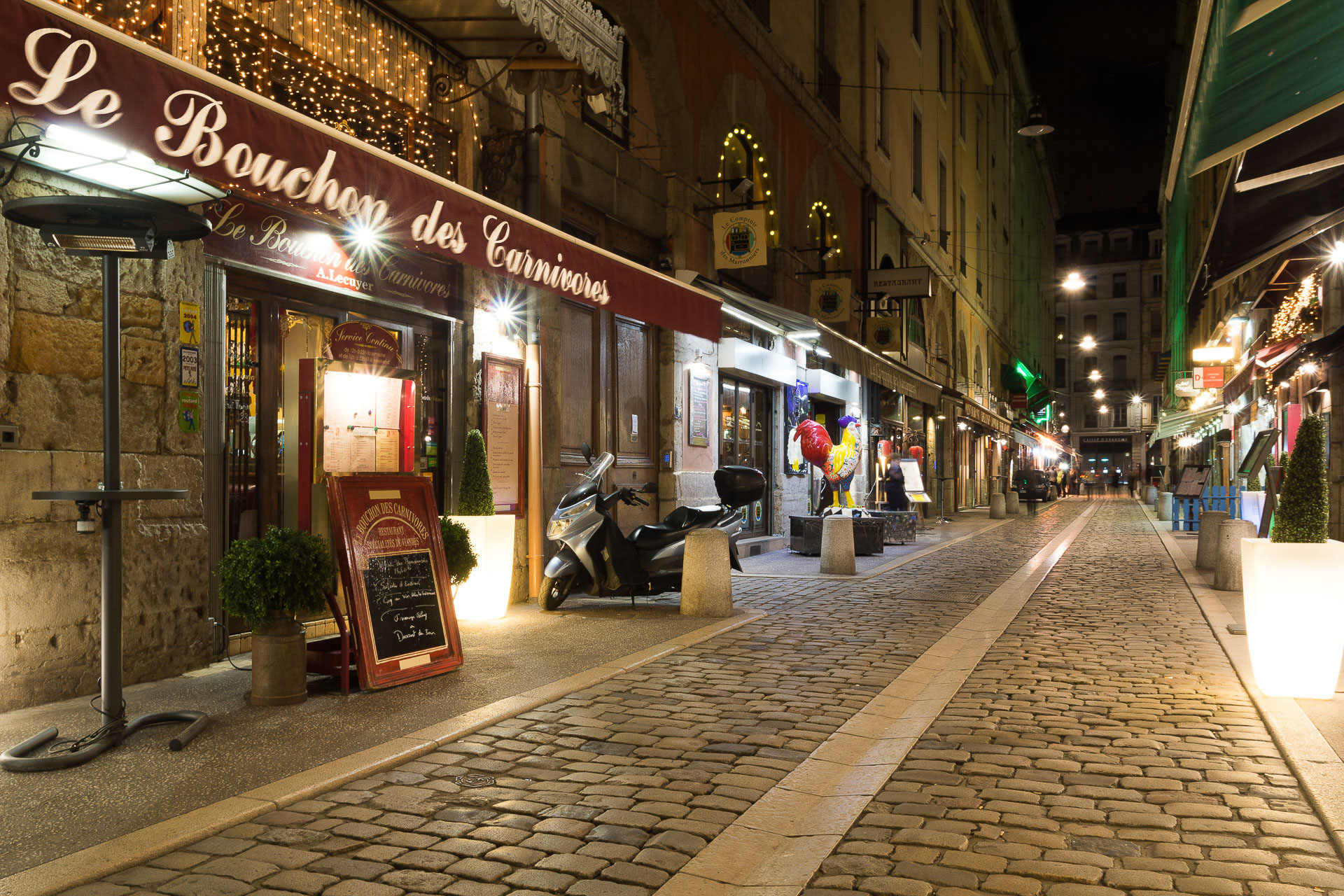 Given the pride that the Lyonnaise have for their style of cooking, it's unsurprising that an organisation has been created simply to maintain their endurance, and preserve their traditions L'Association de défense des bouchons lyonnais. Salzi explained that "the label was set up to tackle the wave of restaurants that were opening under the label 'bouchon lyonnais', but were not making true Lyonnaise cuisine."
The label acts as a quality guarantee, with each restaurant bidding to be labelled, and needing to meet the requirements of what I was told was a 'secret audit'. Despite the secrecy behind it, Salzi divulged some of the requirements: firstly, the produce served must be from Lyon; the grand majority of the dishes must originate in the bouchon tradition; and lastly, when the head chef leaves, the bouchon must reapply for their label.
The public's tastes are always changing, but I found the bouchon commitment to tradition refreshing; after all, classics are classics for a reason. So I apologise sincerely to the bouchons for my prior scepticism, even if I do remain a tad dubious of pig's trotters. I've realised that the success of bouchons lies in their tradition, conviviality, and refusal to settle for sub-quality produce. So don't listen to what your mother said - stubbornness isn't always a bad thing.
Rebecca Gregory is a freelance journalist, based in Lyon.
Tagged: