Mathieu Crepel. Photo: Perly
I Never Leave Without… a Bottle of Bordeaux | Mathieu Crepel, Professional Snowboarder
Inside the suitcase of snowboarder and surf fanatic Mat Crepel
Mathieu Crepel. Photo: Perly
We all have them: Those few items that, whatever the circumstances, however short the trip or however small your suitcase, you'd never dream of leaving behind. This series takes a snoop inside the suitcases of some of our favourite globetrotters and asks what they take with them everywhere, and why.

---
Mathieu Crepel has spent a lifetime with a board beneath his feet. He first hit the slopes at six, and joined Quiksilver's snowboarding team at the tender age of ten, when he was thrown in at the deep end, accompanying them on a trip to Greenland.
"I was ten years old, and I didn't know what Greenland even was!"
In the years since, Crepel has notched up numerous accolades. He has four world titles under his belt, as well as a silver medal in the X Games, and appearances for the French Olympic snowboarding team in 2006 and 2010 - making him the most decorated French snowboarder in history.
Sick of "visiting countries but just moving from hotel to hotel" while competing, Crepel quit the competition circuit, and turned his attention full-time to adventure trips that brought together his twin passions of surfing and snowboarding.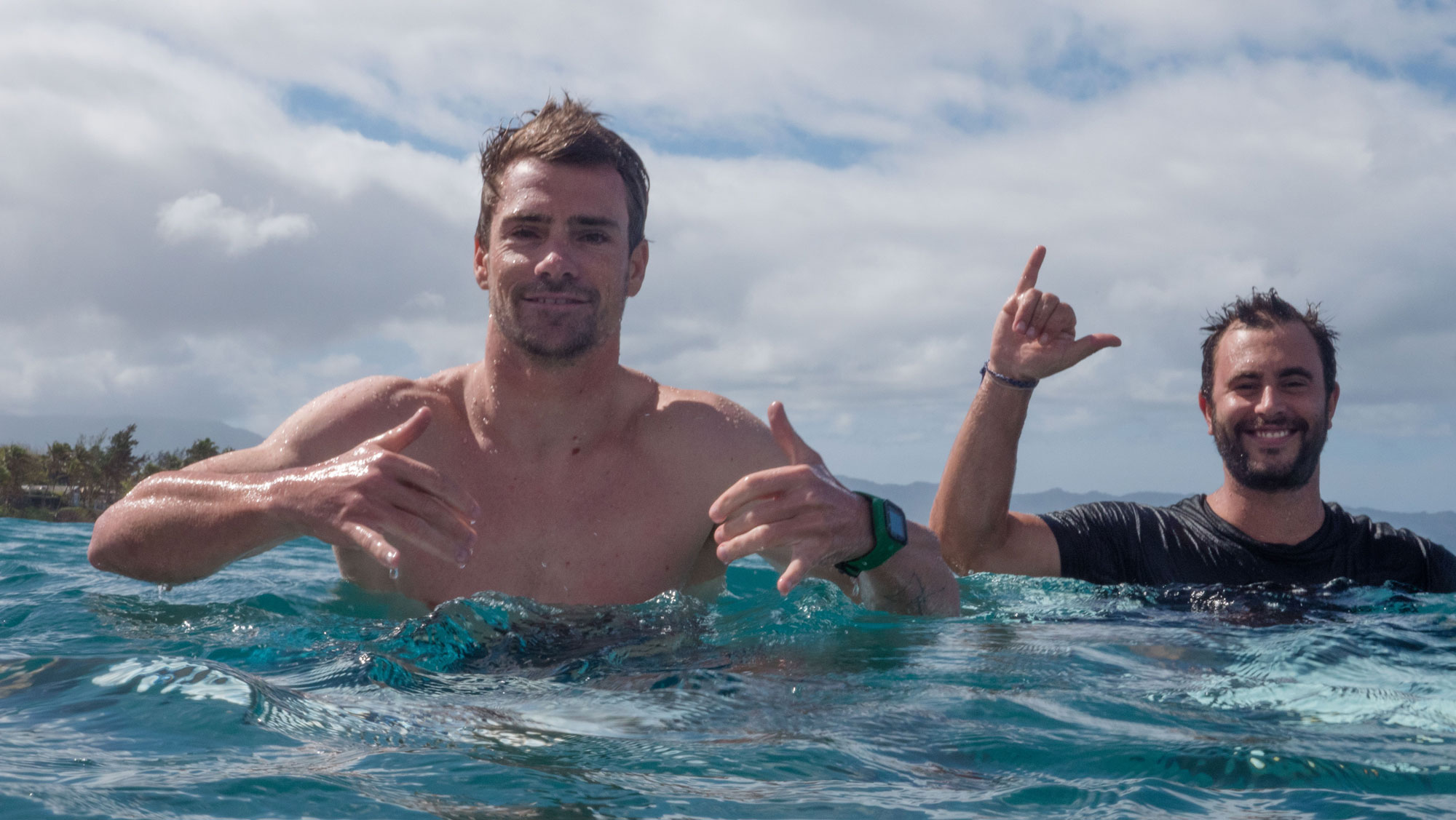 Most recently, he's been training himself to tackle one of the most infamous waves on the planet: Jaws, on the island of Pe'ahi in Hawaii. His quest to ride the beast was the subject of the recently released movie Shaka, in which (with typical candour) Crepel admits that he's "shitting himself" as the moment approaches.

In amongst all of his travelling, Crepel found time to speak to us about the essentials that he always keeps with him as he moves from destination to destination.

I'm from South West France, and live in Biarritz, which is on the border between France and Spain. It's the perfect spot for the lifestyle I lead. I live 5 minutes from the beach so I can walk there and surf, and then be snowboarding in the mountains within an hour and a half.
Despite having the slopes and waves on my doorstep, I still love to travel. That first trip to Greenland lit the spark - I was ten years old, we were going for three weeks and I didn't know what Greenland even was! When I competed, I was in a different country every weekend, but I never had a chance to absorb the culture. Now I try to spend more time in each location when I'm on the road, ideally three weeks or more. Travel opens up the mind, brings you to more and better experiences, and opens you up to different discussions and viewpoints from perspectives you wouldn't normally encounter.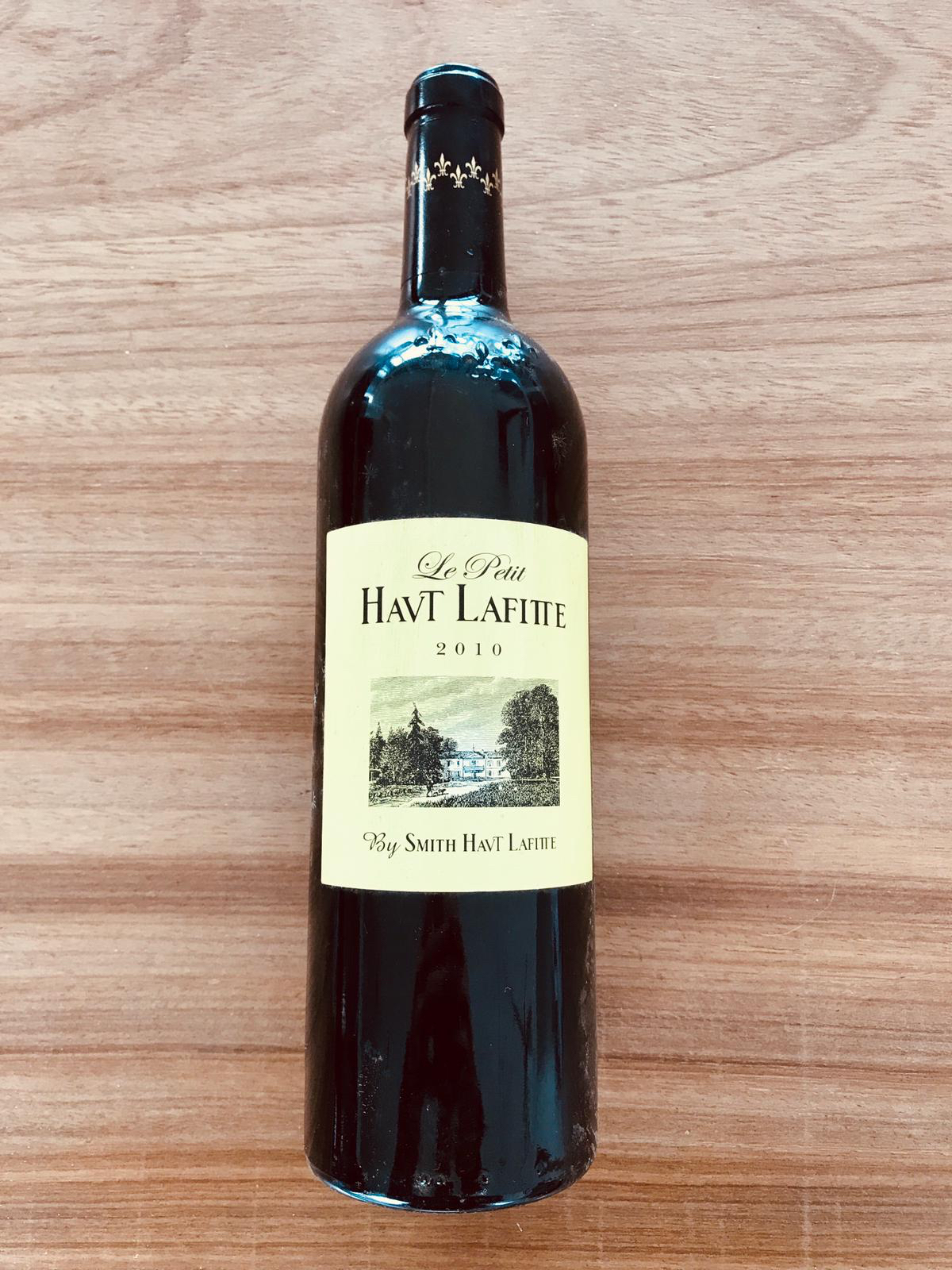 Recently, I've gotten more into bringing wine with me. I don't smoke cigarettes and I don't drink coffee, so people question if I'm even French, but if there's one thing French about me, it's my love of wine. I always try to take a bottle with me as I travel, especially when I'm in the States. When you're on tour, people often welcome you into their homes, so I like to have a bottle of wine in my bag to share - it's a great ice-breaker.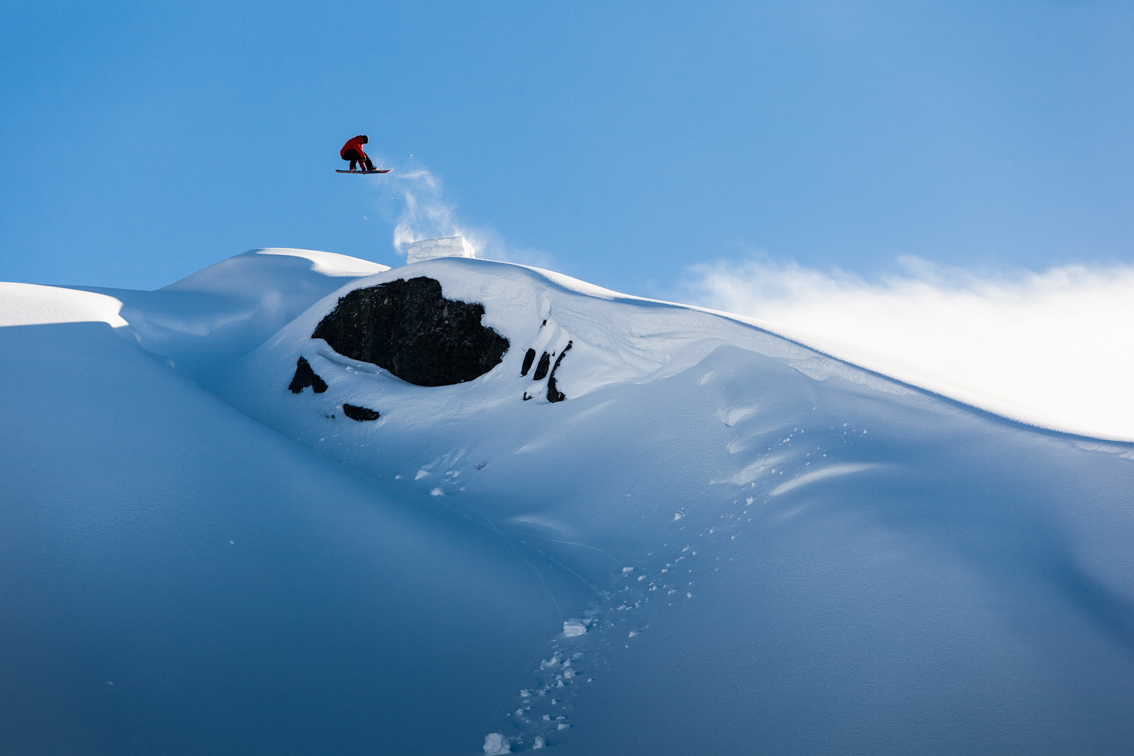 The bigger the waves I've surfed, the more I've realised just how much I've needed an Airlift vest. Cats have nine lives; surfers have two - provided they're wearing an Airlift. I try not to use it as a lifeline, but it does give me an edge mentally when I'm in the water, it's a huge step forward. When I surfed Jaws in Hawaii, there were about 60 guys in the water: 40 had Airlifts on; I imagine the other 20 were either crazy, or wished they had an Airlift on. The worst bail out I've ever experienced was three years ago, on my second trip to Belharra - I really would've wanted one then, for sure.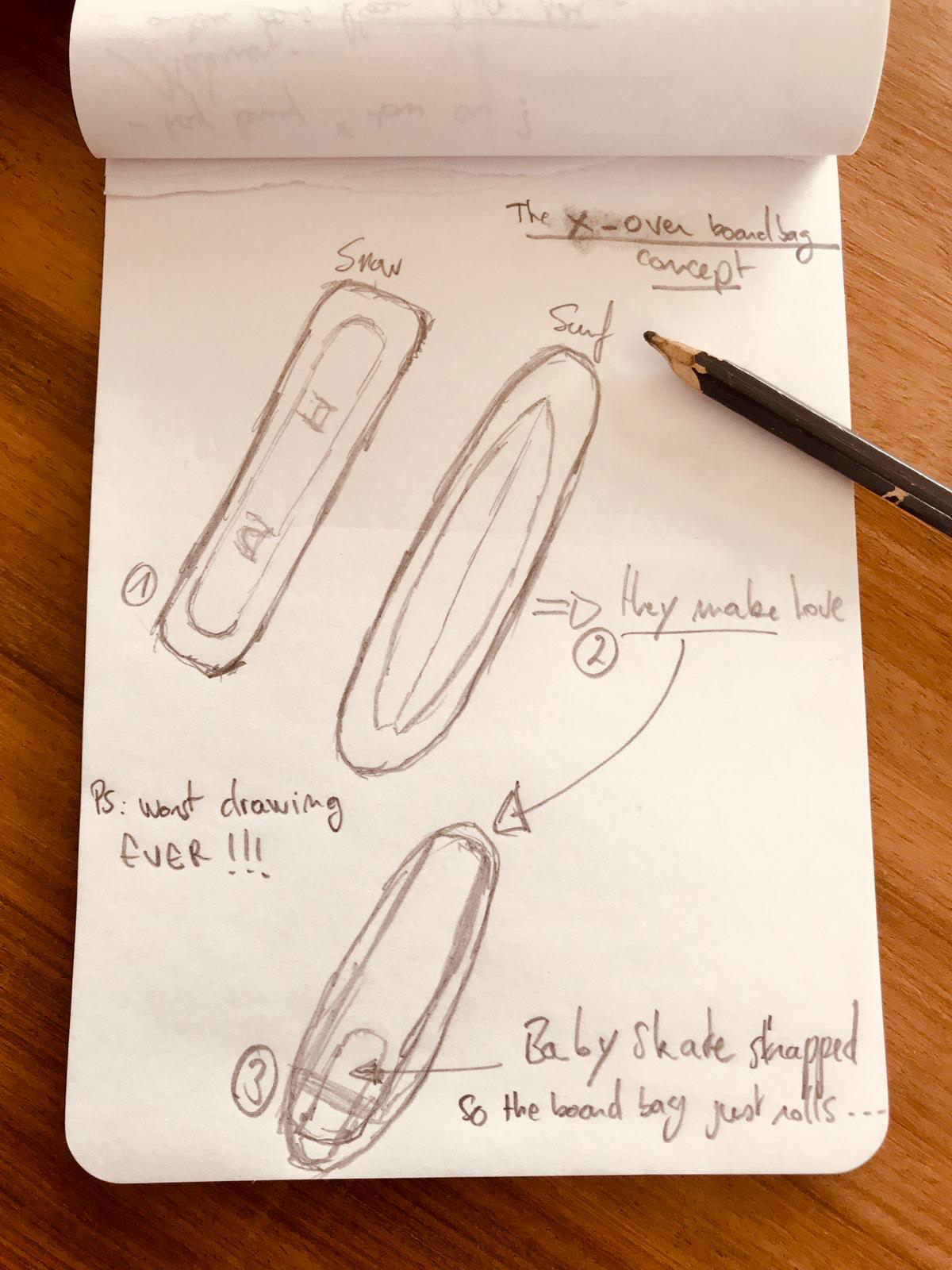 My third item - if you'll let me have it - doesn't exist yet, but it's my dream item. I'm constantly switching between my passions: surfing, snowboarding, and skating, and in an ideal world, I'd have all three boards with me at all times. I may need to design it myself, but I need a bag that can house all three of my boards - 'the ultimate board-rider's bag', if you will. I'm sure a lot of riders will want it too.
What separates me from a lot of snowboard athletes who love to surf is that I truly divide my time between the two sports; to me, they're connected. For that, I need a proper winter jacket. My go-to jacket is the Quiksilver Spindye - it looks great, and uses 80 percent less water in the dyeing process than usual jackets, so it's better for the mountains and the environment as a whole. Sometimes I get to surf on snowboard trips, in places like Norway, so I always bring a thick, thick wetsuit just in case. The water can be as low as 5°C, so yeah - it can get cold.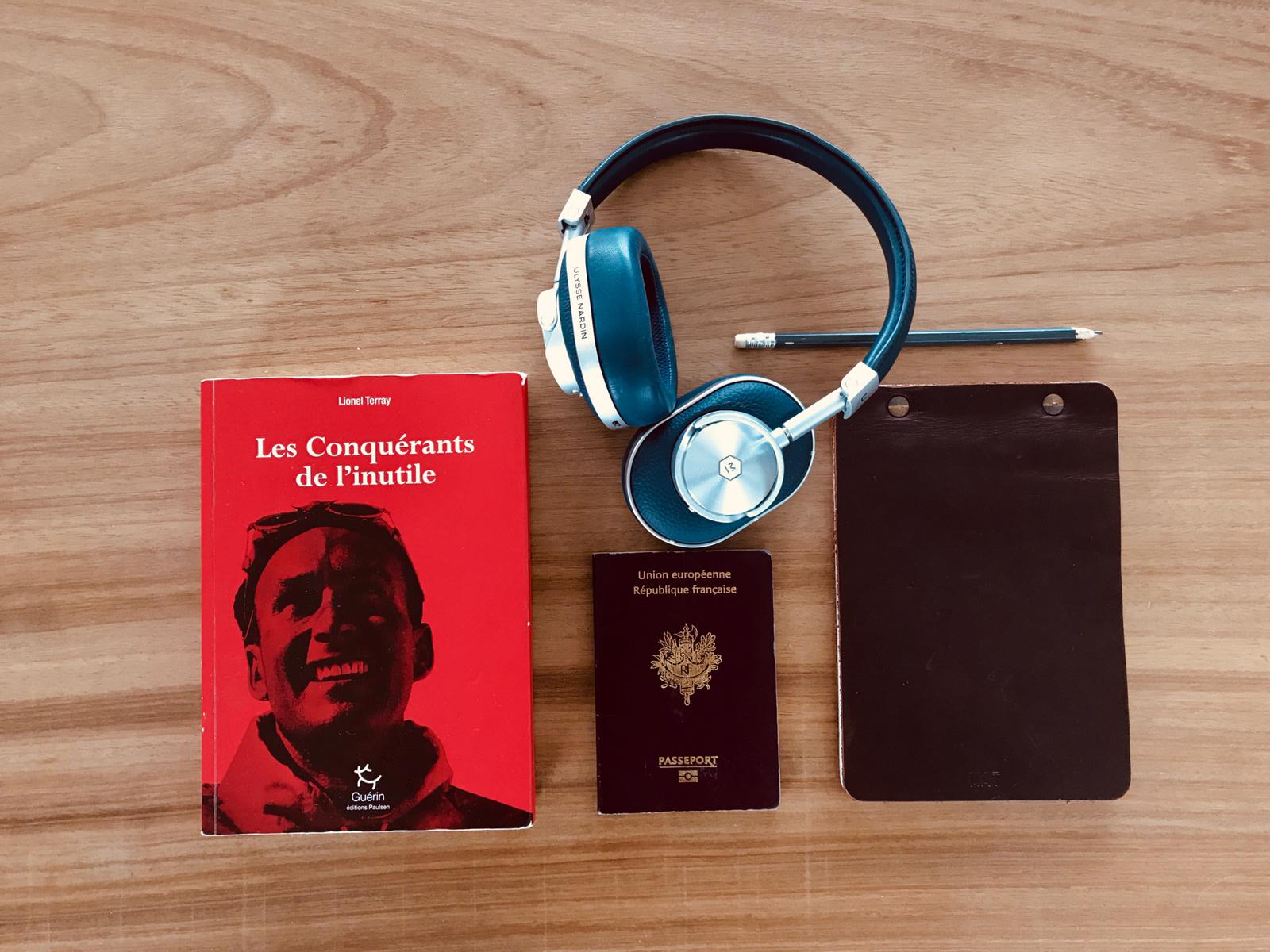 I'd never travel without quality Bluetooth headphones. Music's a huge part of boardsports culture, and always has been, so now that I'm travelling pretty much continuously, I need to zone out on the plane. A lot of guys want to ride with music in their ears, but I can't do that. I need the sound of the board, the wind, the snow, the trees - it makes me feel a lot more connected to what I'm doing, and that's the way to be.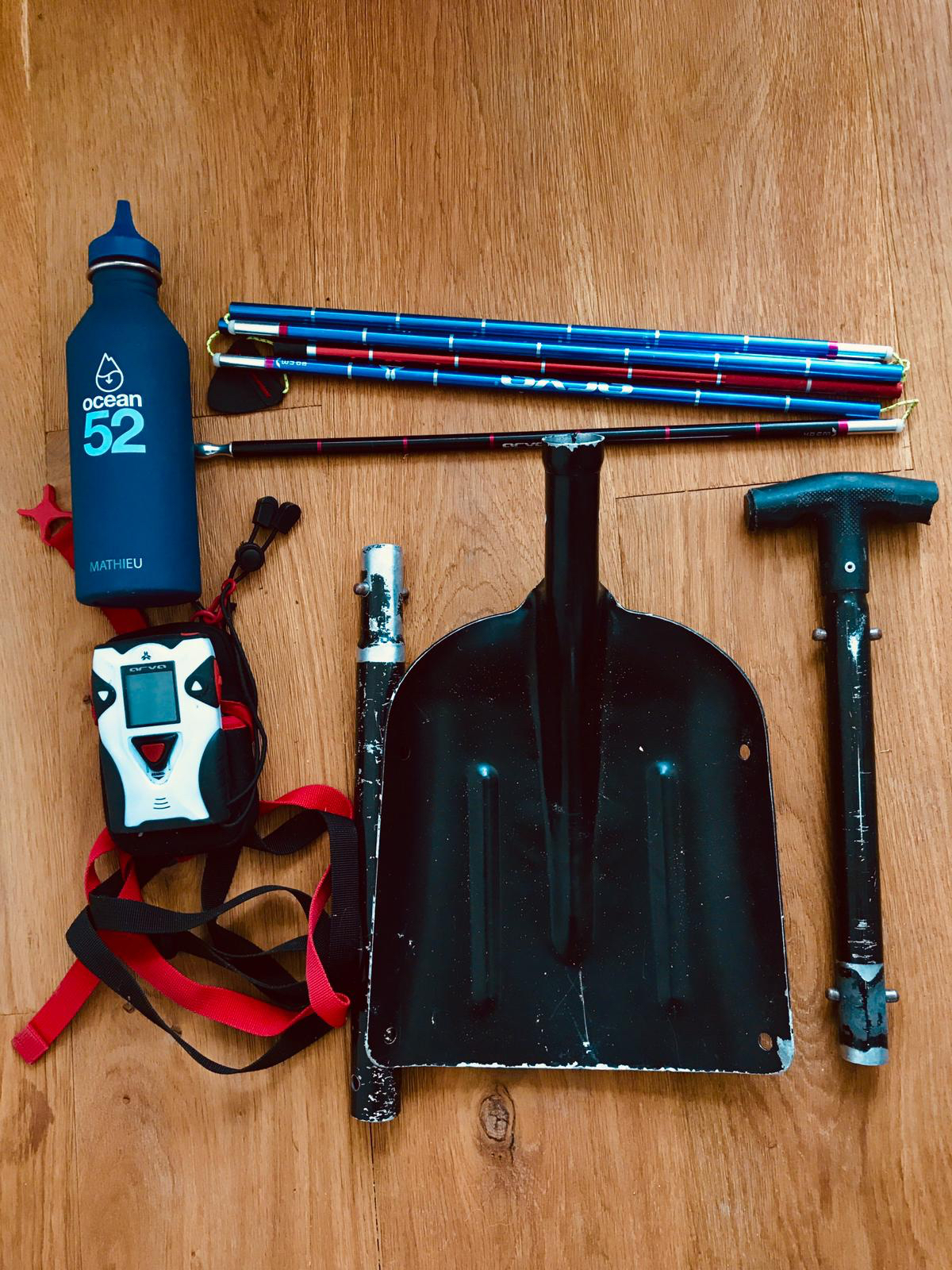 If I'm on a big mountain trip, I'll always take a beacon and an airbag. Like the Airlift when it comes to surfing, it's not necessarily going to save your life, but it will give you a mental edge. Safety is on my mind all the time. After my movies, people have came up to me and told me that I'm crazy - I don't think I am. I know crazy guys, and I'm definitely not in their bracket. I eliminate the risk around a situation as much as possible, and try to get home in one piece. When you're confronted by nature, you're powerless and there's nothing you can do, so I just try to prepare myself for the risk of the unknown as much as I can; at least I can be 90 percent certain of making it home.
You can follow Mathieu Crepel on Instagram, or for more info on when and where to watch his movie Shaka, check the Quiksilver site.