Unwind in the Himalayas at Nepal's Newest Luxury Hotel | The Wanderlist 2019
Think Himalayas and you probably think adventure, but the mountains are also one of the best places on the planet to relax
What? Sleep in gorgeous eco-friendly tents amongst the highest mountains in the world, where hiking, canoeing, and meditation are all on the agenda.
Where? The Pavilions Himalayas Lake View, Phewa Lake, Pokhara, Nepal.
Why go? Once upon a time, luxury hotels were just that - focussed on nothing more than indulging the every whim of their guests. These days, thankfully, a lot them are conscious of their wider obligations, and the need to support and sustain the local communities around them. The Pavilions Himalayas Lake View Hotel, opening this month in Nepal, exemplifies that trend - it's one of the best new travel destinations for the luxurious and socially-conscious traveller. The ambitious project is the brainchild of co-owner and Nepalese social justice expert Douglas Maclagan, who has been working around child welfare in Nepal since the mid-Nineties.
The Pavilions Himalayas Lake View sits at the feet some of the world's tallest mountains, in the area around the 8,091m-high Annapurna, the 10th highest peak on the planet. When the build money for the hotel has been paid off, a staggering 50% of profits from guest rooms will be ploughed back into the community. Access to the luxury tented accommodation, which is brand new for 2019, is by paddle boat from across the Phewa Lake - a stunning expanse of water populated by prettily coloured local boats and bordered by bright green paddy fields.
Each of these eight luxury tents - the first of their kind in Nepal - affords magnificent views of the mountains; each is made from locally-sourced materials in natural shades, and each has its own natural rain shower outdoors. There's a natural spring pool too, for leaping into after a day spent hiking, canoeing, or meditating.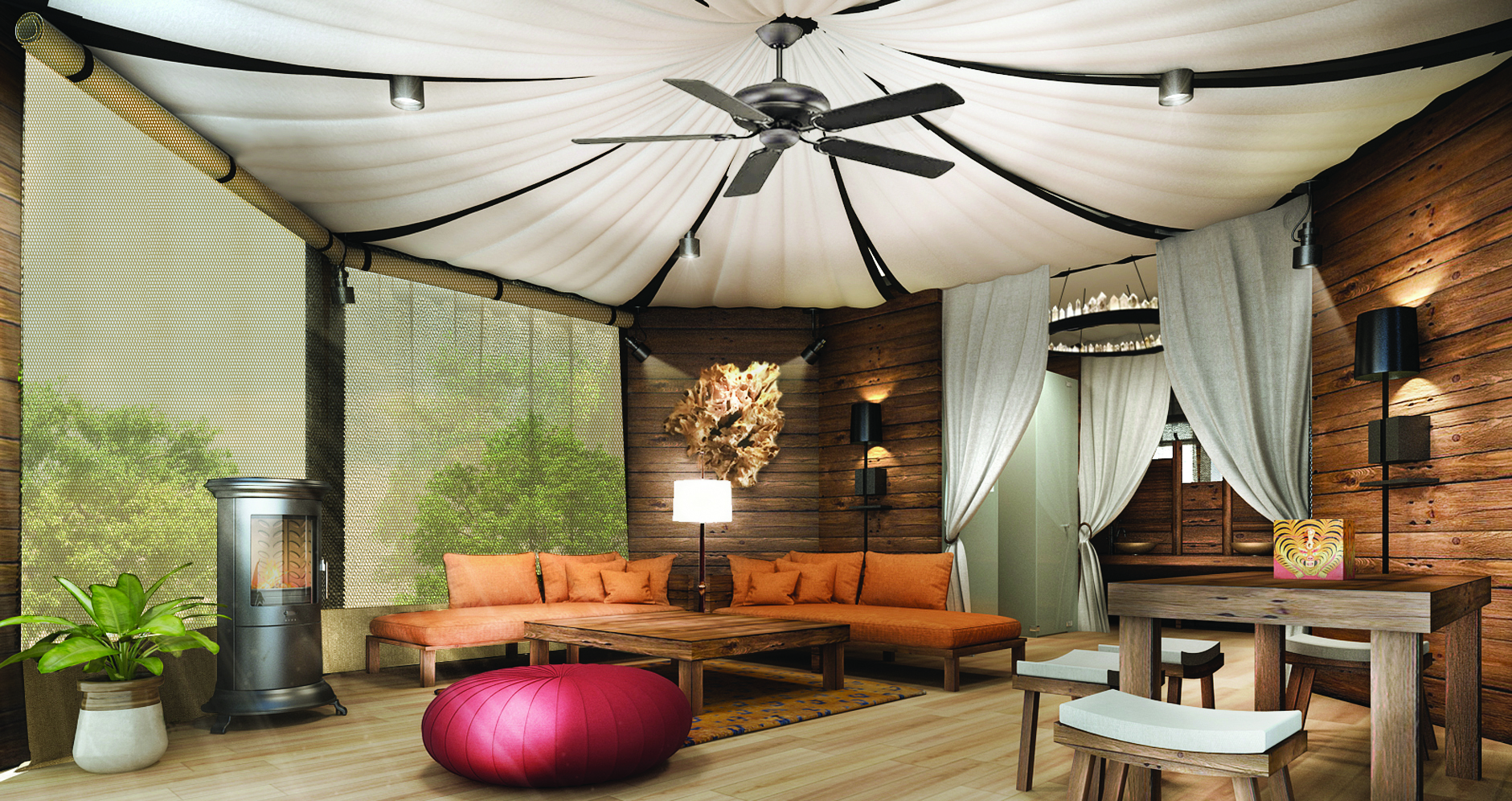 An organic community farm nearby provides Nepalese dishes at mealtimes, served from an on-site Clubhouse which acts as a sort of focal point for the tented community. Lakeside barbecues are also available. You can relax further with the help of local therapists, who combine foraged botanicals with traditional Nepalese healing treatments.
There are moderately built-up hotspots around the lake, with local restaurants and something of a tourism scene - but the status quo here is serenity, rather than exhaustion and endless to-do lists. If you're looking for the ultimate way to unwind, this will be right up there.
When? September to November is the best time to visit Nepal, when the weather is warmest (mid-to-late twenties) and driest.
How? For further information and bookings, check the Pavilions Himalayas Lake View website.
This has been selected for
The Wanderlist
- a list of the year's
50 best travel destinations
and experiences, curated by Amuse. If you want an unforgettable trip, this is
where to go in 2019.