Stroll Through Chicago's Fulton Market Food District | The Wanderlist 2019
The food scene has made the Windy City one of America's best destinations for 2019
What? Chicago's Fulton Market, formerly the city's meatpacking district, is perhaps the most vibrant, concentrated area of brilliant, inventive eating and drinking establishments on the planet.
Where? Chicago, Illinois.
Why? There used to be a time, in the not-too-distant past, where Fulton Market - Chicago's infamous meatpacking district - was a no-go area for businesses and tourists alike. The stench of animal blood used to be so profound that restaurants would have to spend an entire afternoon trying to air the dining room out before guests arrived.
Maître d's would have to run out into the main road with a flashlight to flag down taxis for anyone looking to get home. But in the space of 15 years, Fulton Market has accelerated at lightning speed, shedding its dead-zone reputation, and emerging as one of 2019's best travel destinations, with its surfeit of eclectic, vibrant, and innovative establishments lining its streets.
The modern Fulton Market is all about style and experimentation. Where else in America could you find a restaurant like Blind Barber, where you can get a grilled cheese and an Old Fashioned alongside your cut-and-blow? Where else could you find a cocktail bar like The Aviary - owned by the city's best restaurant, the three Michelin-starred Alinea - where your drink is brewed in a vacuum flask before your eyes? Whether you're after an authentic Japanese izakaya, a rustic Brazilian cafe, or an upmarket microbrewery, there's every chance you'll find what you're after on a stroll around the area.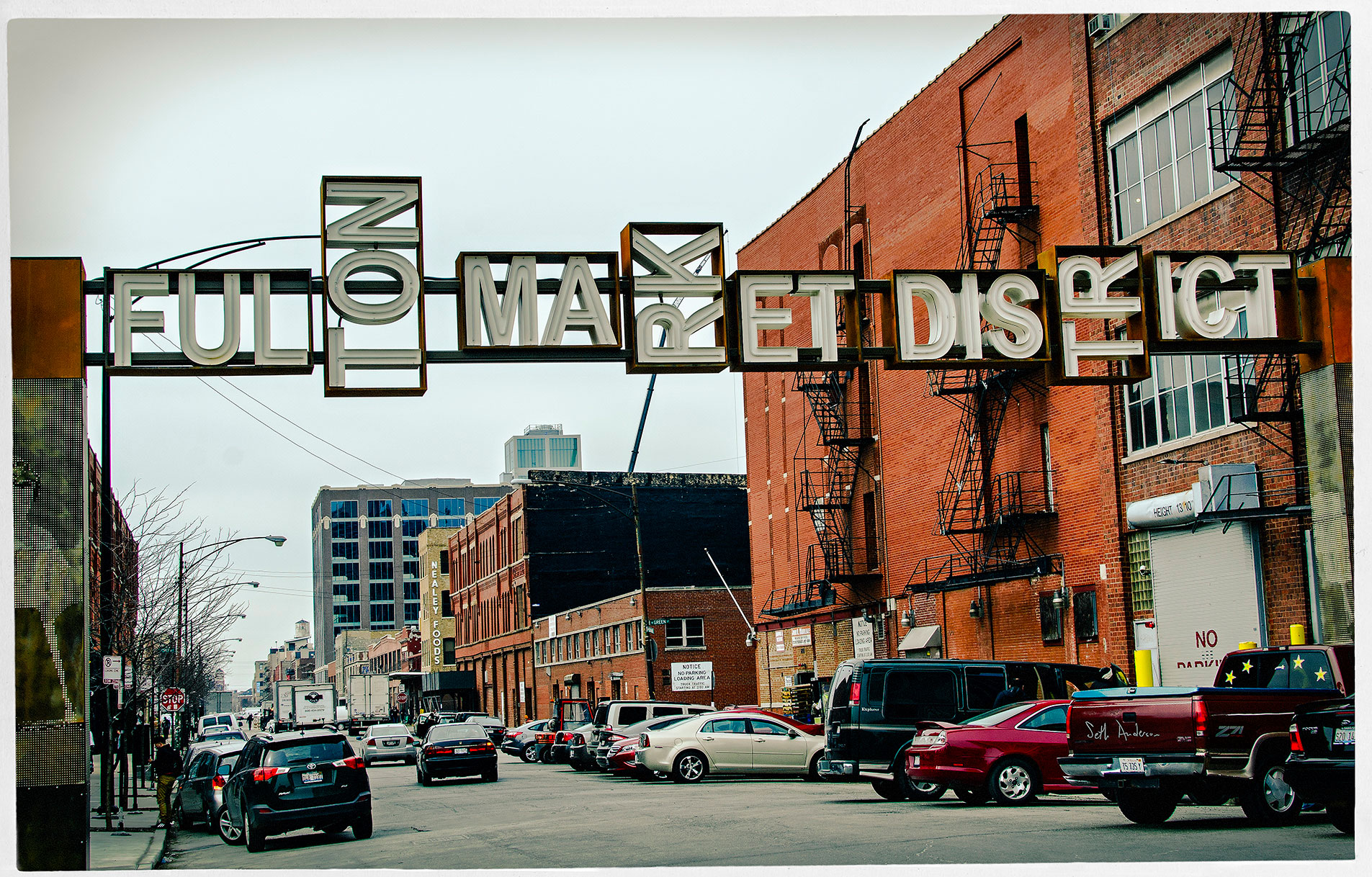 It is not merely a foodie mecca, however; Fulton Market is quickly becoming an increasingly fashionable hotel district, in a city already renowned for the splendour and opulence of its luxury hotels.
A distinct break away from one of the storied hotels on the Magnificent Mile, the Ace Hotel and the Hoxton have opened their new, stylish spaces in the centre of the Market area - meaning anyone looking to catch the vibe of Chicago can be walking distance from anywhere they please. More importantly, it means you can stay out for one more cocktail without having to flag down a cab; and believe me, you'll be thankful for that power.
When? They host the world's largest food festival in July, but the Market is packed out all year round.
How? The official municipal tourist board website, Choose Chicago, has a wealth of useful information, as does the Explore Fulton Market website, set up by local businesses.
This has been selected for The Wanderlist - a list of the year's 50 best travel destinations and experiences, curated by Amuse. If you want an unforgettable trip, this is where to go in 2019.