Shredding Stereotypes | This New Adventure Film Explores Iceland's Feminist History
'A Land Shaped by Women' shows why Iceland is more than just an adventure destination
If you've ever watched a snowboarding, skiing or even surf movie, you'll have noticed certain truths about the genre. Namely, they go heavy on the action and light on the story; if they do treat us to a degree of plot it often features men in extreme and gnarly situations winning against nature. Go men!

"Adventure sports films rarely star women in anything beyond a tokenistic way"
Adventure sports films rarely star women in anything beyond a tokenistic way, unless the film is an all-female production, which is increasingly rare these days. But last winter, two giants of women's snowboarding, Anne-Flore Marxer from France and Germany's Aline Bock, found themselves in a position to make such a movie. And they decided they wanted to upend the usual narrative and do things differently.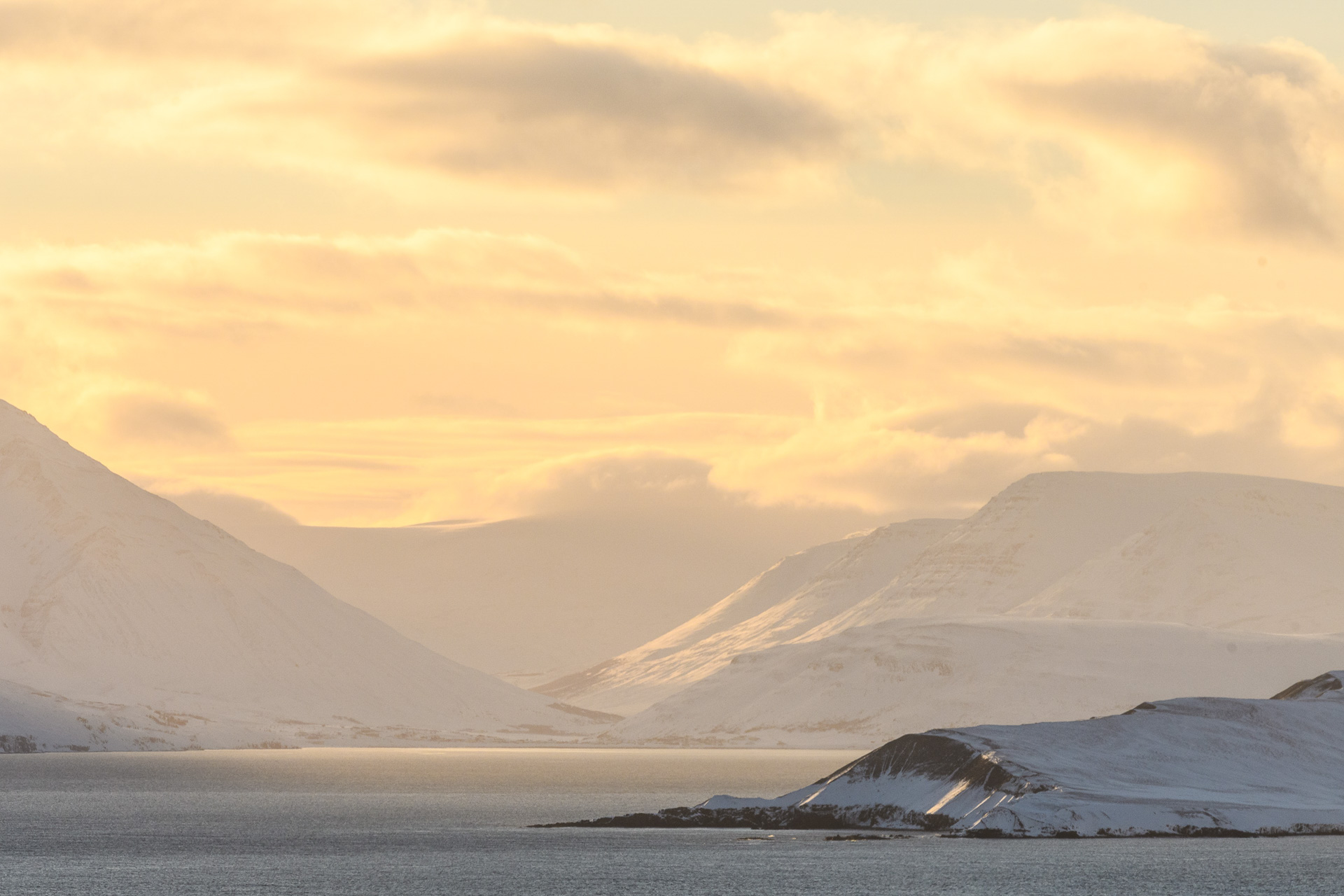 They chose to film in Iceland. In part for its much-documented and heavily-hashtagged otherworldly beauty, and of course because they knew they could snowboard, splitboard (the snowboard equivalent of ski touring) and surf there. But the main driver for their trip choice was the progressive politics of the country, and the inspirational strength of its women.

"It's always been on our adventure bucket list," Aline tells me over Skype. "But we didn't want to make another 'Iceland is beautiful'movie. There are enough of those already. And with everything happening in the news, we got thinking about gender equality in Iceland. How they got it right, and how that shapes life in a good way for both women and men there."
Anne-Flore, who has long campaigned for gender parity in snowboarding and other action sports, adds: "We wanted to bask in the positive vibes of the Icelandic women's movement and inspire people to embrace a new mindset, to have a different kind of adventure."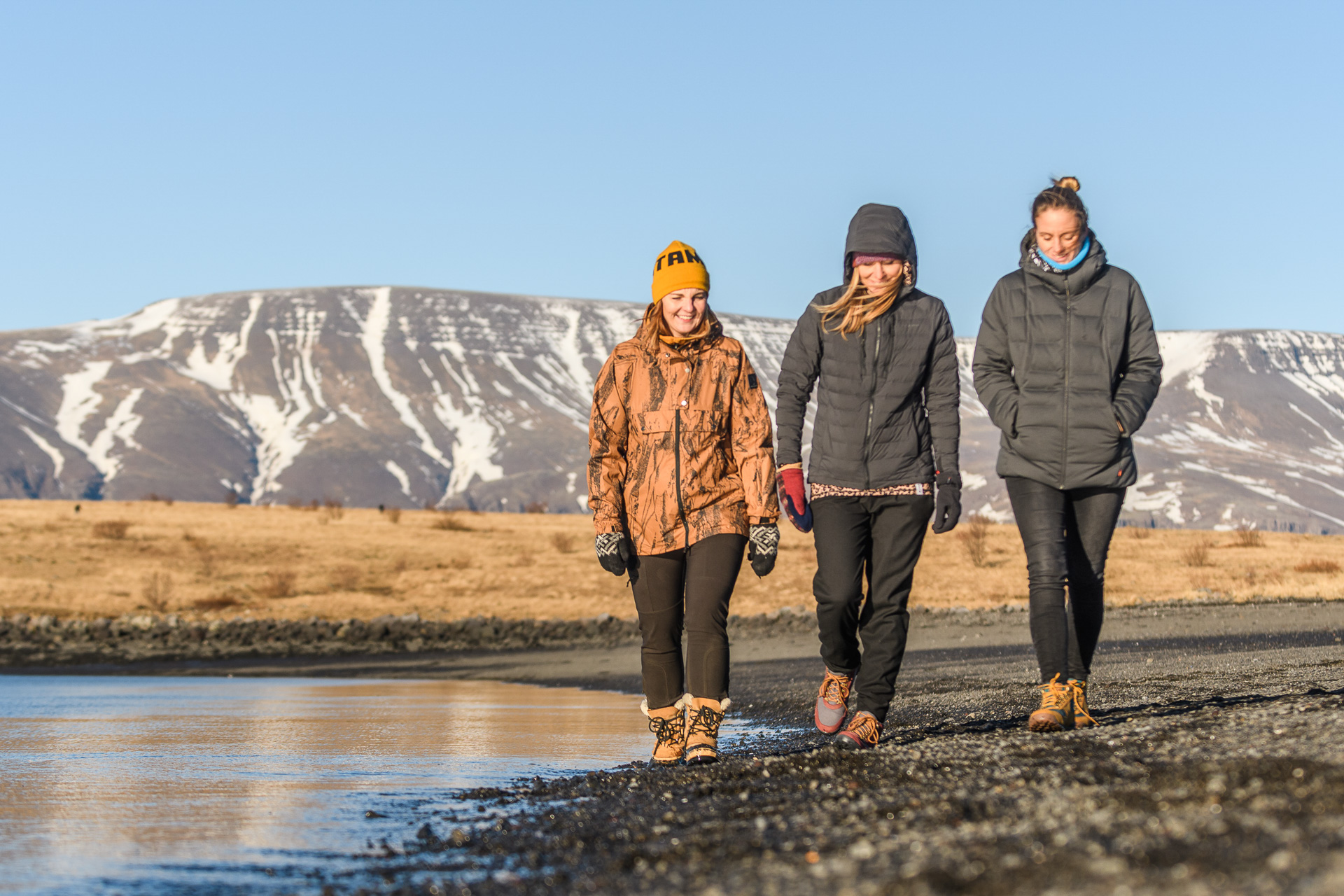 Anne-Flore hunkered down and immersed herself in the history of the country's progressive politics, and the pair set up a series of interviews with iconic Icelandic women to take place during their trip, alongside the snowboarding and surfing of course.
The plan started to come together, and the pair decided they would drive there from Austria in Aline's white van which looks more like a school minibus than a hipster campervan (in a good way).
"In 1975, 90 percent of Iceland's female workforce decided to go on strike, refusing to work, cook, clean or look after children"
The resulting movie, A Land Shaped By Women, is Anne-Flore's directorial debut. It's already won a clutch of film festival awards around the world, from LA to Austria and Bristol, and it's easy to why. Instead of opening with Aline or Anne-Flore dangling off some icy precipice, it starts with powerful black and white footage of Icelandic women singing on October 24th 1975.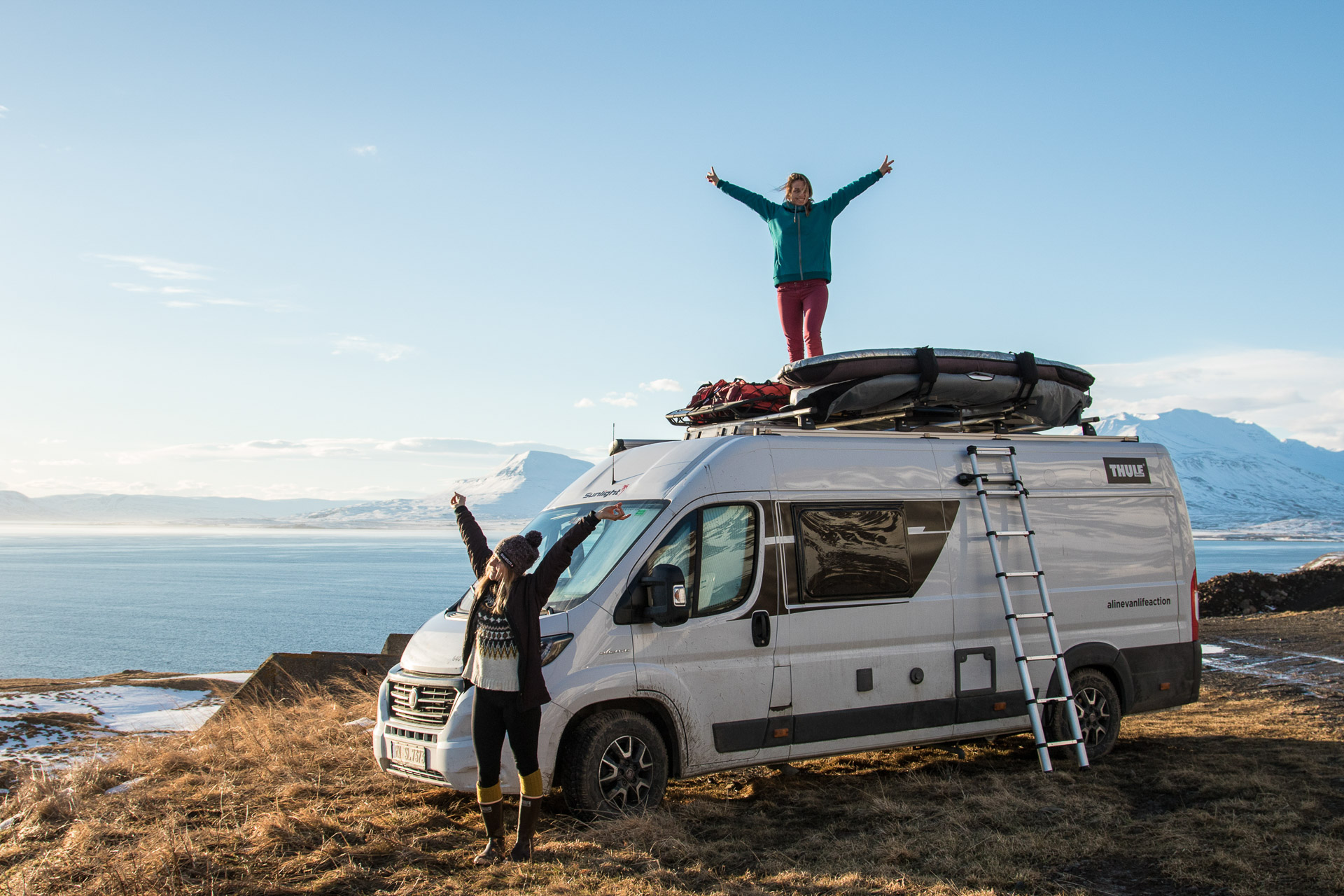 That was the day 90 percent of the country's female workforce decided to go on strike, refusing to work, cook, clean or look after children. Unsurprisingly, the country ground to a halt; five years later Iceland elected its first female president, Vigdis Finnbogadóttir. A hugely popular single mother who was subsequently re-elected four times, holding the post for 16 years in total.
The film mixes powerful facts and interviews about Iceland's gender politics with dreamy footage of Anne-Flore and Aline snowboarding down (and splitboarding back up) perfectly-white mountain spines with blue ocean backdrops - then surfing those same waves, with the snowy peaks in the background.
For the last nine years Iceland has topped World Economic Forum's index for gender equality, thanks to its world-leading policies, including giving three months of parental leave to both parents and teaching preschool girls how to be strong and assertive.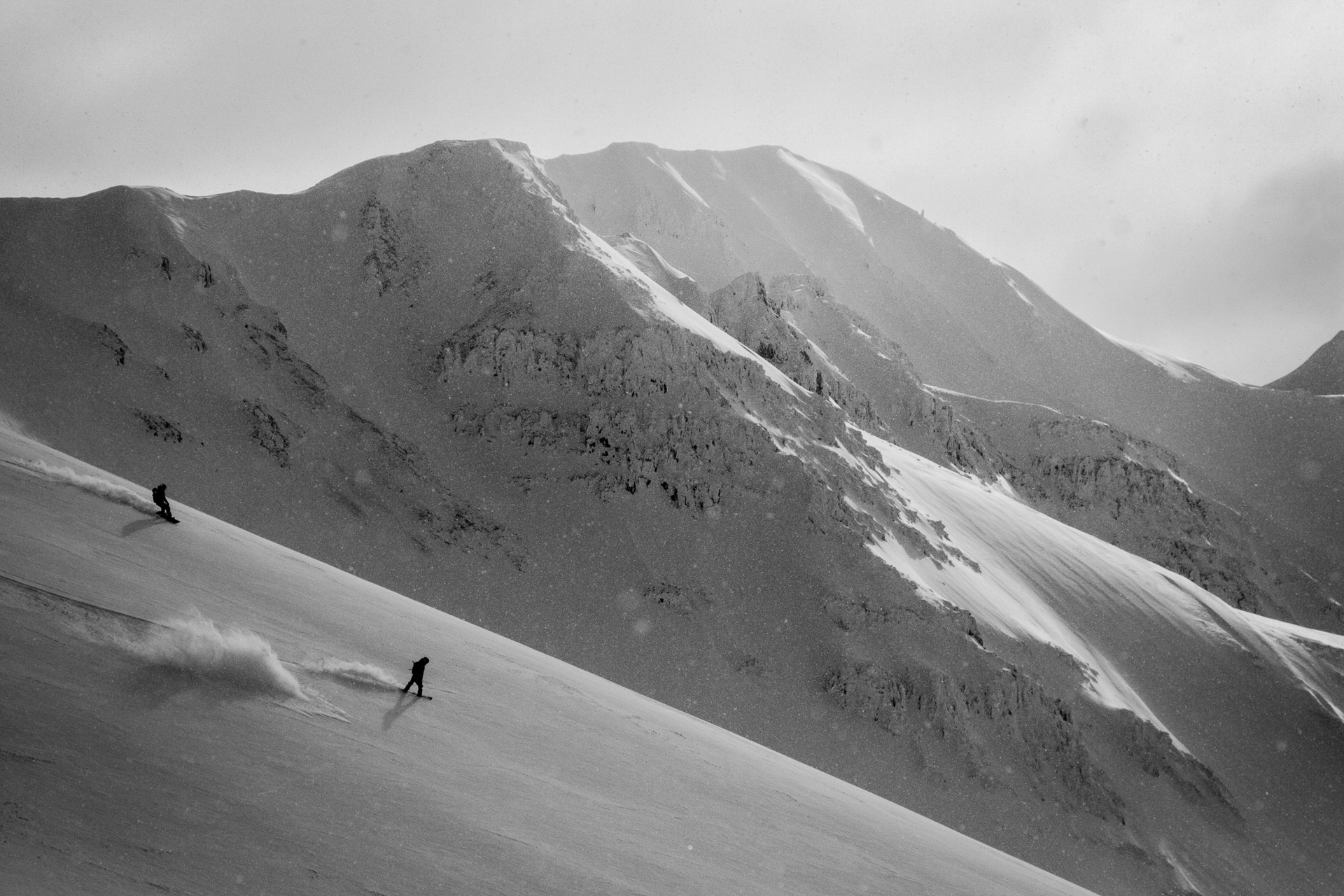 When the financial crash hit Iceland in 2008, local people were invited to help draft a new constitution. Katrin Oddsdóttir, then a student, now a human rights lawyer, was one of those people; she was the first-person Aline and Anne-Flore met along the way.
Interviewed on a beach dotted with black volcanic rock, Katrin speaks of how the financial crisis made Icelandic people look at themselves, and question how risk-orientated, male-dominated values influenced the crash.
"The financial crisis made Icelandic people look at how risk-orientated, male-dominated values influenced the crash"
She explains how the draft constitution had a provision to give nature her own rights, and declared sexual violence forbidden. "In Iceland we have realised that equality is a natural resource," says Katrin. "And the men are making this their own battle as they see it's for everybody. If you give minorities a say you get more clever decisions that way."
In 2012, 67 percent of Icelandic people voted in favour of the new constitution in a referendum. Unfortunately it wasn't embraced by the party who came to power in the subsequent election, and so was never implemented. Several political parties still use it to inform their policies however.
Elsewhere in the film, Anne-Flore and Aline meet the first Icelandic woman to climb Everest and go splitboarding with one of the country's first female surfers and snowboarders, Heida Birgisdóttir. Heida founded Nikita, a hugely successful women-only action sports brand in a sea of male-dominated clothing companies.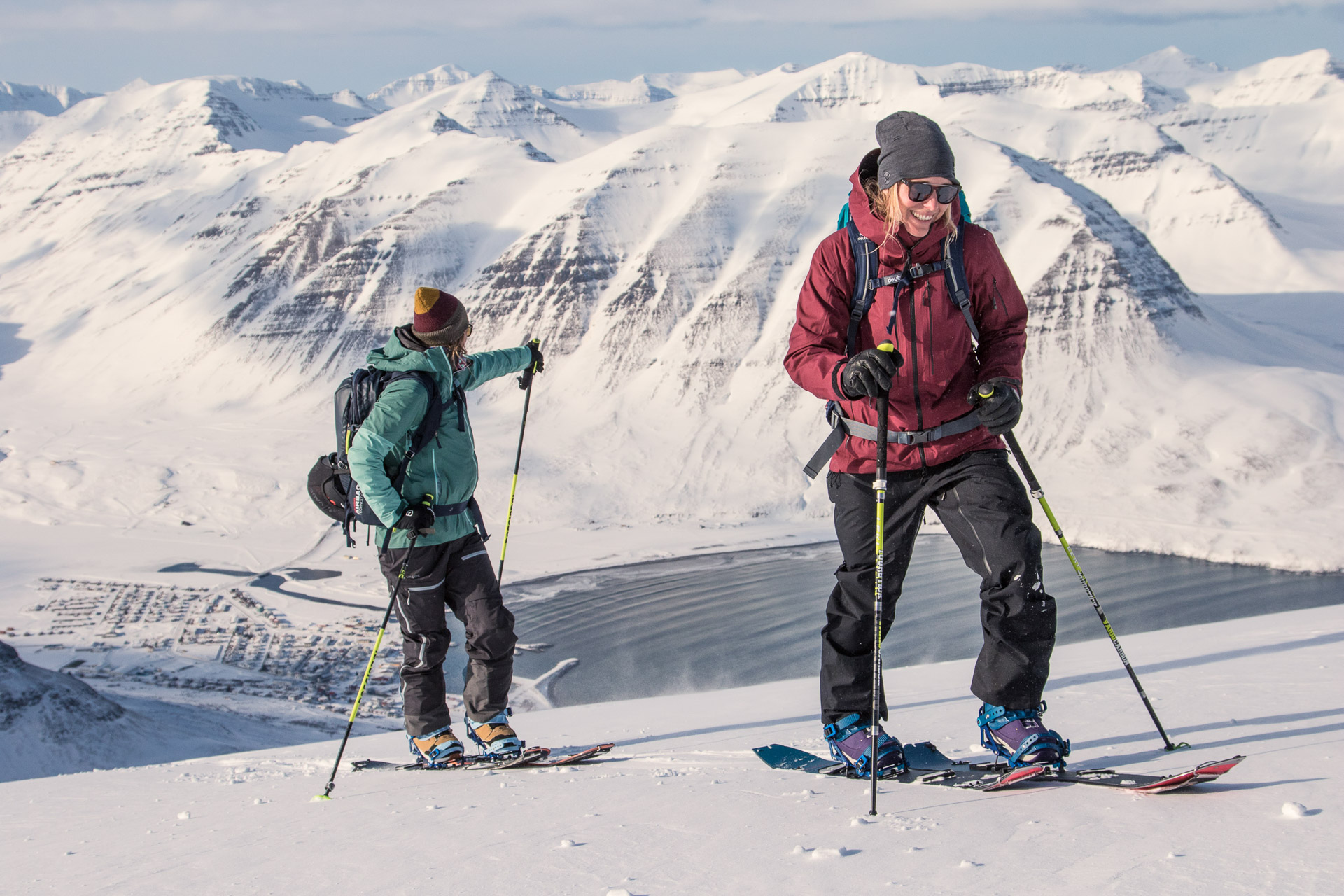 Anne-Flore remarks on how shy and humble she is and makes the point that when it comes to female role models we shouldn't underestimate their achievements just because they lack ego and don't shout about them.
One of the best interviews is with the young feminist performer Una Torfadóttir, whose poem, which begins: "I was ten years old when I was called a whore…" went viral. Watching her recite it in a field of a weather-battered long grass is extremely powerful. She tells Anne-Flore and Aline: "The girls of today demand power and equality and respect. We're not asking politely, we're demanding something that should [have been] ours a long time ago."
A Land Shaped By Women does all the usual stuff that adventure sports movies are meant to do. It makes you want to get out from behind your desk and be more adventurous; to snowboard, surf and travel. But it also shows that you can be in tune with nature without dominating it.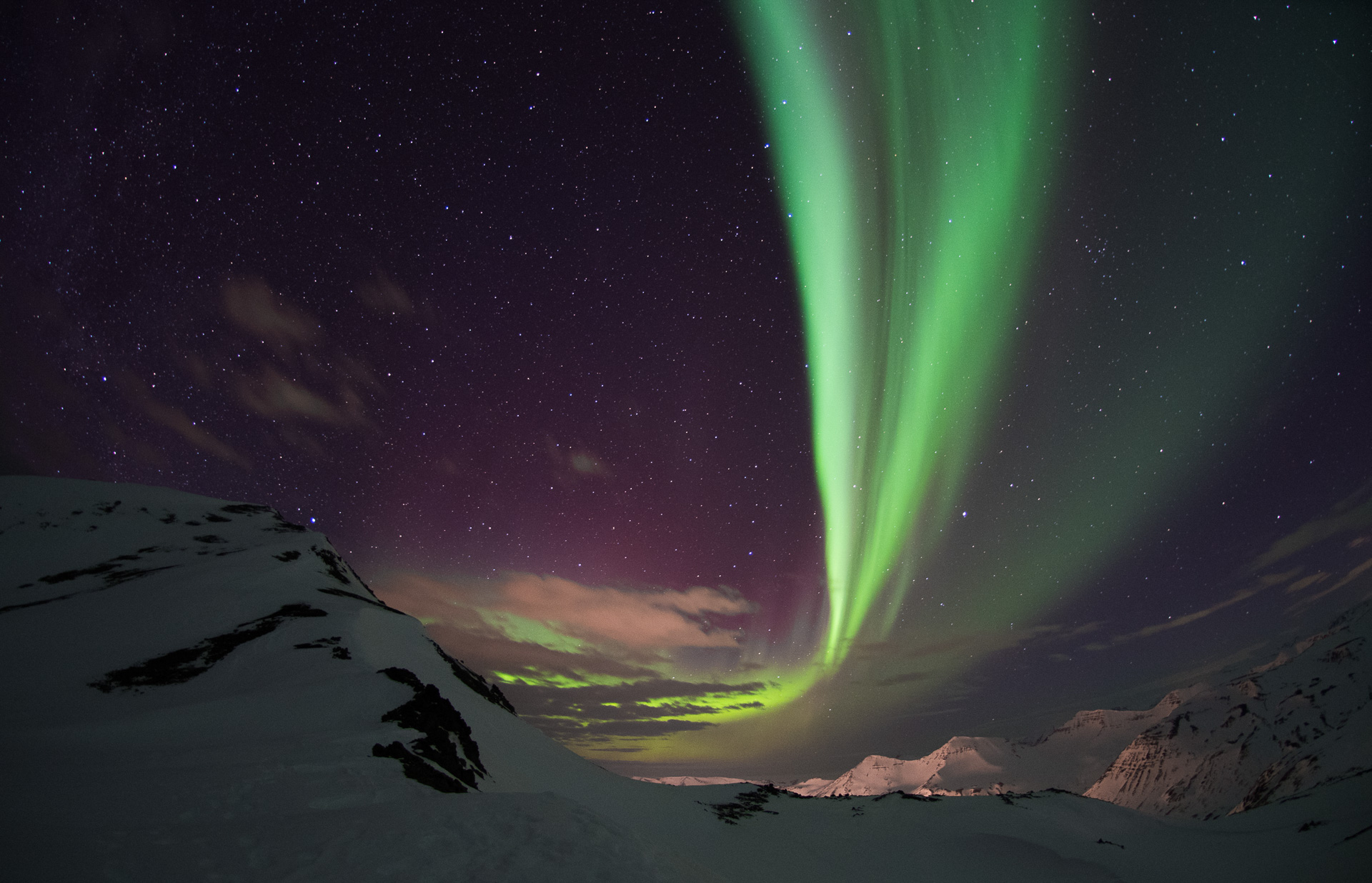 It provides a fresh and proudly feminine perspective on what it means to be strong and equal. And it looks beyond the beauty of the country and reminds us how amazing and important Iceland, its people, and their attitudes are, especially in the post #MeToo world.
A Land Shaped by Women is playing at the Adventure Uncovered Film Festival at the Rich Mix in London on November 30th 2018. You can pick up free tickets here.
Sam Haddad is an freelance writer and adventure sports expert based in Brighton. Follow her on Twitter.