Dodging Death & Shooting Reagan | What I Learned From 30 Years as a Gonzo Photographer
From fighting with West Ham's infamous firm, to drinking with Sandinistas, to meeting Mandela - Grant Fleming's life has been one hell of a journey
It's August 1988. Grant Fleming, the son of an East End docker and a shop girl from Poplar, is in the middle of a dusty road in deepest Panama City with a gun to his head. He is wondering, quite reasonably, whether giving up life as a musician to pursue a career in photojournalism was the right choice.
"If somebody read you a list of Grant's experiences you'd probably say they'd made it up"
The previous day, Grant had been arrested by a drunken policeman who'd been reprimanded and made to apologise publicly for his mistake. Incensed, the embarrassed officer had enlisted the help of feared street gang "The Famous Ones" to 'take care' of the plucky Cockney bastard who'd shown him up. They found him in a grocery store, kicked the door down, put the open end of a shooter up against his temple, and began to drag the young Londoner out onto the street.
Grant had come to realise in his three months travelling Central America that life was cheap here, and this was not an empty threat. Thinking on his feet, he shouted the name of a local street kid he'd shared a friendly word with the day before, hoping it carried enough weight to hold fate in its tracks for a moment, at least. It worked.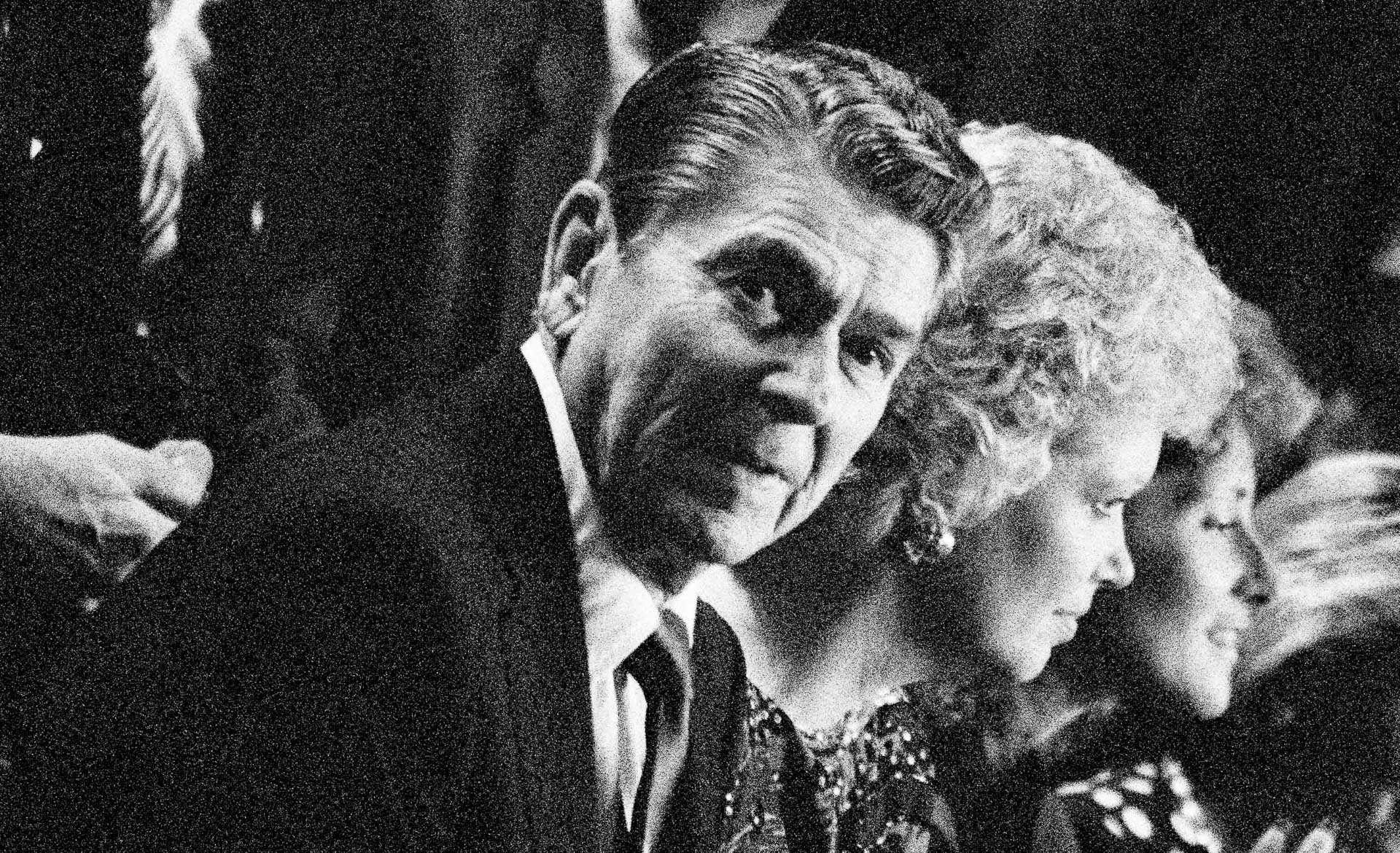 The pack of would-be killers eased up just long enough for Grant to bolt like a greyhound into the path of an oncoming taxi and jump in the back screaming "Vamos! Vamos!" A baptism of fire to make even the most hardened of photojournalists consider a life of weddings and family portraits. This would merely be the beginning of the next 30 years in the life of Grant Fleming, the photographer.
You could say that not much was expected of Grant. Born into the East End of the 1960s where career prospects were dire, he instead found purpose in the street culture of working class London – football, music and politics – a trio that would go on to shape his incredible life journey.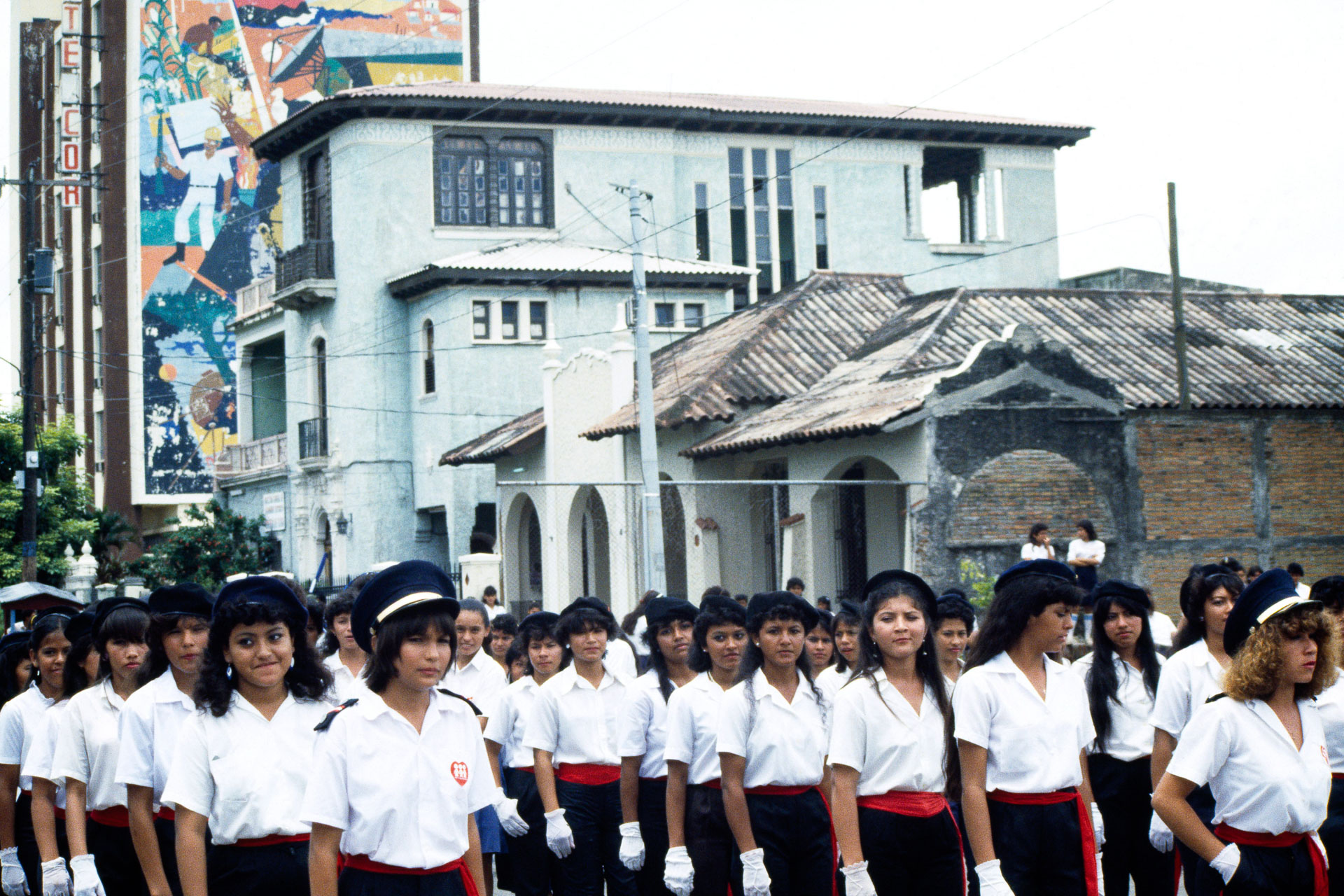 If somebody read you a list of Grant's experiences you'd probably say they'd made it up, but here's a snippet anyway. After a stint on the docks he became a successful musician, playing punk in London and metal in LA (where he was once supported by a local outfit named Guns 'n' Roses).
"Johnny Depp said: 'You got balls, man!'"

He was Primal Scream's official photographer for 20 years, was involved in warehouse raves during Acid House, ran the dance music label at Creation Records, and saved Jason Donovan after his infamous Viper Room 'incident' at Kate Moss' 21st birthday party (prompting Johnny Depp to declare: "You got balls, man!").
On the terraces, he was a founder member of West Ham's infamous hooligan firm, the ICF. He escaped the KGB when an away day turned ugly, was stabbed twice on the terraces, covered seven World Cups from Mexico to Moscow, and photographed a long list of football legends from Gazza to Maradona.
If that wasn't enough for one lifetime, Grant has also spent the last 30 years travelling to global conflict zones in an effort to tell the stories of the people on the frontline, ducking the usual media protection to give an unblinking view of places accessible only to those with nerves like iron filings.
As he tells me over a cuppa in Shoreditch, a stone's throw from where he grew up and still lives, it was a political trail which led him on that initial trip to Central America in 1988: "I'd always been active at demos in London, and it was actually where I first cut my teeth as a photographer" he begins, "but I'd got an interest in what was going on in Nicaragua when I heard Sandinista by The Clash. It was a time of political awakening, in music especially. I thought, what if I went to Central America and saw for myself what I'd been shouting loudly about back home? Get the real story. See if I had the balls to be a photographer in places like that".
The first stop on the journey was New Orleans, and a Republican Party Conference – a fitting start considering it was the Reagan government's foreign policy, specifically their backing of the right-wing Contras, which was fuelling the conflict in Nicaragua. "I just wandered in through security with my camera and kept going… and kept going. Before I knew it I was stood a few seats away from the leader of the free world! You'd never get away with it today," he laughs.
"He was a founder of West Ham's infamous hooligan firm, the ICF, and was stabbed twice on the terraces"

"I was hauled out by security, bundled into a room and interrogated about who I was and what I was doing there. I acted innocent and told them it was all for a college project and I just wanted to take a picture of the President. I think they were in disbelief that anyone would be so stupid. They were shouting at me, 'You jerk! You could have been shot!' In the end they just opened the door and let me walk out, camera in hand, with the roll of film I'd manage to shoot fully intact. One-nil to the Cockney boys!"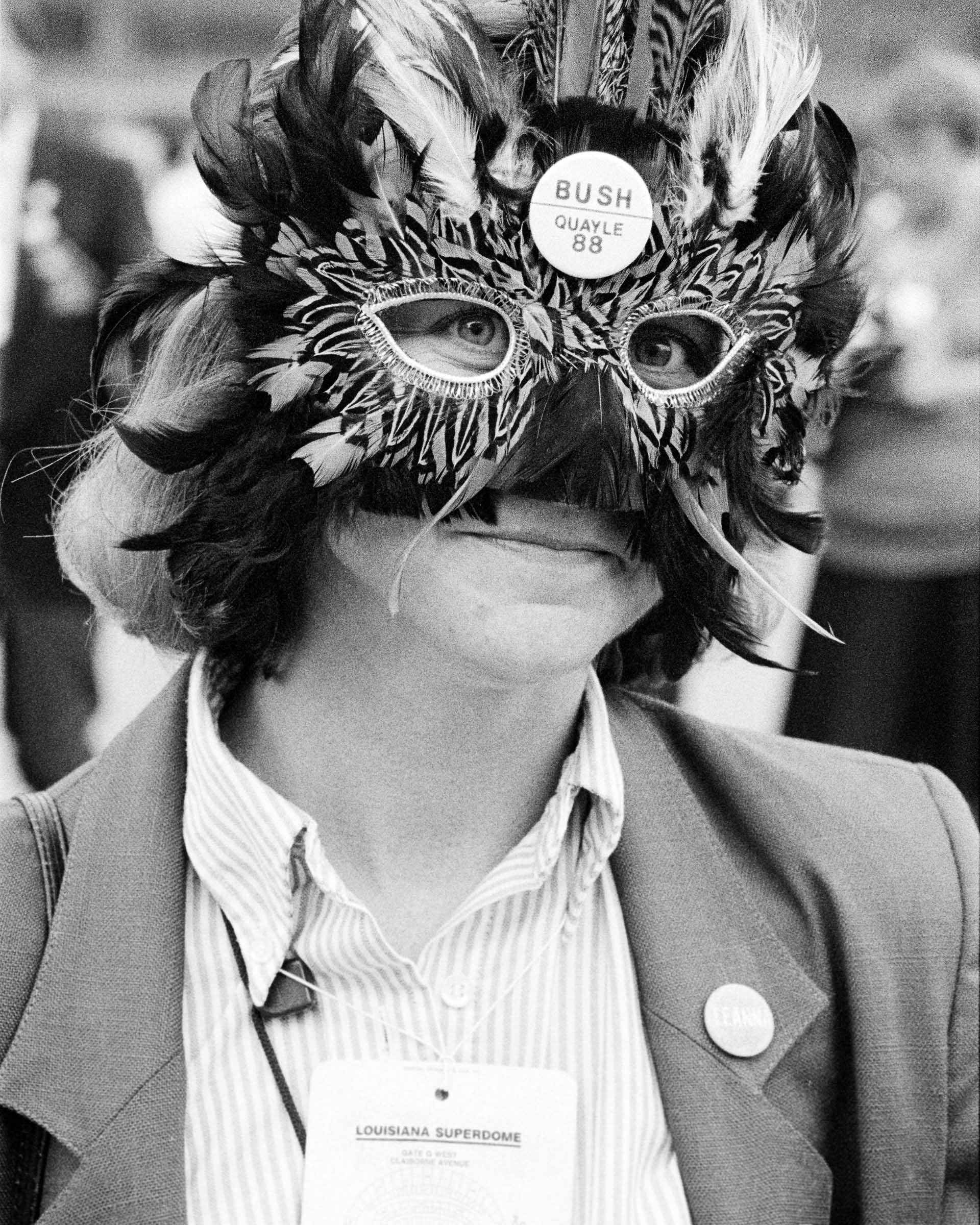 Finding himself in the right place at the right time would be a recurring theme for Grant throughout his career, as he'd discover soon after crossing the border into Nicaragua, following a long and volatile journey down the spine of Central America.
"I rode into Managua on the top of a truck, soaked to the bone and my bags sodden wet from a tropical storm, and hit the ground running. I found a meeting for Sandinista Youth that [leader] Daniel Ortega was speaking at and got to photograph him within four hours of being there. It was so informal that I went up and chatted to him, and when I told him I was from London he invited me to stay for an anniversary party" he remembers, laughing.
"I was necking rum and Salsa dancing. Then I got a tap on the shoulder and was informed that this lady was in fact 'la esposa del Presidente' – the President's wife…"

"I was soon necking the local rum and Salsa dancing with a lady on the dancefloor. After a few minutes I got a firm tap on the shoulder and informed that this lady was in fact 'la esposa del Presidente' – the President's wife. I eased up after that!"
During his stay, Grant would work with the Nicaragua Solidarity Campaign to help build water filtration systems in remote villages where infant mortality rates were among the worst in the world, taking pictures of those he met along the way. "My eyes were open from then on. Coming from the East End, I'd never seen anything like this in my life. It was unbelievable. I knew there was a whole world out there that was different from mine".
I wondered, in talking to Grant, if going to places nobody else will, without the protection afforded to establishment journalists, has been a reckless tactic. "How else would I know what real life for those people was like?" he reasons, matter-of-factly with a slurp of tea.
It's certainly made for a few hairy moments when events have taken a turn for the worst, including a kidnapping in Somalia, being shot at whilst working in refugee camps on the West Bank, and another attempted murder on the border of Honduras.
Grant thanks his East End upbringing for being able to hold his nerve in such situations, and it's clearly for the same reason that people and communities across the world have been so welcoming to his lens over the years. Some call it the old-school mentality: an honest simplicity, unaffected by social construct, that propagates respect.
An equal rights, pro-democracy narrative has motivated many of Grant's trips throughout his working life and is something he feels as passionate about today. As he found out on a trip to South Africa in 1994, the value of solidarity is immeasurable to those locked in a battle with oppression, where even the smallest of gestures can lift the morale of those on the ground.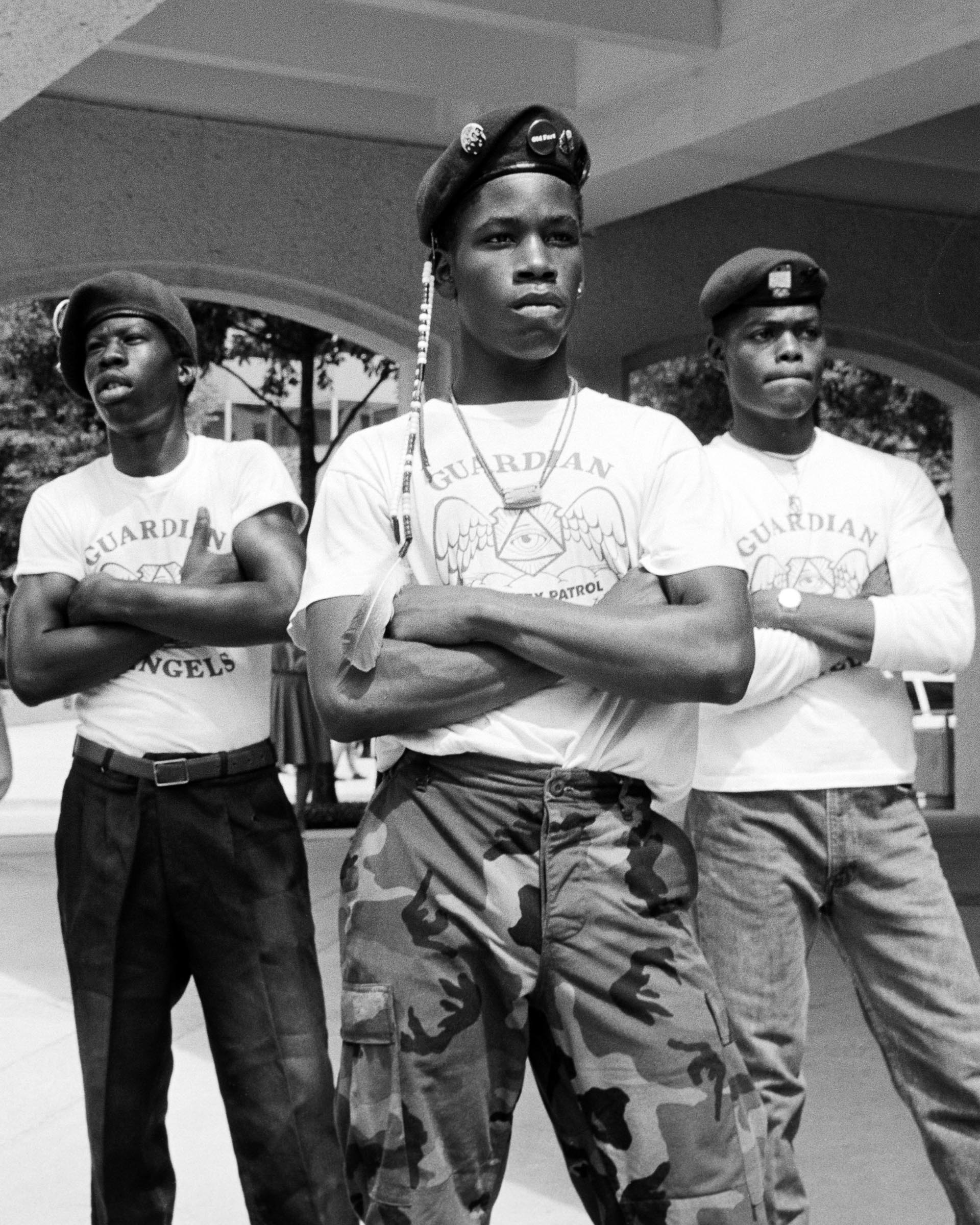 I went to cover the country's first free multiracial elections after apartheid," he begins. "I'm walking down a quiet corridor in ANC HQ and I hear those familiar dulcet tones. I thought 'no way, it can't be', but sure enough, walking towards me flanked by a couple of aides was Nelson Mandela. I offered out my hand to shake his and spluttered out 'Mr Mandela, err I'd just like to…wish you good…ehh luck for…the elections'. Now he may well have done the old 'not now son, I'm busy', but he stopped, took my hands in his, immediately comforting me like the nervous child I must have appeared to be."
"I'm walking down a quiet corridor in ANC HQ, and walking towards me was Nelson Mandela"

"He spoke to me about London, about the activism of the British people, and then started thanking me and the British Anti-Apartheid movement for their major involvement in the struggle, and for actively helping in getting him released from prison. I was dumbstruck: here was my number one hero of all-time, stood there, thanking me?! It was the most important moment of my life. Everything that was said about his unique presence, his overflowing warmth, his ability to make you feel special, and his almost spiritual aura – all true."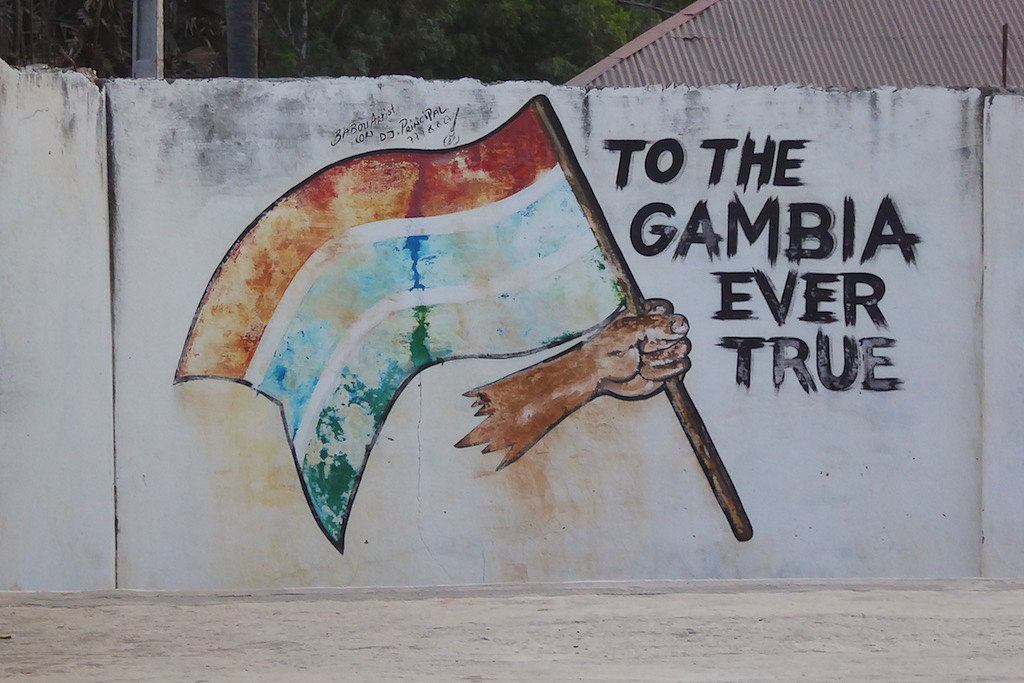 For another incredible example of a person truly living and breathing their work, fast forward to January 2017. Our man was in Senegal working on his forthcoming autobiography, when whisperings came through of political unrest in neighbouring Gambia.
The country's tyrannical leader, Yahya Jammeh, was being chased out after a 22 year campaign of terror, having personally administered torture and the murderous silencing of critics. The people had taken a stand, but Jammeh refused to leave the state house, threatening to take the country to civil war.
At this point, most people who've flicked the Vs at death and gotten away with it more than once might consider turning the other way, ordering a beer and watching it on the news. Grant, however, now into his fifties but with his enthusiasm undimmed, crossed the border and "got in amongst it".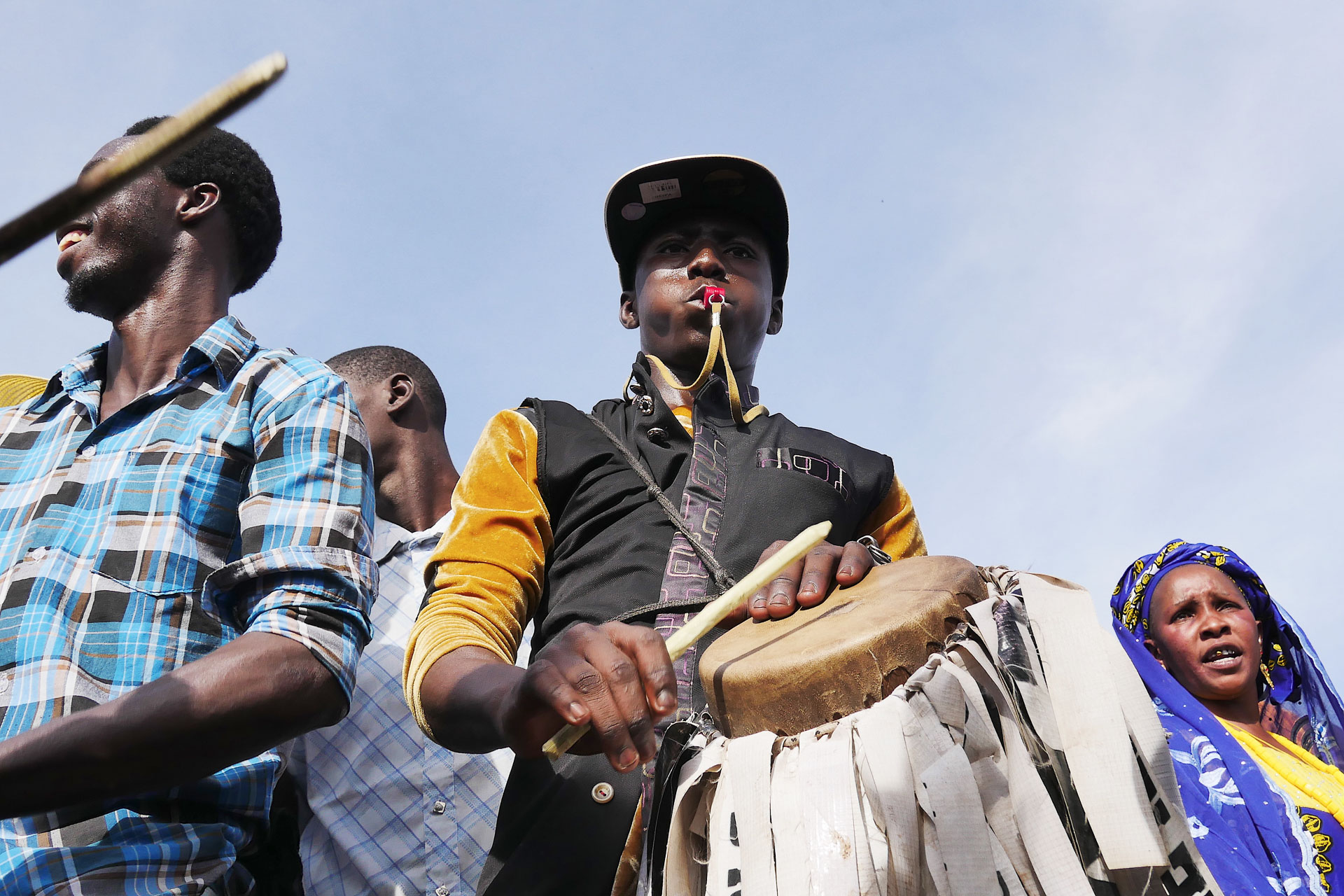 On the ground, tourists were literally running for the airports and citizens had even begun to flee their homes. Jets circling overhead made the dusty streets of Banjul shake, and a dark cloud of menace hung in the air. "I thought I'd pop over for five days to see what was happening. Well, five weeks later, I was still there".
"Grant, now into his fifties but with his enthusiasm undimmed, crossed the border and 'got in amongst [the revolution]'"
The old tyrant did as tyrants do and fled, leaving the democratically elected Adama Barrow to take his place amid an eruption of street parties which went on for weeks. Grant was there to document it all, long after the rest of the world's media had gone home.
"I've been involved in partying on every continent for many a year and the events in The Gambia were some of most exciting events I've ever been to" he says, wide-eyed. "The communal singing of pro-change songs and the love for their country made the hairs on the back of my neck stand up."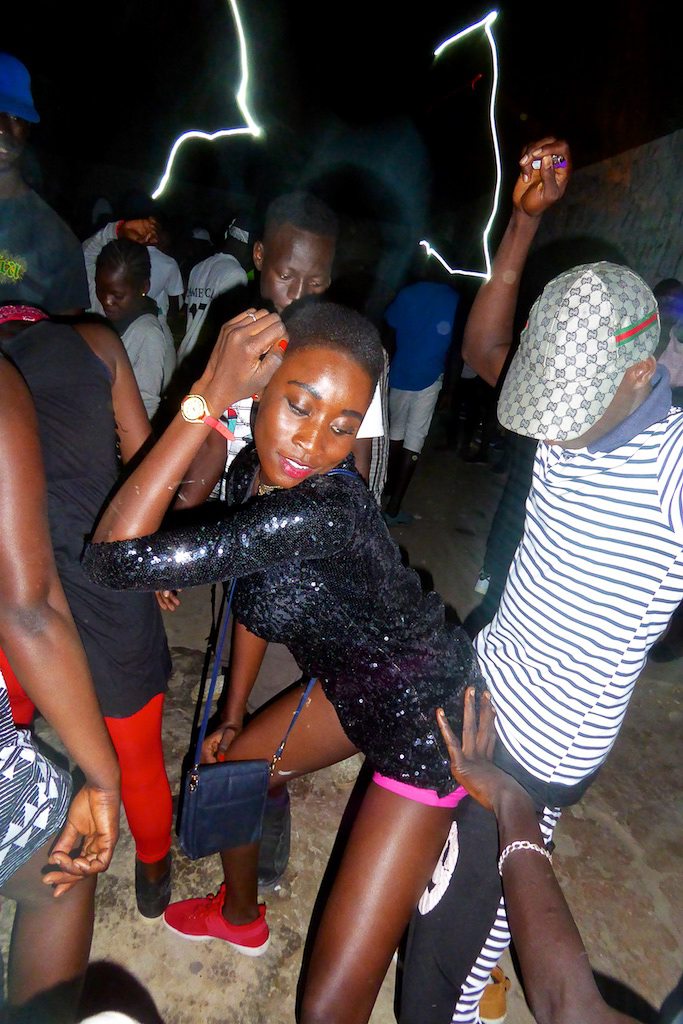 Harking back to his days putting on Acid House raves, Grant linked up with a soundsystem named OneForce – one of many groups putting on parties alongside community and youth workers – and helped set up shows in nightclubs, sports halls, basketball courts: anywhere fit for a party.
"I will say with hand firmly on heart, it's one of the best nightlife scenes I've ever come across. Surely [one of the best] anywhere in the world right now" he says. The resulting pictures struck such a chord with the Gambian people that they invited Grant back to exhibit in the country's national museum, his photos replacing those of their former ruler which once hung on the walls. Not a bad day's work.
Thirty years have passed since the actions of right-wing UK and US governments inspired that first trip to Nicaragua, so I'm interested to know how Grant feels about the rise of nationalism at home and abroad today: "Well can you believe we're even talking about it again in this day and age?" he begins.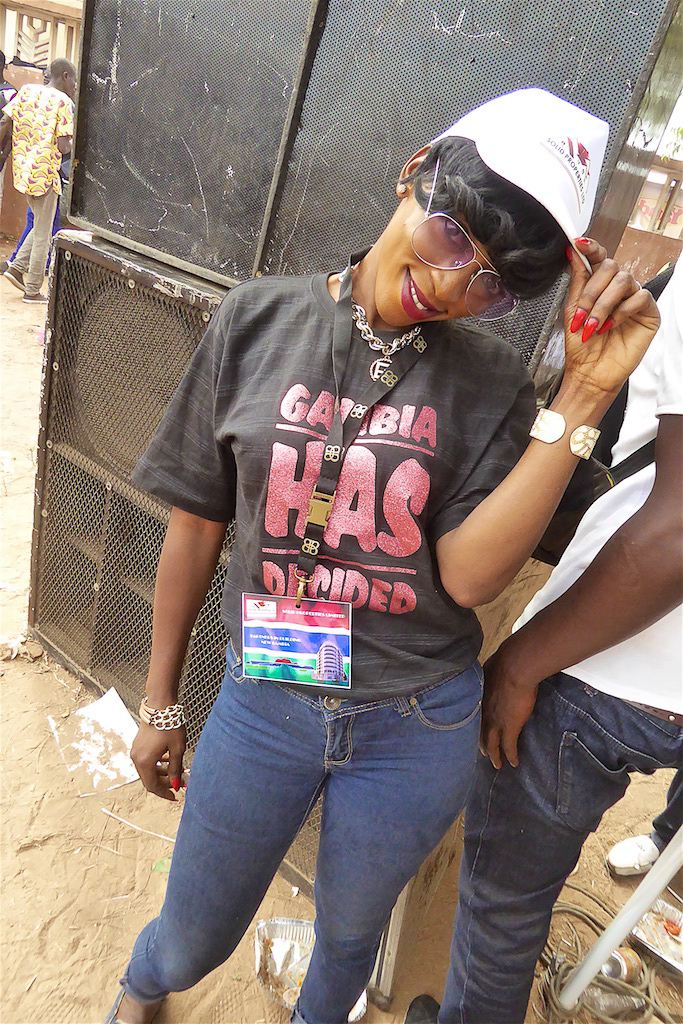 "What an insult to those brave souls who stood up against totalitarianism, who sacrificed their lives, and our very own families that went through hell in order to give us the freedom of speech these fuckers would take off us in a heartbeat. And trust me, I speak firmly against oppression and fascism from any race, religion, creed or nation. Do not believe their lies and do not fall into their trap".
"The reality is" he continues, "from all my years of travelling and the multitude of people I've met, I've been welcomed with warmth and hospitality practically everywhere I've been. I truly believe that 99% of people on this earth are good and have no intention of complicating things for others – well that's my experience anyway. It's the differences which make us interesting, and makes the world so incredibly fascinating. Imagine a place where we all looked the same and all did the same things – how boring is that?!"
Tom Armstrong is the founder and editor of The Move magazine. Keep up with him on Twitter.