Love, Lust and Skinny-Dipping | A Summer in Corsica
Pierre Ange-Carlotti returns home for a summer of intoxication and infatuation on Corsican shores
I was born and raised in Corsica. My mother still lives in my hometown, Morta, a wild suburb near the popular tourist destination of Ghisonaccia – a city full of holiday resorts and campsites. Last year, I landed at Bastia in August, drove for an hour in old Mitsubishi Pajero to the south and arrived at my family's place.
Lea was the first to arrive. She came by boat from Nice. Then Elena, a native; and my good friend Elliot. Elliot brought a friend, a hot guy I didn't really know at the time. Henri-Pierre intrigued me – at the time he was the most exciting thing in Paris, the new kid on the block, blonde hair, hairy chest and those perverse blue eyes. To me he was Guillaume Depardieu, even if everybody else saw him as Michael Pitt.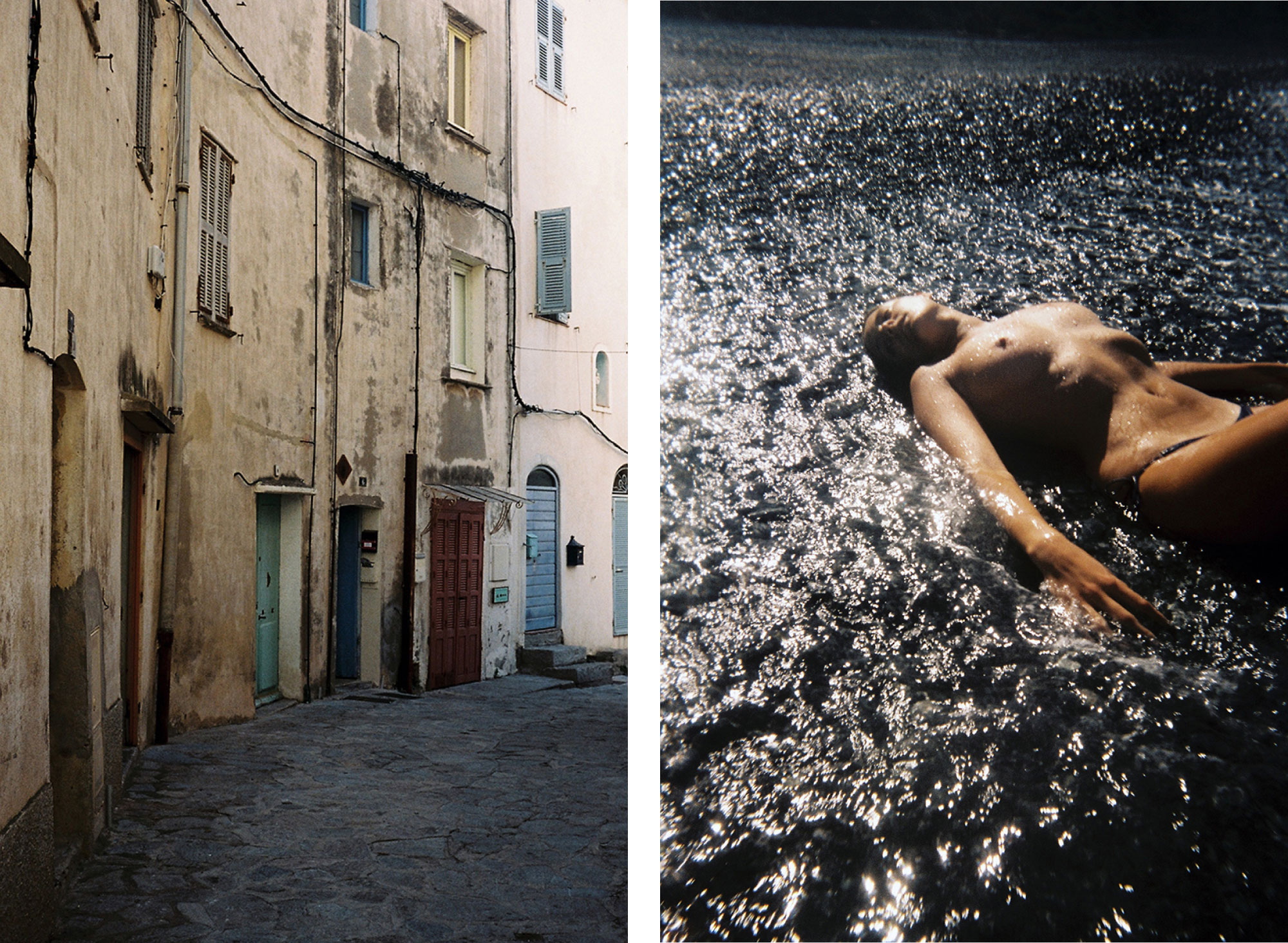 He had this mysterious attitude; the attitude of someone you want to save or someone you want to be saved by. He smoked as many cigarettes as me and was reading George Bataille: he's the kind of person who would come up to you and just say, "let's go for a fuck."
The first night together was epic. We had dinner together in the garden and were supposed to be having a quiet night, until some of my local friends came and took us to some terrible party in the mountains. Everybody there was wasted. Henri-Pierre and Lea fucked on the stairs of someone's house, but didn't have the time to finish because some people started laughing at them. Back in the party Henri-Pierre got punched in the face by a local and cut his left ear. The next morning Lea was complaining because some guy asked, "Are your eyebrows the same colour as your cunt?"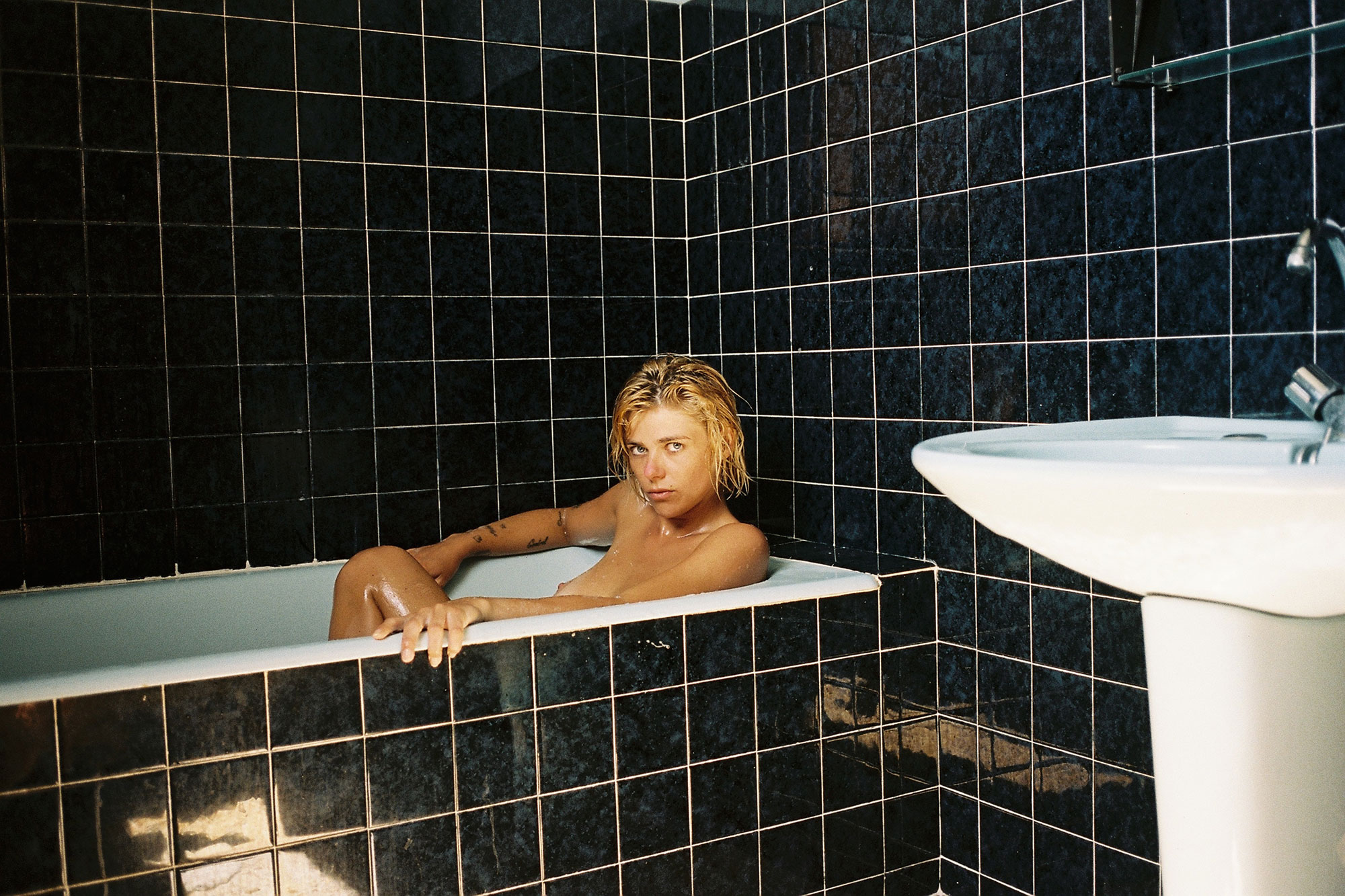 You usually go to the beach each day in Corsica. I'd rather be by the sea than in the mountains. Calzarellu is the closest beach to home; there's a wreck of a boat named Niagara, which is now a nudist spot. One day in late August, when they'd all left, I went to Niagara. I met an older man who told me all the stories about the people that went there. Sex stories, most of them – because when someone is lying naked in front of you, sex is the first thing that comes to mind.
In Corsica religion is very present. People are baptized and raised with the ghost of Christianity on their shoulders. But since I was fourteen, I've been visiting a Seer who reads tarot cards and asks question to a pendulum. It's been ten years and she's been right a lot of time. Some of it is based on religious beliefs; I'm always impressed by her collection of rosaries and little saint's statues, all those crosses hanging on the walls, it's fascinating.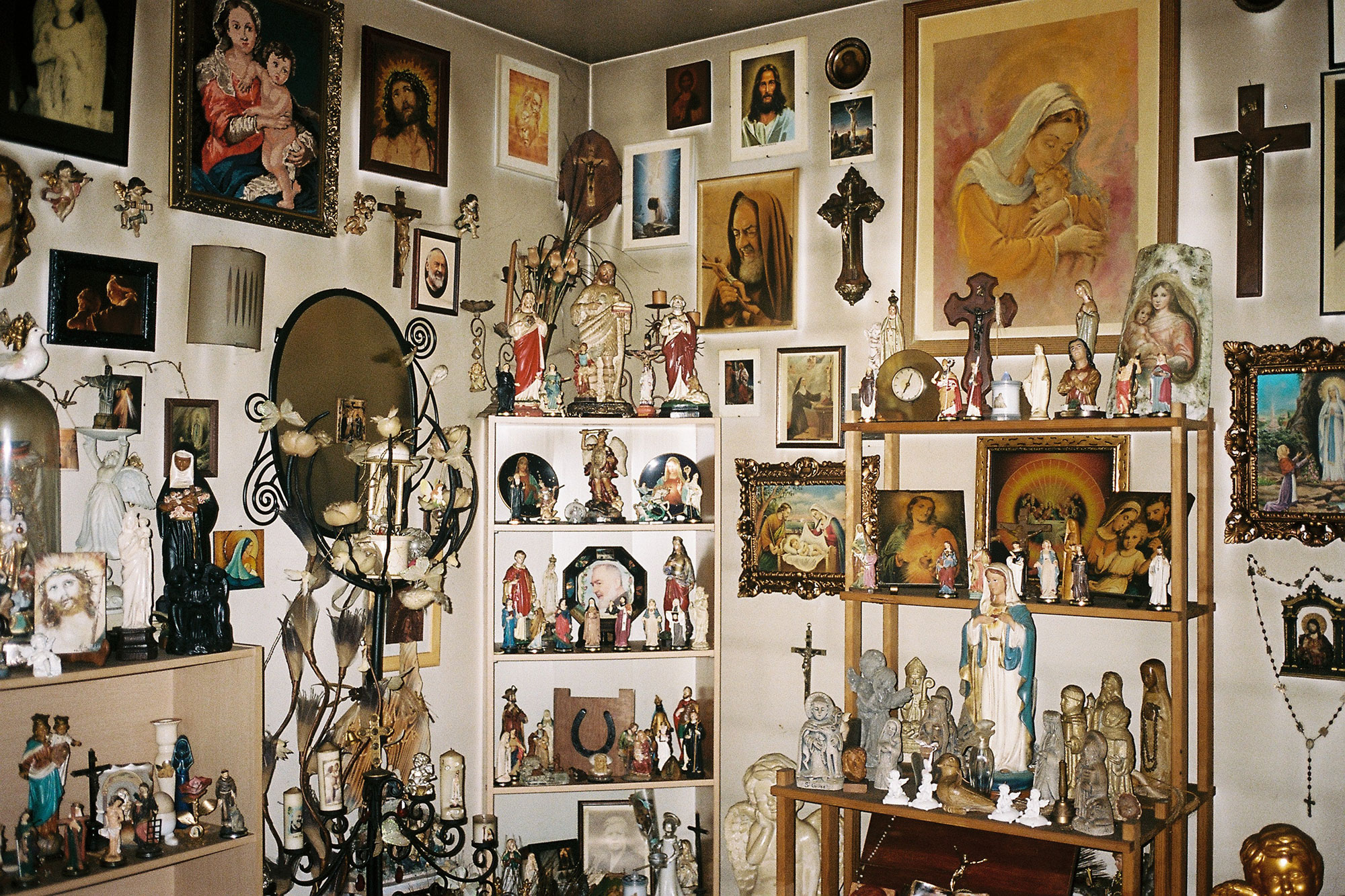 One day we went out on a boat to see Bonifaccio's coastline on Corsica's southern tip—the view of the sea there is mind blowing—and wandered through the city's cemetery. The only thing you want after passing between all those graves is to have yours there. There's a peacefulness that makes you think of heaven. As we left, Henri-Pierre gave me the necklace he'd been wearing all holiday.
I discovered the black beach of Nonza with Elena, we went there in late August. You just have to walk on the beach for three minutes and you feel alone. The only thing you can see is someone else being naked a hundred meters away from you.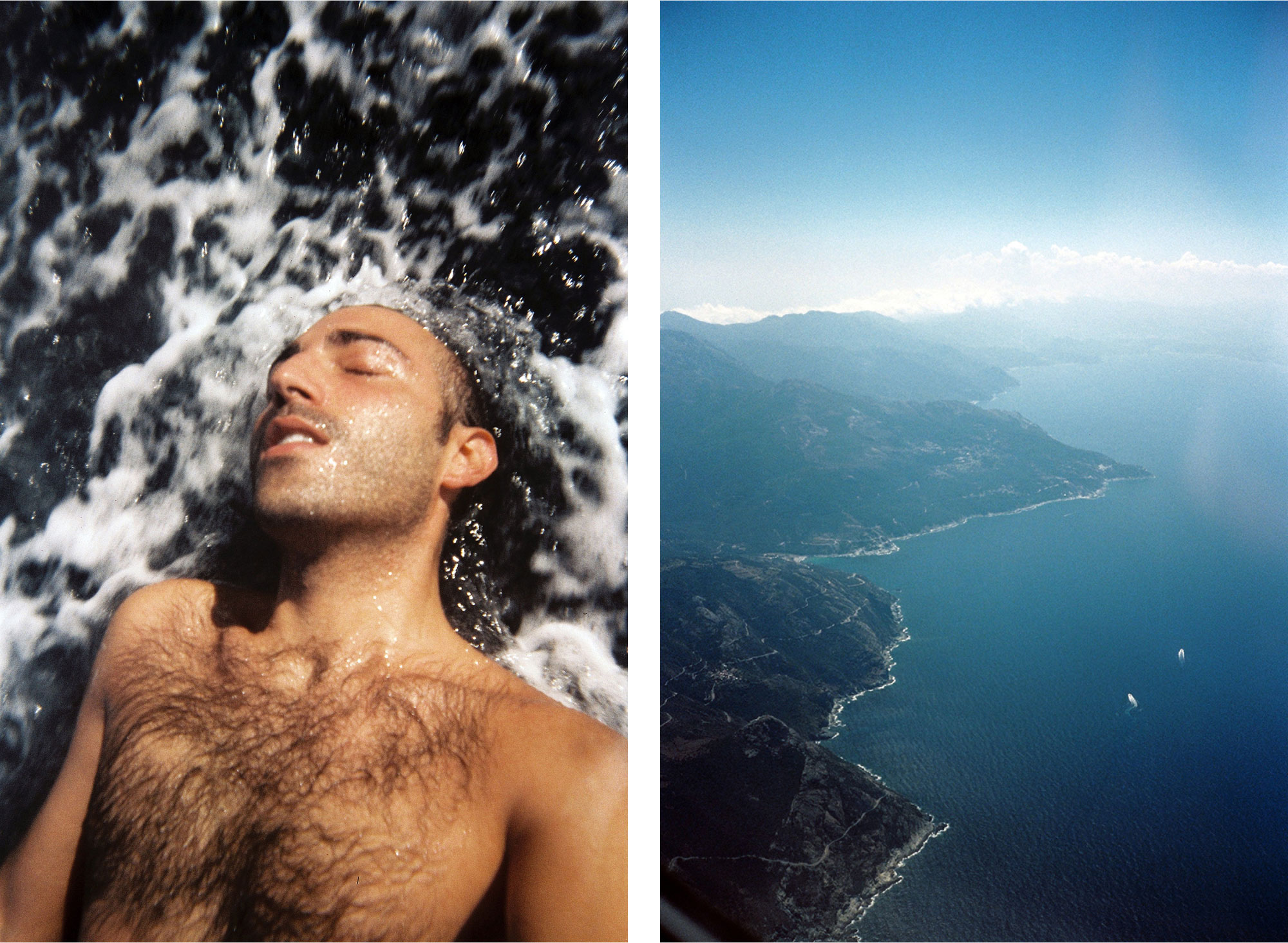 Lea doesn't even think they had sex together. She just said, "It was like a slap on the face, a kiss on the cheek, a hello with a smile." So they never gave it another try. I think I saw Henri-Pierre naked more than she did.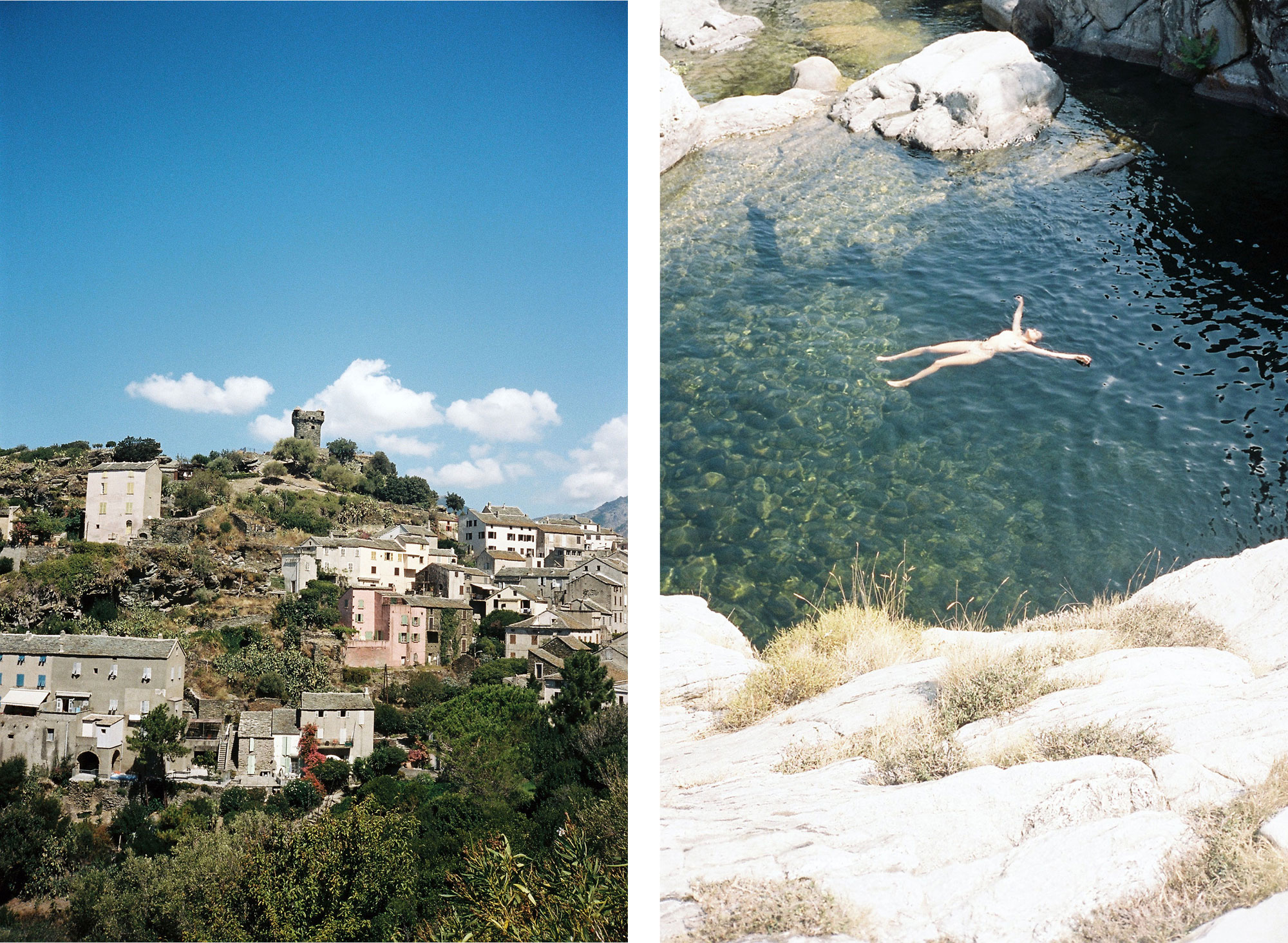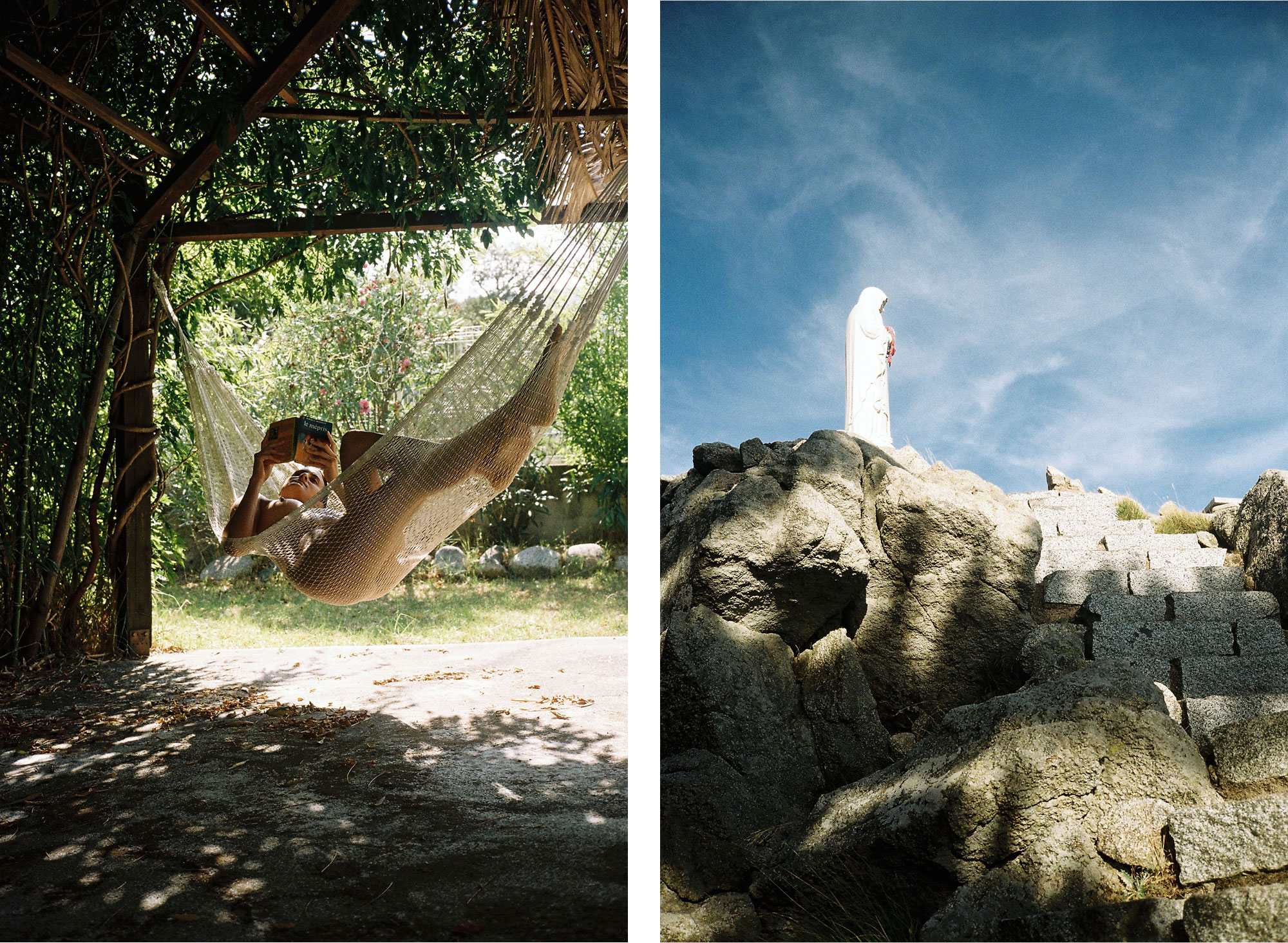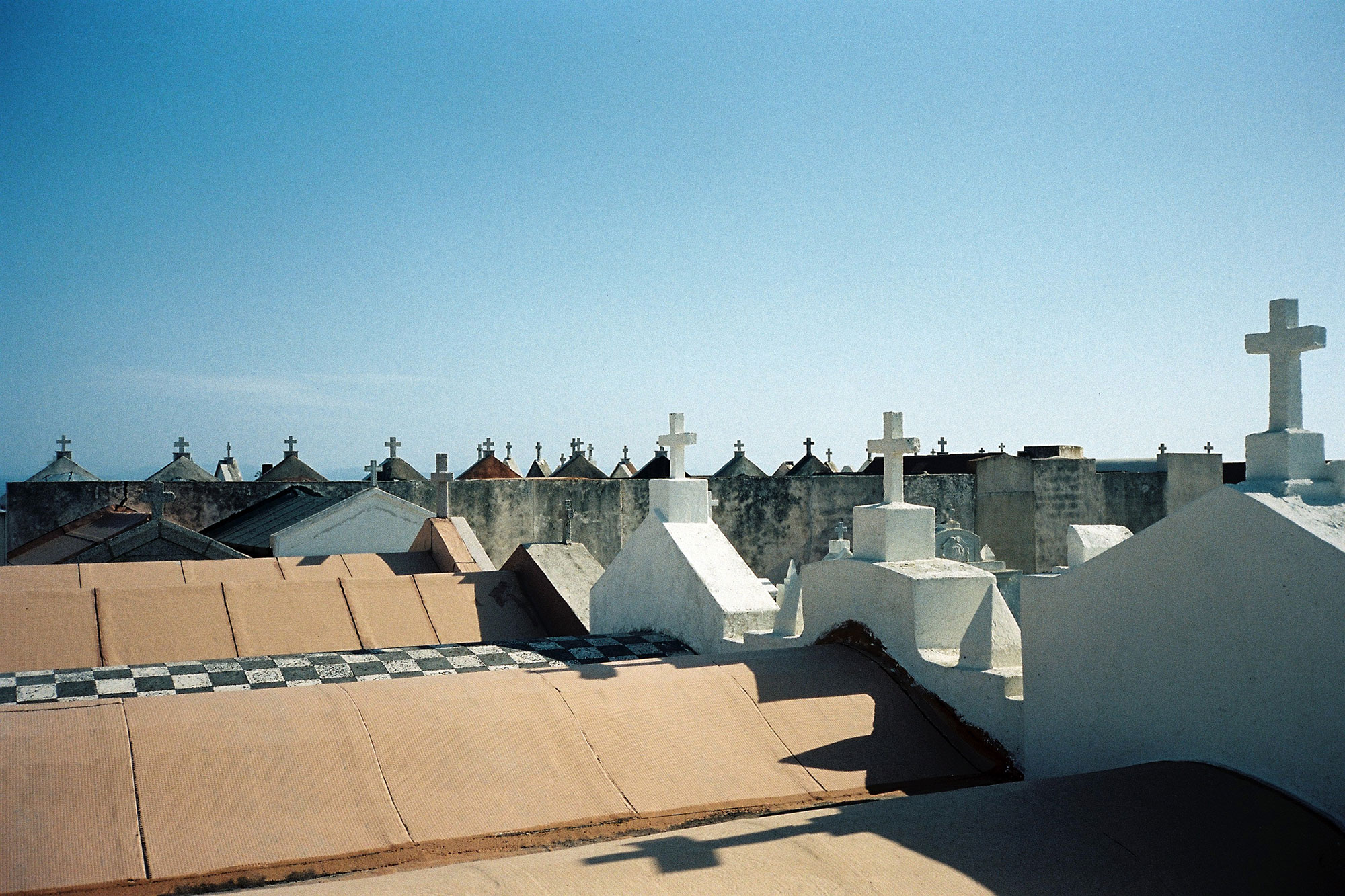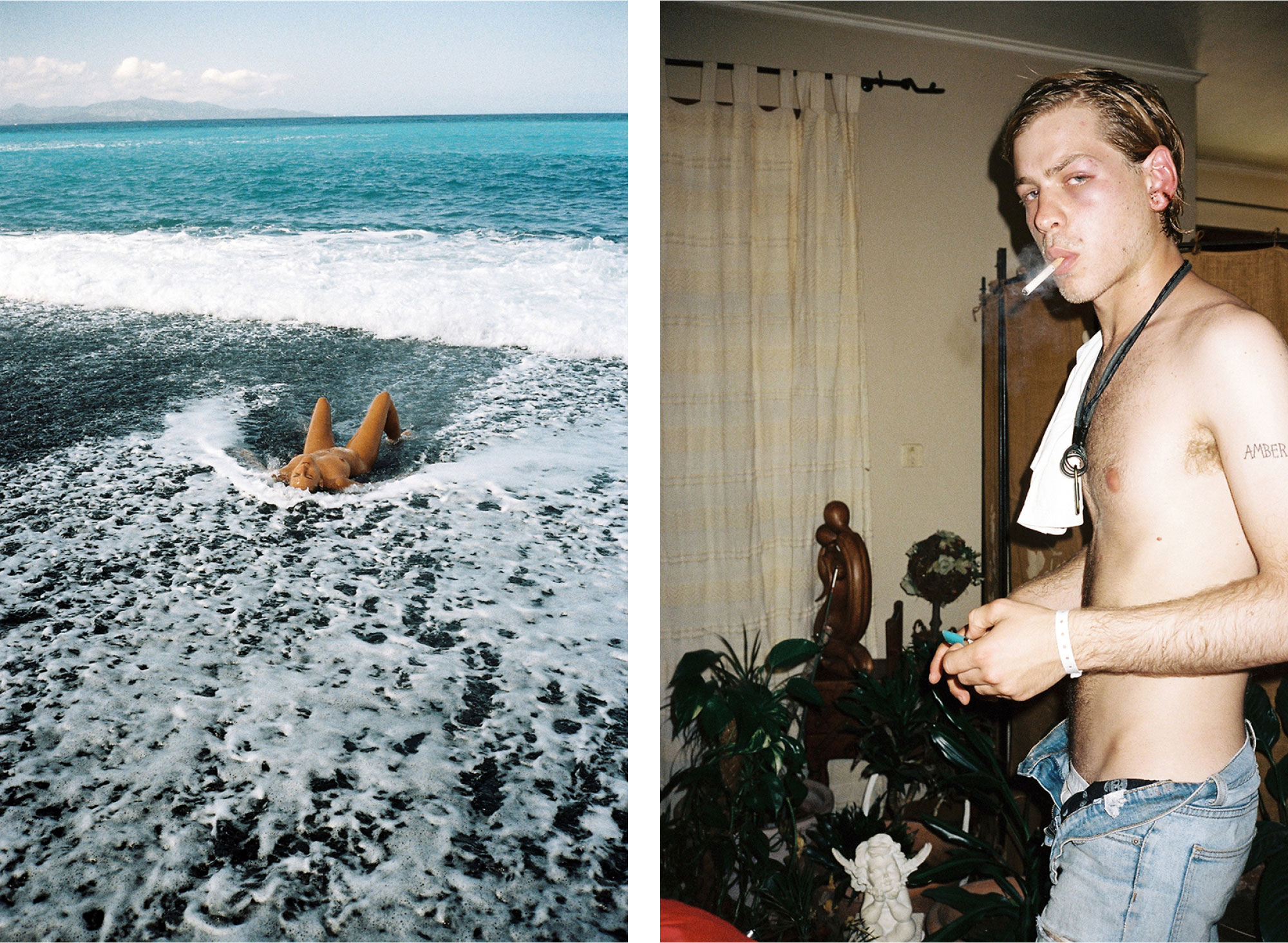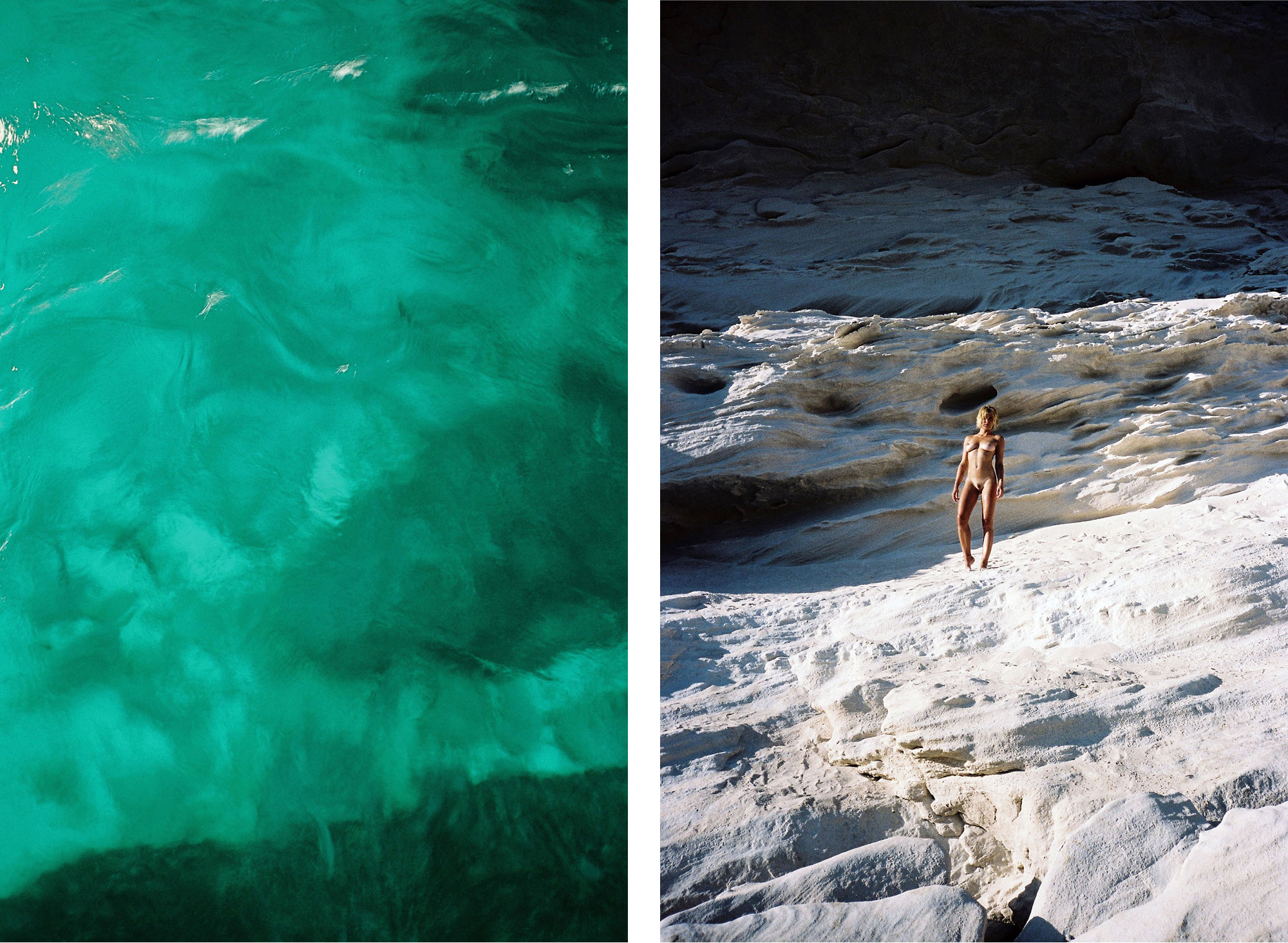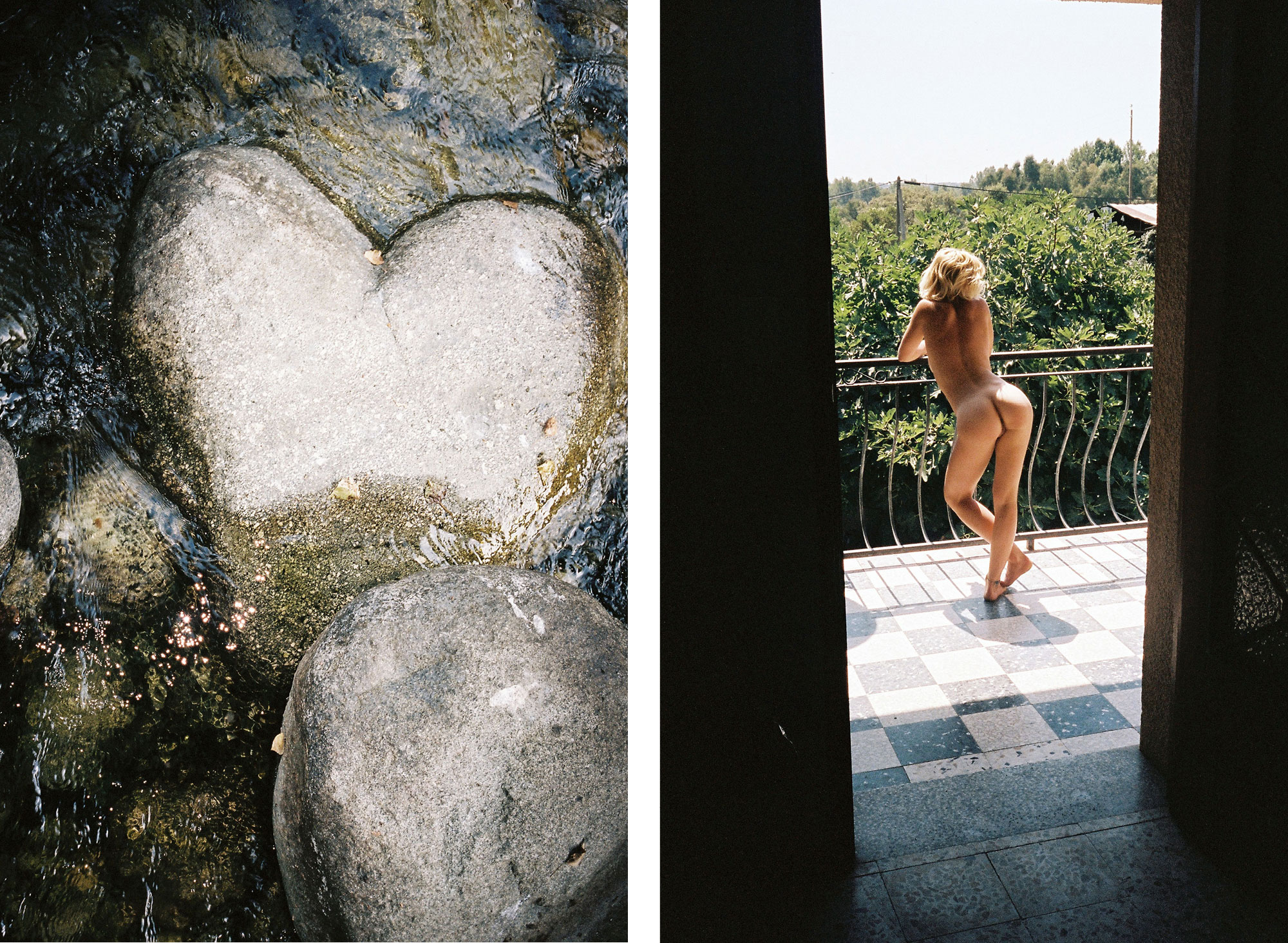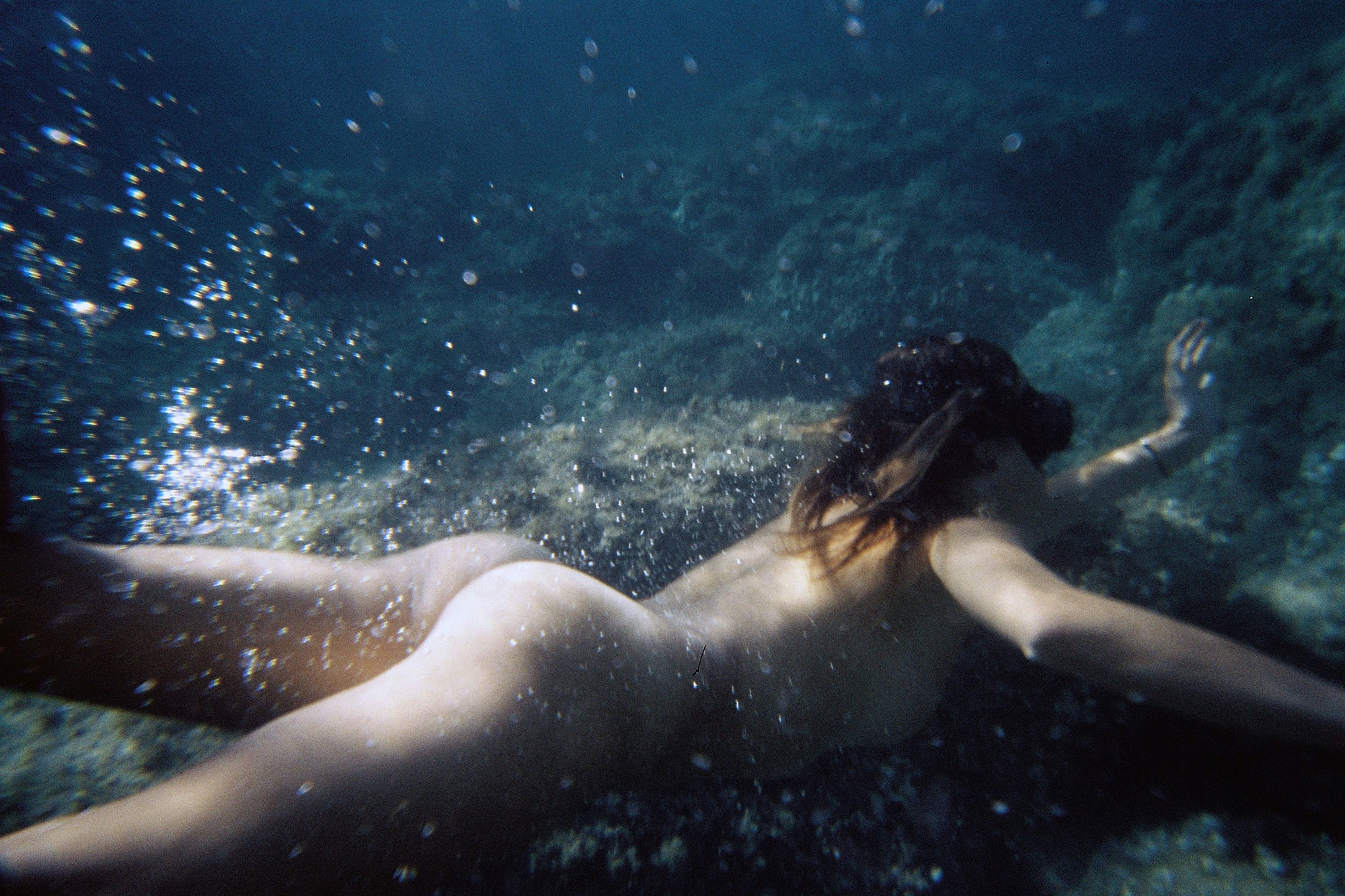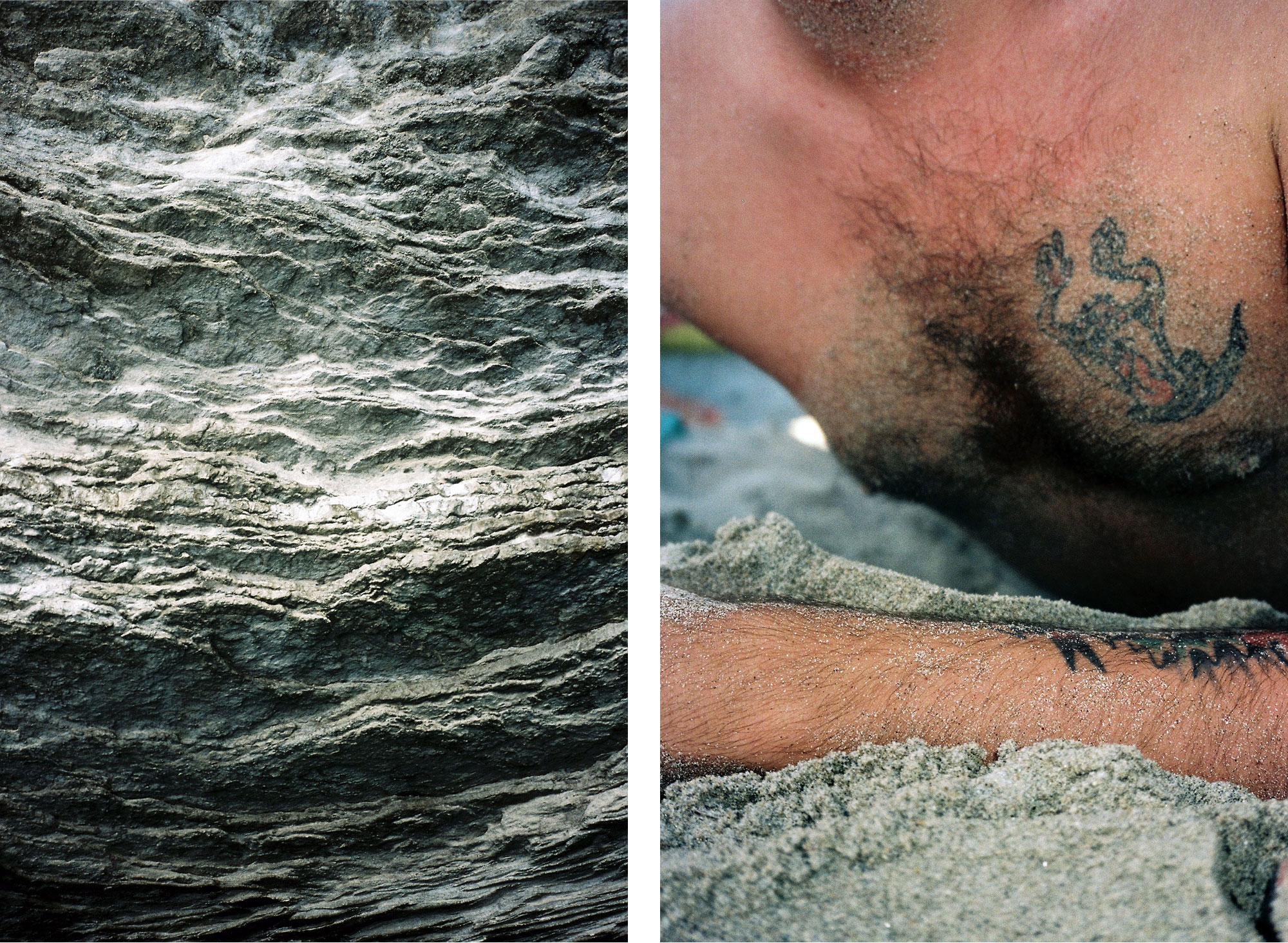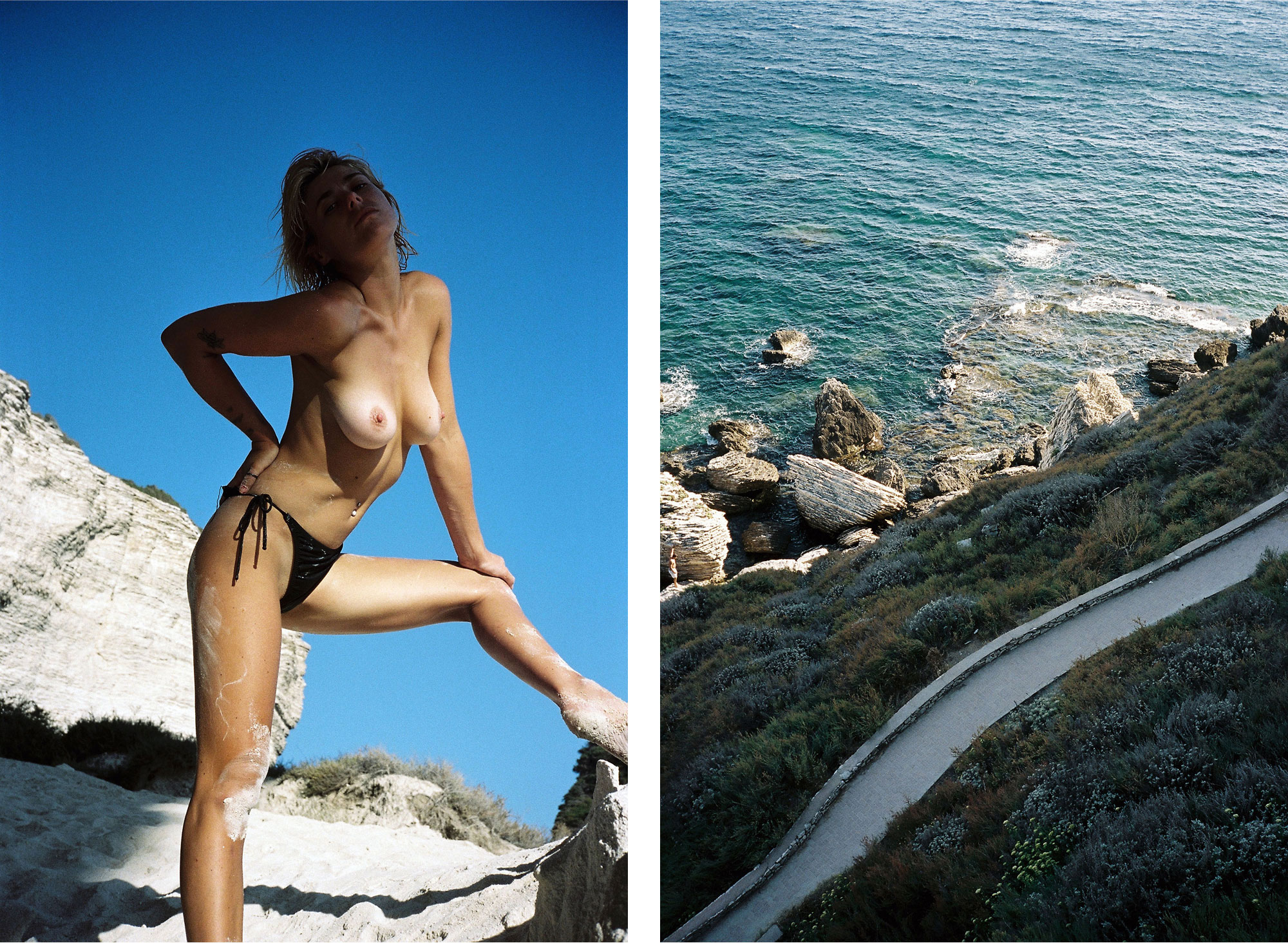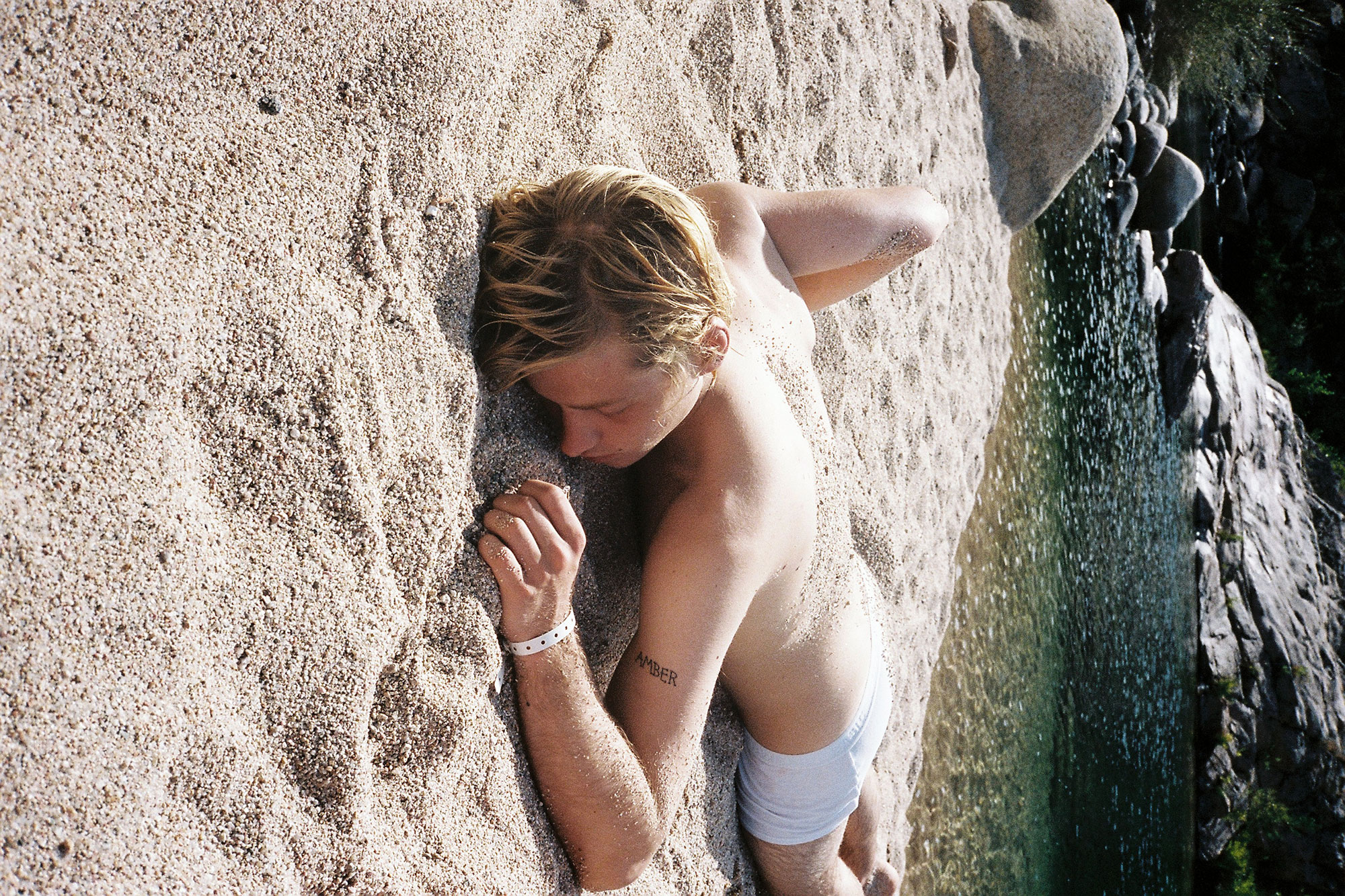 Tagged: