48 Hours In | Brussels
Move over Antwerp, this is the grittier, more elegant Belgian city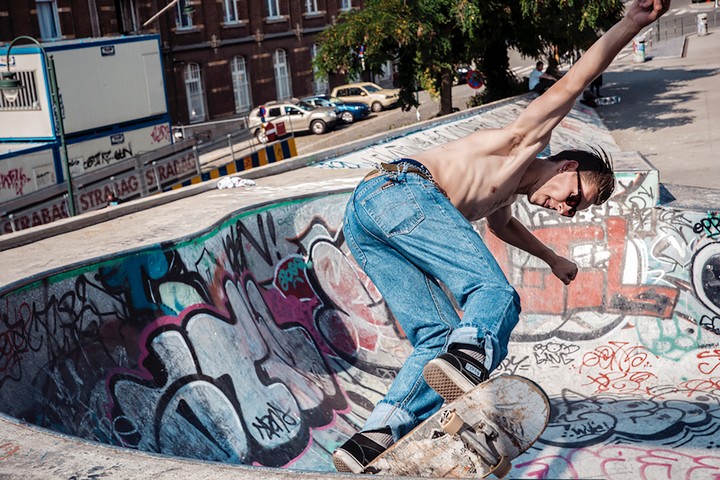 Photo: Giacomo Cosua
Tucked between Paris and Amsterdam, the Belgian capital can sometimes be eclipsed by Antwerp's avant-garde fashion scene and Bruges' tourist appeal. But Brussels is a French-speaking enclave located at the heart of the Flanders region, boasting a cool cultural scene, impressive food scene and a drinking culture that's way classier than you'd expect.
Part gritty, part elegant, Brussels is the kind of city that can only be fully appreciated with the help of a local. Its best locations aren't disclosed easily, and neither are they all concentrated in one area. Take the Eurostar or book a cheap flight, and get ready to be surprised.
Stay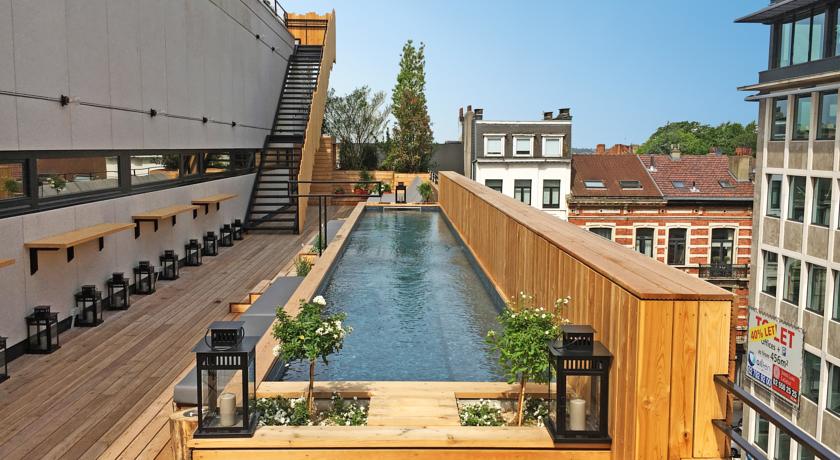 Conveniently located between the Saint-Gilles and Ixelles areas, the newly opened Jam Hotel is a treat for all senses. Home to a restaurant that serves delicious pizza as well as a cocktail bar, it also has a small yet beautiful rooftop terrace, and even if you're not staying there, you can take a swim in its rooftop pool. The hotel, located in an industrial-looking building formerly occupied by an art school, has rooms for one to eighteen people but is not a hostel, as beds cannot be booked individually. Invite all your friends.
132 Chaussée de Charleroi, 1060 Bruxelles. jamhotel.be
Eat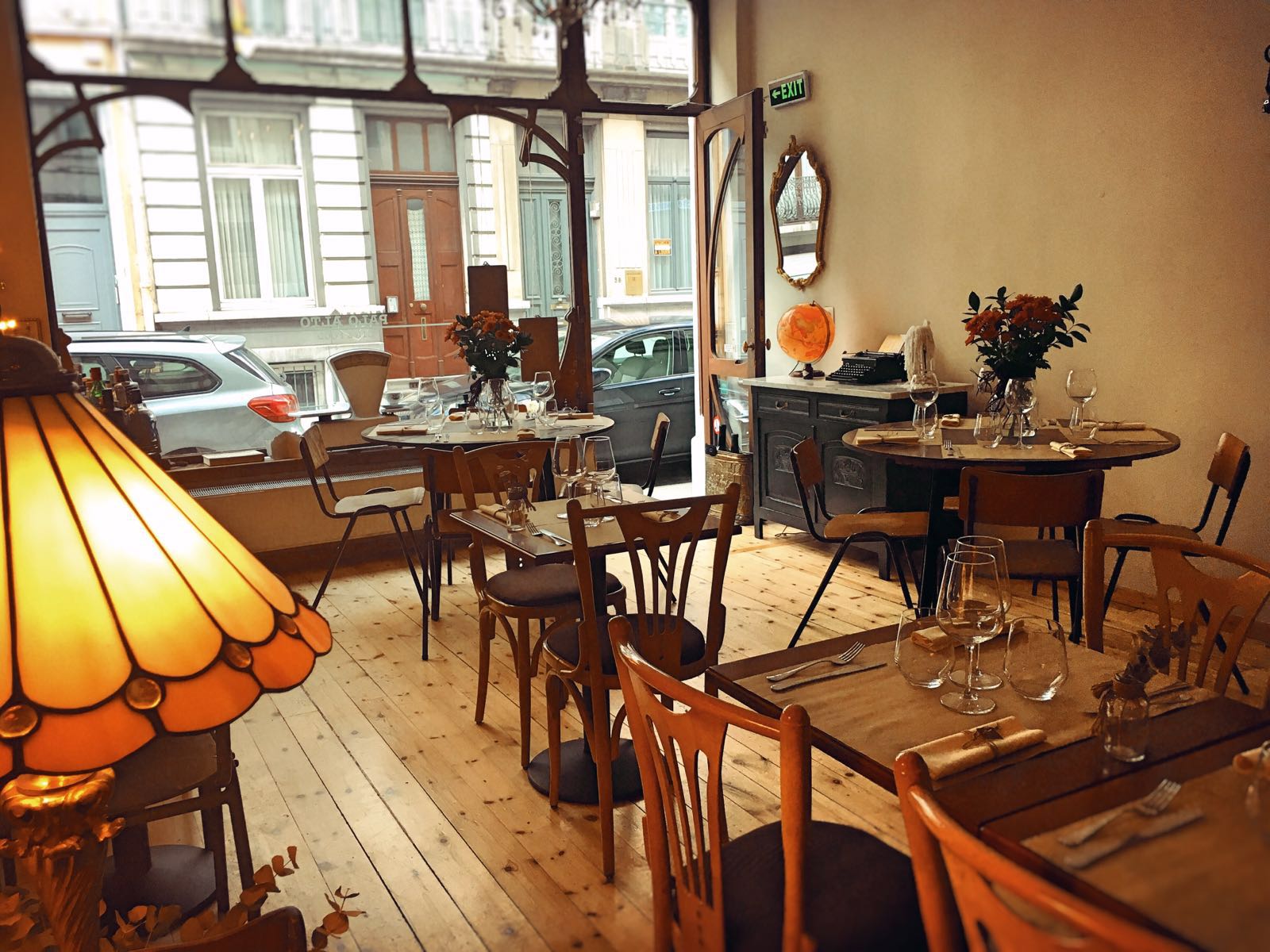 Just around the corner from the hotel is a small, cosy restaurant called Palo Alto. There, the Spanish owner serves Spanish-inspired tapas and Italian pasta in a very intimate atmosphere. Try the truffle bruschetta. But the real joy lies in its extensive gin collection. Pick one from the menu, and it'll be served with tonic and carefully selected spices and unexpected ingredients, like sage, grape and lime, or carrot and herbs. Reserve a table in advance, as this place gets packed out quickly.

35 Rue Tasson-Snel, 1060 Saint-Gilles. paloaltobru.be
Brussels' brunch scene is booming. Check out Café La Pompe, Chez Franz or Hinterland, plus newcomer Chyl, which is a new favourite for locals and the perfect hangout for a weekend (go early), a weekday lunch or an after-work snack. The interior design is effortlessly chic and its backyard terrace is perfect to take a break from the bustle. Order the oriental brunch if you're vegetarian – the orange blossom yoghurt served with goji berries is to die for.
Chyl – Rue de Belle Vue, 1000 Brussels. chyl.be

After getting dinner at King Kong, a beautiful Peruvian restaurant located in bohemian Saint Gilles, head to Rubis, a wine bar which focuses on natural wines. Don't expect to be handed a menu: just tell your waiter what you enjoy and he'll select the perfect wine for you. Order cheese and charcuterie to accompany your new favourite wine.
King Kong – 227 Chaussée de Charleroi, 1060 Saint-Gilles. kingkong.me
Rubi's Wine Bar – Avenue Adolphe Demeur 34, 1060 Saint-Gilles. rubiswinebar.be
Shopping
Brussels has lots of cutting-edge concept stores, many of which showcase the work of local designers. Interior design and fashion are a big part of city's identity. Head to the city centre and visit Hunting & Collecting to score a new dress or the latest must-have sneakers. On the same street, stop by Blender01 as well before you visit art and design publishing house TASCHEN's Brussels book store. Other great options include Reservoir Shop (especially for their sneaker selection).
Hunting and Collecting – 17, Rue des Chartreux, 1000 Brussels. huntingandcollecting.com
Art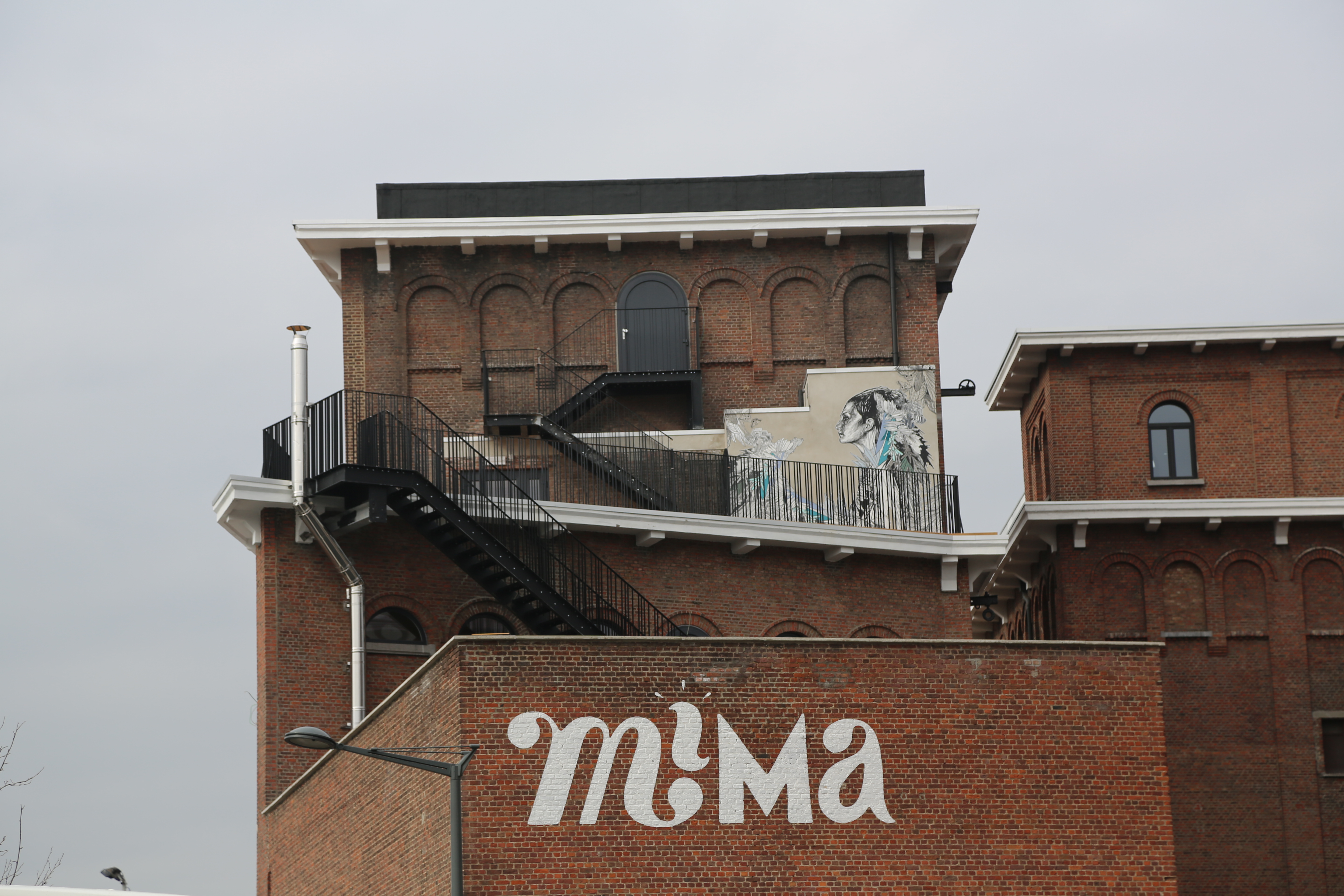 Founded in April 2016 and located in a former brewery, the MIMA (Millennium Iconoclast Museum of Art) aims to bring people together through accessible contemporary art. After your visit, grab a pizza from the museum's own restaurant then head out for a stroll on the canal, cross the bridge and get a well-deserved drink at Le Walvis, a cute Flemish cafe.

Le Walvis – Antoine Dansaertstraat 209, 1000 Brussels.
Drink
Craft beer is all the rage right now, but don't leave Brussels without having tried beer from Cantillon. Founded in 1900, the brewery follows traditional brewing methods, which have remained unchanged, and it exclusively uses organic cereals. Lambic beers have a very distinctive dry and sour taste. Fermented with strains of brewer's yeast, they're fermented by being exposed to wild yeast and bacteria coming from the Zenne valley.
Rue Gheude 56, 1070 Anderlecht. cantillon.be
Nightlife
If you feel like dancing, l'Epicerie Moderne should do the trick. This hybrid nightlife venue (neither a bar nor a club) is a great spot to discover new musical talent from techno to hip-hop and to meet the city's cool kids, who inevitably head there if there isn't a secret party to go to that night. If you're into techno, then Fuse is the place to go. This legendary club has been open since 1994 and regularly hosts world-renowned DJs.
L'Epicerie Moderne – 30, Rue des Chapeliers 30, 1000 Brussels. epiceriemoderne.eu
Fuse – 208 Rue Blaes, 1000 Brussels. fuse.be
Hangout Spots
Take the elevator down near the Palace of Justice and walk towards the Marolles area. You'll find countless cute shops on Rue Haute such as Brut, a highly creative plant shop decorated with a lot of taste (think vintage garden furniture from the 70s and gothic details). Pass by cheese shop Saint Octave and treat yourself to some of the best-cultured dairy products in the city. After that, grab coffee from Café Capitale and visit the famous flea market that takes place every morning on Place du Jeu de Balle. Mingle with the locals over a beer or a pistolet (a typical white bread roll sandwich) from one of the bars nearby.
Brut – 202 Rue Haute 202, 1000 Bruxelles.
Saint Octave – 244 Rue Haute 202, 1000 Bruxelles
Café Capitale – 231 rue Haute, 1000 Bruxelles