Dance, Modelling and Instagram | 5 Questions With Alexandra Marzella
The performance artist and Calvin Klein model on sexuality and Insta censorship
Photo: Zora Sicher
You probably recognise Alexandra Marzella. If not from her modelling career—she's appeared in Calvin Klein and Adidas campaigns and walked for Eckhaus Latta—then from her Instagram, where she's currently amassed 69K followers who she regales with a series of modelling outtakes, dance videos, #flashfoodpics and, of course, selfies.
Marzella is a performance artist, using her body as a medium and Instagram as a gallery. Her work explores ideas of self, the image and narcissism, forcing the viewer to confront notions of desire and beauty standards.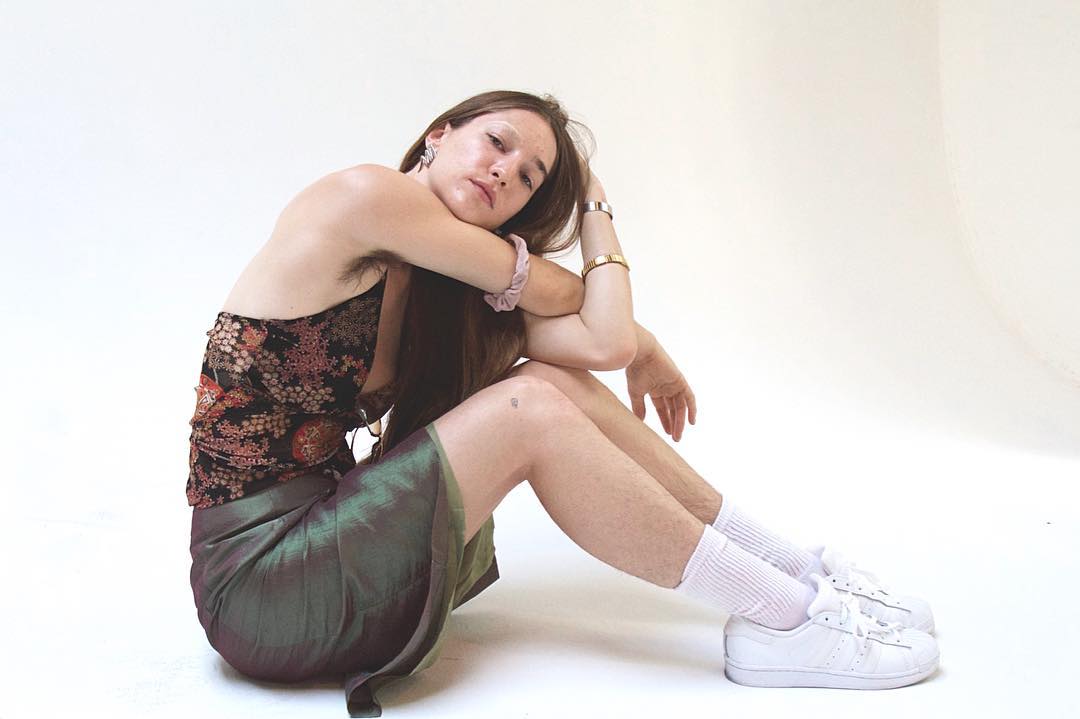 Look closer at her selfies and you'll see that they're purposefully off. Not in a cute, "I'm so relatable" way, but in an unnerving one. Alexandra may be beautiful, thin and symmetrical, but instead of a perfectly arranged and curated feed, hers is filled with strange expressions, unflattering angles, and the odd snot pic. In a world where we're all constantly trying to put our best self forward, Marzella's dismissal of that is uncomfortable and freeing.
A former cheerleader and dancer, she incorporates dance into her practice. In her performances, she's often hyper-sexual, but in a controlled, calculated way. Her gaze is deadpan and whether it's in person or through a screen, she likes to meet the audience's eye, causing you to shrink away in awkwardness. Watching her writhe around and contort her body in undeniably sexual poses, you feel like a voyeur and her gaze makes you question your own.
Sexuality is at the core of Marzella's work. She's a sex positive advocate who through embracing her own body and sexuality, encourages us to embrace our own. Her work pushes Instagram's censorship policy, causing her to to be banned from the platform ten times. She's run through a variety of social handles including artitits6666, artburb6666 and is currently on @artwerk6666 (until Instagram decide to censor that account too). We caught up with the artist to her five quick questions.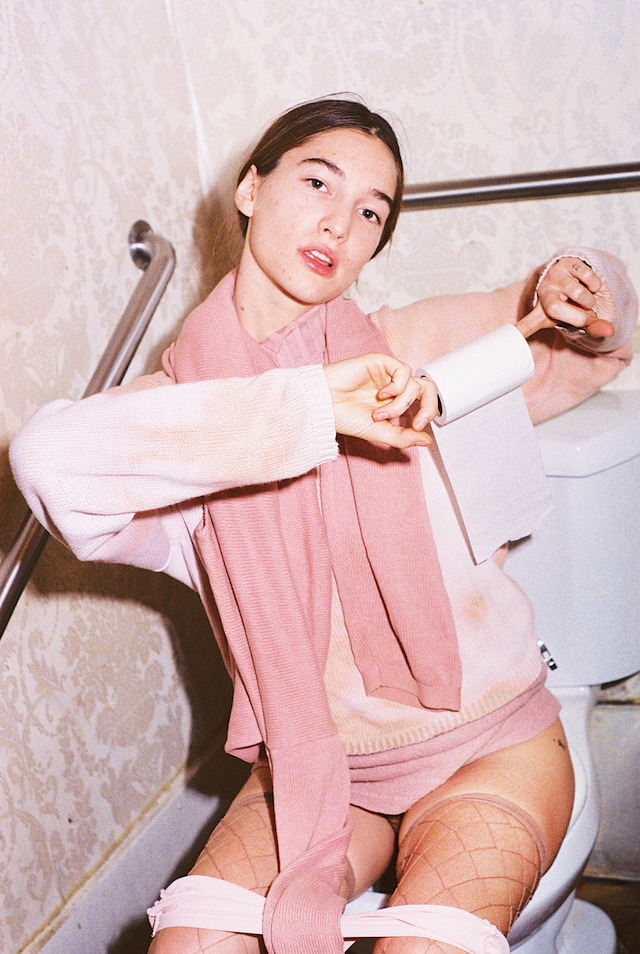 How did you first get into dance and begin incorporating it into your work?
I often say I'm not really a dancer or only call myself one when I'm doing it at that time. But very recently I realised and accepted that I was born a dancer, a mover, someone who has a lot of confidence in the vessel I've been given.
I did some dance and gymnastics when I was really young and was a cheerleader for six years in middle and high school, which solidified my strength and technique. I've always loved to dance, want to dance and I'm good at it. I wish to dance a lot more in my lifetime.
How has modelling impacted your work?
It's something I've dabbled in forever. It informs my work as much as my work and personality inform it.
You've been banned from Instagram so many times. What makes you keep coming back to the platform?
Instagram is just wild right now. It's at tipping point. Right now I feel like I should be using it more, but I really have such little desire to – almost a distaste. I'm more interested in falling into the wormhole of it occasionally and not putting out as much content on it.
A lot of your work deals with sexuality and the body, what drew you to exploring these themes?
Born this way.
Who are some of your favourite artists?
Every artist is spectacular. Even the shitty ones.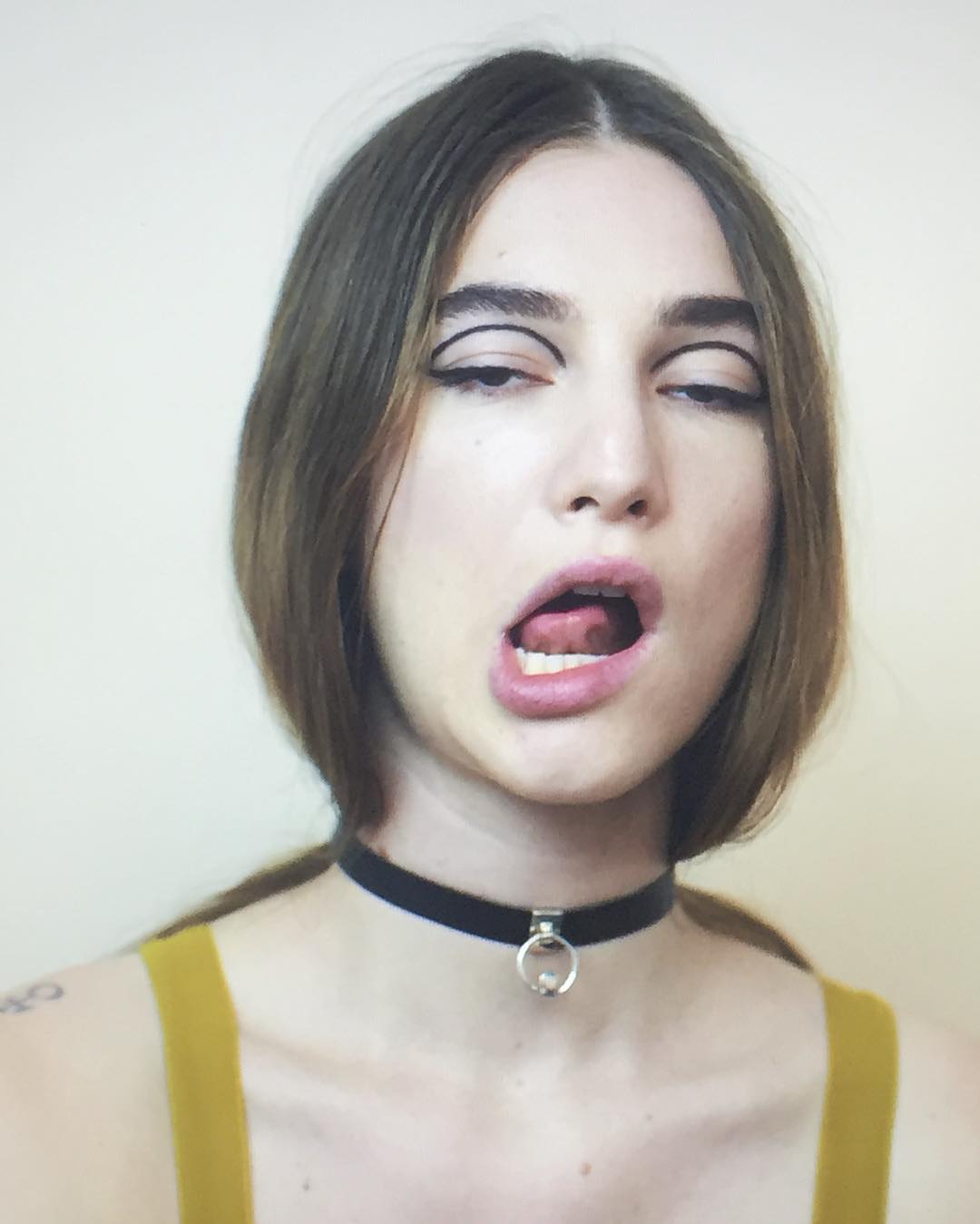 Tagged: