LA's Hottest New Spot | André Saraiva's New Bar in Silverlake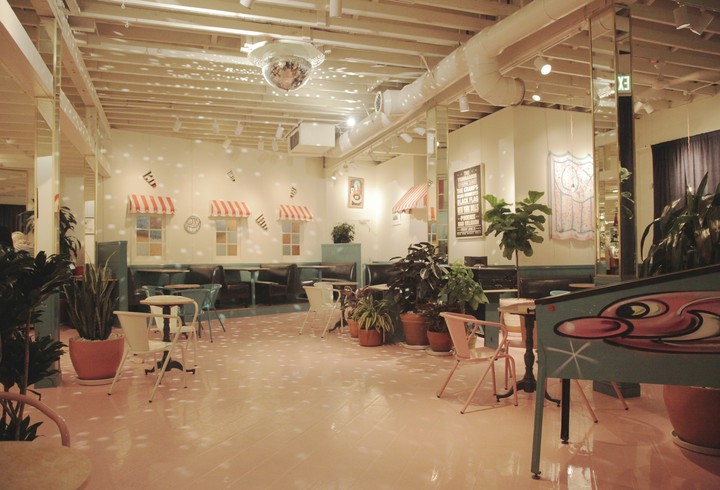 The Friend is Parisian artist and nightlife impresario-cum-hotelier, André Saraiva's new bar in Silverlake. And here's everything you need know about it.
WHY?
Well why not. Over the past decade, the once-distant suburb of Silverlake has amped up its social status, exerting people-pulling power over the vast city of Los Angeles, drawing to its hills and winding avenues a slew of new, young residents as well as visiting drinkers, diners and shoppers. It's just a quick $12 Uber from almost anywhere in LA now. But the main reason you should pay attention is mainly because of who is involved…
WHO
Here we go. The co-founders of The Friend are all friends themselves, and what a group they are: André Saraiva, artist and international (Le) Baron of cool club making, Maroon 5's musician Mickey Madden, West Hollywood cocktail bar maestro Jared Meisler, with music direction from DJ and designer, Arnoud Verhaege.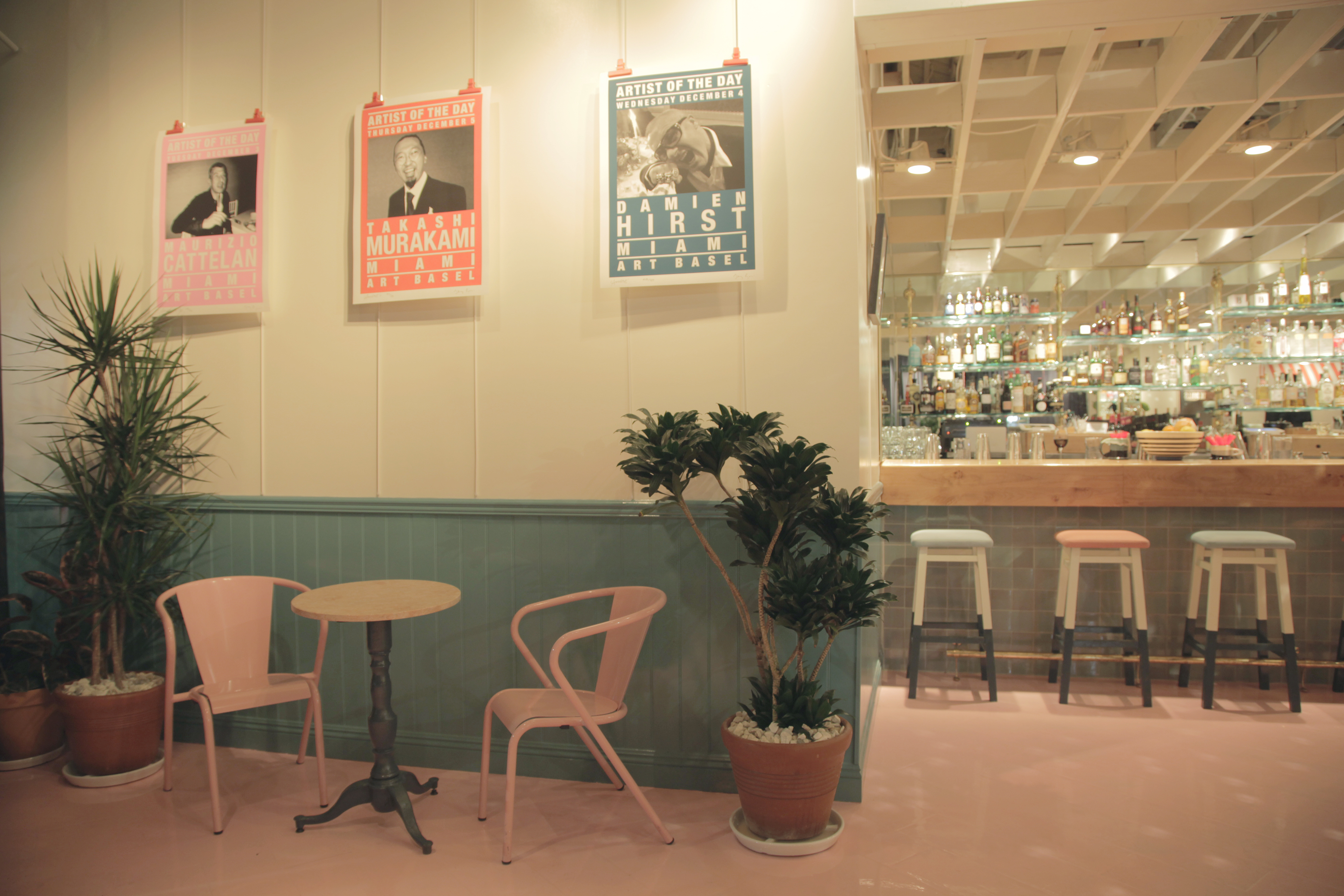 WHERE
The bar is located on a prime corner of the mega-hyped Hyperion Avenue, right in the heart of a key nightlife district that extends along Sunset Junction, and already home to LA cool kid favourite Tenants of The Trees. For foodies, later this month, The Friend will begin serving snacks and stay open until 2am. Drop in, grab a booth, catch up with your buddies and watch time fly past. If you make it to 'lights on', you'll probably be heading to an after-party with people you just met; the crowd is friendly and exclusively inclusive.
THE LOOK
Anyone familiar with the decor of André Saraiva's many establishments, from Hotel Amour in Paris to Cafe Henrie in New York, will immediately feel at home here. Andre's signature combination of Fifties Americana-inspired stripes, pretty pastel Pepto Bismol pink and Greek Island blue tones, glossy square tiles and potted palms give a chic 'South of France summer vacation' feeling to the grimy East LA strip.
The walls are covered in Saraiva's own artwork and graphics; posters from his Dream Concertsseries now have a new addition, above the long smoking terrace, in the form of a 'Dream Surf Competition' surfboard. Take a look around as you sip a drink, a ton of art has been contributed by his art world friends such as filmmaker and artist, Aaron Rose and Tofer Chin. André's own street-art roots showed when LA icon Kenny Scharf stopped by to customise the (functional) pinball machine and together they graffitied the pink walls outside with their distinctively elongated faces and figures.
YOU WILL MEET
The co-founders are there most nights, and they bring all their friends in, who are usually contemporary art, music, style, kooky and cool creative types who drop by in a low-key way: the soft-opening saw attendance from Hailey Benton Gates, Sky Ferreira, Millie Brown, Lucien Smith, Caroline Vreeland, and numerous young Hollywood scions.
WHAT TO ORDER
The neat cocktail menu has titles which draw upon Los Angeles 'city of dreams' mythology. Choosing yours is like taking a mini-personality test. Are you a 'Writer' (based on the Hemingway) or a 'Player'? Or perhaps you are more of a 'Hustler', a spicy martini made with the hippest mezcal, YOLA, tequila, agave and a twist of habanero zest, which gives it a real kick to finish. Co-owner Jared Meisler – after instituting the art of the craft cocktail in West Hollywood classic locales like Bar Lubitsch and Jones – says "My favourite cocktail is 'The Face'. Made with Elyx vodka, black tea, cucumber, mint and lime. It's refreshing and perfectly balanced," he says. And how about Mickey Madden? He likes 'The Leader'. "It's a perfect balance of spicy, savoury and sweet." All of them sound tempting.
The Friend, 2611 Hyperion Ave, Los Angeles, CA 90002.