Stay in One of Matera's Boutique Cave Hotels | The Wanderlist 2019
Why the European Capital of Culture is one of the best holiday destinations of 2019
What? Turn back time in Italy's 2019 European Capital of Culture.
Where: Sextantio Le Grotte della Civita, Matera, Italy.
Why? Little-known Matera, on the instep of the Italian boot, will be thrust into the limelight in 2019 as a European Capital of Culture, alongside Plovdiv in Bulgaria. The ancient city, perched on a rocky outcrop in the region of Basilicata, is claimed as the third-oldest continuously inhabited settlement in the world, with Matera's prehistoric troglodyte (cave-dwelling) community dating back more than 7,000 years.
Fast-forward to 1950, and little had changed for many of Matera's inhabitants - around 15,000 people still lived in the poverty-stricken sassi (caves) cut into the limestone gorge. The cramped, squalid conditions - unimaginable hardship even in post-World War II Europe - led Italy's then-Prime Minister, Alcide De Gasperi, to declare the slums as a 'national disgrace', before relocating its residents to newly-built housing.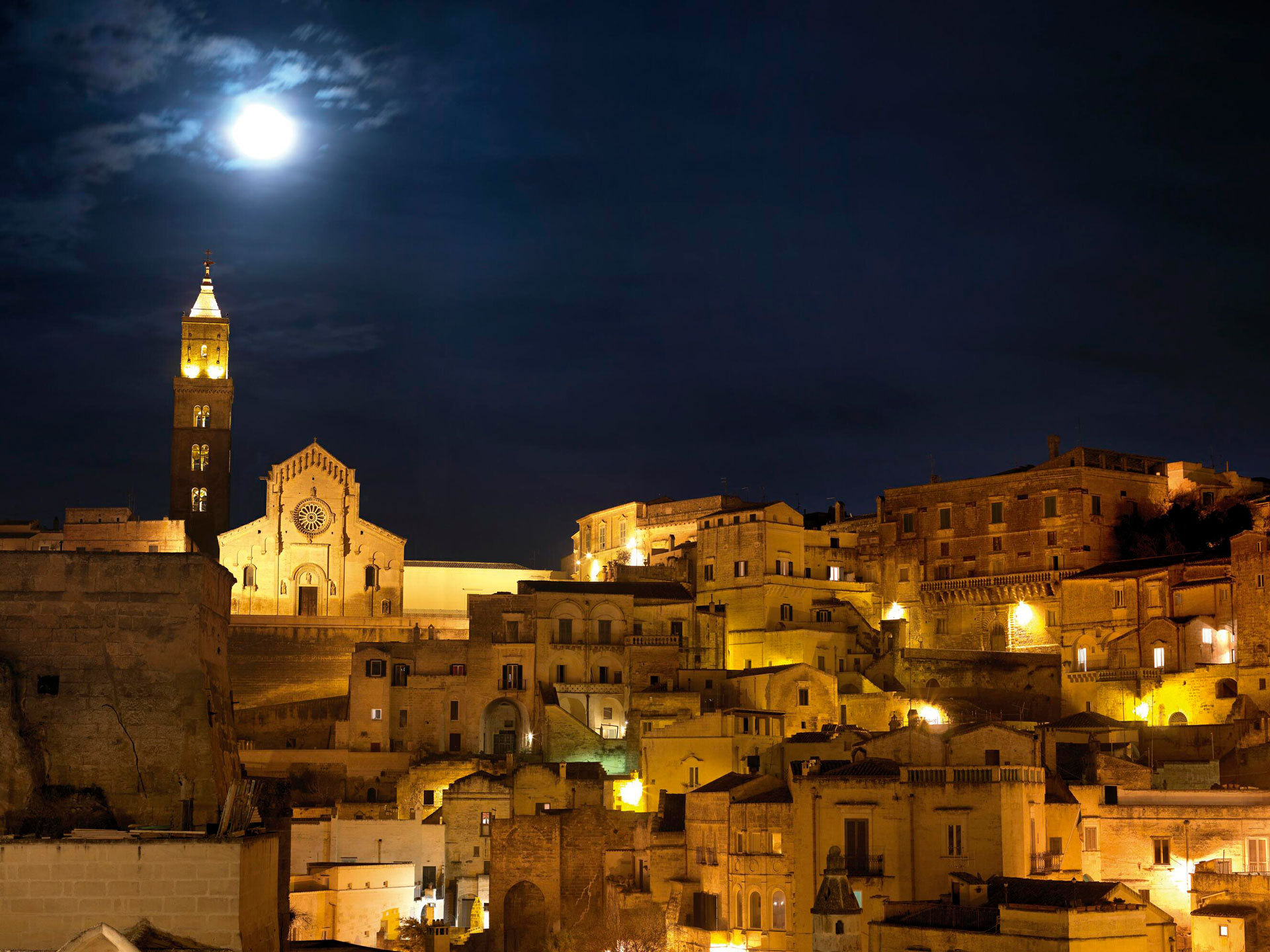 The sassi lay largely abandoned and uninhabitable until a 1986 law was passed to encourage redevelopment, further boosted by UNESCO World Heritage status in 1993. Now Matera's caves are the economic catalyst transforming the hopes of this once-forgotten corner of Italy; the sassi have been converted to unique restaurants, bars, and hotels, and the city's 13th century hilltop cathedral has reopened after a ten-year renovation project.
Sextantio Le Grotte della Civita is among Sassi di Matera's leading hotels. The boutique property is far-removed from the traditional concept of luxury but beautifully restored: the uneven floors, rock walls, and flickering candlelight of the 18 sparsely-furnished rooms are complemented by a painstaking attention to detail and elegant touches fit for the 21st century. Still, don't expect the very latest mod-cons - Le Grotte della Civita's beauty is in its calming simplicity.
The hotel offers a range of activities, including guided tours of the sassi, traditional cooking lessons, and trekking in the surrounding mountains, but there's equal pleasure in strolling Matera's labyrinthine streets, and taking in one of Italy's best travel destinations from ground-level.
When? Escape the heat of the summer by visiting in late spring and early autumn.
How? Head to Le Grotte Della Civita website for booking details or visit the Matera 2019 site for more information on Matera's European Capital of Culture programme.
This has been selected for The Wanderlist - a list of the year's 50 best travel destinations and experiences, curated by Amuse. If you want an unforgettable trip, this is where to go in 2019.