Get On Your Bike | Why Every Cyclist Should Visit Girona (Before the Secret Gets Out)
Forget Mallorca, Girona is the true heart of Catalonia
If the walls of Girona's labyrinthine old town could talk, they would share a storied history that dates back more than 2,000 years: of a city first established by the Iberians in 79 BC and subsequently conquered by the Romans, Moors, Visigoths and Napoleon. In recent years, however, a new tribe has flocked to Girona: cyclists.
The Catalan city, 90 minutes north of Barcelona airport by road (less than 40 minutes from the centre by train) and south of the Pyrenees, can count more than 150 professional cyclists among its residents, with countless more amateur and recreational riders joining the expat community or jetting in for a short stay and a slice of life as a pro. Girona has become a modern-day cycling Mecca.
"Girona has become a modern-day cycling Mecca"
"One of my biggest regrets is not coming out sooner - I absolutely love the place" says Matt Brammeier, who moved to Girona in 2012. Brammeier spent 12 years as a professional cyclist before retiring in August 2018 and now runs British Cycling's lauded academy: a finishing school for under-23 riders that has turned out names including Tour de France champion Geraint Thomas and 30-time Tour stage winner Mark Cavendish. Now Brammeier is bringing Britain's next generation of cycling stars to Catalonia by setting up the academy's European training base in Girona.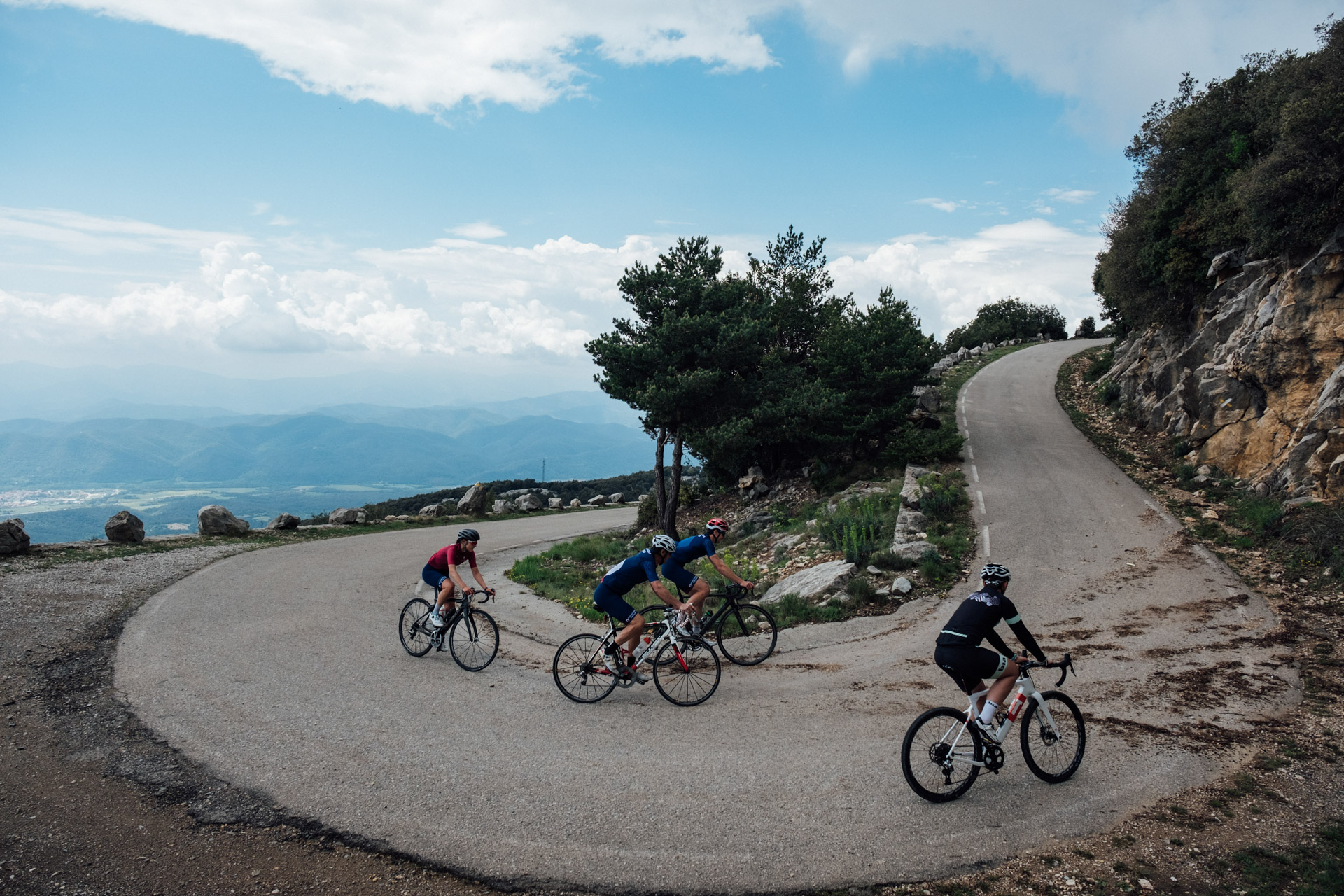 The city's appeal to cyclists is unique. Its accessibility draws in riders from around the world (Girona has its own airport, offering low-cost European flights in summer); the sun-drenched climate is ideal for cycling; the beautiful (and quiet) roads offer an enormous variety of riding; the buzzing old town is among Europe's best preserved; and the cost of living is relatively low, despite Catalonia being Spain's wealthiest region.
"The training roads are second-to-none and the weather is good year-round, but it's the lifestyle," says Brammeier. "The old town, the restaurants, other cyclists to ride with or go for coffee with. It's got it all."
Paved with gold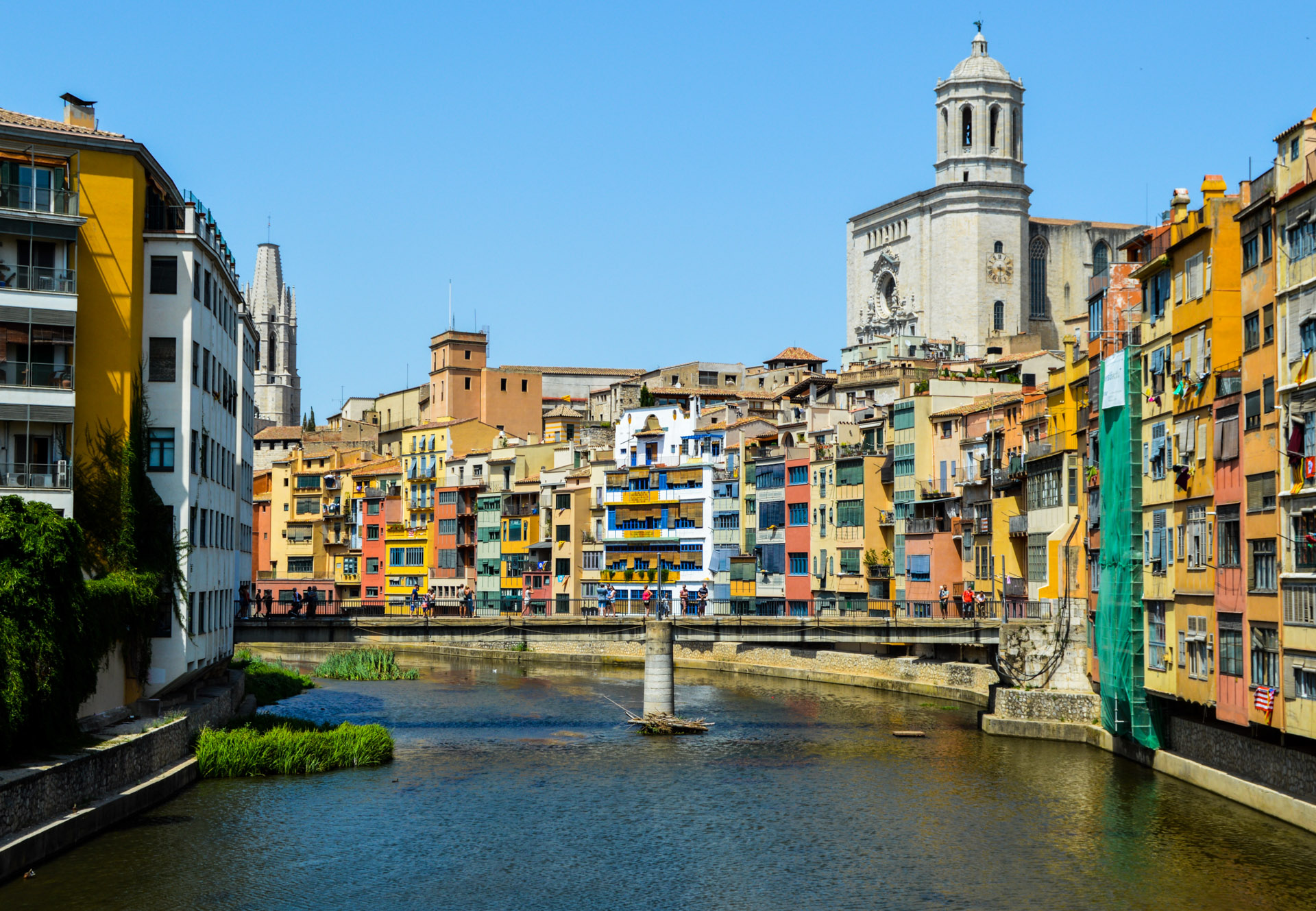 Girona straddles the River Onyar, flanked by the brightly-painted façades of the buildings overlooking the water, with the old town lying to one side and the new city extending to the other. Visitors are inevitably drawn to the old town, with its crumbling city walls and tightly-packed streets, boutiques and bakeries, historic Jewish Quarter and medieval cathedral, which towers over the city and houses the widest Gothic nave in the world.
Despite a population of more than 100,000, it takes little more than ten minutes by bike to leave the city centre behind. The region's dense road network ensures a cyclist could spend an entire life riding here - into the switchback-laden mountains to the west, through the agricultural plains to the north and south, or to glistening water and rugged cliffs of the impossibly-beautiful Costa Brava to the east - and still discover new routes.
"Sometimes it really feels like the roads have been paved just for us as cyclists," says Ashleigh Moolman-Pasio, the South African national road race champion. "You can go on a five-hour ride and see five cars.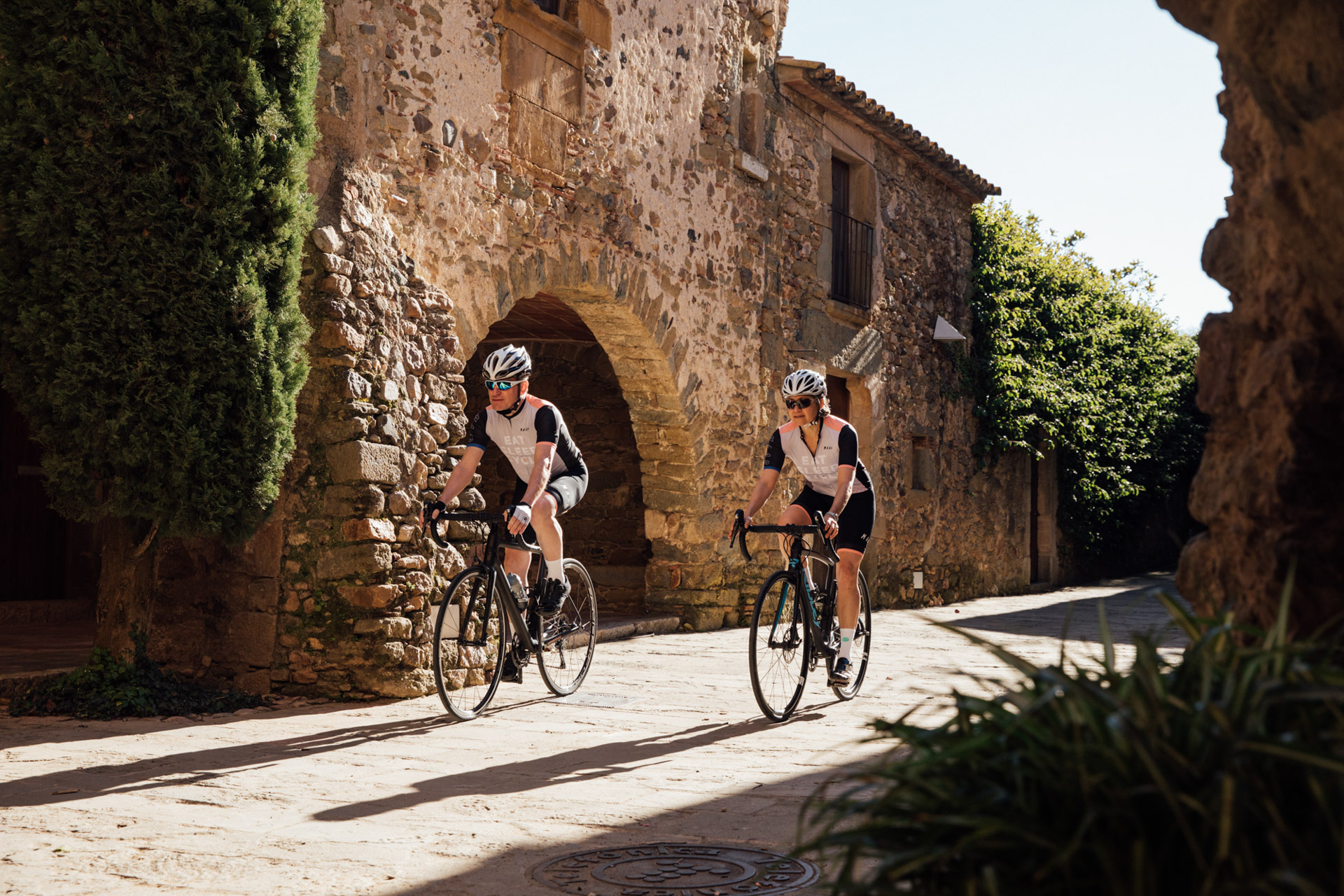 "Brand new roads keep appearing all the time - sometimes they are so quiet you wonder why they've even paved the road at all, but we're not complaining as cyclists. When we do encounter a car, they are generally very patient and respectful of riders."
Like Brammeier, Moolman-Pasio is part of the international community of cyclists to call Girona home. The 33-year-old initially moved to Italy with her husband in pursuit of a career as a professional cyclist but relocated to Catalonia in 2012.
"Italy is beautiful but we always felt super-isolated," says Moolman-Pasio. "It was very difficult to integrate into the community and we didn't really feel accepted there, whereas the Catalan people are so accepting. They are really proud to be Catalan - proud of their language, proud of their identity and proud of their traditions - but at the same time they are very open-minded."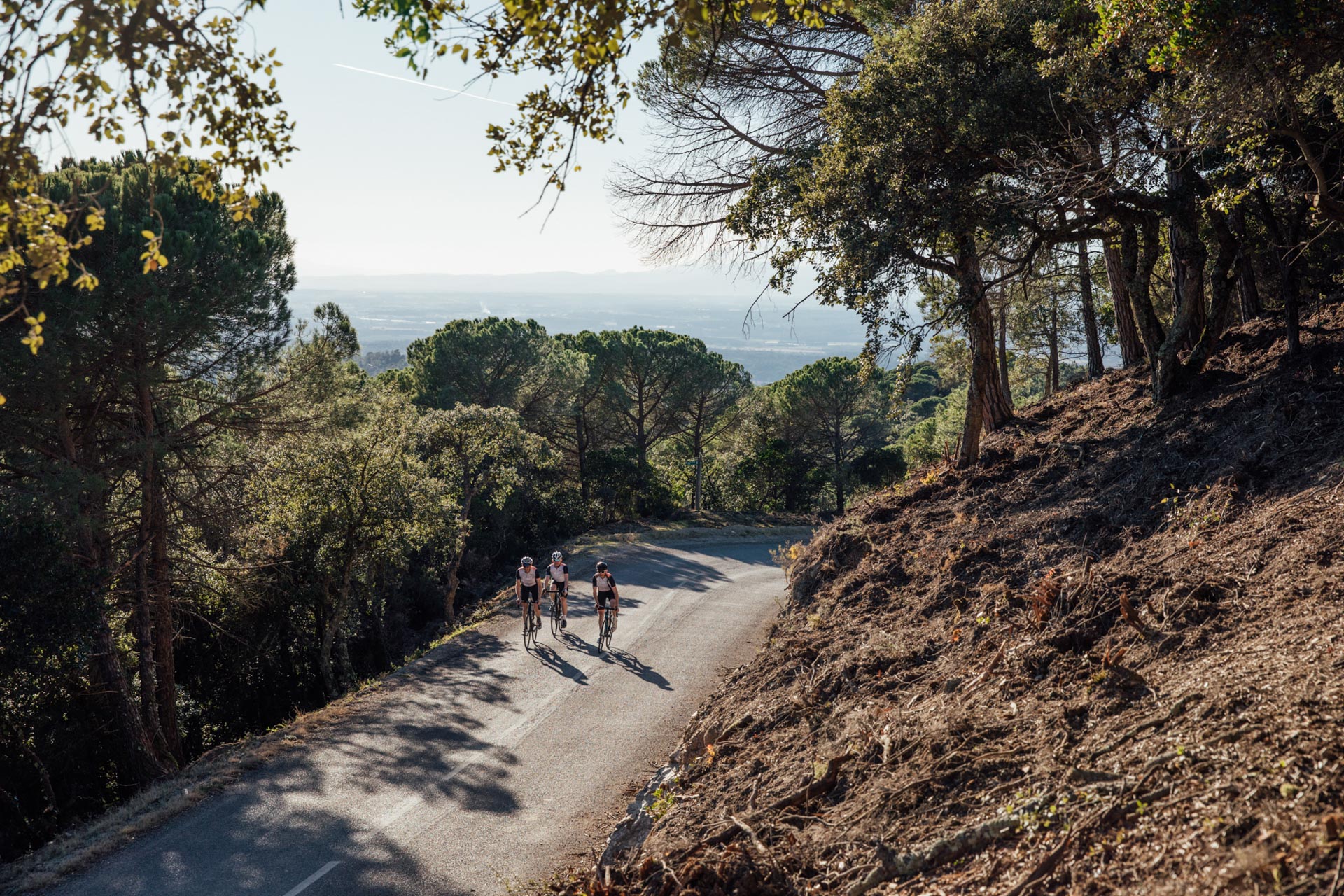 With countless hours of training on Girona's roads in her legs, Moolman-Pasio enjoyed her best season to date in 2018, finishing second in the most prestigious stage race on the women's calendar, the Giro Rosa. In the same year, she joined the growing number of riders laying down permanent roots in the region - for a life after professional cycling - by opening Rocacorba Cycling, an idyllic 17th century retreat based around a restored farmhouse on a sprawling estate, north of Girona and a short pedal from the shore of Lake Banyoles.
"We wanted to find a long-term future for ourselves here, after I retire from professional cycling," says Moolman-Pasio. "It all stemmed from arriving in Girona and seeing these beautiful masies (Catalonian farmhouses). We've had a farm in our family in South Africa for more than 100 years, so it was always a dream than one day we could own one of those and build our own cycling tourism business here."
Café culture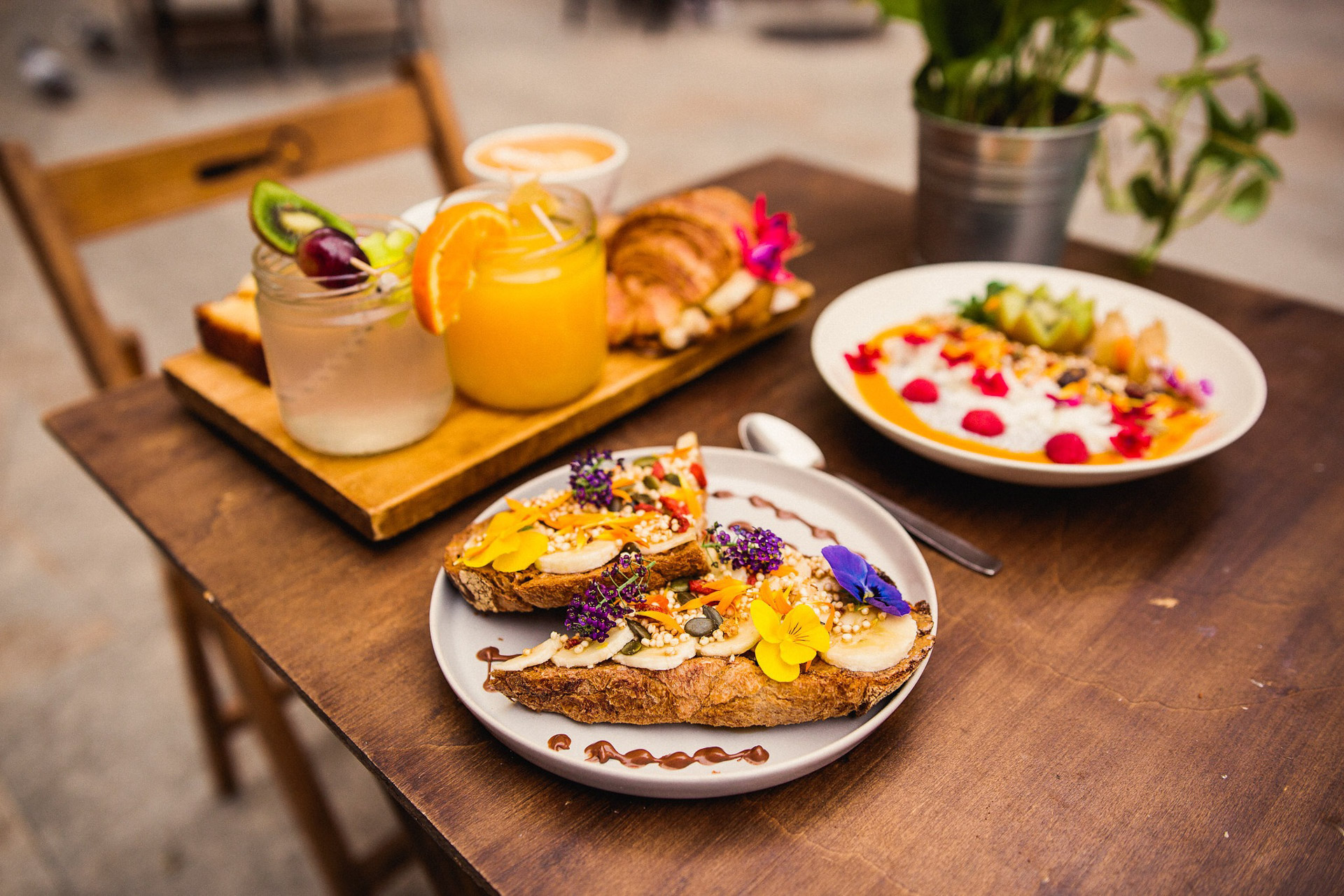 Moolman-Pasio's story is far from unique. Two of Girona's most popular cafés , La Fabrica and Federal, are owned by former and current professional cyclists respectively. Girona's fast-growing popularity among riders has seen the city's café culture develop at a similarly caffeine-infused rate, with tables and chairs spilling out onto the cobbles of the old town, ready to serve steaming pre-ride cortados.
The city's gastronomic scene is superb, too. The three Michelin-starred El Celler de Can Roca has twice been ranked as the number one restaurant in the world, while a wide range of independent eateries serve up everything from traditional Catalan favourites and seafood fresh from the Med, to Mexican burritos and vegan-friendly fare.
Indeed, while quality roads and a favourable climate are prerequisites for professional cyclists, Girona's enduring appeal is in its community, culture and quality of life, giving the city the trump card over two of Europe's other popular training destinations: Majorca and Nice. The Balearic Island's out-of-season holiday resorts see cyclists arrive in their thousands for short-term training camps but it lacks Girona's cultural heart. Meanwhile the Côte d'Azur's cosmopolitan appeal comes at the cost of endless urban sprawl.
"There's a very close community here - locals and expats - and people really look out for one another," says Brian Canty, who moved to Girona as journalist before founding Eat Sleep Cycle, which offers bike hire and cycle tours from the old town.
"It's a very pure place where you don't get any bullshit from the locals or expats. There is no keeping up with the Jones' or any jealousy. People just want to ride their bikes and enjoy life. I always joke that I need to leave work half-an-hour before I usually would because the 500 metre walk home could involve meeting half-a-dozen people you know."
Home from home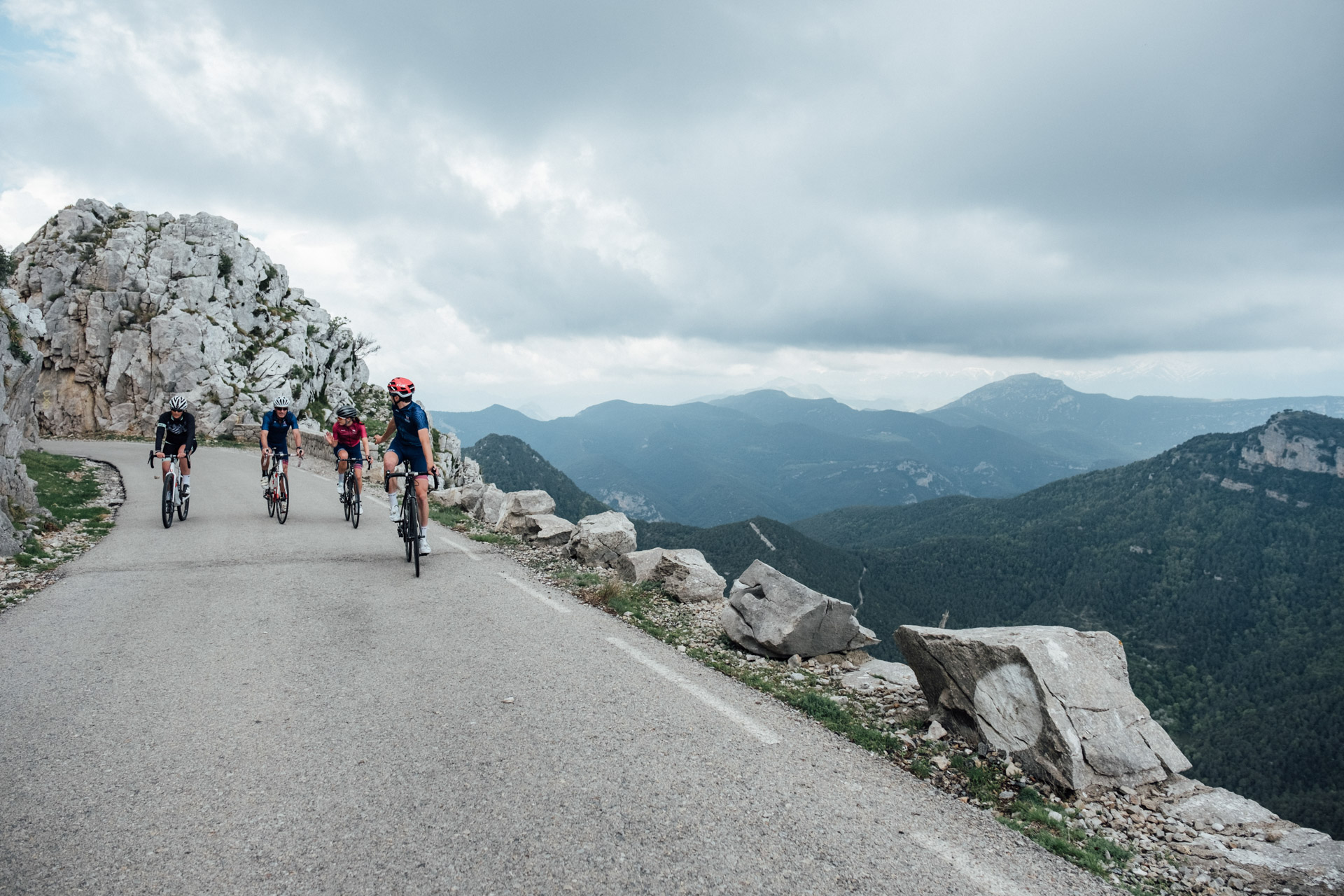 Girona's popularity has been steadily growing since the first northern European and American riders began settling here at the turn of the millennium, but it's only in recent years that the word has truly begun to get out. Canty says the change has been 'huge' since he arrived in September 2014.
"Four years ago there were very few expats who weren't pro cyclists or the family of cyclists," he says. "Now you have people from all over the world coming here to live, work, train and potentially move long-term."
The impact on the local community hasn't been exclusively positive, according to one rider who spoke to Amuse, with rents in the old town rocketing as a result of the influx of expats. But the local government is supportive of the boost to the economy brought by cyclists, while still enforcing strict laws to ensure the old town is protected against the growing number of visitors and new businesses getting out of hand.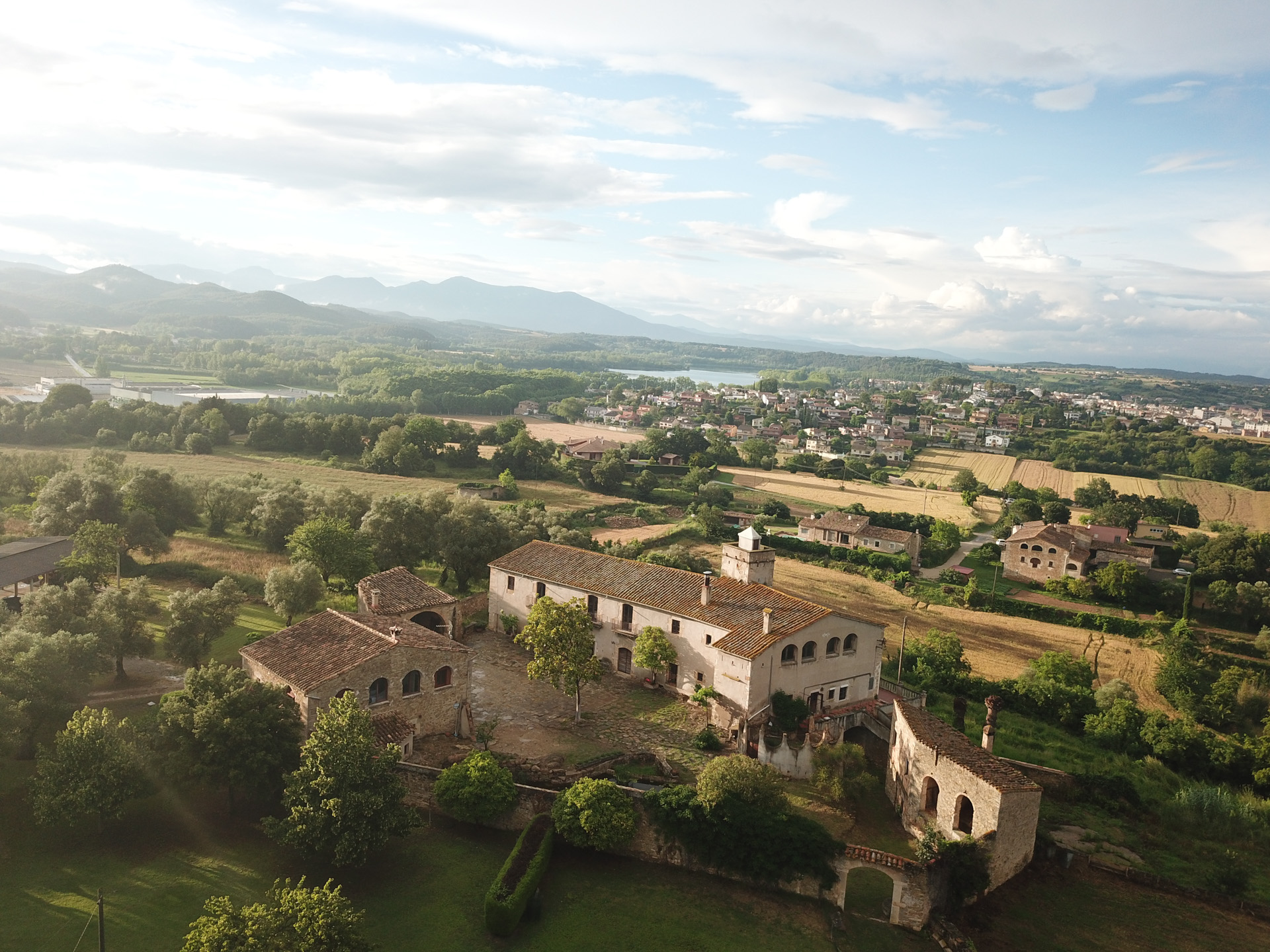 All of which means that Girona's rising stock among cyclists shows no signs of slowing - and for many of the professional riders who first arrived here simply to train on the region's roads, Catalonia is now home.
"I love South Africa - it's my home country, I still have some family there and I love going back to visit - but this really is my home now," says Moolman-Pasio. "It's a special place that allows us to do what we love: to ride our bikes in a safe environment, with beautiful scenery and fantastic people. It may be a cliché, but home really is where the heart is."
---
Sleep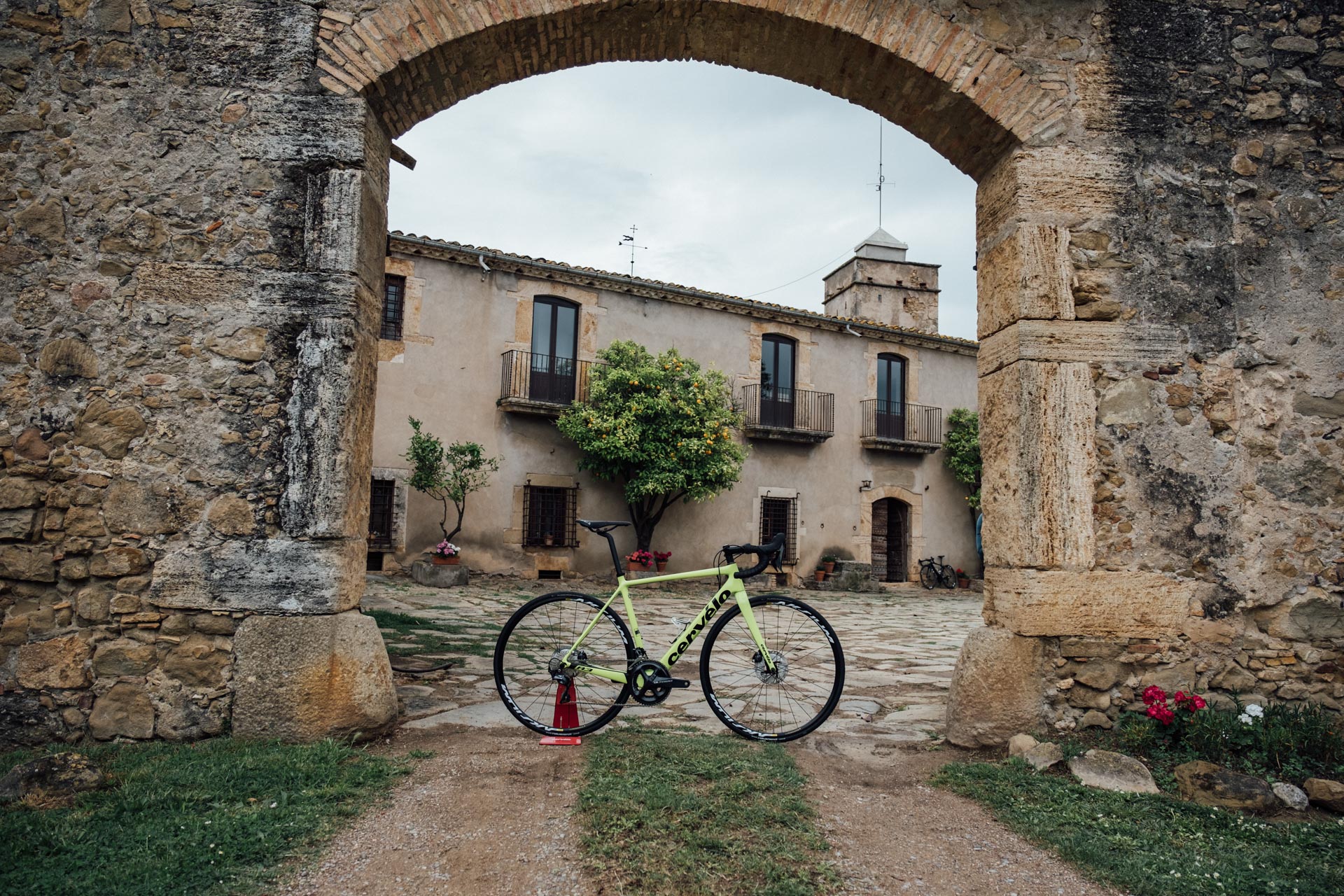 Stay in Girona's old town to be at the heart of the action but, for a slice of rural Catalan bliss, Rocacorba Cycling is located 20km north of the city. The beautifully restored farmhouse offers luxurious accommodation within its ancient walls and is located near the base of Girona's most famous cycling climb, Rocacorba. See if you can spot a pro rider on its slopes.
Ride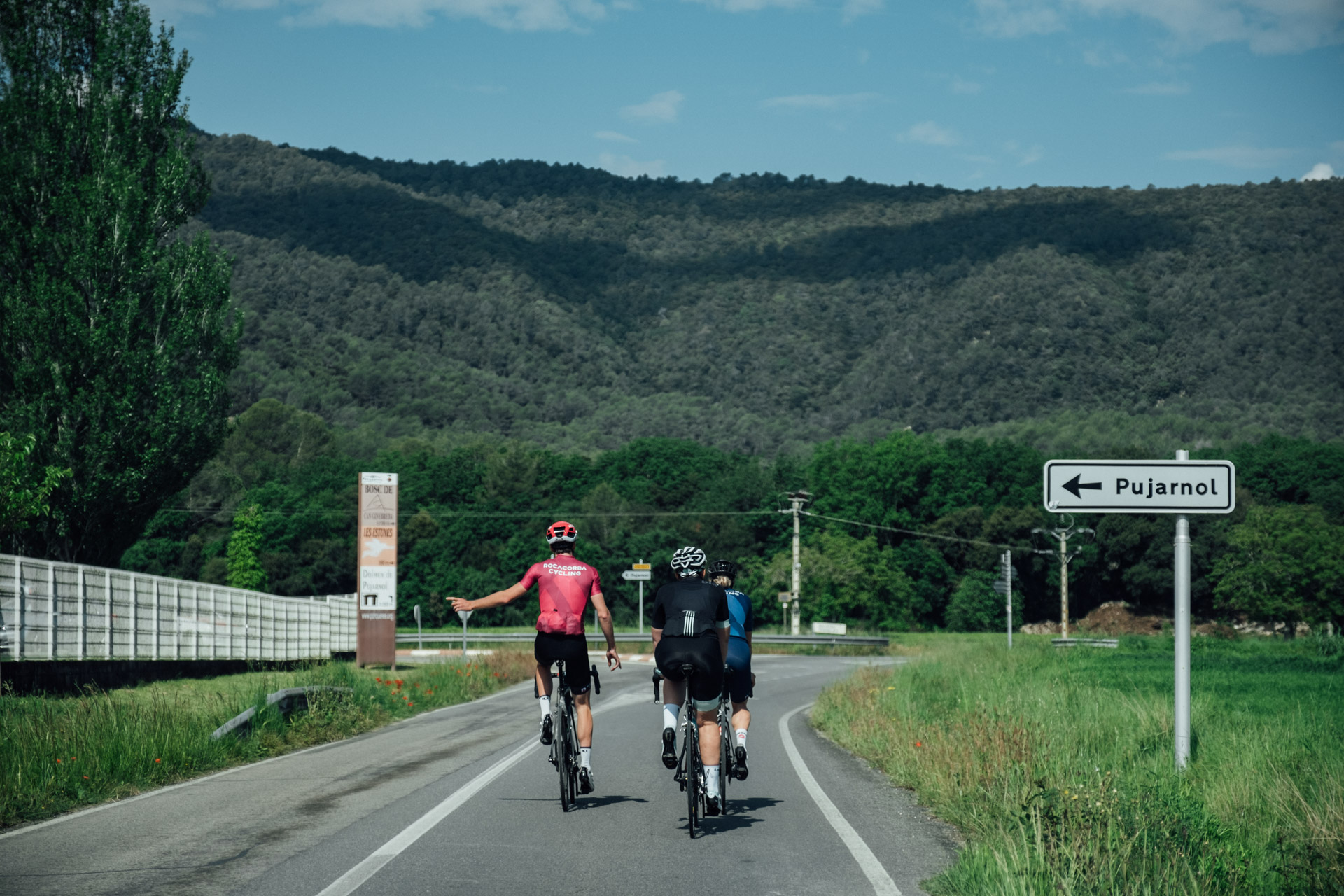 Eat Sleep Cycle, based in Girona's old town, has a fleet of high-end road, gravel, MTB and leisure bikes available to hire, while also offering a wide range of guided rides and tours in Girona and throughout Europe.
George Scott is a London-based writer. Keep up with him on Twitter.