Natural Wine | Why It's Time to Start Taking the Stuff Seriously
Join the brothers behind London hotspots Primeur and Westerns Laundry on their viticultural revolution.
Photo: Tom Glencross
Two brothers from the Wirral have found themselves at the forefront of a quiet viticultural revolution, taking place on the broad, leafy streets of North London. As general managers of sister restaurants Primeur and Westerns Laundry respectively, Mathew and Francis Roberts want you to drink more wine.
More specifically, they want you to drink more natural wine.
Francis, who previously held positions at Southwark's ever-popular gastropub the Anchor and Hope and the recently-shuttered small-plate specialist 8 Hoxton Square amongst other establishments, has been with Westerns since they opened in May 2017. Very favourable reviews from the likes of Giles Coren in The Times and The Observer's Jay Rayner generated a buzz that Francis and his team have worked hard to maintain. Sit there on a Wednesday night with a plate of turbot in butter sauce and a glass of something nice and you'll see why the city's foodie scene have been flocking to Drayton Park of late.
"We've striven for a casual neighbourhood restaurant with a luxurious feel" Francis tells me on the kind of balmy late-spring Friday afternoon where everything but the pursuit of good food and fantastic drink recedes into the ether of the unimaginable. "We've become a destination restaurant, but one where everything works as simply as possible. From the way the food is cooked to the way we serve the wines, we keep it simple."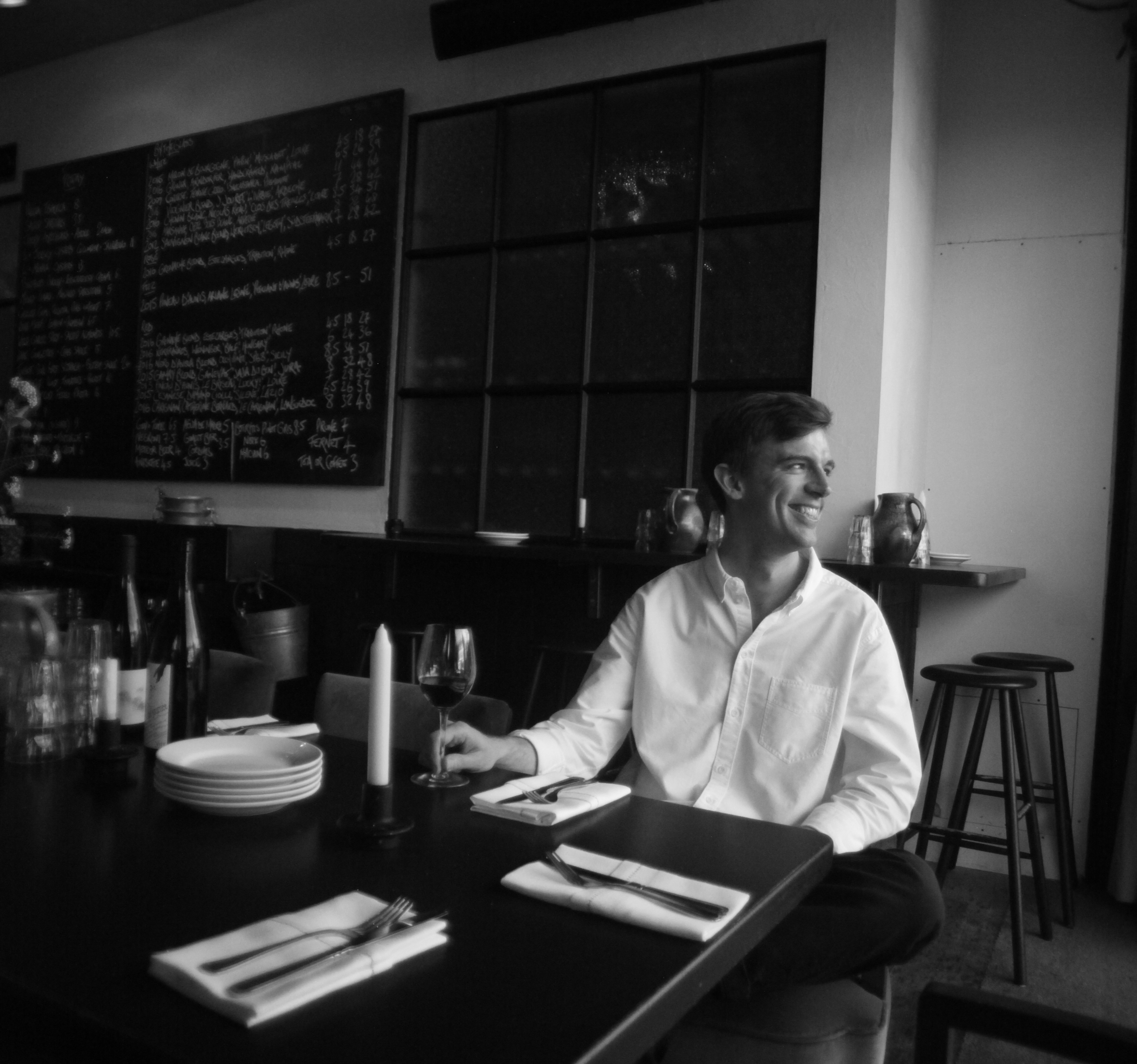 15 minutes down the road his brother is echoing those thoughts. "Restaurants are about managing expectations. We're upfront about everything here at Primeur," Mathew says, referencing the communal tables and the possibility that you might get sat at the bar for the night, nose to nose with a chef preparing that evening's meal. "If you tell someone something's going to be a certain way and it is like that, you can't have a problem. That goes for wine, too."
Prior to taking over from Francis at Primeur, Mathew was overseeing the running of May the 15th in Clapham. It was his second stint down in South West London (he broke them up with a spell in Old Street boozer the Three Crowns) and by that stage in his career, he'd already developed an interest in the more avant-garde end of the wide spectrum. This interest was tempered, somewhat necessarily, by a practical sense of understandable pragmatism. Restaurants have to make money, and when it comes to wine, the people of Clapham aren't the most experimentally minded. That's what Mathew tells me, anyway.
"Let off the leash," at Primeur, the Canonbury restaurant opened by David Gingell and Jérémie Cometto-Lingenheim in 2014, he was able to finally begin assembling the wine list of his dreams. Just up the road, his brother was beginning to do the same. What they wanted, and what customers expected, were glasses—and both Primeur and Westerns make a real point of having around 20 wines available by the glass each night, which rotate with nearly as much regularity as the food menus themselves do—that deviated from the norm. What they wanted, it turned out, was weird wine. What they began buying was natural wine.
"Technically," Mat tells me, "we call them low-intervention wines. Natural is a bit of a nebulous, catch-all term, and there's always going to be some fussy nitpicker determined to tell you that by dint of pressing grapes and bottling them as wine, you've stopped it being a natural anything."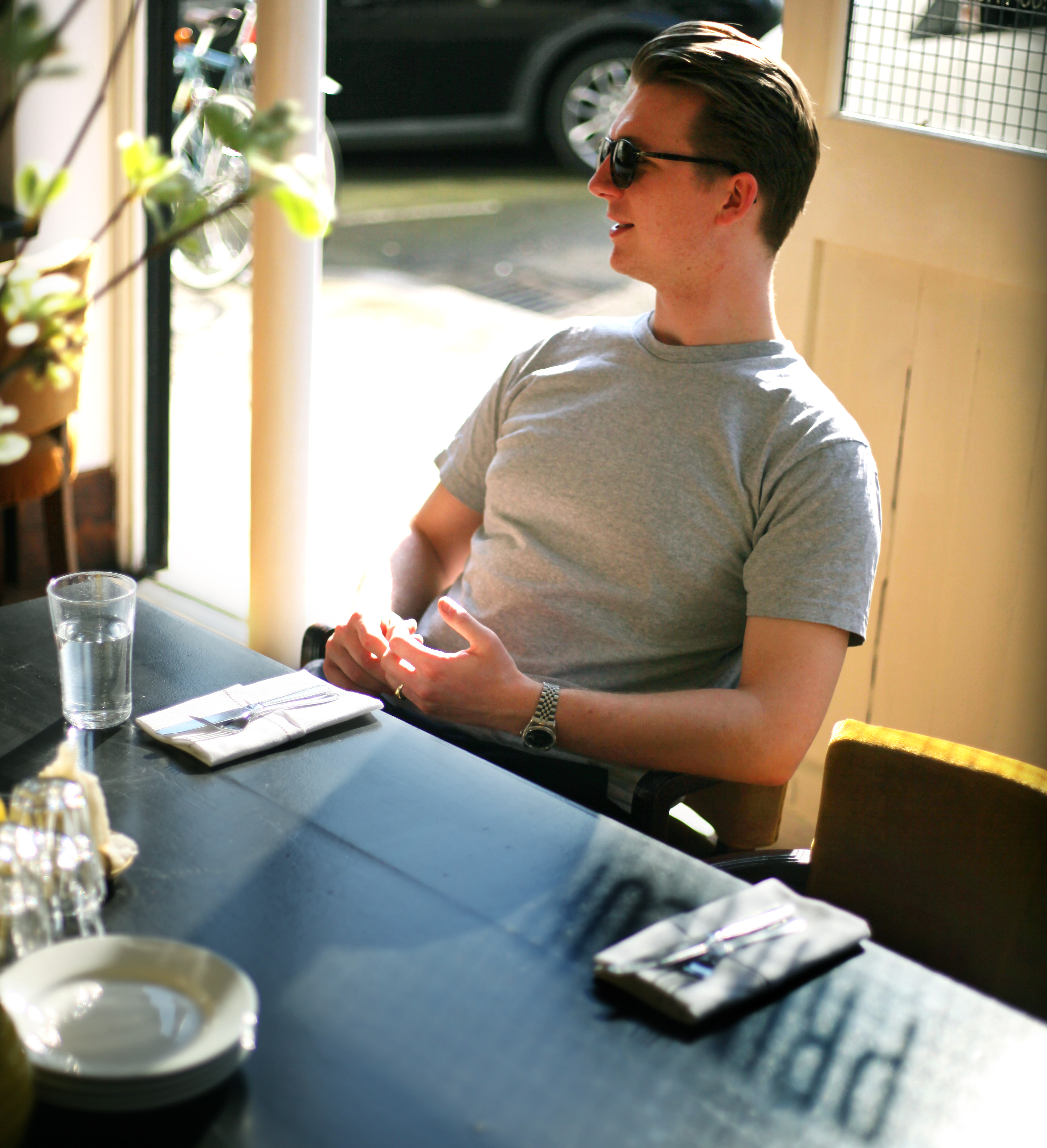 A brief lesson: when we talk about a natural wine, we're just talking about any wine produced in such a way that there's been as minimal a process of intervention possible. Grapes are grown organically, or under a biodynamic process of lunar-cycle-influenced planting, harvesting, and pruning. Essentially, grapes are taken from the vineyard, pressed, have their juice extracted, and then are pretty much left to do their thing. The resulting wine isn't filtered and doesn't have the usual sulfites added.
Which, in a way, explains just why natural wines are having a moment: you can conceivably slide it into a holistic approach to a clear-minded, produce-orientated life. Think of natural wine as a component of what people sat outside Broadway Market bars call a "lifestyle."
Not that everyone is keen on these occasionally cloudy, occasionally deeply odd bottles of artisanal produce. For every young drinker seduced by the romance of drinking small-batch bottles of sediment-rich, dark orange wine produced by farmers working out of small-scale domestic wineries than supermarket-focused conglomerates filling the warehouses of the world with bottle after bottle sub-£7 plonk, there's a restaurant reviewer who doesn't quite get it.
"There's always going to be some fussy nitpicker determined to tell you that by dint of pressing grapes and bottling them as wine, you've stopped it being a natural anything."
"A friend's just opened a new place, Leroy in Shoreditch, and David Sexton reviewed it for the Evening Standard. He claimed he'd rather have a nine quid bottle of Sainsbury's Taste the Difference stuff than a natural wine," Francis says. Why, I asked, is there an animosity toward the product? "Natural wines are different, they can be high-acid, they can taste yeasty, when badly made they can taste pretty disgusting. I've had plenty on bad experiences drinking it and I can understand why someone might be put off."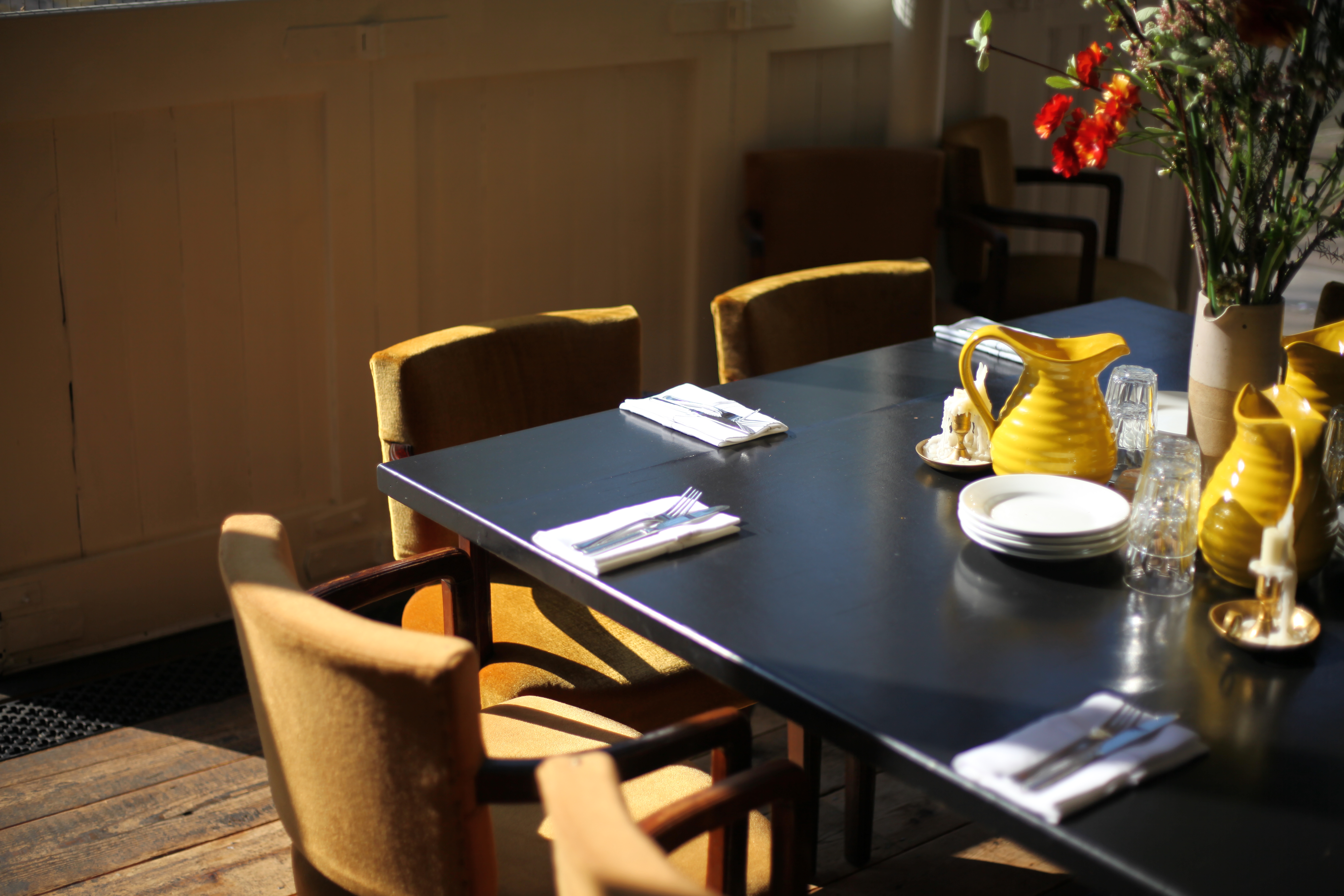 They both enjoy guiding customers toward the kind of naturals that can turn a sceptic into a convert. "There's definitely an art to guiding people through a wine list," Mat says, "because it is a transaction unlike most; the customer is relying on you to reasonably accurately describe what they're going to get."
That involves assessing, almost instantaneously, what level of wine knowledge a customer might have, what their general expectations are, how much they want to spend, and just how open they are to drinking the weirder stuff. "It is really gratifying when you talk to someone, pick something, and they then tell you how delicious it is," says Mat.
"'We go to lots and lots of tastings," Francis says. 'And me and my brother tend to drink a lot of wine together, too.'"
How, then, did the brothers develop a sense for this occasionally difficult, sometimes abrasive, but always interesting sector of the wine market. "We go to lots and lots of tastings," Francis says. "And me and my brother tend to drink a lot of wine together, too." Which always helps.
No longer the sole preserve of rotund City workers filling themselves to the brim with bold bottles of thick, rich, heavy Bordeaux, wine at large is starting to shake off its stuffy image. Cult restaurants like Clapton's P Franco are becoming the nexus for a burgeoning scene built around an appreciation for a more mindful approach to consuming gallons of the stuff.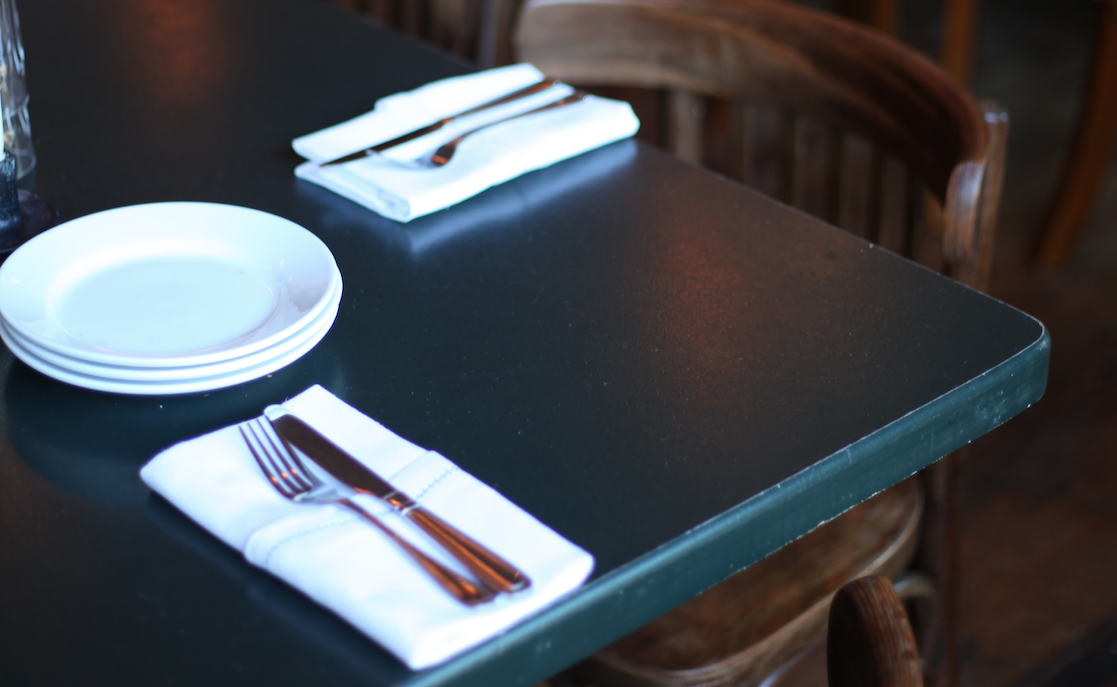 "People are concerned with a product that sits in line with their other core beliefs about dining and eating and wellbeing," Francis says, explaining why natural wine, in particular, has been adopted by a hipsterish crowd of late. "They don't want to put stuff in their bodies that's full of chemicals."
Primeur and Westerns have established themselves as places to visit for Londoners looking for a wine-orientated experience, which makes things easier for the Roberts' brothers. They can be adventurous, they can take risks. They can, in a bashful, business-minded way of course, show off a little.
"For me," Mat says, "I like to see working in wine as analogous to having a record collection. It's fun to have someone round to play your records to. You want to show them your obscurities, the strangest things you've got. Hopefully they like them."
Anyone looking to push themselves a little further than the usual bottle of Malbec would do well to pay either brother a visit. Just don't complain if you end up with something a little outre; that's the whole point.
Tagged: