Talking Seafood and Soundsystems with South London's Favourite Ex-Pat DJs
Chaos in the CBD dig into their upcoming summer schedule.
A few years back now, Ben and Louis Helliker-Hales made an unusual life decision; they swapped New Zealand for South London, Auckland for Peckham. As far as Amuse knows, they've never looked back.
With Ben working at local record shop YAM, and the duo having held a residency on SE15-based radio station Balamii, it wasn't surprising when Chaos in the CBD popped up at scene stalwart Bradley Zero's Rhythm Section parties before recording for the collective's record label. The two 12"s they put out on that label, 2016's jazz-flecked Midnight in Peckham and 2016's Baikal-deep Invisible Spectrum, set out their stall: tactile, sophisticated house to luxuriate in, with just enough low-end grit to slide seamlessly into DJ sets.
That deadly duo was followed by a trio of releases on esteemed Japanese imprint Mule Musiq, and last year the brothers hooked up with fellow relocated Kiwi Jon Sable to found their own label, In Dust We Trust.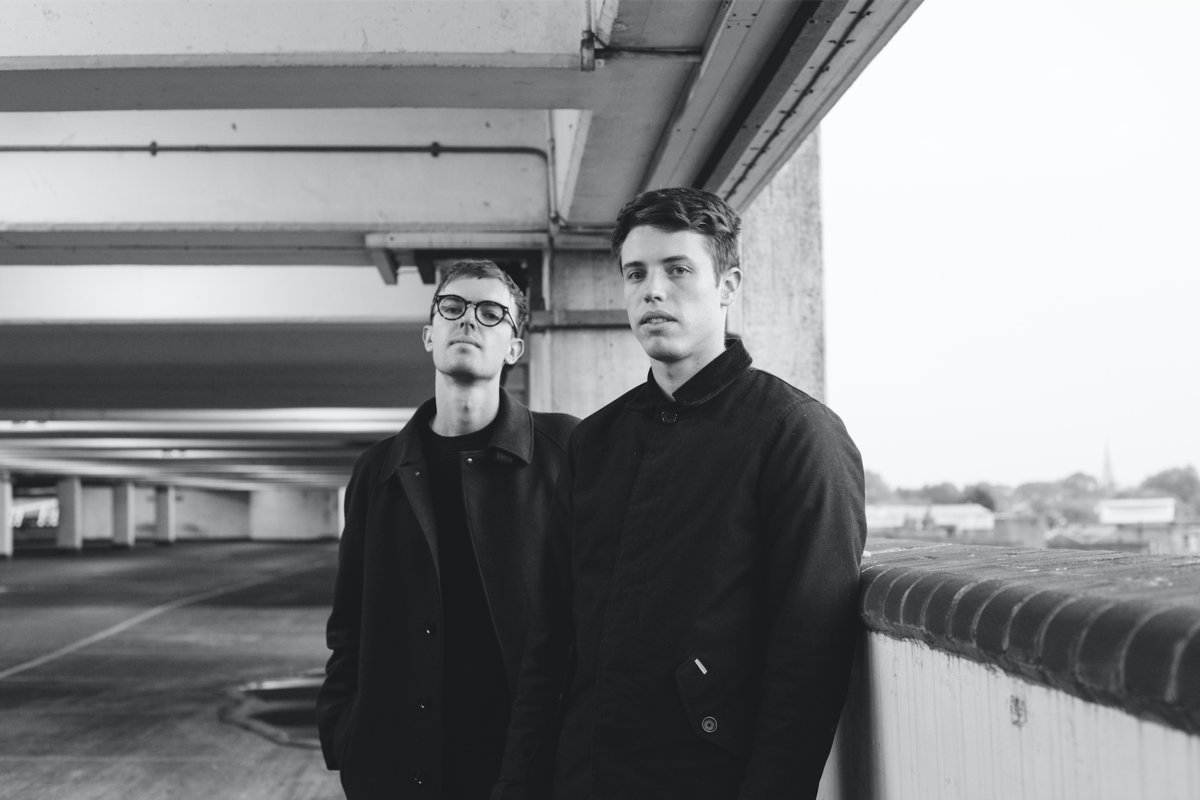 While they may favour a slightly sombre approach on record—see the mean and moody "Educate the Heart" or the flighty 2016 cut "Natural Taboo"—a club or festival set by the brothers Helliker is usually an upfront affair. Not been lucky enough to catch them playing out yet? Turn the radiator up as high as it'll go and get their Boiler Room mix on now—a set so packed to the rafters with juicy house music that even watching it on a sofa feels like stepping into a nightclub for the first time. Without the suspiciously sticky patches on the floor, ungodly queue for the bathroom, or six quid cans of room temperature lager.

2018's been a huge year for the lads already, with a monster US tour under their belt and a slew of festival appearances lined up. Before they get packing for a summer spent on the road, we caught up with Louis to get the inside story on what's what over the months to come.
Amuse: What's the one upcoming event you'd recommend to a festival-sceptic?
Louis Helliker-Hales: Strawberry Fields in New South Wales, Australia. It's basically just a big old bush doof. We played in 2016. By the final day of the festival, I had lost my phone, my mind, my clothes were fucked but I was still having the best time. Australian festivals are wild. Hands down one of my favourite places in the world to party.
What festival, or festivals, would you visit for a work-free massive party?
I've heard great things about Houghton Festival. I was hoping to check it out this year. The idea of getting lost in a Zip or Ricky V set, knowing I don't have to DJ later, really appeals to me. However, I miss the sunshine dearly, so any festival by a beach with good sound would do just fine.
And which is the one you're gutted to be missing due to work?
We played Dimensions in 2016, which exceeded our expectations massively—it felt like our whole London crew was on holiday together. It didn't feel like we were there working at all. The line-up this year is great too, a lot of our friends are playing. We're kinda sad to be missing out!
Tell us about the festival that has the best level of hospitality.
We played at Untold Festival in Romania last year. They looked after us very well. We were even privileged enough to see Steve Aoki, Martin Garrix and Afrojack all in the space of an hour. They were playing in this stadium with like 100,000 people in attendance. It was a very strange, but very enjoyable, experience.
Outside of clubs, can you recommend a music venue you try and visit as much as possible?
Rye Wax, Cafe Oto, Barbican, Brilliant Corners. There are countless good spaces that don't just operate as clubs in London.
Which is the last venue you played for the first time that blew you away?
I think the last time a venue blew us away was Elysia in Basel. The soundsystem is absolutely insane. The layout of the main room and the way it's treated, makes for a very pleasurable experience. That night we went very deep and didn't feel any pressure to reach for the party tunes. I hope we get a chance to play there again!
Give us the lowdown on an intimate venue you wish the whole world could fit into…
Bonobo in Tokyo. I think the capacity is like 40-50 but the soundsystem rivals anything we've ever played on in the past. Highly recommended if you ever get the chance.
Where are you really looking forward to eating while on the road over festival season?
Give me seafood! We're playing at Djoon Festival in Sicily this Summer and I expect the food will be BUENO!
Are you getting an actual holiday this summer? If so, where are you off to?
I'm going to Lisbon for the first time this week for my birthday actually. Quite looking forward to not being in a club… actually Hunee and Soichi Terada are playing on the night of my birthday, so I might spend a little time in the club.
Where's the next Ibiza?
I've never been to Ibiza but maybe the set of Love Island?
Chaos in the CBD
Tagged: