We Love Green | This Parisian Event Shows the French do Festivals Better
When it comes to city-based festivals, have the Brits been doing it wrong all along?
Say the words "urban festival" to most British city dwellers and it instantly conjures up certain images: Mass Oasis singalongs in the pissing rain at Manchester's Parklife. Balloon-sellers aggressively ripping people off at London's LoveBox. Or maybe (if you're really lucky) a group of Glaswegians getting tanked up at Trnsmt and punching each other perfectly in time to Kasabian.
There's no denying that there are some great city centre festivals of course, but on the whole we tend to be suspicious – unless of course the urban centre in question happens to be somewhere hot, sunny and overseas. Which is why we were instantly intrigued when we heard about We Love Green in Paris.
Primavera is on everyone's radar, and we'd done Way Out West in Gothenburg. But despite being a short hop on the Eurostar away, this event had an air of novelty. How would the inhabitants of the city of luuurve party en masse when summer calls?
"Naturally, the French crowd is unbearably chic and somehow manage to keep this up throughout the weekend."
The first thing Amuse noticed as we arrived at the site, was that (as the name might suggest) the event is eco-friendly to its core; there's no plastic, it's cashless (so no receipts), the toilets are flushed with sawdust and it's powered by 100 per cent renewable energy.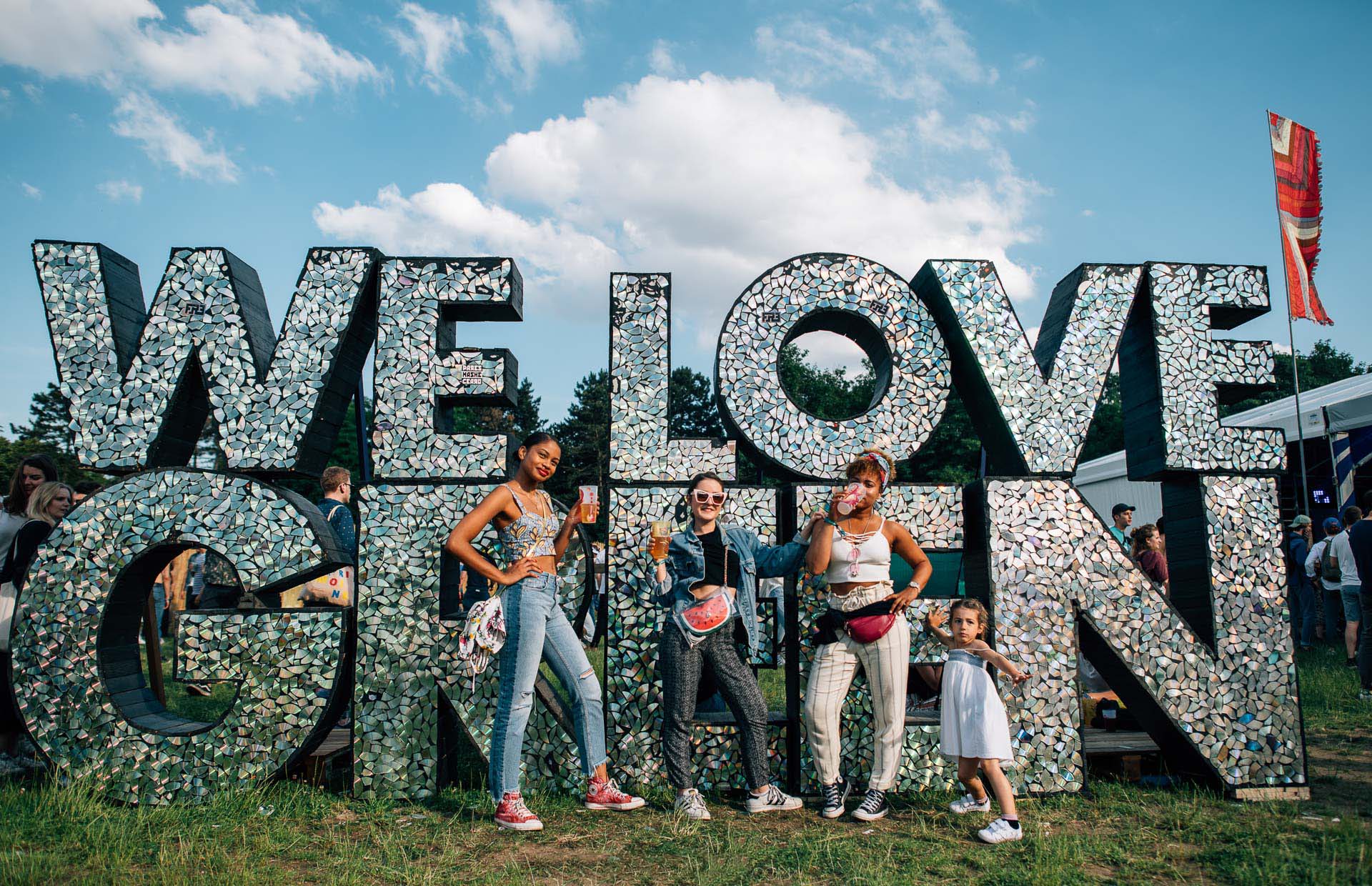 Green by name, green by nature. The whole thing is powered by 100% renewable energy. Photo: Maxime Chermat courtesy of We Love Green
This doesn't seem a contrivance, knowing the GCSE-favourite fact that France derives 75 percent of its electricity from nuclear energy – the country takes this stuff seriously. At the end of the weekend, the staff collect compost from compostable crockery and leftovers – this year it reached 1.2 tons.
The setting mirrors this ethos; We Love Green spreads over Bois de Vincennes in the 12th arrondissement, in the east of the city. Pre-festival transformation, it's one of Paris' most beautiful parks in an area known for the 'Puces de Montreuil' flea market. It's well worth a peruse outside festival hours if you can make it, if only to haggle for a cheap outfit option for the next day.
This is something you'll feel the need for because (be warned) you will soon be pouring scorn on whatever you brought with you: naturally, the French crowd is unbearably chic and somehow manage to keep this up throughout the weekend. At the point where a UK festival would bring out the stretchers, girls were ordering mint wine and hors d'oeuvres.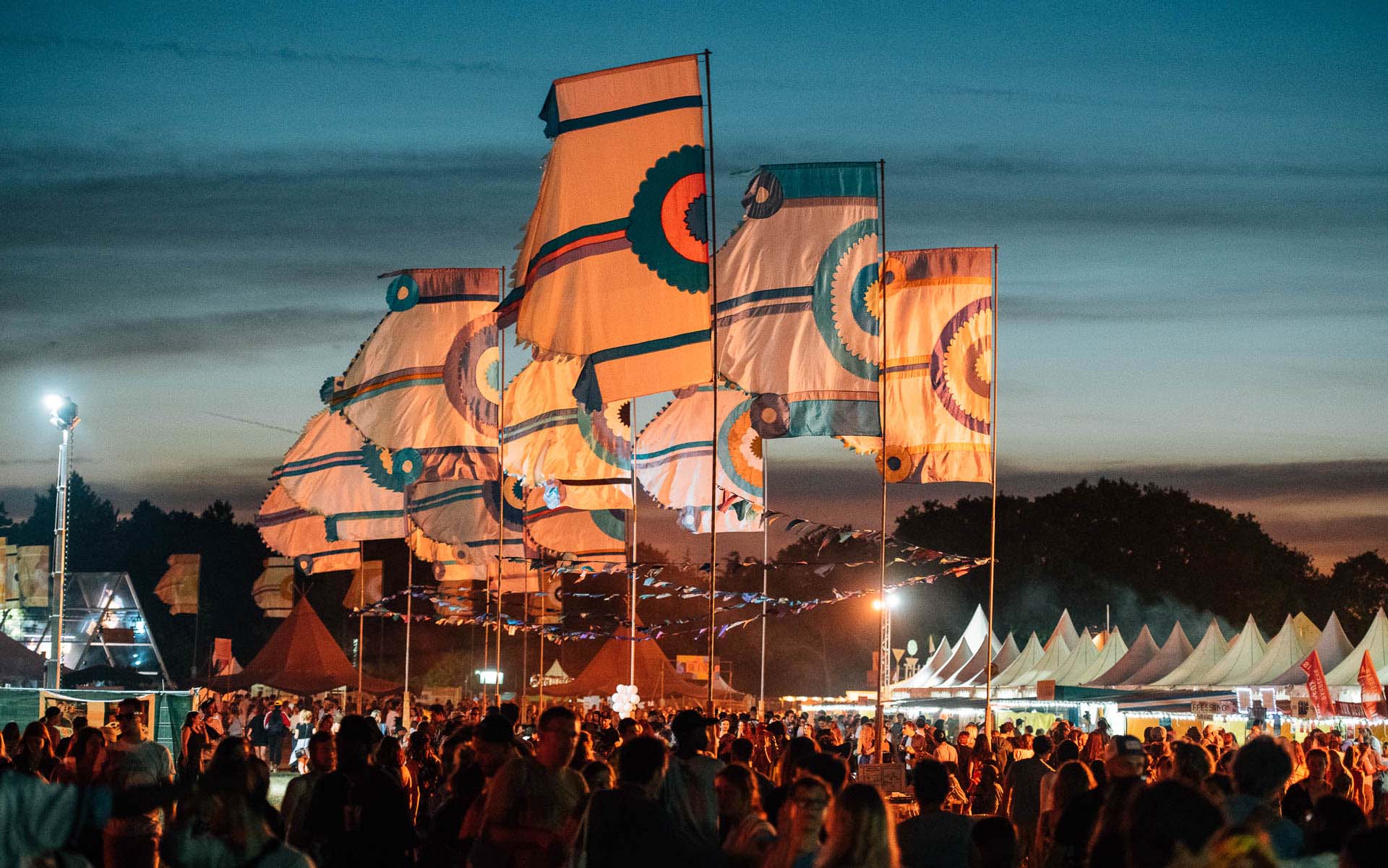 The flags might be a familiar site for British festival goers, but the vibe is palpably different. Photo: Maxime Chermat courtesy of We Love Green.
It's worth going for the fashion alone; mainly block colour cigarette pants (often matched with actual cigarettes) and an army of outstanding jumpsuits. Surprisingly, not much black but lots of bum bags (and, no, not for the same reason Brits don them). Cap-wearing influencers loitered in the shade and waited for the light to hit just right, while Jarvis Cocker looked totally out of place wandering through the crowds in a cream blazer.
Parisian elegance oozes into every element, including food and booze. There are no spirits, but the craft beers were good and the organic wine exquisite. For the first time this year, the festival set up a 'Banquet' area, where you can reserve a spot on the hay bales for a three-course meal priced at €35.
Elsewhere, the food stalls were carefully selected by a 'jury' of food professionals, headed by Pascal Barbot, a three-starred Michelin chef. The best came from local favourites in Paris, including Céline Pham, and Taka & Vermo cheesemongers, fresh pasta from Solina, and gluten-free bakery treats from Chambelland. It certainly beat trying to shovel down overpriced chips with the last of your loose change at 4am.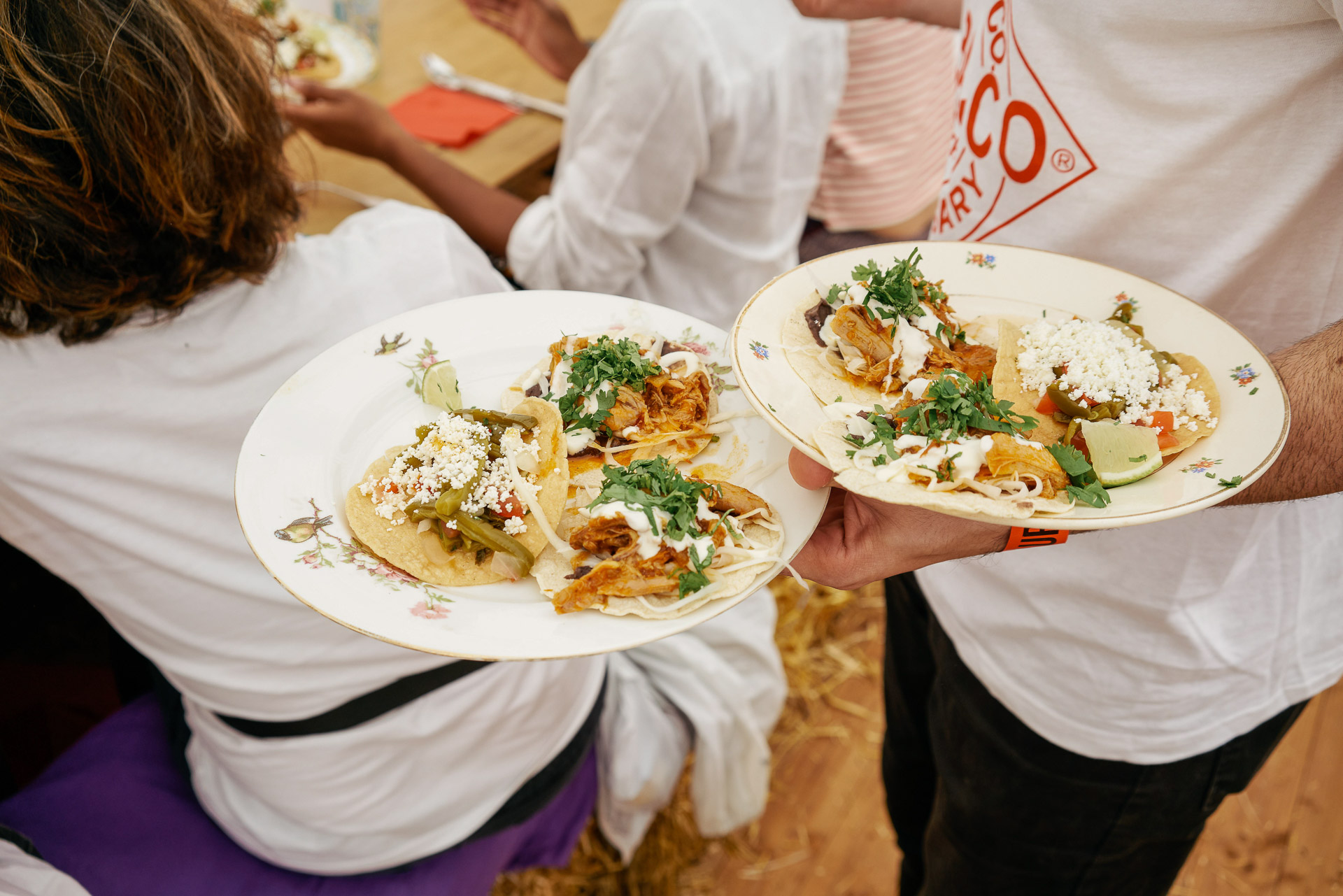 Food is becoming a big part of We Love Green, with the offering expanded this year. Photo: Mickaël A. Bandassak courtesy of We Love Green
Lined up next to the bouncy castle (sponsored by our sister TV Channel Viceland no less) and pop-up disco cabins, was the Think Tank stage. A new addition for this year, it offered talks, performances and lectures about the environment from activists, NGO leaders, entrepreneurs and campaigners. This year saw a wide variety of speakers taking to the stage, including a forestry engineer, a professional diver and a designer who built a surfboard from cigarette butts collected from beach cleans.
As for the music itself, headliners included Tyler, the Creator, Bjork and Jamie XX (previous years featured Justice, Solange, Anderson .Paak, LCD Soundsystem and many more). What set 2018 apart was the balance of French artists with American and British.
According to We Love Green's music programmer Clement Meyere, this is a priority for them: "The French music scene is booming across all genres: electronic, pop, hip hop and so on. For us, it's important to support French artists through the festival. They represent our French identity and the most important thing for a festival is to know its identity."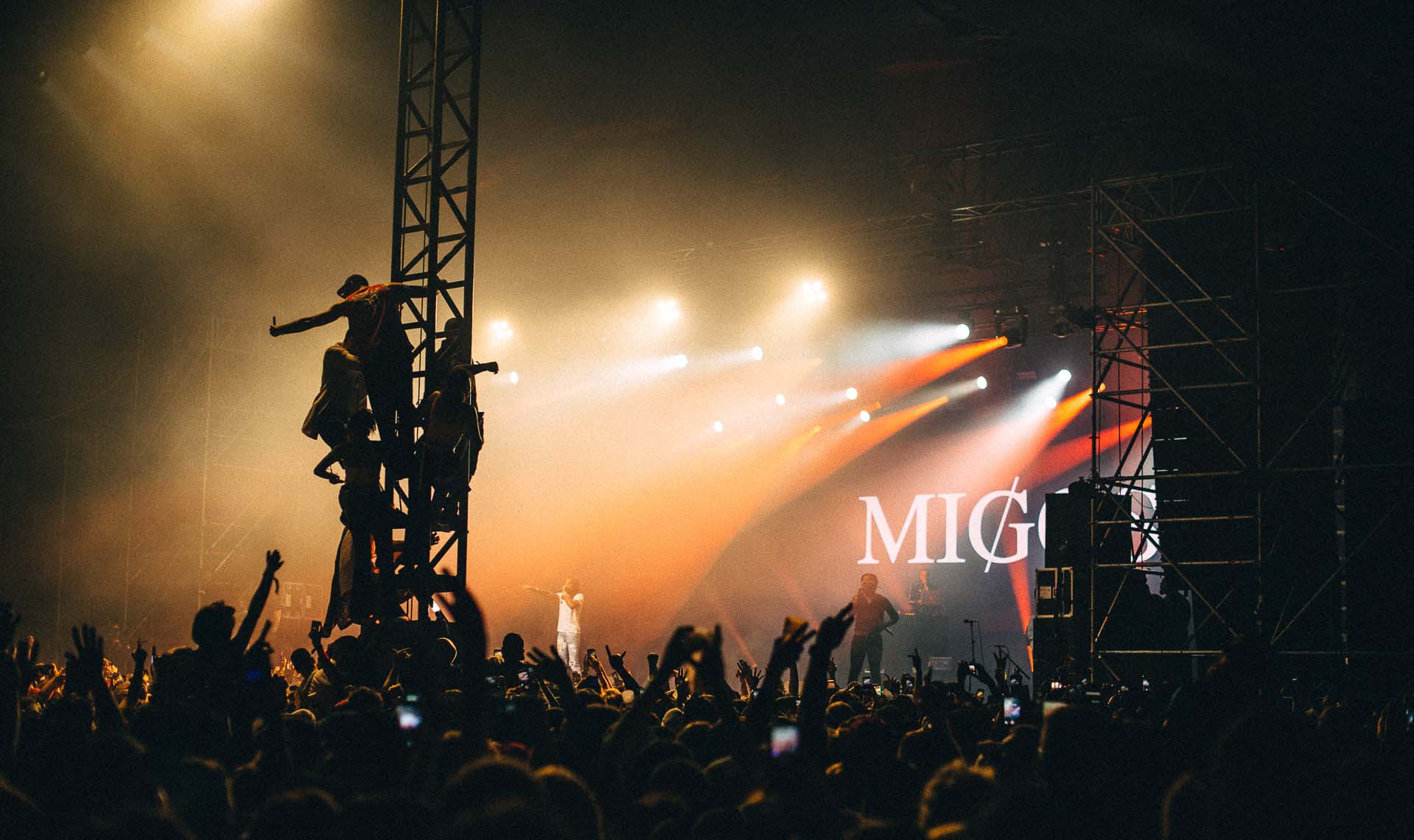 US trio Migos entertain the crowds at We Love Green, but this year marked a major rebalancing of the bill in favour of French artists. Photo: Maxime Charmet courtesy of We Love Green
The commitment clearly shone through this year and it obviously struck a chord with the crowds. More tickets were sold than ever before, reaching 74,000 over the weekend; 27% more than last year. Needless to say the best acts of the weekend were French.
Twins Ibeyi bounced around the stage chanting 'We Are Deathless' (we'll forgive the fact it isn't a word) and brought on their pal, of-the-moment rapper Orleson, for a few songs. DJ Honey Dijon towered over Club Lalaland and revved up the crowd during her afternoon set. Turns out the French don't peak too early either – they take their sweet time sailing through the festival day in much the same way as they'd approach a leisurely meal: A slow but steady stream of tidbits accompanied by thimbles of wine.
You can book on-site bungalows from €12 per night per person or head to a nearby hotel. Despite its weird, try-hard decor, Mama Shelter (where we stayed in the 20th arrondissement, a 20 minute drive away) nailed a post-festival buffet breakfast with bricks of brioche, piles of bacon and coffee on tap. The beds were dreamy and the peppy rooftop bar is a fantastic way to ease a hangover and brace yourself for the second day.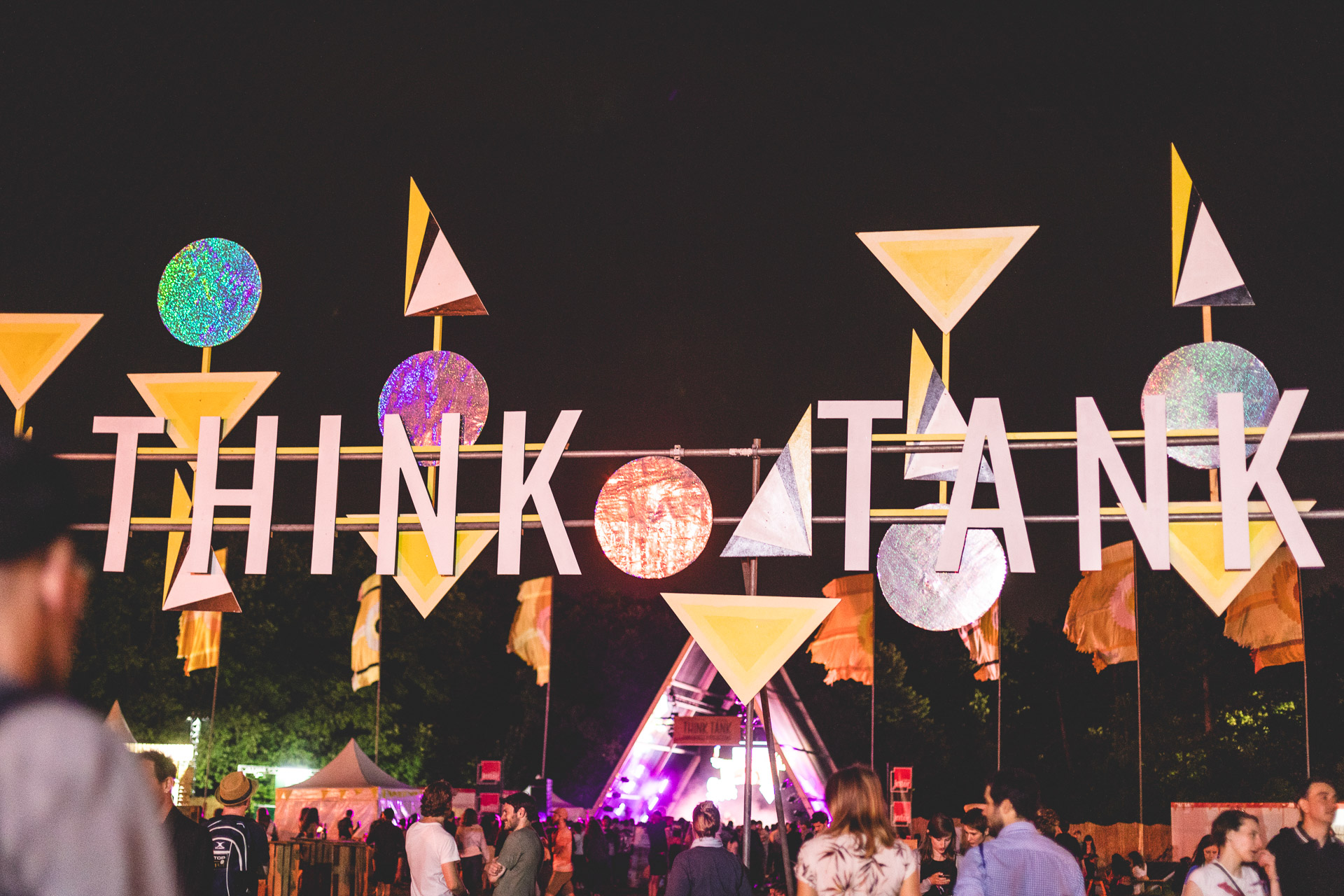 The new Think Tank area created a platform for environmental activists and campaigners to speak over the course of the weekend. Photo: Maxime Charmet courtesy of We Love Green
As we prepared to head into the fray for a second day I reflected that while there are plenty of festivals clearly targeting urban young professionals in the UK, there are none that feel quite like this. Whether it was the weather, the language or just the lack of rapidly pinking Brits, the whole thing felt nicely relaxed.
It helped too that even as the aforementioned Brits, you can remain relatively inconspicuous. The bar staff will even play along if you want to practice your terrible French (which is not necessarily the norm in the rest of Paris). This easy blending means, for a couple of days at least, you can feel as chic as the rest of the revellers around you.
Visit We Love Green for more details
Annabel Herrick is a freelance writer based in Bristol. Follow her on Instagram.