Greetings From… | Blackpool in the 1960s
Looking back through the archive of the world's best-selling postcard photographer
In this new series we take a tour through the archive of John Hinde – arguably the most famous photographer you've never heard of. In the 50s and 60s, his brightly coloured postcards sold in their millions, and while they might have fallen out of fashion, they provide a snapshot of what travel was like at the time.
Welcome to Blackpool – a dying empire. Complete with rollercoasters, ballrooms, glitzy illuminations and the famous viewing tower, in the early 60s this Lancashire town was considered the Las Vegas of England. It was a beloved bedlam of beach, booze and bawdy entertainment. In postwar Britain, families with a bit of spare change in their pocket couldn't wait to fritter it away on ice cream cones and crap fairground rides.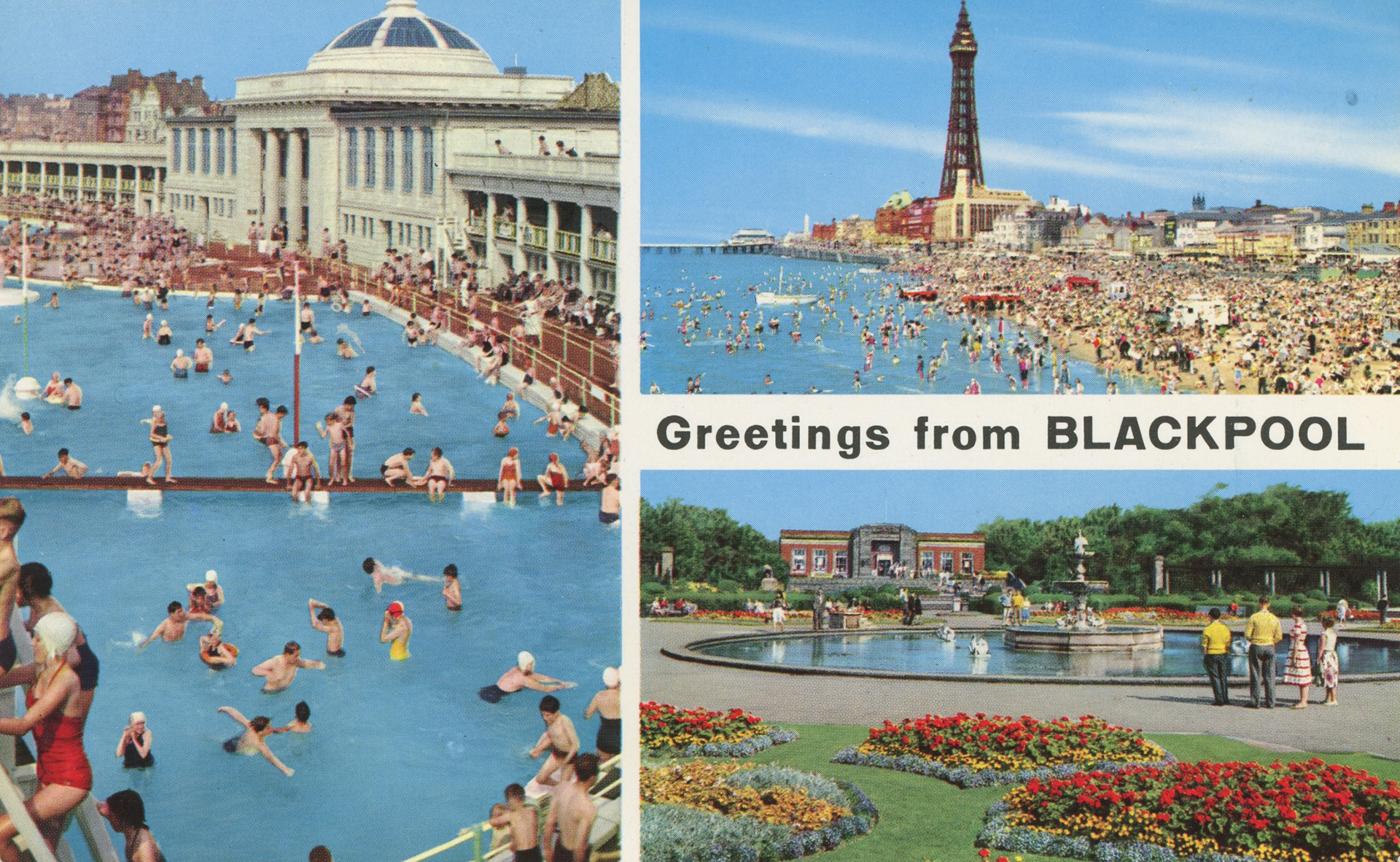 Yet that newfound prosperity would signal the start of Blackpool's downfall, as it also put further flung shores within the sights of the average Brit. Package holidays proliferated and cheap hotel towers sprouted up along Europe's coastlines. Suddenly, Joe Bloggs could save up to sun himself in the Algarve. In comparison, old Blighty didn't seem half so glamorous.
"Blackpool is the Las Vegas of England"
Today, Blackpool is more likely to feature in a Vice Grime documentary than your Auntie's honeymoon snaps. The town is still soldiering on; an unfortunate echo of its exuberant former self. Its grand Victorian promenade has the melancholic aura as a faded photograph – a slowly peeling portrait of a loved one now grown old. Chatting on the seafront with an older stall owner, conversation invariably tilts to the glorious past.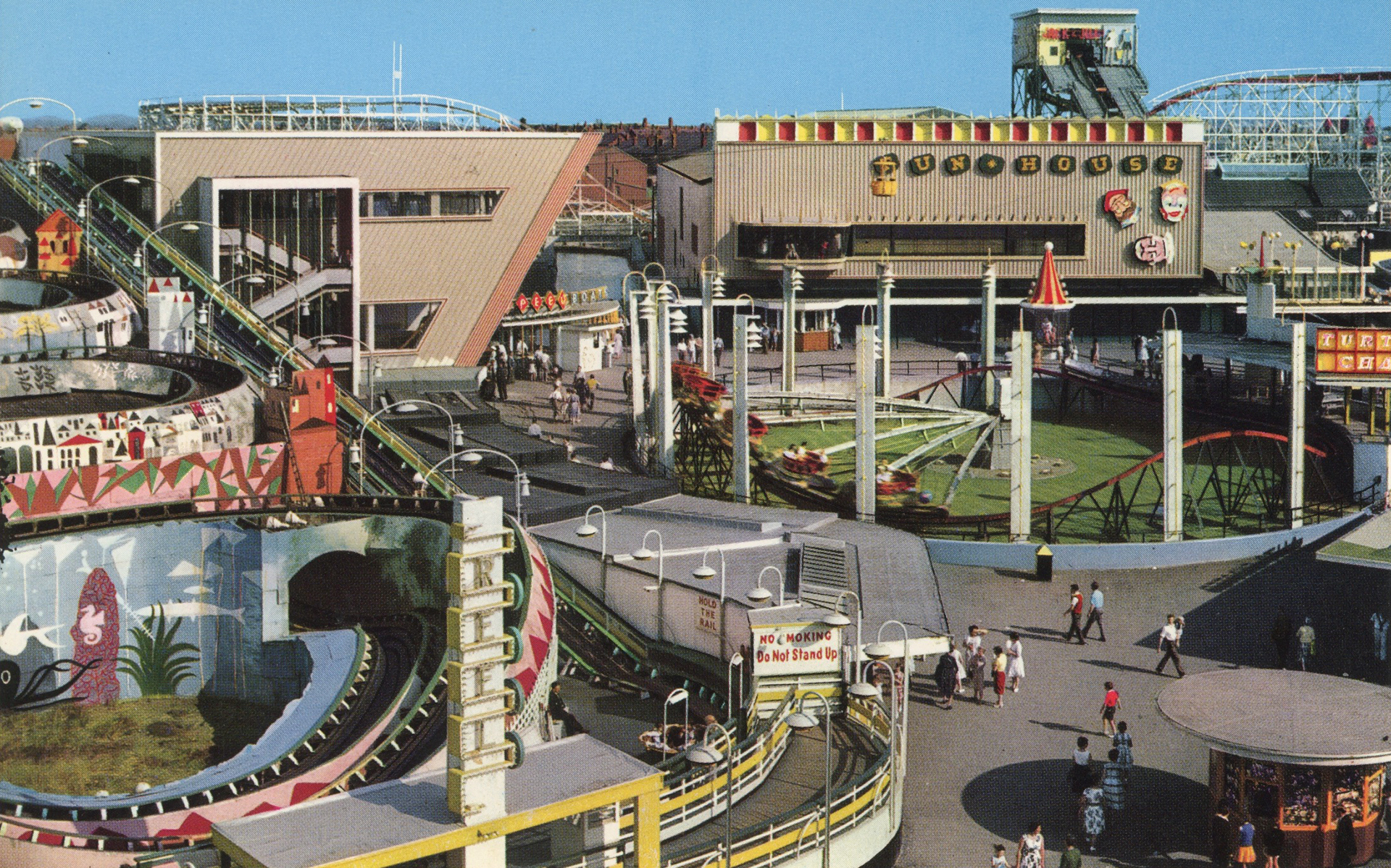 No one captured that past better than John Hinde. Having worked in the circus throughout the 1950s, he quit the big top to pursue a life in colour photography. Adventuring around Britain, then the world, he helped forge the idealised postcard style that became ubiquitous during that era. His snaps have the giddily cheerful, hyper-saturated quality that leaps out at tourists around the world to this day. They produce the central effect of all things nostalgic – making the heart yearn for an idealised past that never quite was. John would eventually sell his business to pursue painting, disavowing the commercial cheese he had produced as a photographer – but by that time his postcards had sold by the millions, and remain to this day his enduring legacy.

Taken from the John Hinde archive, these images wish you a warm welcome from 1960s Blackpool. Wish you were here.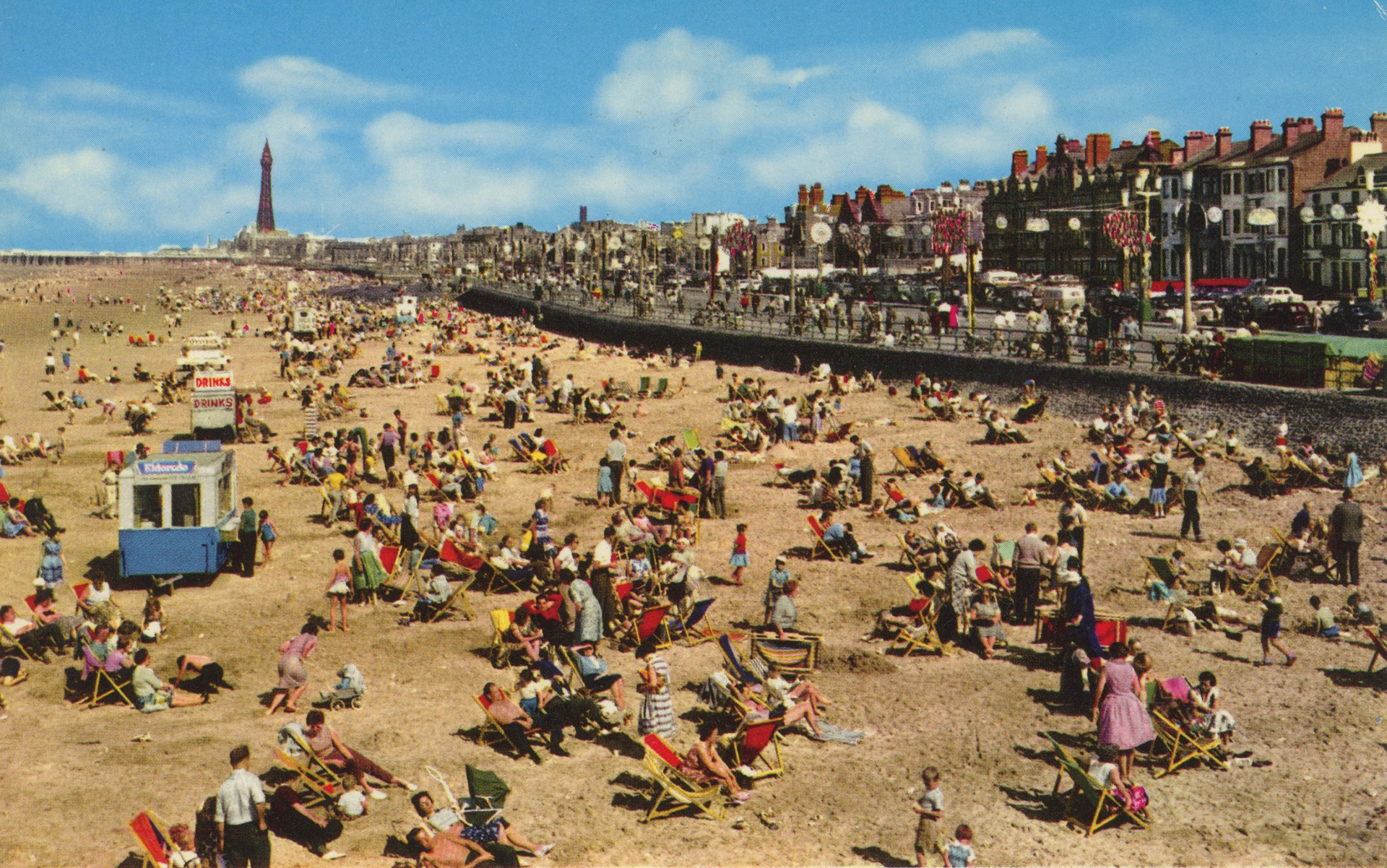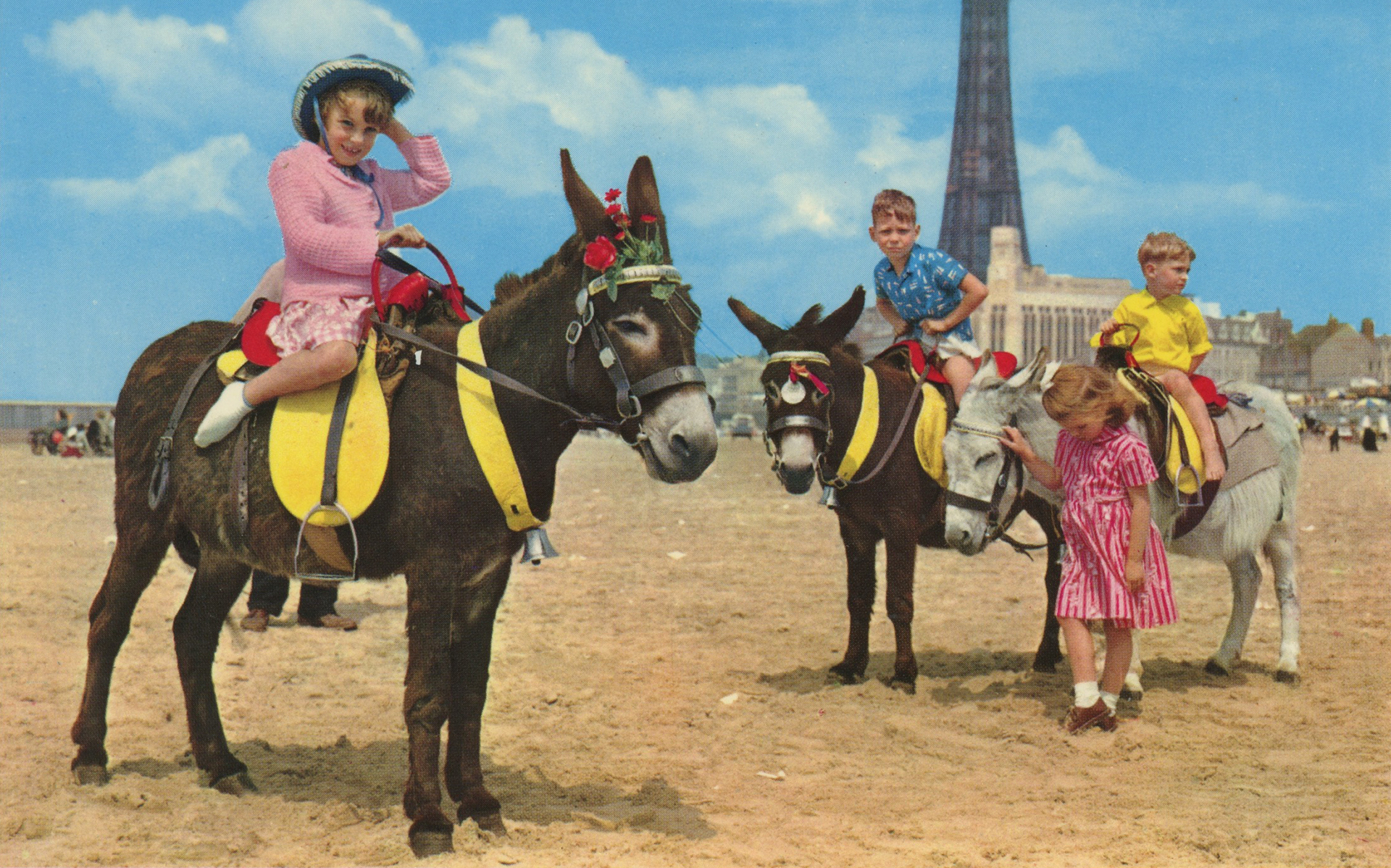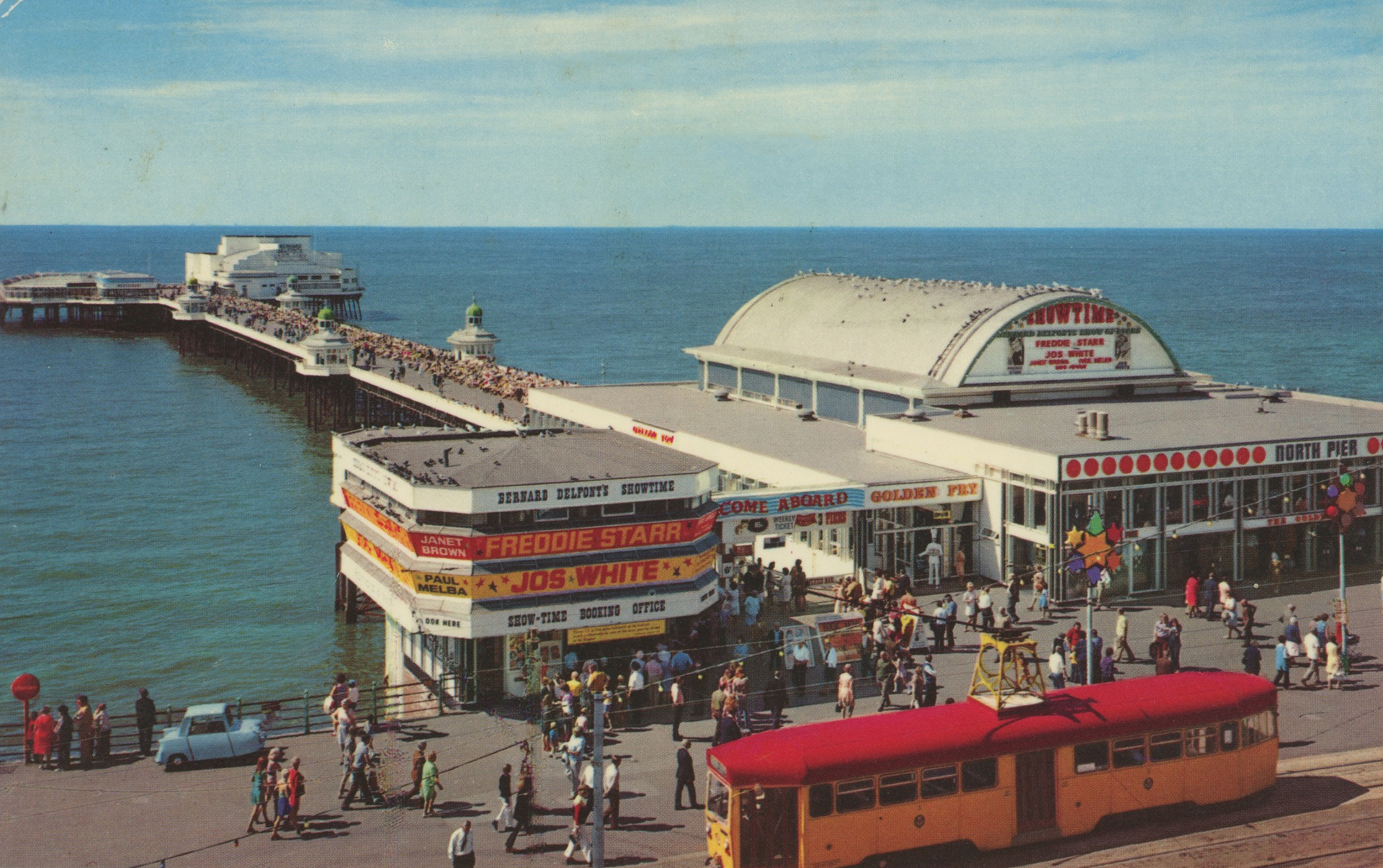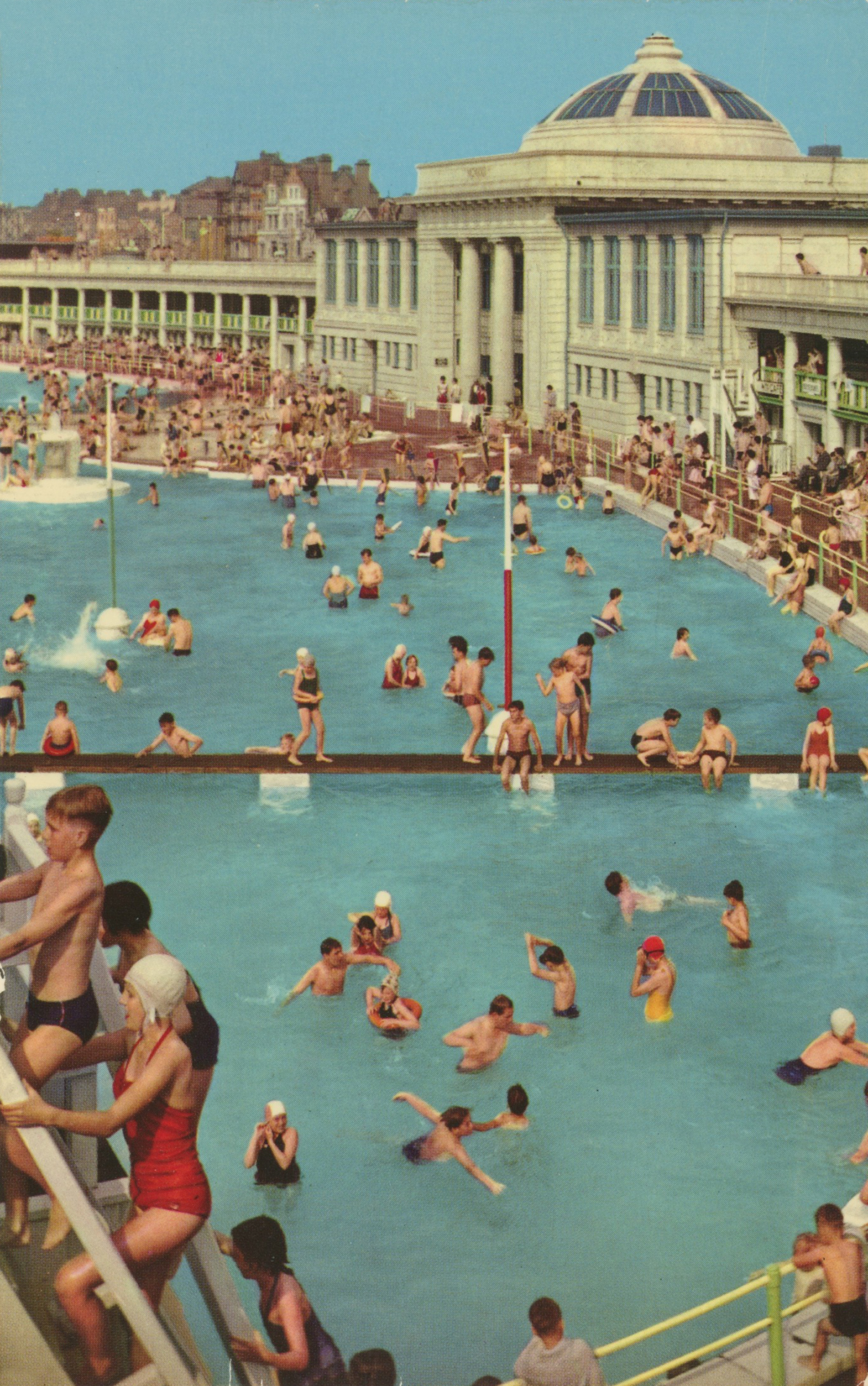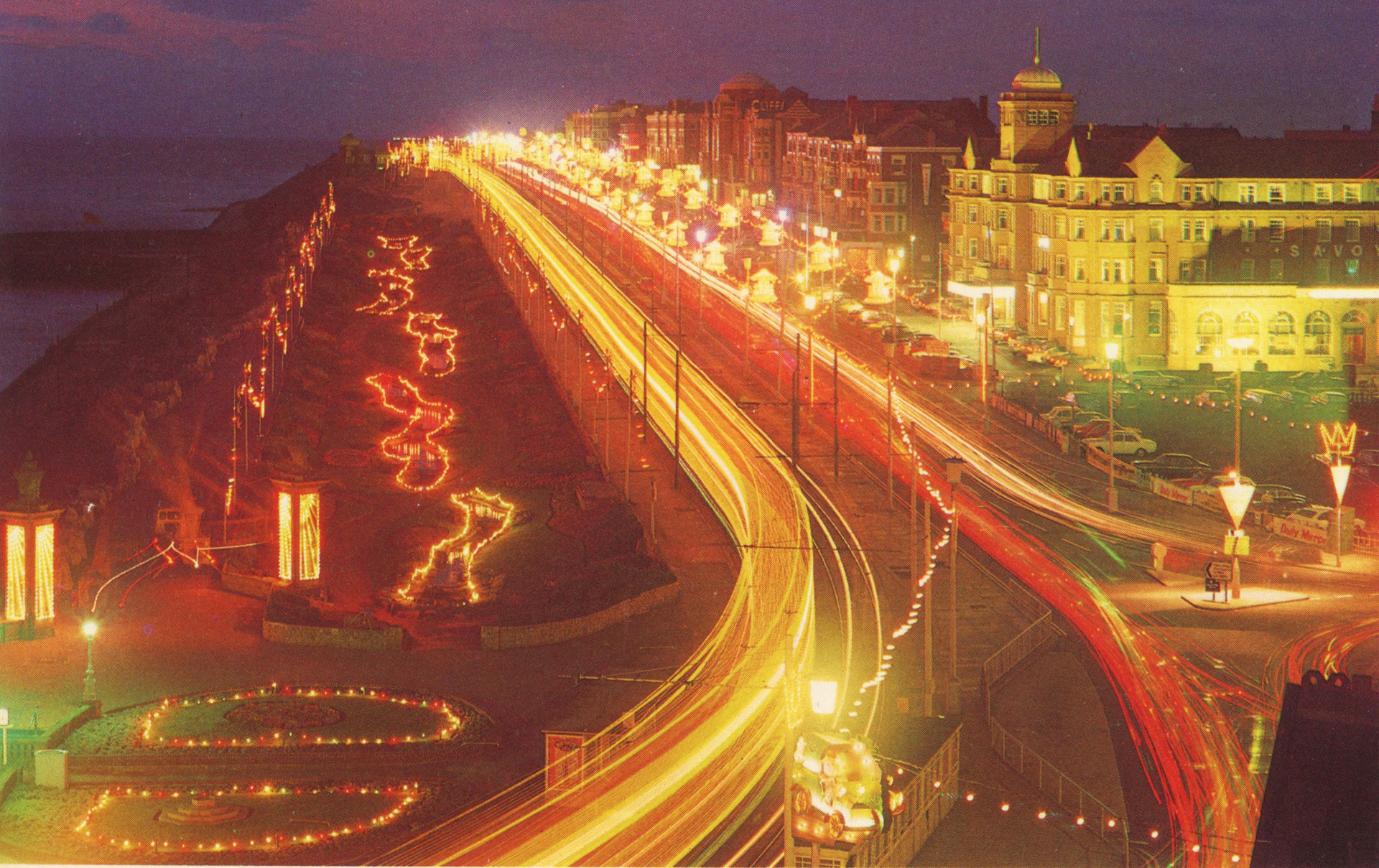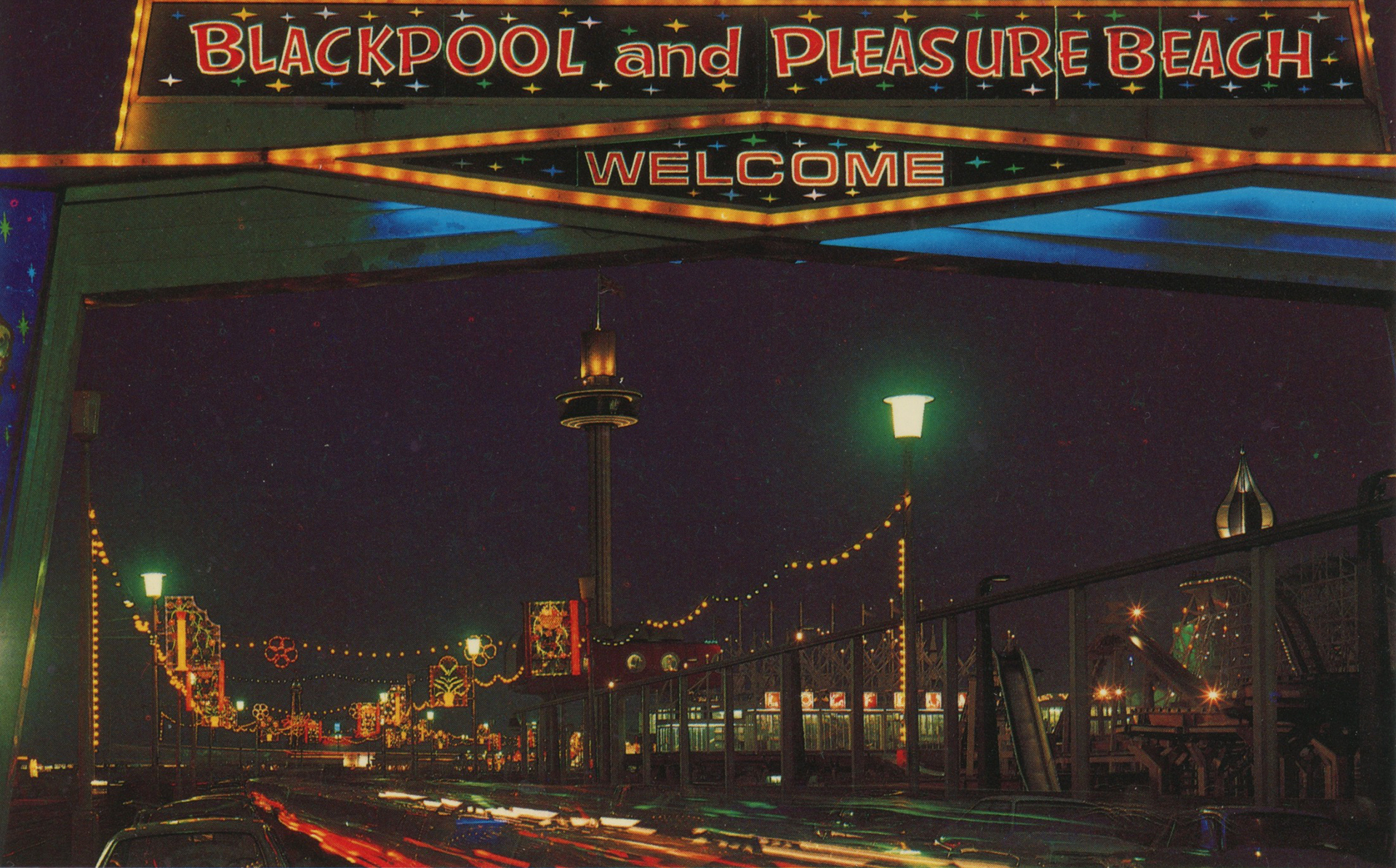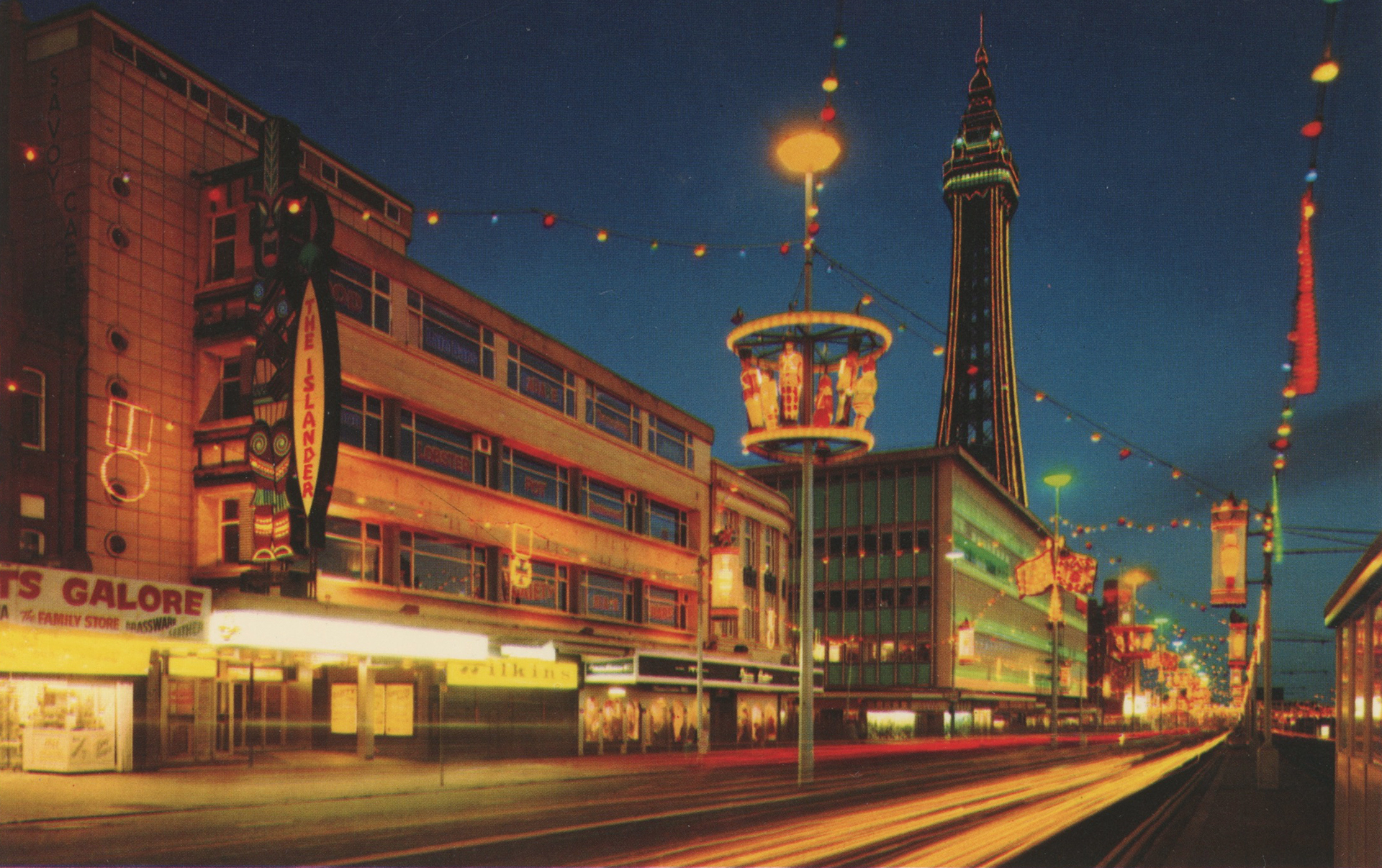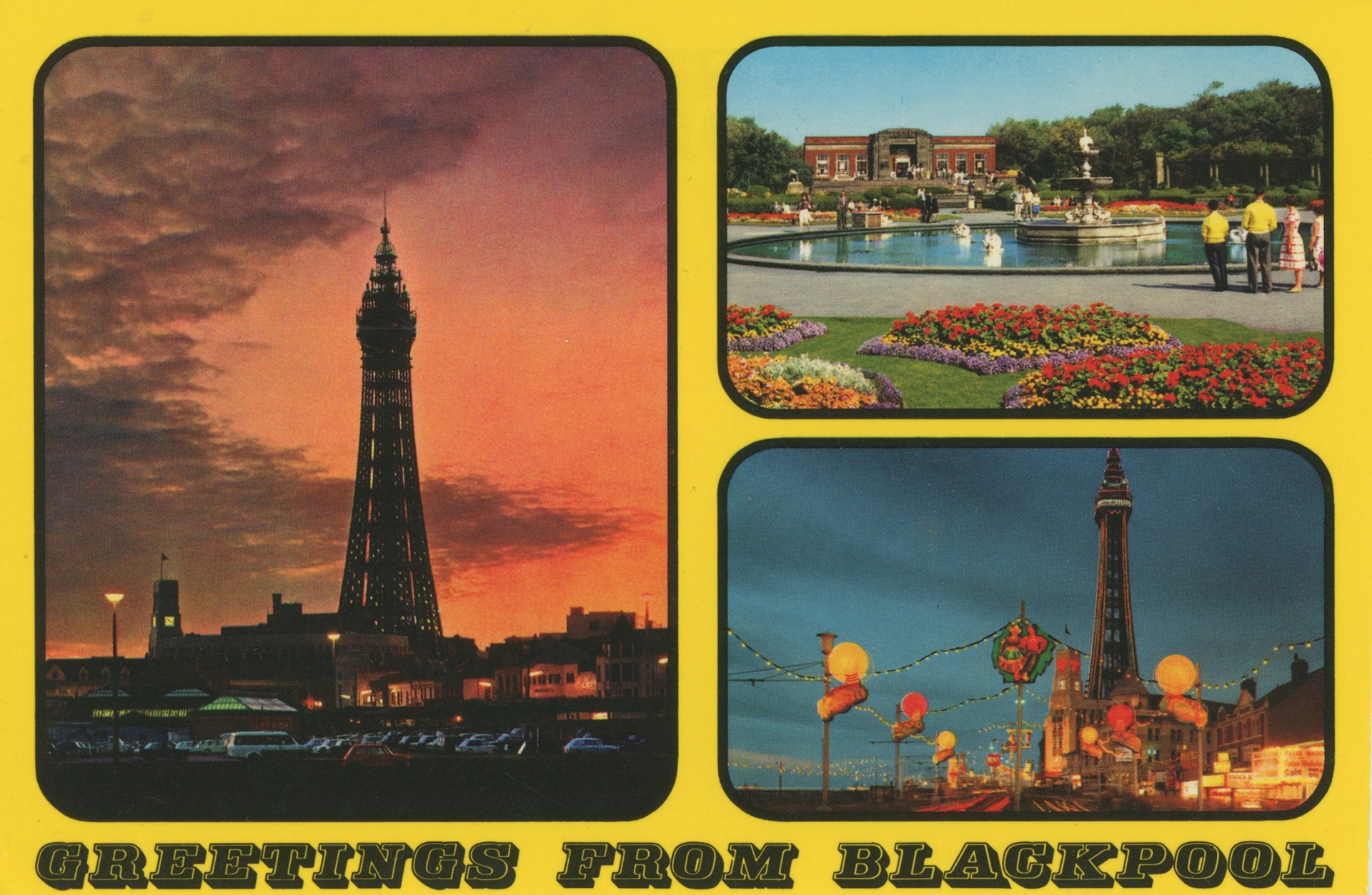 Clem Fiell is a London-based writer and Social Editor at Amuse.

Tagged: