My City on a Plate | An Ode to Oslo From the City's Hottest Restaurant
Theis Hagelund Omdahl, head chef of Bass Oslo, lets us into the city he holds dearest
In this series, we speak to some of the most talented, bold, and creative chefs on the planet about the cities they hold closest, and the sounds, smells, and flavours that characterise them.
After decades in thrall to the old masters of French and Italian cuisine, something in Oslo's dining scene changed. A new generation of restaurateurs, perhaps invigorated by Norway's North Sea oil discovery and the prosperity it brought, decided that they wanted to do things their own way.
Of course, the landmark opening of René Redzepi & Claus Meyer's Noma in Copenhagen, and later Esben Holmboe Bang's Maaemo in Oslo, played their part in establishing the famed New Nordic Cuisine. But in recent years, from that base level, the Norwegian capital's scene has developed a bold sense of itself, serving delicious and, importantly, unpretentious fare that is a movement all of its own.
"Small plates, simple flavours. That's how I like it"
In 2016, Aksel Steen and Torstein Voksø Eek teamed up with chef Theis Hagelund Omdahl to set up Bass Oslo. A hip new restaurant based in the Grünerløkka district of the city – the equivalent of London's Hackney or New York City's Williamsburg – it's the kind of place that has exposed brick walls, mood lighting and a Jerry Seinfeld portrait on the wall. Featured in the New York Times a couple months ago, it has as much buzz surrounding it as any other in the city. Theis Hagelund Omdahl sat down with us, and gave us an insight into life in the Tiger City.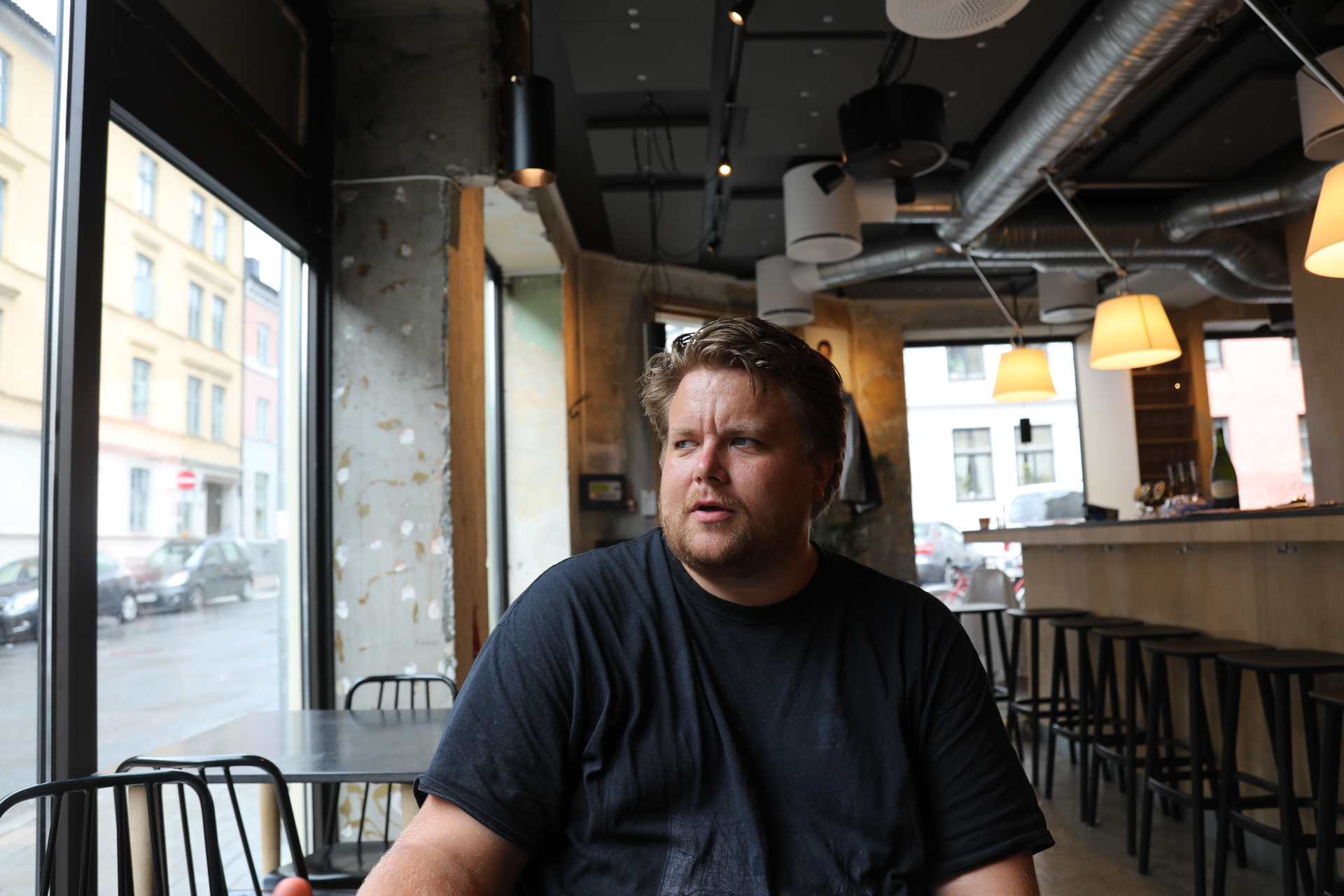 The Oslo scene has changed a lot in the past five to ten years. Not just in terms of food, but in the way that people think. Our mentality has changed, and increasingly, Oslo is a place for people to be adventurous and creative. It used to be the case that we would look to Paris, London, and Berlin for inspiration, but young Norwegians are setting down here and doing things for themselves. It was the same for us. It's an exciting time. We're friends with other places in the neighbourhood like Bar Brutus. It's a great community. One day a woman just walked in and offered us chanterelles and ramsons that she had picked herself.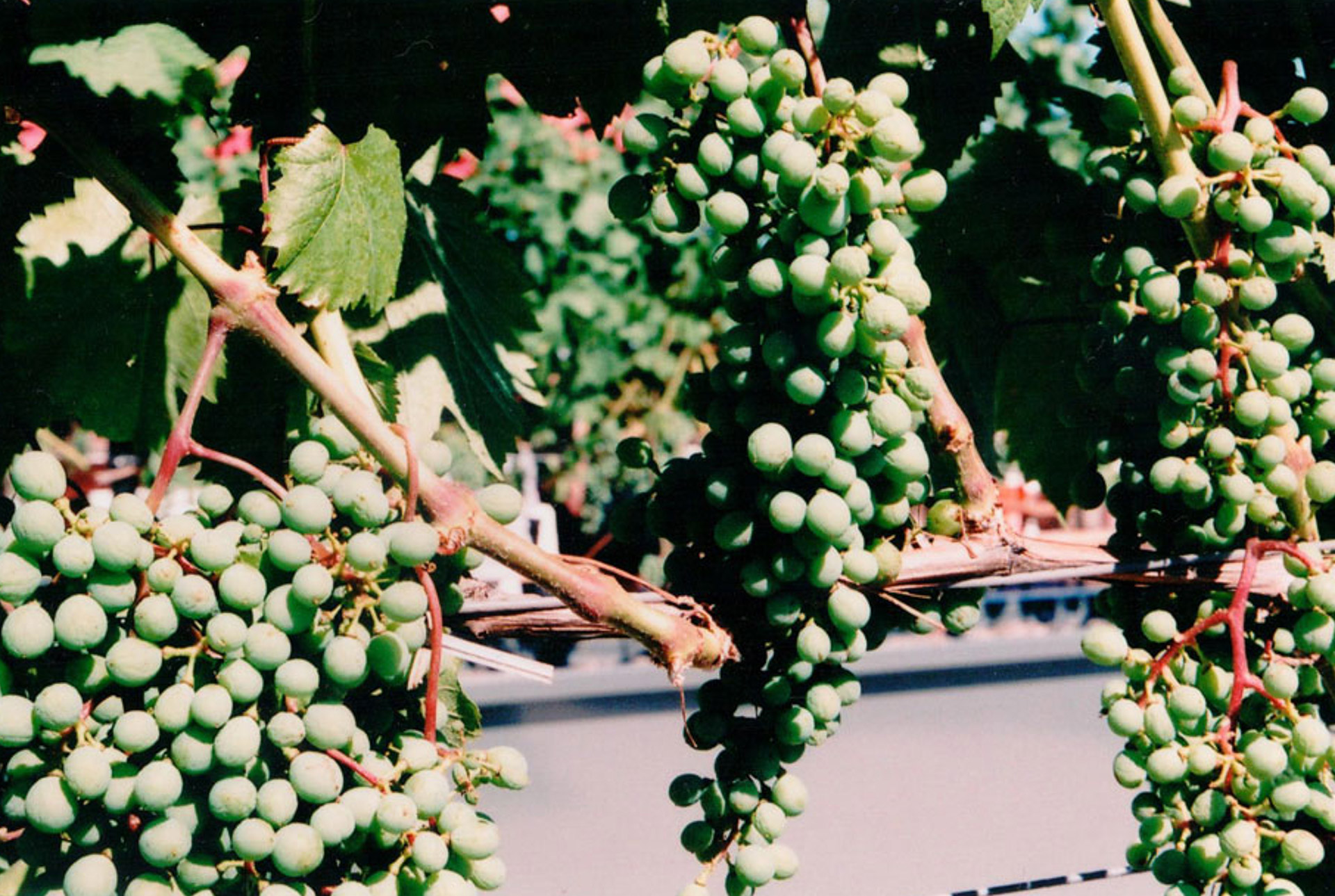 We have diverse influences, like Oslo today. There has been lots of immigration recently and the city is changing. We just try to make sure everything fits within our kind of style. I like the New Nordic Cuisine, but we're not 100% part of it. We're definitely inspired by it. But we just want to maintain the opportunity to do different stuff when we feel like we want to. We want to stay open to most things. Yes we have modern European influences, Asian influences, but it's not just that. If we just did French food, we'd feel a bit trapped. It could be a hindrance. We've all worked in places doing that before and we don't want to do that anymore.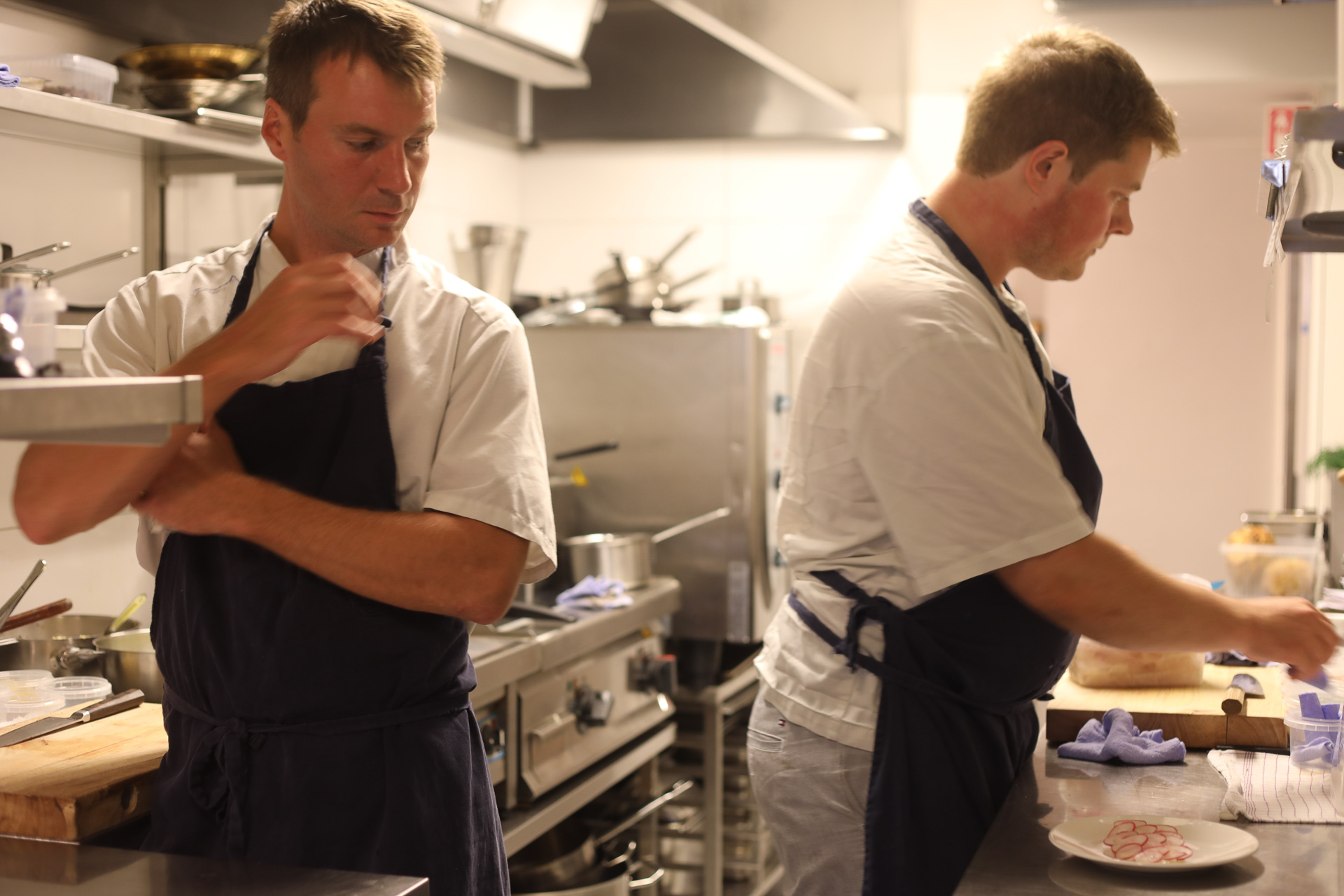 It's the seasonal produce that decides what we make. That's the strictest rule we have: if one ingredient is out of season, we stop using it. We take it off the menu and put in another dish to replace it. For example, we do Norwegian asparagus, and this year, that season lasted just two weeks. Sometimes it's really short. We try to get our produce as local as we can. Our charcuterie comes from just down the street at Indre Oslo Matforedling, we get deliveries from a nearby farm called Sørkedalen Gård, and herbs from Gro Grønt. There's also cider from a producer called Solhøi.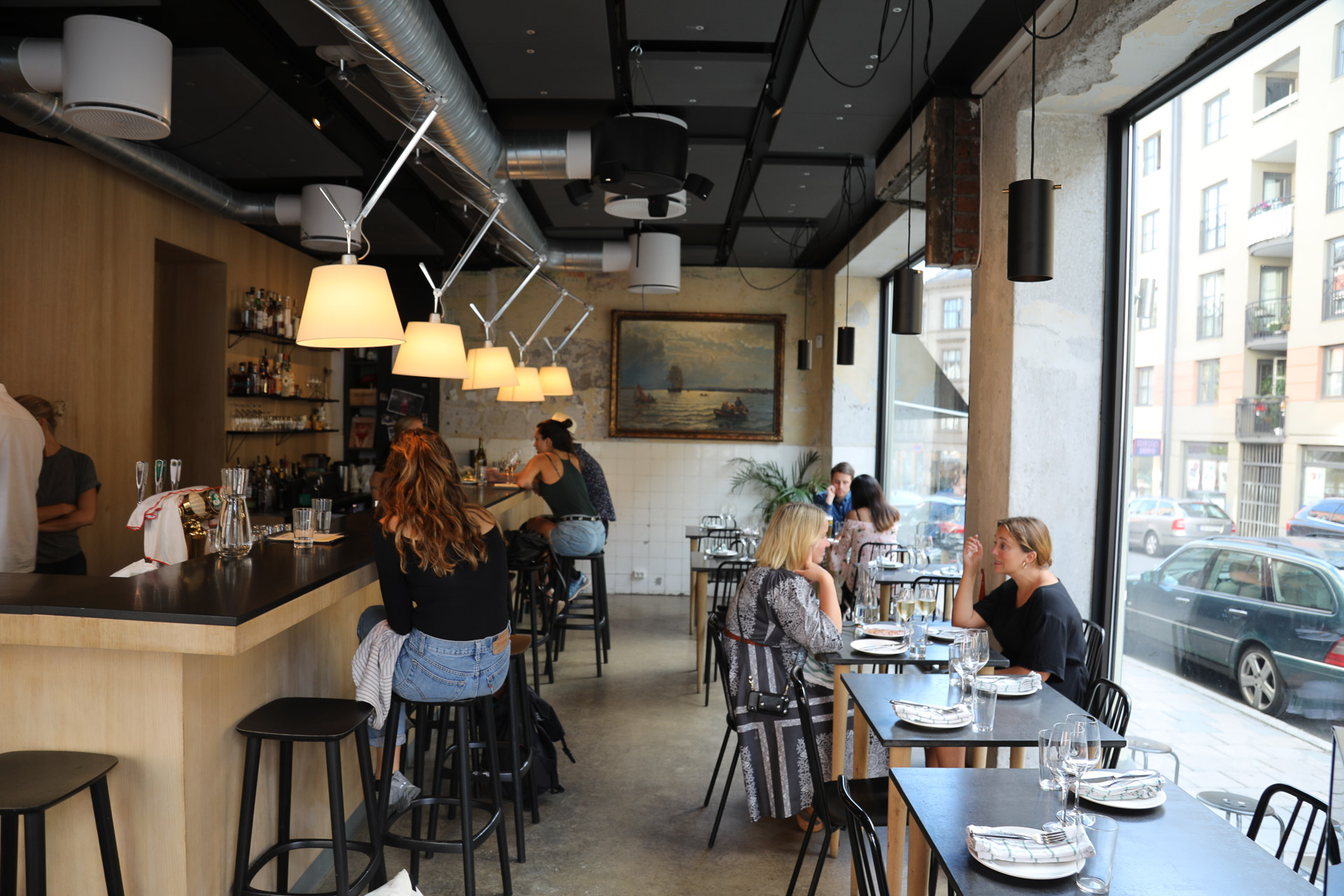 My grandmother cooked the best food. I'm not sure when exactly I decided I wanted to become a chef, but it's got to be thanks to her. When she would cook, it would be the kind of occasion where we set up for hours in the kitchen and the aromas would fill the house. She would make this delicate, crispy herring to go with a creamy tartare sauce and some sprigs of dill. That's real Oslo soul food. It's the kind of cooking I do now. There's one dish we have of turnips, dill and a light fish mayo that's quite like it. Small plates, simple flavours. That's how I like it.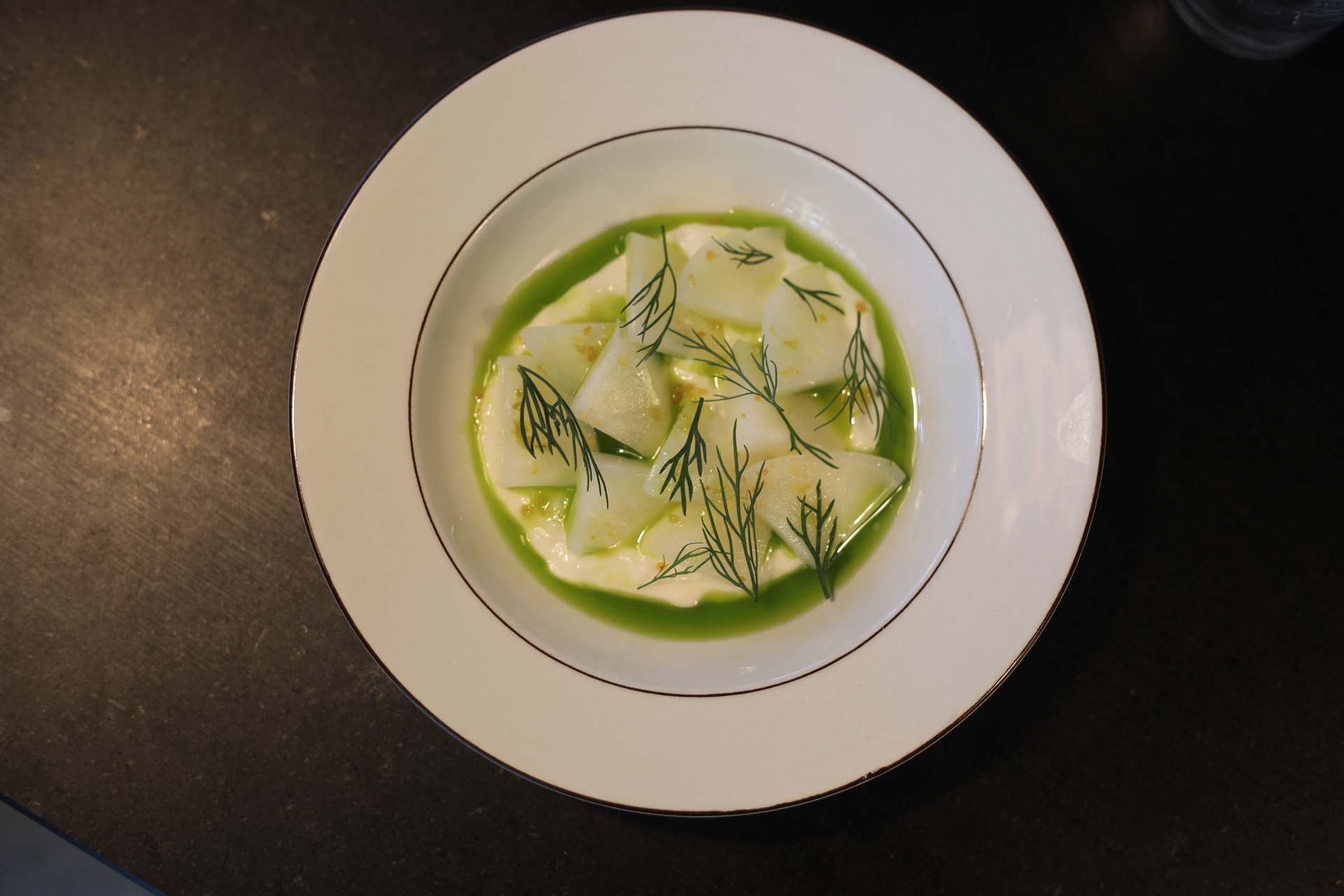 In Norwegian, there's a word called friluftsliv , which means "free air life". It's about appreciating the beauty of nature. That's what Oslo is like on a plate. It's walking through a pine forest, swimming in a fjord, hiking up a snow-capped mountain. I couldn't really pick a single dish. But maybe anything with locally picked ramps on it. They're a wild, garlicky onion. If it's got that, you know you're in Oslo.

Theis Hagelund Omdahl is the head chef of Bass Oslo, Norway. Follow what they're up to through their website.
Peter Yeung is a freelance journalist based in London. Keep up with him on Twitter.
For more chef's perspectives on the cities that inspire them, check out the rest of our My City on a Plate series.