Poison, Arrest & Alligators | The Photographer Who Risks it All to Shoot Ruins
Instagram's favourite urban explorer tells us the sketchy stories behind his best shots
Photo: Seph Lawless
Every fortnight, Amuse profiles a travel photographer whose work we admire, asking them to talk through their five all-time favourite shots from their career, and the challenges they faced in creating them. This is The Way I See It .
This month we spoke to Seph Lawless, originally an artist from Cleveland, Ohio. He turned to photography when he realised that photographs provided a better means of connecting people. Today he calls himself an 'artivist', travelling across America and the world to chase shots that have a deeper message.
Seph wants his work to make people think about environmental damage, economic deprivation and other social ills. He has explored abandoned theme parks, empty malls and toxic cities – which don't come without their dangers. He has fallen through floors, met crocodiles, been bitten by a dog, and has been arrested several times.
"Seph has fallen through floors, met crocodiles and been bitten by a dog for his photography"
According to Seph however, it's all worth it. Considered to one of the photographers that popularised the urban exploration movement, he's seen several of his photos go viral, appeared on TV (including on our sister channel Viceland's show Abandoned), and played an active part encouraging Disney to stop sitting back and leaving their theme parks to rot.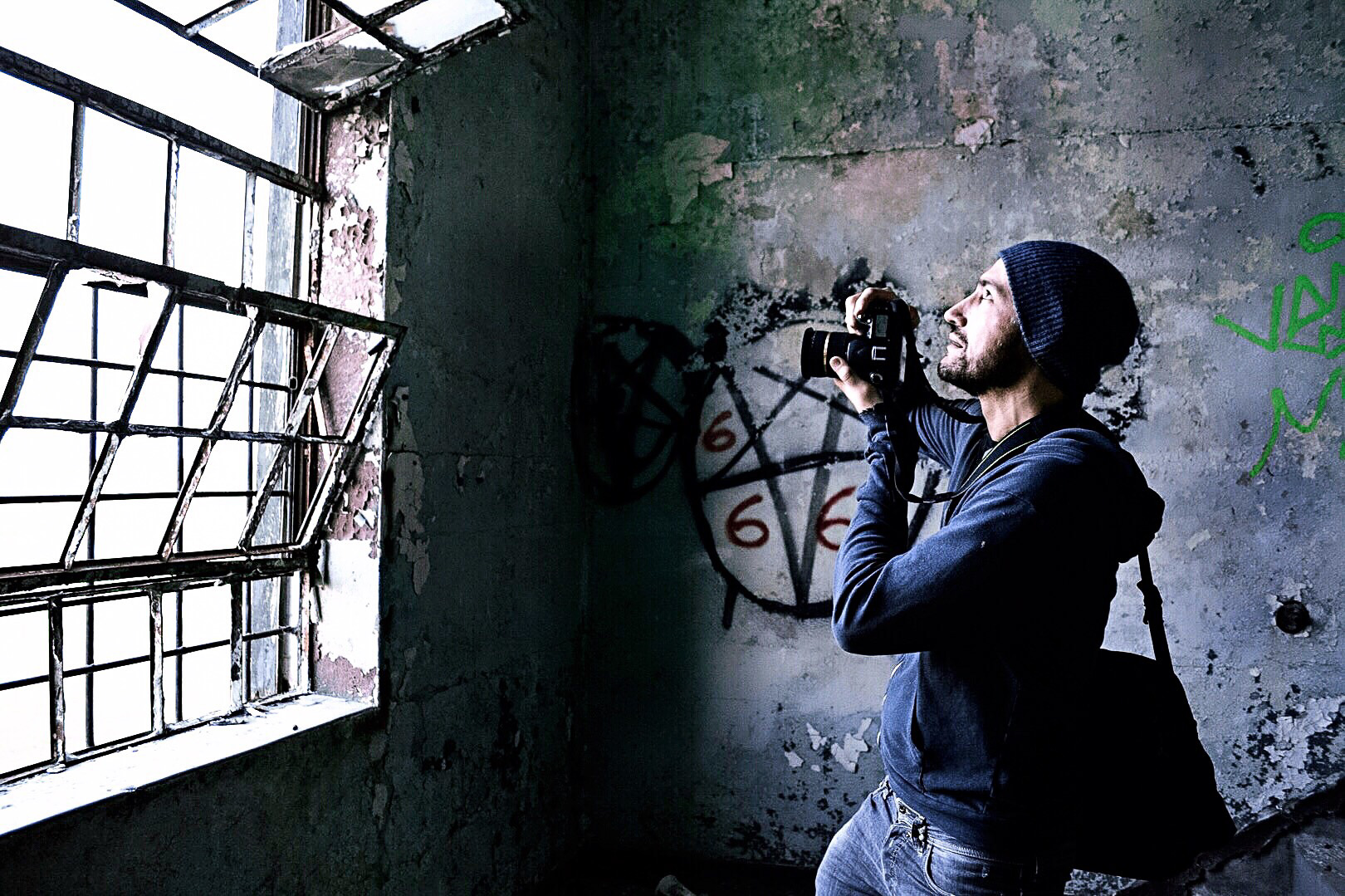 I knew taking images of the most abandoned sections of America would shock people. I wanted to use my photographs to show a vulnerable side of America. I wanted Americans to see what was happening to their country from the comfort of their suburban homes and smartphones.
There are photojournalists and there are photographers. A lot of young photographers have no idea that photographs have to be unedited when you sell to the associated press etc. Very limited editing can be done.
If you think you can edit an image and slide it past a seasoned photo editor, think again. So I believe the camera never lies from a photojournalist perspective. Photographers, on the other hand, are being as creative as ever with their photos, which is interesting to see but also risks losing realism in the process.
I always remember that I am trying to tell a story. I am an artivist first and foremost, but from a photography standpoint, composition is vital for taking a compelling photograph. That, and patience. I still treat my camera like a film camera. There is no need to shoot a DSLR like a machine gun. If you do that you're doing it all wrong.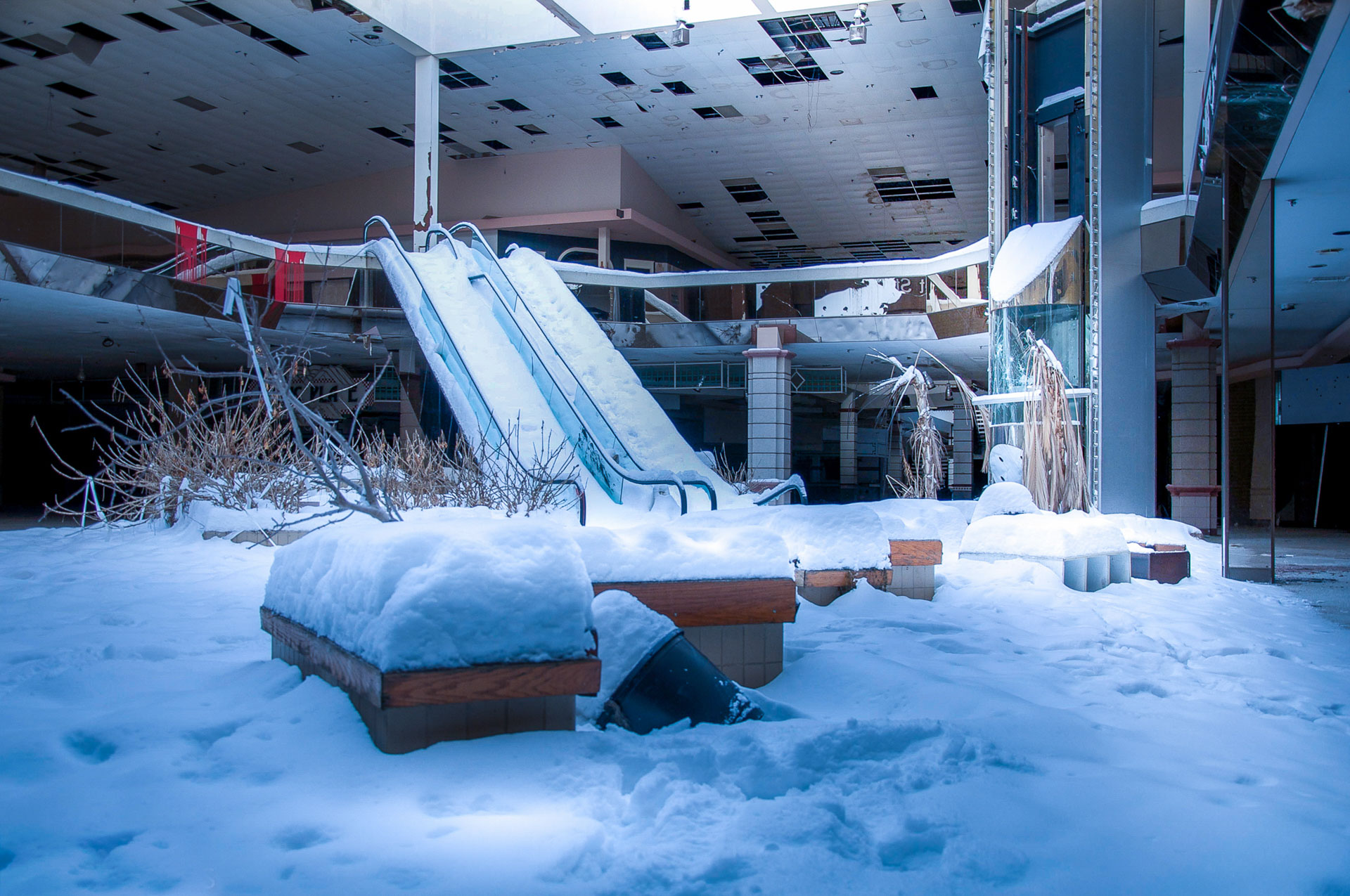 I photographed this mall during a snow blizzard in 2015. As the snow fell into the mall it created a winter wonderland that was breathtakingly beautiful to see. I was the only one to witness and capture this rare phenomenon on film. The images would later go all over the world. It was challenging to shoot because of how cold it was that day.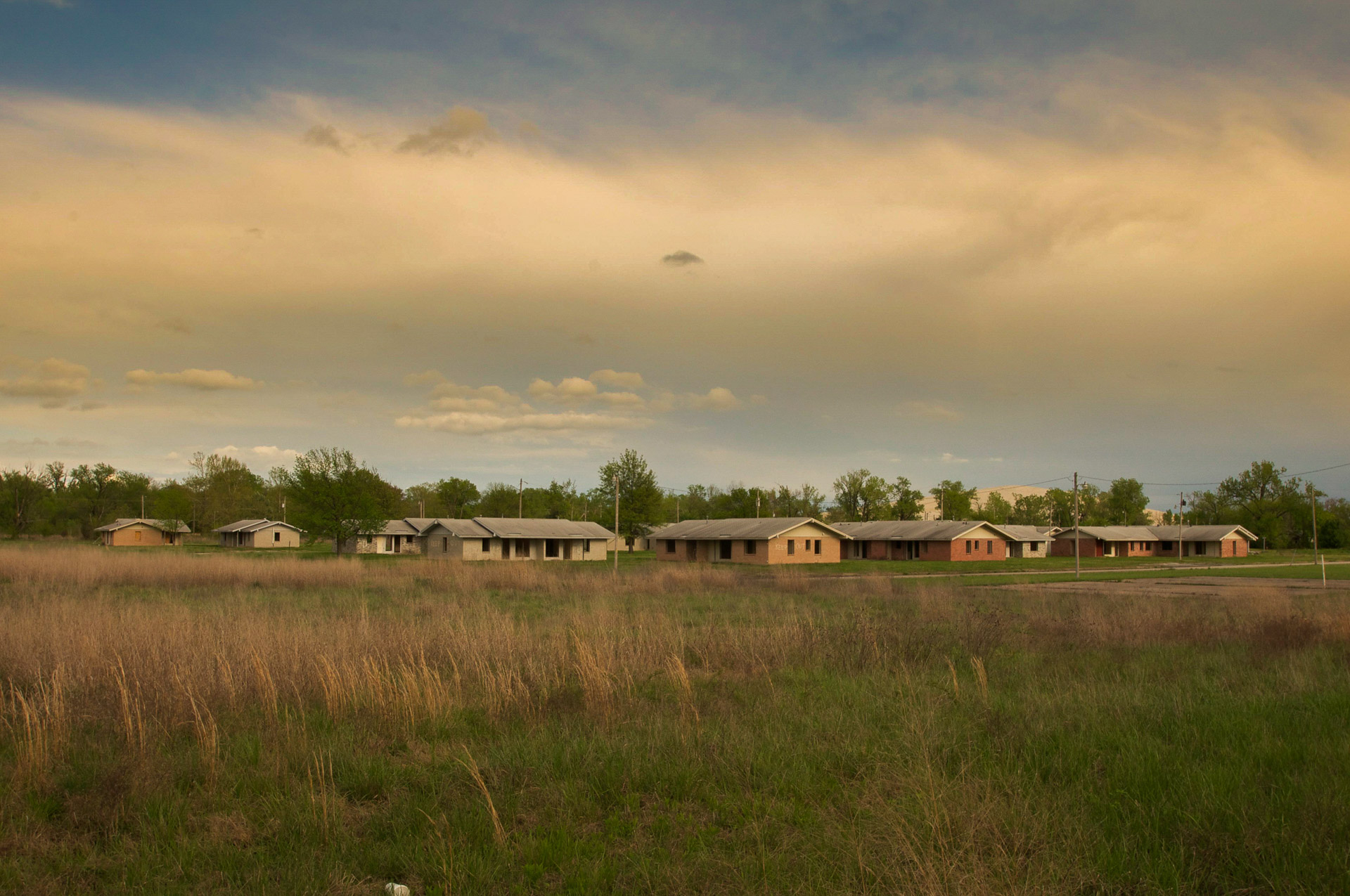 I trespassed into what the EPA considers the most toxic place in America to get this shot. A small mining town that was evacuated by the US government after they discovered that years of unrestricted mining had poisoned the water and, ultimately, the people of the town. The ground itself is very fragile because of the years of mining, and the entire area is blocked off from automobiles accessing its roads because of cave-in risks and sinkholes.
As I was taking this photo, my foot actually fell through the concrete. Unbeknownst to me, I was standing on a sinkhole beginning to give way. When I returned home, doctors tested me for lead exposure after I fell ill. Luckily they found that my lead levels were elevated, but not to a critical level.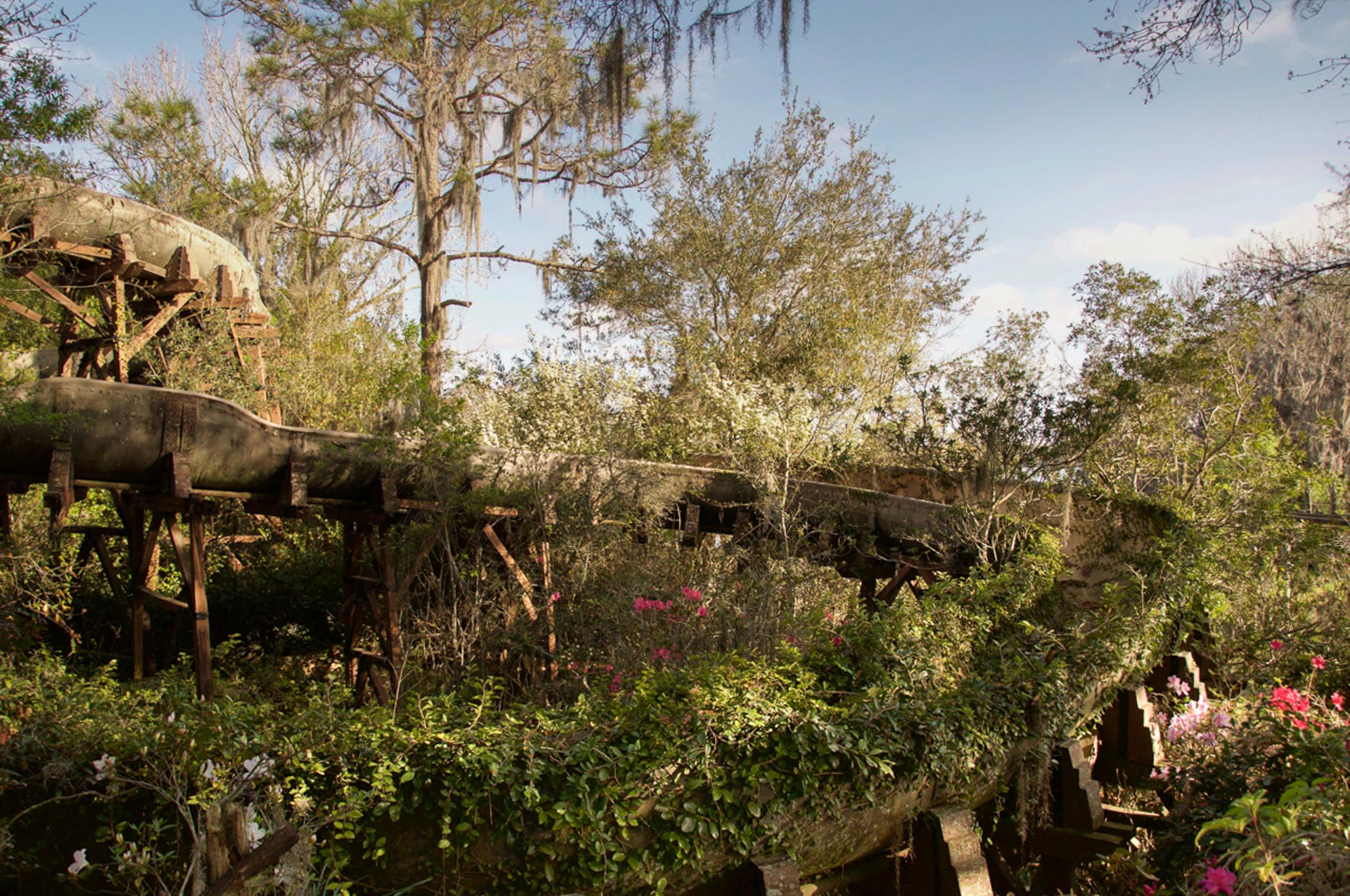 In recent years, my images of the abandoned sections of Disney World in Orlando went viral, twice. This is my favourite image: a water slide completely covered in weeds and beautiful flowers. As my project went viral, I did several press interviews where I challenged the Disney Corporation to 'clean up their mess', and encouraged the billion-dollar company to properly demolish the abandoned waterpark and Discovery Island that has sat dormant for decades.
It wasn't until my images and interviews went viral that the Disney Corporation took action. First, they started by banning me for life from entering Disney World. But then they recently announced they are demolishing the structures and building a new Disney Resort on the property.
While I was inside the abandoned section, I could hear Disney security guards outside, and I had to stay hidden inside the area for much longer than I had originally hoped for. I ended up hiding by the in-ground pool still filled with standing water when an alligator suddenly raised his eyes from the murky water staring directly at me.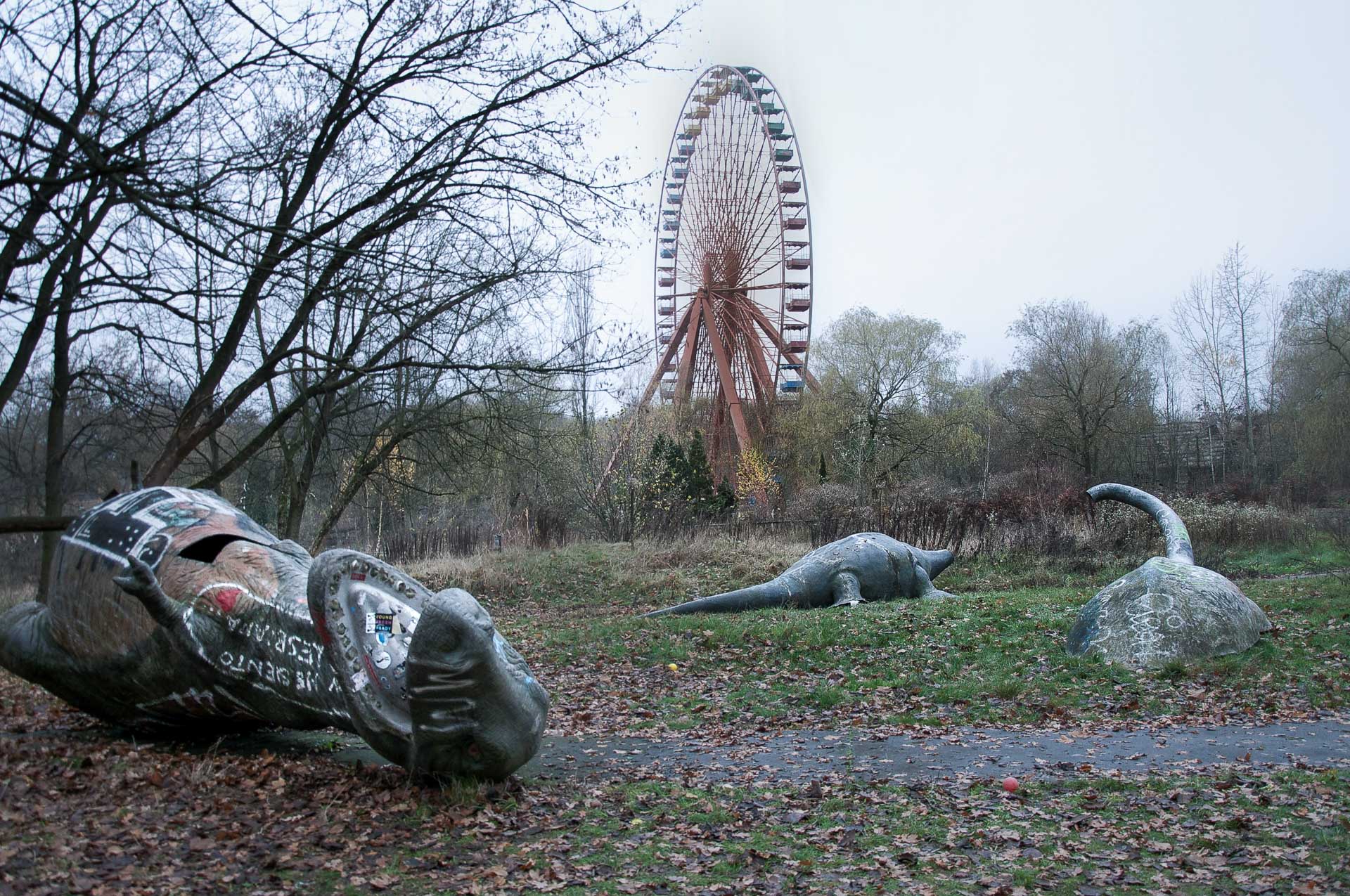 I was exploring Spreepark in Berlin when I heard German police say 'hand over your passport and identification.' Not exactly words you want to hear while committing a crime in another country. I was lucky enough to photograph the entire park with the exception of a shot I really wanted, which was of the gigantic Ferris wheel with fallen dinosaur statues in the foreground.
As the police were escorting me out they were adamant that I should take no more pictures. I waited just for the right moment as we passed and I got down on one knee and took this shot. I knew I only had one shot and was calm and focused. I was immediately handcuffed and escorted the rest of the way out, but capturing this image was worth it.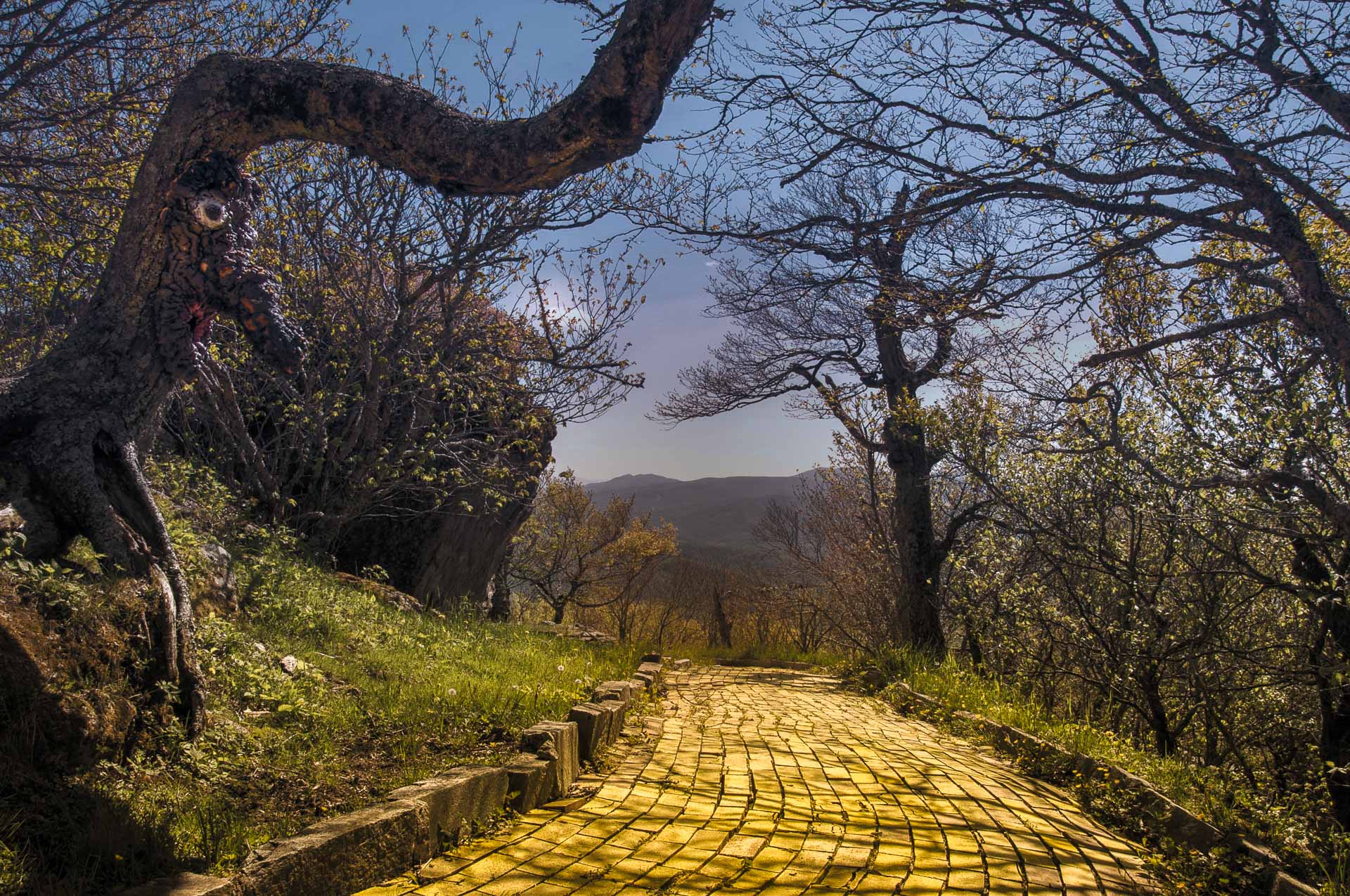 This was a really challenging place to photograph, since it sits on the very top of one of the highest mountain peaks in the Eastern US. At the time of its opening, it was only accessible through the use of a ski lift, so for me it was only accessible if I climbed the rugged mountain. It took several hours to climb, but once I reached the top, high above the clouds, it was simply out of this world – sublime.
In 2016, my images of this abandoned theme park went viral, which caused legal issues between myself and the owners of the defunct park. The Land of Oz stopped functioning as a theme park decades ago, and has only operated for special private events ever since.
The owners tried to sue me, but failed, after they alleged that my images hurt their business, when in reality the facts showed that my images helped the park gross over a million dollars in revenue after going viral. Since then, The Land of Oz has opened every day. The owners later thanked me for helping their business after thousands of people drove from out of state into North Carolina to visit the park.
Seph Lawless is a Cleveland-based photographer. You can see his professional work on his website, more photos and videos of abandoned places on his Instagram or YouTube and follow him on Twitter. He also has two published works which you can buy, 'Autopsy of America: The Death of a Nation' and 'Abandoned: Hauntingly Beautiful Deserted Theme Parks'.