My City on a Plate | Vladimir Mukhin on Moscow, Rye Bread, and Russian Stereotypes
The man behind Moscow's best restaurant shows us the city through his eyes
In this series, we speak to some of the most talented, bold, and creative chefs on the planet about the cities they hold closest, and the sounds, smells, and flavours that characterise them.
This week, we speak to Vladimir Mukhin, chef-proprietor of White Rabbit (pictured above) – arguably Moscow's best restaurant, and this year's no. 15 in the prestigious World's 50 Best list. A fifth-generation chef, Mukhin is both a fearless reinventor, and tireless protector, of Russian cuisine, travelling the length and breadth of the world's largest nation to discover old methods, dishes and ingredients. As such, his cooking stands alone on the global stage for its wit, originality, and sense of heritage and preservation.
Born in the Caucasus, but now settled in Moscow, Mukhin is a chef entirely comfortable with leading the vanguard of his national cuisine. With us, he spoke of his love of Russian stereotypes, pickle brine, honey cake, and everything that makes Moscow a sprawling, enigmatic, and misunderstood city.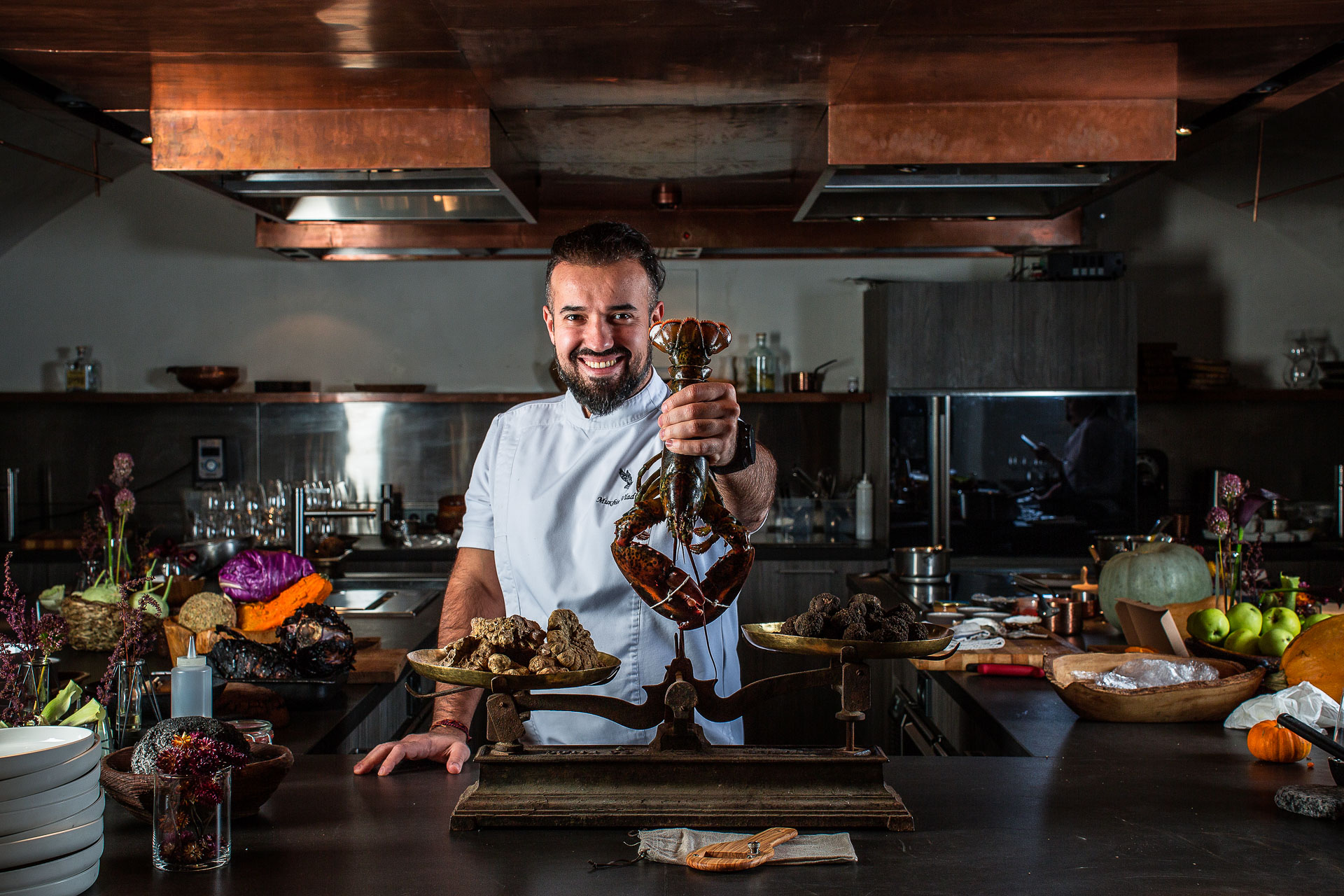 All Russians are forced to smile at the stereotypes foreigners have about Moscow. People think that there are bears walking around in the streets, or that a typical Russian is a huge man in a fur hat who drinks vodka. Everyone thinks that it is winter in Moscow all the time – tomorrow it's 30ºC! But that's not to say that a huge man won't be strolling around with a bottle of vodka and a bear in tow.
When I'm away from Moscow, I miss the basics – bread, lard, pickled cucumber. However, I never let my melancholy get in the way of invention. I remember one time: I was cooking dinner on the tropical islands of Richard Branson, and I realized that my menu was missing pickles. The difficulty was that in that moment, I was sailing from one island to the other, and the boat did not have enough salt reserves. So I did what I had to do, and salted cucumbers in sea water.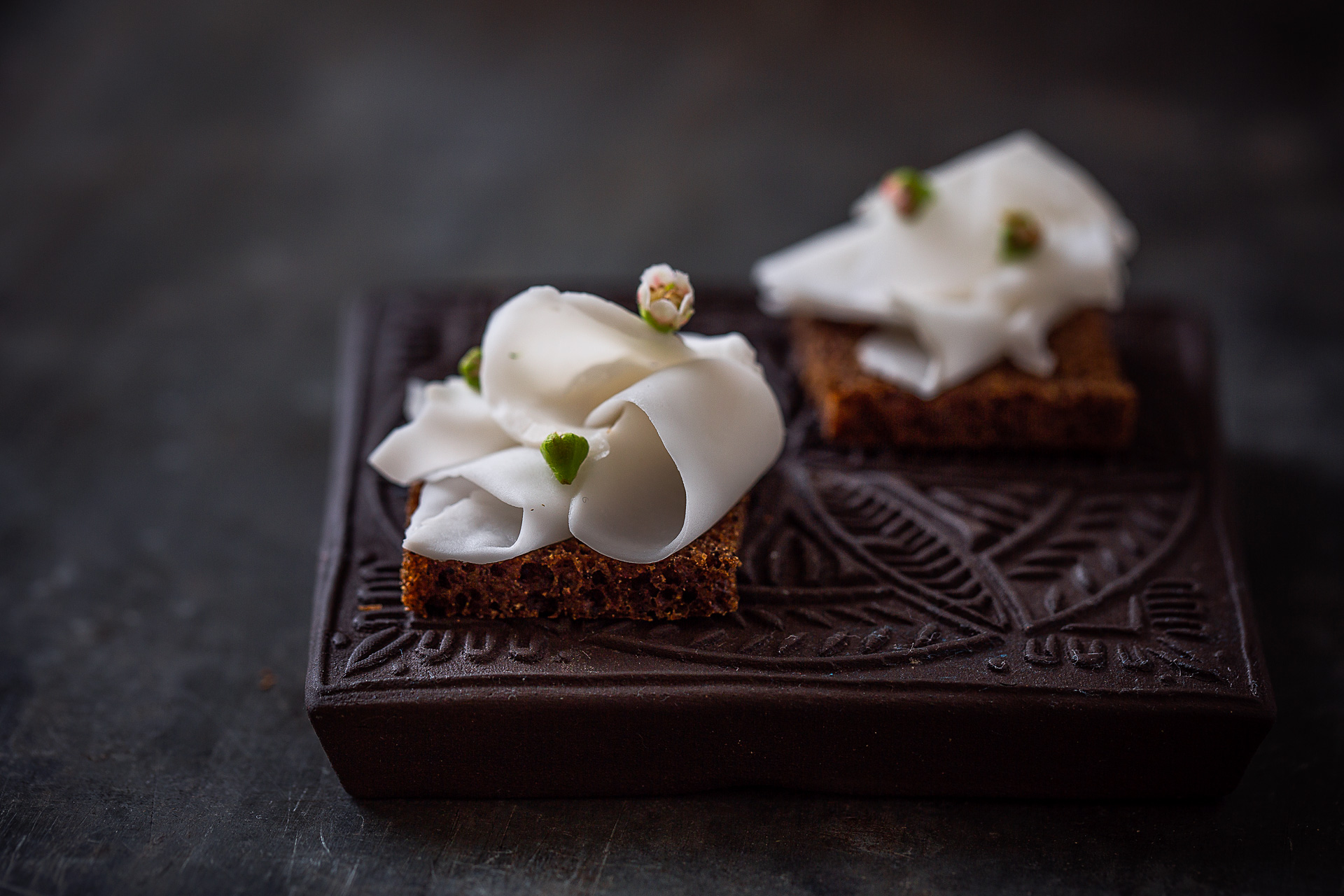 The dream of any chef is to successfully capture the tastes of his childhood. For me, I was forged by my grandmother's cooking – I still remember her honey cake so clearly. At the restaurant, we have reinvented her honey cake into something completely different, akin to the cuisine of White Rabbit. But alongside it, we serve my grandmother's honey cake exactly as I remember it: multilayered, dense, sweet.
Moscow is a city of many scents. In the late summer, it's the aroma of apples from the neighboring Kolomensky garden; in the market, where my working day often begins, it's the aroma of seasonal fruits and berries. In the centre of the city, it's the smell of bread, coffee, and cigarette smoke. I think even the smoke smells like bread – it's a very Russian smell. The unmistakable scent of wheat with nutty notes, and the sour aroma of rye, just like the dense Borodinsky bread we are so famed for.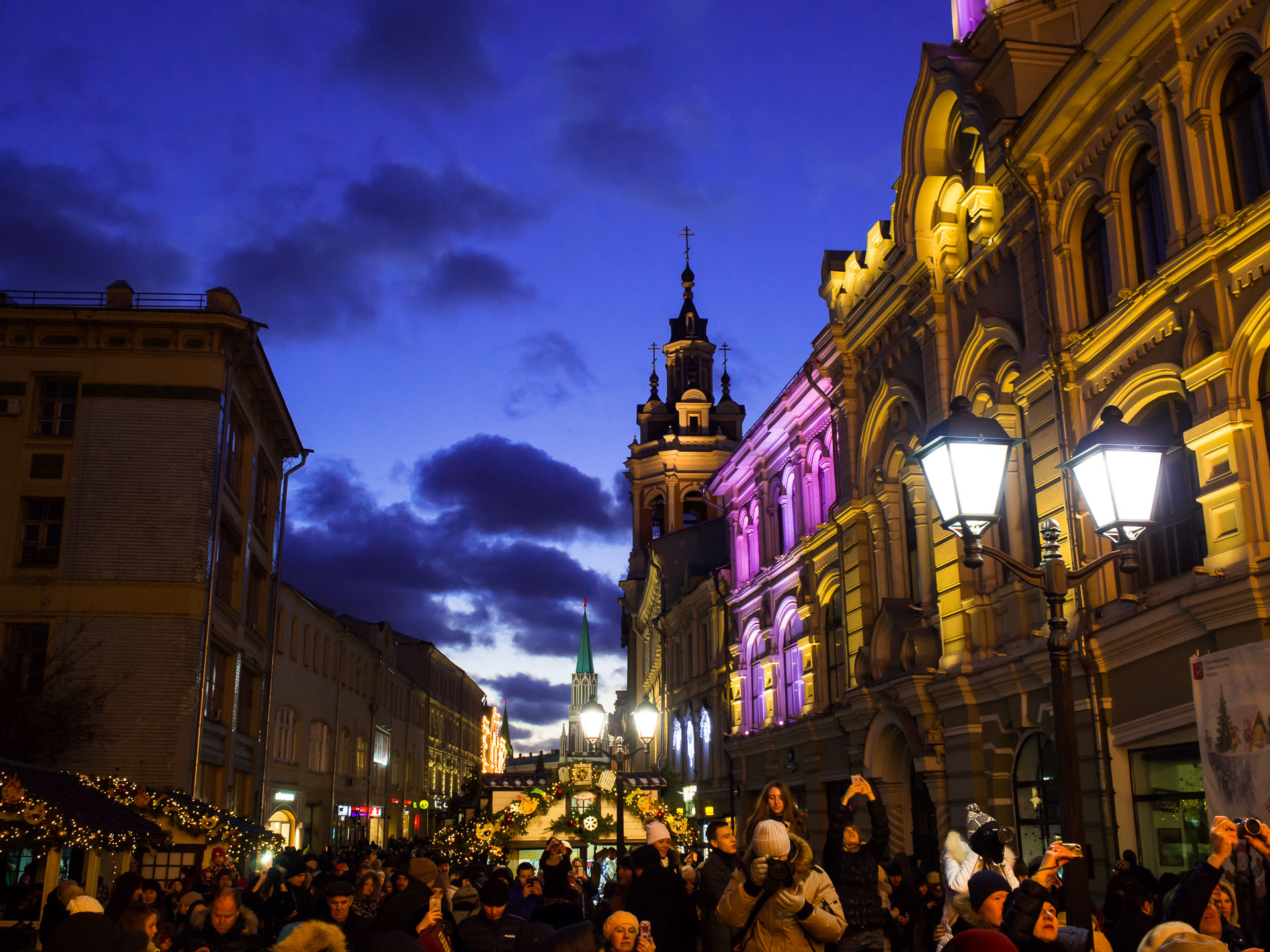 If you're after a true foodie experience in Moscow, go to Nikolskaya Street. That's where you'll find our gastro-market, Volkug Sveta, and a wide range of places to eat – from Hawaiian, to Thai, to Turkish. Volkug Sveta has turned Nikolskaya Street into Moscow's main tourist area almost single-handedly. Walking through it in the morning is one of my favourite things to do in Moscow; it recharges my batteries, and puts me in a good mood for the whole day – I would recommend that you do the same.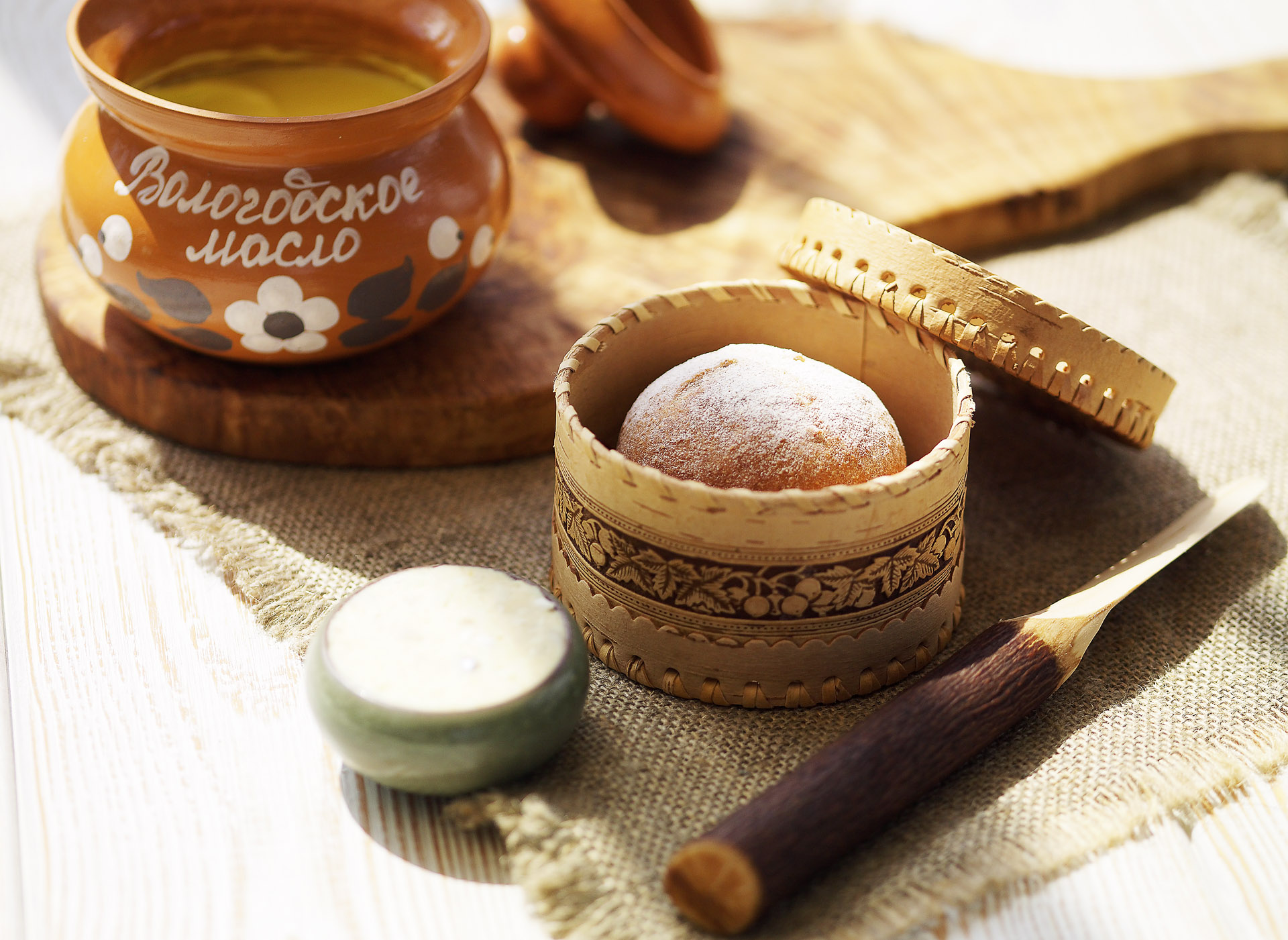 My interpretation of Moscow on a plate is my Bread with Birch Bast course. A bast is a soft layer of wood between the bark and the trunk of a tree. Previously, it would be dried in a stove, ground and added to the bread flour, out of poverty and necessity. But I tried it and realized that it's surprisingly delicious – unusual, but delicious. To me, the course is the taste of Moscow: lush, rosy, with a thin bitterness. Another such course would be our Okroshka, served with cucumber brine and white grapes – it's a mixed-up, sharp, unique dish, just like Moscow.
Vladimir Mukhin is the head chef of White Rabbit in Moscow. Find out more about what he's up to on their website.
For more chef's perspectives on the cities that inspire them, check out the rest of our My City on a Plate series.