Best Buildings in LA | Departures
A guide to Los Angeles' must-see architectural highlights
This month's 'Departures' provides you with information on 'better' things to do in LA – it's our guide to everything and everywhere the discerning traveller needs to know: From the best bars in LA and the best restaurants in LA, to the best LA hotels and the city's most impressive buildings and streets.
Despite having a reputation for demolishing its own history, a few of LA's classic structures have managed to escape the wrecking ball, while contemporary architects like local resident Frank Gehry have added dramatically to the landscape.
For Londoners used to seeing an 11th century castle in the middle of their city, a building that loudly boasts its 'built in 1935' credentials may seem a little unimpressive. But persevere: there are many remarkable buildings to discover.
Best Buildings in Los Angeles #1: Bradbury Building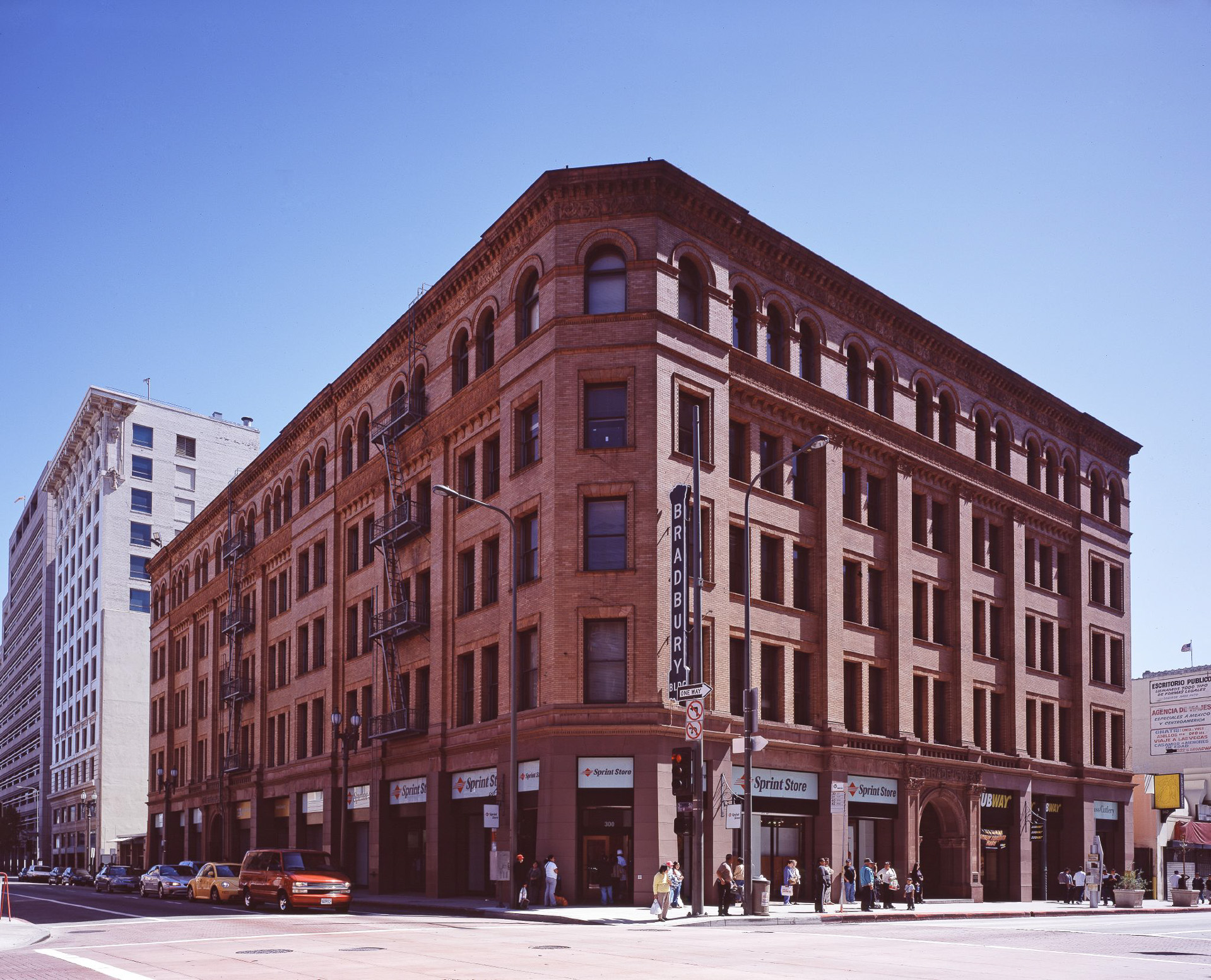 Perhaps best known as the location for the final scene in the original Blade Runner film, the five-story Bradbury Building was built in 1983 in Downtown Los Angeles as an office block by local architect Sumner Hunt.
It was established as a National Historic Landmark in the late 70s, and restored in the early 90s. It's now the headquarters of the Los Angeles Police Department's Internal Affairs division. Visitors can let themselves in and marvel at the sun-drenched atrium, with its ornate ironwork and network of walkways, elevators, and stairs.
Best Buildings in Los Angeles #2: Walt Disney Concert Hall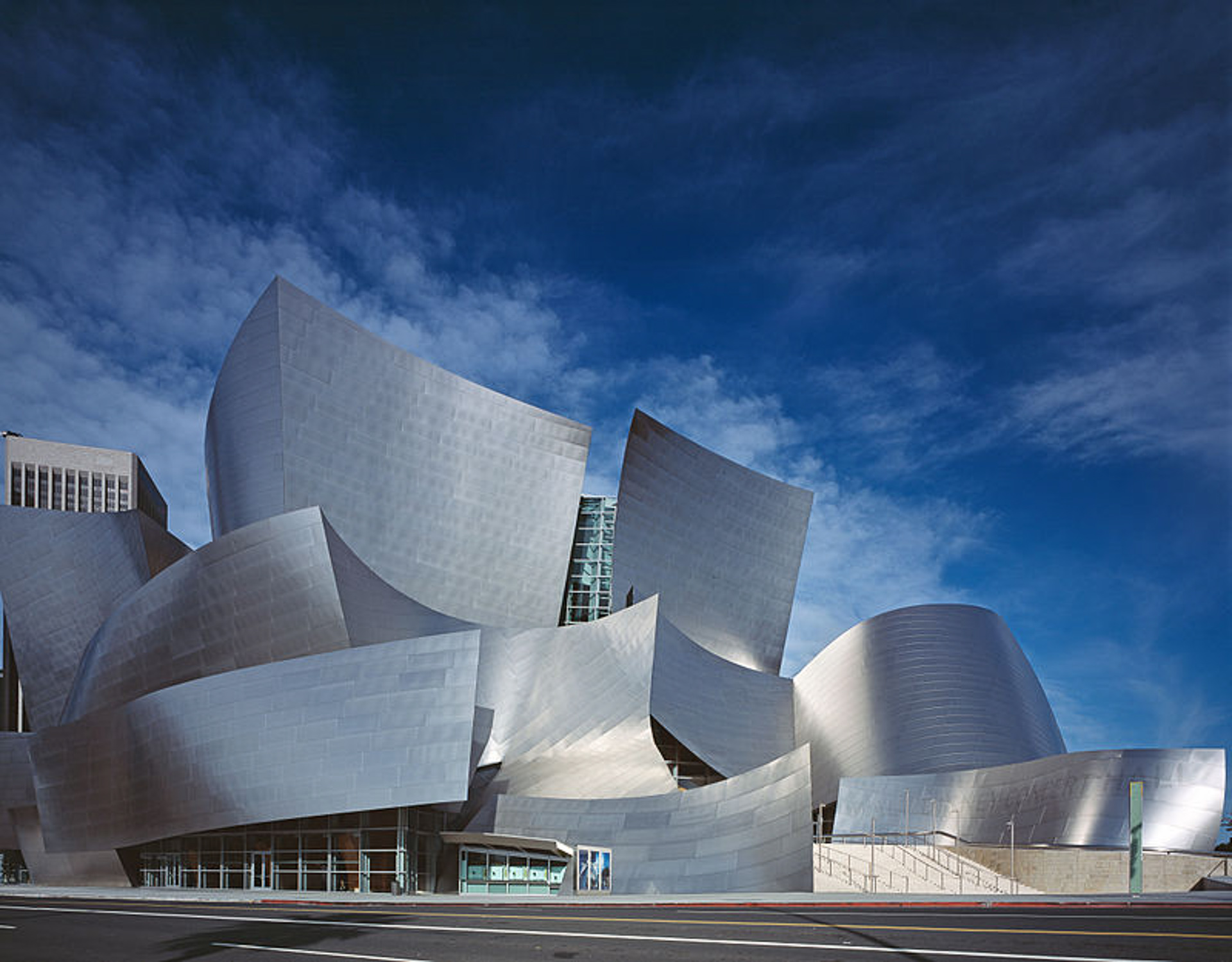 Frank Gehry may have been born in Canada, but the long time California resident is probably best-known as one of America's finest architects. He's the man behind the Guggenheim in Spain, the Louis Vuitton Foundation in Paris, and in Los Angeles, the stainless, steel-clad contemporary Disney Concert Hall, which was built in 2003.
Home of the Los Angeles Philharmonic, its quirky exterior was inspired by Gehry's love of sailing; inside, a large concert organ sits in a 2265-seat room with unrivalled acoustics. Visitors can take a guided tour, or buy tickets to a show – Gustavo Dudamel regularly conducts the LA Phil, and recent performers include Moby and Herbie Hancock.
Best Buildings in Los Angeles #3: Stahl House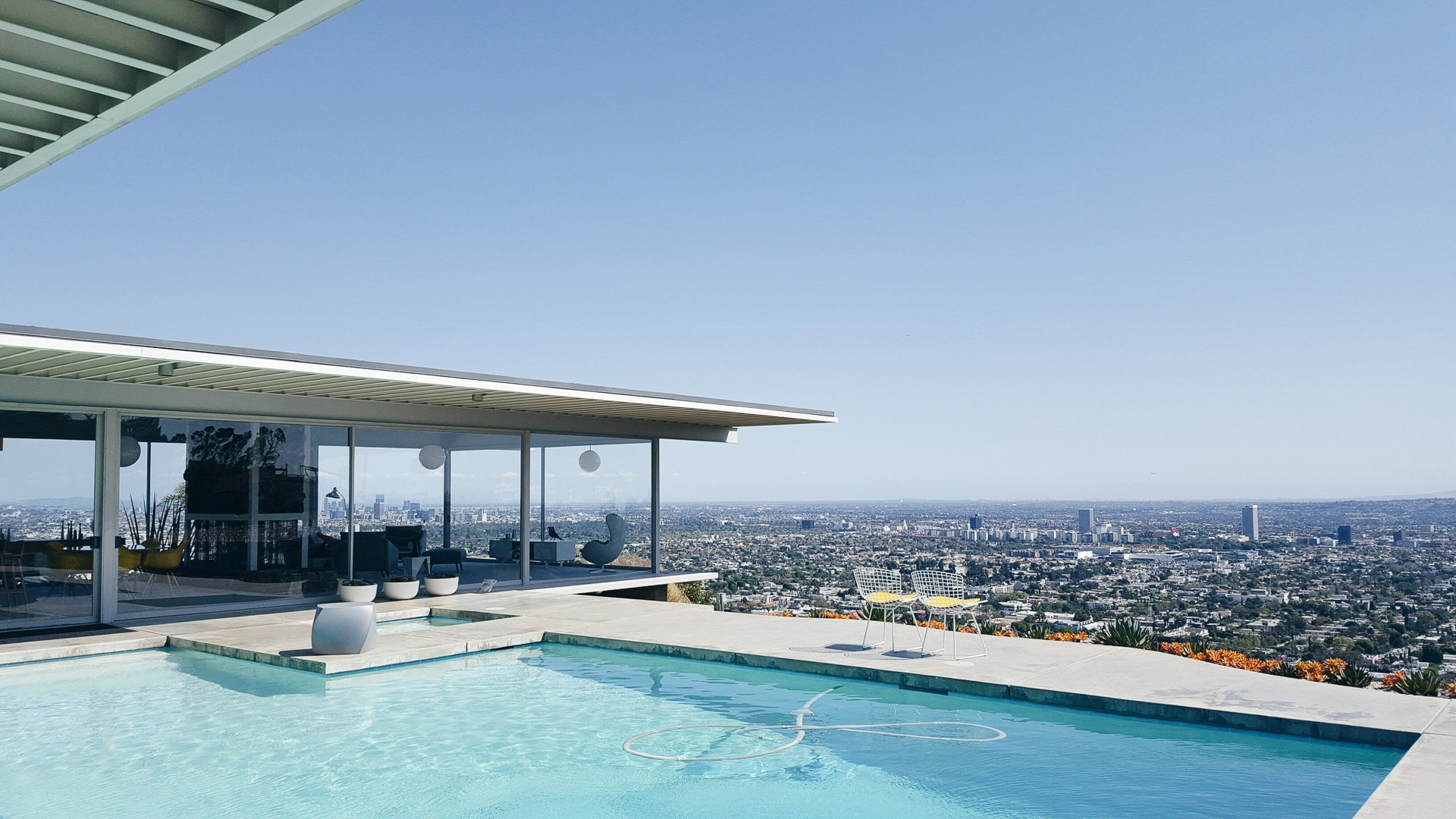 Also known as Case Study House #22, this single family home was one of 36 built in 1959 to show off modernist architectural theory and materials. Sitting high in the Hollywood Hills above the Sunset Strip, it's now considered the epitome of the style.
Designed by Pierre Koenig, it was made famous by architectural photographer Julius Shulman, who photographed two models in the overhanging lounge with the lights of the city stretching out dramatically below them. The photo would become an iconic representation of 20th Century LA life. Now, the home is officially a Los Angeles Historic-Cultural Monument, and is used for many fashion and movie shoots. Visitors can book a private or group tour.
Best Buildings in Los Angeles #4: Venice Canals
The Venice Canal Historic District, just a short walk from the Pacific in Venice, is a network of man-made canals. Originally built at the turn of the 20th century by developer Abbot Kinney, it was designed to refabricate the feel of the more famous Venice.
Lined with uniquely designed multi-million dollar homes, the canals are accessible on foot and linked by short, arched footbridges. Strolling through the hidden canals offers a stark contrast to the craziness of the nearby Venice Boardwalk – a calming escape from the tourists that swamp the rest of the Venice area.
Best Buildings in Los Angeles #5: Watts Towers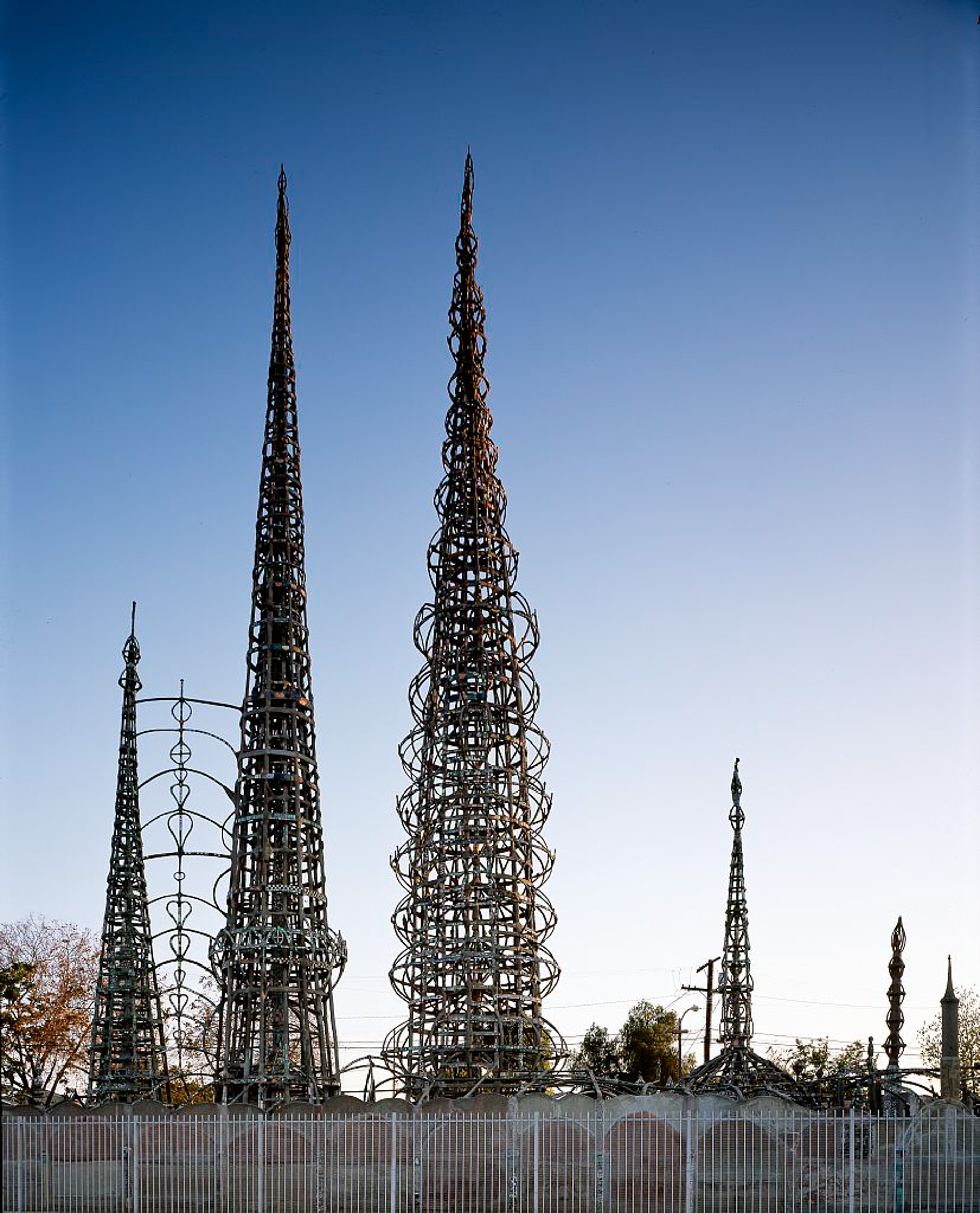 More of an art installation than an actual building, Watts Towers are a collection of seventeen, 100-foot tall sculptures in their own state park. Italian immigrant Sabato Rodia spent 33 years building the structures around his home on a small piece of land he purchased in the LA suburb of Watts in the early 1920s.
This enormous endeavour is now designated as a National Historic Landmark with an adjacent Arts Centre. The steel rebar towers are wrapped with concrete and wire mesh, embedded with pieces of porcelain, glass, and tile. The only way to visit is with a guided tour.
Tony Horkins is a freelance journalist based in Los Angeles. Keep up with his work on his website.