The Amuse Guide To Food Truck Economics
How to buy a food truck and build your own dining empire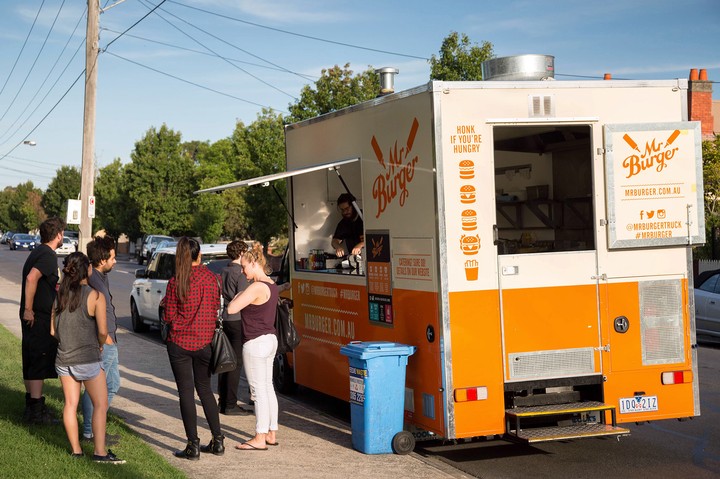 Mr Burger, Australia
Shake Shack opened up as a cart selling hot dogs in Madison Square Park back in 2001. Three years later they opened up as a kiosk and added burgers to the menu. Today, there are 162 Shake Shack restaurants across the US, Europe and the Middle East.
A similar story has played out in L.A., Berlin, Copenhagen, London and Melbourne. First with burgers—the original chow of the food truck revolution—and later with pizzas, burritos, Bánh mìs, and everything in between. Major successes include Meat Liquor, which first appeared in a converted ambulance in a Peckham carpark in 2009, transplanted itself to a pub in New Cross, and now has eleven branches across the UK. Mr Burger in Melbourne went from one truck to a fleet, and opened three physical stores in the space three years. They now liberally dot the vast expanse of Australia.
It isn't just burgers that do the trick, either. Berlin's ceviche pop-up spot Chicha opened in the city's still-cool Neukölln area after doing the rounds at various food markets.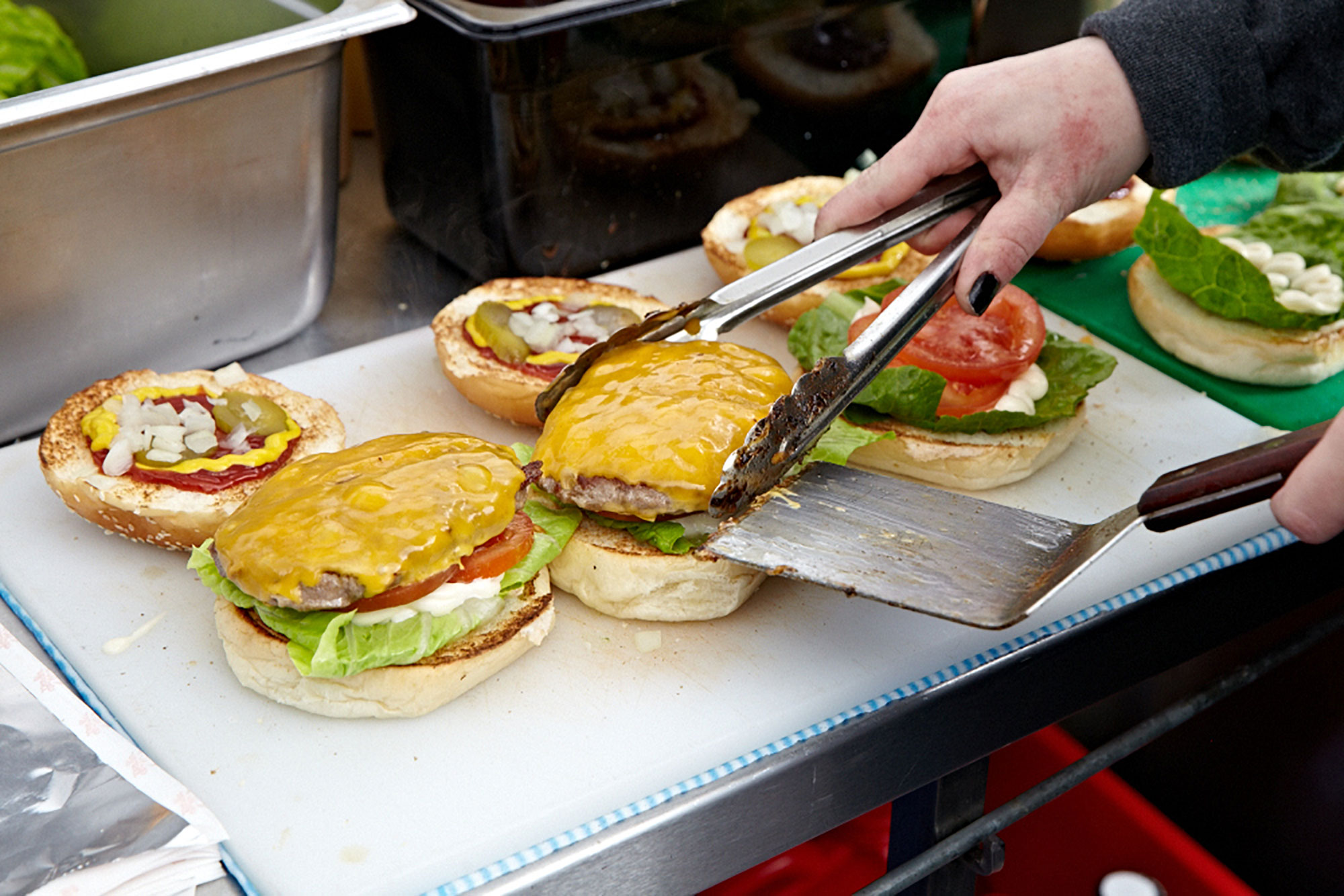 As the food truck phenomenon took hold from Portland to Copenhagen, dedicated street food markets quickly followed; clusters of vendors in one place with the power to pull in thousands: Bite Club and Neue Heimat in Berlin, Street Feast and Kerb in London, the niche Night Noodle Markets in Melbourne, and the pioneering Smorgasburg in New York.

The scene is still boomin. With new trucks and markets opening up in new cities weekly the casual dining revolution is far from over. In London, the likes of Bob's Lobster, Sub Cult, and Le Swine are leading the way.
One thing that all the successes show is that there's a well-trodden path. From choosing your truck to building a brand and hype, before converting the success to one, or even a series of, bricks and mortar restaurants. Here is the Amuse guide to growing a lowly food truck into a dining empire.


Choose your food
Originality can go a long way. Who ever thought mixing Mexican seasoning with Korean BBQ would work until Koi Fusion in Portland did it in 2009? Invent something new or introduce a food or style that the city hasn't experienced, like the new addition to London's street food map Pokē's Hawaiian raw fish salads.
"You have to think about how sellable your food is," says Kerb founder Petra Barran. "Some people have great food but they don't do well because it's too difficult to eat in a market setting. If I were to start out now it would be a bulletproof concept that I knew would be popular. Probably something pork and bread based."
Ingredients need to be top quality and sold at a competitive price. When you're trading in dough, raw fish or pork, it's about economies of scale. A kilo of good quality mincemeat for burgers will cost around £7 and make six, six-ounce burgers. Sold at £7 each means there's an easy £5.50 profit on each sale, once buns and condiments have been taken into consideration. It's a similar story for pizza. Born & Raised founder Tom Dewey says producing a £6.50-£8.50 pizza costs around £1.50 in ingredients.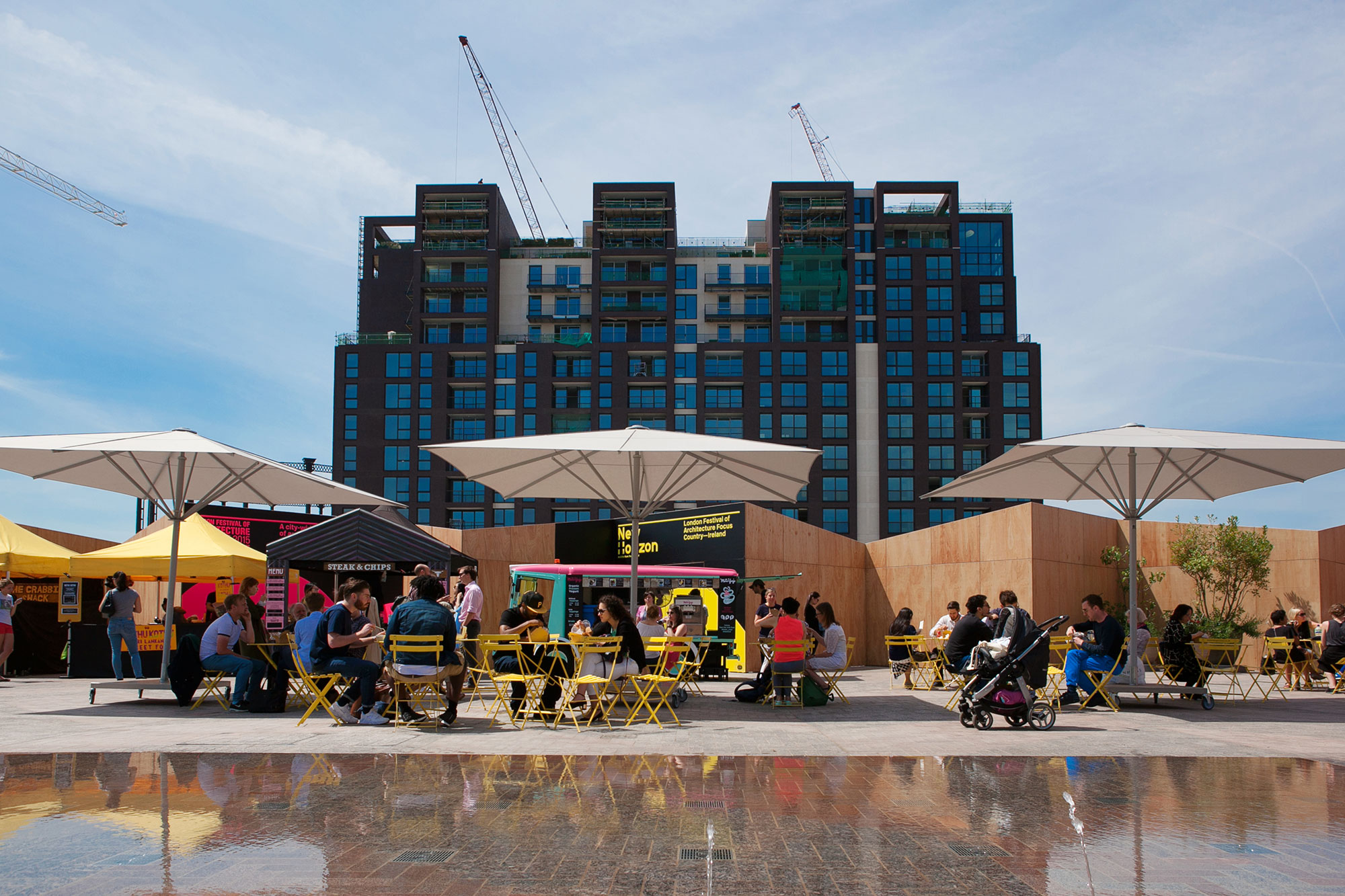 Source your van
An obvious but pertinent point: food trucks offer less immediate financial risk than a restaurant. There are no overheads, you can be anywhere and the operational costs are low. There's a huge spectrum of vans you can go for, but unless it really does have a massive addition to your brand, don't bother splashing out on an elaborate setup that you might not need. London's Pizza Pilgrims set up in a three-wheeled Piaggio Ape with a top speed of 30 miles an hour. They spent £15,000 all in. Other pizza vendors have spent far more building ovens into more impressive vehicles and had far less success than them.
Successful food businesses have started with the humble gazebo before moving onto a truck. They cost around £350 – plus another £1000 for a grill and bun toaster. That's how London's Burger Bear started out – a business with that now resides permanently in both London and Bristol.
Keep the menu simple
A sure fire way to have people peering into and immediately backing away from your shiny new truck is assembling a menu that is too complicated. Street food is the new fast food; people want a choice of two or three things done exceptionally well. Try to be everything to everyone and you'll be nothing to no one.
And remember: Food trucks thrive in clusters, if someone doesn't want your ceviche they can move on, if you've got it right there will be plenty that do want it.
Create hype
This should go without saying, but your logo, name and general feel for your brand is just as important as the food. This is 2018 after all. Facebook, Twitter and Instagram are also integral to building hype and finding new potential customers, and if you're constantly moving to different markets and locations, make sure you say so on there.
Before attempting a permanent restaurant, spend a good year building up a following and hype around your brand of street food. Be at every market there is. Head to festivals in the summer. Supplement your truck with pop-ups or residencies in bars. Do collaborations and partnerships with other traders. Enter local food competitions. Do anything you can to maximise the amount of people that come into contact with you.
"When we started out we spent a year saying yes to everything," says Pizza Pilgrims co-founder, Thom Elliot. "We did every event and market offered to us and met everyone that contacted us. Eventually, that pays off."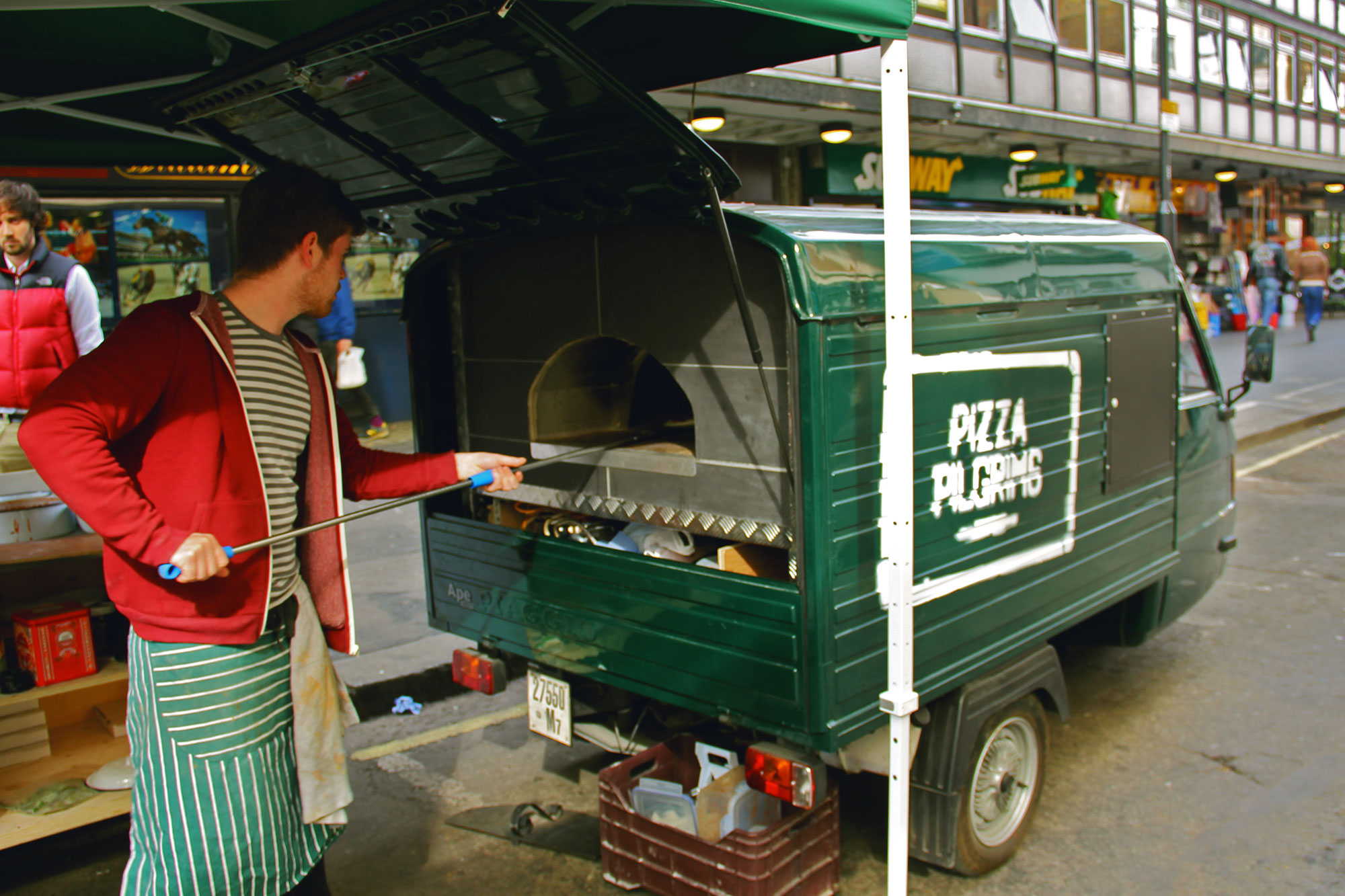 Secure investment
Unless you've already got a big pot of cash behind you—or are willing to wait three or four years for enough money to open in a prime location—you will probably need investment to make the transition from truck to bricks. In the current climate of popup-hype, all an investor needs is a whiff of success and they'll start throwing money at you. Refuse. Keep them waiting to ensure you give away as little equity and control as possible, for the maximum funding amount.
Be wary of where you take investment from. Go with someone who can you build your brand, support and advise you. Take Bao; the Taiwanese trio behind this steamed bun startup took investment from the Sethi family, who own Trishna, Lyle's, and Bubbledogs among others, to open their site in Soho. Crowd-funding can still work wonders too—provided you're confident that what you're offering really is amazing.
Find a permanent site
Make sure there's a two-hour queue outside the door when you eventually unveil the first Okonomiyaki hotdog restaurant in your city's Shoreditch—or equivalent—district. This creates more hype and top-down Instagram posts, which means maximum cash flow from the off. From there you can use cash flow to fund your second site, meaning you don't have to offer up further equity in order to grow.
Finally, make sure your operation is as slick and food the highest standard it possibly can be before you think about opening your second site…