Dancing on Ice | Drifting Through Northern Sweden's Land of the Frozen Lakes
At Jaguar's Ice Academy, you can skid like a street racer across the vast icy plains
Photo: Richard Pardon
With 'The Road Less Travelled', we aim to cover cars a little differently: putting them through their paces by seeing if they can handle a real adventure. This month, we're skidding (amongst other cars) the 200mph Jaguar F-Type SVR across the ice plains of northern Sweden - because it's always nice to feel like James Bond.
---
A breaking news alert flashes up on my phone as I sit nursing a cup of ludicrously expensive coffee in Stockholm's Arlanda airport. "Britain braced for severe weather as snow and ice shuts major motorway routes," it reads.
But a cursory glance out of the enormous airport window reveals a scene that would have the UK declaring a state of emergency. Banks of solid snow are being cleared from runways by a fleet of heavy-duty vehicles that trundle and twirl with mechanical precision. It's like witnessing a version of Swan Lake that's been sponsored by JCB.
"The heart pounds as we barrel along the frozen surface, gently brushing the brakes and catching the tail as it starts to step out"
However, the journey from Arlanda to Arvidsjaur in Sweden's extreme north proved a match for even this most hardy, snow-ready of countries, as the landing gear mechanism on our small aircraft decided to break, forcing us to abandon the trip for a night and pick it up again in the morning.
It becomes clear - as we queue up to receive a meal ticket and a bed for the night from the apologetic airline - exactly why Arjeplog is home to fewer than 2,000 inhabitants.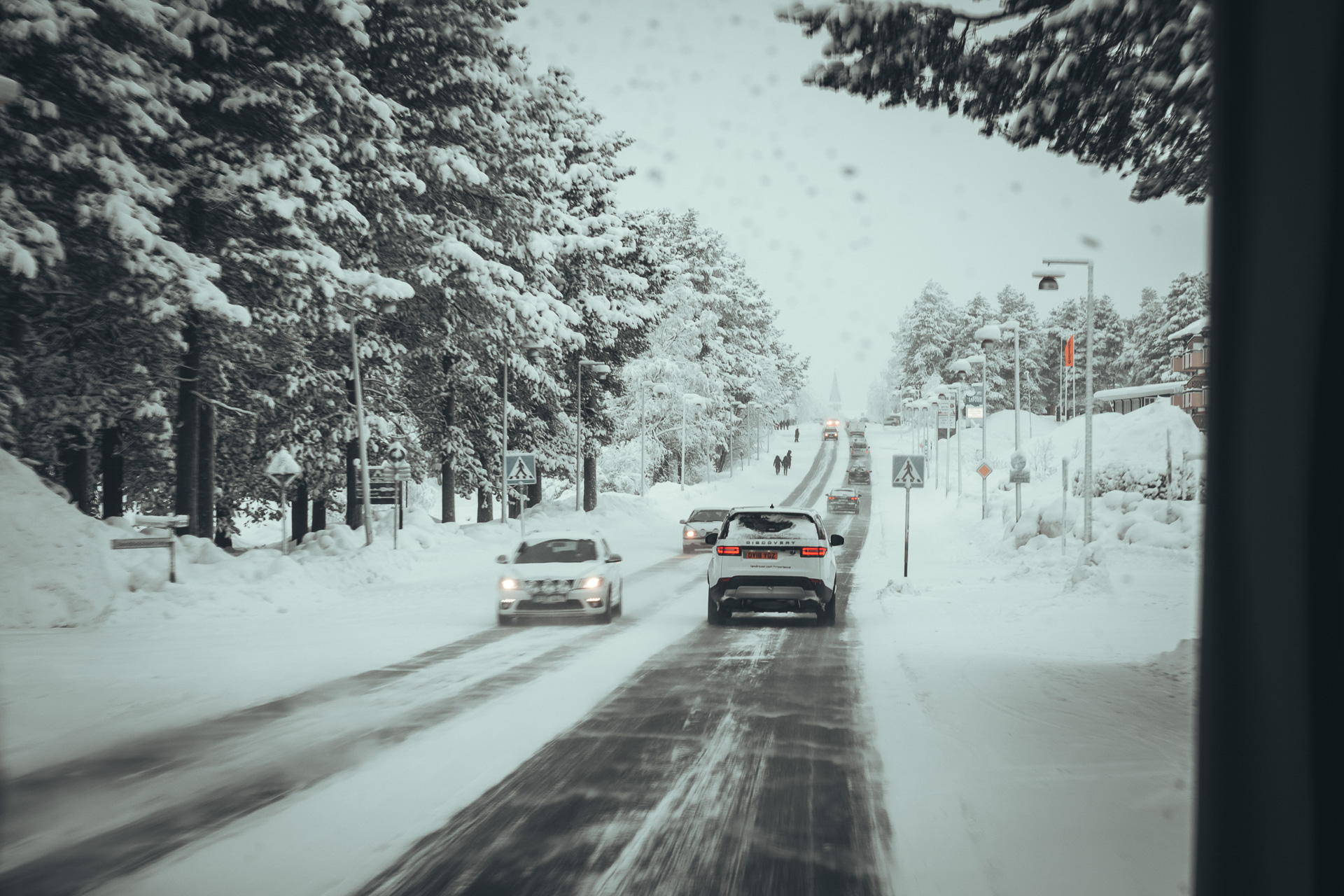 ---
Chasing the Light
The story goes that two Opel engineers first stumbled across Arjeplog in the late 1960s while out hunting for the perfect location to test vehicles in harsh, wintry climates.
They noticed that locals were able to land light aircraft on a number of the gargantuan frozen lakes, and quickly came to the conclusion that sliding a few cars across their icy surfaces would be fairly safe and simple.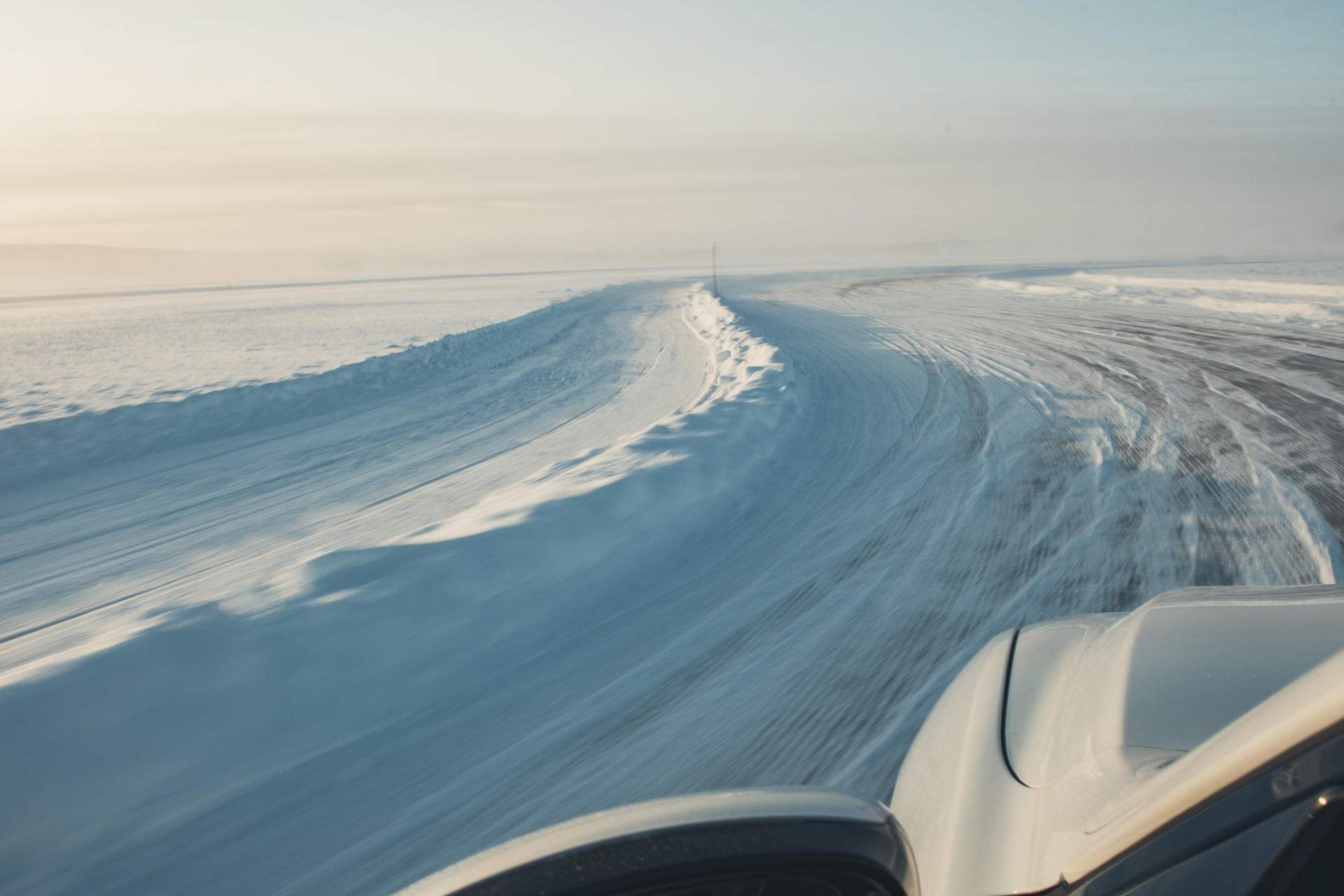 As a result, the area is now home to some of the biggest names in the automotive industry, while key parts suppliers, such as Bosch and GKN, have permanent residence throughout the winter months, forcing the population to double at peak testing times.
The reliably subarctic climate ensures that the mercury hovers around the -25 degrees centigrade mark for long stretches, which allows motoring boffins to reliably test things like traction control and anti-skid technology in present and future models. We have Arjeplog to thank for safety developments like anti-lock brakes.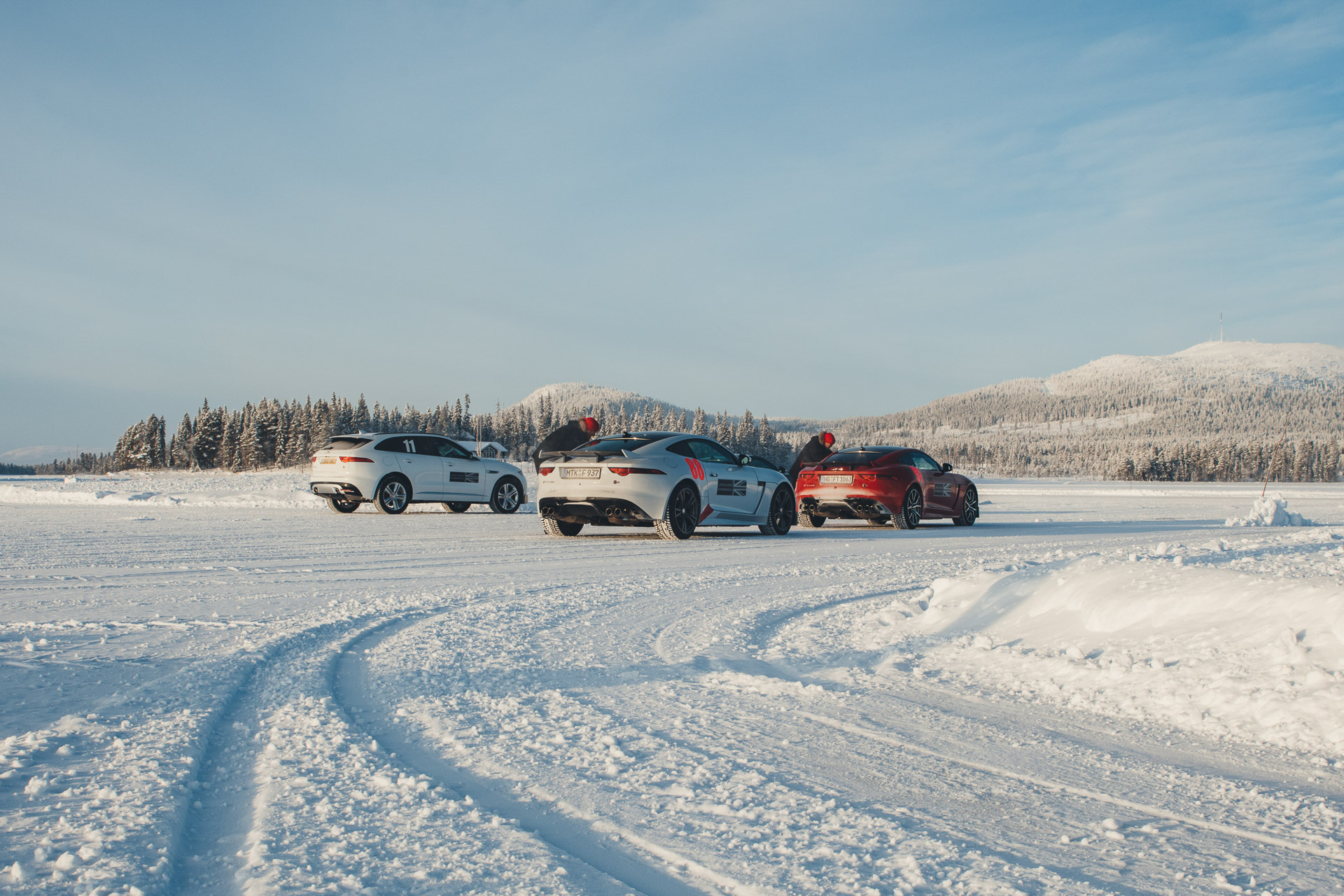 But as time has passed, a handful of companies have cottoned on to the fact that paying customers would probably quite enjoy skidding powerful cars around on a frozen lake too - hence the astonishing quantity of ice-driving helpdesks at the minuscule Arvidsjaur airport.
One such desk is emblazoned with Jaguar Land Rover branding, and from here, our small group meets our hosts for the week, clambers aboard a minibus shod with the chunkiest tyres around, and begins the hour or so drive further north to Arjeplog.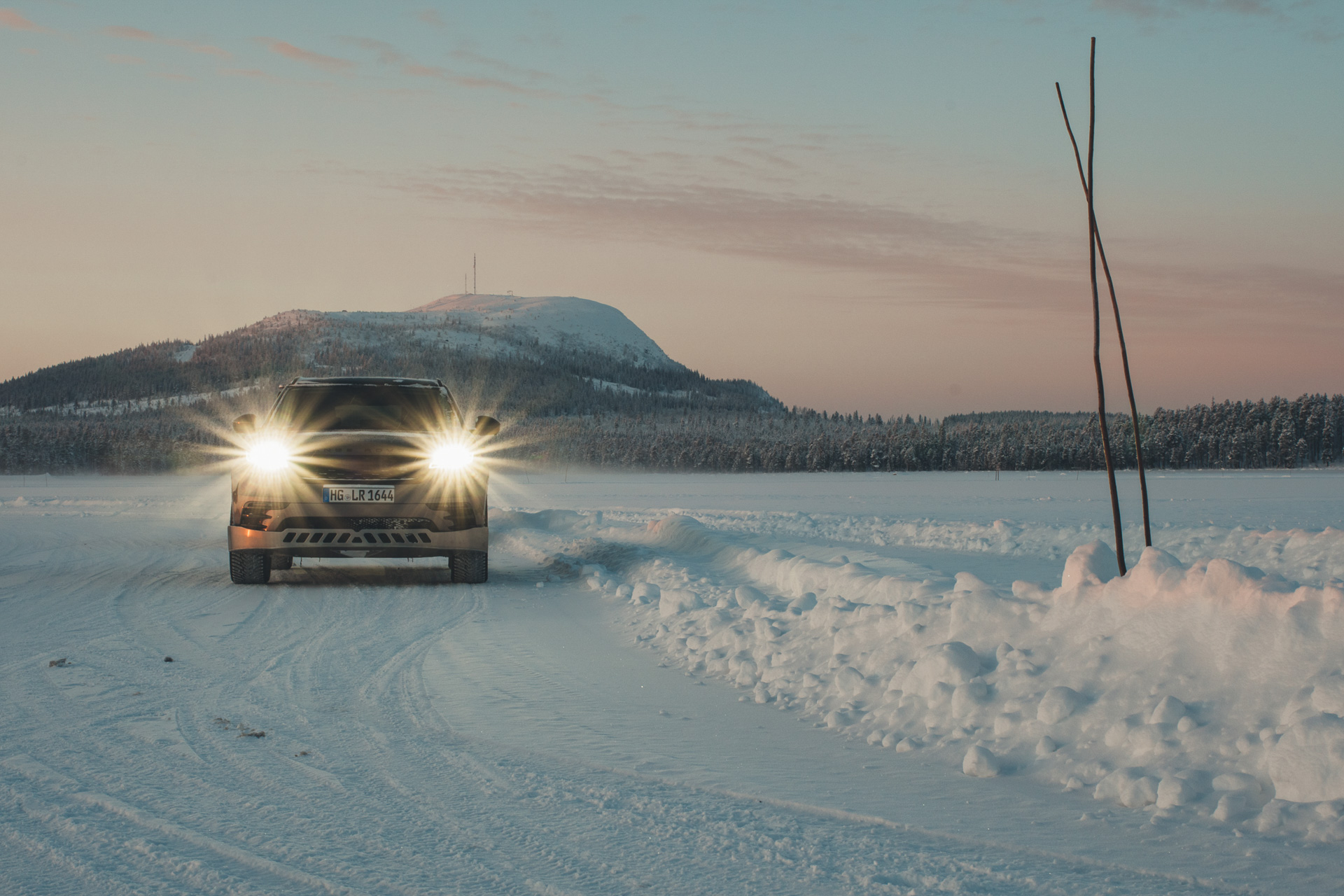 Hotel choice in this barren town is understandably limited, but Jaguar Land Rover has its own wing of the Silver Resort (dubbed Silverhatten) that has been neatly furnished in order to raise the standard.
The remainder of the complex is packed with engineers, automotive workers, ice-driving enthusiasts and locals, who make use of the gym and bar facilities - both of which are rare in these parts.
The crocked aircraft means we are now behind schedule, so we head directly to Jaguar's own frozen lake facility in order to make the most of the remaining daylight. At this time of year, the sun rises at around 9.30am, loses its glow by around midday and disappears behind the horizon at 3.30pm. No light means no skids, so we get a wiggle on.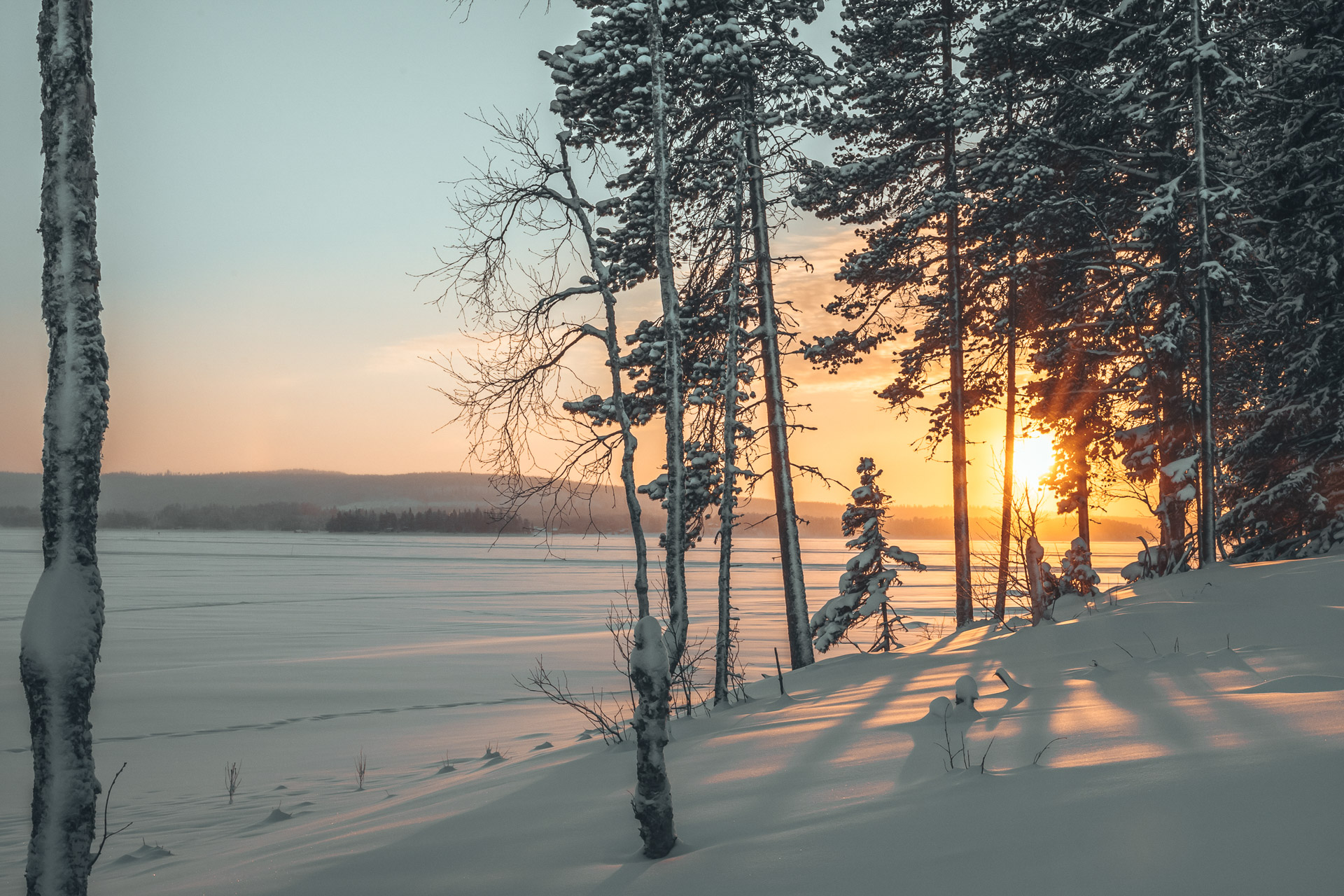 ---
The Slide Society
Jaguar's icy facility consists of a stylish log cabin that sits at the edge of an expansive frozen landscape. Look out across the site and it feels as if you're staring into a white abyss, only the light dusting of a few trees and distant mountaintops breaking the whiteout.
After an initial briefing, we creep onto the 24-inch-thick ice aboard heavy Range Rover Sports and tackle some of the most basic courses, which have been precision-carved into the frozen surface that morning by a dedicated team of 'bashers'.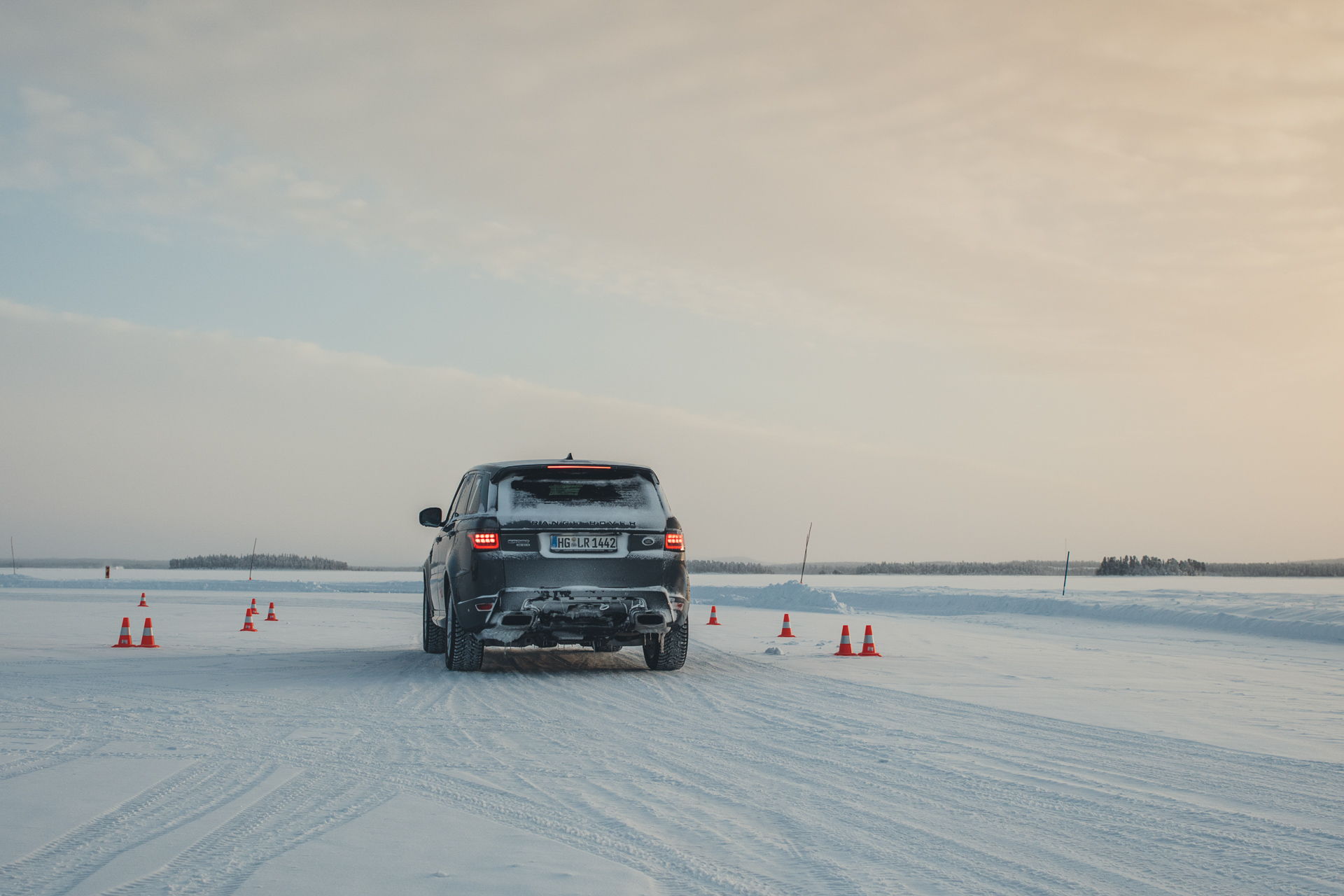 Local folklore is full of stories about these brave souls heading out onto the frozen surfaces during the inky twilight, only for their weighty machinery to fall through a fissure in the ice and disappear completely.
A sobering thought, but my mind is more focused on not spinning the car into a large snow bank. It's not long before the stakes are raised, and we are let loose in the more responsive F-Pace SUV.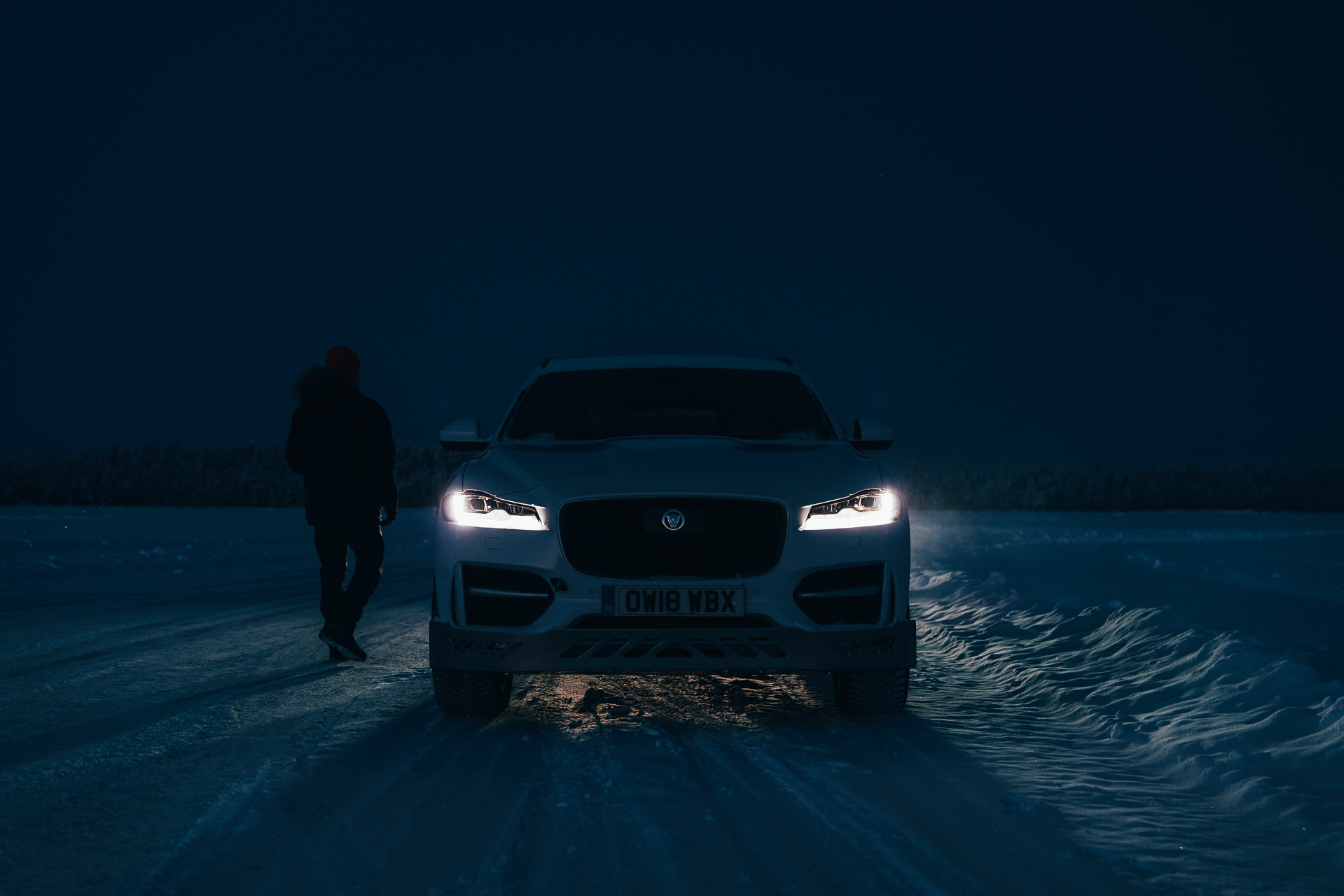 Jaguar's facility covers around 110 square miles, and features several circuits, drift circles, and slalom courses that are designed to sharpen driving skills and teach petrolheads how a car behaves in the most treacherous conditions.
The British marque's vehicles are fitted with road-legal winter tyres (no extreme spikes here) and a special steel chin guard, which prevents bumpers from being ripped off when someone inevitably sticks it into the deep snow banks that line the courses.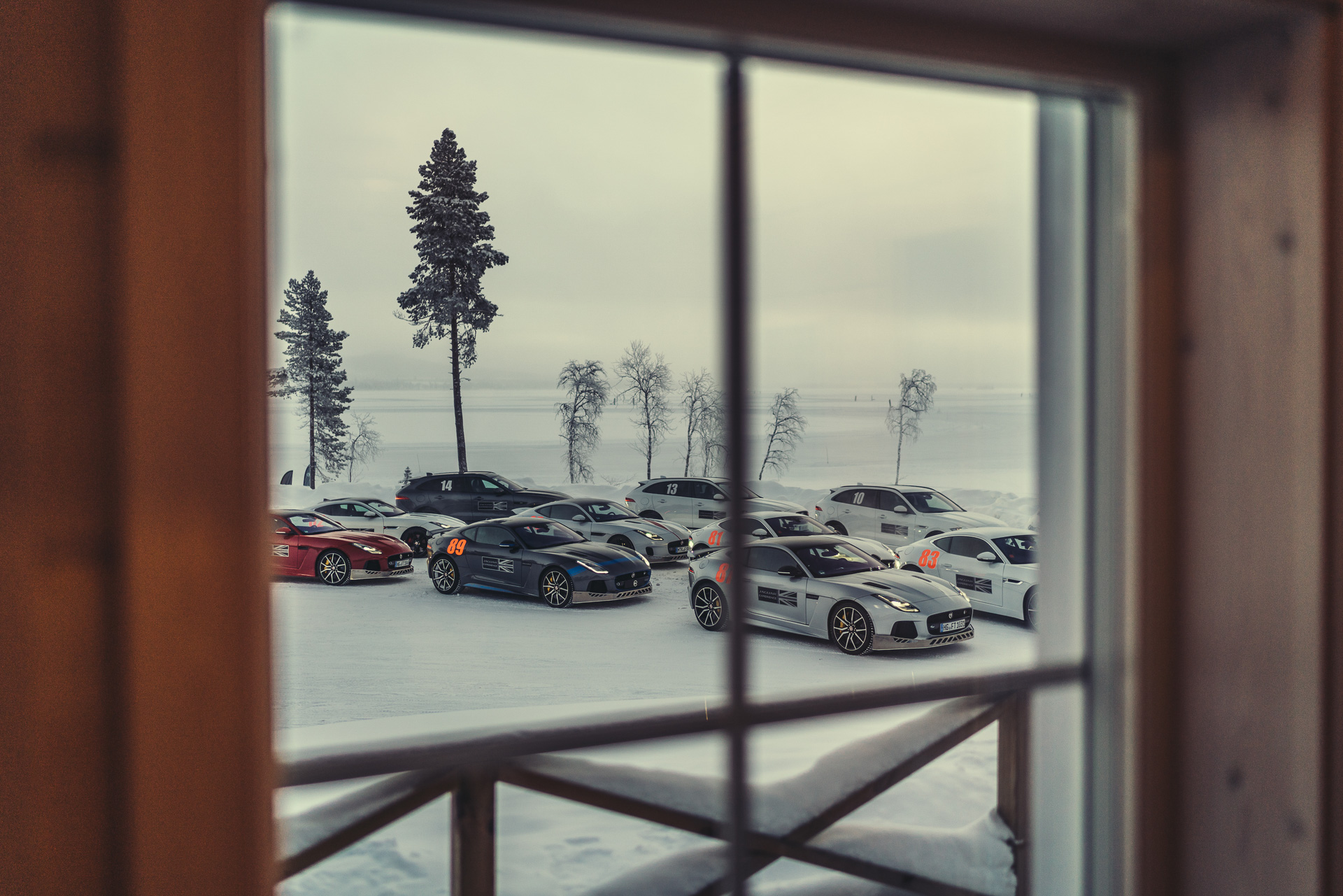 Instructors watch every move from the warmth of a support vehicle, while an ex-mountain rescue operative sits in an idling Land Rover, waiting to winch any stricken vehicles to safety.
It is not long before a lack of traction feels natural and corners are linked by sliding one way and then another. It is amazing how much of a hero an all-wheel-drive diesel SUV can make you feel after just one day of intensive instruction.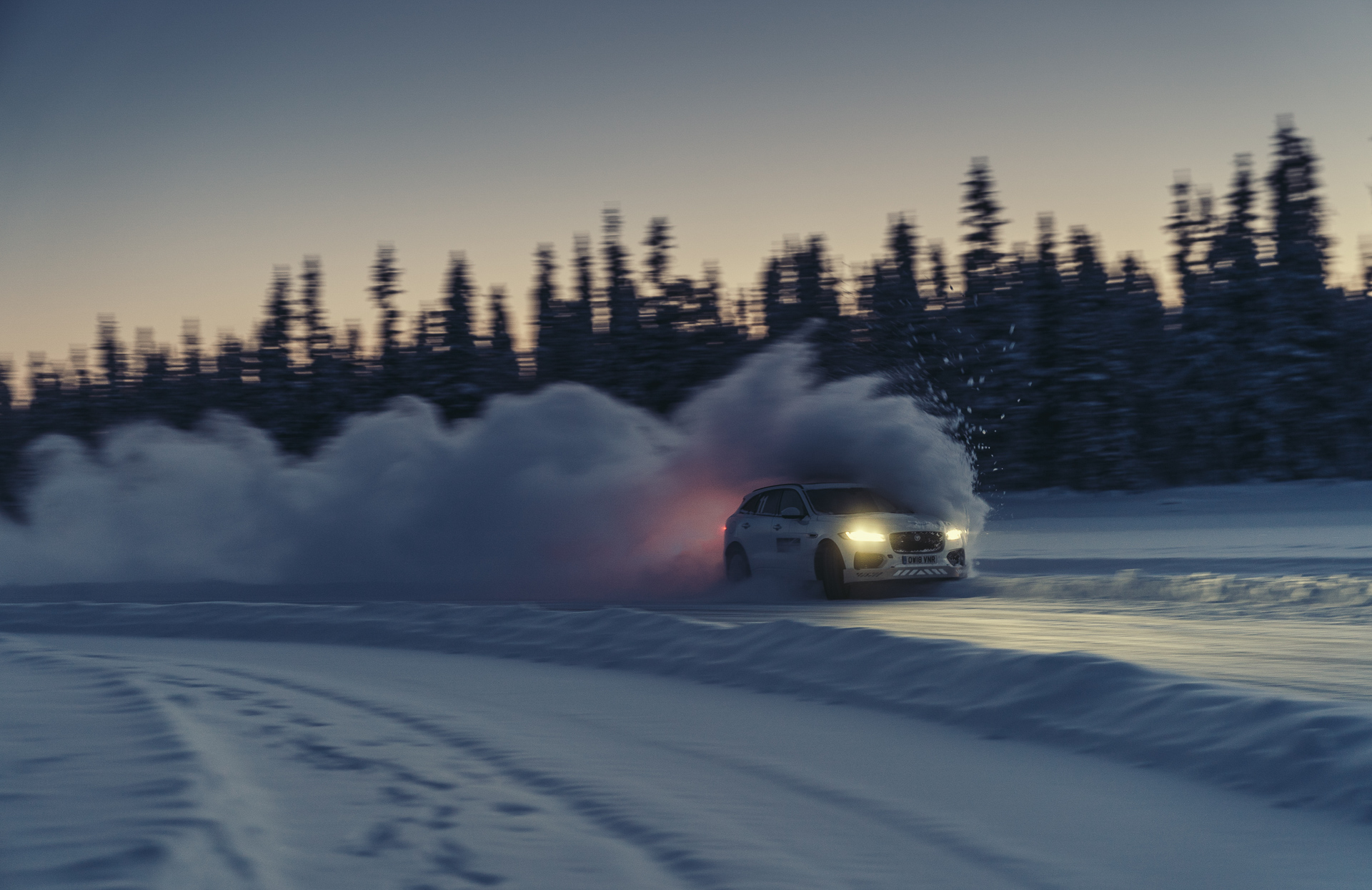 The light begins to falter, and even the beam of a powerful Bi-Xenon headlight can't pierce the murky gloom that sets in when you are this close to the Arctic Circle. It is time to call it a day.
A slow cruise back to hotel Silverhatten in a mammoth Land Rover reveals the lengths that locals have to go just to survive here.
Residents are wrapped to the eyeballs in extreme weather gear; shopping trolleys feature skis rather than caster wheels; local buses boast snowploughs; and even your bog standard Volkswagen Polo is kitted out with a full rally-spec Hella lamp kit, bull bars, snow shovels and spiked tyres. It looks like they have prepared for the apocalypse, and I make a note of how achingly cool a Polo can look with the Arctic expedition treatment.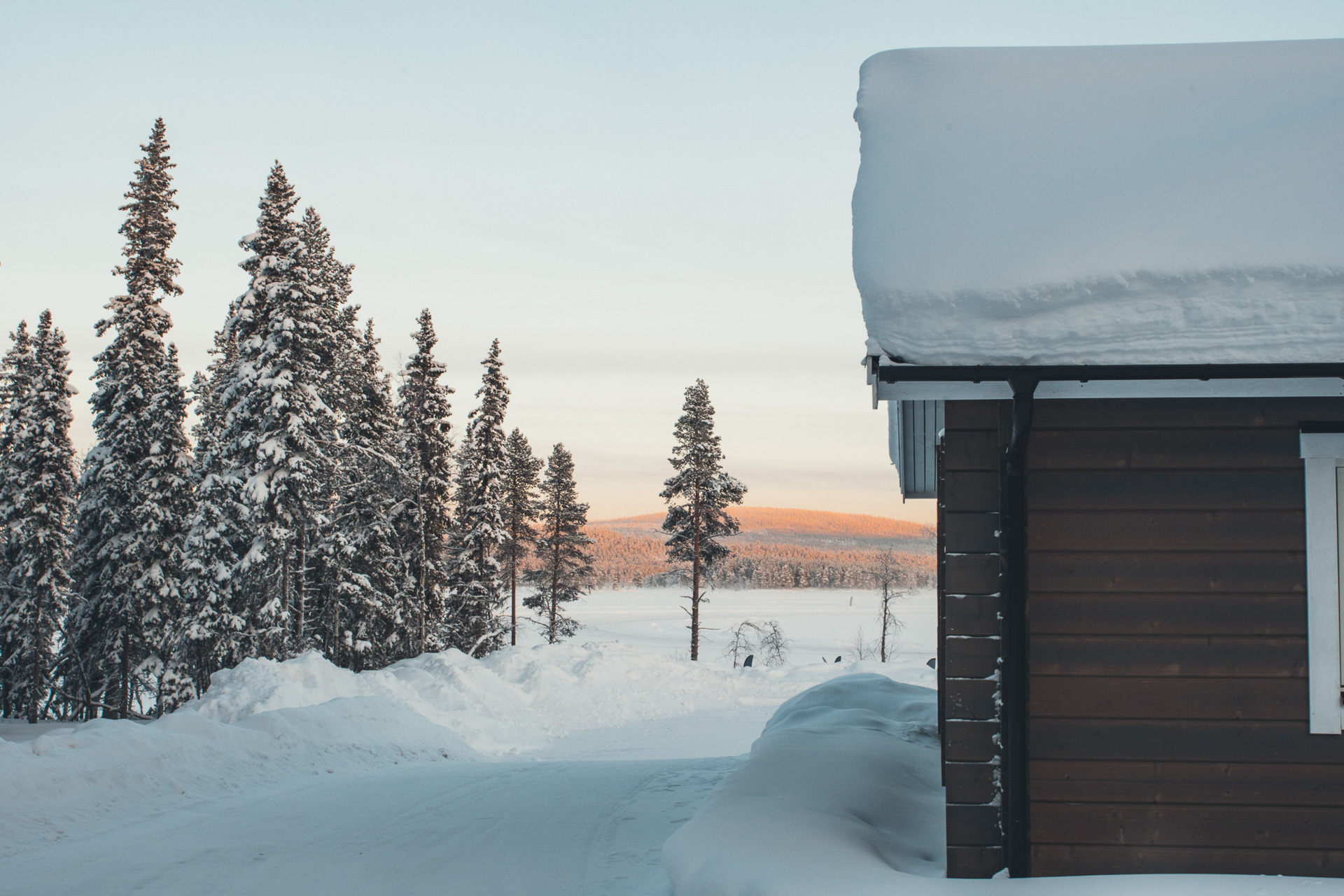 ---
The Northern Sights
Everything in Sweden is expensive, especially booze, but that doesn't prevent most of the local workforce descending on the Silver Resort's bar for a game of pool and a few beers.
It's a strange place to drink, as the plain-looking establishment is pretty much wall-to-wall men, most of whom are German engineers unwilling to disclose the current projects they are working on.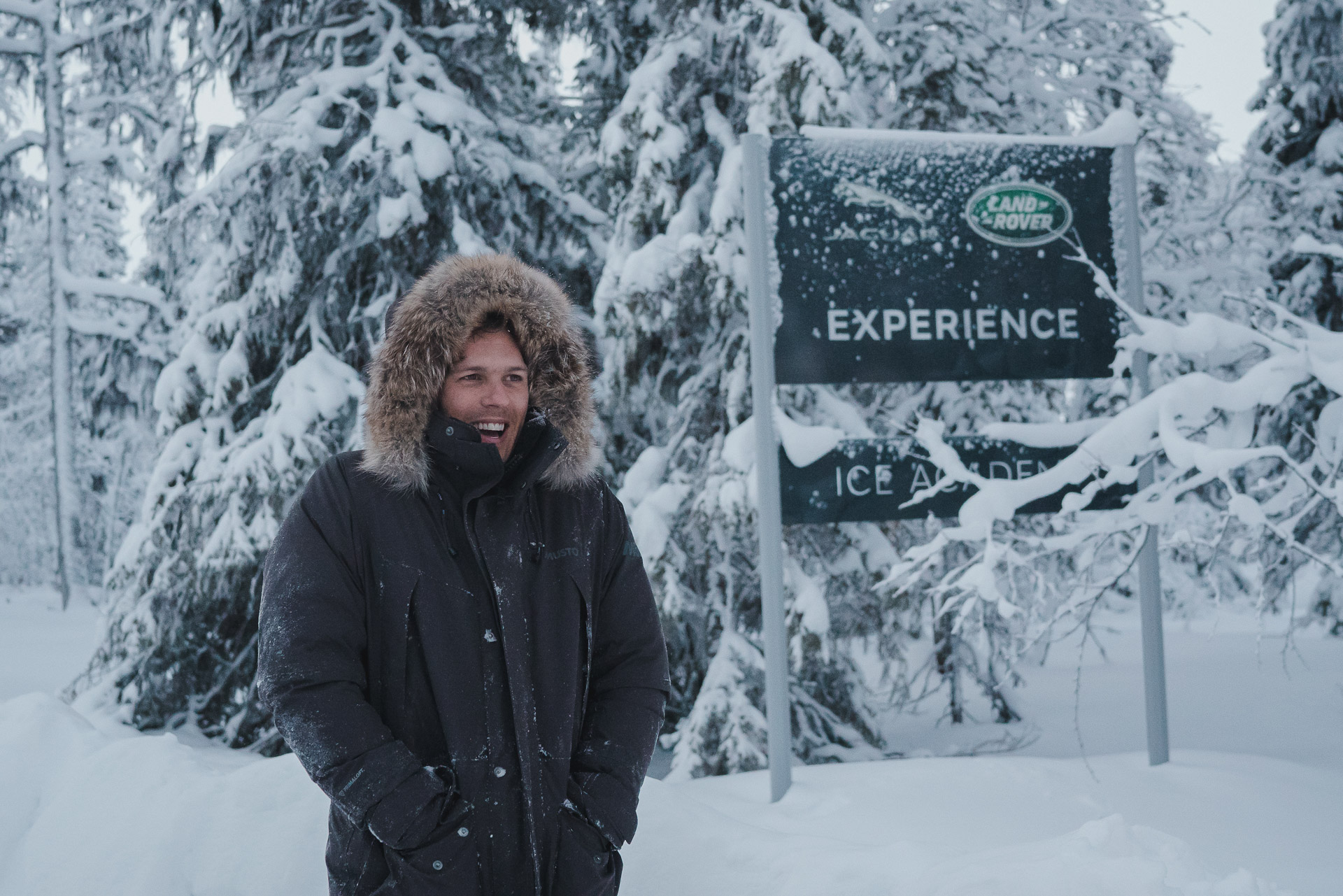 A rapidly escalating bar tab forced an early night, which proved a sensible option considering the following day is packed with yet more sideways action in extremely powerful machines.
Jaguar has wheeled out its range of F-Type sports cars for us, and feels that the driving standard is competent enough to allow us some time in the most potent, 567bhp F-Type SVR - a vehicle that is capable of 0-60mph in 3.5 seconds, and a top speed that tops out at 200mph. Gulp.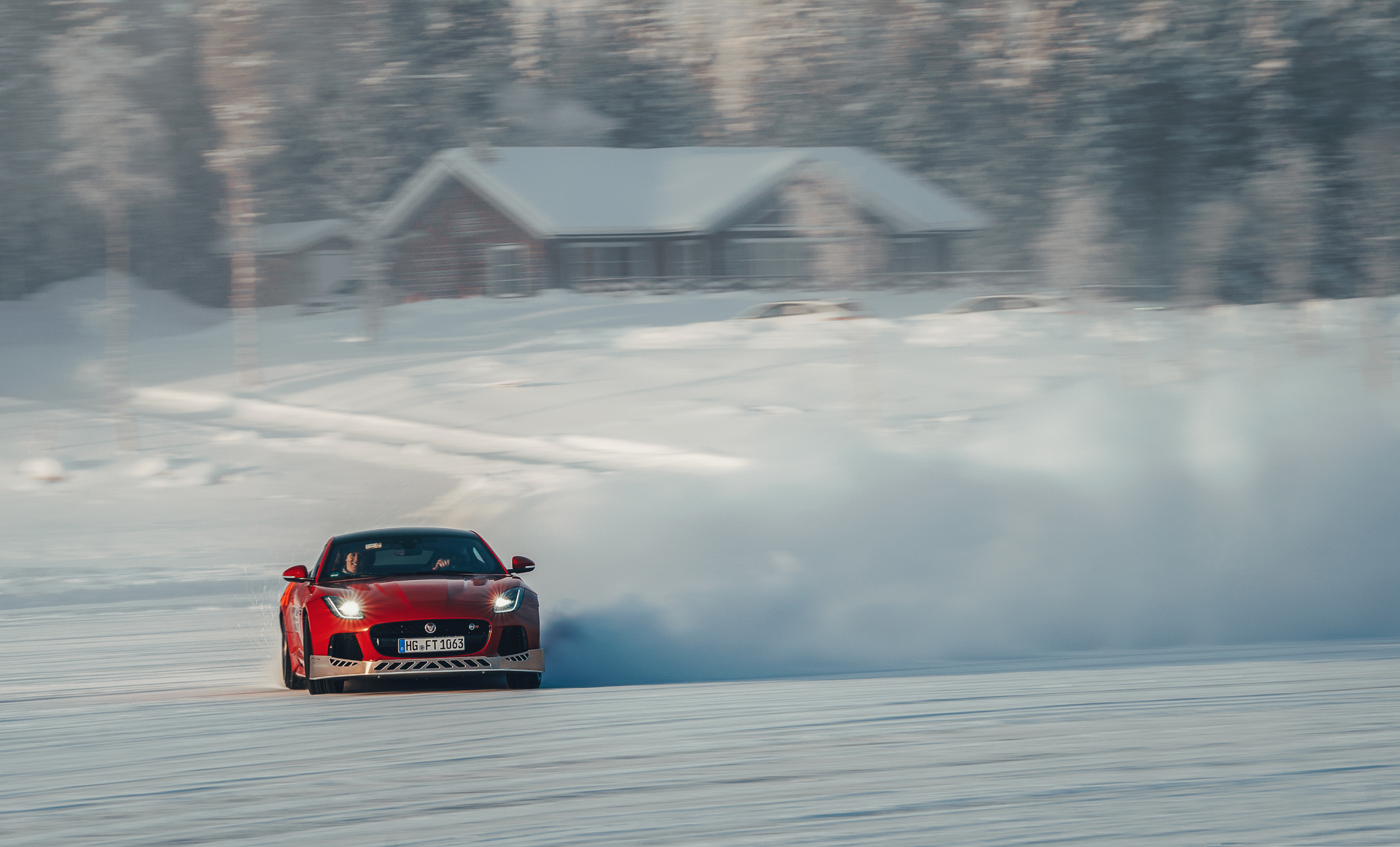 The heart pounds as we barrel along the frozen surface, gently brushing the brakes and catching the tail as it starts to step out. The right foot aggressively applies more throttle to catch the slide and link the next corner.
It's ludicrously fun, and the day is rounded off with a session on the largest drift circle, where snowy power slides are held at speeds of over 100mph. If you require a dose of excitement to kick-start the adrenal medulla, this is one of the finest ways to do it.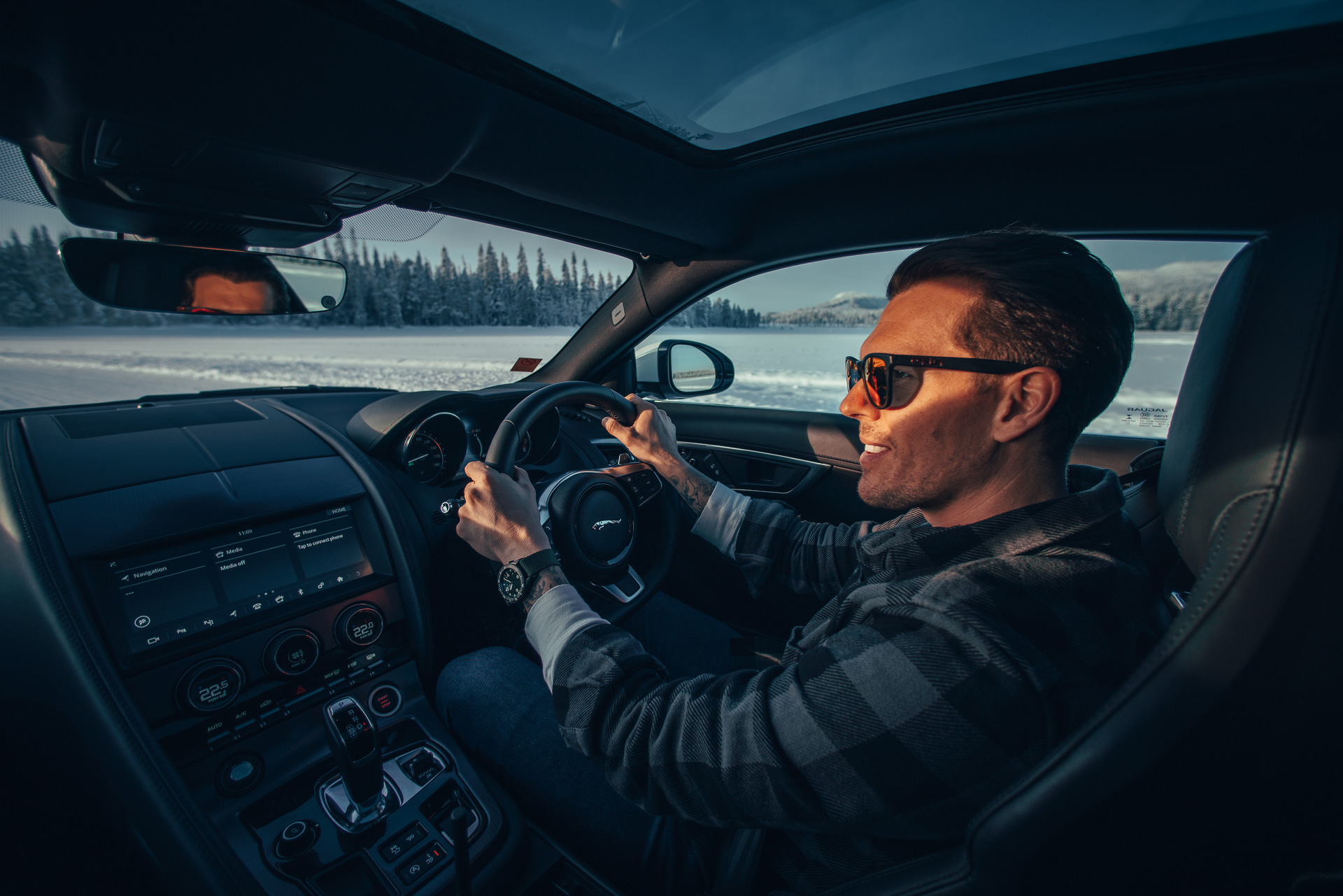 Like rock stars coming down from a stadium gig, there's a palpable drop in the mood in the small group as the final day of driving comes to a close (despite a dog sled excursion planned for the final morning) so we head out into the wilderness to feast on local wildlife from the comfort of a local tipi.
An enormous open fire warms the small wooden hut and every conceivable part of a reindeer is served up with foraged vegetables and lashings of red wine. Members of our small party swap tales of ice-induced crashes and instructors offer up tips on how to perfect the perfect power slide, but I decide to sneak out with my camera in an attempt to catch the elusive aurora borealis.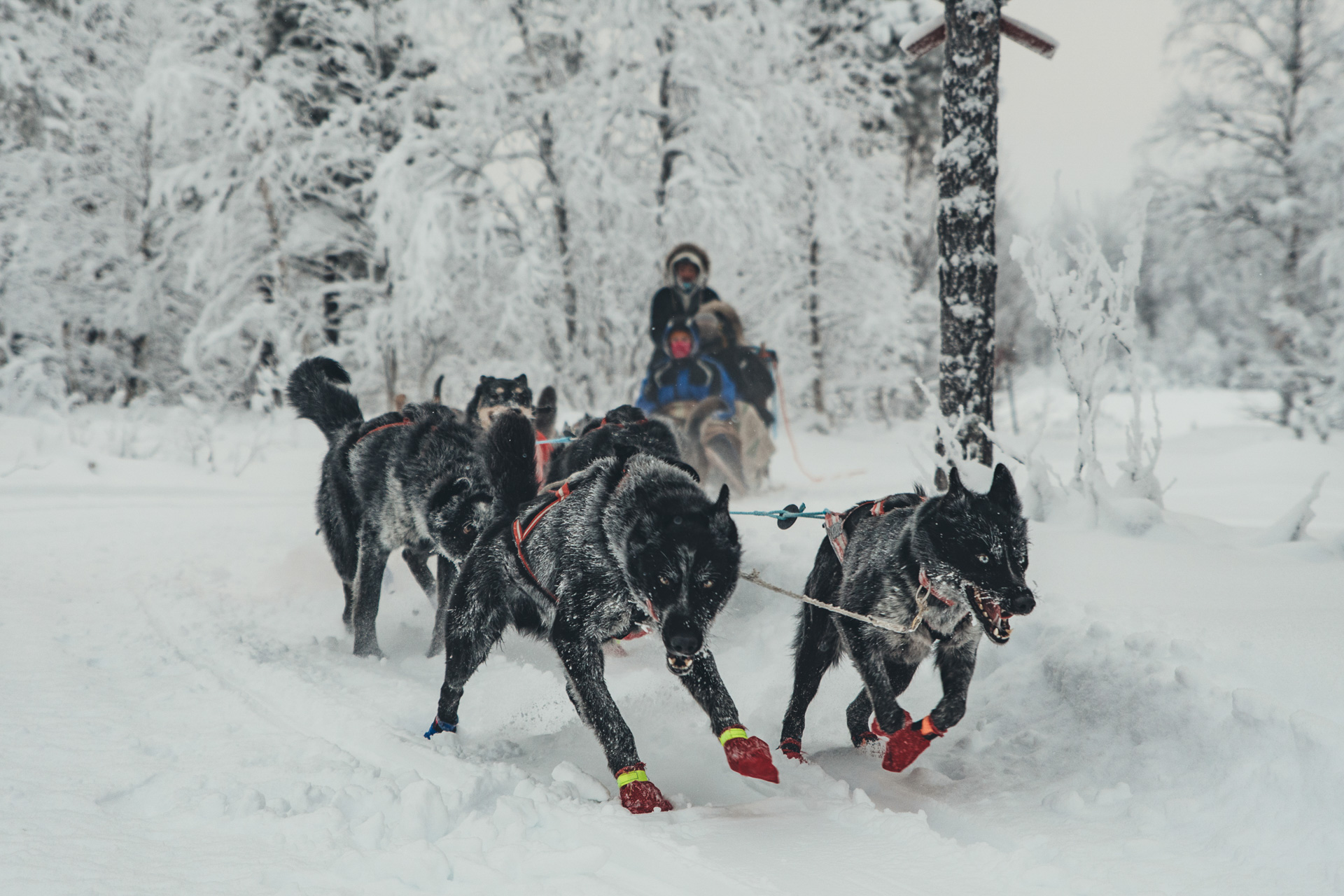 It is minus 30-degrees outside but a band of dull cloud hovering in the star-lit sky looks as if it could be the start of the amazing natural phenomenon. A long exposure and a steady tripod reveal a thin wisp of green on my camera's glitching rear screen. The cold is not great for expensive camera kit.
But in a matter of minutes, the dull grey haze has transformed into a belt of dazzling green that starts to dance around the sky. It's freezing, I'm quite drunk and I can't feel my fingers but I rattle off as many long exposures as I can.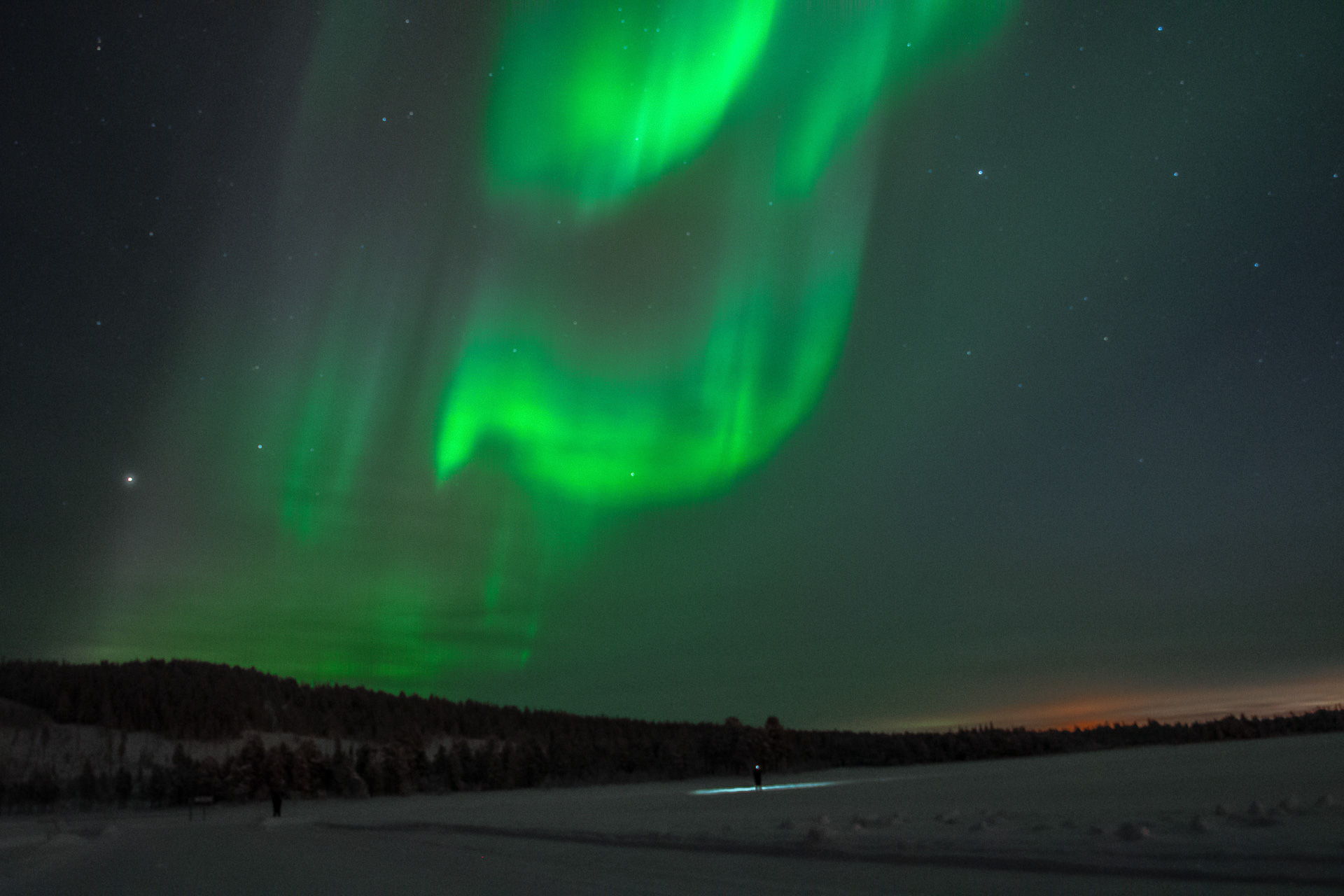 Most of the shots are out of focus or piss-poor (I'll try harder next time), but the rest of the group has rushed out to witness the jaw-dropping scenes and the adrenaline levels rise once again.
Arjeplog in winter might be dangerously cold, inaccessible, and painfully remote, but it delivers thrills on so many levels. God bless those Opel engineers.
---
Do It Yourself
Jaguar offers a variety of ice-driving experiences that start at around £3,500 and rapidly escalate depending on the length of stay, style of tuition and vehicles made available.
This price includes food and board at the Silverhatten hotel but customers will have to arrange their own flights. SAS operates the most regular flights to Arvidsjaur from London Heathrow with a stop in Stockholm. Prices range from around £450 to £680.
Leon Poultney is a freelance motoring journalist based in the UK. Keep up with him on Twitter.