Tough Tony | What It's Like to Dine with One of NYC's Most Infamous Mafiosi*
*Allegedly (please don't kill us)
Photo: Jonathan Turton
Good food and the Mafia have always been close associates. Natural bedfellows, like Bonnie and Clyde, coffee and donuts, or Tony Soprano and the leftover gabagool in his fridge. When I got the chance to visit The Park Side, an Italian restaurant in Corona, Queens, owned by an alleged former capo of the Genovese family (reportedly the most powerful crime family in New York), it was an offer I couldn't refuse.
Perhaps unsurprisingly, organising an interview with Mr. Anthony "Tough Tony" Federici isn't straightforward. No fewer than eight phone calls are made over a two month period. Eventually, after prolonged pleading with an assistant manager and a call back, a time is arranged to head down, try the food, and chat with the boss.
"Tony had been arrested years prior for shooting a 12 gauge shotgun at a hawk from his rooftop, which was trying to have his prize pigeons for lunch"
Corona, off the 7 Line, is a stoic enclave of Italian Queens. It's not quite the neighbourhood of Calabrian farmers that it might have been some years ago, but it still has plenty of the Paisan about it. Small, quaint shops line Corona Avenue, which leads to the unpretentious corner spot - given away by its oversized green awning, so typical of restaurants in New York neighbourhoods like this one.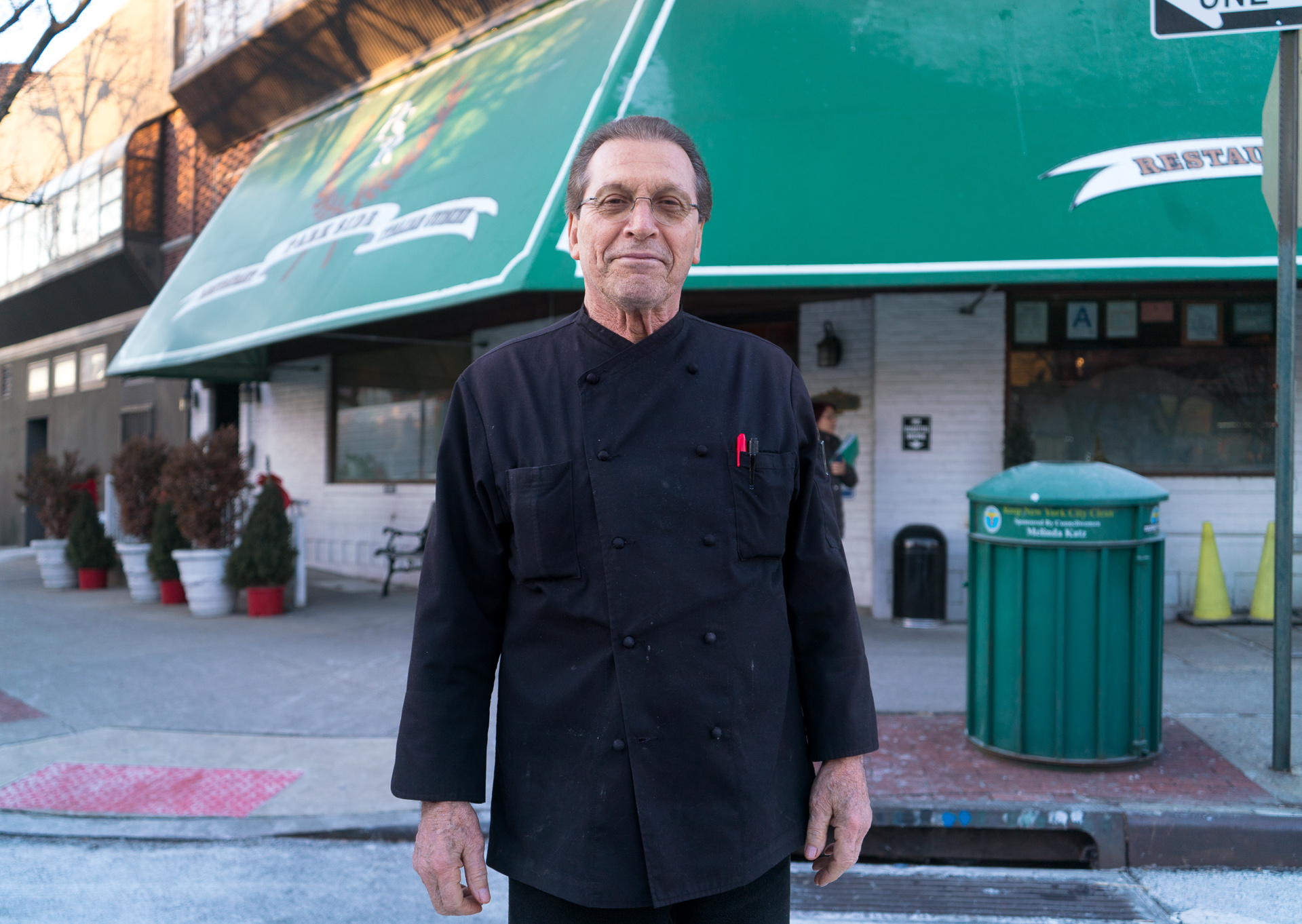 Inside, the decor is contemporary; more modern Italian American than old country. The red-and-white checkered tablecloths have given way to facile wood furnishings. I'm told to head up the stairs and take a left, where I meet Anthony Federici in what's become known as the Marilyn Monroe suite.
"I never bought one of these pictures," remarks Tony, with a 6x6 foot painting of the Sixties pin-up - with others dotted around the room - hovering above his head. "People send them to me, they know I liked her. You should come in here on a Monday when we have the piano player. See the place in action."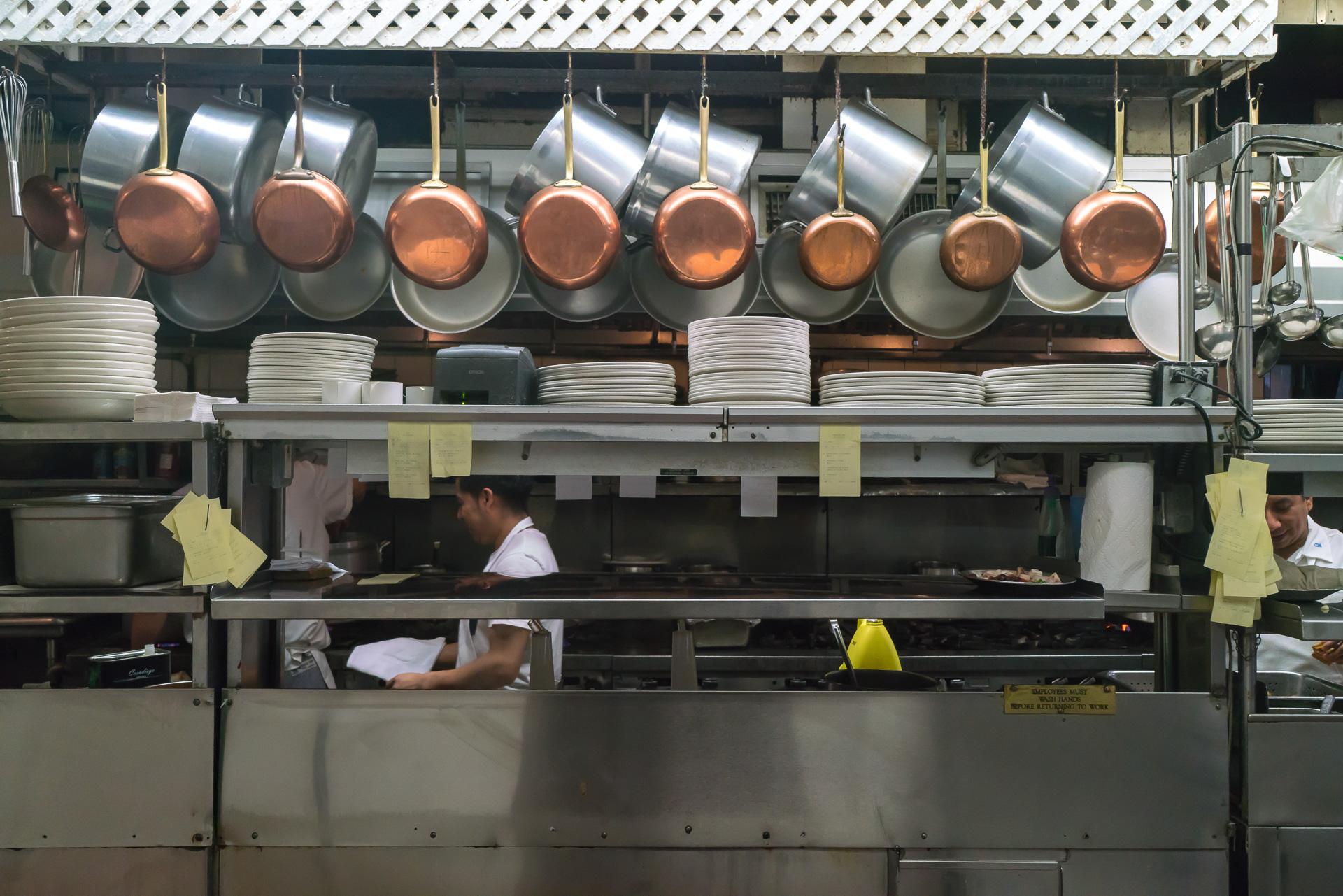 The Park Side has certainly seen plenty of action its time. In the forty years it's been open, it's become known as the local spot for Italian food, with patrons including Johnny Depp, Dolly Parton, and Robert De Niro. Clearly this place has earned itself a notoriety outside of Yelp reviews.
"We have a lot of space, the food is good, how can you beat it? We own the building so we can keep the prices reasonable, too."
Our early conversations are dominated by talk of fresh produce and secret sauces. Tony is proud of his Colorado Lamb, and Bell & Evans Chicken, which he buys in weekly. In the back of my mind, however, I'm thinking - at least partially - about his Wikipedia page, which talks of a man promoted to 'Acting Boss' when Vincent "The Chin" Gigante faced a major racketeering case.
Well-presented and cool as a cucumber, Mr. Federici certainly looks and sounds like Cosa Nostra material. But then again, he also just sounds like an Italian American man who is massively passionate about his restaurant.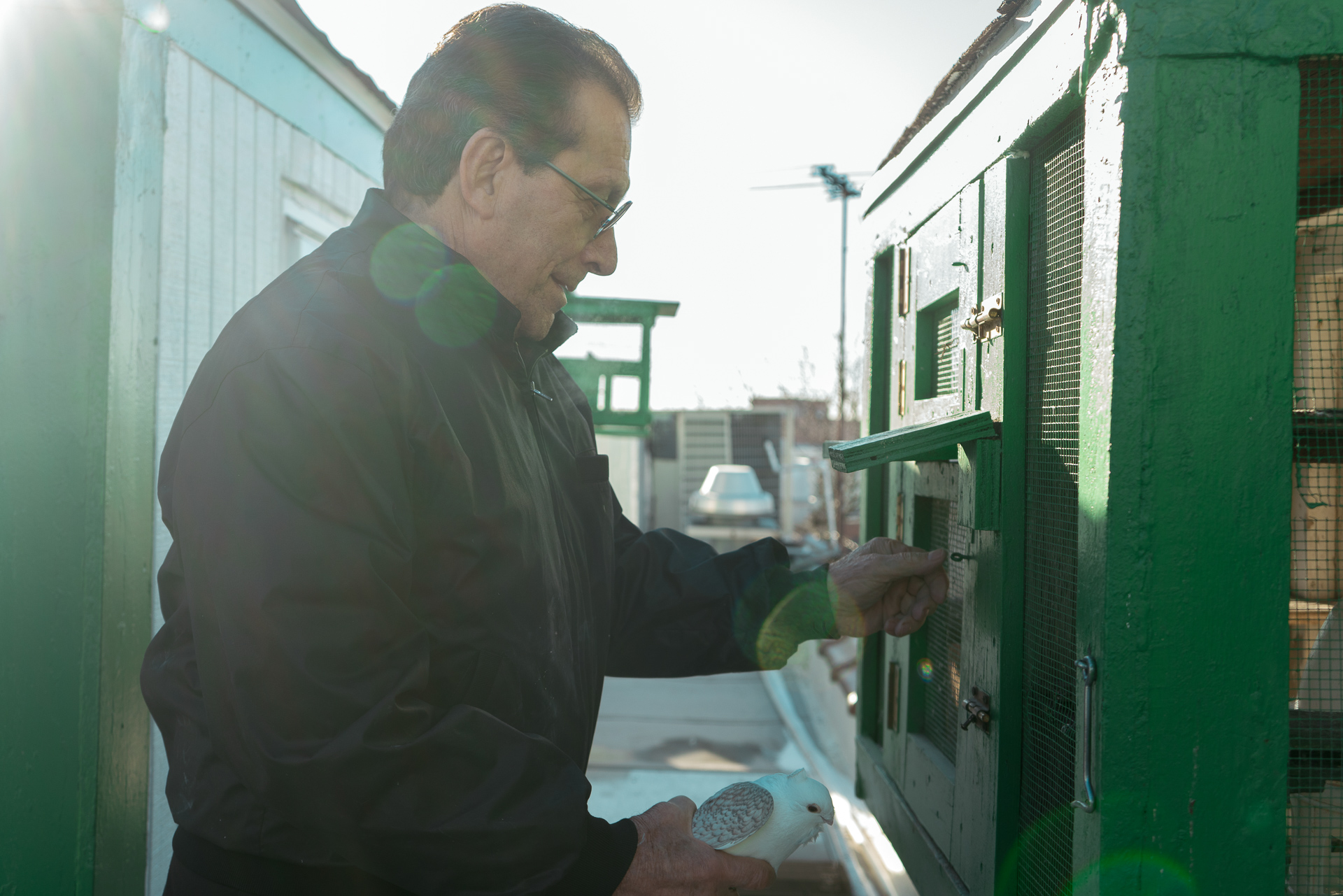 "When I was younger I had a lot of friends that were chefs, had restaurants. There are two ways of learning anything. One is go to school and the other is hard knocks. Right? Work somewhere for so many years and learn how it's done, like I did."
I begin taking photographs of Tony when a guy interrupts with a delivery, the contents of which appears to be moving. Is it some of that extremely fresh produce Tony's been talking about?
"No, no, they're my pigeons. I have a hundred of them on the roof. You wanna take a look?"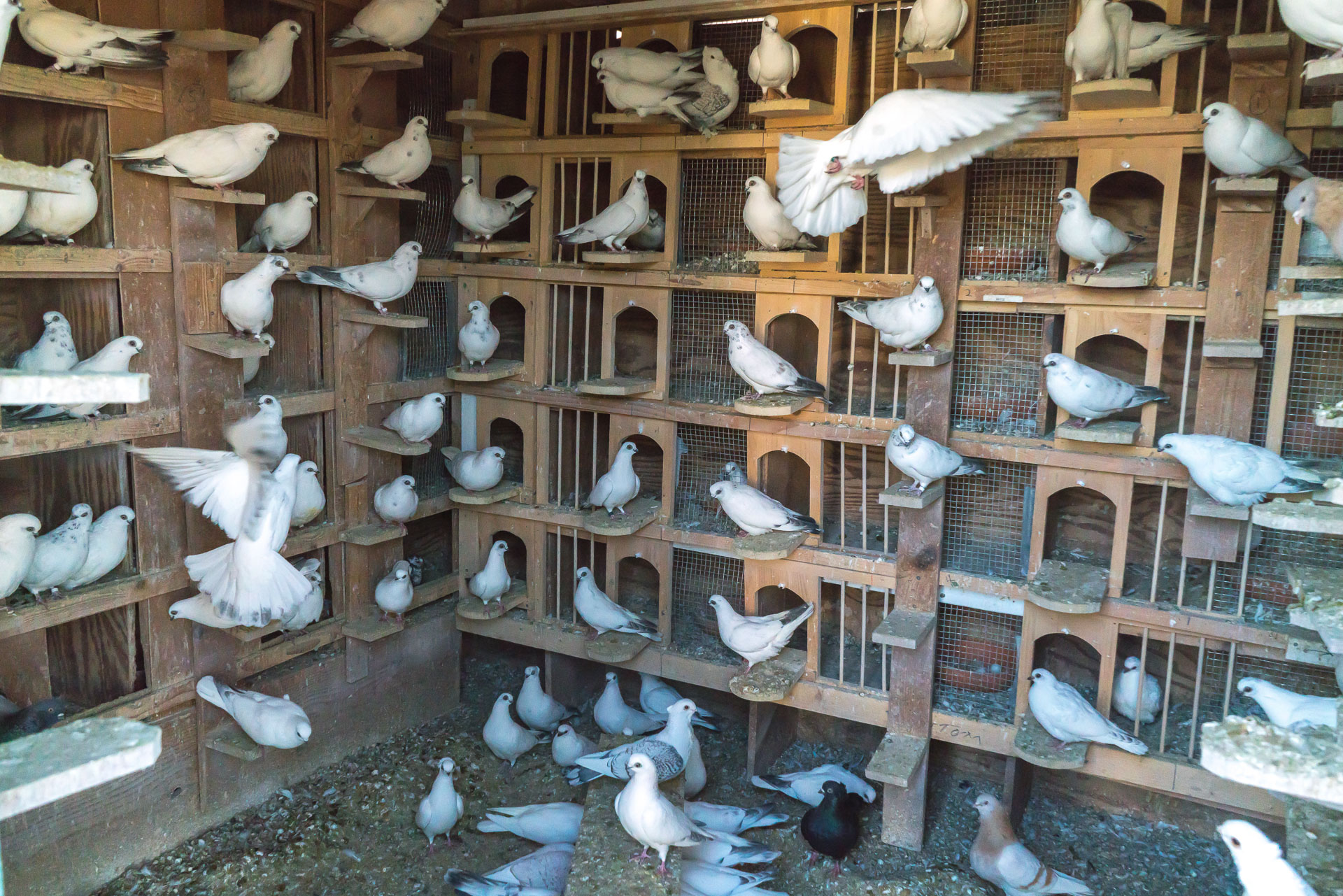 We head down a hallway, through a fire escape and onto an open canopy. The whole episode is like something out of Bronx Tale, when suddenly I'm reminded of another story I'd stumbled across online. The news feature alleged that Tony had been arrested years prior - one of his very few run-ins with the law - for shooting a 12 gauge shotgun at a hawk from his rooftop, which was trying to have his prize pigeons for lunch.
"It's beautiful up here in the summertime. There used to be a big community of pigeon flyers in New York. Not any more. I like to come up here though, still, to get away from it all."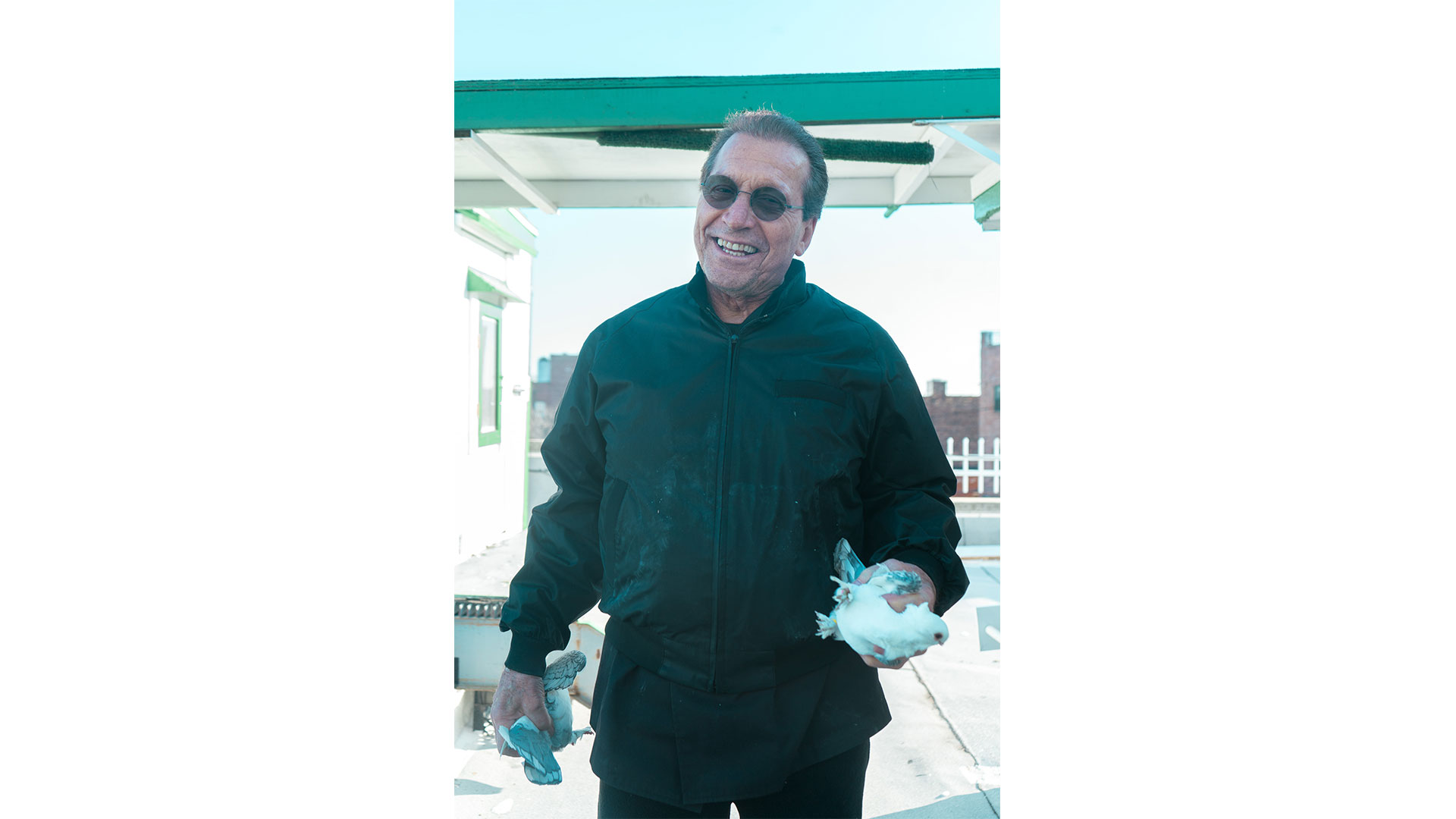 We make our way back down into the restaurant's main room. A waiter called Rory, who's been working at the establishment thirty-eight years, takes my order. "When I first started here, there were ten tables", claims the old-fashioned Cameriere. "1981, that was. The restaurant is still the same though. Same food, same atmosphere, same everything."
Tony has recommended the Chicken Parmigiana and I'm going with it. The entrée arrives accompanied by the finest bread basket you could imagine. The kind of bread Feech La Manna would be proud of. The tomato sauce on the Parmigiana is rich and fruity, whist the fried chicken breast is huge - the same size as my head.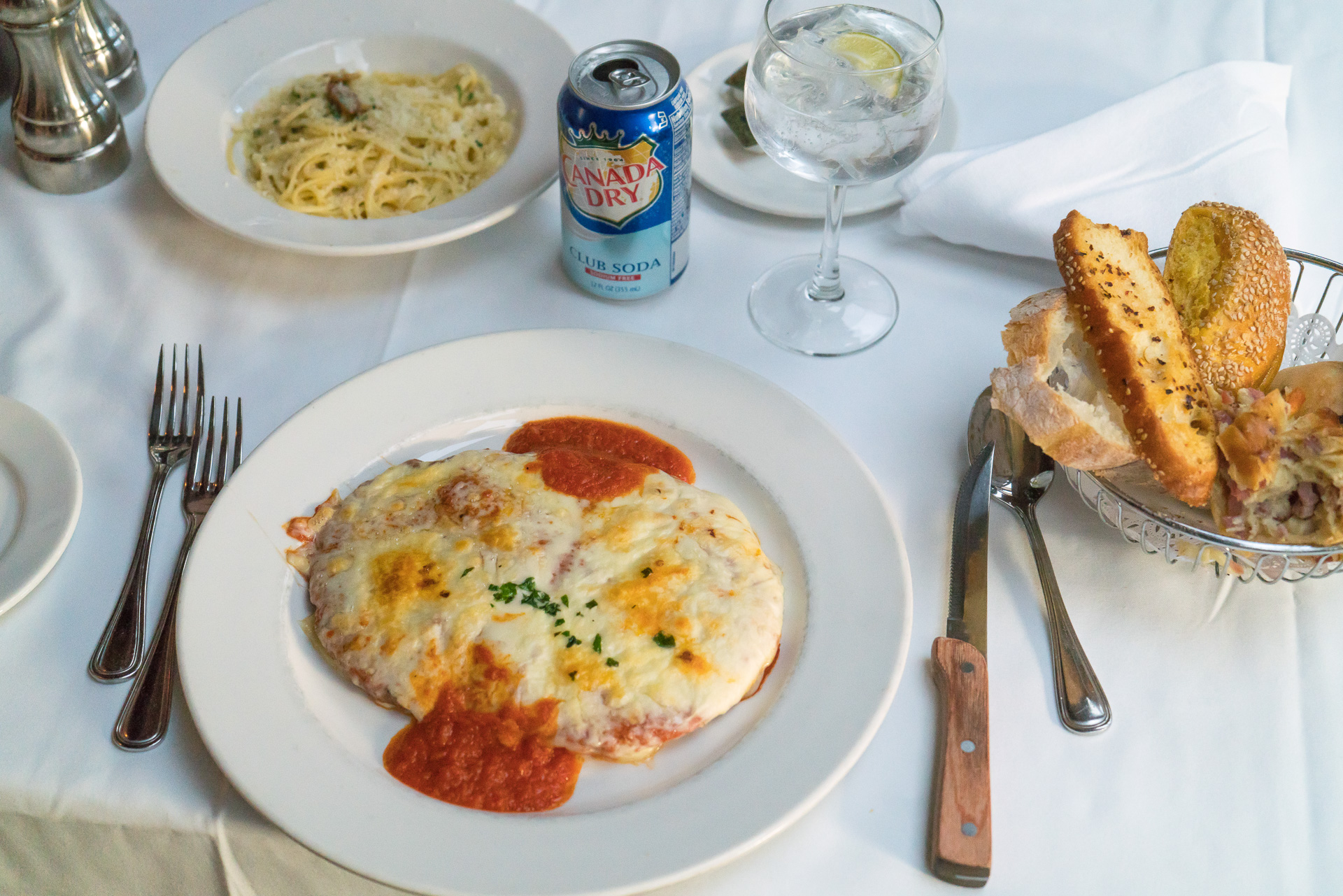 Mr. Federici has a few errands to run, but arrives back in time for the post-feed espresso that follows any good Italian meal. I steer the conversation towards his life outside of the restaurant. So far, Tony has been elusive about his connections to the mob, diverting that kind of talk whenever the subject has been broached. I explicitly mention the Genovese family.
"What about them? They're a family I guess, no? Who knows who comes in here. I'm not screening people at the door or asking them their itineraries."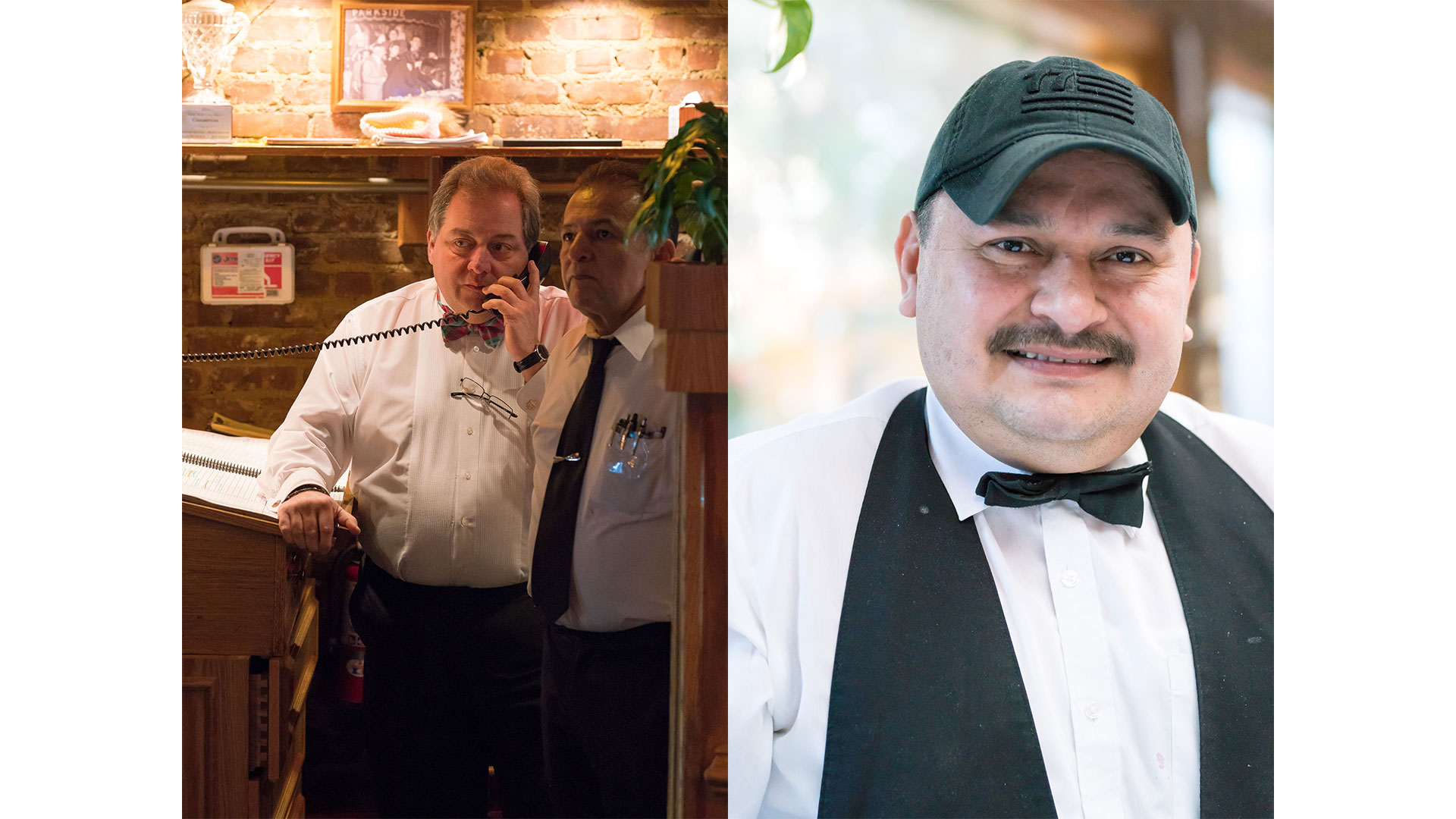 Prior to the interview, I'd read online that the Genovese family (one of the 'Five Families' - the 'current' incarnation founded by Charles 'Lucky' Luciano in 1931) observed a strict code of Omertà. Total silence regarding their activities. According to one blog, Federici was a force in the family for decades; allegedly a prominent affiliate of Genovese underboss, Michele "Mickey Dimino" Generoso. Am I experiencing old-school, Omertà conduct in real time, here? Or is Tony just a guy with some friends in high places?
"I laugh. What else am I gonna do about it. Should I wear a white trilby hat? Cook with two guns in my pocket?"
"You throw a drunk guy out of the restaurant one time and people think you're a tough guy. But who cares. Rumours are rumours and stories are stories. Let them talk."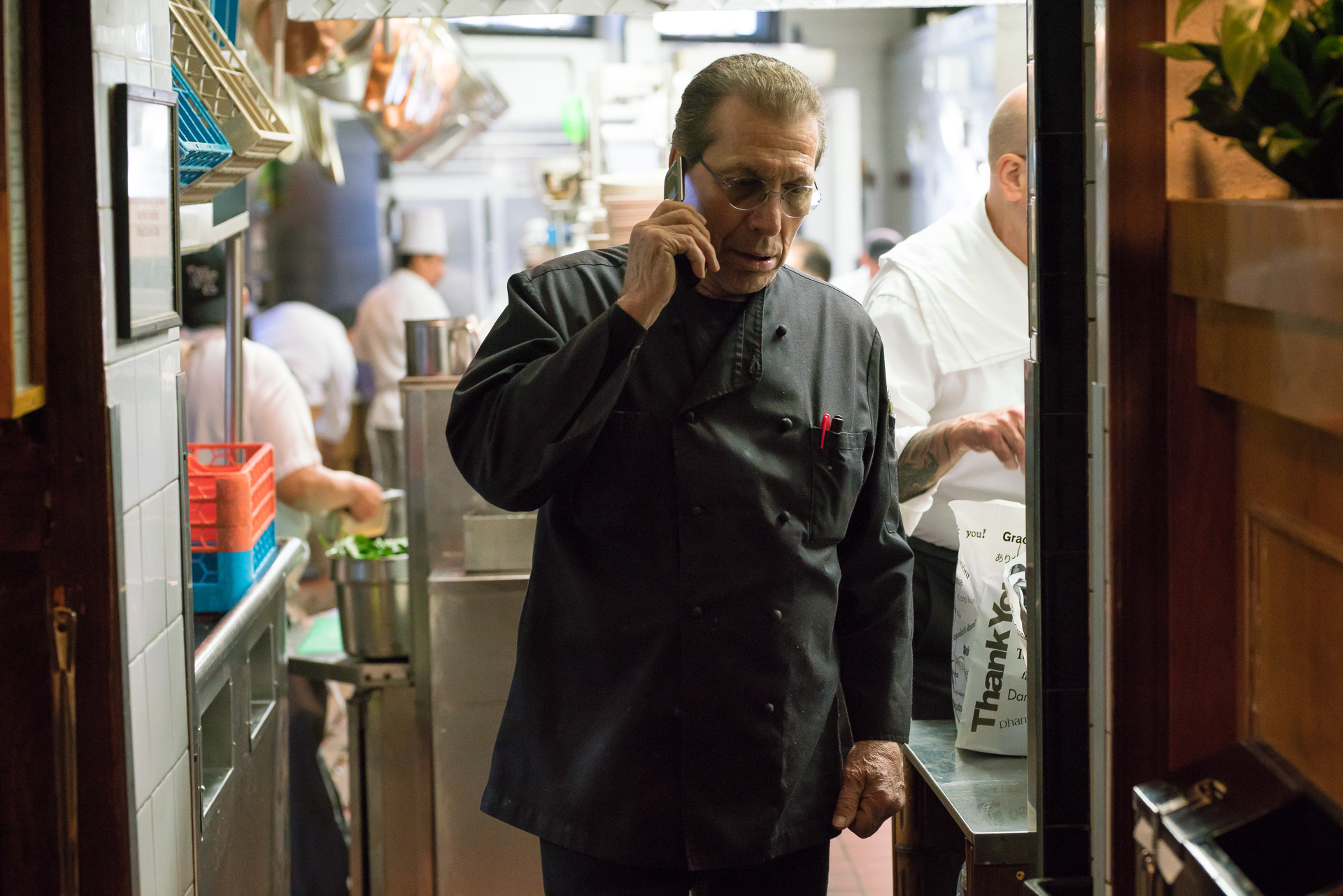 Somewhere between Patsy Parisi and Richie Aprile, Mr. Federici possesses all the hallmarks of a Sopranos character. Understated and oozing class; you can see why he commands so much respect around here.
The million dollar question, though: Is Anthony Federici a member of the Genovese family? To be honest, it doesn't really matter. What I've encountered at The Park Side Restaurant is a man with a passion for Italian food and hospitality. The kind of guy who's created a welcoming atmosphere in his establishment; the kind which makes you want to pull over on your way home from work and enjoy a homemade rigatoni.
"Believe half of what you see and none of what you hear," says Tony, with a smile. What you'll see in Corona, Queens, at The Park Side, is one of the best and most authentic Italian restaurants in New York. What you hear? Fuhgeddaboudit.
Jonathan Turton is a Liverpool-born freelance journalist, based in New York City. Keep up with him on Twitter.
Tagged: