Forget Fondue | How the Clean Eating Craze is Changing What We Eat On Ski Trips
Resist raclette and head for something healthier this season
Photo via Alamy
Snowy holidays in the French Alps have always involved a total commitment to meals centred on cheese. Whether it's the brisk mountain air, the energy we expend skiing or snowboarding, or the romance of restaurants thick with wood-smoke, we order fondue, raclette, tartiflette, croziflette, and crôute in ski resorts with a reckless abandon that we'd never adopt back home.

Traditionally, these Alpine cheese feasts are served with bread and meat, either on the side or cooked within the dish: completing a triple whammy in damning vegans, vegetarians, and the gluten-intolerant in one fell swoop. But things are starting to shift. This winter, I've had buddha bowls, pulled aubergine, and even - despite the fact the Alps are about as land-locked as you can get - good-quality sushi on the slopes.
"Nature really is front and centre at Ursus as Bouvier arranged for 400 fir trees to be transplanted directly into the restaurant"
I asked Amélie Simon, an instructor and former pro skier, who also owns the organic bistro Supernova in Val Thorens, what she thinks is driving the changes. "Customers have diversified," she tells me. "Thanks to the quality of snow-grooming and ski lifts, winter sports holidays are reaching a wider and more international audience. Many of them are English, and they've told me about their expectations and problems eating at our ski resorts. I remember an English client in her twenties who told me that for her to eat healthily was not just a hobby, and how eating cheese and meat every day was very difficult."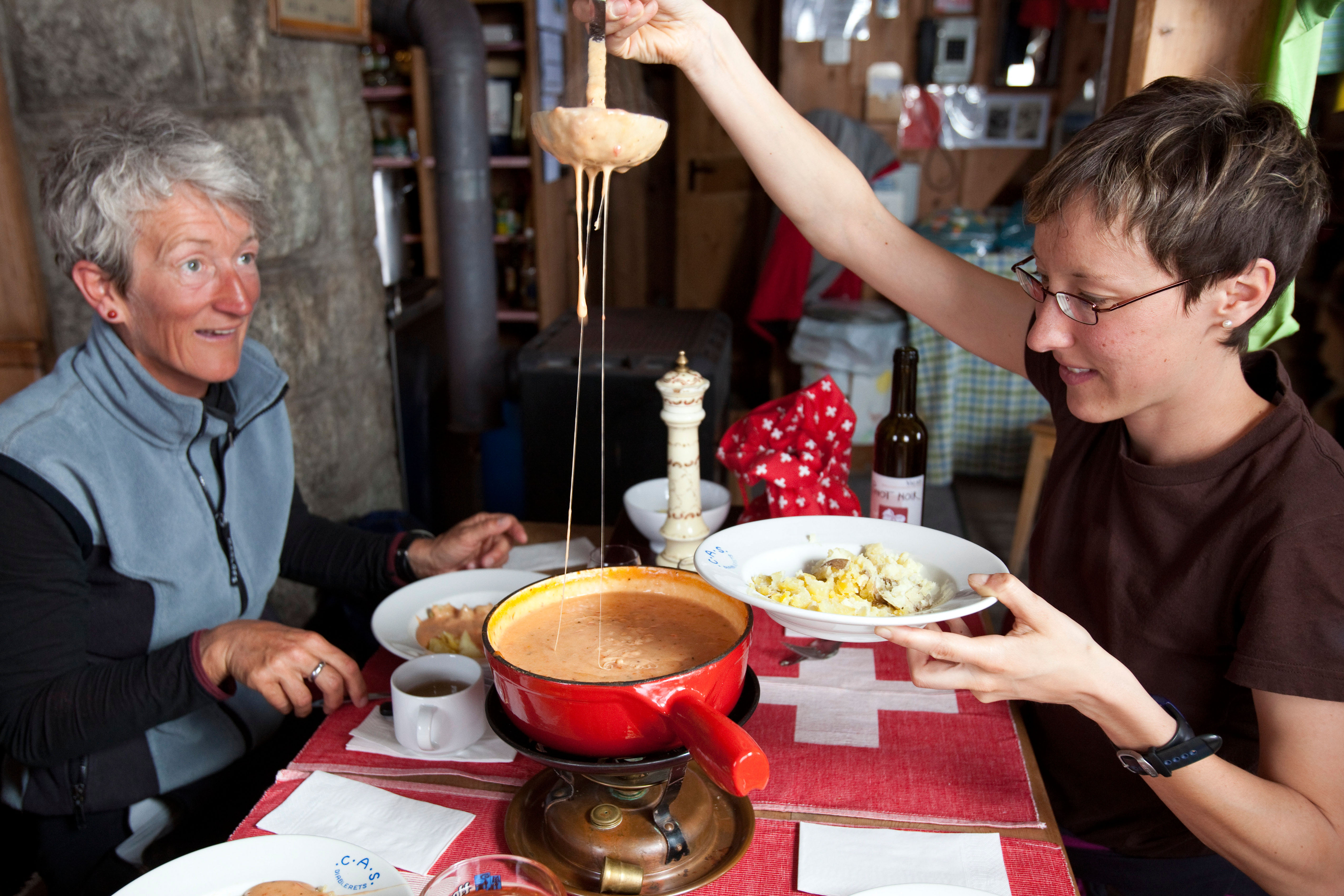 "Another reason is that for some years, ski resorts have focused on the freeride aspect of things: the expanses of virgin snow and clean air, conveying a notion of freedom and connection with nature. The link between winter sports, wellness, and health is becoming natural, and we need to complement this by also proposing healthy products, that are ethical and top-quality."
Amélie tells me that even at the fine-dining, Michelin-star end of the spectrum, chefs are redesigning their traditional dishes. She says that "vegetables are more and more present. Their nutritional values are more respected; they're cooked less, with shorter cooking times. Approaches that were unthinkable just a few years ago."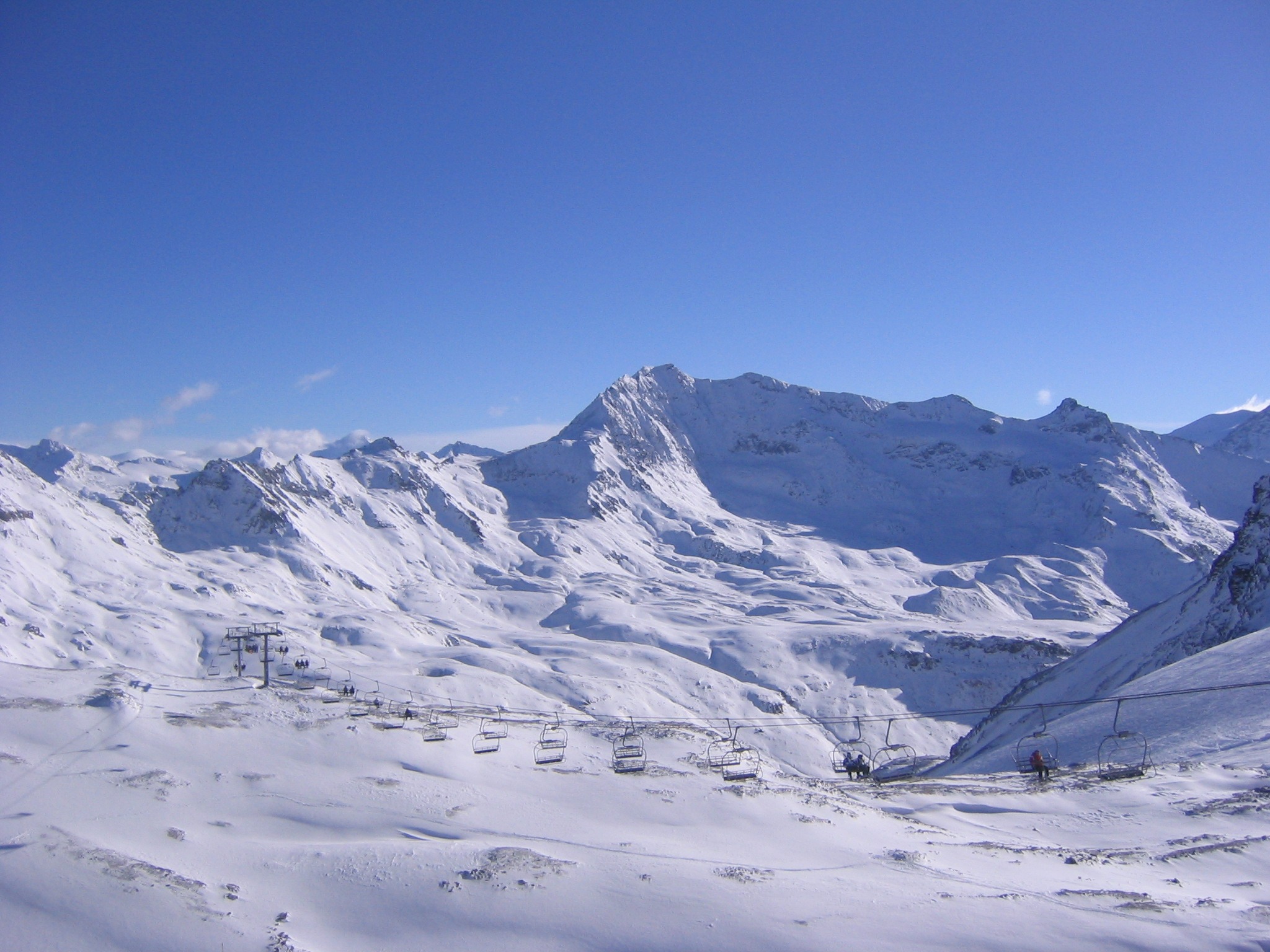 One such chef is Clément Bouvier, who's just earned his first Michelin star for his new restaurant Ursus in Tignes. Nature really is front and centre at Ursus (named after the last breed of bear to be seen in the Savoie region) as Bouvier arranged for 400 fir trees to be transplanted directly into the restaurant. It wasn't easy, considering it sits at an altitude of 2,100m; it took almost one and a half years to create, and Clément has to use a local tree expert to keep the firs healthy.
"I wanted people to feel like they were alone eating in the middle of a forest," he tells me. "To have the experience I get when I go to the forest to pick herbs and flowers to cook with. It wasn't possible for them to eat in the actual forest, so I asked my architect to build it like this."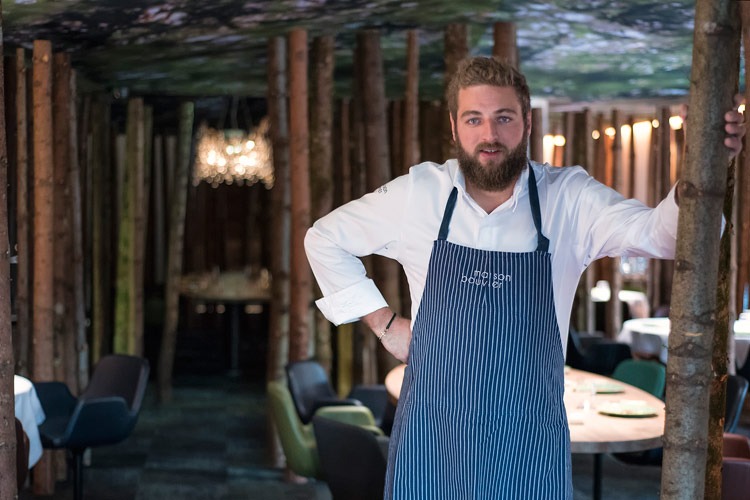 The menu is plant-inspired, modern, and made with local seasonal produce. "Before, we didn't have restaurants like this in Tignes. We didn't have the customers for this kind of gastronomy, it's really new for us," says Clément. "A lot of people are vegetarian now, so I cook a lot of vegetables."
Keeping things local is key for Clément. He says: "In Savoie we have a lot of great food suppliers. When the season ends, I go and see them all. The people growing the veg, making the milk and cheese; it's important I see how they work, so I can make my orders for the next winter. We use a local trout instead of salmon from the north of Europe, but I smoke it and use it like you'd use salmon. I go to the forest, I pick up flowers and herbs and use them in my dishes. I don't use big suppliers."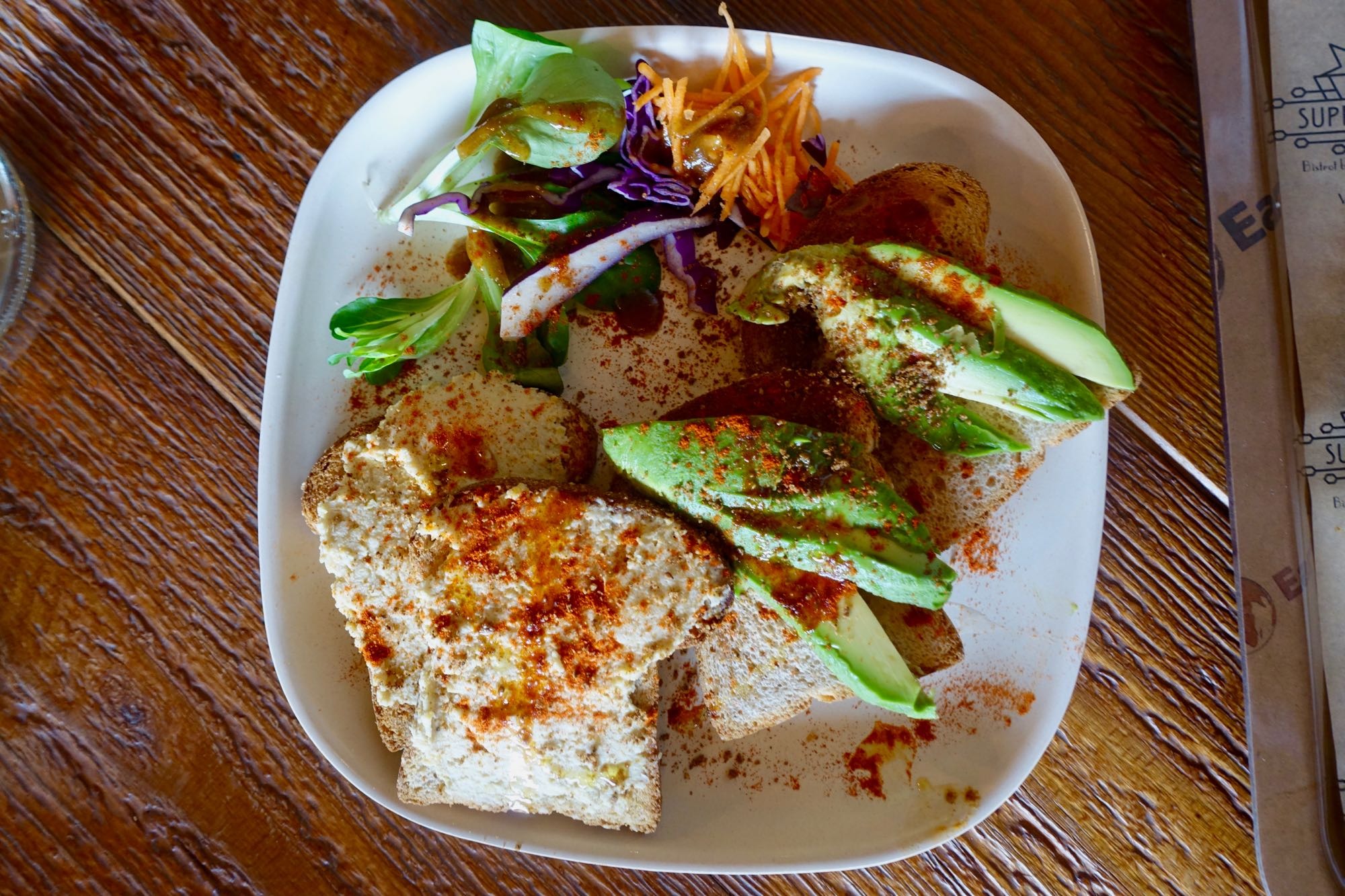 Stepping back, it shouldn't be a surprise that globalised food trends are trickling into French ski resorts, especially those that attract a more international clientele. And as a non-meat eater who doesn't love bread or rich food, having lighter, fresher, veg-centric dishes on mountain menus is certainly welcome. But there's a balance, as you also wouldn't want these resorts stripped of their distinct Savoyard charm and native food culture either. We have enough anodyne tourist towns in the world already, after all.
Clément is quick to point out that won't happen anytime soon. Partly because local produce is still so prominent in these updated dishes but also because Savoyard cooking is so ingrained in the ski holiday experience. "I have another restaurant where we make traditional Savoyard food and people love that. That's why they come on vacation – to ski and to eat fondue and raclette!"
Sam Haddad is an freelance writer and adventure sports expert based in Brighton. Follow her on Twitter.