Aliens, Art Deco, and Anchovies | New York City's Most Stylish Bar
Primo's, in the back of the sumptuous Frederick Hotel, is making quite the name for itself in the Big Apple's cocktail scene
It was a little embarrassing to admit to Aisa Shelley, managing partner of the eye-popping new cocktail spot, Primo's, that my go-to drinking establishment in New York's Tribeca had always been the Patriot. The Patriot is a large, raucous country dive, where zip-locked bags of ice were put into pitchers to keep the cheap beer cold, and the bartenders yelled at their construction crew clientele if no one was putting bills into the jukebox. Someone put a cigarette out on my forehead there once – I think, anyway; I woke up with a wound. I love that place.
But sometimes I like to be a grown up, too.
"Primo's is quite a departure from the Patriot," Shelley said with a laugh. "I thought I'd offer the neighbourhood options."
"The experience is nothing short of Don Draper by way of Kubrick, maybe set on a swinging seventies spaceship"
Primo's is a lovely option indeed. One of the more compelling things upon entering the cozy front room is how visually striking the space is. Shelley teamed up with Camilla Deterre, the model-turned-interior-designer, to bring a little – well, a lot – of colour to drab old Chambers Street. Drawing inspiration from Italian Art Deco, the green plush velvet banquets curve in a question mark design, and contrast not unpleasantly with the yellows, reds, and ocean blues that cover bench seats and the custom barstools. The effect is loud, but non-aggressive; chill, but buzzy.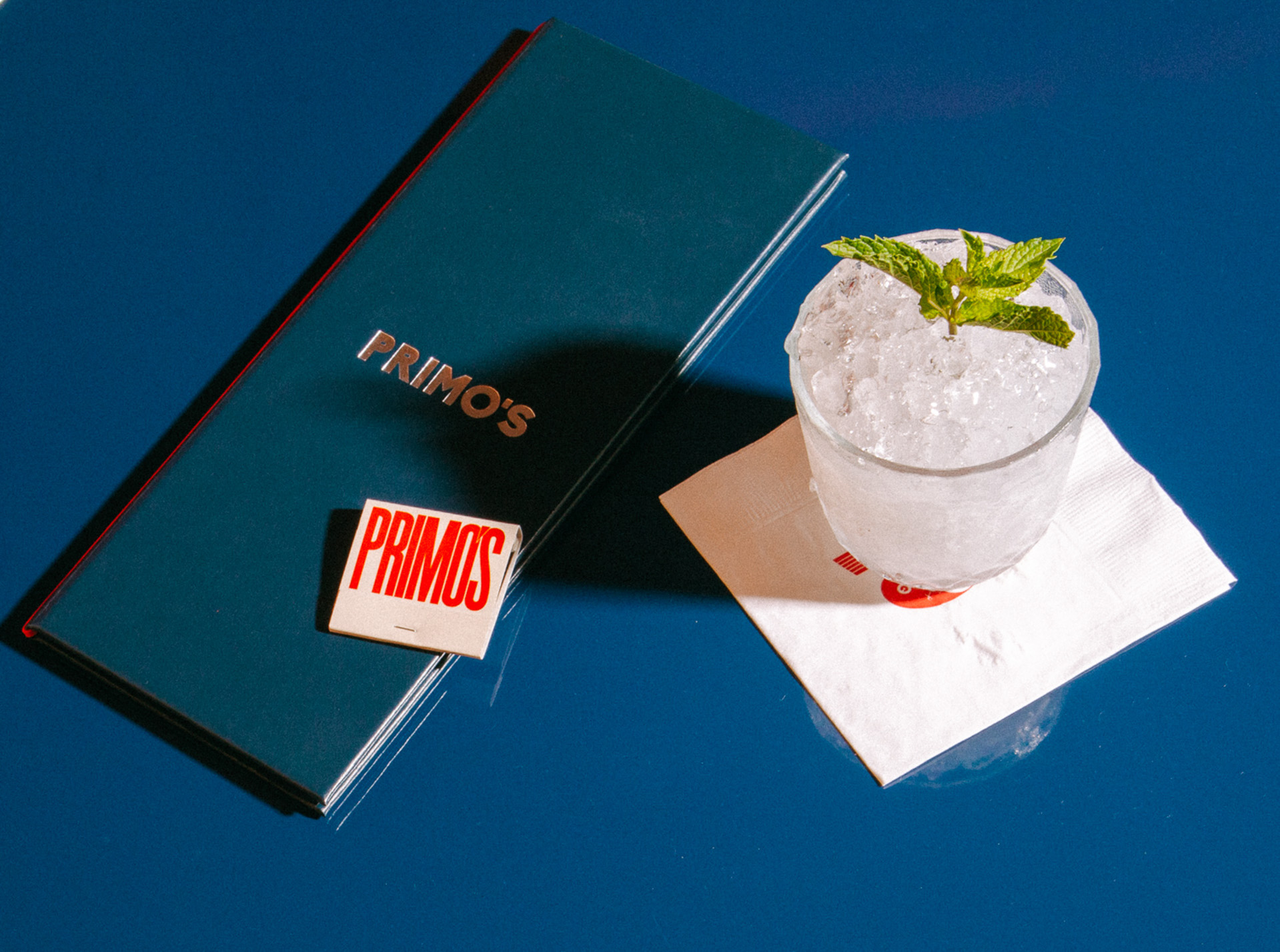 Deterre obviously has a handle on retro-classy – what with the checkered terrazzo floors – but isn't afraid to add the odd touch of the strange. The front room is softly lit by Cocoon pendant lights that noticeably but unobtrusively resemble alien cells. When sidling up to the marble bar, and seeing a line of chilly martini glasses on either side of you, the experience is nothing short of Don Draper by way of Kubrick, maybe set on a swinging seventies spaceship. I perched there for a couple of hours with a dead phone during a recent happy hour, and my eyes were never bored.
"There's something in [the design] that lends itself very well to the transitory nature of a hotel," Shelley said. "It's elegant, and interesting to look at. It's transportive."
Certainly it's nothing you'd ever mistake for your favourite bar back out in the sticks.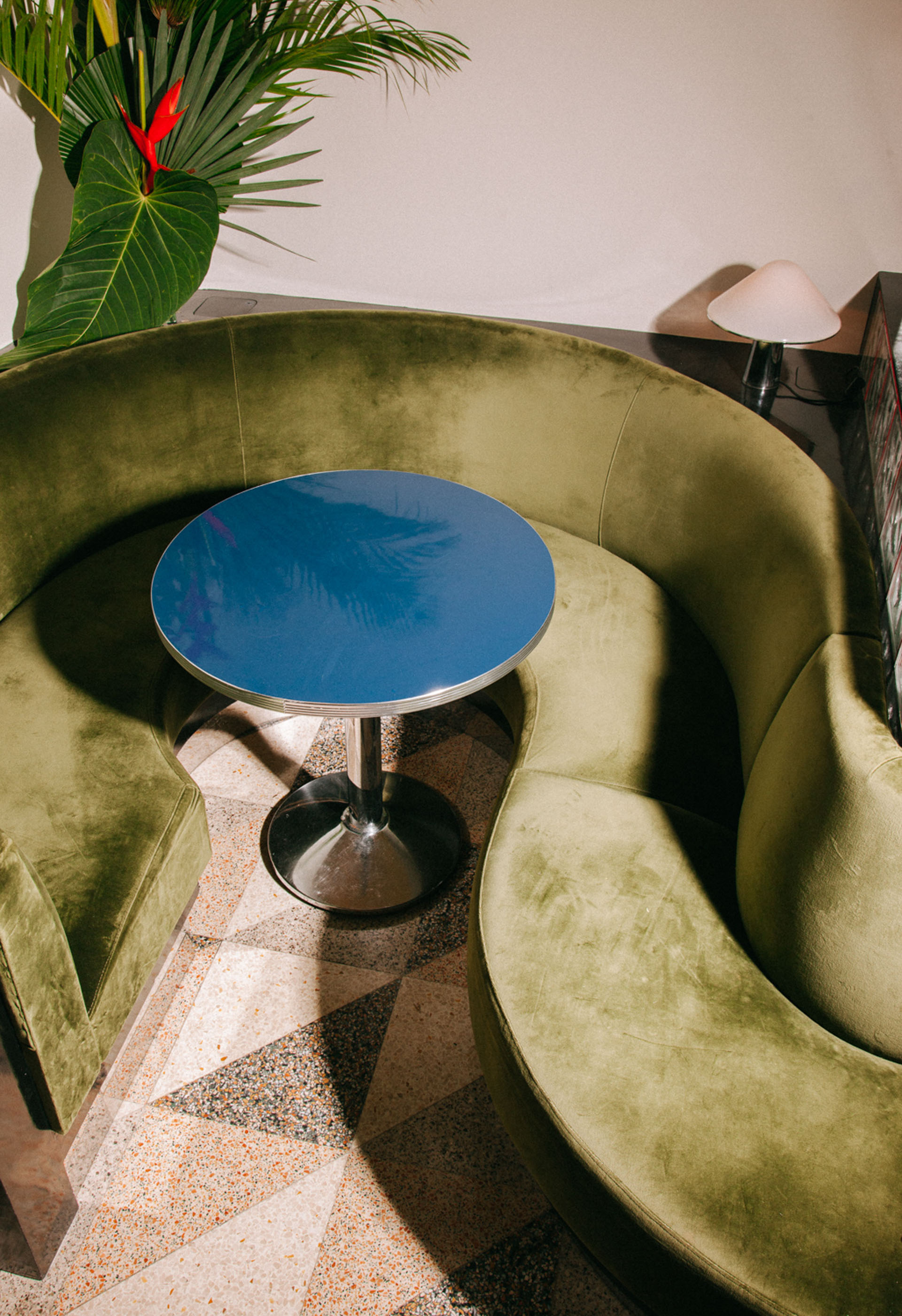 The aesthetic merits attraction. For fashion week, Primo's played host to a presentation, an after-party, and an actual runway show that traversed between the front and back rooms. The back opens up to a larger space walled and floored with Tineo, a gorgeous high contrast wood – all red wine and dark cherries. Not to harp on a fruit motif, but the Stilnovo chandelier above your head will remind you of nothing if not a vine of grapes.

The centrepiece of the room is a large mural by an Argentinian artist, the wonderfully named Conie Vallese. For the piece, she traded in a formerly western European, Matisse-y style for something more geometric and constructivist, befitting the bar's squares and sharp angles, like the pyramid block of liquor shelves behind the bar, or the fireplace that is yet another deco touch.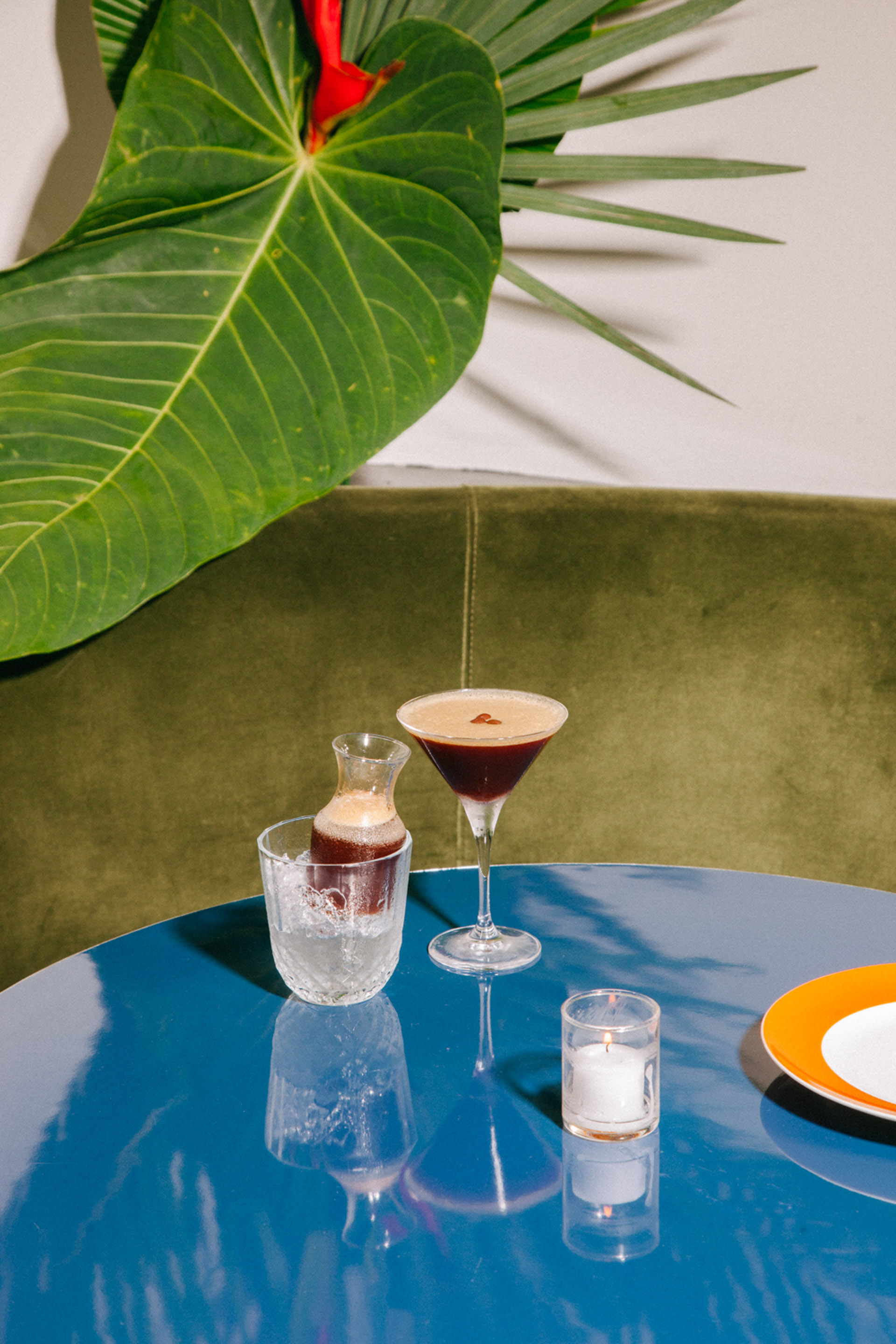 But what is a bar without its booze? The classics are appreciated at Primo's. Their signature is a speciality double martini that is so filthy there's actual fish in it: a lovely little white anchovy wedged between a pepper and stuffed olive. As a gentleman who often lives on raw broccoli and bar garnishes, I appreciate the dash of protein as well as the concept. It is a drink that needs to be paced correctly, however; if you nurse and let the little fishy stick around too long, its taste becomes more pronounced than either the gin or brine.

Their menu is full of other little tweaks to old standbys, like the shot of amaro Shelley adds to his espresso martini, as well as a series of cocktail book deep-cuts. Switch up your usual order and go for an absinthe cooler or a Southside (a gin mojito for adults, and personal summer fave.) The menu is set to change up soon, but Shelley is loathe to go the full mixologist route.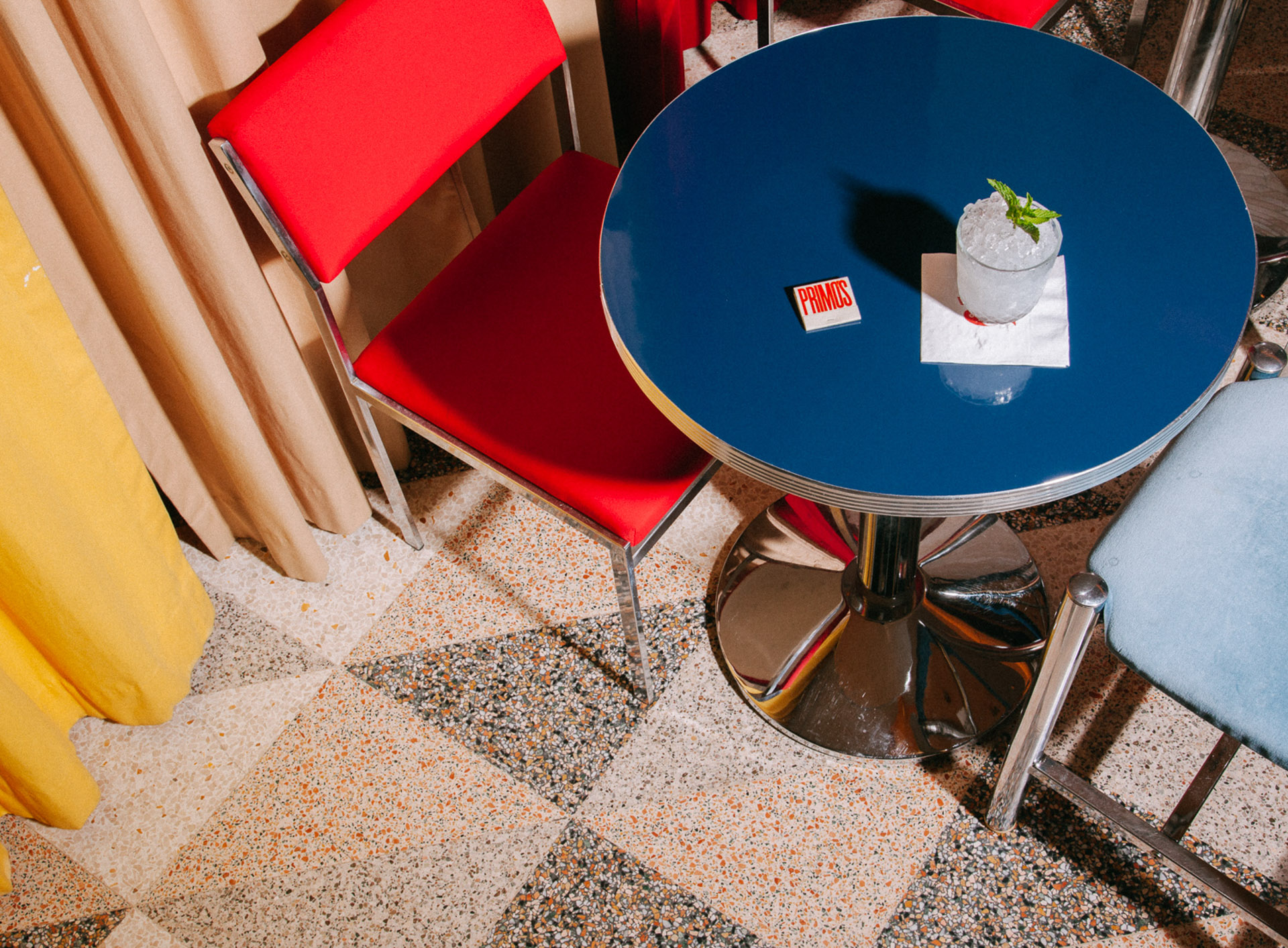 "The mixology movement raised the bar of what is to be expected in a cocktail setting," he says. "Now you don't have to have that base to hit all those notes. You can say, 'We use fresh juice.' Of course we do. 'We make our syrups in house from fresh products.' Because of course we do, because that's just the way it should be. You don't have to be really precious about it."

So no egg whites on the horizon?
"Not that I don't like a good egg white cocktail. It just slows the bar down."
A lean, clean bar set to impress without a fuss? My kind of adult drinking establishment. The Patriot: I love you. Own my heart and keep my scars, but a spot like Primo's will never fail to catch my eye.
Eric Kingrea is a freelance journalist, based in New York City.