Eerie Americana | This is New England, But Not As You Know It
Photographer Patrick McCormack's stunning travel shots show a strange kind Nowheresville, USA
Patrick McCormack packs his bag the night before and sets his alarm for 4.45am. He sets off at the crack of dawn in his Volvo station wagon, tripod in the trunk, his Hasselblad 500CM beside him on the passenger seat. He reaches into the glove box and pulls out a worn-out cassette tape. As a foggy Vermont road emerges in his headlights, he presses play on Angel Olsen's My Woman.
"If I find something I like, I pull over," says the photographer from South Burlington, Vermont, who's been repeating this routine now for nearly five years.

Cruising across the state, McCormack's eye is drawn to the desolate edges of New England towns. His scenes—shot at unsocial times, not a soul in sight—capture the majestic mist that descends on certain Vermont valleys in the early hours.
He shows you deserted gas stations, empty intersections, wooden houses with splintered panelling. The mood is typically mysterious and ghostly, as if each picture were an establishing shot for an atmospheric thriller. In McCormack's movie, though, it's the setting—that singular sense of place—that becomes the protagonist you root for.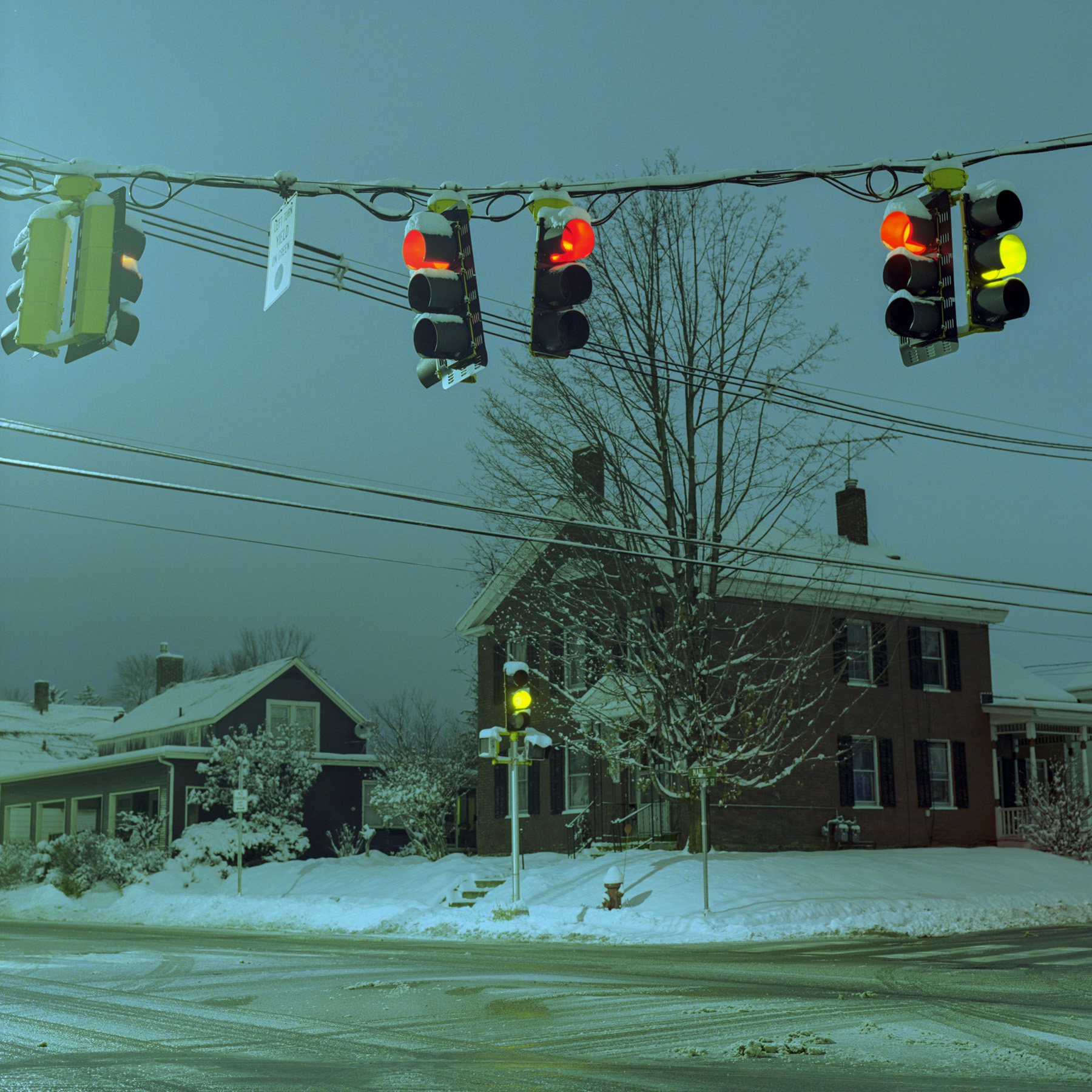 What compels him to pull his Volvo over? "There's that old parable about if a tree falls in the woods does it make a sound? I think what I'm looking for are moments where something that is otherwise unseen or overlooked is happening without anyone having seen it. There's a silence to that that I find really interesting."
Some locations McCormack discovers driving close to home in South Burlington. Others are scattered across Vermont, towns including Winooski, Williston, and Waterbury. In all these places, there's a common thread: a distinctly uncanny atmosphere that's partly explained by the geography of this mountainous state.
"It's one of the cloudiest regions in America," he tells me. "We get more cloud and rainfall than the Pacific Northwest." It's also explained by the inhabitants of these towns, who "preserve what makes Vermont special," he says, "for example, there are no billboards allowed in Vermont. It's one of the only States that's outlawed billboards completely." There are even laws, he tells me, that protect local highways from businesses erecting signs over a certain size, which aren't always visible from the road.
All of which adds to the sense that you've tumbled through a time warp, stuck in some temporal oddity somewhere between the 70s and 90s. That quality of timelessness makes it tricky to pin a date on these pictures. It adds, too, to the sense of adventure and that feeling of being lost in the vast open stretches that sandwich these towns. As McCormack can attest: "You can very quickly get to the middle of nowhere. You might be in Burlington but just 15 minutes down the highway is a town with a population of just 1000 people."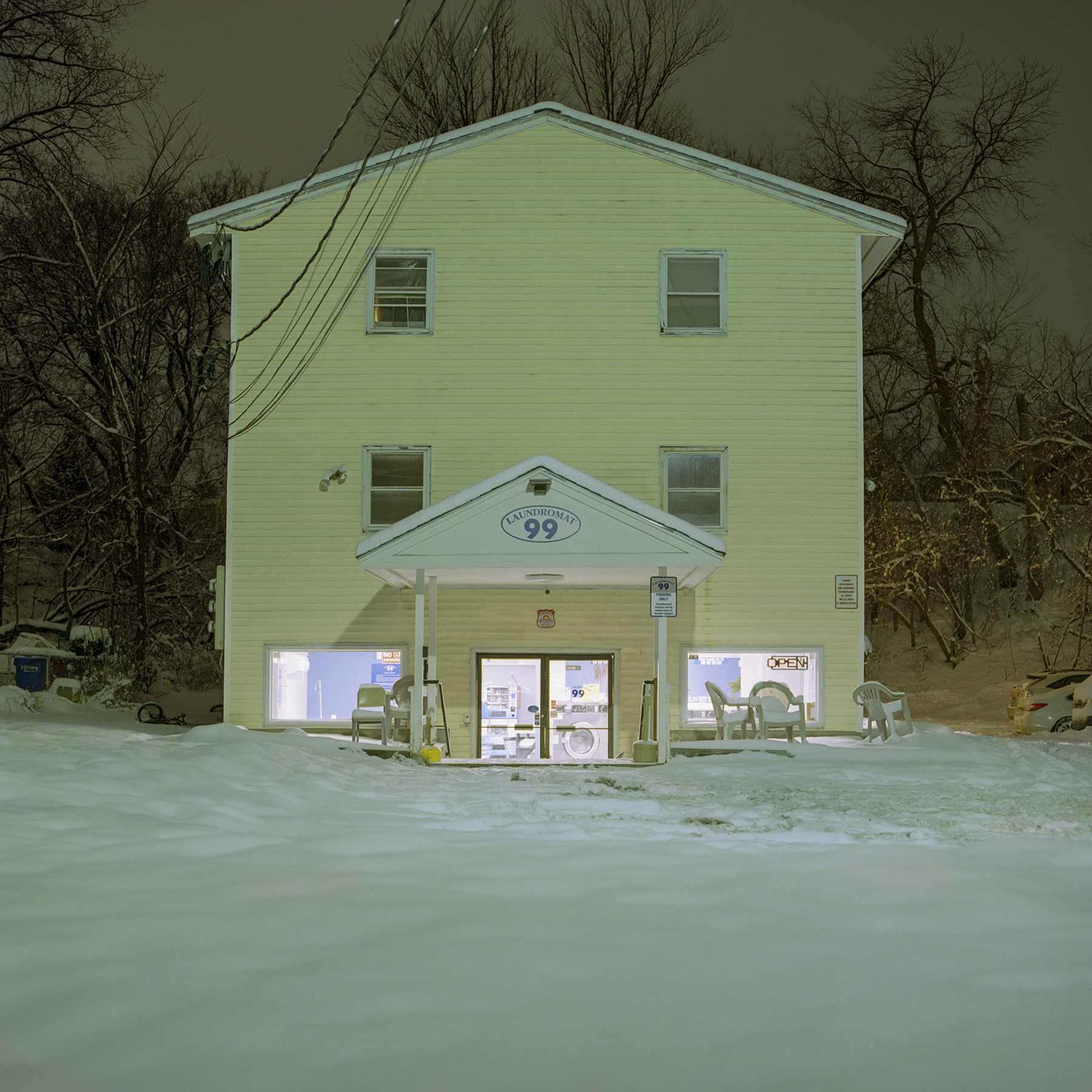 For the photographer the adventure is everything; Google Maps isn't an option. He never plots out a route. "It's all spontaneous," he says, "I just drive." His camera is basically an excuse to explore, I suggest. "Absolutely! The process is what excites me most. I really just love to get out and see new things; it's like fuel to absorb these new things I haven't seen. I love to travel, it really doesn't matter where."
When he eventually spots something he likes and pulls over, he's often the only person around. "What it feels like is that I'm alone in the universe on some of these mornings," he explains. "I don't see anyone for about an hour, and that's really refreshing. It gives me a lot of time to think and just be in the work. It's a good excuse to get in your own head and be alone with your thoughts."
On one of these mornings, he took a particularly striking shot of a Gulf gas station. He captures it in the early morning mist, its forecourt and pumps beckoning sleepy commuters. "I drive past that station every single day," he says, "and that just happened to be a day where this pink cast of fog swept over the town – which is quite rare; that kind of fog usually doesn't occur in the higher elevation that I live in.
It was about 5:30am and it was happenstance. I woke up and saw it outside my window and I ended up shooting about four rolls." With this shot especially the timing was key, he explains: "You always have these things in the back of your mind that you want to capture but you always want to have been there at the right time."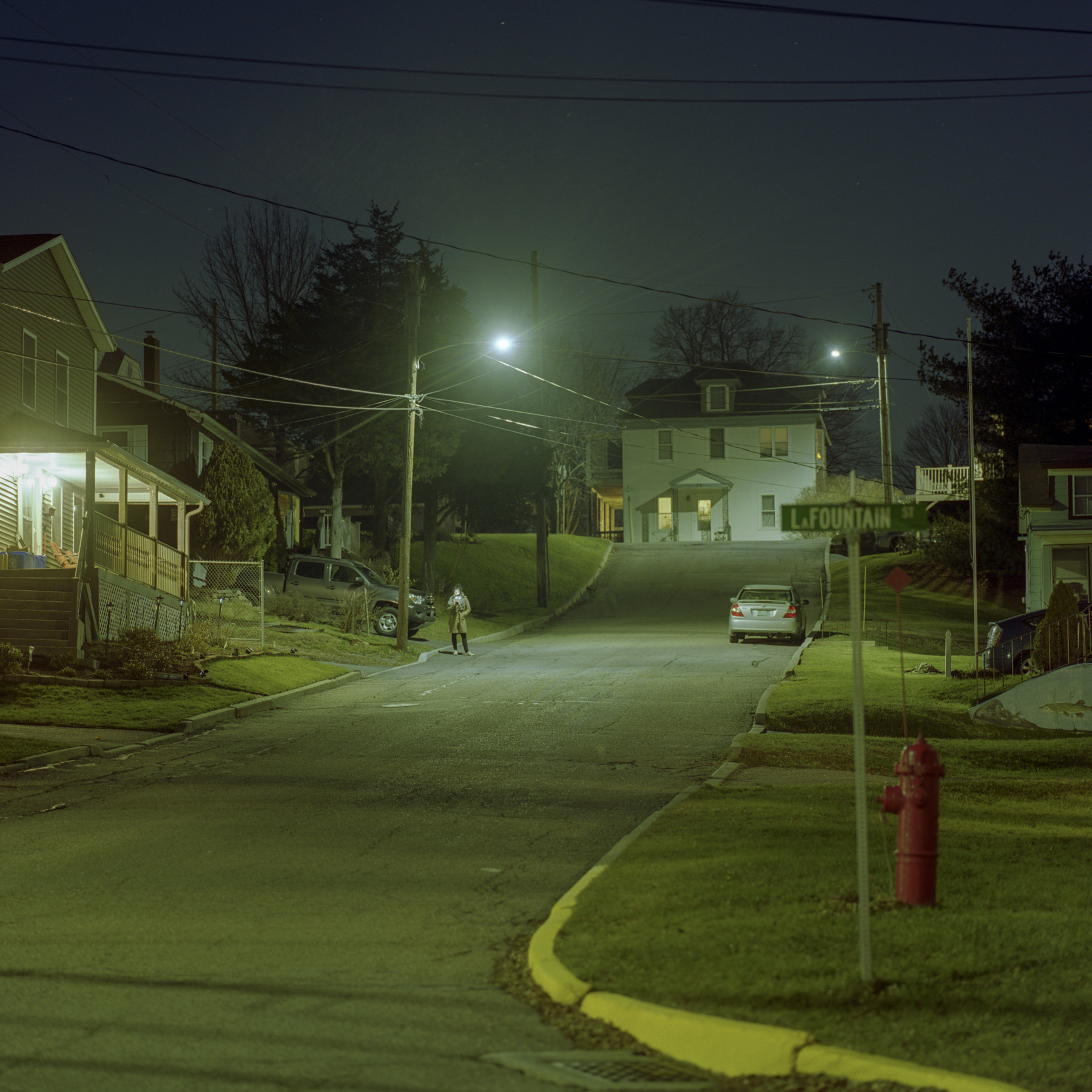 Lauren Winsor, a senior lecturer in photography at Kingston University, sheds some light on how images like this capture our imagination. "The key to McCormack's approach is in his use of available light and his careful selection of the time of day in which he creates his images," she says. "These quiet, mundane locales, captured with heightened, saturated colours, clashes of tungsten, daylight and fluorescence, produce a startlingly filmic response, as they are absorbed into the emulsion. The result suspends the observer in an uncanny, somewhat Lynchian domain."
For Erica Houskeeper, a Vermont-based writer who first came across McCormack's work on Instagram, it's his eye for the overlooked that stands out most. "Patrick has managed to capture a part of Vermont that we don't often see in photos," she says. "Instead of photographing mountains, barns, and steepled churches, he seems to be doing what no one else is around here. He can take the most ordinary Vermont urban scene—a convenience store, a snow-covered street, an empty parking lot—and make it look compelling and kind of dreamy."
To climb inside that irresistibly dreamy lens through which McCormack views Vermont is to escape momentarily into another world. Inside this world, you feel the crispy coldness of a winter morning; you imagine your warm breath in the cool air, the crunch of fresh snow under your feet. It's a sensuous experience, inspired by Brian Eno's Music for Airports as much as the movies of Paul Thomas Anderson, he tells me. There are echoes, too, of Edward Hopper's supremely cinematic paintings, and Gregory Crewdson's empty street scenes bathed in the glow of twilight.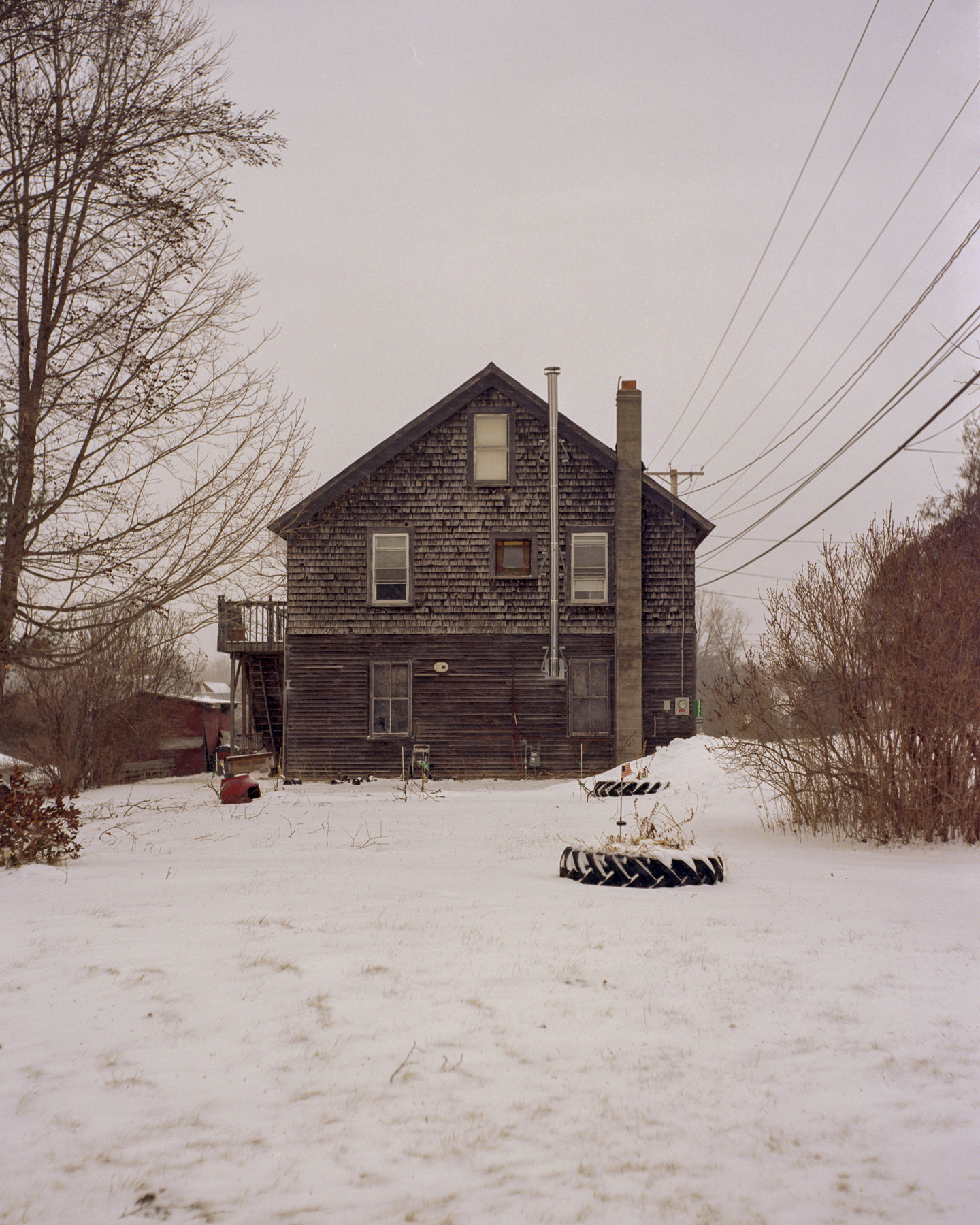 Ultimately, McCormack's work reflects his own excitement for travel, his compulsion to explore and discover, and the introspection that comes with such an insanely obsessive work ethic. So what is it that keeps him setting his alarm so goddamn early every day? "The unknown," he says. "Exploring things I don't yet know and have not seen; that mystery of something is out there, that something could be there without a witness to know how it looks and what it feels like, and to be alone in that moment."
I picture him again behind the wheel of his station wagon, camera by his side, like a movie location scout cruising through random places, always on duty, always on the lookout for that special something. Alone with his thoughts, McCormack is in search of those elusive moments most of us miss.

"These scenes exist with or without us," he says. "To find them and to capture them, it's kind of like a secret. So I'm in pursuit of that secret. And yeah, it gets me up early most days."
Oliver Lunn is a freelance writer based in London.
Tagged: