Style in Norway | Get the Skam Look
The cult Norwegian TV show's stylist Susanna Alicia Taylor breaks it down
If you're already in the grip of an intense, three-episodes-a-day Skam addiction, you'll know that the viral Norwegian TV series showcases some seriously bold looks. Despite its focus on a group of teenagers, the combination of sportswear and vintage pieces means that no matter what age you are, you've probably been carrying out Google deep-dives on the topic.
Here costume designer Susanna Alicia Taylor reveals how we can all make our wardrobes a little more Skam.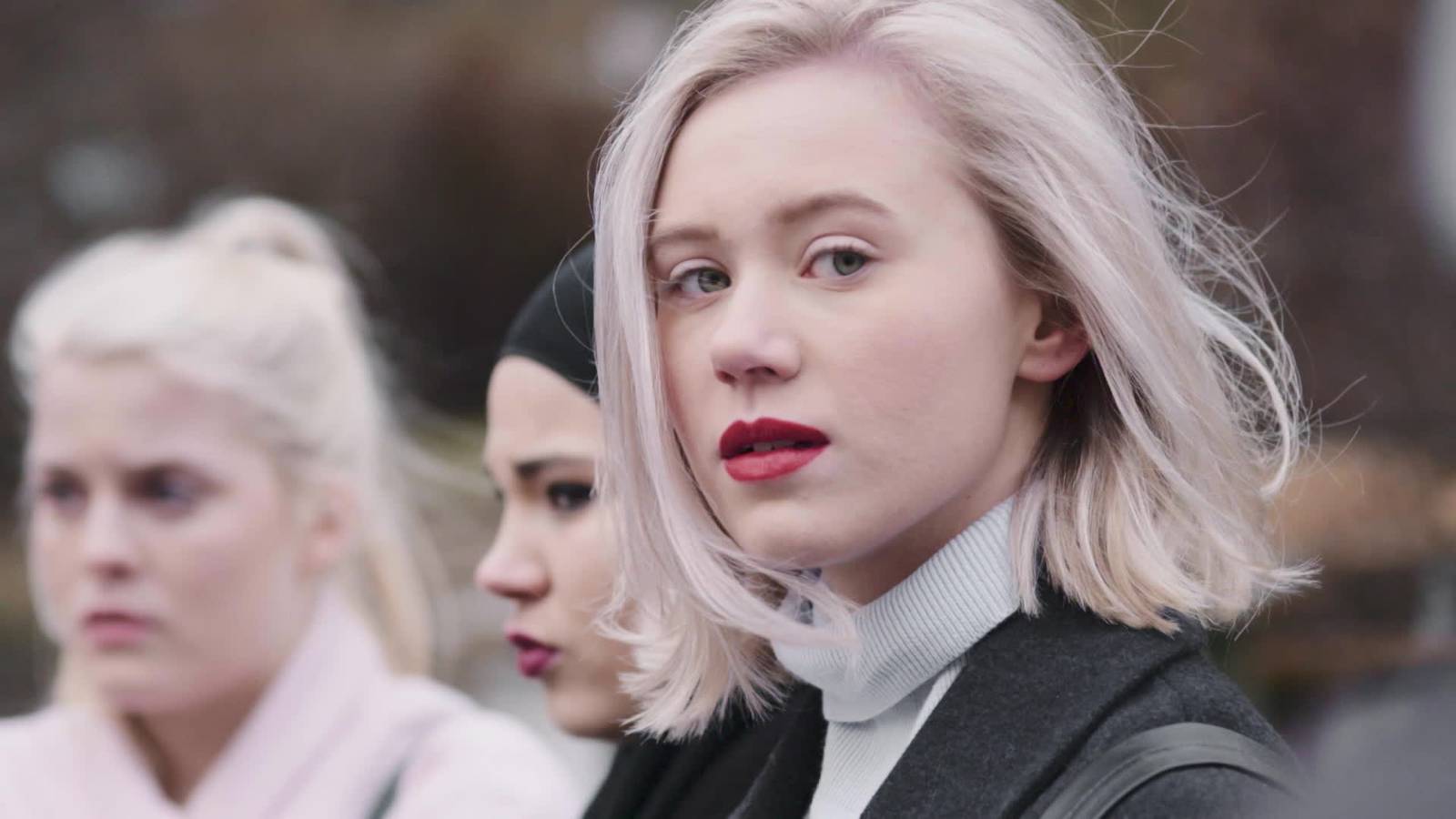 Forget About Fashion
Taylor's take on styling is refreshing because she studied journalism, not fashion, but argues her lack of a fashion background is part of the reason why it works. "The characters on the show are 16, 17 years old, they're supposed to make mistakes, they're supposed to look bad sometimes, they're supposed to be natural."
Similarly, she argues if you want to channel Season 3's protagonist Isak, you'll need to cultivate a "really laid back, teenage, dirty style" which "uses a lot of irony and humour." Keep it as grungy as you can, "because when the season starts, he's just left home and he doesn't care how he looks." Besides which, Taylor's own style mantra is "don't just blindly follow whatever the trend is now unless it complements whatever you wear and like already." Preach.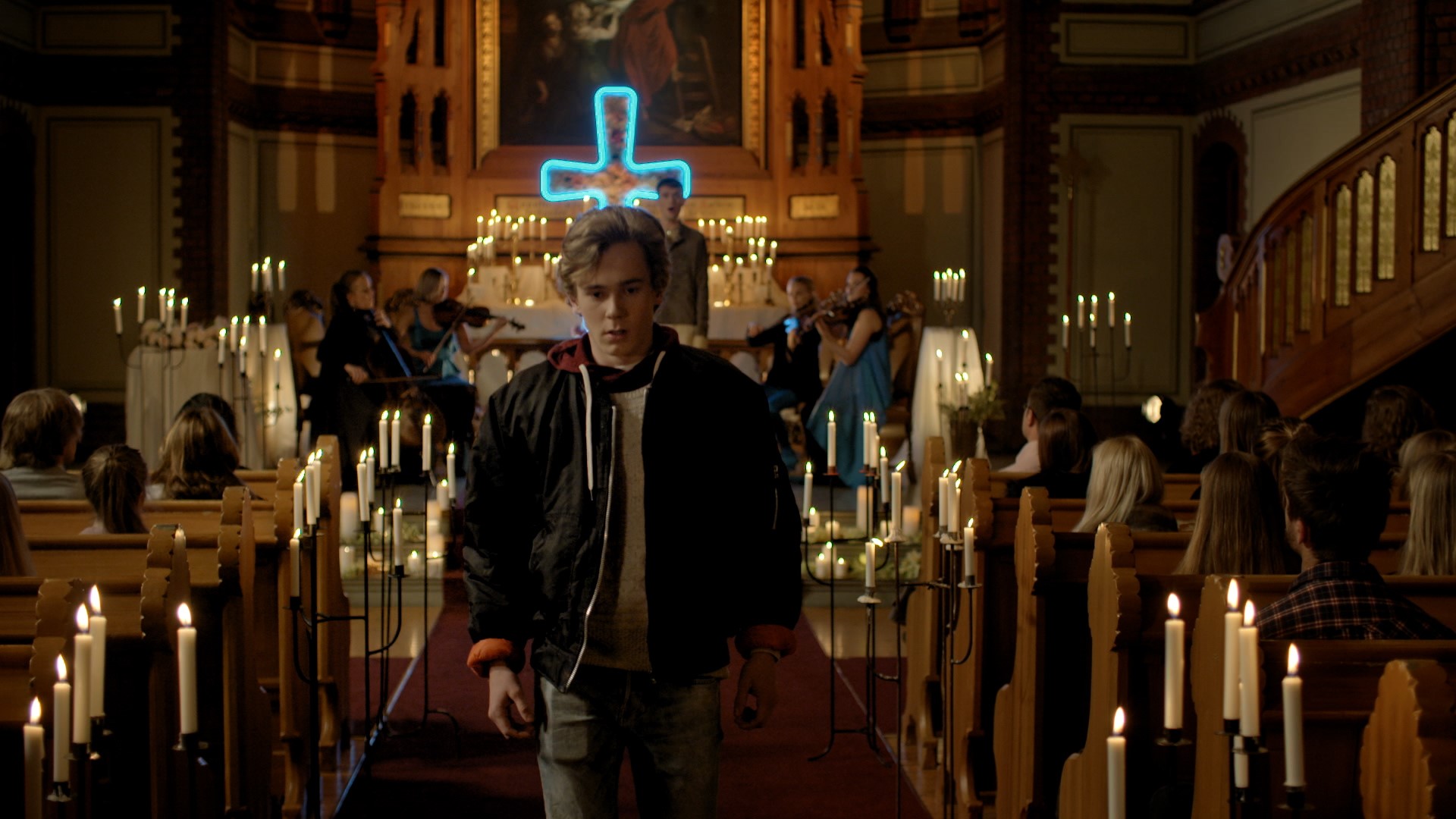 Beg, Borrow, Steal
These are young characters who are still in school and as such, they don't have a lot of money to play with. Add to this the strict budget Taylor was given by production for clothing costs, and this meant that during the show's first season, she took a lot of Season 1 protagonist Eva's wardrobe from clothes she'd worn as a teenager and had left at her parents' house.
"There's one flannel shirt that's mine that I took from my now ex-boyfriend that's in the show and there's a burgundy polo which is mine. Lots of her hats are mine. Basically, quite a bit of it is my stuff from when I was 17 and a little older, as well as items from my current wardrobe." Translation? You're bound to have a cousin, sibling or older friend who has fashion gold lying around their old teenage bedrooms. Just ask nicely.
Get Cosy
The fashion onscreen is a realistic reflection of what people wear in Oslo: "We wear oversized sweaters and it's all wool, all the time," Taylor says. So make sure you "oversize what you have in the right fabrics. Oversize your wool, oversize your coats and then layer up. I normally wear hoodies under big sweaters because it gives practical warm clothes more of a street edge. And layer, always layer."
Make Secondhand Your First Choice
Because she had a limited budget, Taylor sourced much of Season 2 lead Noora's enviable wardrobe from "the huge costume facility" they have at the Norwegian public TV station NRK and took from "clothes from the 60s, 70s, 80s, 90s." So if you want to buy some Noora-style mom jeans, opt for the originals, not the Topshop copies. When it came to Isak's style, she admits she "basically only used urban vintage stores," name-checking Oslo's secondhand store Robot as somewhere that has "the craziest selection."
Don't Overlook The High Street
When Taylor shopped for non-vintage pieces for Noora, she generally had one store in mind: "I'd shop at Monki because their cuts aren't as tight and feminine. They have boxy cuts, they have a lot of polo necks and different colours. Aside from all the crazy stuff, they have garments with a masculine cut, which works well for her."
And Noora's iconic red lipsticks? The lipsticks Taylor uses on Noora include Smashbox Be Legendary in Infrared Matte, Artdeco's 12.208 Cream Red Muse, Clinique High Impact Lip Color in 12 Red-y To Wear and IsaDora Perfect Matt Lipstick in 05 Femme Fatale. Similarly, if you want to buy some of Isak's non-vintage looks, use this as an excuse to jump on the next plane to Oslo, because Taylor also sourced streetwear from Swag, a store in Norway's capital boasting a lot of urban skating brands (and Adidas, which you can buy no matter where you are).
Show Some Serious Commitment To Skam Style
Season 2 focused a lot on Russetiden — a Norwegian high school graduation tradition that requires teens to party nonstop. So if you really want to show some commitment to the look, you'd need to buy russebukse, the not-so-beautiful overalls which come in either red or blue, depending on what school you go to and which you wear throughout your Russetiden.
"You're not allowed to take them off aside from when you sleep," explains Taylor. "If you take them off, you get a drinking penalty, so you have to wear them 24/7 for three weeks. You can't clean them, so if you puke on them, that stays there: people get wasted in these things and they wear them to school every single day. And though it looks horrible from the outside, they're really cool here for some reason."