The World's First Craft Beer Airline | How Britain's Most Outrageous Brewer is Breaking America
The cult of BrewDog has reached Columbus, Ohio. But can they compete in this craft beer capital?
It is 9.30am in the morning and we're standing inside a large, wooden farmhouse drinking lovingly-brewed, somewhat concerningly high-percentage craft beer.
Outside the double doors shines a small, glimmering lake, a few more barns, a small white chapel, and the forests of the Ohio backcountry. It looks a bit like the place Clark Kent grew up. Smallville, not Krypton. Though maybe that's the 10.5% cask-aged tripel talking.
"Famously, they once brewed the strongest beer in history and sold it for $20,000 in a dead squirrel skin. They also hired a dwarf to stage a weeklong protest at Westminster"
We're at Rockmill Brewery, half an hour drive from downtown Columbus, where an explosion of microbreweries in the past five years has rejuvenated the city, and turned the Ohio state capital into one of the most exciting craft beer destinations in the USA.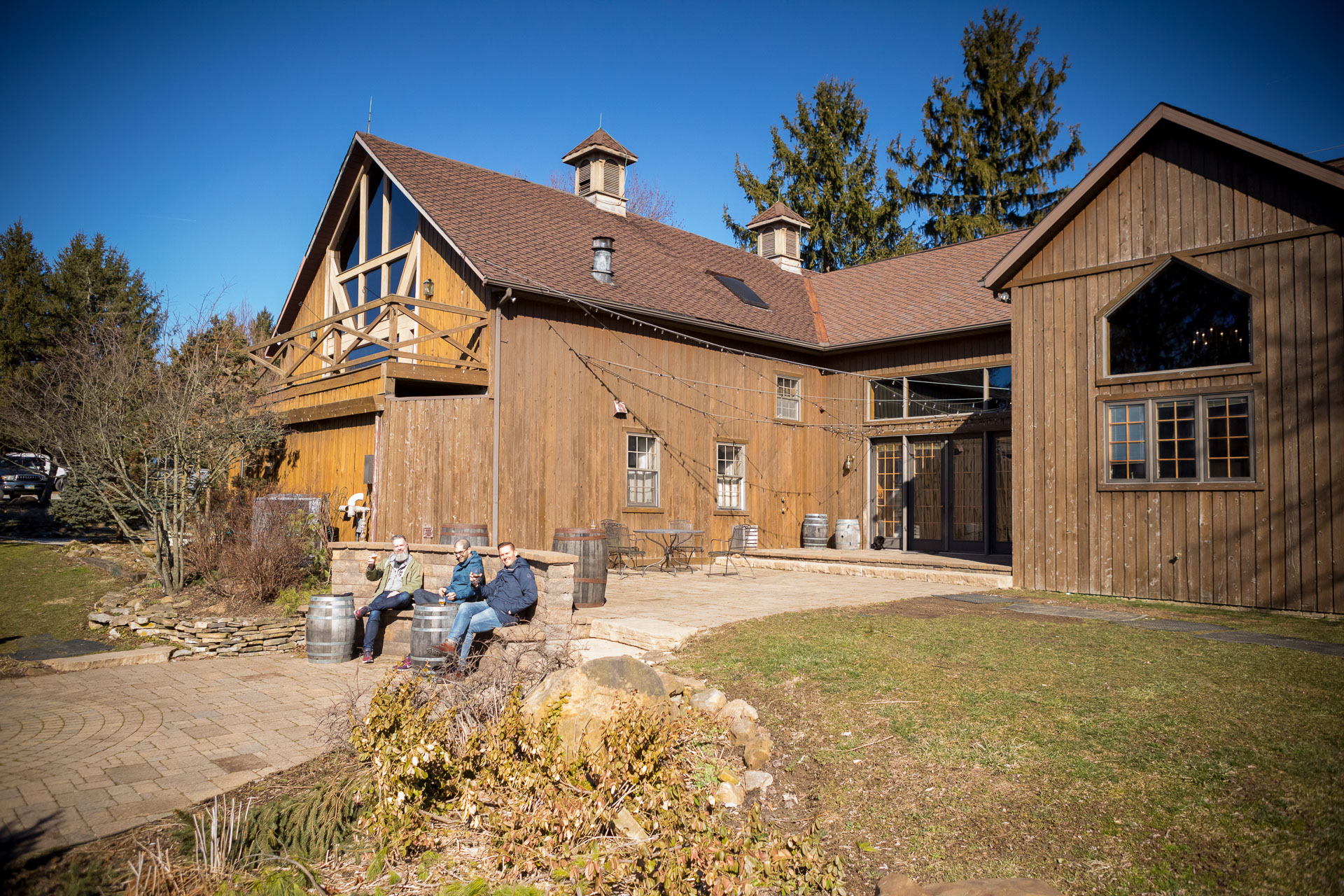 In 2013, there were just seven breweries in Columbus and 58 in the state of Ohio. Now, there are 51 in Columbus and 300 breweries in Ohio. The taps have been turned on.
At Rockmill though, they still label their cans one at a time. An employee stands at a small machine in a wooden barn and puts each can through the labeller individually. Their distribution scale isn't huge, so for the time being, there's no need to do it any other way.
Five miles down the road there's a relative newcomer on the Columbus scene who are a whole lot further down that journey.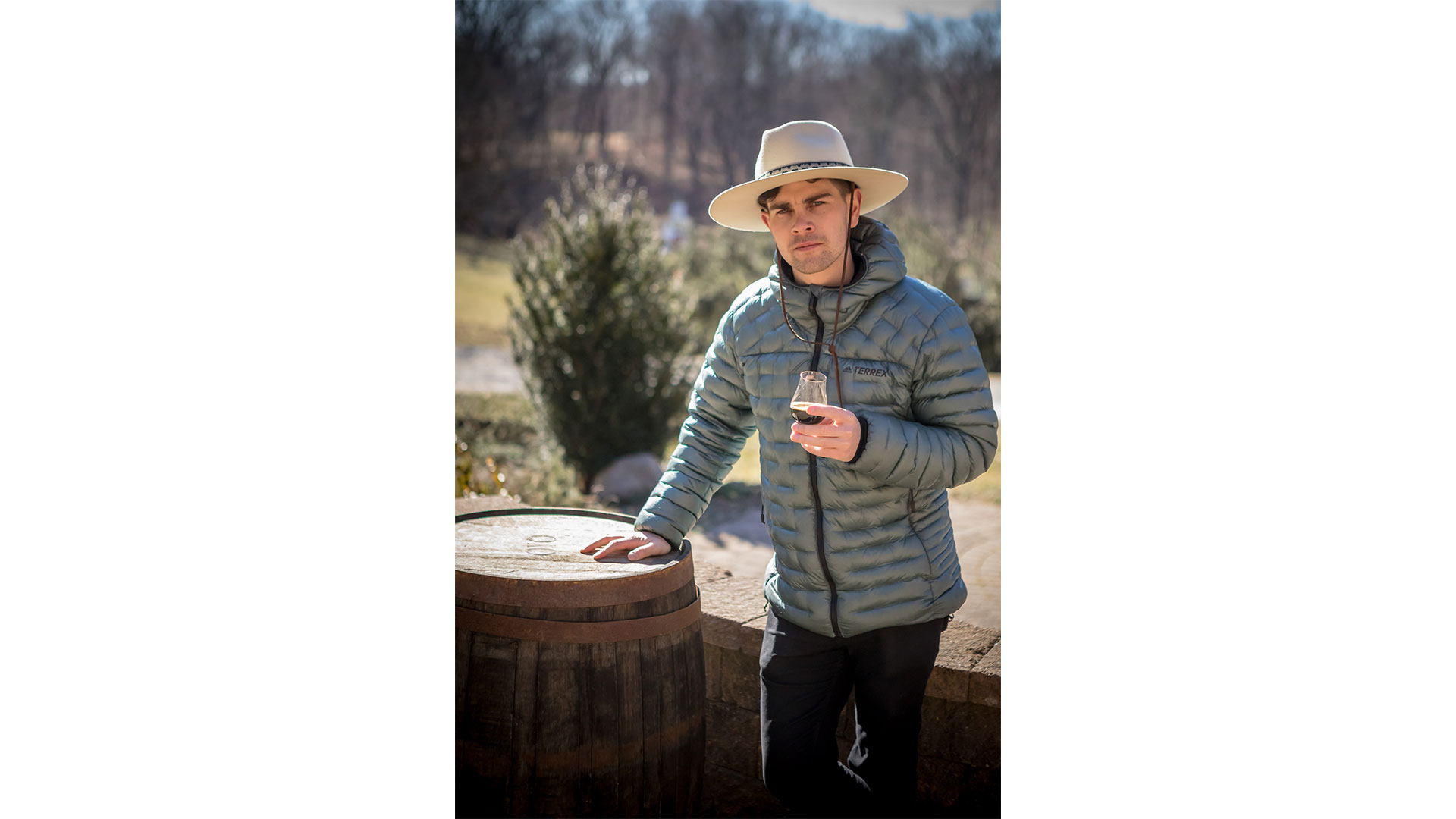 Rockmill might be able to label 350 cans an hour if they're lucky. BrewDog can label roughly 35,000 in the same amount of time.
The polarising Scottish company set up their American HQ in Columbus in 2016, complete with the 32-room DogHouse hotel - which boasts a pour-your-own-Punk tap in each room - and three more bars spread out across Columbus. We've just flown into the city on BrewDog Airlines, the "first ever craft beer airline". Our flight is the first of what will be (at least) an annual pilgrimage of Equity Punks, disciples of BrewDog who have bought into the company via crowdfunding, to the city of Columbus.
BrewDog made their name as small-town punks. They built their brand on good beer and the mantra of getting people passionate about craft beer by any means necessary. More often than not, those means have been big talk and aggressive marketing stunts. As such, BrewDog are one of the most polarising companies in the UK, but they've also grown into the single largest independent craft beer business in Europe.
So how does such a marmite company fit into the local Columbus craft beer community?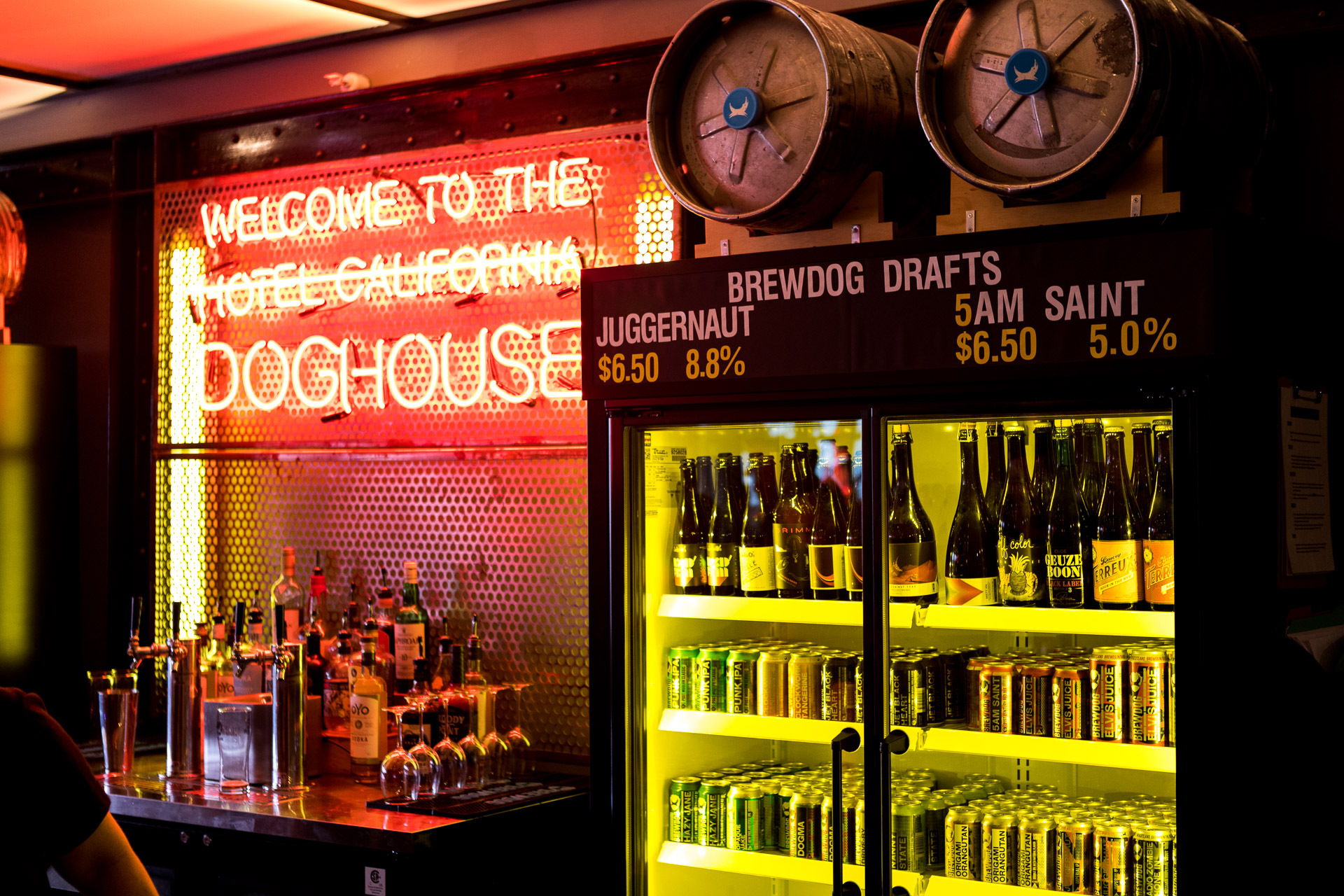 ---
America has long been the home of craft beer. Denver and Portland have microbreweries numbering into the hundreds. But where Columbus stands out is in the sheer suddenness of their boom, and the effect of the brewing scene on the greater city.
Certain districts that were just, well, a bit devoid of life are now, they're gaining an identity: through beer. Drinking in one bar in the artsy Franklinton district, a local tells us how he bought a house in downtown Columbus relatively cheap in 2010. "Nobody used to go there except to work", he says.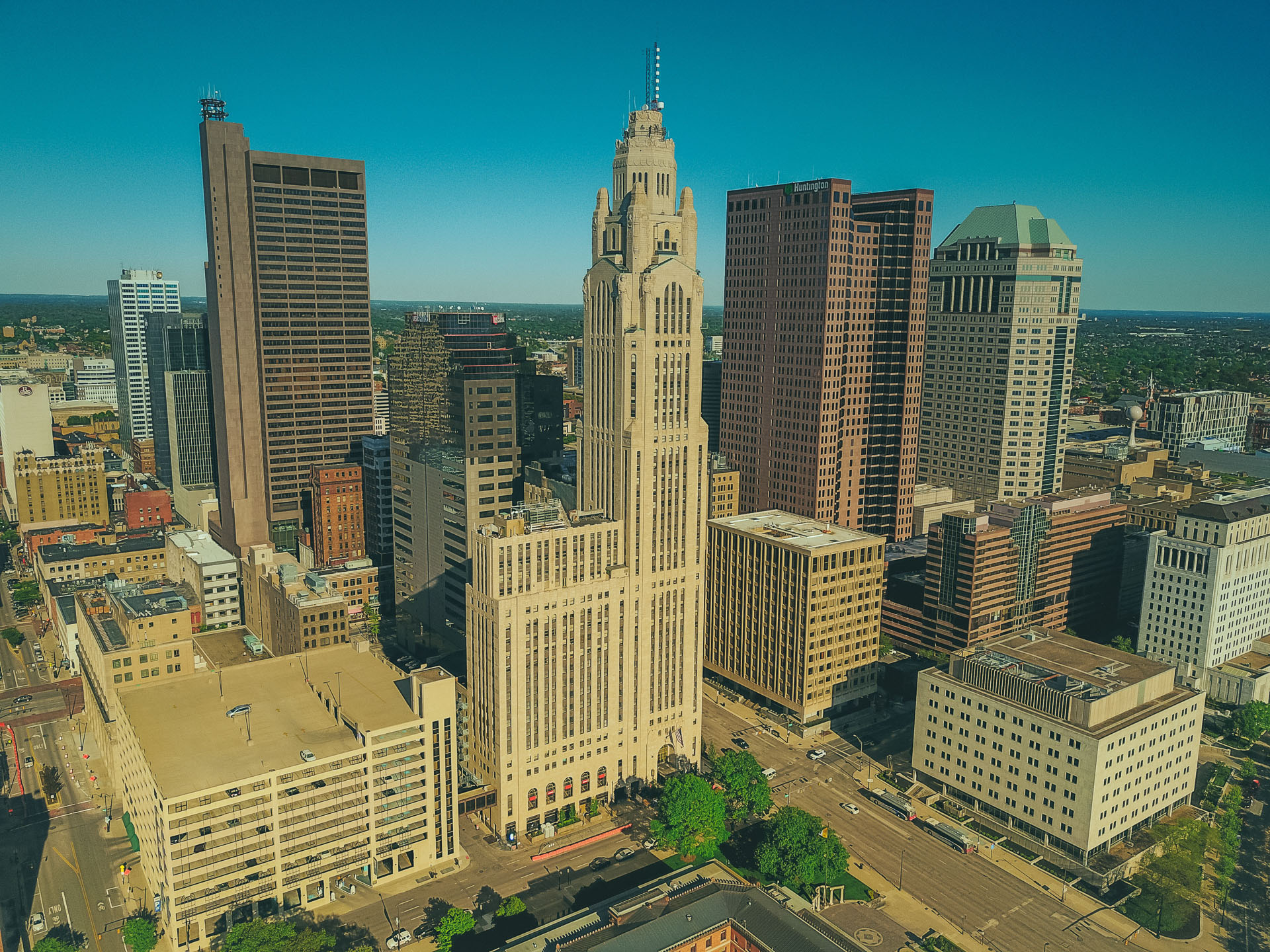 These days, downtown is alive. There are bars on every corner. Trendy bars. Sports bars. Novelty bars. The craft beer community has transformed downtown into a thriving social hub, and the price of that house has... well, it certainly hasn't declined.
It's a similar story all over the city. Collin Castore, co-founder of the acclaimed Seventh Son brewery, tells us that when they launched in 2013, people thought they were mad for picking a spot which is now a short walk from the main drag on Short North High Street.
"Nobody used to go there," laughs Collin. "It's just blown up since."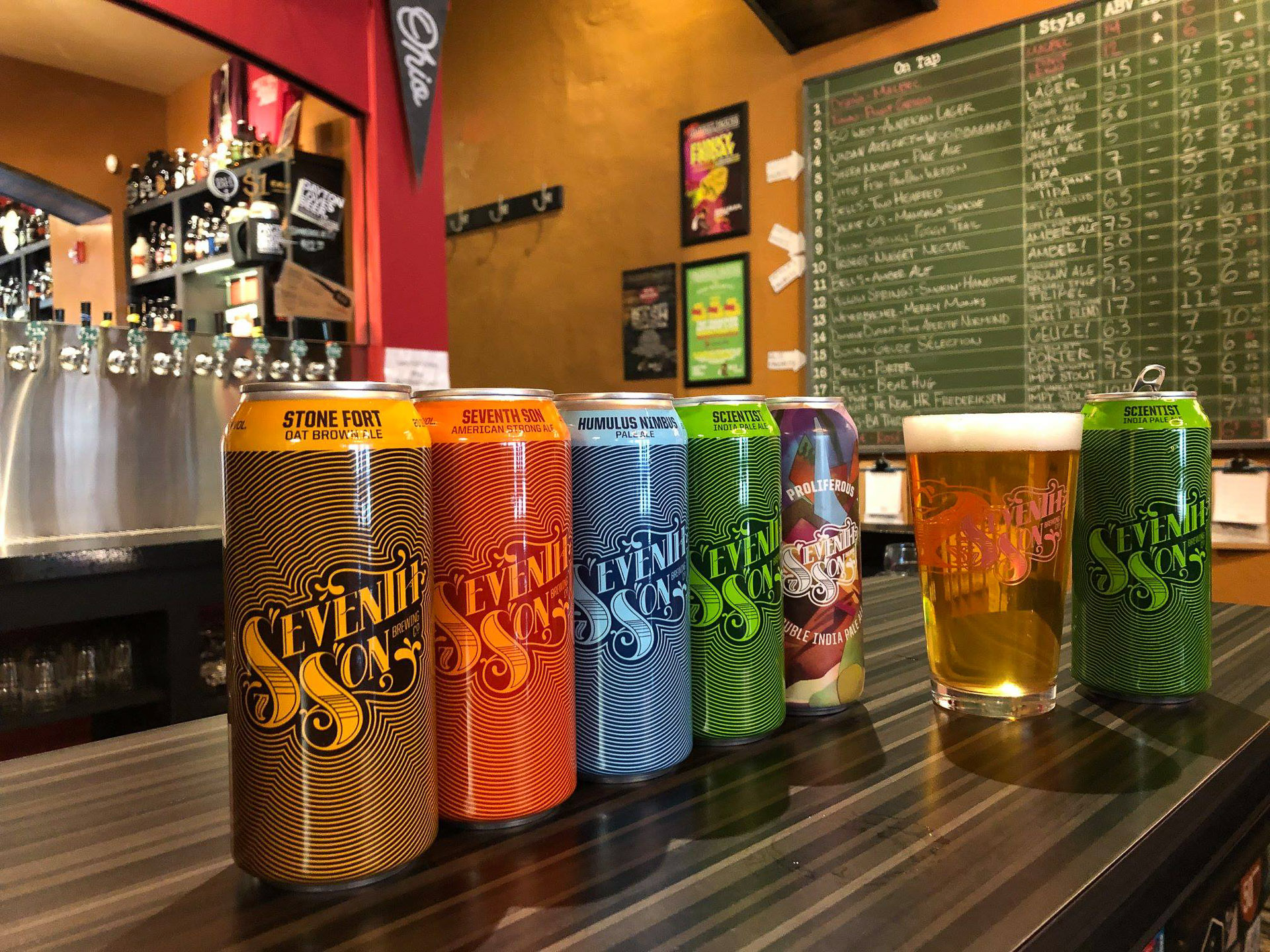 "Some of the developers have said that we helped kickstart the development. I think craft breweries do a good job of going into a semi-industrial spot that works well for a brewery but not for many other things, and getting people interested in the neighbourhood." The Short North is now the trendiest part of town, a liberal stronghold in a state that voted Trump in 2016, where pride flags are as prevalent as the stars and stripes.
The brewery scene in Columbus is a tight-knit community, though. So I was intrigued to find out whether they would welcome an outspoken outsider like BrewDog. After all, as a brand it's nothing if not controversial. Fans look at co-founders James Watt and Martin Dickie as messiahs. Critics and skeptics seem annoyed by their every move.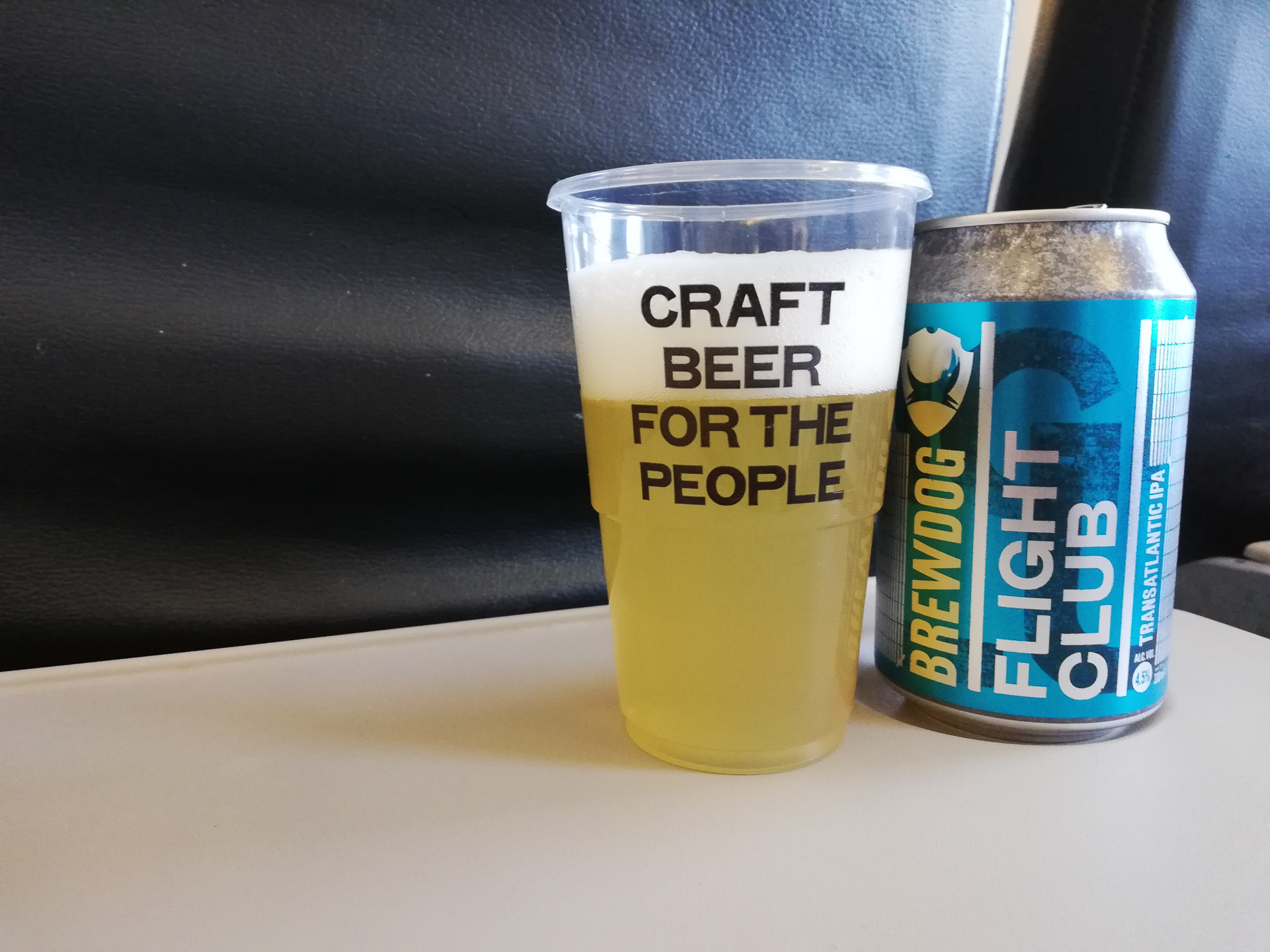 Famously, they once brewed the strongest beer in history and sold it for $20,000 (£15,000) in a dead squirrel skin. They also hired a dwarf to stage a weeklong protest at Westminster to (albeit successfully) protest outdated legislation around schooners, and when their Equity for Punks scheme raised £5 million in just 20 days, they paid a helicopter to drop stuffed "fat cats" onto the City of London - to show-off the fact that they were sticking it to traditional finance models. BrewDog Airlines, by comparison, is really quite tame.
"We've got an internal test," Watt tells us with regards to BrewDog's marketing, as we fly over the Atlantic. "Would another company do this? If the answer is yes then we normally don't want to do it. We love doing stuff that other companies wouldn't have the balls or the foresight to do."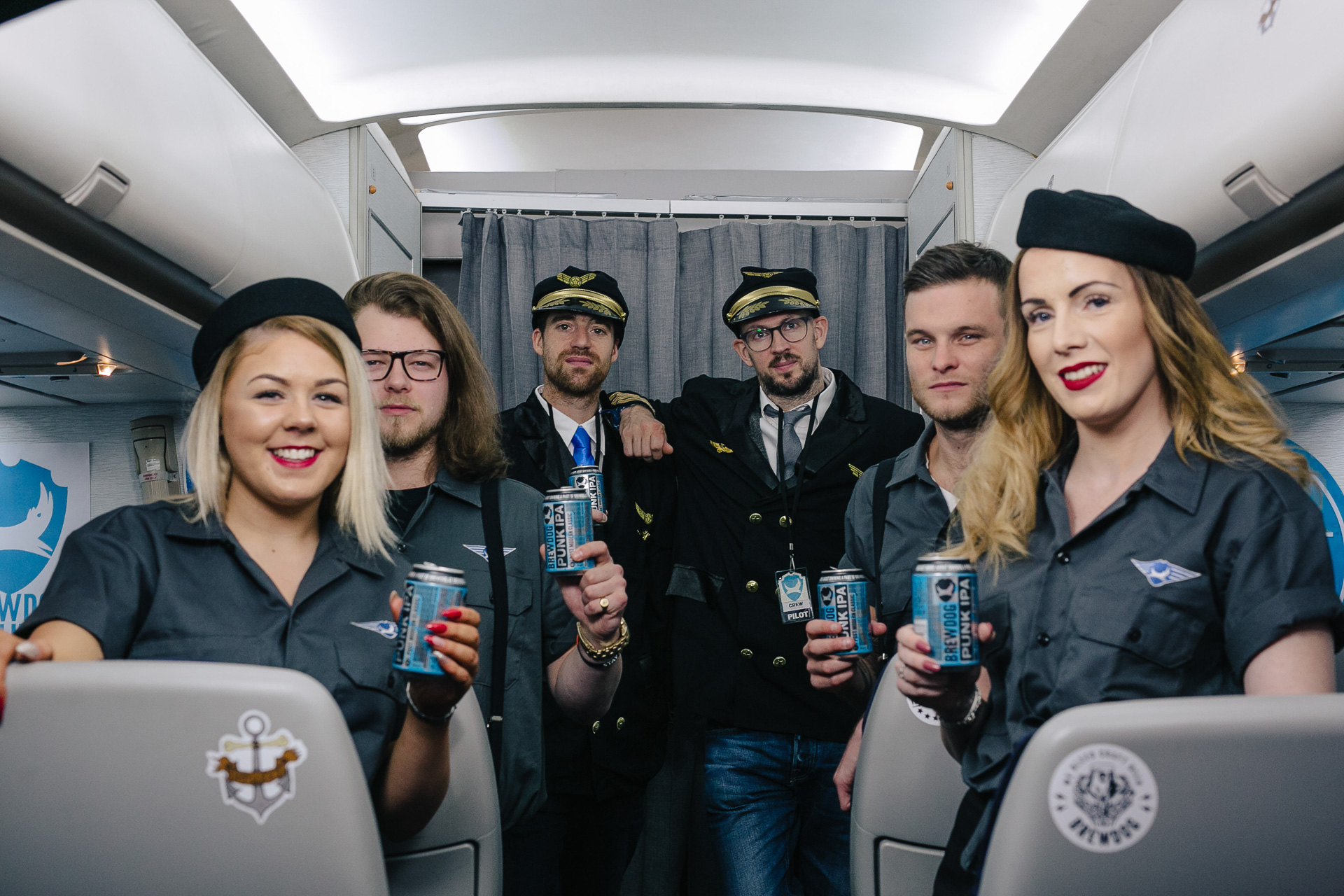 And the hate they get as a result? "A friend told me that if anyone is moaning about a thing, take that amount of people, divide it by the total amount of people on the planet, and that's how many fucks you should give."
It's a quote sure to strengthen whatever opinion you already have of BrewDog. But they wouldn't have it any other way. "Some people love us, some don't," says Watt. "It's never been about keeping everyone happy."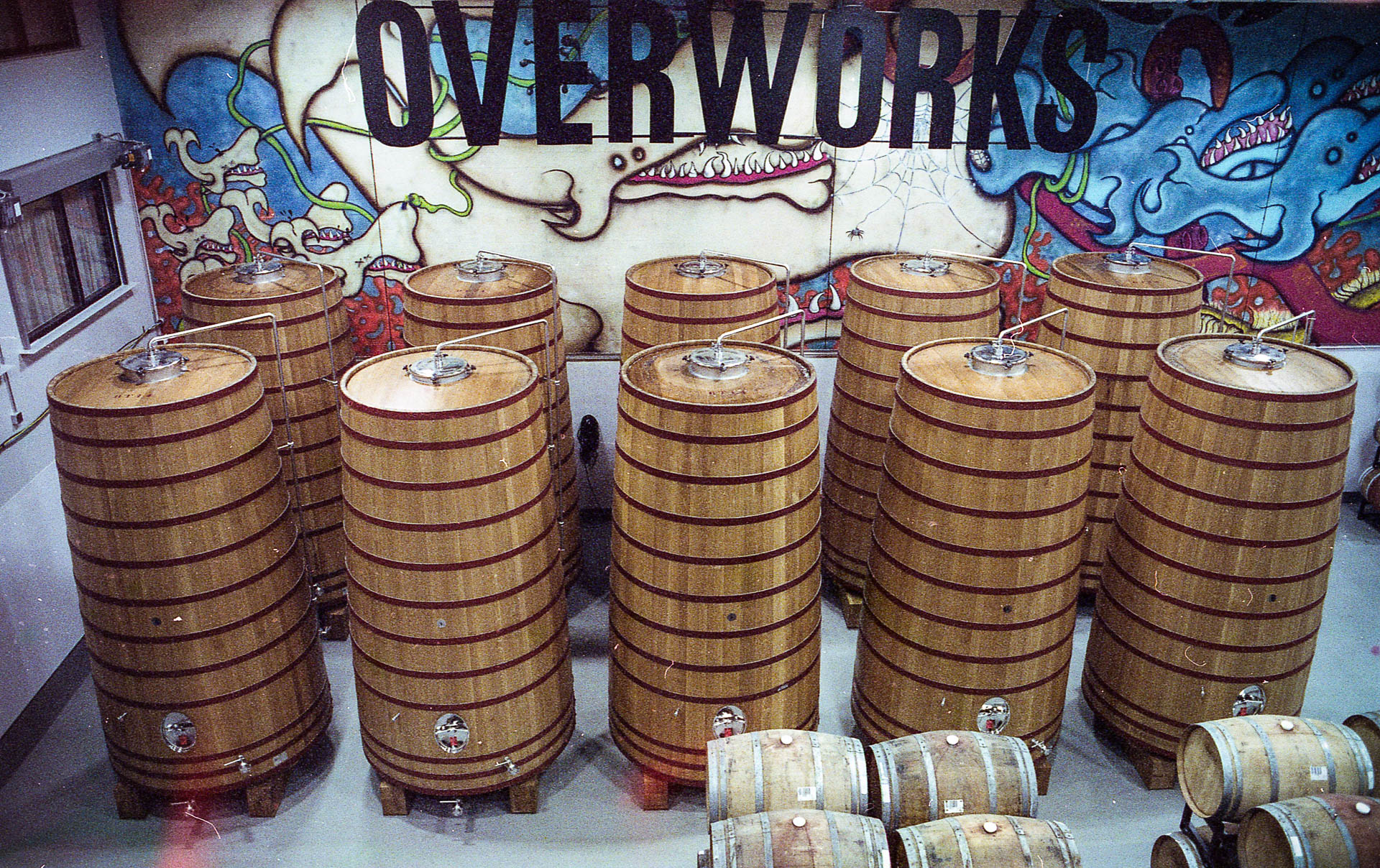 ---
One thing that is hard to argue with is that BrewDog do make very good beer. Famously, one of their early breakthroughs came when they entered a beer competition run by Tesco - the prize being a place on the shelves of every single UK store. In a blind tasting by professionals the four beers BrewDog had submitted came first, second, third and fourth.

Watt and Dickie even brewed an innovative beer specially for BrewDog Airlines. The citrusy 'Flight Club' was designed to be drunk at 35,000ft, when senses are most dulled. "There's a lot of science about how sensory perception changes at altitude," says Watt. "So we played about with that a little bit and just dialled up certain things."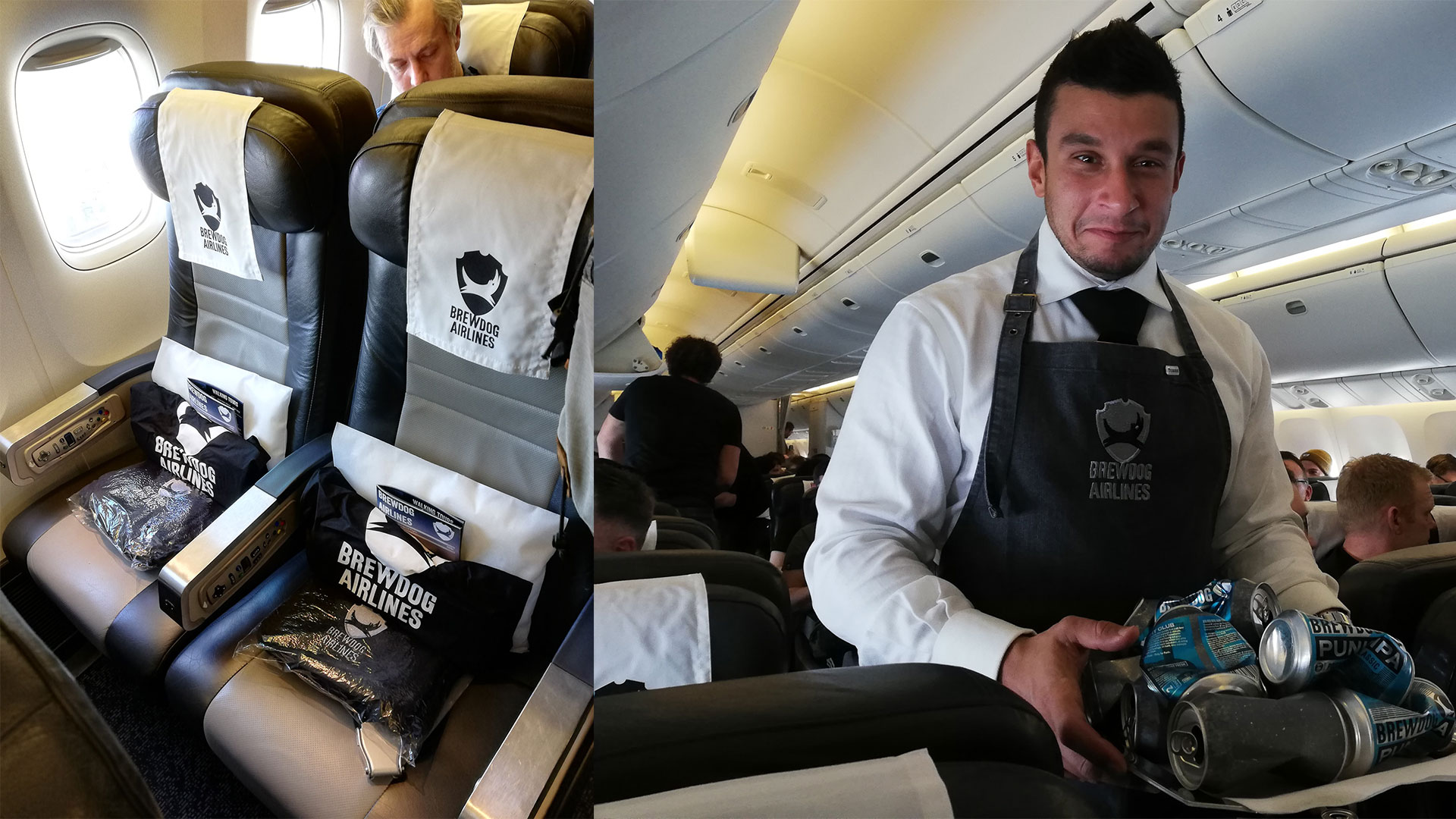 It goes down a treat on board, though that was inevitable. These are superfans flying, unfazed even by being told their plane toilets are at capacity with two hours of flying to go.
The perception of BrewDog in America, of course, is completely different. There are fewer super fans, and, possibly as a result, there is less polarisation of the brand in general.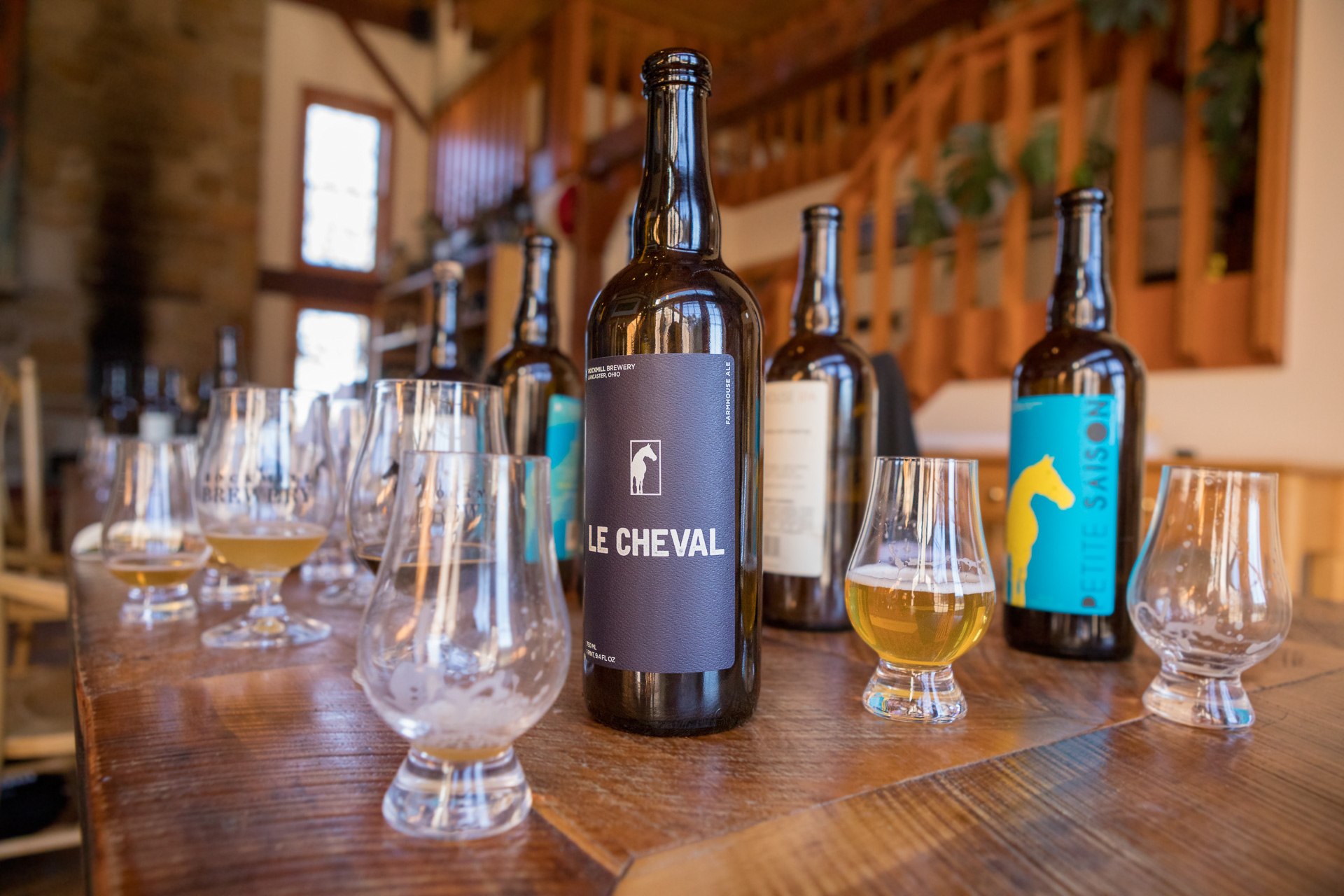 They're more of a small fish across this side of the pond. "We're still in the start up phase in America," James says. "In Europe we're number one, in America we would be somewhere between 25 and 30, but we're growing and gaining."
I ask him why he picked Columbus. "There are so many cities in America that are phenomenal for beer" he says. "What we loved about Columbus was that it's still earlier on in that journey rather than at the destination. We wanted to be part of that journey and we felt we could build a stronger presence by doing that - going into a city without an already completely established beer scene."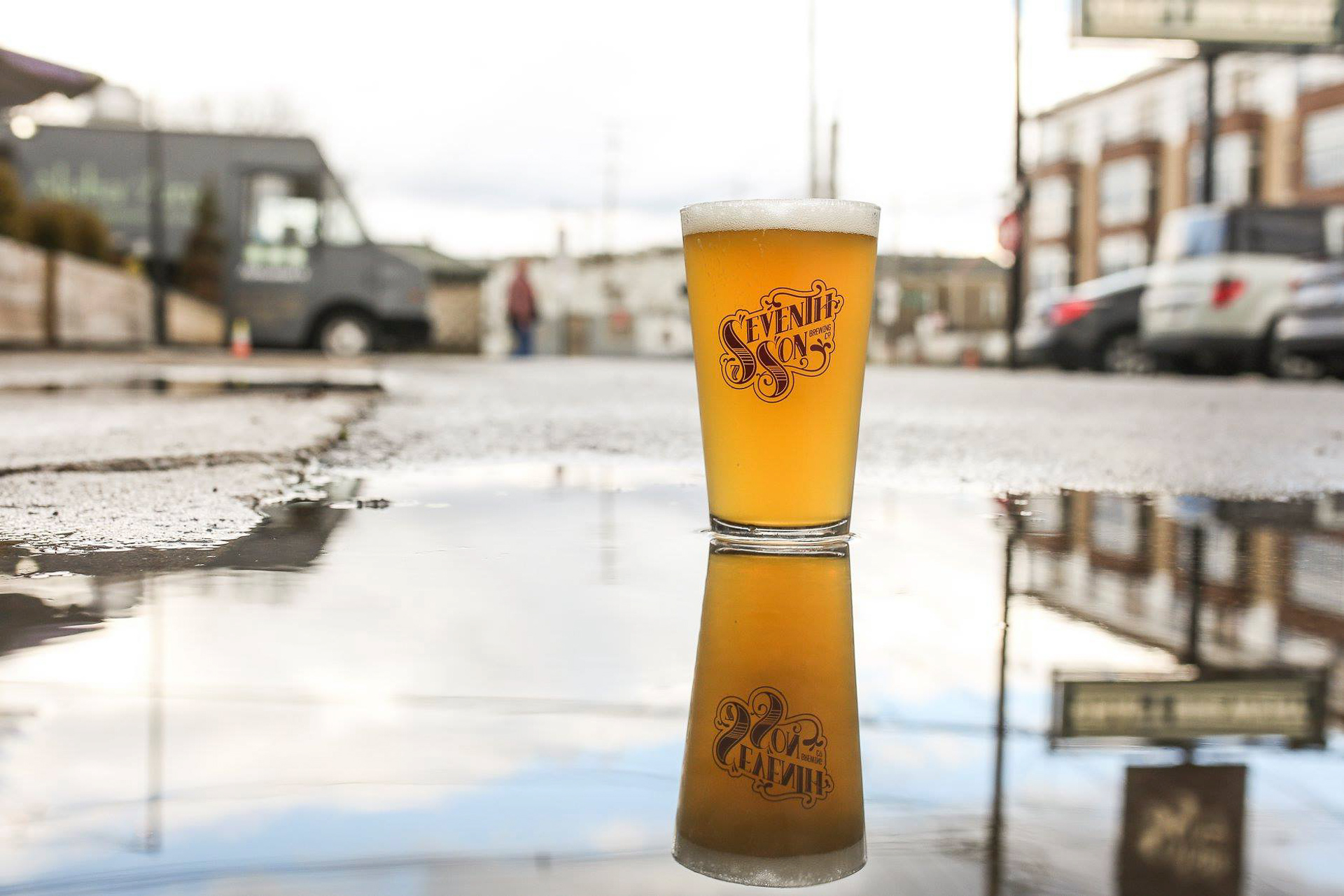 ---
So far at least, it seems BrewDog have been accepted into Columbus with open arms. They may not be as well-known in the US as they are in the UK but they still have a following - particularly on the back of their Brew Dogs TV series, which ran for three seasons in the States (admittedly on the underwatched and now-canned Esquire channel) and centred around Martin and James completing bizarre brewing challenges.
And while they may not be as numerous, they do have BrewDog superfans in America. One employee of the DogHouse hotel, Nick Morena, moved from Florida to Ohio - a 19 hour drive - to work in the BrewDog taproom. "I loved what James and Martin embodied with Punk mentality," Nick says.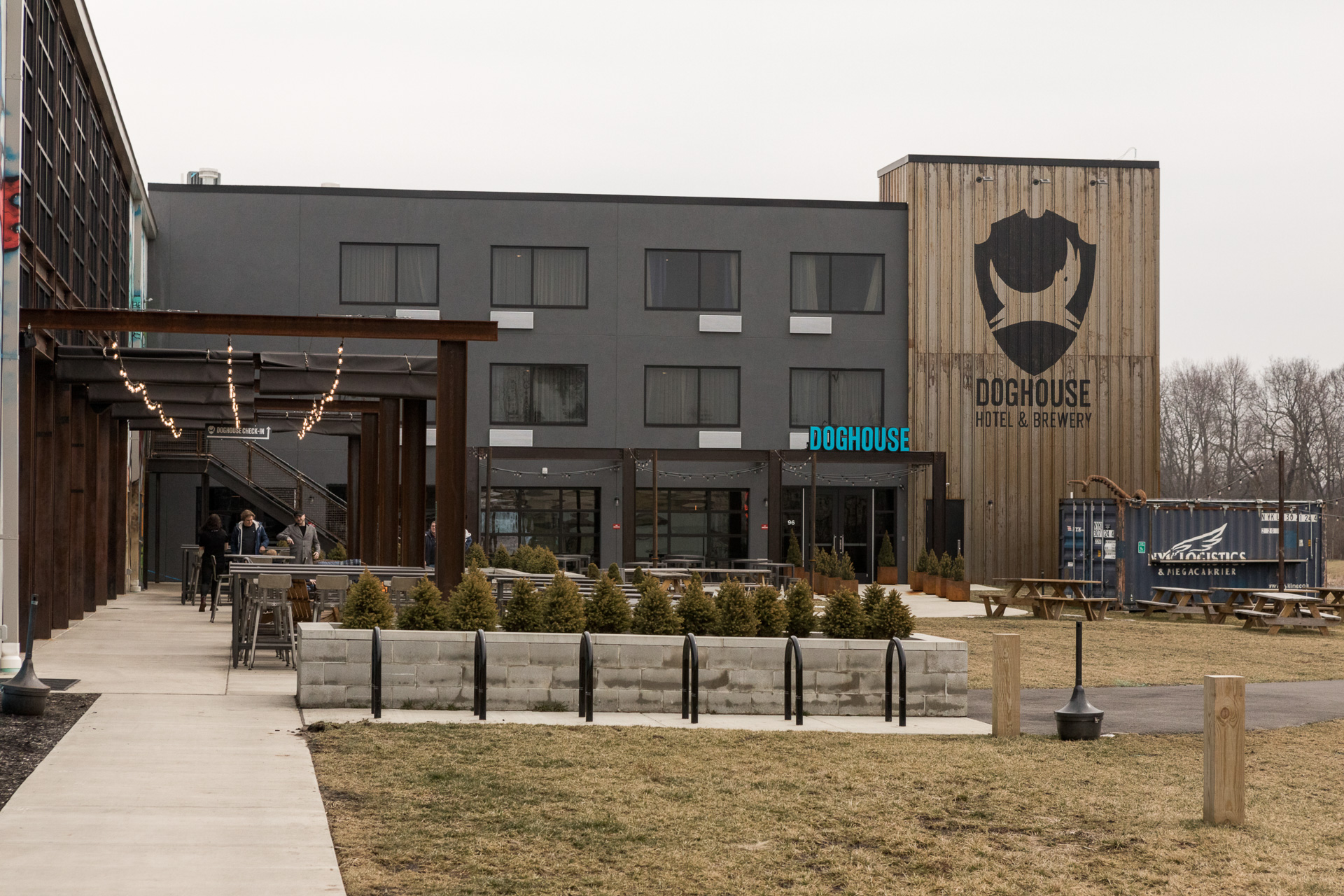 The brewers of Columbus realised that BrewDog would cement their city as a beer destination on the national and international map. "We were pretty excited to hear they were coming because we thought it'd bring more of a presence to Columbus craft beer and craft beer in general," says Castore of Seventh Son.
True to their age-old remit of getting more people "as passionate as [they] are" about craft beer, BrewDog are pointing their customers in the direction of the local breweries on arrival.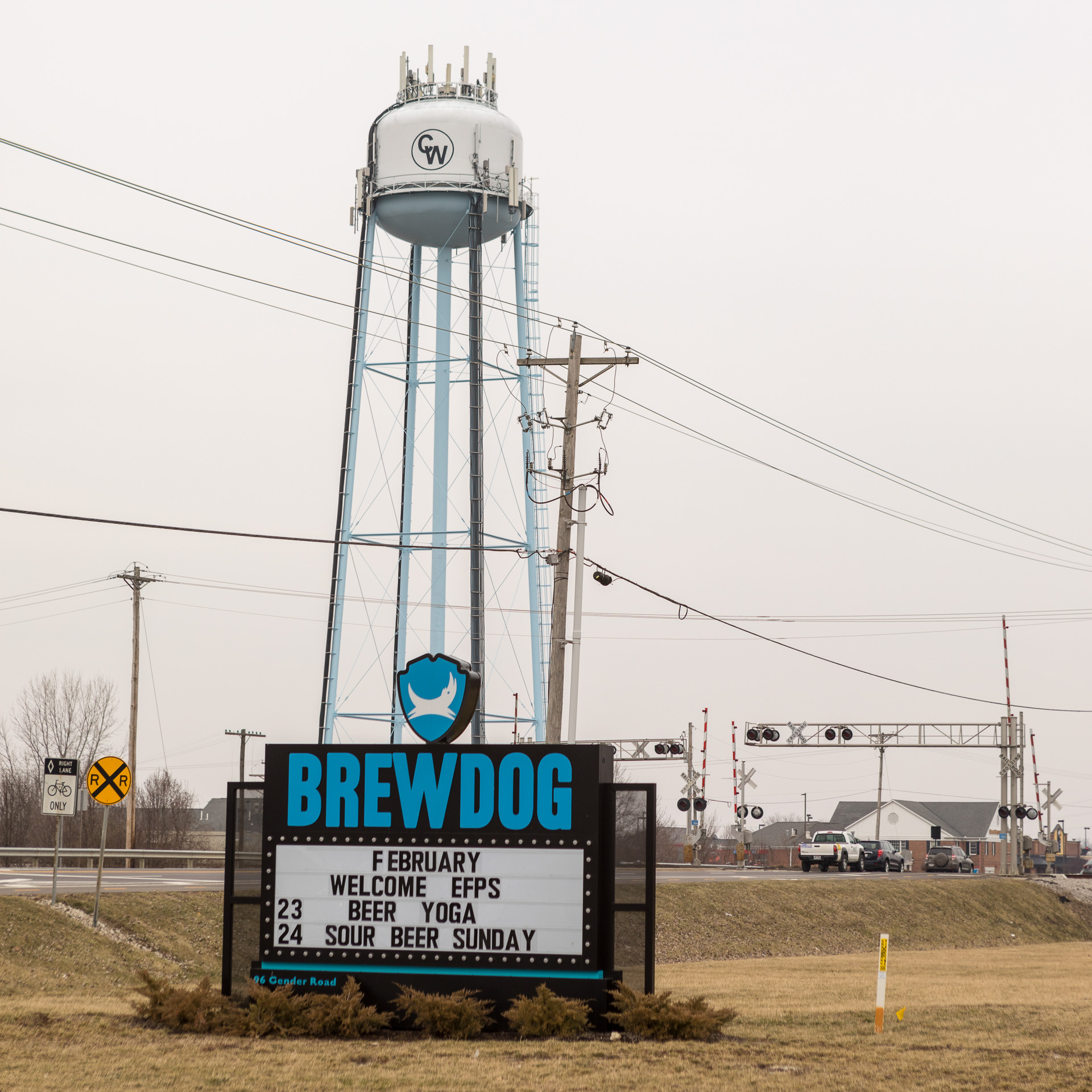 The BrewDog Airlines flight may only be once a year (for now), but fans of the brand also flock over to Columbus for - believe it or not - the company's AGM (famous for being more akin to a music festival) while the DogHouse hotel is enormously popular year-round. After all, there are few groups quite as reliable as the BrewDog superfans.
Robin and Stefan, two Equity Punks who flew from Gothenburg to London Stansted to get on the BrewDog Airlines flight to Columbus, perhaps sum that up best. They get tattoos of the BrewDog Airlines flight stamp on the back of their hands on their third day in Columbus. I ask why, and what what made them come on the trip at all.
They simply say, "well… it's BrewDog, isn't it?"
Stuart Kenny is a freelance writer based in Edinburgh. Keep up with him on Twitter.