SXM | The Anti-Fyre Festival Helping a Caribbean Island Recover
How dance music is helping heal an island after Hurricane Irma
"As crazy as it might be when you wake up the next day and you see such chaos… you're just happy to be alive. If you're still alive after that, there's nothing you can't accomplish."

Kate Richardson is giving us a tour of the French side of Saint Martin, an island in the Caribbean sea divided between the French Republic and the Kingdom of the Netherlands. Both sides of the island were left in ruins after Hurricane Irma hit on 6 September 2017.
"I was thinking I would wake up with no parents or siblings. And my wife was pregnant in the next room..."
80 percent of the buildings on the island were destroyed by the hurricane. Locals were left without electricity or internet for days. Total losses from the catastrophe exceeded £3 billion, and 11 deaths were reported in the days that followed. "It took eight months to clear up the debris after the hurricane," says Kate, Acting Director of the tourist office on the French side of the island. "It cost 22 million euros."
The debris is gone now, the airport long-since reopened, and tourists are returning to Saint Martin. It's colloquially known as "the friendly island", and it's not hard to see why. If the locals were any more laid back they'd be horizontal.
The island is still very much recovering, though. A drive through Saint Martin mixes idyllic Caribbean views with half-wrecked buildings and uninhabitable shells. "SXM Strong" is the motivating mantra seen sprayed, carved and worn around the island.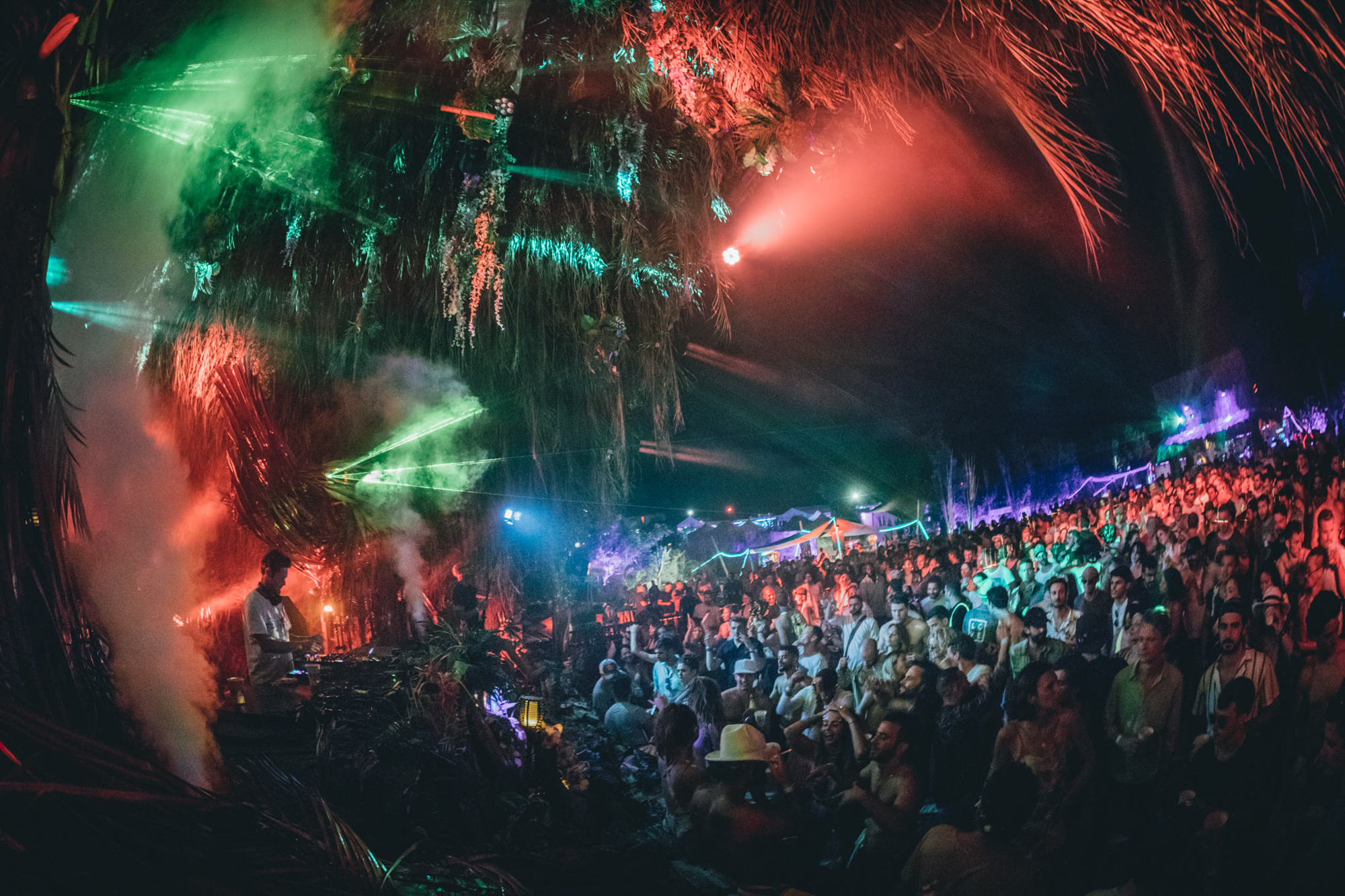 There's an abundance of construction going on to restore homes, hotels and jobs. 85 percent of the workforce is involved in the tourist industry, so it's all hands on deck. We're here for SXM Festival, a boutique electronic music festival which offers party goers the chance to rave to big name house and techno DJs until the early hours of the morning, on a beautiful, secluded beach - the appropriately-named Happy Bay.
SXM Festival debuted on the island in 2016, and ran again in March 2017 before taking a break in 2018 - because of issues caused by the aftermath of Hurricane Irma. The founder of the festival, Julian Prince, a native French-speaker, had been travelling to the island for years to get away from the cold Canadian winters before starting SXM Festival.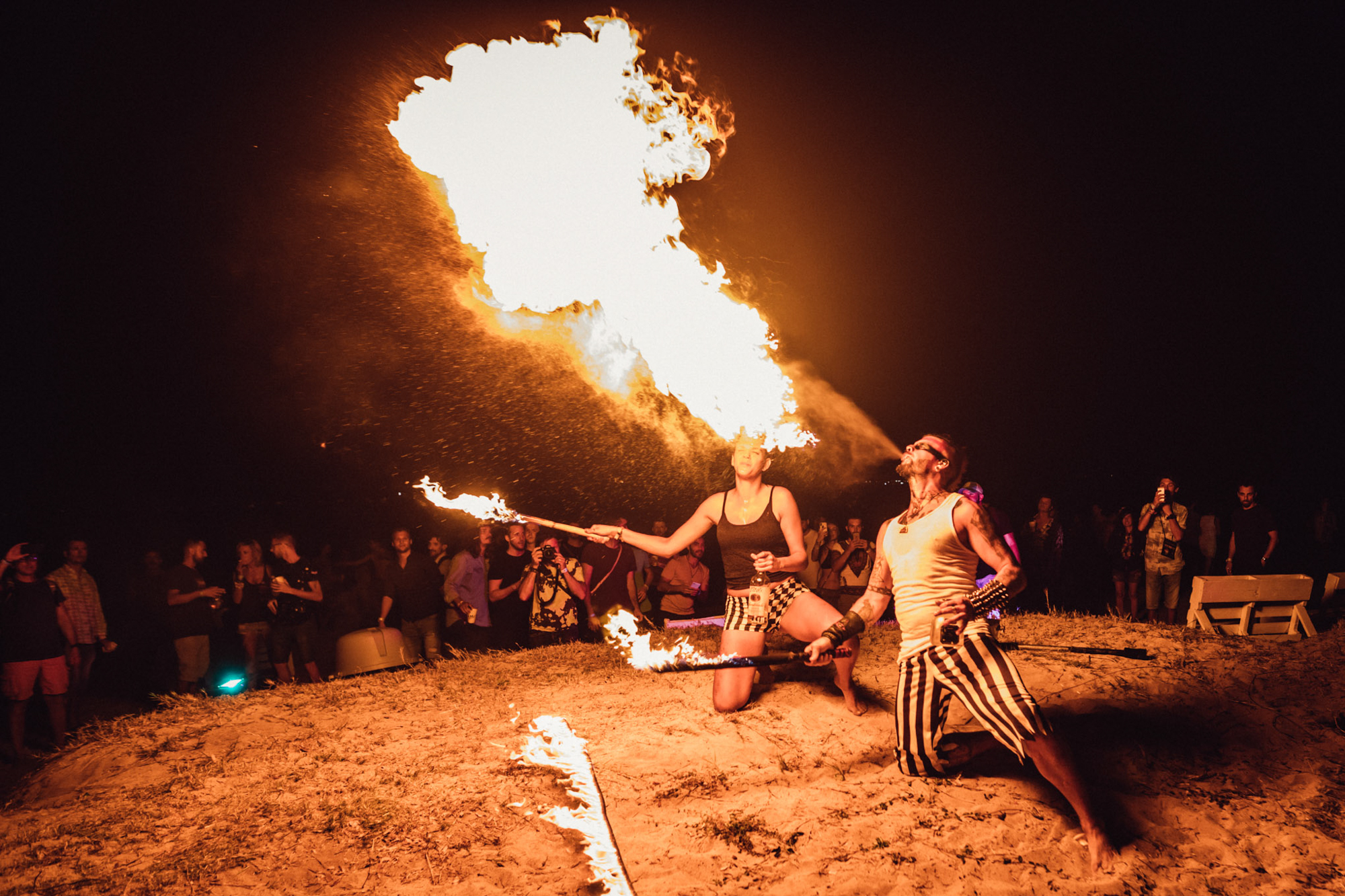 His parents and siblings were visiting Saint Martin when the hurricane hit.
"I was in Montreal," he tells me. "My wife was pregnant eight months and my sister was here [in St Martin] with my mum and dad and my three nephews, my cousin and my grandma. I didn't hear from them for 18 hours. I was in my living room thinking I would wake up with no parents or siblings. And my wife was pregnant in the next room. I had a lot of dark ideas in my head."
In the days after the hurricane, Julian and the SXM team helped out wherever they could.
"The next day we started a GoFund Me," he says. "We raised $55k US. We mobilised people here to help, then later we planted palm trees with third graders, brought over watersports gear. The idea from the start was always to be part of the community."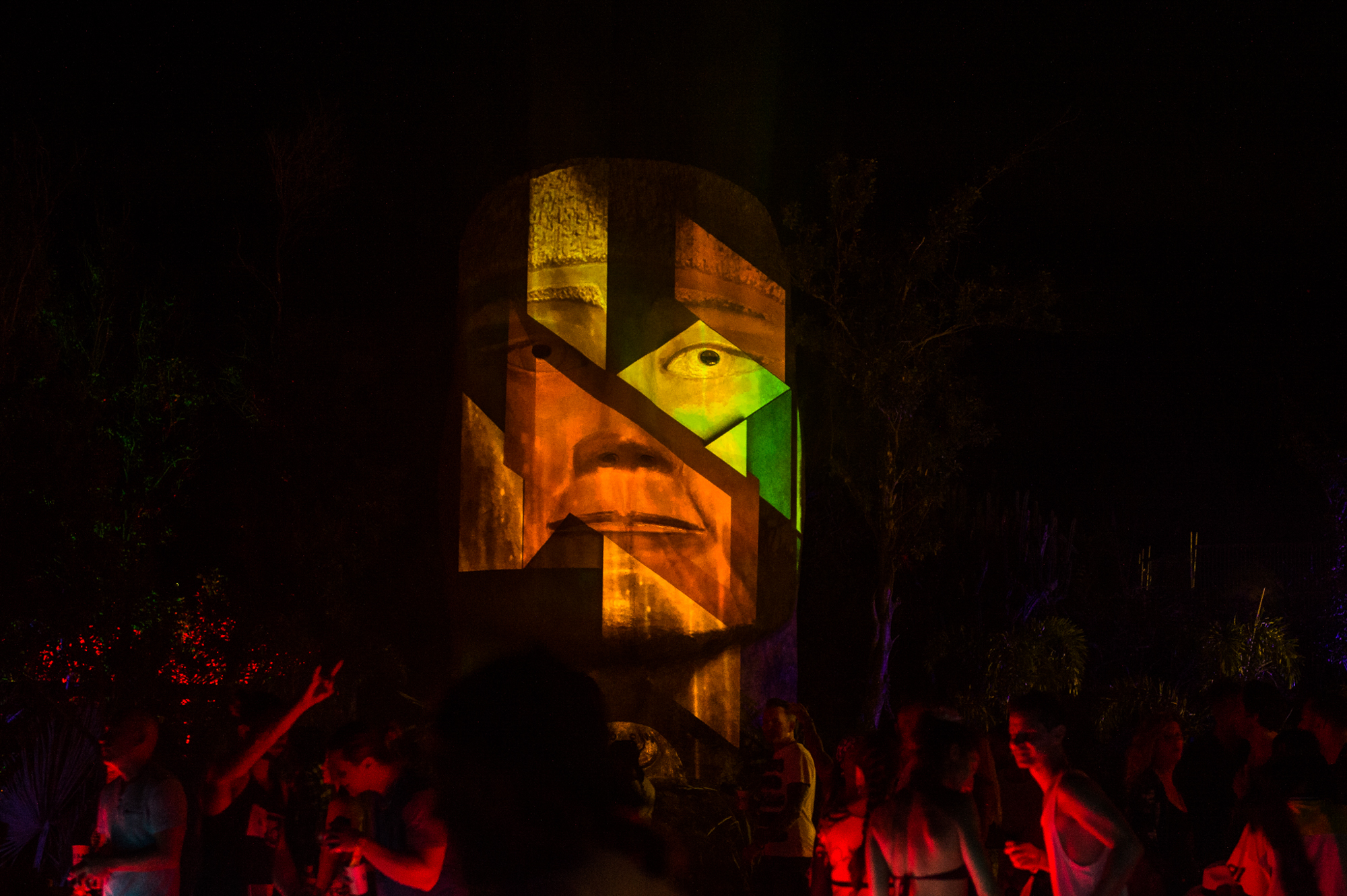 Running a paradisiacal Caribbean beach festival though, you're bound to have to deal with comparisons to a rather less morally-conscious event - the infamous Fyre Festival.
Julian gets understandably worked up talking about the failed luxury festival in the Bahamas. "The whole Caribbean is a beautiful place," he says. "To have put such a shade on a whole area of people who depend on tourism, I can't begin to say how insulted I am about that."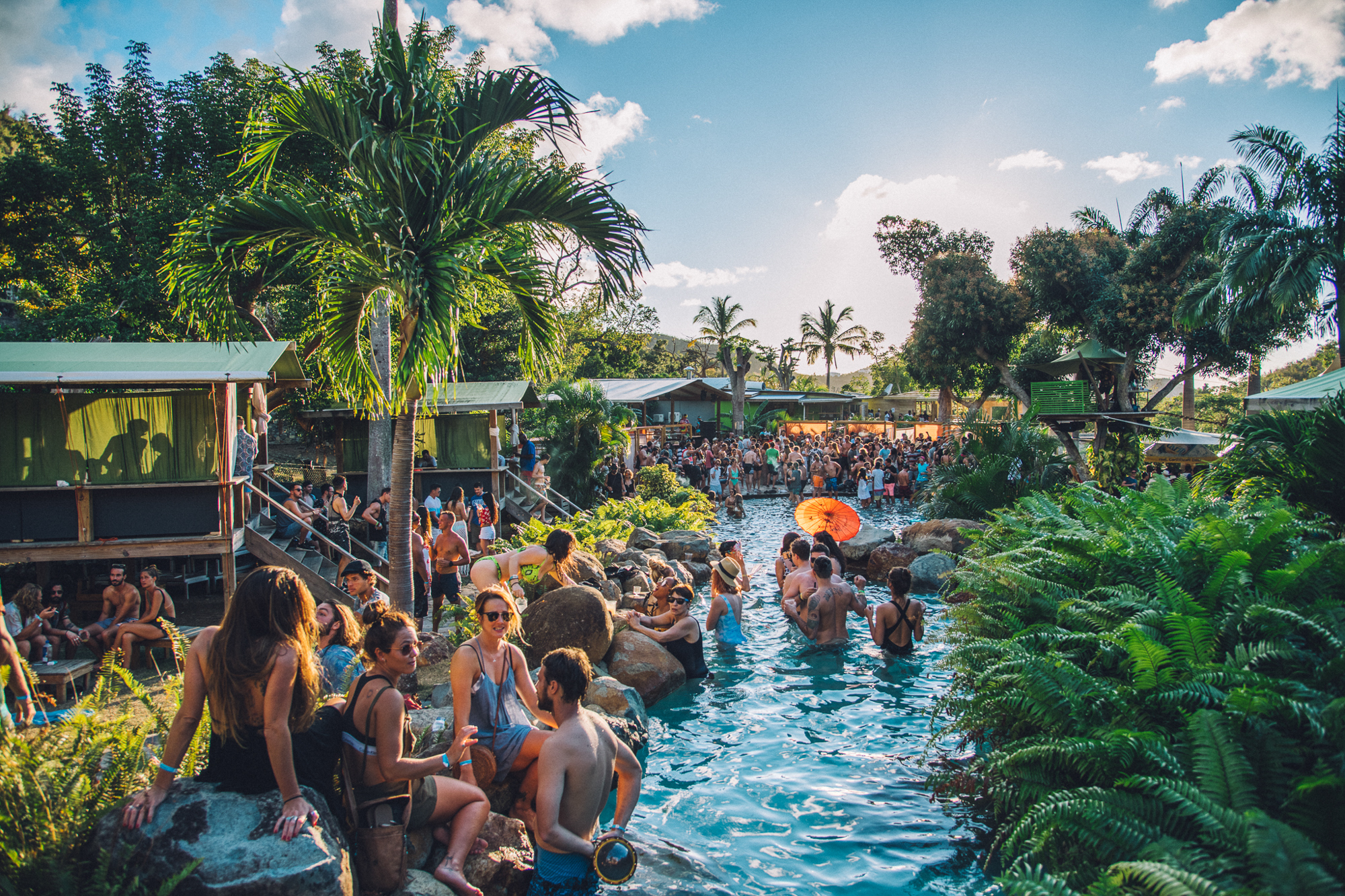 The events of Fyre unfolded one month after the second edition of SXM in 2017, and Julian warned several friends scheduled to play at the festival not to go. "It just looked like it was going to be a shitshow," he says.
"Anyway, it all unfolded and I watched the [Netflix] documentary. It's not a documentary about a music festival though, it's a documentary about a fraud. That's important.
"We believed that if that documentary went out, people would applaud the ones who managed to pull that off for real, but it actually had a negative effect on us. Everywhere on social media, every new ad we did was 'Billy [McFarland, founder of Fyre] is that you?'."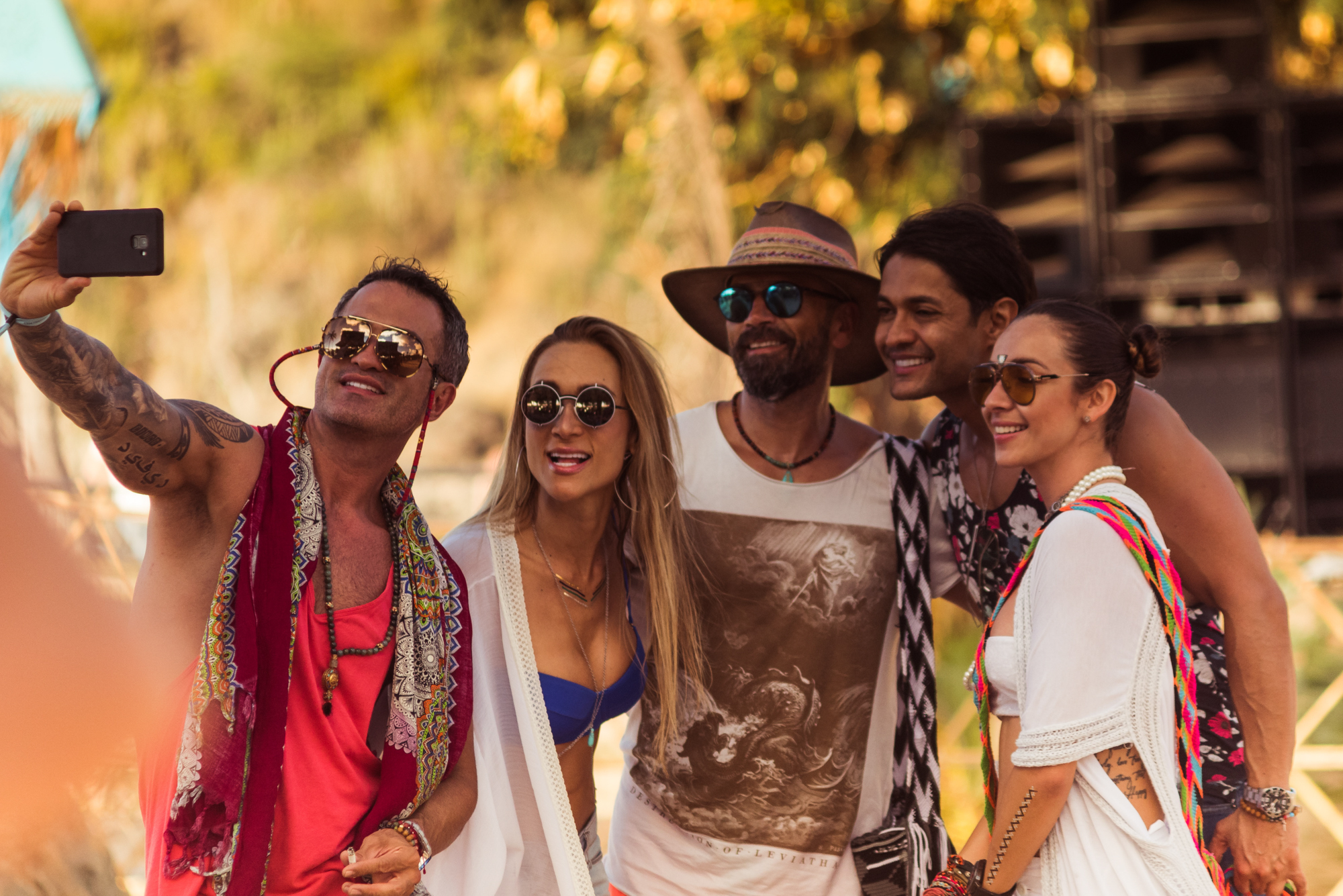 "It pissed me off. I feel personally responsible for everything that happens at this festival. Putting people's lives in danger is not cool and I don't think it's something you can forgive." But having been there, I can safely say that Julian can rest easy. In fact, in many ways SXM Festival is the anti-Fyre Festival.
Firstly it actually exists, which is always a good start. You can party on boats; in multi-million pound villas; in a nature reserve, on Loterie Farm and on picture-perfect beaches. You can listen to some of the most exciting DJs in the world (Be Svendsen and Apollonia are highlights) surrounded by beautiful tourists from various corners of the globe.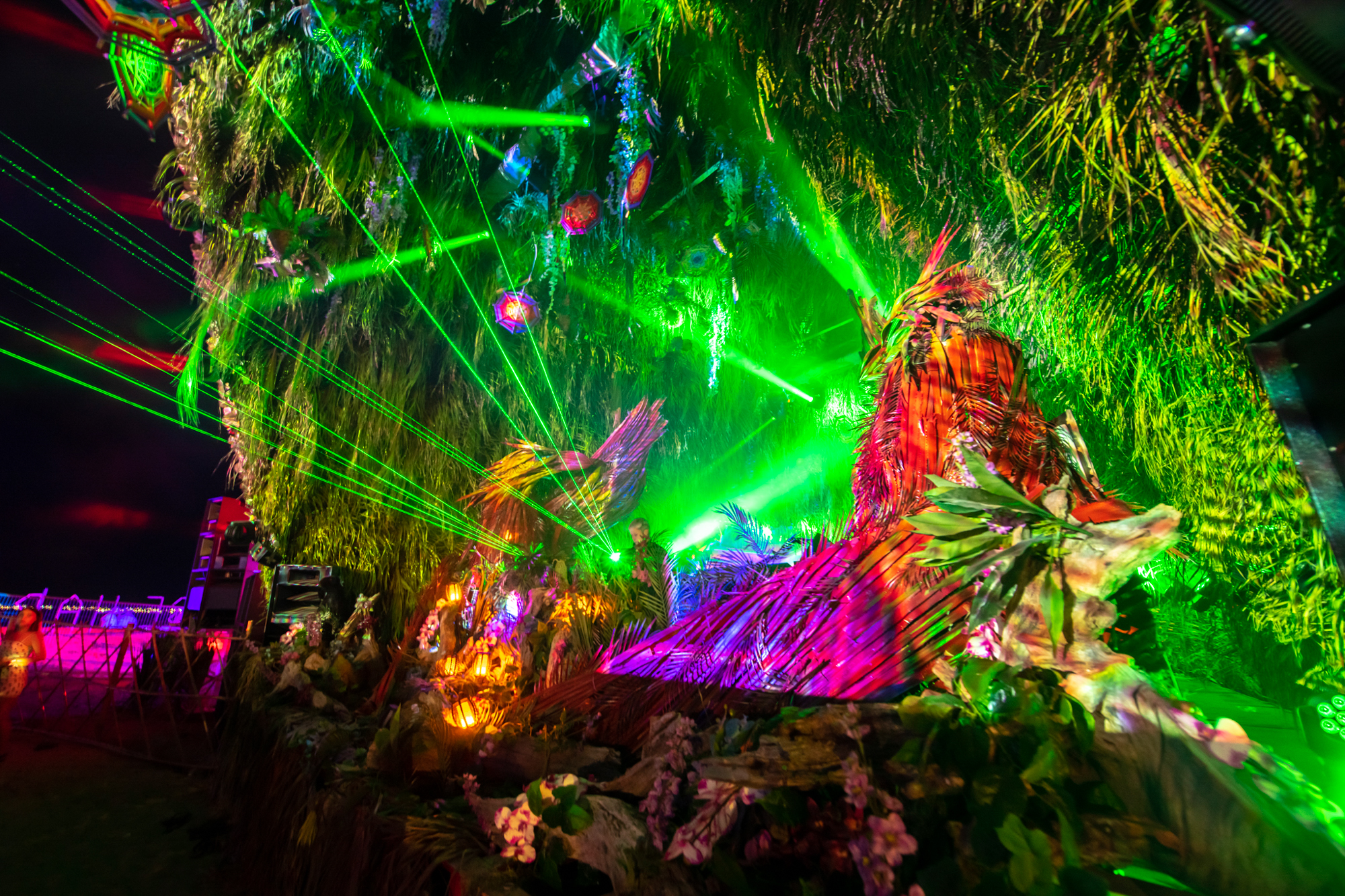 But crucially, if you are going to compare the two, SXM has a conscience. The festival used debris and naturally fallen materials from the hurricane to make their stages. "We always leave the beach cleaner than we found it," says Julian.
They've been helping a local autistic artist sell his paintings at the festival "so that he knows he can live through his art". SXM also ran a volunteer programme during the festival which coincided with Doet, "the biggest volunteering event in the Dutch Kingdom", marketing director Olivia Gottlieb tells me, and Prince founded the Two Bunch Palm non-profit foundation, which is "dedicated to the rebuilding and revival of St. Martin"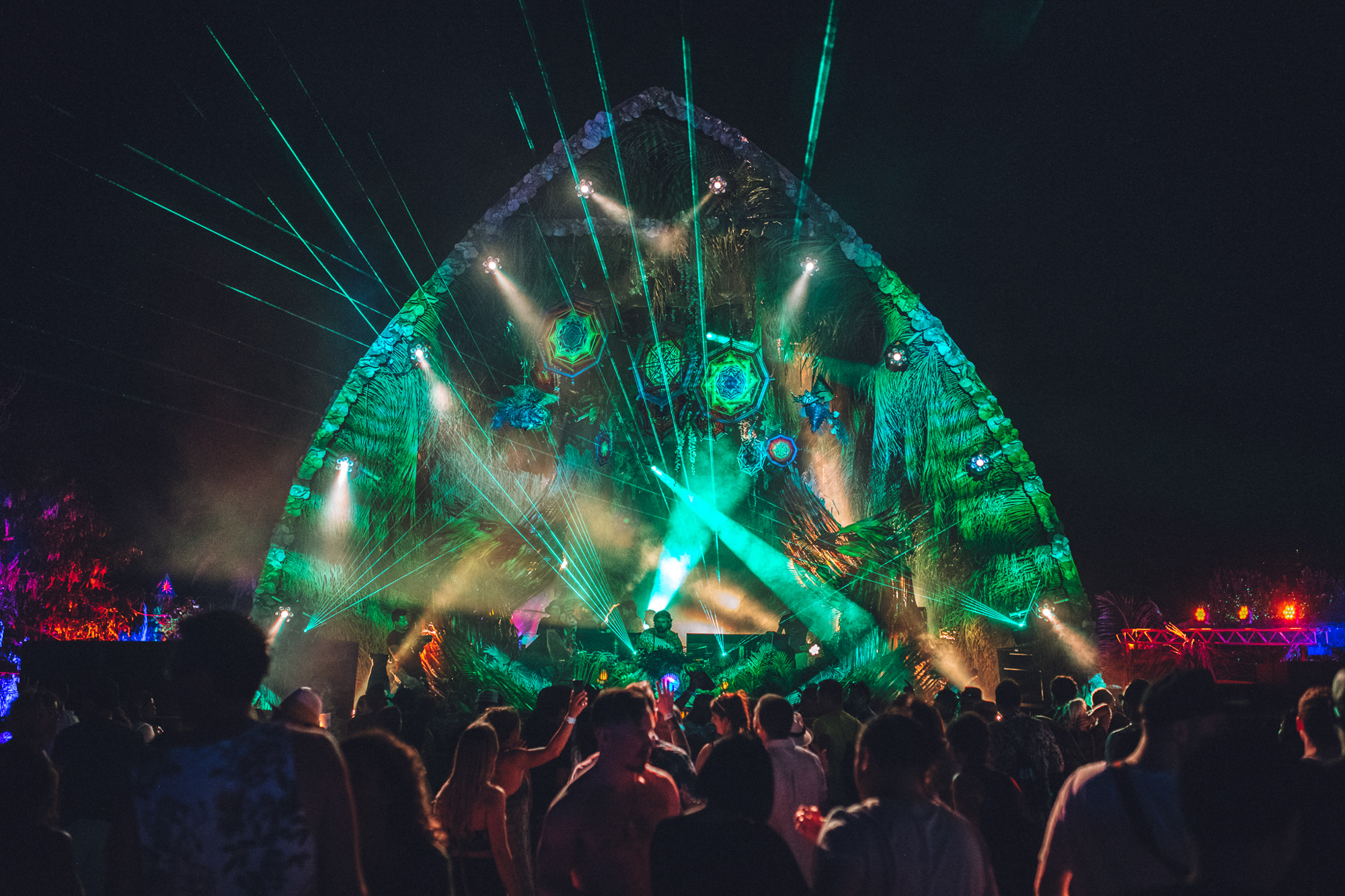 We go to check out one of the projects, the renovation of a basketball court on the Dutch side of the island. "We gave $10,000 [to Doet] and they divided that into micro-grants for different projects," explains Olivia.
Festival volunteers paint the court and walls. Locals spray the backboards and raise the stands. There's a real community feel to it, interbuilt with that signature island friendliness. I meet acclaimed Moroccan DJ Amine K painting the walls at the side of the court.
"I think as an artist it's important to give back," he says. "Hopefully after today this place will be a brand new basketball court where kids can come and play." Bit by bit, the island is recovering.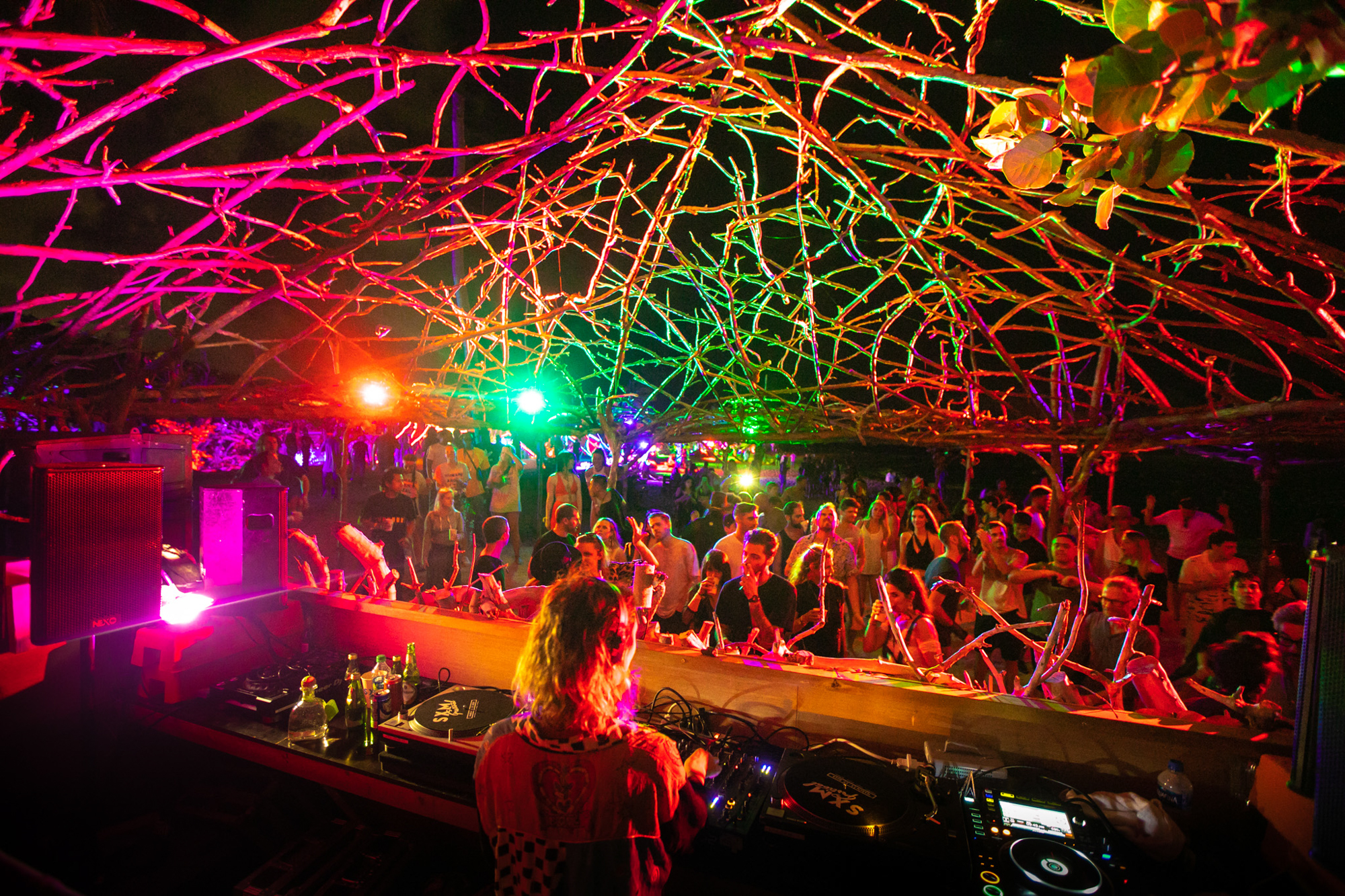 Erick Clement has lived on Saint Marten for 30 years. He owns the Karibuni Restaurant and Lodge on Pinel Island, a paradisiacal retreat three minutes boat ride from the main island. In that time Erick has seen 13 hurricanes. He's had to rebuild Karibuni twice. Once after Irma, and once after Hurricane Lewis in 1995. I ask about Irma.
"The water was 25m high," he says. "It was up to the roof. It's not concrete here, but even if it was, I'm not sure that could have resisted that kind of hurricane." He's thankful that the tourists are returning now, to the festival for bringing more and the Americans who visit throughout the year, though he admits that they're still only at around 60 percent of their pre-hurricane volume.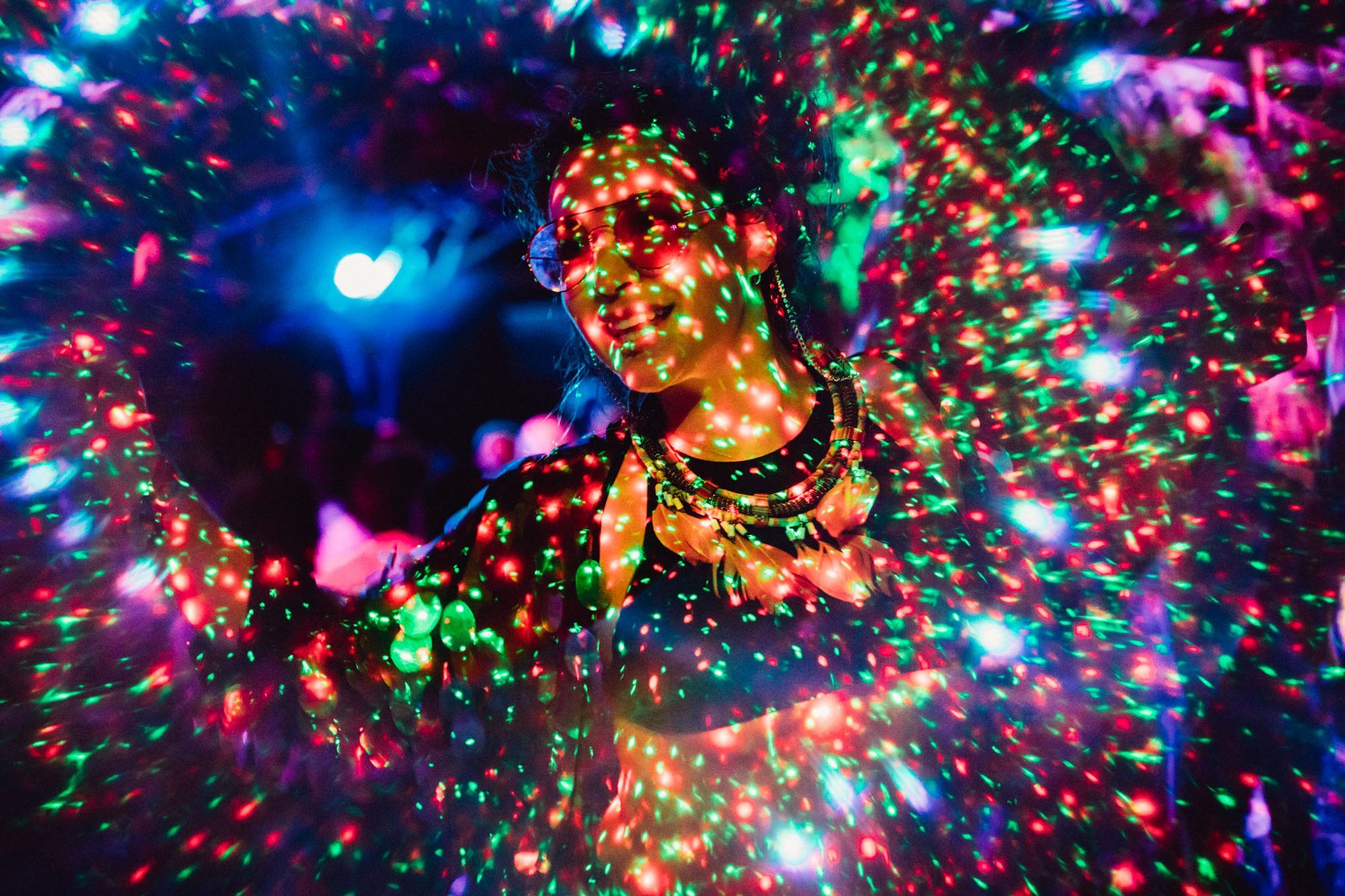 I ask if it's a hard decision to stay on the island, with such regular risk of catastrophe. "For sure," he says. "You need resilience. I've seen it happen 13 times, and there's always something that breaks, but it's our life. The spirit of the island is very special. It's always friendly, and the people haven't ever changed. Life is good here."
13 hurricanes in, that says an awful lot about the island and its inhabitants. Julian Prince remains committed to continuing the growth of SXM Festival, and to playing his part in helping Saint Martin get back to full strength.
"It's going to take a couple of years," he says. "But every year you come back here there's going to be something new. So even if you don't make it to the festival, for whatever reason, come to St Martin. I genuinely love this island. It really is an amazing place."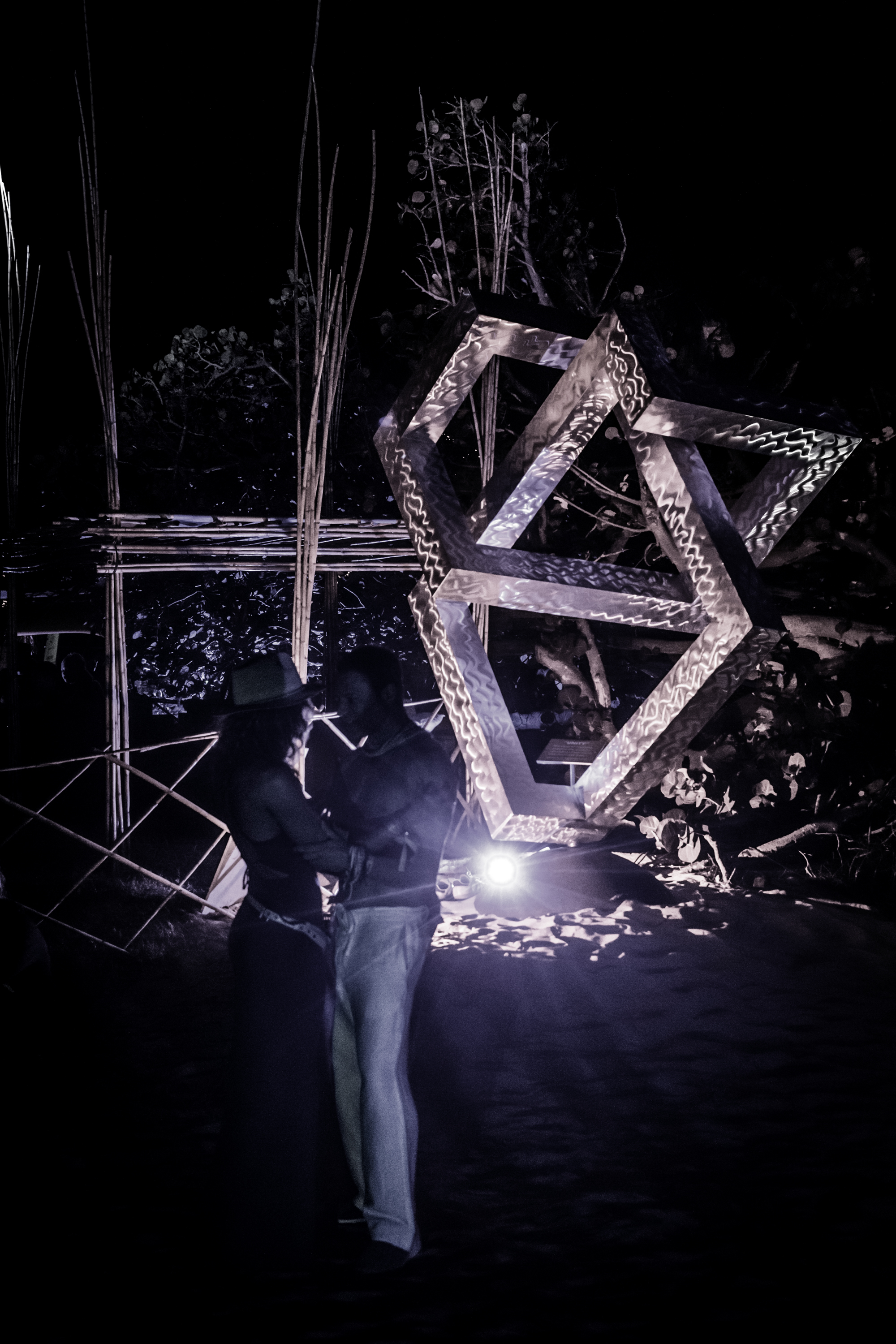 You can find out more about SXM Festival here.

Stuart Kenny is a freelance writer based in Edinburgh. Follow him on Twitter.