Photo: Chi Modu/diverse images
The Defining Years of Hip Hop | Chi Modu on Photographing the Greats
The former photo director for The Source talks 2Pac, Eazy-E and Nas
Photo: Chi Modu/diverse images
Chi Modu is like the Getty Images of hip hop photography. Born in Nigeria and raised in Lawrenceville, New Jersey, Chi started his career as a photojournalist and soon after leaving college, got a job at The Source heading up the photo department during a fertile, formative time for both the magazine and hip-hop. "I'd been shooting documentary style photography and realised that someone needed to apply the same seriousness of photojournalism to shooting rappers." he says.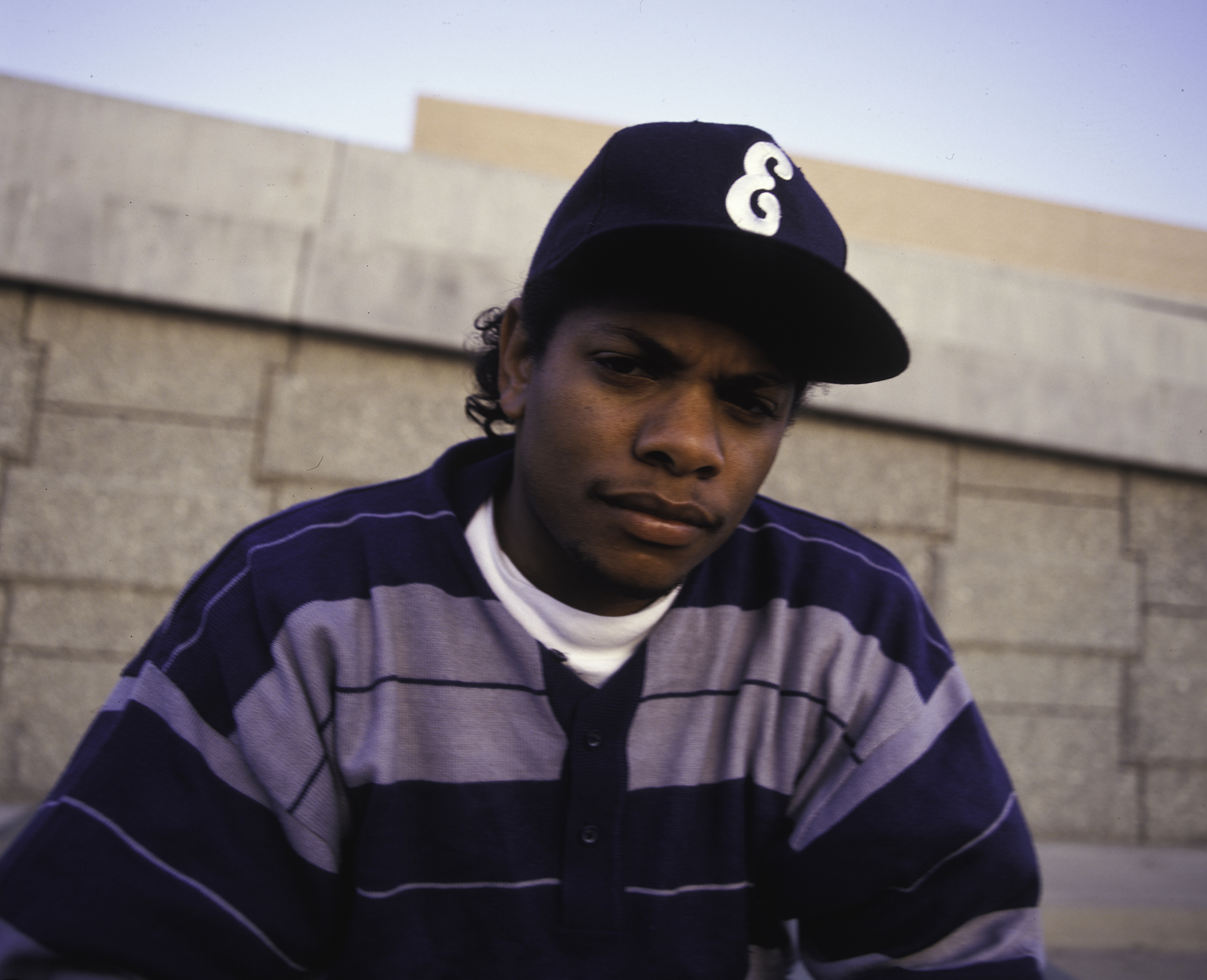 At the time, hip-hop was an outsider's genre, with photos of steam rollers running over hip-hop CDs in the streets playing their part in the government's fear-mongering campaign against the culture. It was considered commercially risky and so the only magazines documenting the movement were awash with teen-beat fanzine style photography rather than reportage.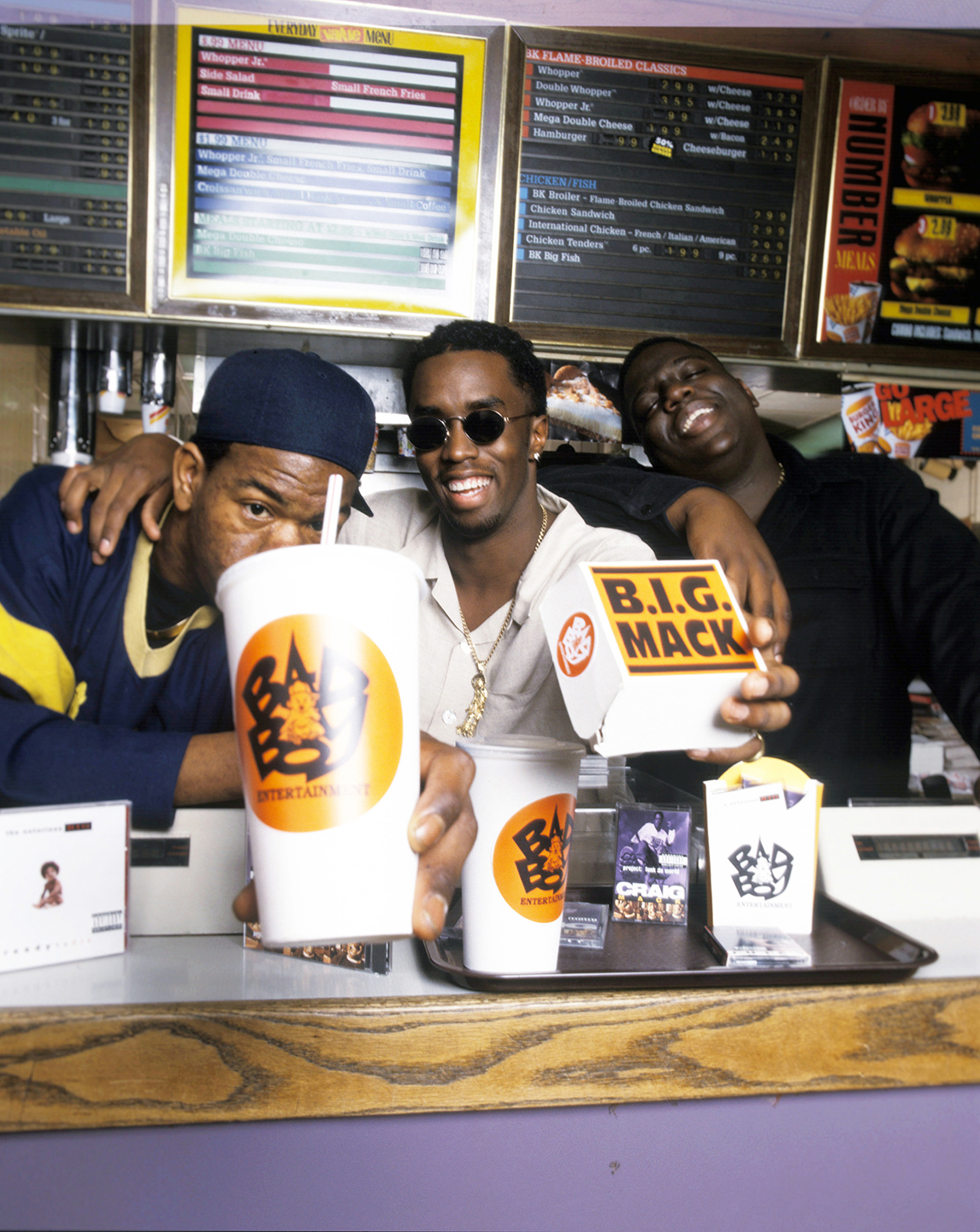 Chi soon went on to shoot artwork for some of the movement's most iconic albums, from Mobb Deep's Infamous to Snoop's Doggystyle "My main objective was to create something for people to look back on and see it for what it was. I upped the level of photography in the genre to where you saw it living in the later 90s when there was money in it. In my photos you can see there was no money in it, but the essence was there" he says.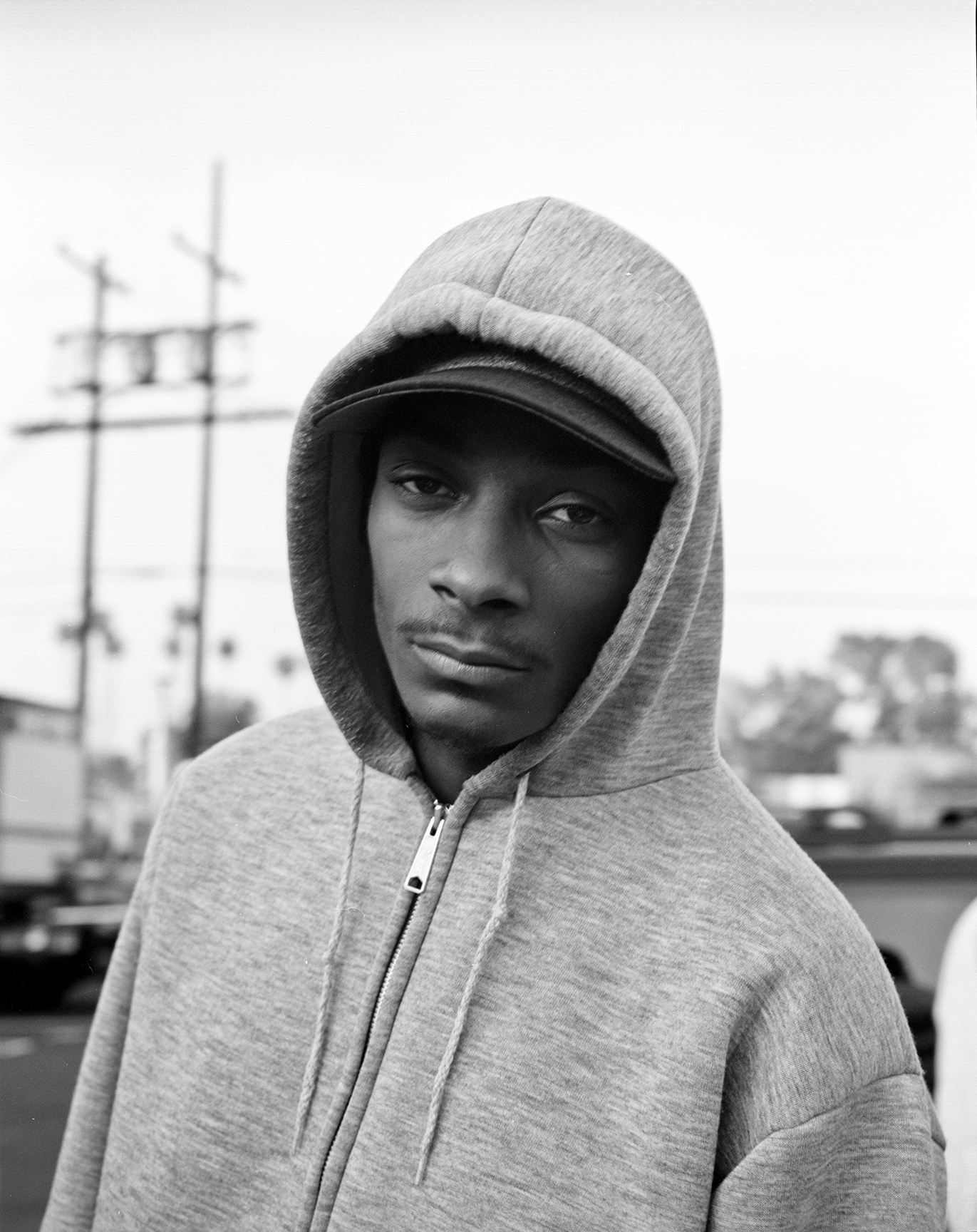 Amuse caught up with Chi to discuss the stories behind the photographs, hanging at 2Pac's crib and shooting a 19-year-old Nas.

How did you create the visual identity of The Source?
I became, aligned with the art director, Chris Calloway, at the forefront of the magazine during the peak of the movement. We could really stamp our imprint on it. We worked hand in hand to up the photography levels and build the visual identity of hip-hop.
Would you say you're a technical photographer?
Very. Sometimes it's not always appropriate. Sometimes it's about whatever camera you can get in and you're going to places where you don't have full control. It could be in front of grandma's house or on the block. To be able to shoot 6×7 portraits of 19-year-old Nas in his bedroom, I bought a lighting set-up into the projects and I'm by myself.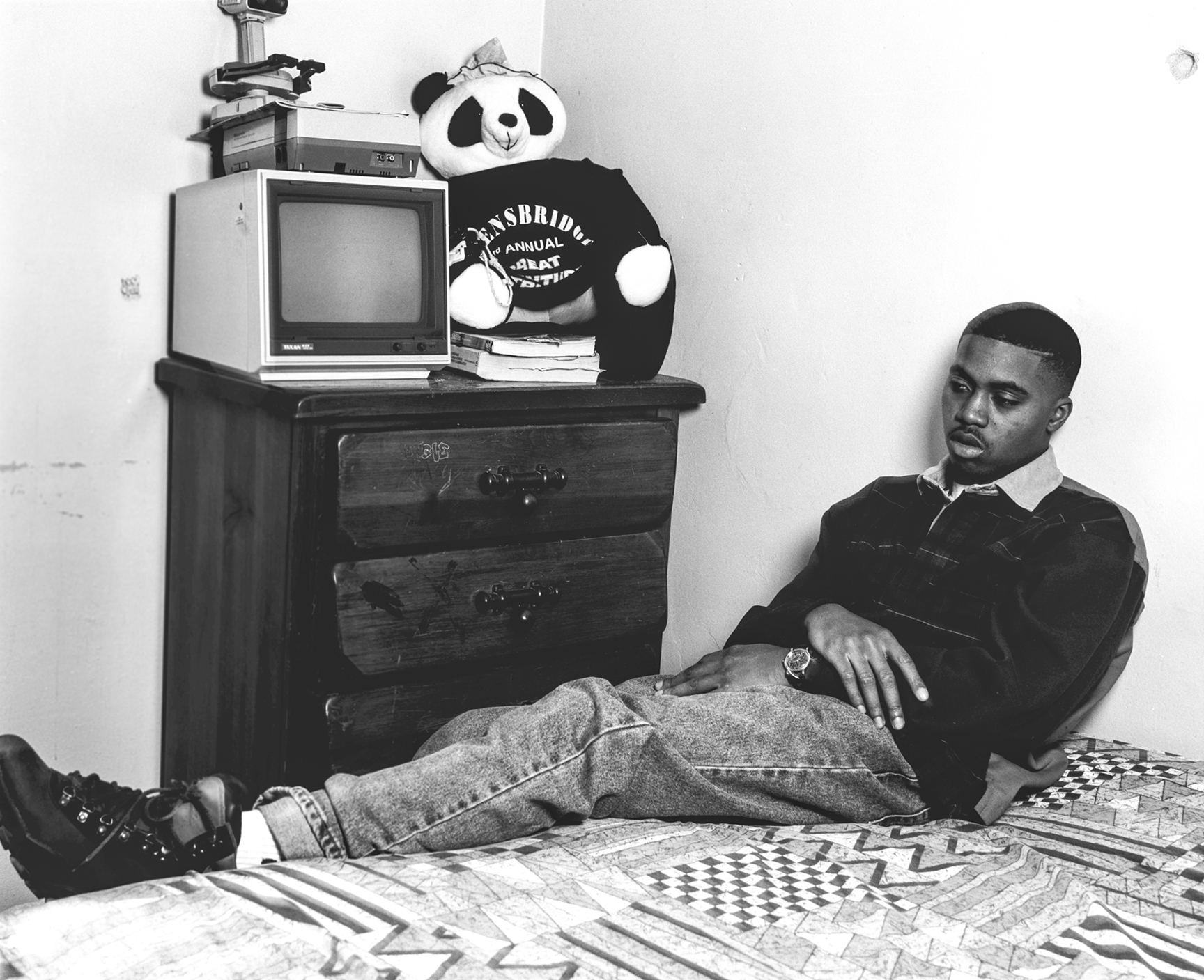 How do you think documentation of the movement has changed today?
What I've noticed these days is that in all these photos, there's always someone else in the way with a camera or a smartphone, everything is very staged looking and nothing looks spontaneous, unless you can isolate someone. I don't mind that everyone has a camera; just because everybody has a pen doesn't make them a writer.
Why do you think kids connect with your images so much today?
When I was younger, kids were walking around school in The Doors or Jimi Hendrix tees, and that was the previous generation. Now you got kids wearing Pac or Biggie tees for the same reason. At the time my work was big, then there was an interim period and now it's back again because it can go from old to iconic in 20 years. Even Frank Lloyd Wright was out of work for a decade.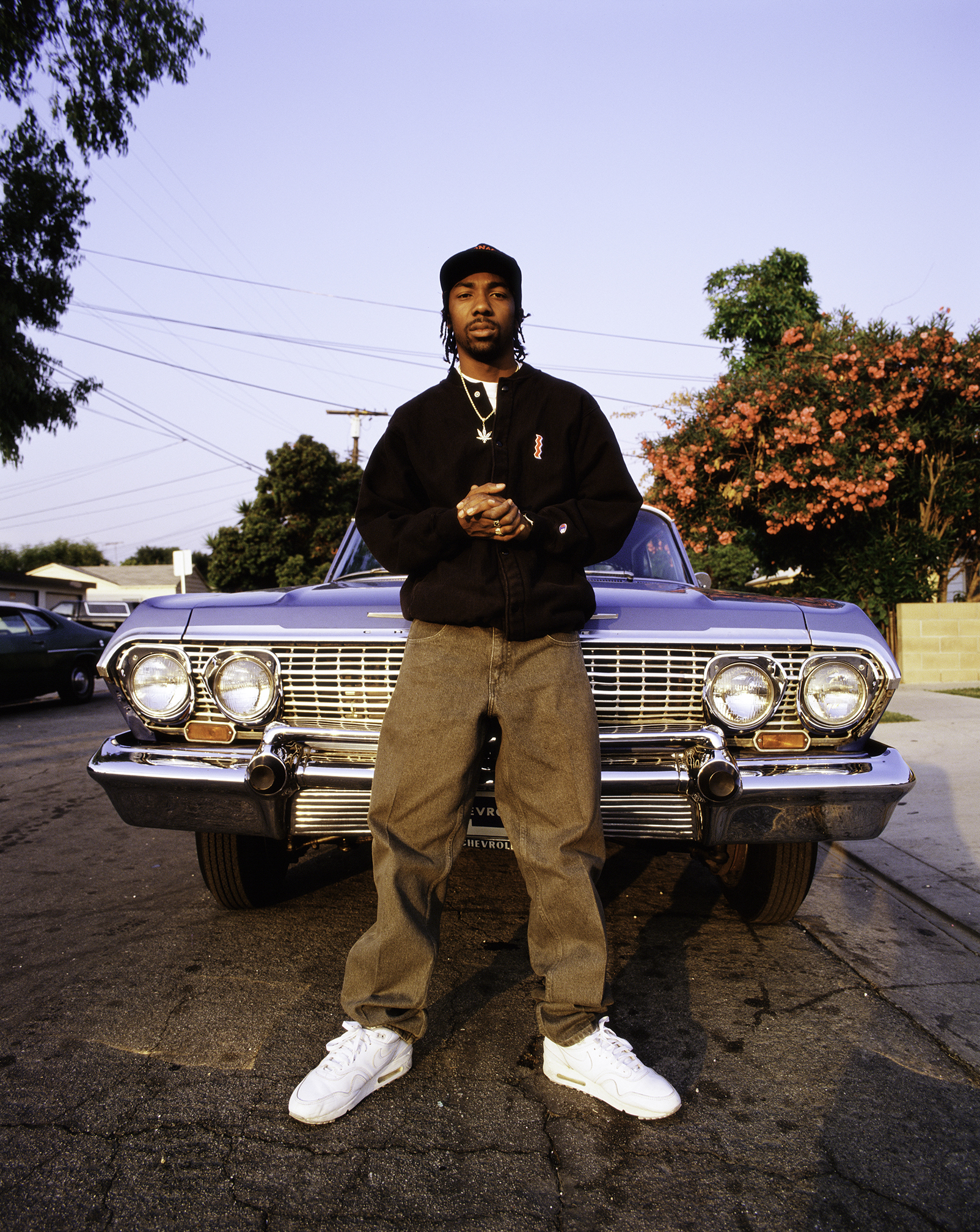 How did you become such good friends with a lot of the artists you shot?
I got taken in because I enhanced the party and the vibe, so they always liked having me around and I just happened to have a camera. Nowadays people keep their inner circle so tight that they sometimes don't even let in the people that have the real talent, even though they need them to document the movement.
What was Pac like to work with?
That's my man. He was always good to me. No-one has the volume of photographs of him that I have.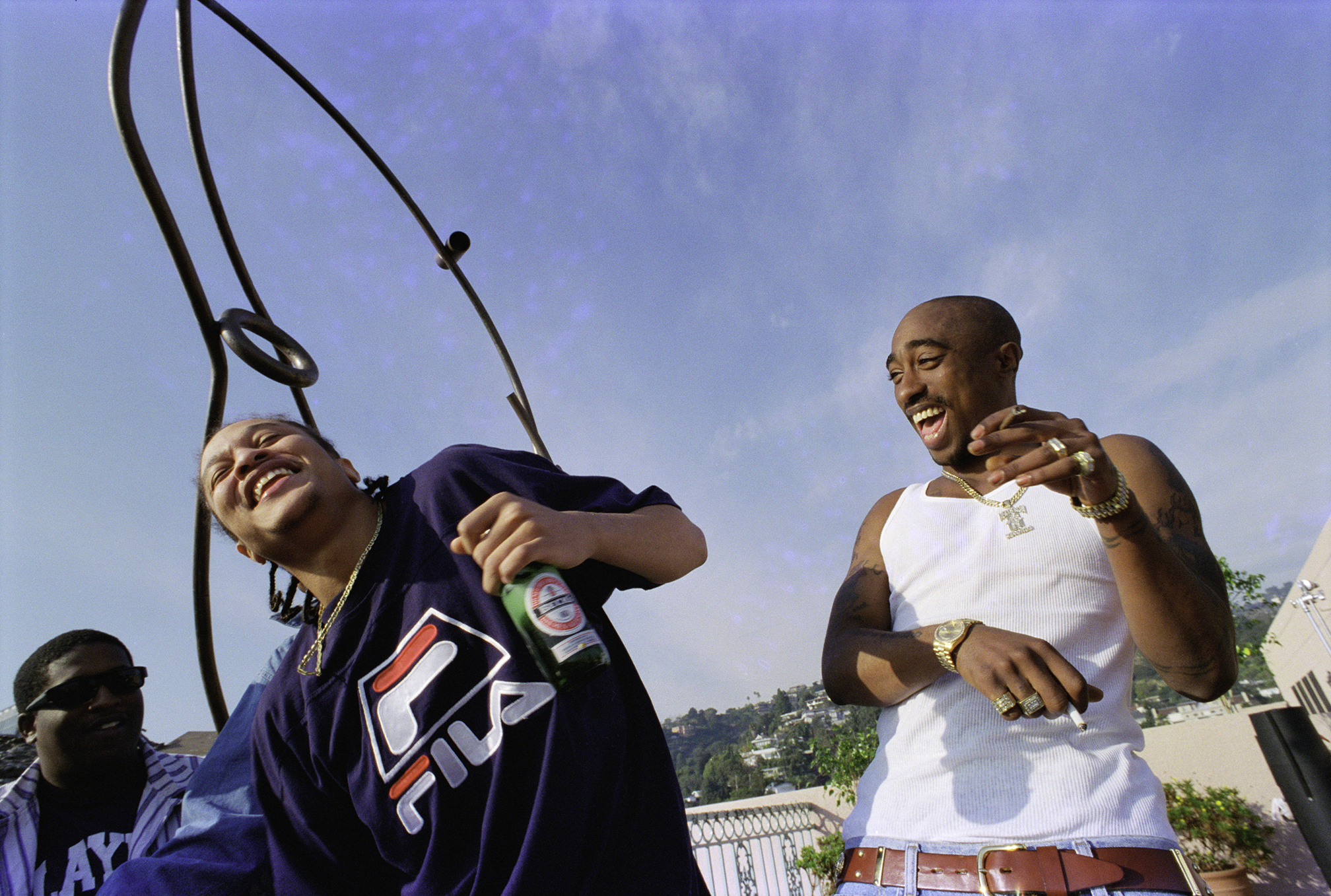 When did you first shoot him?
It was in 1993 for The Source. I caught him at Jack The Rapper and then we put him on the cover of The Source in '94. That was him coming out publicly as that dude by having a solo cover.
How about those photos of him at his spot in Atlanta?
The nice thing about that session is that we were in the studio and then we went back to his house, and I kept the camera going. All that stuff in the backyard was taken after we'd done that iconic image of him smoking and the portrait of his back. We did all that at a Radisson hotel by the airport.
I'd booked the convention hall, and I'd set my studio up in there. Then we went back to his crib and he handed us a vintage bottle of Moët, pulled out like an ounce of weed for the whole room and we just drank and smoked and talked for hours. All the Outlawz cats were there too. We were all in this together. He showed me his gun collection in his bedroom.
Would you say he was your favourite person to shoot?
He was definitely the easiest.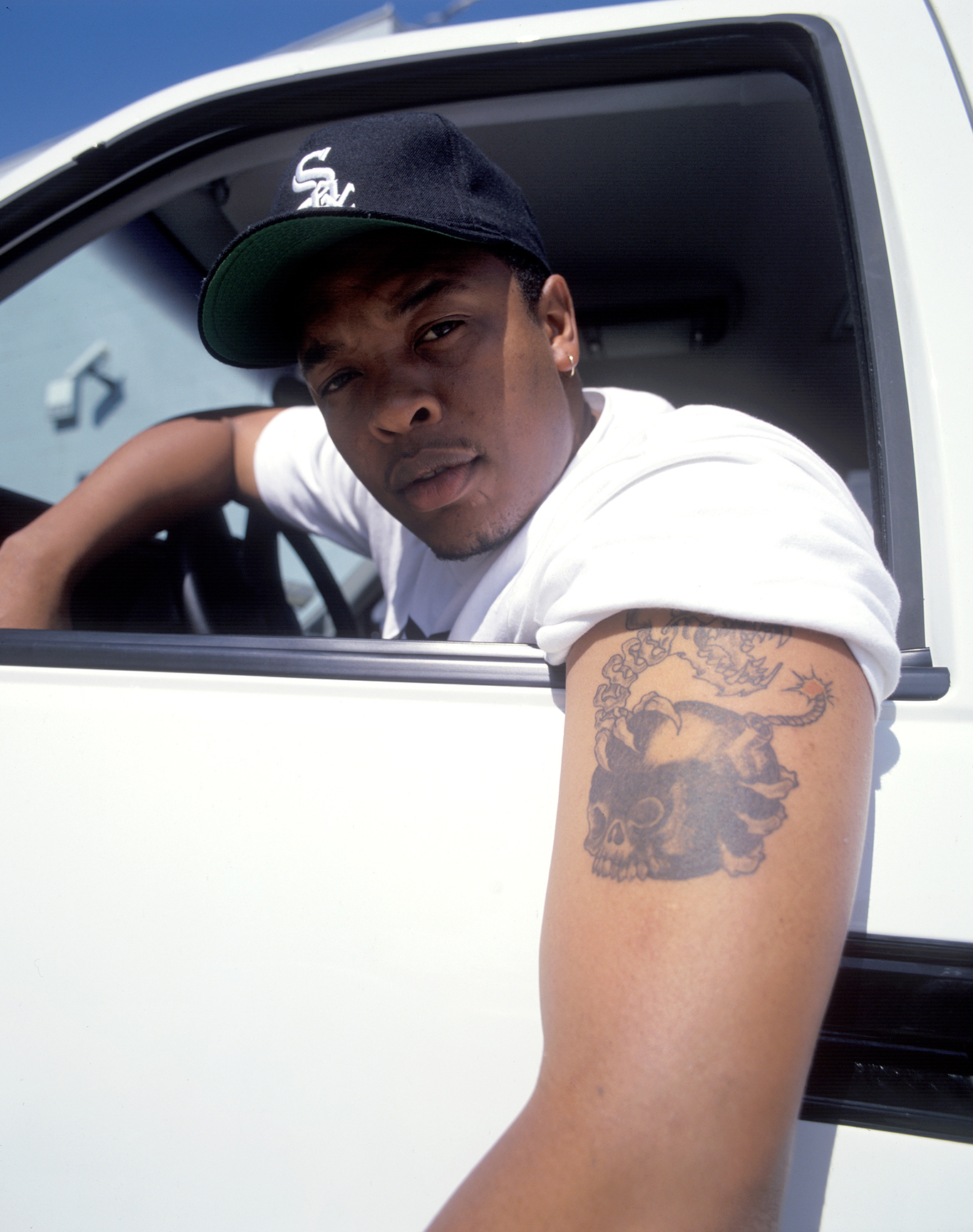 Because he was a natural show off?
Yeah, he totally understood it. He understood the camera and he knew to respect the photographer and since he respected the photographer we were able to have a body of work that's still iconic 20 years on. It's almost like he orchestrated the image that he was going to leave behind.
How about Biggie? You shot him a lot too?
Yeah man, Biggie was my man too.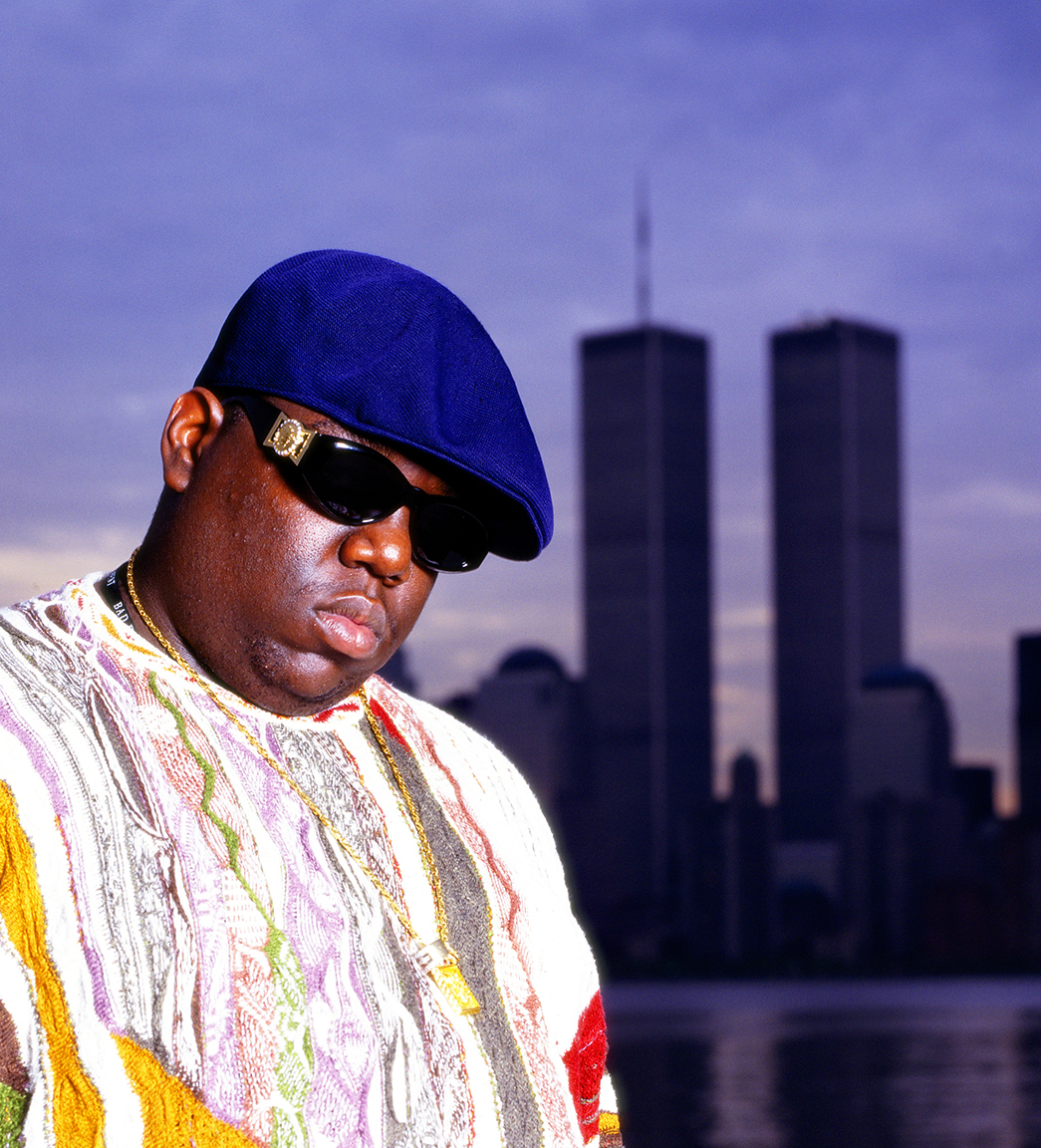 I'm like Switzerland, I was in the middle of it, but I wasn't in the middle of it, if you know what I mean. When things got real hot, when Pac died. I'd shot him just nine months prior on the rooftop in LA at The Bel Age Hotel.
What was it like photographing people when they've got guns pointed at you?
I had a rule in place with guns: if you want to point a gun in my direction, then you gotta clear it and then I gotta make sure it's cleared. Which for them was kinda cool that I knew how to clear a gun.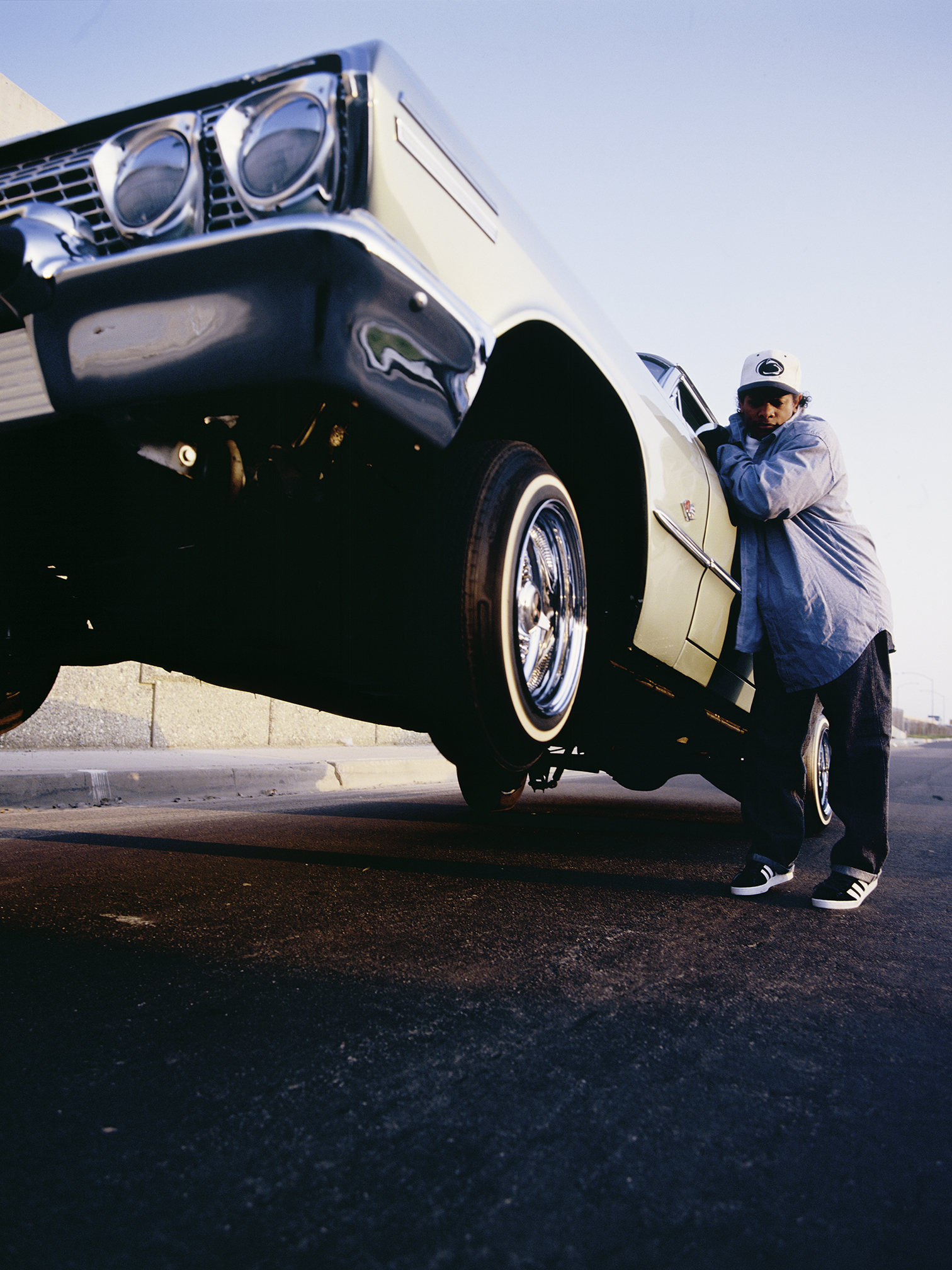 Have people ever questioned your views on guns? Because they appear a lot in your photography.
Yeah they have and honestly, I've had to check them real quick because should we be worrying about this young kid with a gun or should we be asking society why do we create a society where this young kid needs a gun. That's the fact. I'm showing the reality. They're your children. These are the lives of your offspring.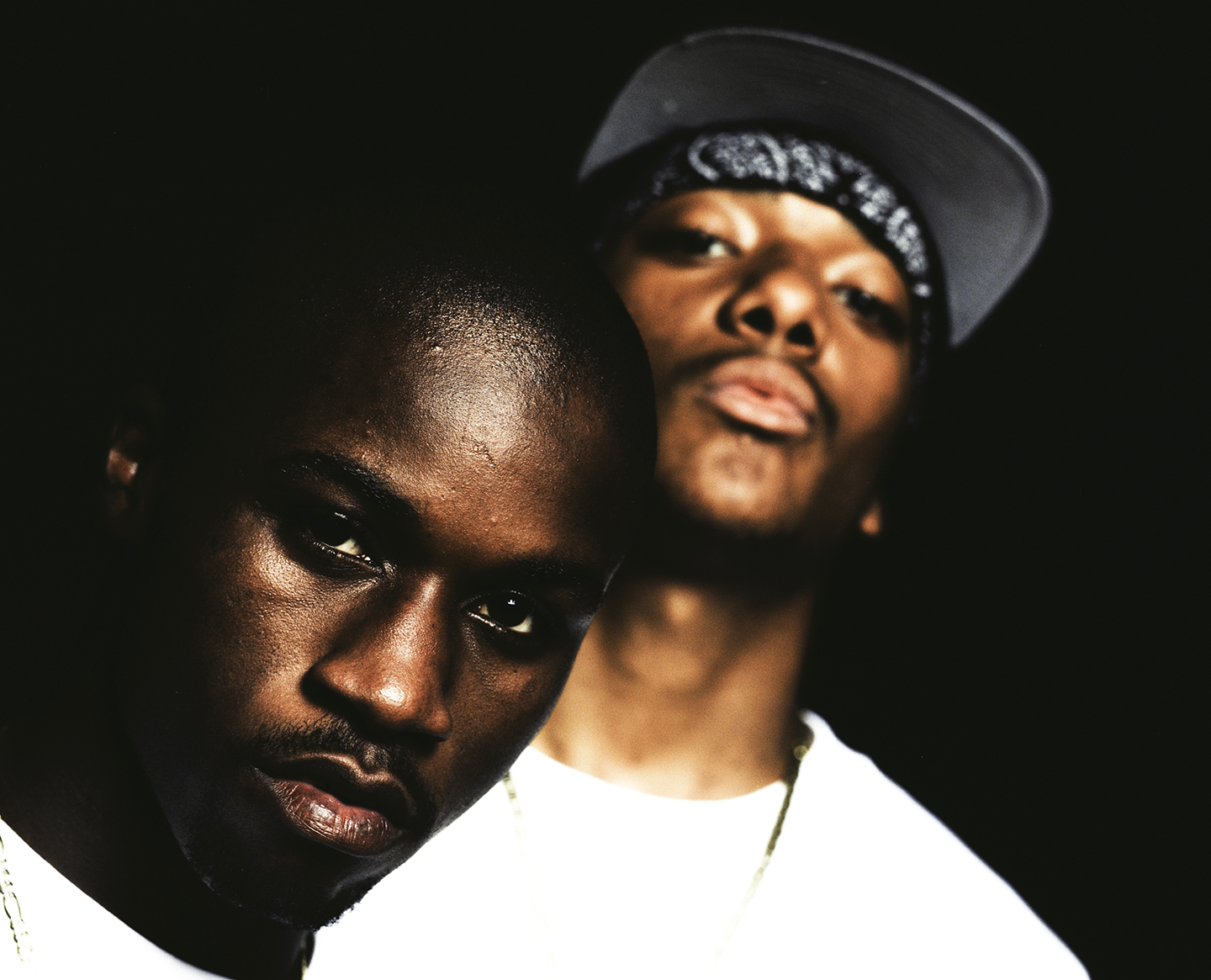 Would you ever consider shooting any new rappers today?
Yeah, but if they want to hire a camera, they can hire a camera. If they want to hire me, then you hire me. You gotta know why you're calling me. My photo career doesn't really need anybody else to be honest. But if there's a motivated artist that wants to be blessed, it takes me back to the early days, I'm always looking for those people that have that hunger and desire.