48 Hours In | Trieste
The city in north-eastern Italy is a chill treat for travellers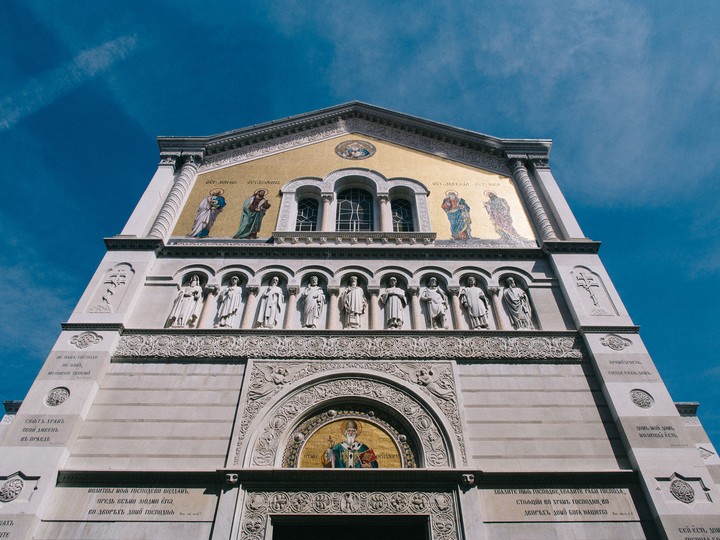 On the border with Slovenia, Trieste is a small Italian city with beautifully melancholic sea views and a nice slow flow. It was a favourite of writer James Joyce, poet Umberto Saba and Missoni founder Ottavio.
Start the day with a capo in B in a bar overlooking the sea, read a book at the Molo, socialise over an aperitivo at sunset, then a few cheap drinks later find yourself in some random bar around Città Vecchia. Trieste nights are long: before you know it you'll find yourself walking though the Piazza Unità when the sun is coming up just desperately looking for some place selling pizza.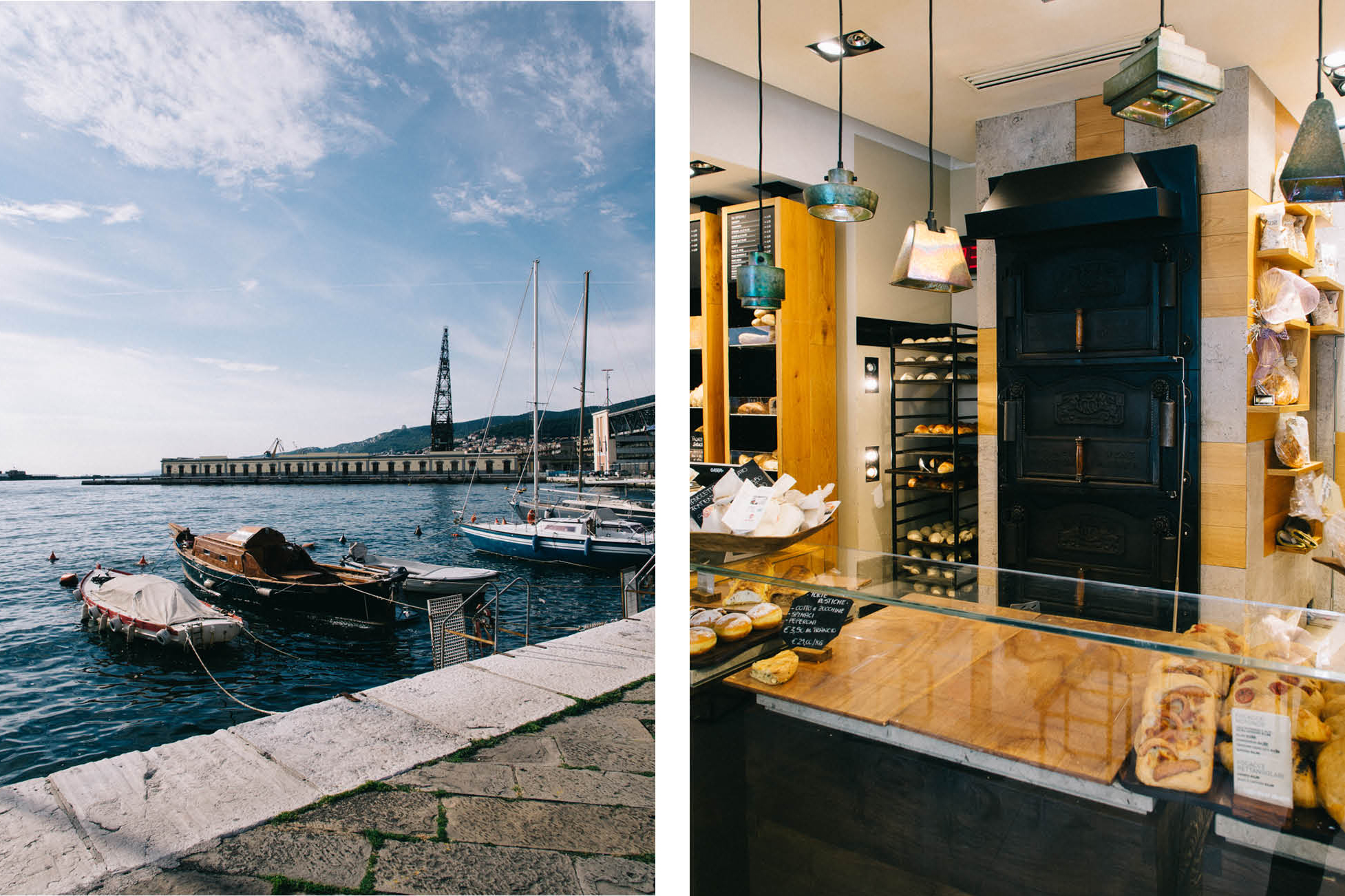 Mitteleuropean Heritage
As you can tell from its architecture, food, and dialect, Trieste is an intricate patchwork of cultures and home to a varied population. Having been the most important seaport of the Austro-Hungarian Empire, the city hosts historic cafés with fin-de-siècle interiors that wouldn't look out of place in Vienna. It's one of those spots where a Catholic church sits beside a Serbian Orthodox temple next to one of the largest synagogues in Europe.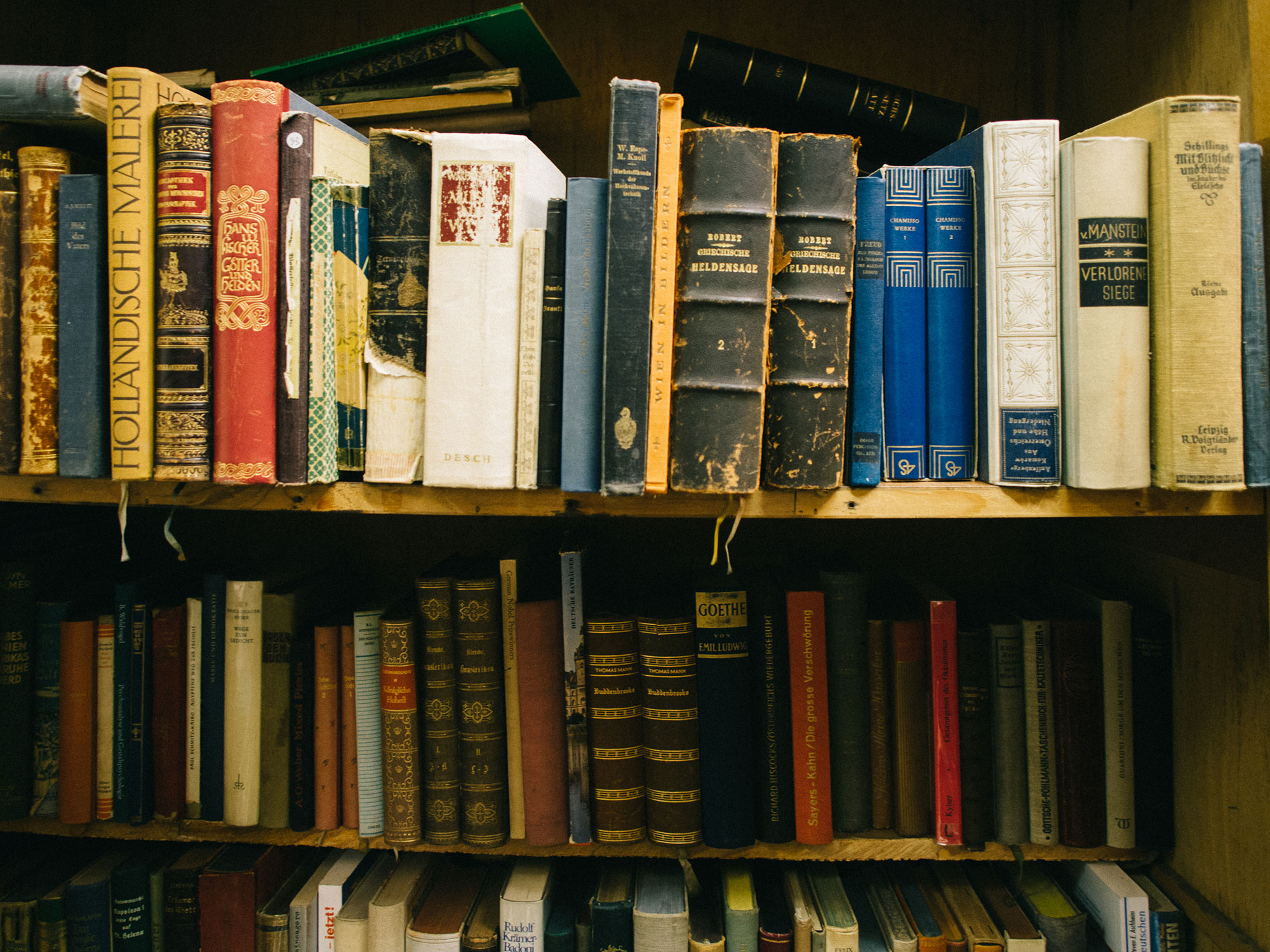 Bottega del Nonno
You can buy beautiful old volumes of books in this store just for €1 (who cares if you don't read Italian). It's full of literary treasures, old postcards and vintage newspapers. Without even noticing, you could lose an hour or two lost in the magical, chaotic store owned by Mr Pierluigi Kruml.
Via Felice Venezian, 20.
Vegan lunch in Cavana
There are crooked, cobblestone streets, small shops, beautiful old buildings, cafés and tiny bars near Piazza Cavana – the heart of Trieste's old city. Take a tour of design and jewellery ateliers, small modern galleries and vintage shops before having a healthy lunch at stylish Salumare, a Triestine buffet featuring only fish and seafood, or opt for Zoe Food, a cozy vegan restaurant where you can relish quinoa tacos, marinated tofu, wok-fried vegetables and vegan cupcakes.
Via Felice Venezian, 24. zoefood.com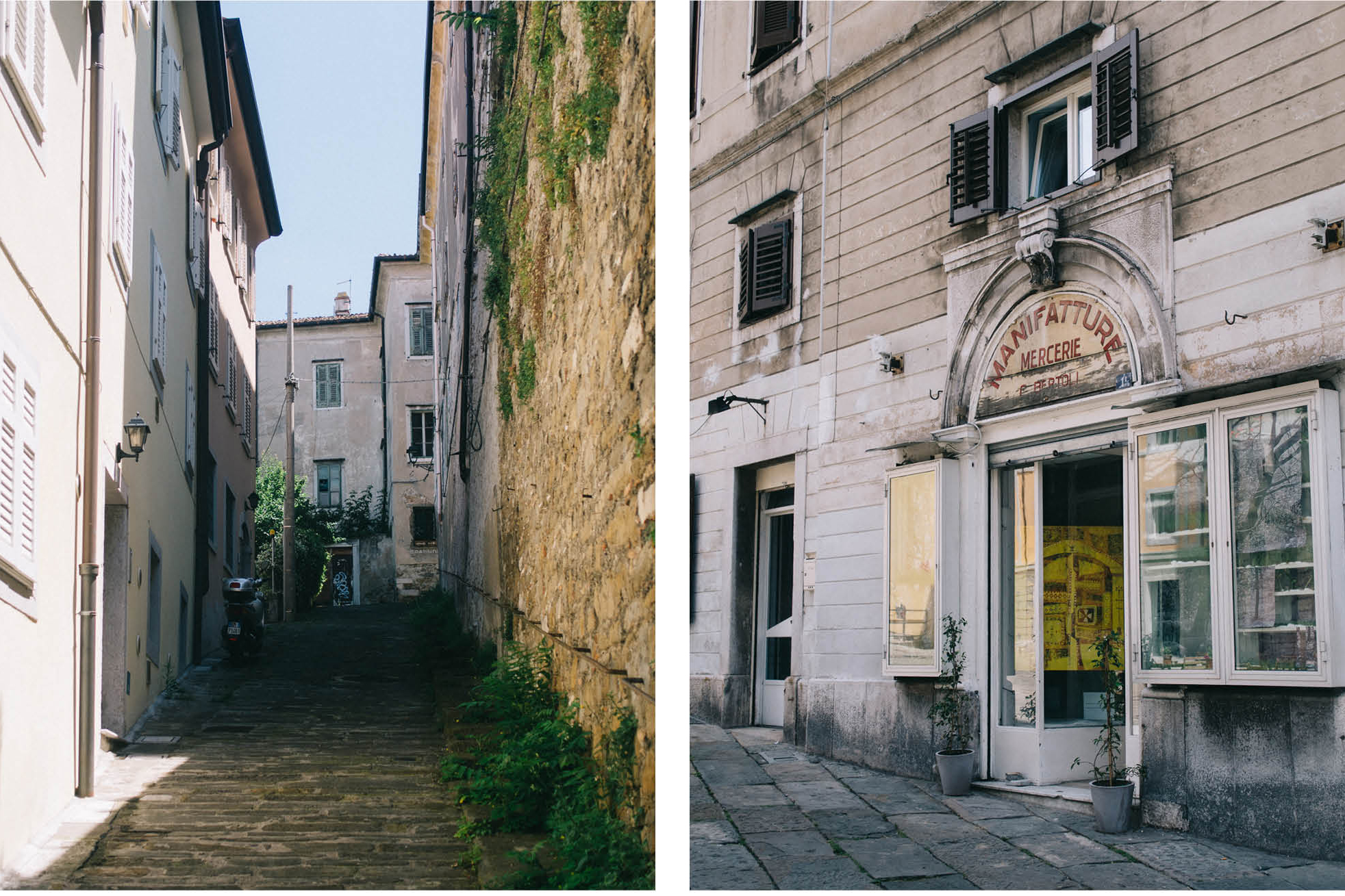 Sunset aperitivo at Barcola
On a hot sunny day, Triestini drop by at Barcola, a waterfront walk where you can sunbathe, take a swim and grab a drink by the sea. At Barachin de Barcola, an unassuming small wooden house in the pineta, you can buy yourself a white wine spritz and chill watching the sun dip below the water.
Viale Miramare, 211.
City view from San Giusto
Standing among the Roman ruins next to the San Giusto Castle you can enjoy a breathtaking view of the city and the gulf at night. It might bring to mind James Joyce's Finnegan's Wake famous line: "And Trieste, ah Trieste ate my liver!" Speaking of livers, in case you might want another drink, there's another barachin just around the corner.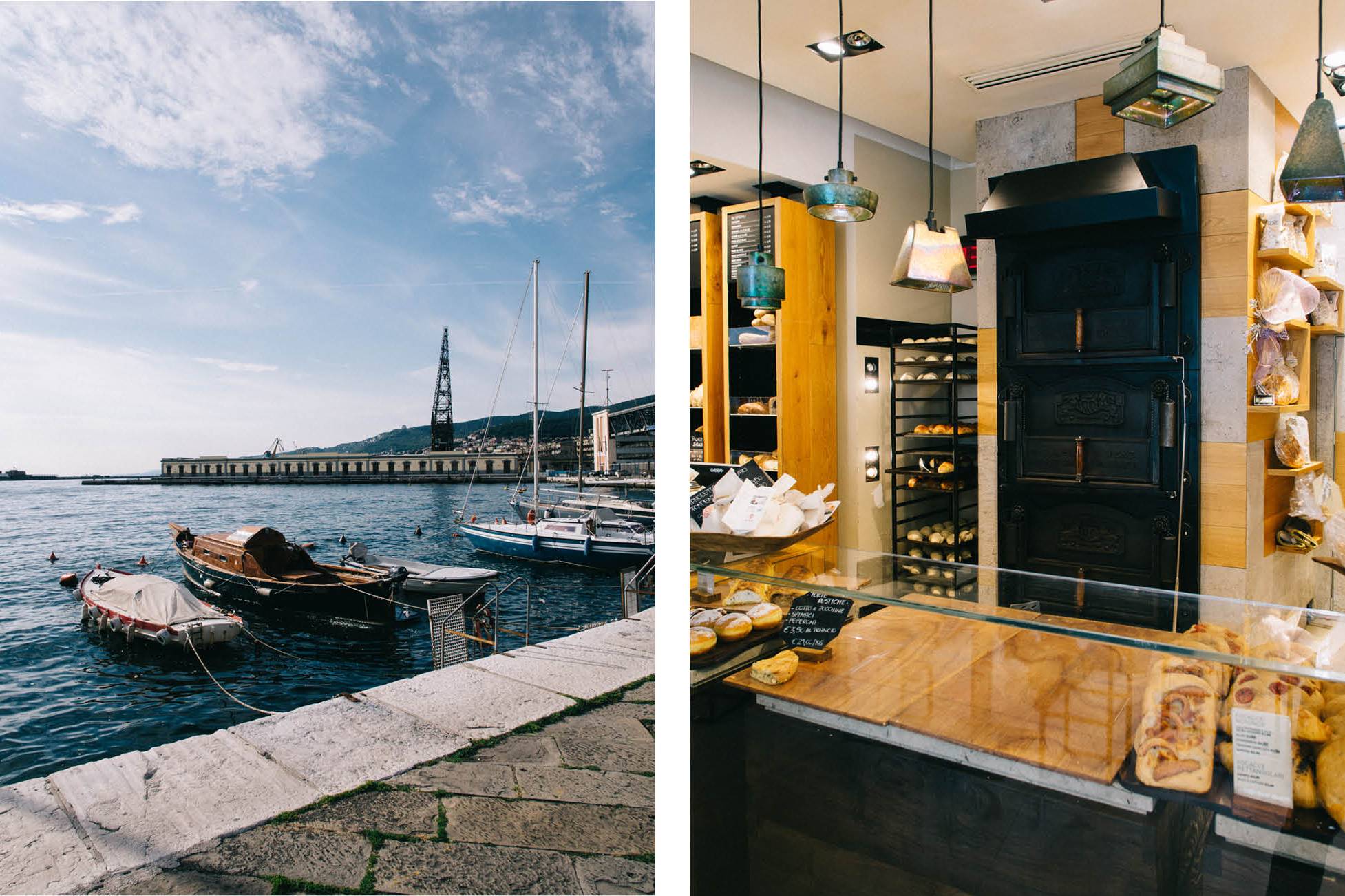 Late night food on Viale XX Settembre
If you're starving in the middle of the night after partying too hard, grab tasty Italian food at Pane Quotidiano, a bakery open 24/7. Or come here for a laid-back breakfast and a nero – the equivalent of espresso for Triestini.
Viale Venti Settembre, 11. ilpanequotidiano.com