Hotboxing Helicopters | The Weird World of Luxury Weed Tourism
As Canada prepares to legalise, an entire industry of luxury tourism for high-rolling stoners is emerging
"Luxury travel" and "weed" are not normally words you'd expect to find sharing the same sentence. As loveable as they might be, the stereotypical stoner (as seen in every high school movie since the dawn of time) is not normally a high-earning, high-achiever. Nor are they likely to travel much further than the distance between their sofa and the fridge.
Of course anyone who's ever inhaled will know that picture is a gross oversimplification. But the fact remains that weed has a long way to go before it'll be in the same bracket as something like champagne.

Yet as Canada moves towards full legalisation (right now, it's only possible to smoke with a medical prescription until October 17), a change is afoot. The Canucks are following in the footsteps of Alaska, Argentina, Colombia and Colorado among others who have already freed the weed.
"Weed has a long way to go before it's in the same bracket as champagne, but things are changing."
And as the global generation that grew up festishising BC bud gets older and richer, so they're seeking out more socially acceptable, luxurious ways to enjoy their drug of choice in its homeland.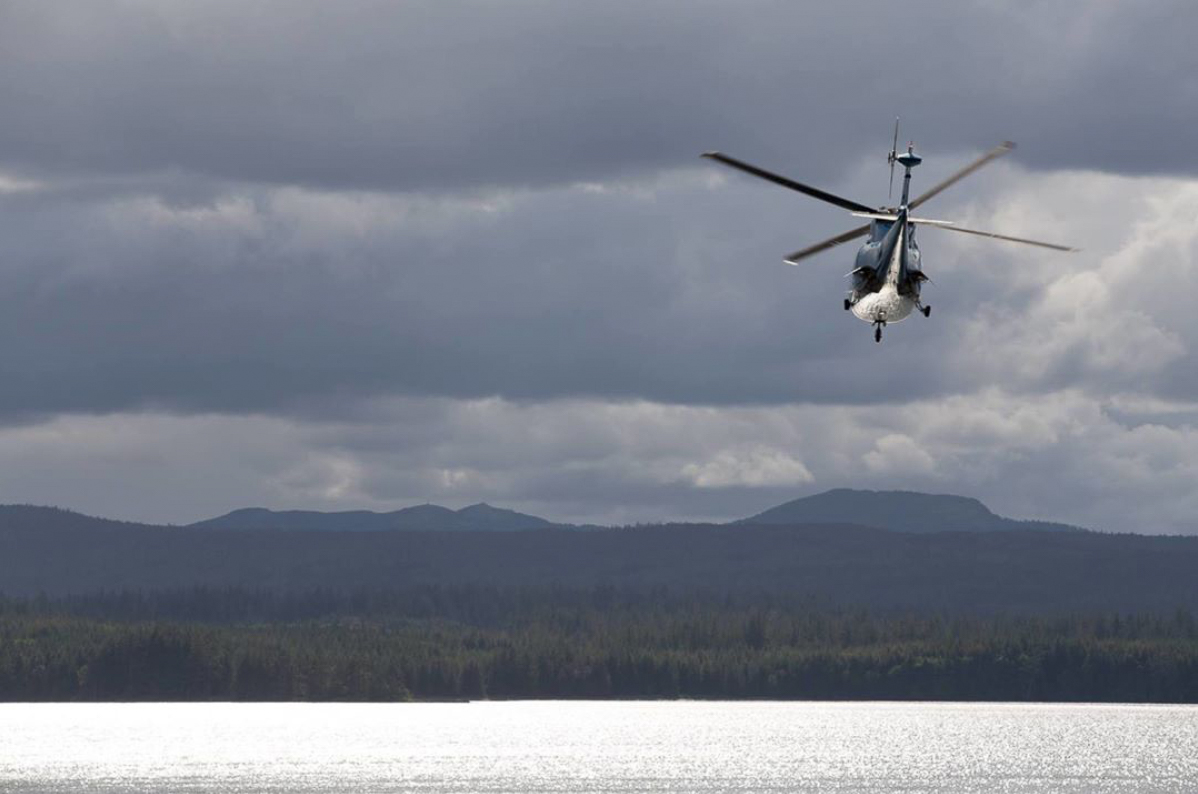 All over Canada, luxury tourism companies are popping up so first class travelers can smoke in style. One being Butiq Escapes, a travel company based on Vancouver Island.
"We're jumping head first into an industry we think is going to be a very lucrative market," says the company's founder, Ryan Clark. "We're quite excited for legalization here in Canada and it's about time, as cannabis has always been a huge part of the culture here."
He will be offering the Highest of Highs tour, which offers private helicopter getaways to see the stunning Canadian landscape while blazed and free from the crowds. Clients will legally be kept safe while smoking in their private charter aircraft.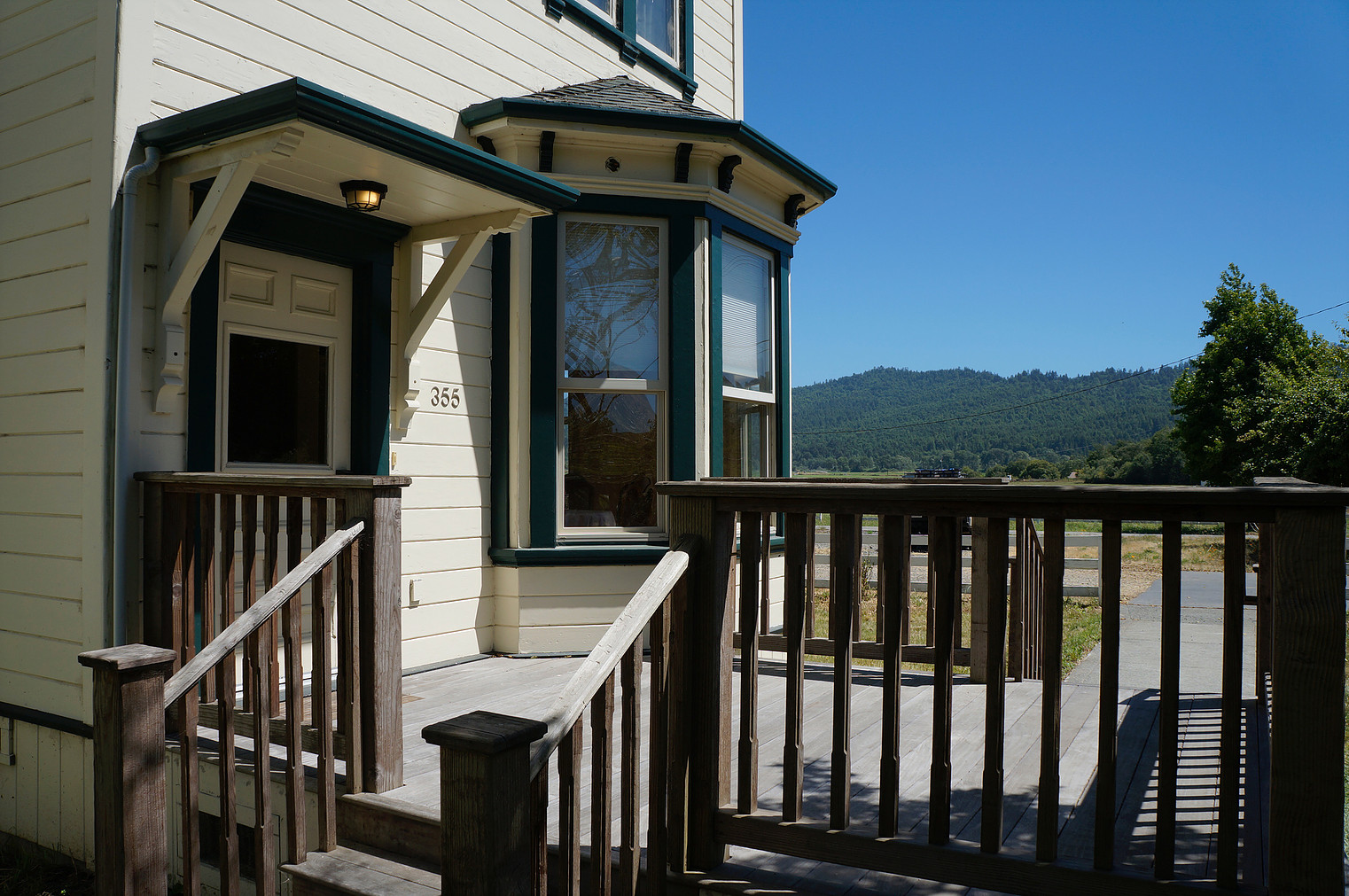 "From heli-hiking to coastal day hikes, we've got something for those that love a bit of nature and exercise with their high," said Clark. "It breaks away from a stoner stereotype and showcases there's a sophisticated approach to cannabis tourism."
Clients can smoke without the stress of hunting for a shop (or heaven forbid, a dealer) as weed will be waiting for them at their accommodation. "We also pack and deliver cannabis goodie bags so our guests don't have to visit a public dispensary," said Clark.
One potential roadblock however is that even when it becomes legal, hotels might ban weed smoking on their premises, in the same way plenty of hotels in North America ban cigarette smoking near their buildings.

"Hotels might [also] ban vaping in their suites and that's something all luxury travel agents will have to keep in mind," said Clark. "We really want to stay on the mark with our brand and deliver tailor-made experiences that give affluent travelers an unforgettable trip in more ways than one."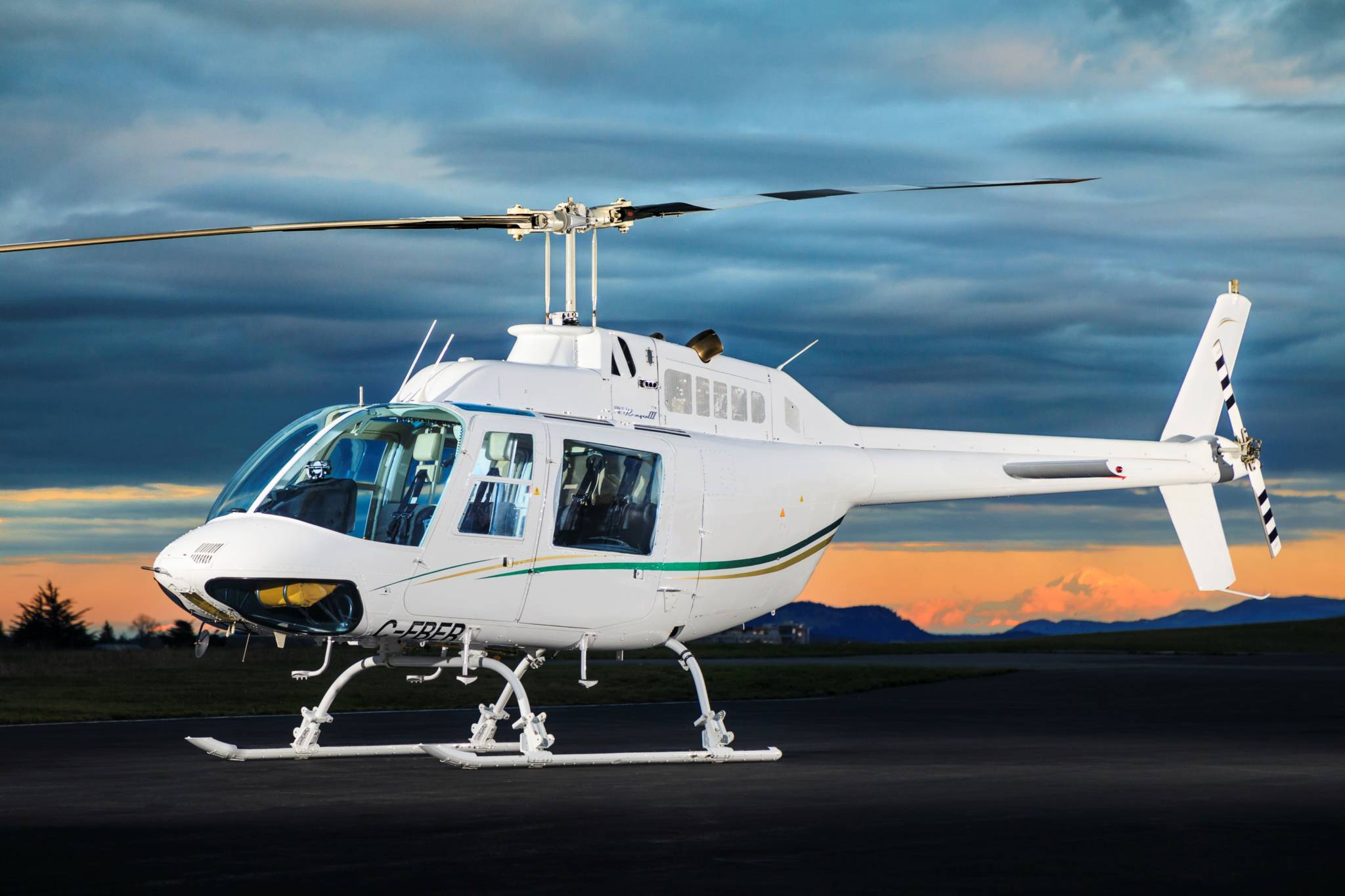 Clark isn't alone either, as a whole market is surfacing and not just in Canada. From luxury rental websites like Bud and Breakfast, the "Airbnb for weed smokers", to the smoke-friendly hotel in California, Riverbar Pharms.
There are also luxe accessory companies offering high-end sweets. Kiva makes cannabis-infused medicated mints, while in California, Défoncé bars fuse matcha-flavored chocolate with cannabis.
Besides ordering them online, many high-end weed products are available at Med Men, New York City's first luxury cannabis store, which opened in May. For those who prefer to stay at home, AuBox is a subscription company in San Francisco which mails monthly boxes with the latest weed products.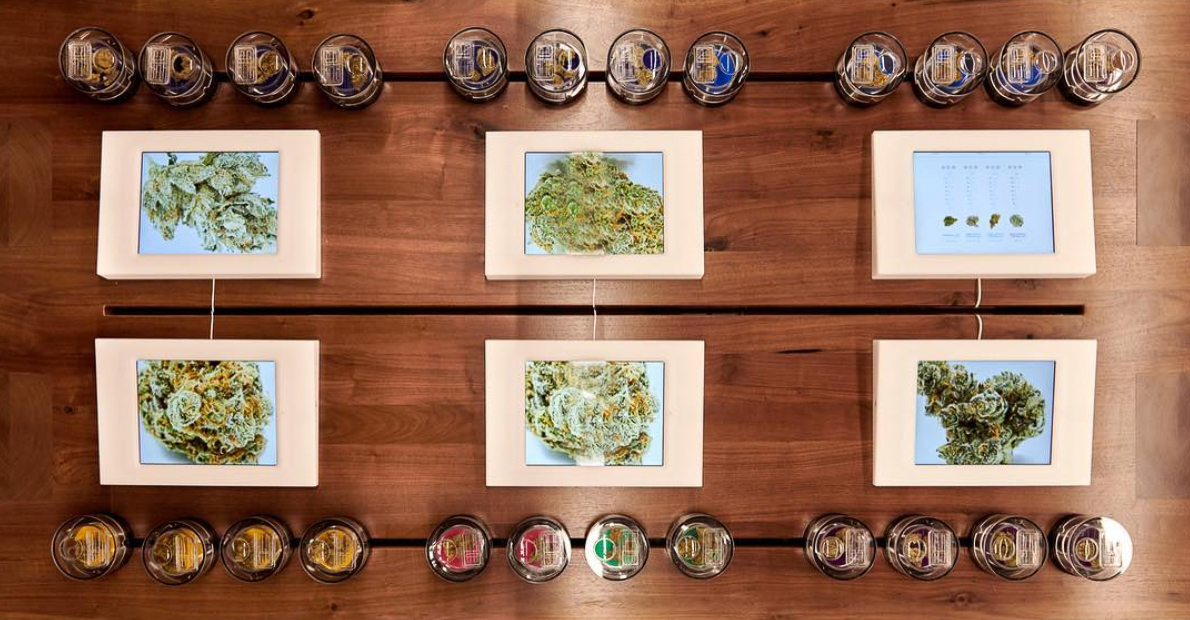 One company taking upscale weed products to the next level is Beboe, which offers clean weed products and vaporizers paired with THC and CBD oil in their Beboe Box, a three-piece smoking kit for people who want to "share an elegant microdosing experience with a friend or loved one." They also sell vegan pastilles, which are grandma-style candies made from cold water hash processing and are made from organic plants grown without chemicals.
Beboe co-founders Clement Kwan and Scott Campbell think the link between pot and luxury is growing especially with millennials, and taps into the fact that sometimes a joint is not enough.
"We created our company because there was nothing on the shelves that really addressed our own needs," said Campbell. "I'm incredibly discriminating about what I eat and put in my body, so it needs to start with the best quality plants possible, no pesticides, and are processed in a way that is as gentle and respectful to the plant as possible. We're basically making the organic cold-pressed juice of weed."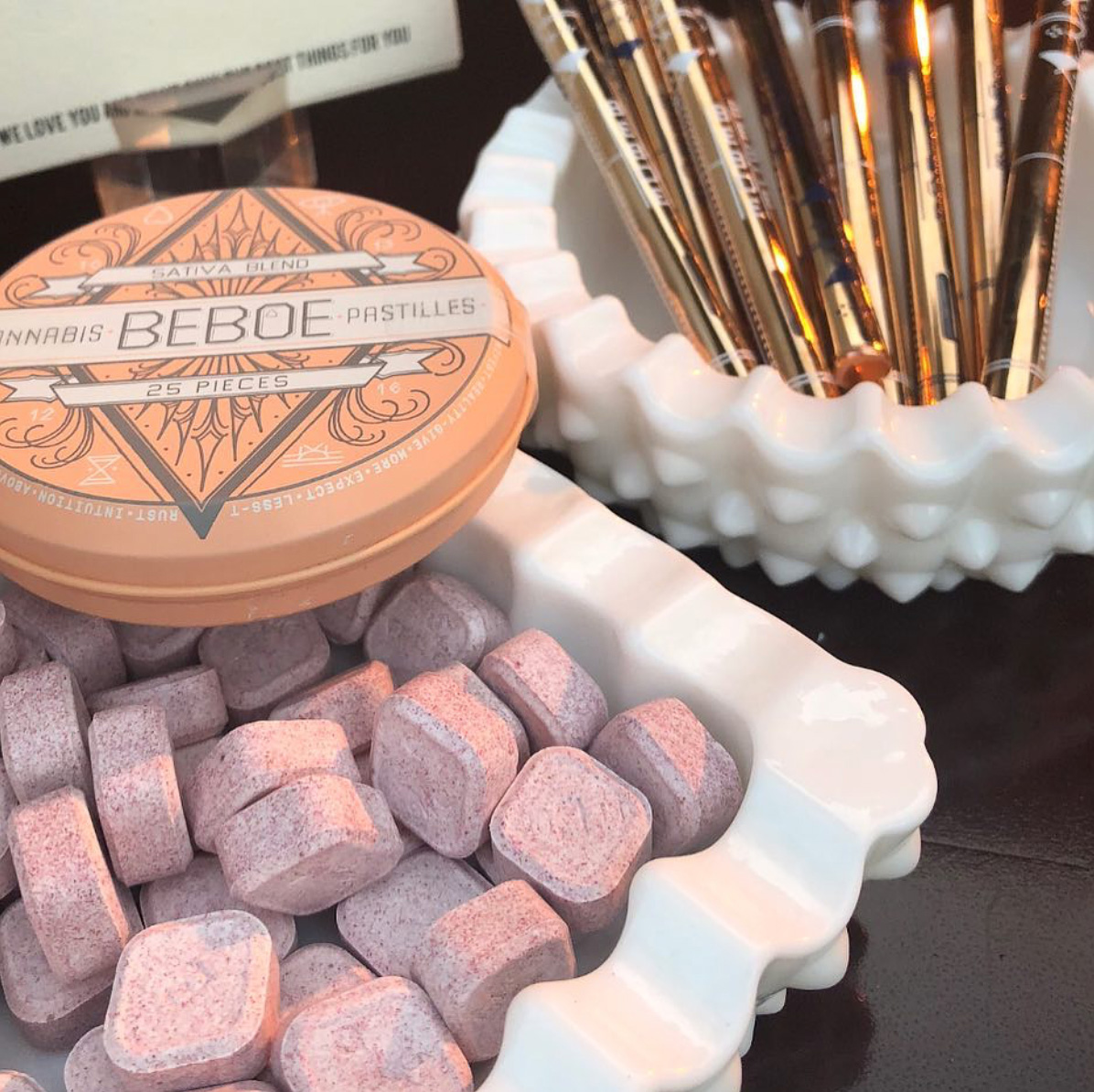 Their company, based in California, caters to a high-end clientele who can order from dispensaries. But more than convenience, they wanted the gold rose design to have style in a potentially booming industry.
"What we will see is that cannabis will be so seamlessly woven into the fabric of society, it will be used during travel to luxurious destinations and accommodations, as you would with a nice bottle of wine, tequila and or Loro Piana sweater," said Kwan. "That is what we aim for when creating Beboe, products that can easily integrate into social settings."
Probably the most social of all, weed cuisine will see a rise in herbal tea and cannabis-infused cuisine at restaurants. Canadian chef Mary Jean Dunsdon, known as the 'Martha Stewart of weed,' says that weed tourism is doing the country some good. "There is still a stereotype of marijuana smokers as a dumb surfer guy or a gangster but it's just not the case anymore," she said. "The marijuana market is growing rapidly, I think it's going to be the new money."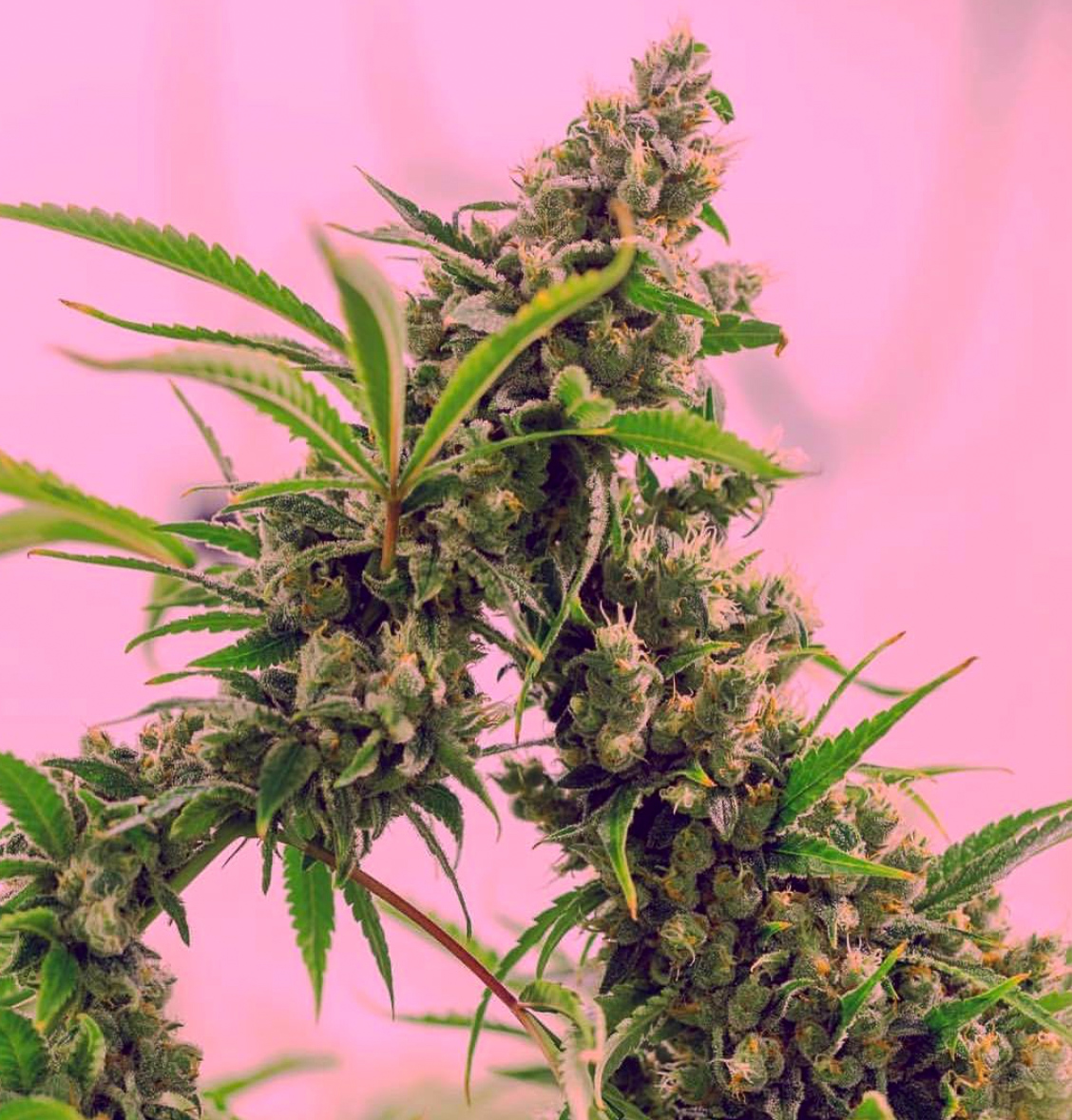 There is, of course a downside to this new breed of green-loving tourist. Weed-friendly cities like Amsterdam have definitely struggled with the influx of certain types of visitors since they permitted smoking in their famous coffee shops.

As the city's alderman Udo Koch emphasised in a recent interview: "If the only reason for you to visit Amsterdam is to get loaded, to get stoned out of your mind, look, we can't hold you back from coming, but we don't want you here."
In Denver, restaurants have also been suffering with the rise of weed tourism. Waiters and cooks are quitting to make double the salary to harvest weed in Colorado greenhouses. Then of course you have to know the actual rules. Despite all the media coverage around the legalisation decision, you can't just spark up a spliff on a Canadian high street.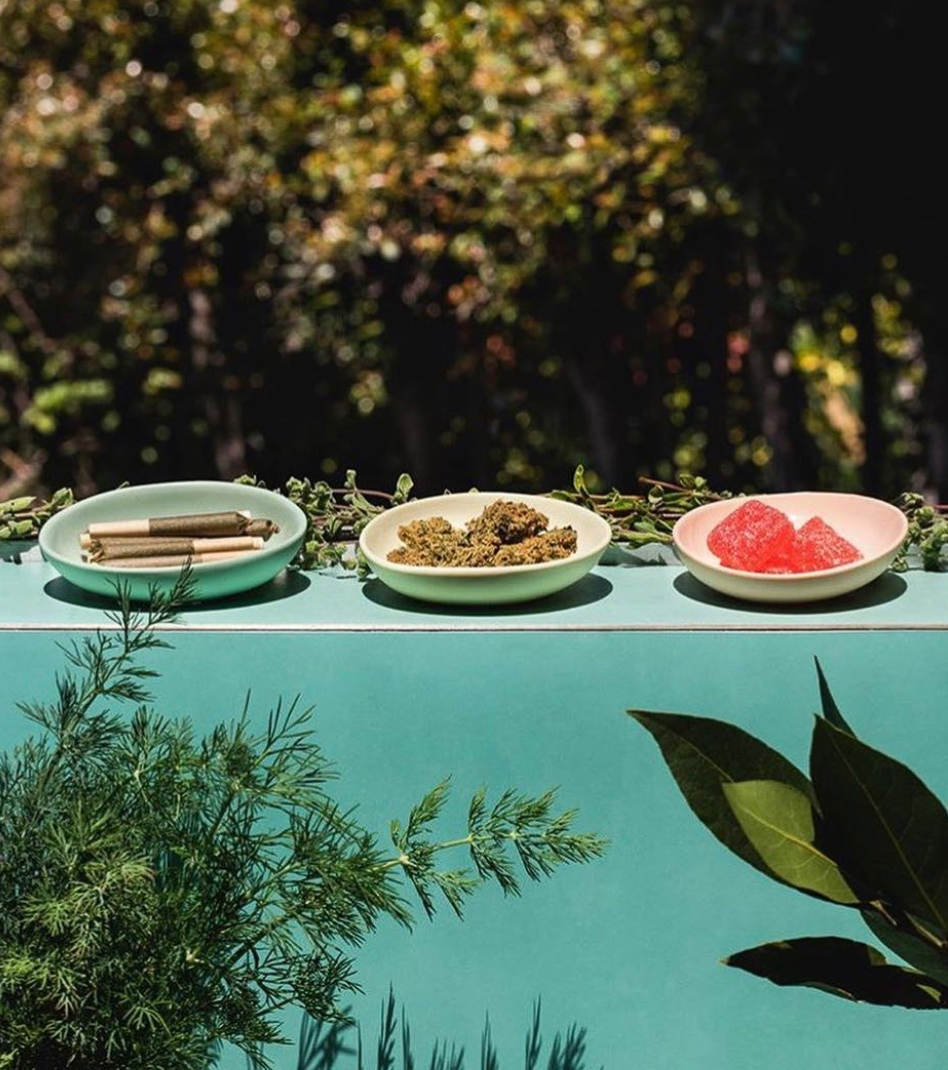 According to attorney Matt Maurer, vice chair of Cannabis Law Group at the Torkin Manes LLP in Toronto, until the law actually changes this October, it's still illegal for anyone to buy cannabis in the country without a proper medical document. "Visiting a dispensary may not in and of itself be illegal, but buying cannabis from a storefront dispensary currently is," said Maurer.

But whatever the pitfalls, there's one thing that almost everyone involved in the sector seems to agree on – the legal weed tourism industry is only going to grow. And for those at the luxury end of it, there are high times ahead.

Travelers are encouraged to consult a lawyer for any specific concerns and questions they may have on weed tourism. Nothing in this article should be taken as legal advice.