Sofia's Underground Art Scene is Booming
And other reasons why the Bulgarian capital should be your next European city break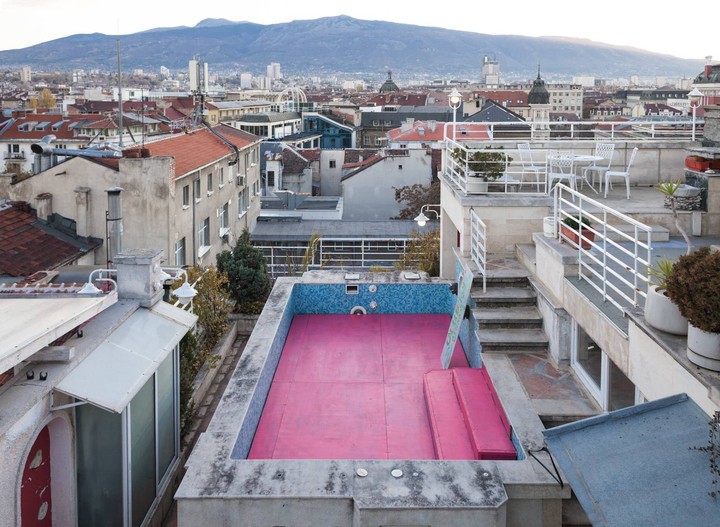 Photo: Mihail-Novakov
Beneath Bulgaria's austere Eastern European surface bubbles a creative underground. Capital city Sofia's art and design scene is flourishing, with a new wave of creatives bringing positivity and ambition to a once stagnant scene.
Opened just this summer, Generator is a space specifically dedicated to design and innovation, with the owners aiming to inspire, experiment and instigate change through lectures, discussions and workshops. Co-founder Boiana Gjaurova has noticed a series of independent spaces opening in Sofia – all part of an increasingly active subculture. Generator's latest project was an open innovation challenge that invited designers, experts and students to brainstorm ideas around the untapped potential of mineral water in the city.
Curator Viktoria Draganova is another key cultural figure as owner of Swimming Pool, a contemporary art gallery and project space converted from her great grandmother's apartment's rooftop pool. As a low-lying city with few opportunities for spectacular views, this is a truly special spot, brimming with guests attending Viktoria's carefully selected exhibitions, performances, screenings and events. Plan ahead to arrange a visit as openings hours are limited.
In September, Draganova will partner with fellow Sofia curator Voin de Voin to launch the very first Sofia Art Week. Last autumn, Voin opened Aether; a small, non-commercial project space that glows red under a LED lighting strip – a titillating nod to his choice of controversial exhibitions, dance performances and screenings.
After spending years in Paris, Amsterdam and Berlin, Voin has returned to his hometown because he thinks now's the time to put the city on the map. He has high hopes for the future of his city, believing the way local artists connect with the country's "rough and dark" history to create alternative audience experiences to be utterly unique to Sofia.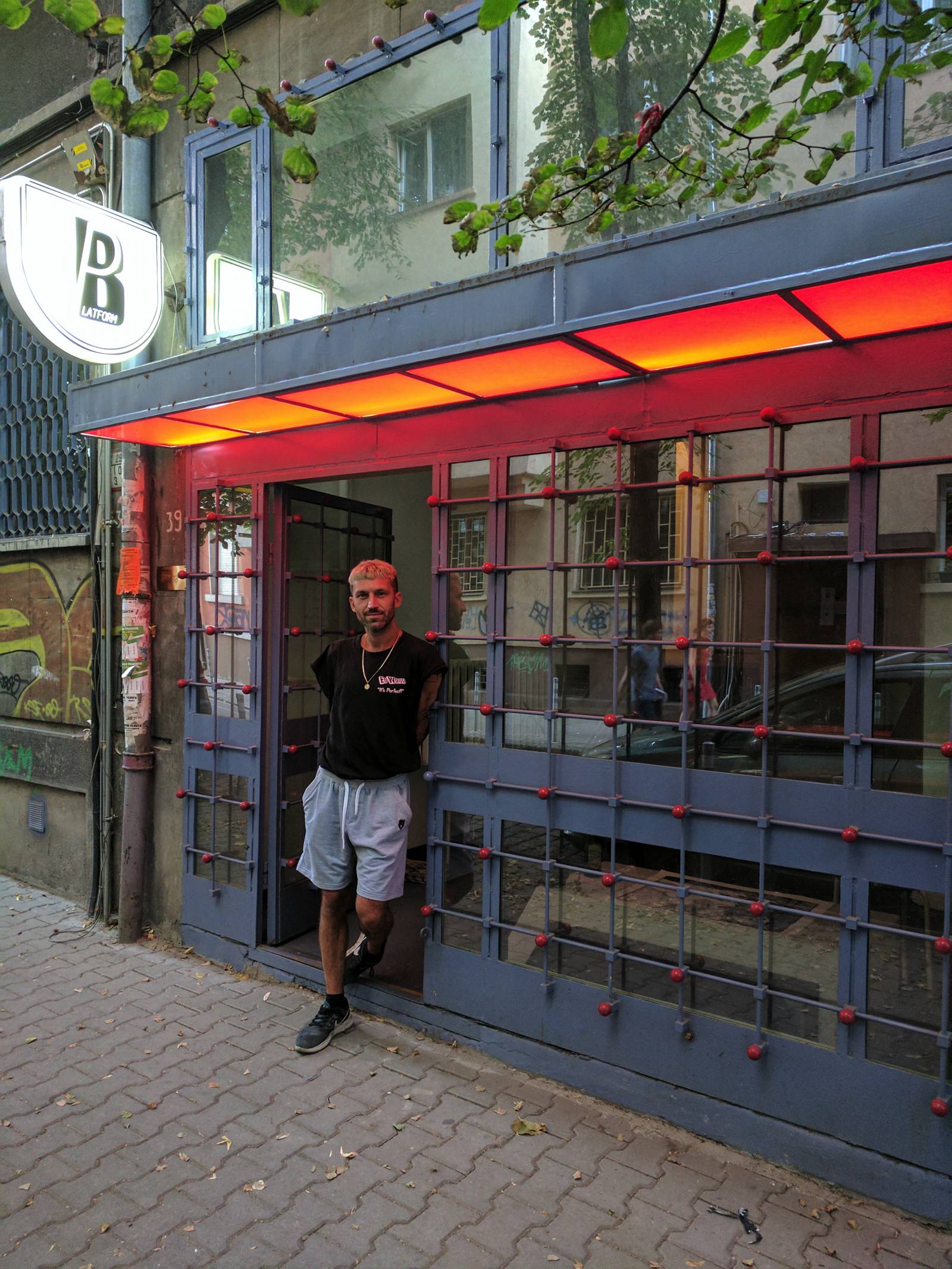 If you want to see the country's more canonised works, head to Sofia's National Art Gallery on Battenberg Square, with its 50,000 pieces of Bulgarian art and great selection of European photography. And if you want to hang out like a creative, head to Hambara, a hidden, candle-lit bar, which acted as a hub for artists and intellectuals during the Communist regime. Almost impossible to find, the wooden door is disguised and guests must knock-on to be led down a wax-capped staircase to the subterranean hangout.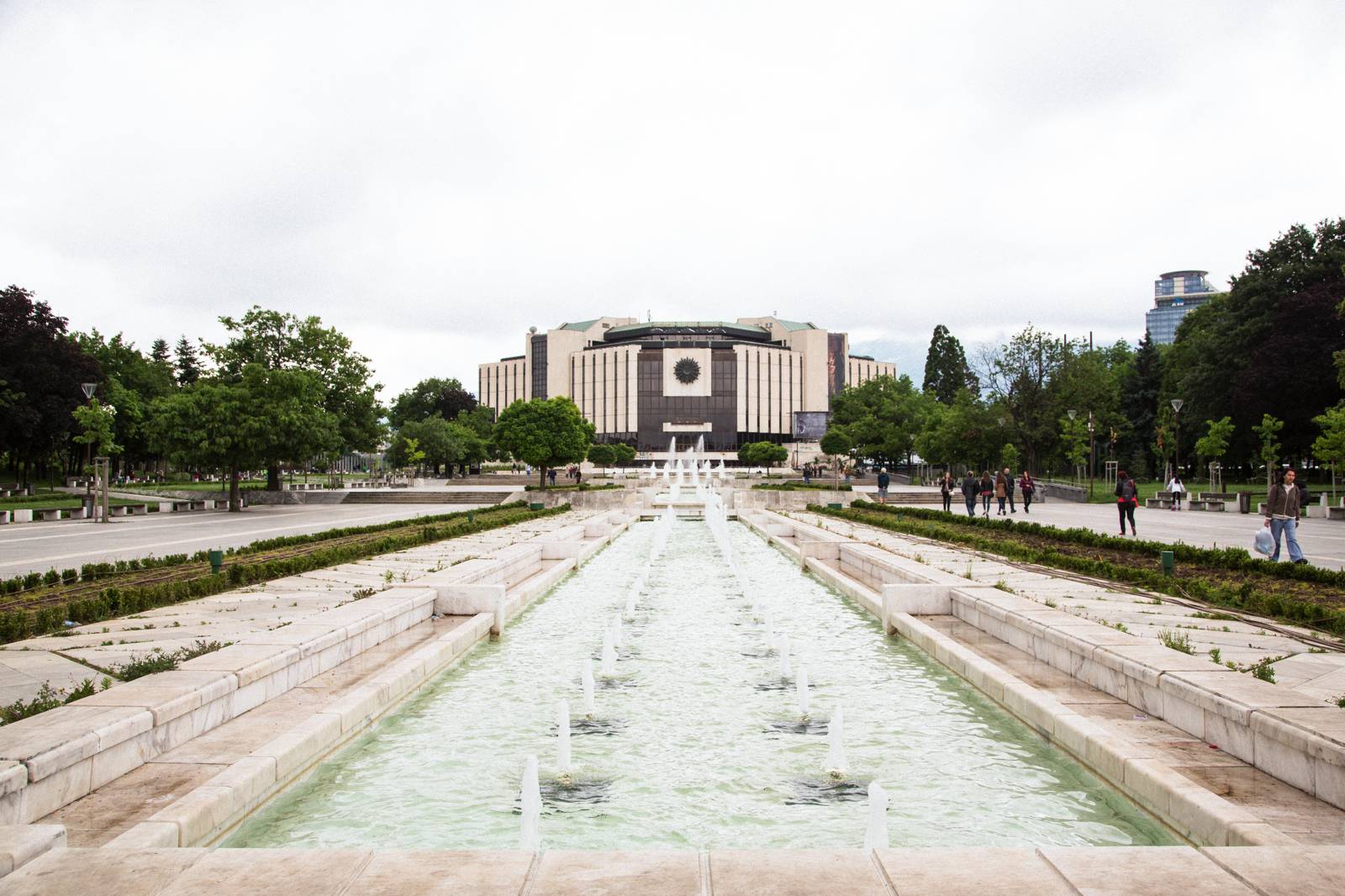 Food & Drink
Sofia's new age cafe culture imitates scenes of a more progressive European capital (and is recognised as an attempt to mask a troubled past with shiny espresso bars and colourful vegan cafes).
Street food is limited to slight variations of the local's staple: the greasy banitsa pastry stuffed with a mild feta, spinach, mushrooms or onions. However, a handful of reliable restaurants offer a solid choice of international dishes; Sun Moon's standout menu includes filling bean stews, nettle pizzas and turmeric smoothies. One for the evenings, Soul Kitchen's busy courtyard serves creamy aubergine hummus with homemade crackers and chunky beetroot burgers.
The 'Lady's Market' near Zhenski Pazar station offers bargain fruit and veg, which is ideal for AirBnBers and picnickers alike. Nearby, A:part:mental is a century-old residence turned casual lounge where guests are invited to self-serve homemade raspberry wine.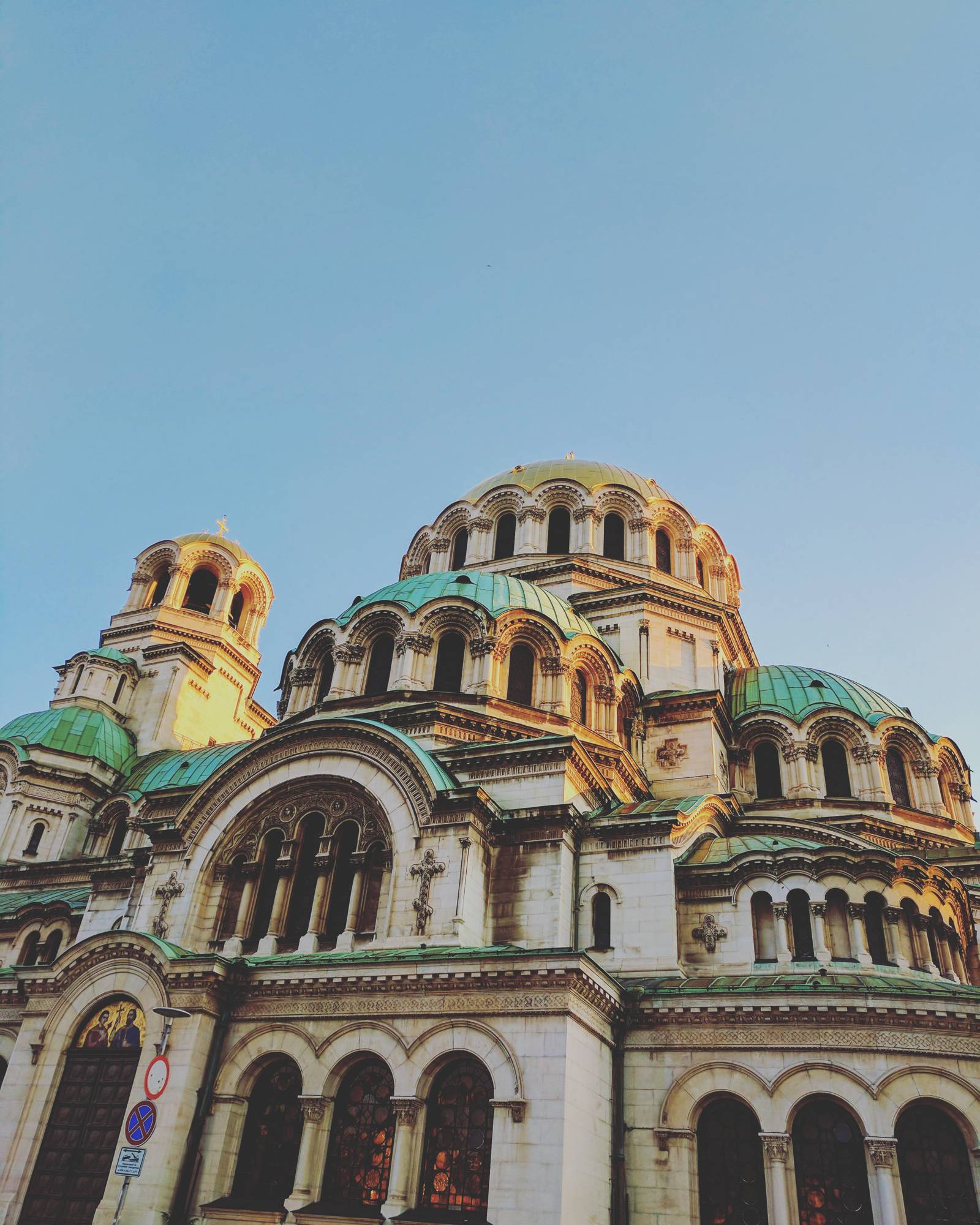 Shopping
As well as food, Lady's Market sells second-hand clothes priced by weight, making for seriously dusty rummaging, but some incredible finds. On the weekends, antique stalls also cluster around the bulbous Alexander Nevsky Cathedral, selling peeling paintings and stacks of silverware. Further south, the area of Sredets is known as 'the small five corners' peppered with locals hanging out of health food shop windows and cavernous jewellery boutiques.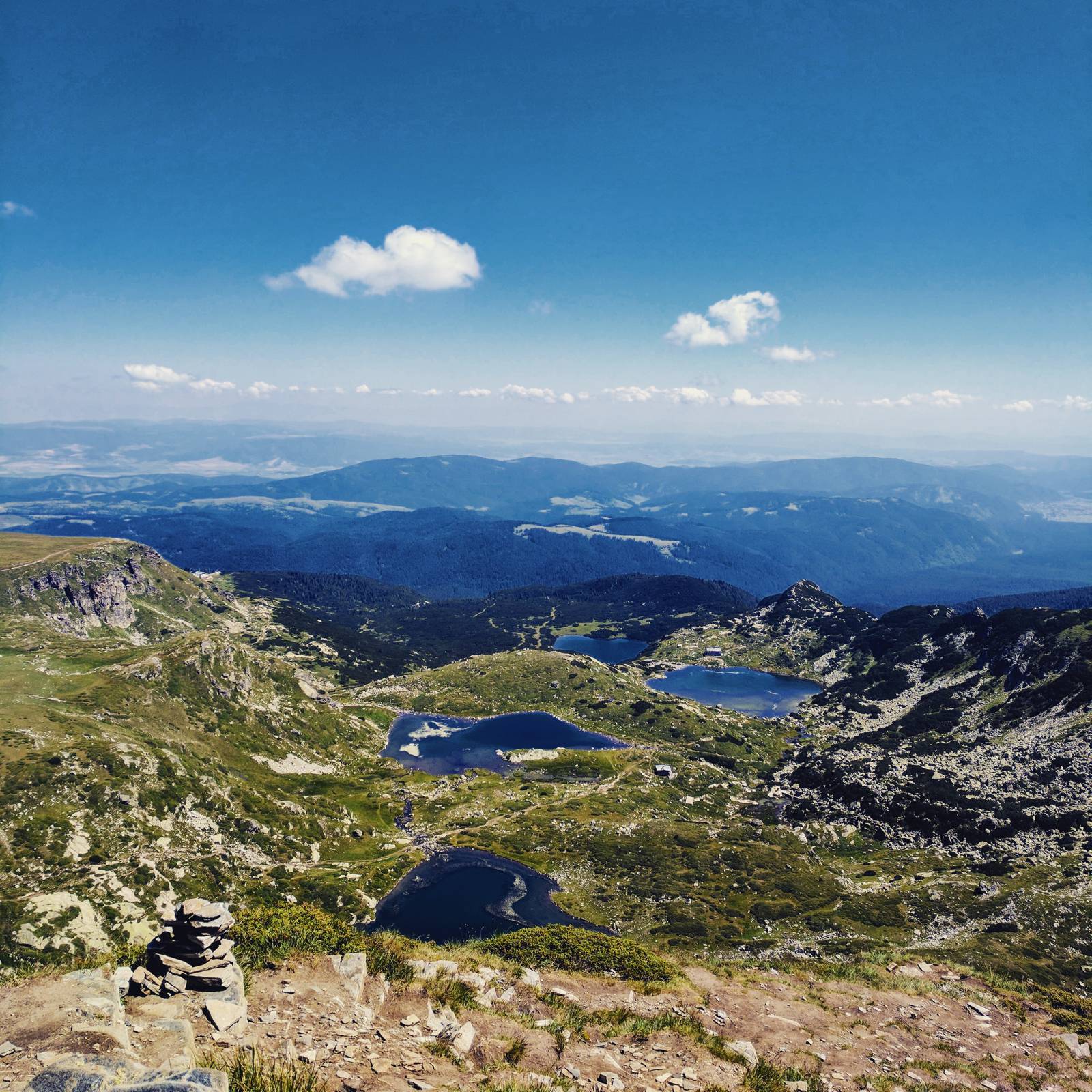 Nearby
Two hours from Sofia is Plovdiv, which has just been named the European Capital of Culture 2019; a long-awaited title that will finally acknowledge the country as a top cultural destination.
If you want some wild, then it's an easy two-hour drive to hike the majestic Rila Mountains for panoramic views that cannot be missed. The valley's seven lakes make up a trail of waterholes where locals come to paddle, fish and escape the city heat. Traveturia arrange flexible tours of small groups led by eager guides full of local knowledge and enthusiasm for this stunning national park.