Sustainable Streetwear | Satta Are Changing the Face of Travel-Focused Fashion
Joe Lauder's lifestyle brand is a wearable (and smokable) love letter to the idea of travel itself.
As we come ever closer to accepting our status as global citizens of a global village, we spend increasing amounts of time enclosed in lounges and waiting rooms, armed with little more than crumpled newspapers, battered passports, and complimentary pots of yoghurt for company.
As such, we've all developed our go-to outfits when it comes to enduring a trip to the airport. Maybe you slip into your most luxe jogging bottoms, the hollow slap of a Gucci slider following you around the Stansted branch of Leon at half four in the morning. Perhaps you decide to start the holiday early, a vision of Venetian summer in a seersucker suit. Whatever it is, we're pretty certain that you're looking for the optimal blend of comfort and style. Because, obviously, looking your best in Boots before sunrise is very, very, very important.
One man who understands the sheer necessity of making the art of travel feel as great as it looks is Joe Lauder, the founder of organically-minded, environmentally-friendly leisurewear lifestyle brand Satta.
Lauder, a former landscaper, has been quietly clothing some of London's coolest people since 2014. Satta's muted array of earth-toned smocks, utility shirts, and boardshorts feel custom made for long-haul flights and layovers. In his experience, the people who "vibe with the brand" are travellers looking for "understated and well constructed garments made from consciously sourced materials."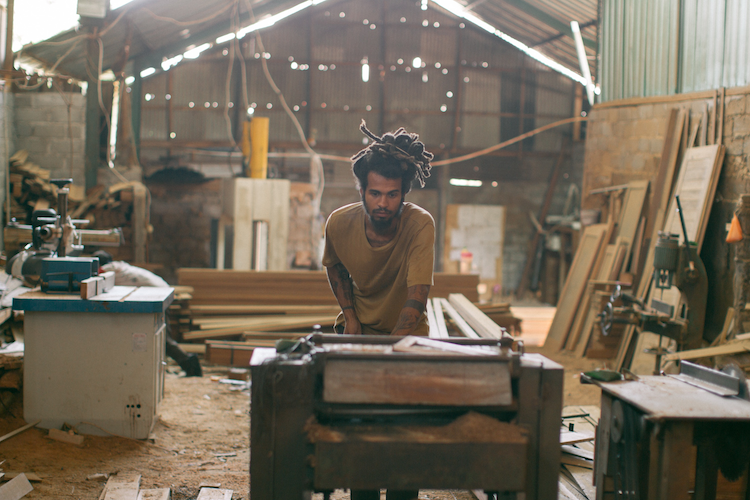 "I set up Studio Satta in Brixton in 2008 as a garden design and creative woodworking studio," he tells me from his current home in Barcelona's super-creative Poblenou district. Inspired by the louche rawness of the West Coast's 60s surf and early skate scenes, the 29 year old began fixating on the idea of livity, a Rastafarian concept which conceives of a lifestyle in which connectedness, balance, and a search for harmony with nature is all important.

The initial result was a series of Dogtown-ready pintail skateboards crafted from wood reclaimed from local timber mills. And yes, there are timber mills in Brixton. Sort of. Since then, he's branched out into everything from bespoke cherry wood chopping boards to purifying white sage wild-harvested from coastal Californian mountainsides.
A decade on, you can wear a Satta hat while you burn Satta incense, eyeing up a pair of Satta hemp lounge pants. This was all part of Lauder's masterplan. "There's been a big shift ushered in by the millennial generation," he says, "in that the consumer has started to desire brands that characterise a strong ethos and provide an extension to their identity."
To this end, Lauder operates Satta under three guiding principles, a tri-pronged ideology that he refers to as a "vision" that he does his best to reflect and act upon regularly. He wants to "bring objects into being which embody simplicity, functionality and sustainability," "contribute to the community which inspires us to do what we do," and "facilitate ritual and reconnection, with ourselves, each other and the natural world."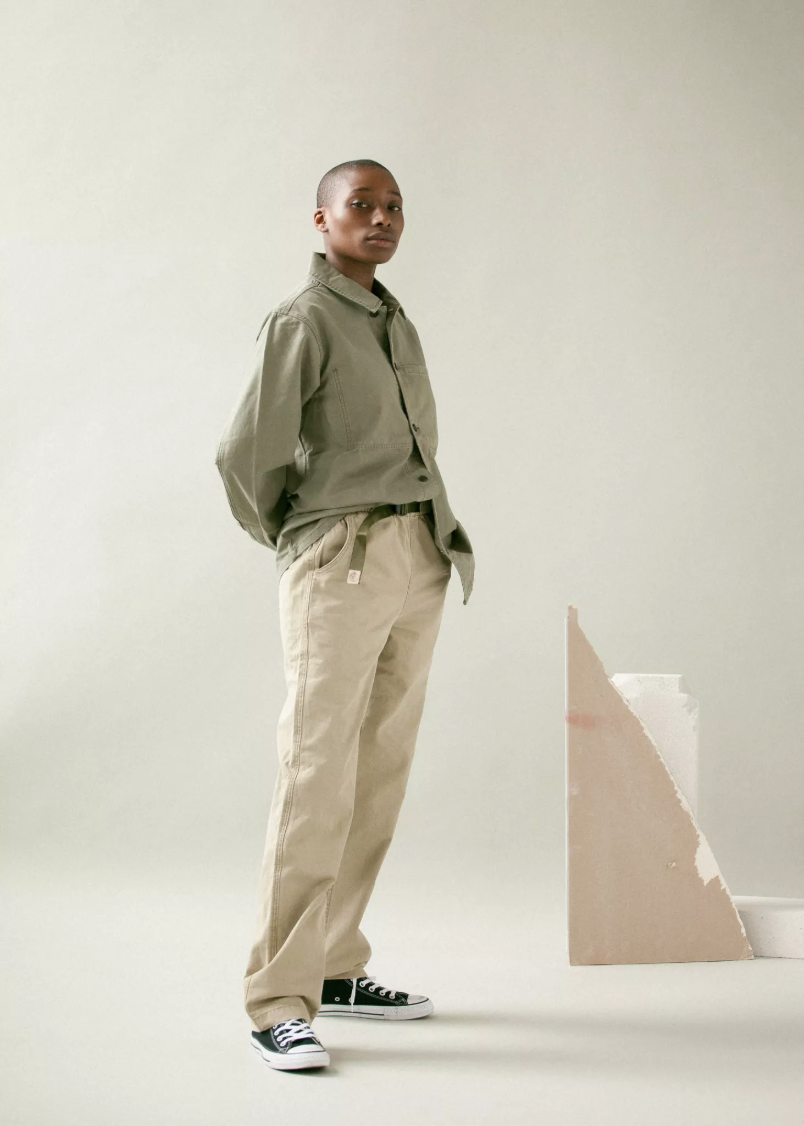 Those of us that travel regularly, whether we're hopping from City to Charles de Gaulle or wracking up reams of transatlantic air miles year on year, have a responsibility to adopt a slightly less planet-fucking approach when it comes to, well, pretty much anything else. And that includes the contents of our wardrobes.
While he concedes that "there's still a million more things that can be done," his dedication to keeping things as sustainable as possible—through using specific factories, a commitment to organic materials, and a holistic approach to design with a focus on small-scale production—just about makes up the for carbon footprint his devotees clock up.
Energized by what he sees as "a rise in 'neo-nomadism' and transnationalism," driven by an internet-enabled increase interconnectivity of people across the world, Lauder set about making the Satta Journal a pivotal part of the brand experience. Covering everything from spiritual jazz mixes to the burgeoning surf scene in Essaouira, Joe sees it as an online destination for those of us who want to approach contemporary travel with the mindset of it being an exploration of "a human desire to connect with ourselves, nature, and each other."
Yet as much as travel fuels both Lauder's creativity and the brand's identity, he's slightly — and understandably — wary of what he describes to me as "lifestyle tourism." Noting the increasing levels of influence that social media has over our holiday destinations, he argues that one of the things travellers need to be mindful of is "the tendency for experiences and destinations to be consumed and related to as 'content' to be shared, without connecting to the local communities who are intrinsic to the fabric of the place."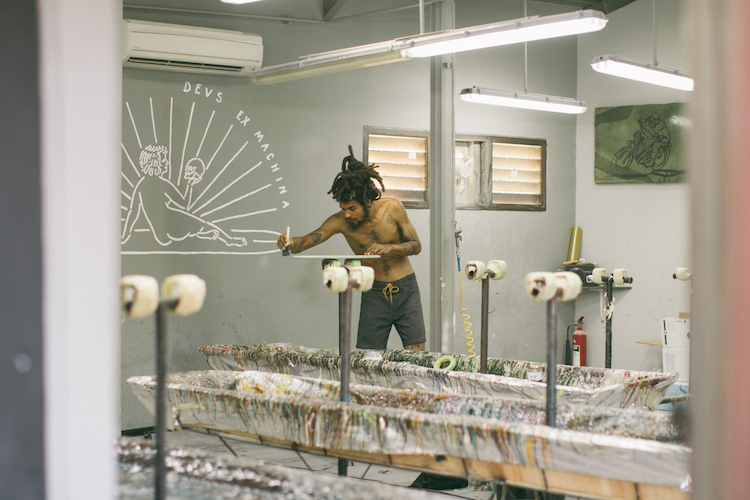 The semi-nomadic Lauder doesn't know where he and Satta will wash up next. "My partner brought me here," he says, referring to his current Barcelona base. "Before that there was Bali, and before that there was Brixton." Presumably Belo Horizonte, Baton Rouge, or Buenos Aires will follow.

Merging ethics with style, Satta is an attempt at producing good-looking clothes in the most responsible way possible. Doing things like that has, "put up a lot of hurdles," he tells me, "but that's just the way it is. It's so important to me to build a company from the inside out that does things in a conscious and considerate manner."
So far, he's doing things right.
Head here for further information about Satta.