City Without a Suitcase | Exploring Milan's Secret Boutiques
Lost your luggage? Turn crisis into opportunity with this guide to the city's artisanal shops
In this series, we look at where to go if you land in a city without your suitcase. Where would the locals shop for their shirts or shoes? Where would you find the sharpest tailoring, the best haircut or the most soothing shave? These artisans and craftspeople are often overlooked by travellers, but they're often what gives a city its soul.

Everyone seems uncertain about Milan. Italian friends ask why I'd choose to go there. Those that seek to defend it even start, hesitantly with a "well, look…" before they explain that somehow, Milan is not quite Italy. It's too industrious; everyone is always rushing, busy, things to do.
These, though, are also Milan's very best points. When people point to the fashion houses and ubiquitous, ridiculous, tiny dogs, they don't see what's hidden behind the old walls, built out of crumbling fascist architecture. There are places in Milan you wouldn't expect to see; and amongst it all, there is an abundance of people making things.
"The couple behind Stefur are as old school as they come. They don't have a website, but, I notice during a visit to their store, they do have a fax machine"
This is something that can get lost if you're only there for a holiday, and you've already packed everything you might need. If however, an airline was to lose your luggage (as is their wont) and you were to arrive in a city without a suitcase, Milan would be a good place to choose. Here's why.

Where to Go for a New Shirt in Milan: Camiceria Olga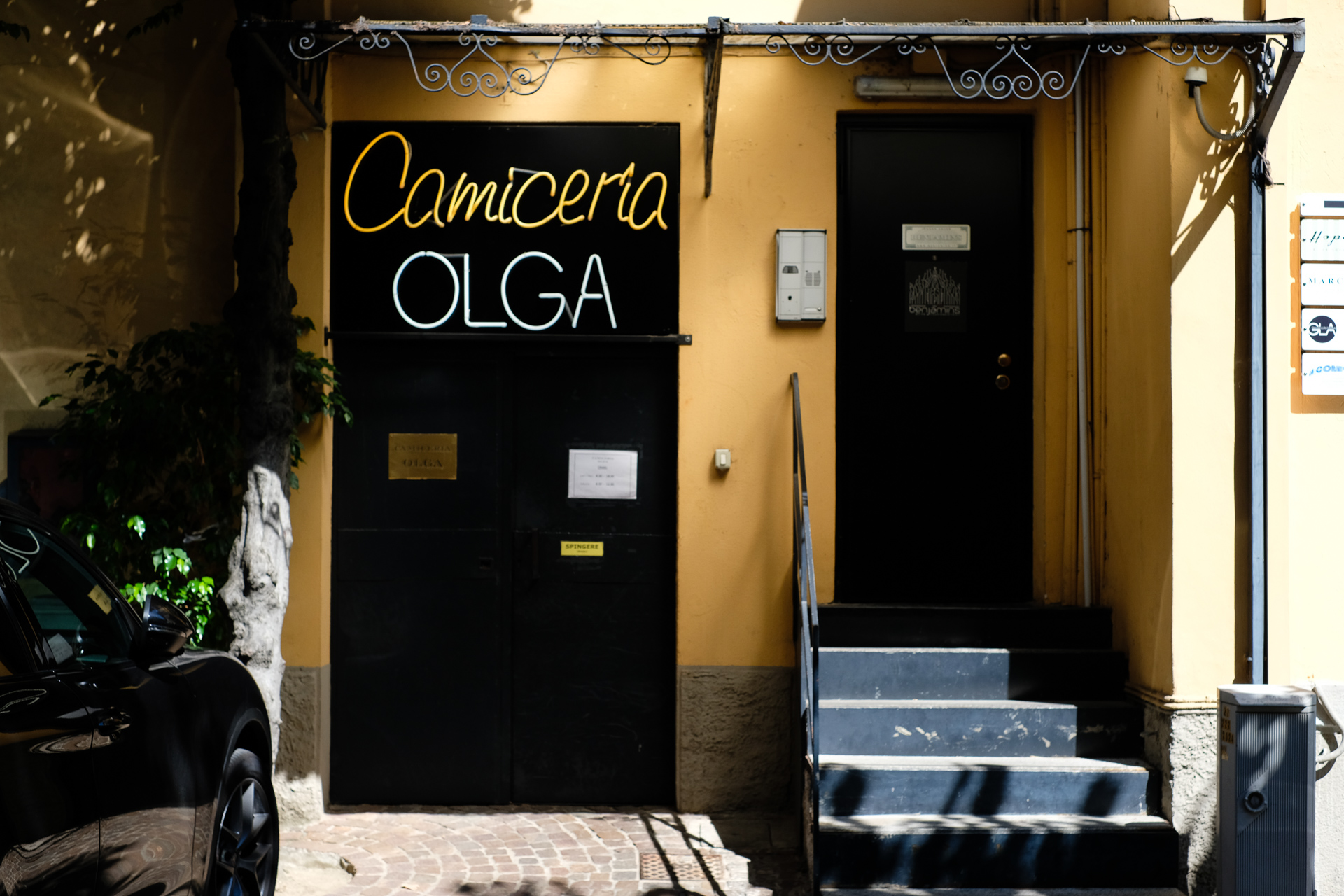 Down a side street in the southeastern Porta Romana district, Camiceria Olga's rustic front doesn't give away the glaring white warehouse inside. Ciro Verratti takes my measurements; he checks again, then once more. As he writes the numbers, he stops for a moment. Speaking English might have thrown him off, he says, so he does another round, laying the tape across my shoulders and down my arms. The Italian language is imbued with sartorial skill that English is not, presumably.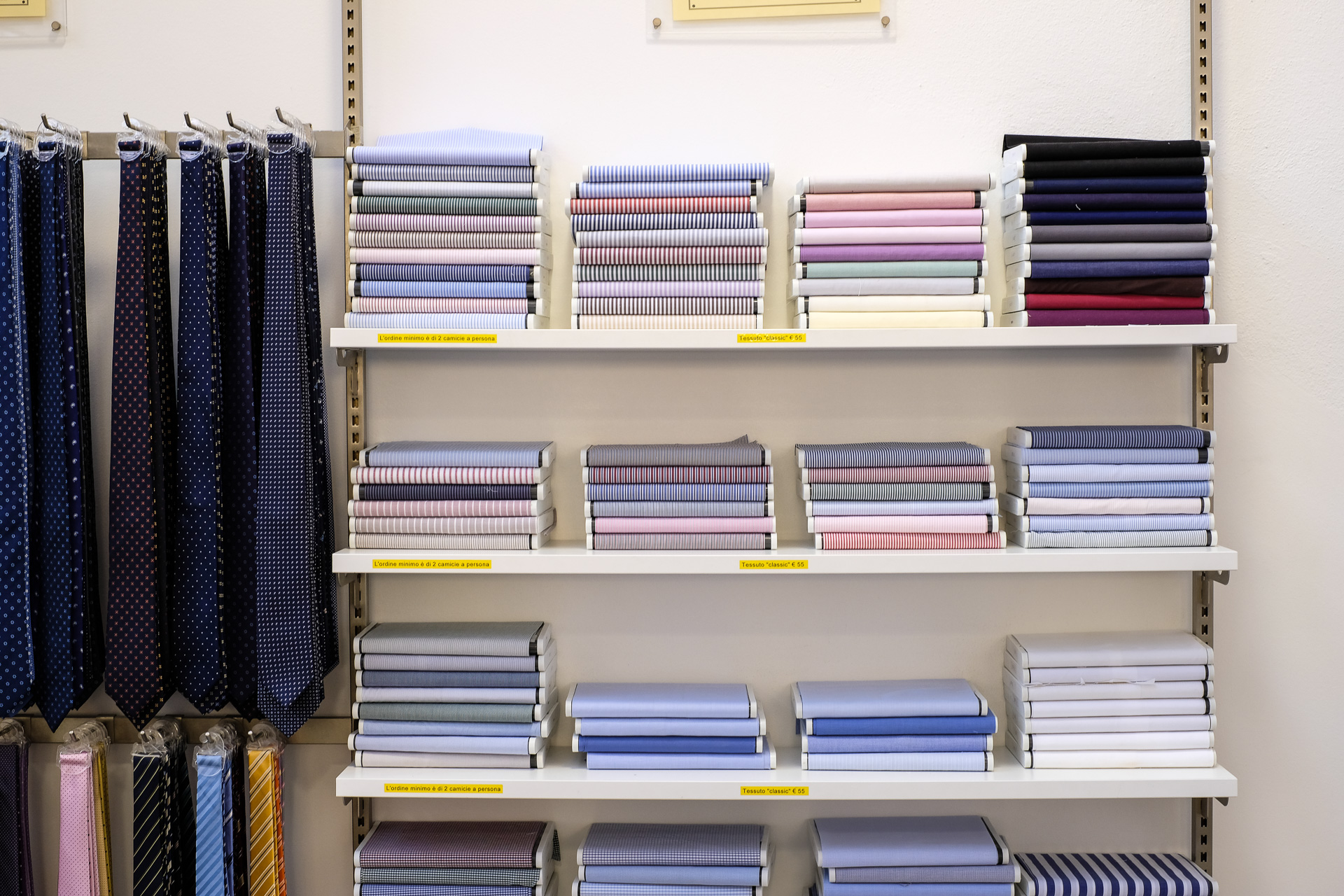 Verratti took over the Camiceria ten years ago after a prolonged stint as a financial consultant, though the place itself has stood in Milan since the end of the 40s. Fabrics, lining the walls, start at €55 per shirt; the next level are €75, and the most luxurious €110. Two handmade, fitted shirts at the standard tier, plus shipping to the UK (my poor sister's house, where she has to deal with all my strange travel deliveries) comes out at €130. Considering the last Ted Baker shirt I bought off the rack left me £90 worse off, it seems unreasonable not to order a couple.

Where to Go for a New Coat in Milan: Stefur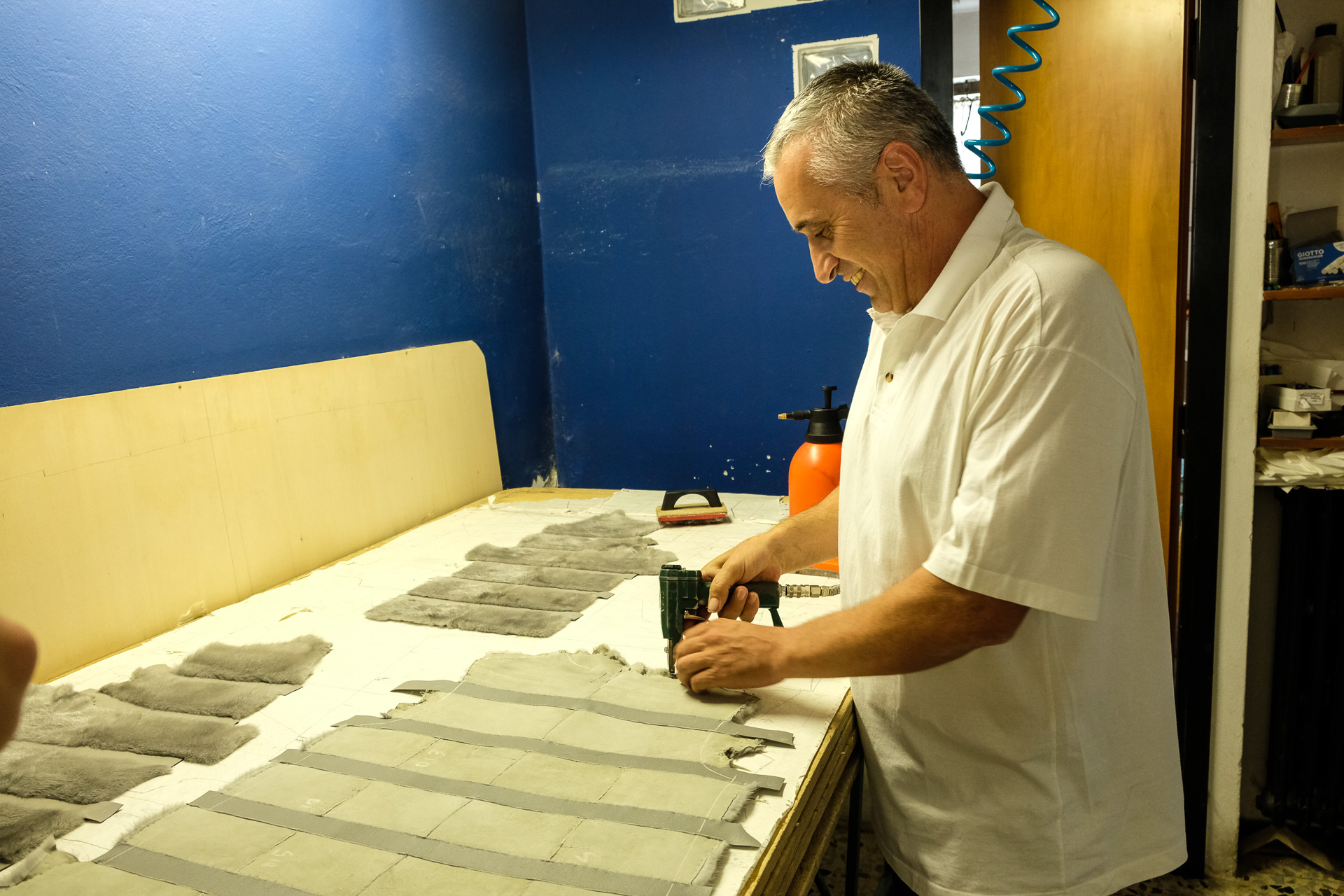 While the Milanese businessman might need a nearby camiceria to drop by, get fitted, and get back to work, those looking for a more discerning luxury item need to head north. In Cesano Maderno, a town just above Milan's main city, the couple behind Stefur are keeping things as old school as they come. Stefur doesn't have a website, but, I notice during a visit to their store, they do have a fax machine.

For decades, the couple have been working to make fur products behind the scenes for top designers, usually unnamed in the collaboration. Fabio Facchin has worked as a furrier for 40 years, after learning the craft from his father. 25 years ago, his wife Stefania learned from him. We arrive at the workshop to a rack of fur coats; behind the small entrance enclave is a table with several piles of brown pelt, freckled with white and black. "Coyote, from Canada," Fabio says, where the animals were hunted wild.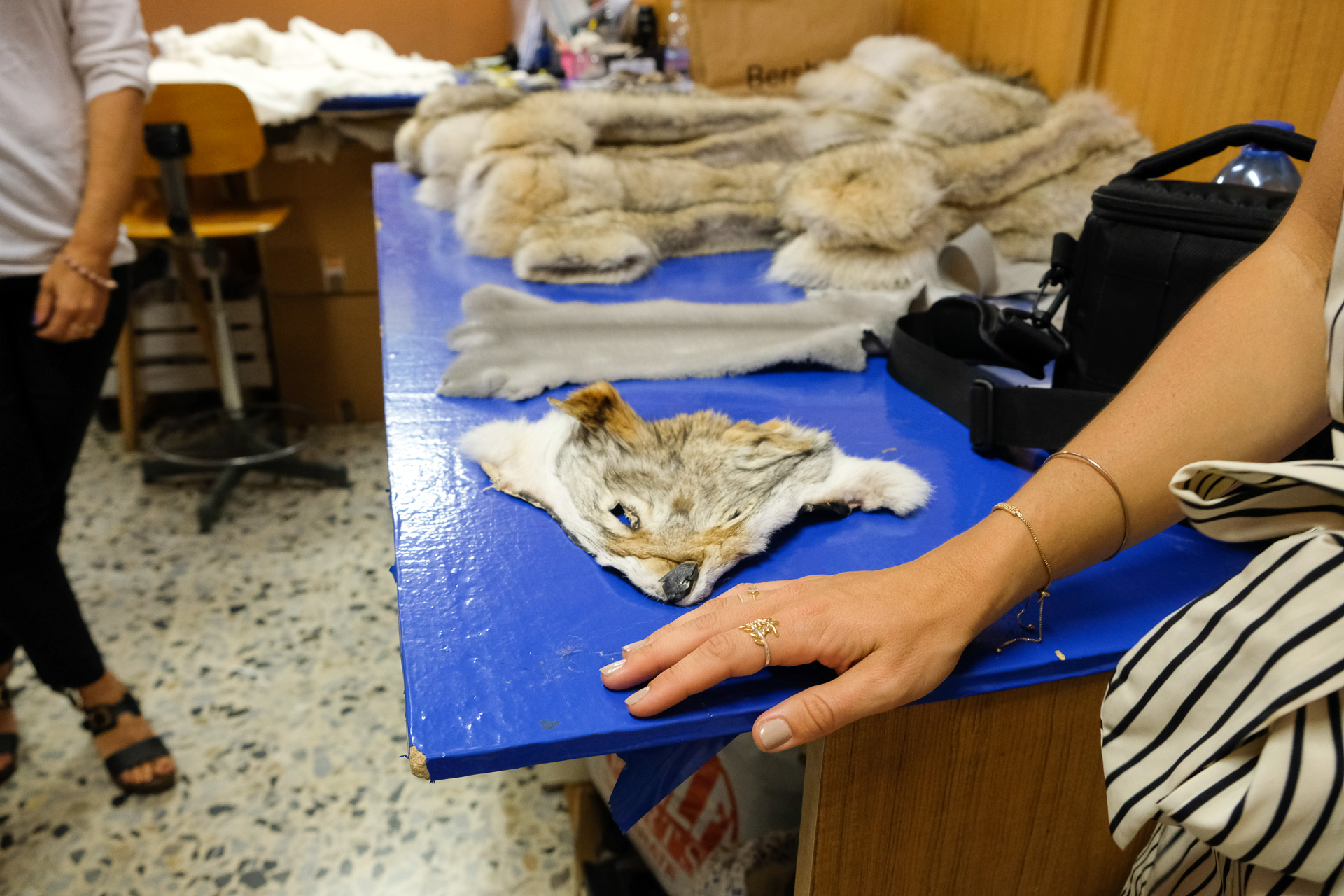 You might have to call and try out your best Italian, or head on down to the store yourself, but the savings of going straight to the source is substantial. A friend tries on one of the coats, gleams with classic joy, and we ask how much it would be. When it's gone to a big brand, they'll sell it for €20,000. If we got it made here? Depends on the materials, probably around €2,500. You could almost call it a bargain.

Where to Go for a Shave in Milan: Barberino's
If the thought of fur makes you a little faint, then head down to one of the three Barberino's in Milan. Down in the Porta Romana store, I'm led to a leather seat where the head barber Sasá, through some helpful translating, nods instinctively at me. He understands exactly what my hair needs, having recently suffered days of living unwashed on a Greek island.

The small chain gets its name in honour of a diminutive Italian barber who made his way to America in 1910, his stature gaining him the nickname Barberino. The chain aims for a classic Italian barbershop feel, with time spent on the craft, and exclusively Italian-sourced products.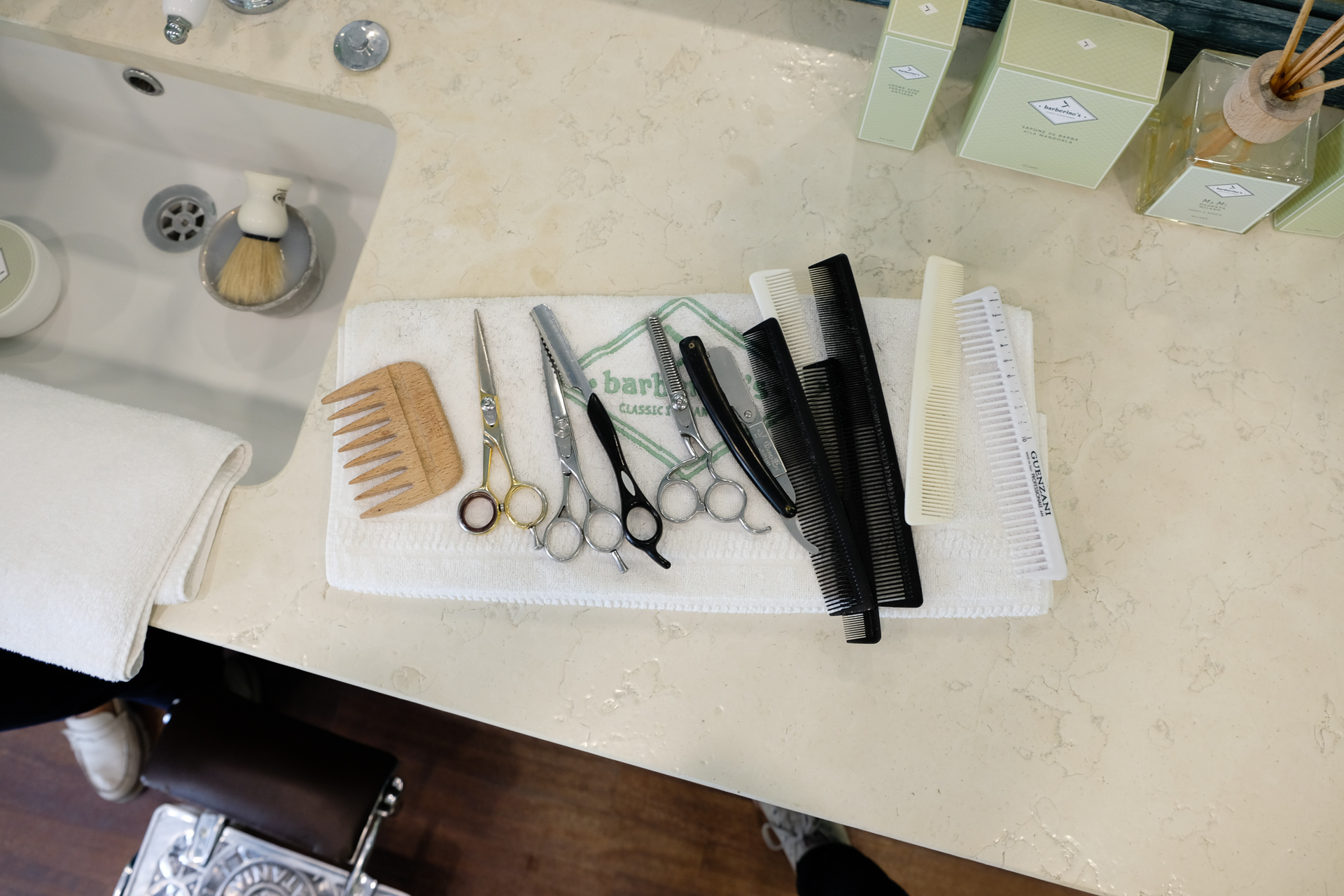 It reminds you of something that Italy, and Milan in particular, has, that other western countries often ignore: a deep respect for crafts that might otherwise be seen as dogsbody work (in America) or the product of a lesser education (in England). If you respect your hairdressers, they, in turn, bring more respect to the things they create.

As the hands come over your face, stroking your chin with products in preparation for a cut-throat shave, you feel that respect. The light-fingered ability to make you feel touched but not molested, calmed, not just cleaned. Soothing you more and more with different balms: a soft marzipan smell at one point, another giving off a citrusy scent. "How are you doing, James?" "Oh yes, I'm good, I'm very good."
Where to Go for a Tattoo in Milan: Fox Tattoo Boutique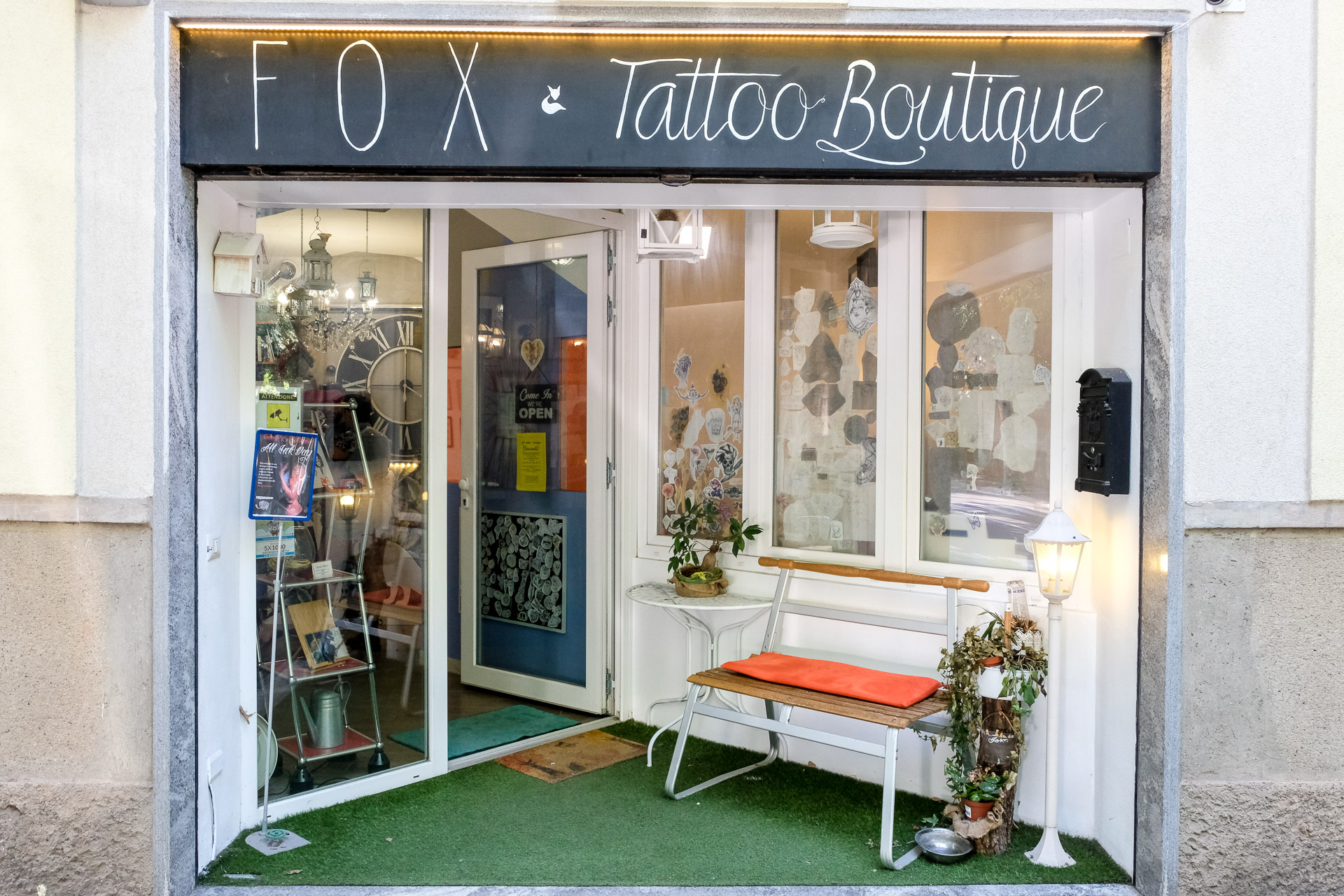 Your clean-shaven, new-shirted, fur-coated self is likely thinking now is the perfect time to get a tattoo to celebrate all the excellent recommendations you've been given in Milan. Of me, perhaps? No, no, that's too kind. So kind, really, but no, please.

Though, if you did need somewhere to get my face tattooed on your arm, Fox Tattoo Boutique would surely be it. Not just for its talented artists, one of whom specialises in realistic ink, but for that special ethos that adds to any establishment.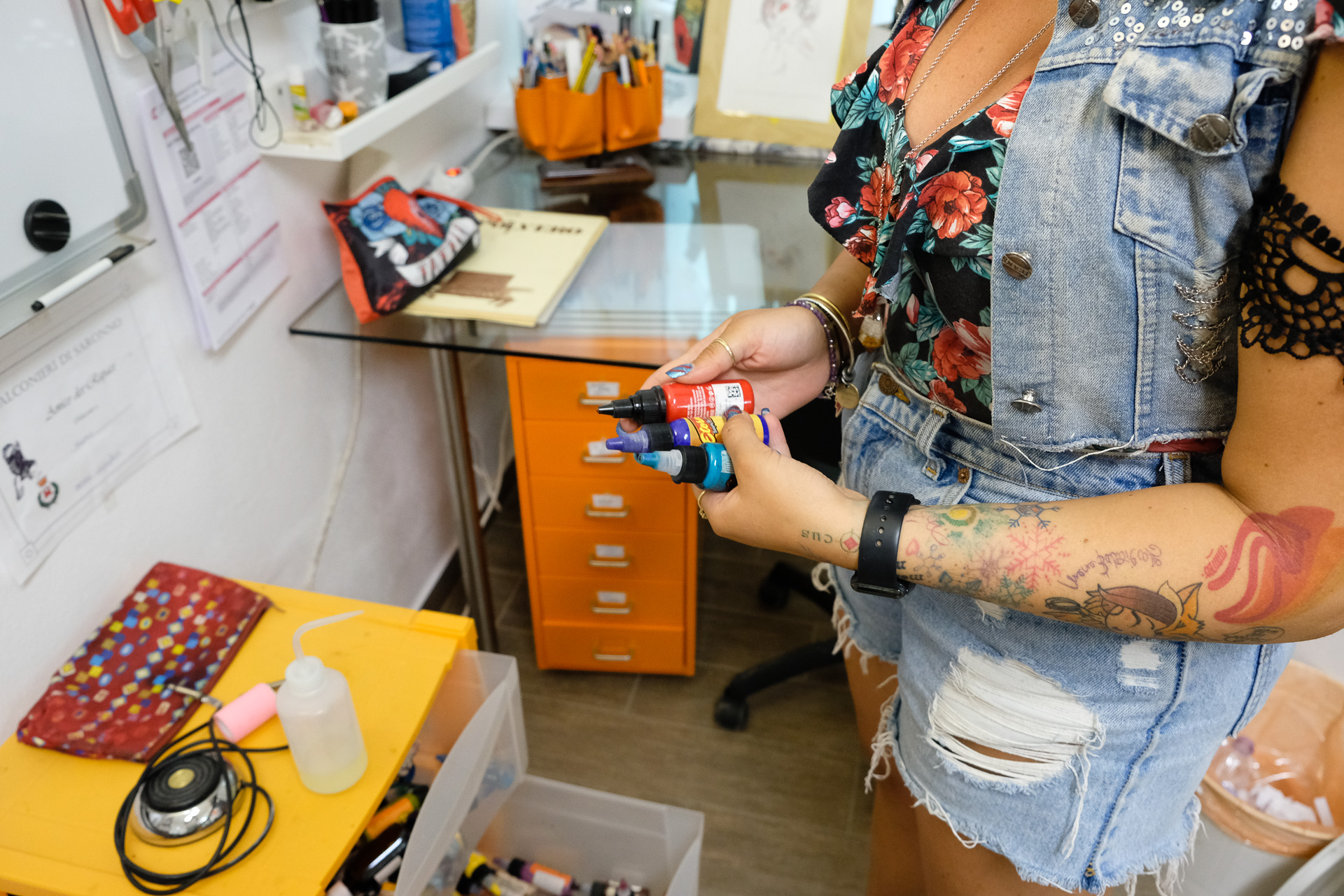 Fox is the baby of Valeria Borgonovo, an artist who one day decided that tattoos could be a real way of getting her paintings onto a new kind of canvas. Over the years, Fox has evolved not just into a space filled with three talented female artists (a sticker they hand me has written: 'Tattoos 4eva; Boyz Whatever') but a communal monument. In around an hour of hanging out, several different people stop by to say hello – there's a tram driver, the owner of a local pizzeria, and a woman who has one of Valeria's big cat tattoos emblazoned on her arm.

Being an all-women outfit, they haven't always seen the best side of Italy's machismo. A local police officer came in one day, Valeria recalls, and placed his gun on the counter. He asked what discount they gave men of the law. She shooed him out. Now, they have a relationship with the local station, she says. If you see a police officer in Seveso, they might just be sporting a Fox tattoo under their uniform.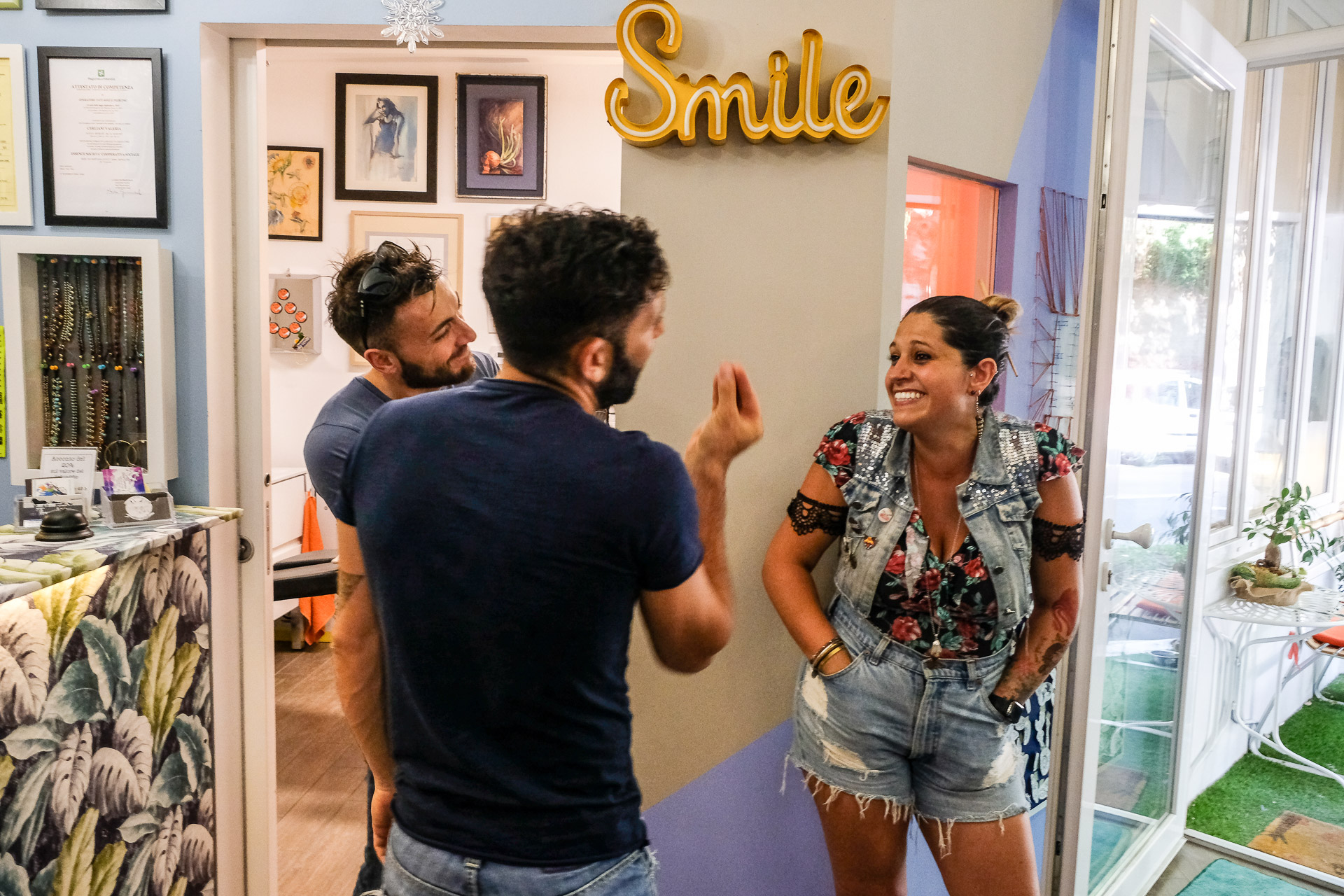 It's this kind of hidden determination that seems to fleck Milan and it's metropolitan area. Milan is a city not just of the exacting Duomo – a cathedral that could be modelled after Superman's Fortress of Solitude – or the Sforza Castle, or that other great Milanese cathedral, the San Siro. It is a city of people honing crafts; people making things.

James Tennent is a freelance travel writer. Keep up with him on Twitter.
James' accommodation in Milan was provided by OneFineStay, who offer luxury vacation residences across the world.
The header photo, of the Sforza Castle, was taken from the balcony of one of their central Milan apartments, where James stayed.