A$AP Rocky, Snoop Dogg & The Desert | Interview With Michele Lamy
Plus, we premiere her latest short film with Alavaro Colom
This weekend, the French artist and famed partner of Rick Owens, Michele Lamy, took to the stage at David Lynch's Silencio nightclub in Paris. She sat among a group of musicians and started to scribble on sheets of paper with ink-dipped feathers for a piece entitled Score for Migrating Notes. It was created in collaboration with Caecilia Tripp and sampled recordings from the Italian island of Lampedusa in the Mediterranean Sea.
Lamy is widely recognised as a style icon, the force behind Les Deux Café (the LA nightclub and dining hotspot she ran in the 1990s) and her ongoing series of culture and food events hosted on barges, which have featured talents like A$AP Rocky, James Lavelle and Gareth Pugh.
She took some time out before this weekend's performance to chat to
Amuse
about her forthcoming projects, her latest film and what she's working on with A$AP Rocky for the upcoming Art Basel Miami Beach. She also premieres her latest short film, shot in Dubai and Abu Dhabi, below.
MICHELE LAMY // AMUSE from Alvaro Colom on Vimeo.
How did Score for Migrating Notes all begin?
We had dinner with artist Caecilia Tripp, who I worked on for a show called Black Hole. She said she was doing a piece where she needed to feature hands, I said, "But of course." She asked if I wanted to read a text, too and explained the idea of doing a performance where I read a Sun Ra text. I remember being a little girl and seeing Sun Ra in a jazz festival. He was incredible. But a few days before we were going to do the video, I thought, "There is no way I can remember that text." So now it's a music performance and a movie. She's a great artist because she directs but she gives you the feeling that she lets you do what you want.
Can you tell us about your Barge series?
The Barge started in London as a shuttle taking people to the Frieze Art Fair in 2014. We really had the best time on this canal; it was a time when I felt I need to do more art.
Why do you love bringing people together for social events?
I need to talk. I like conversations that inspire ideas. I'm not the kind to be in front of a computer; it's good for communication, but I like to be on the phone and hear people's voices. Some would say I have a curse because of my accent. Since I was 12-years-old, I could read English, but I am still speaking with a strong French accent.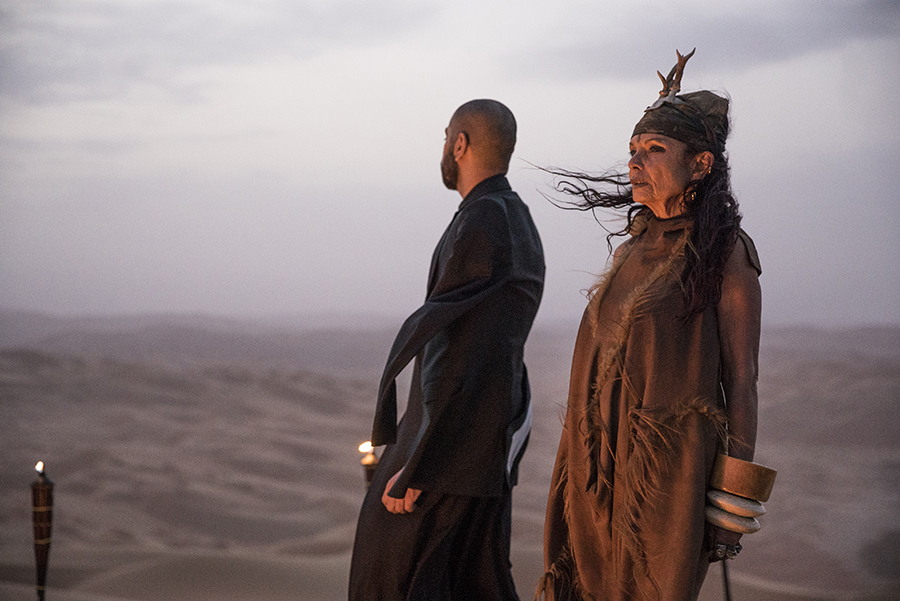 Can you tell us a bit more about your recent Dubai film, directed by Alvaro Colom?
I went to Dubai and Abu Dhabi with a few friends, we started exploring the more empty quarters of Abu Dhabi. It's incredible. There is a reason to go and we created our own poetry. It has been 10 years since we started going over there and seeing the way people live. There's something spiritual about the desert I connect with.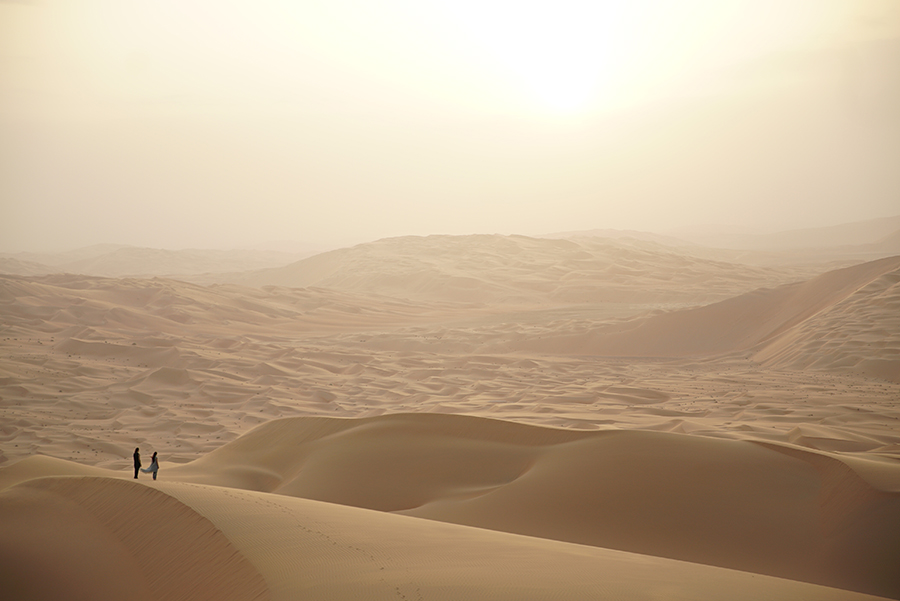 I hear one of your plans is to create a Barge between Israel and Palestine. Is that correct?
We are going to do a Barge, a bigger one, with music, food and bring people together. I met an Israeli lady in an airport lounge who used to work for Rick [Owens] and she read about my barges, knowing that I wanted to take the concept to Israel. She suggested I get in touch with Shimon Peres' [the former president of Israel] Peres Center of Peace in Haifa. I said I wanted to go there, they offered to help us.
You also collaborate with A$AP Rocky?
We do collaborate off and on. It all started in New York when he said he wanted to meet me. We went to art openings. He is such an amazing, delicate person. I'm impressed by him, but I am fighting him on his costume choices. But everyone has to do what they have to do. He was on the Barge with us in Venice and the Yard Party. We are trying to do Miami together, too.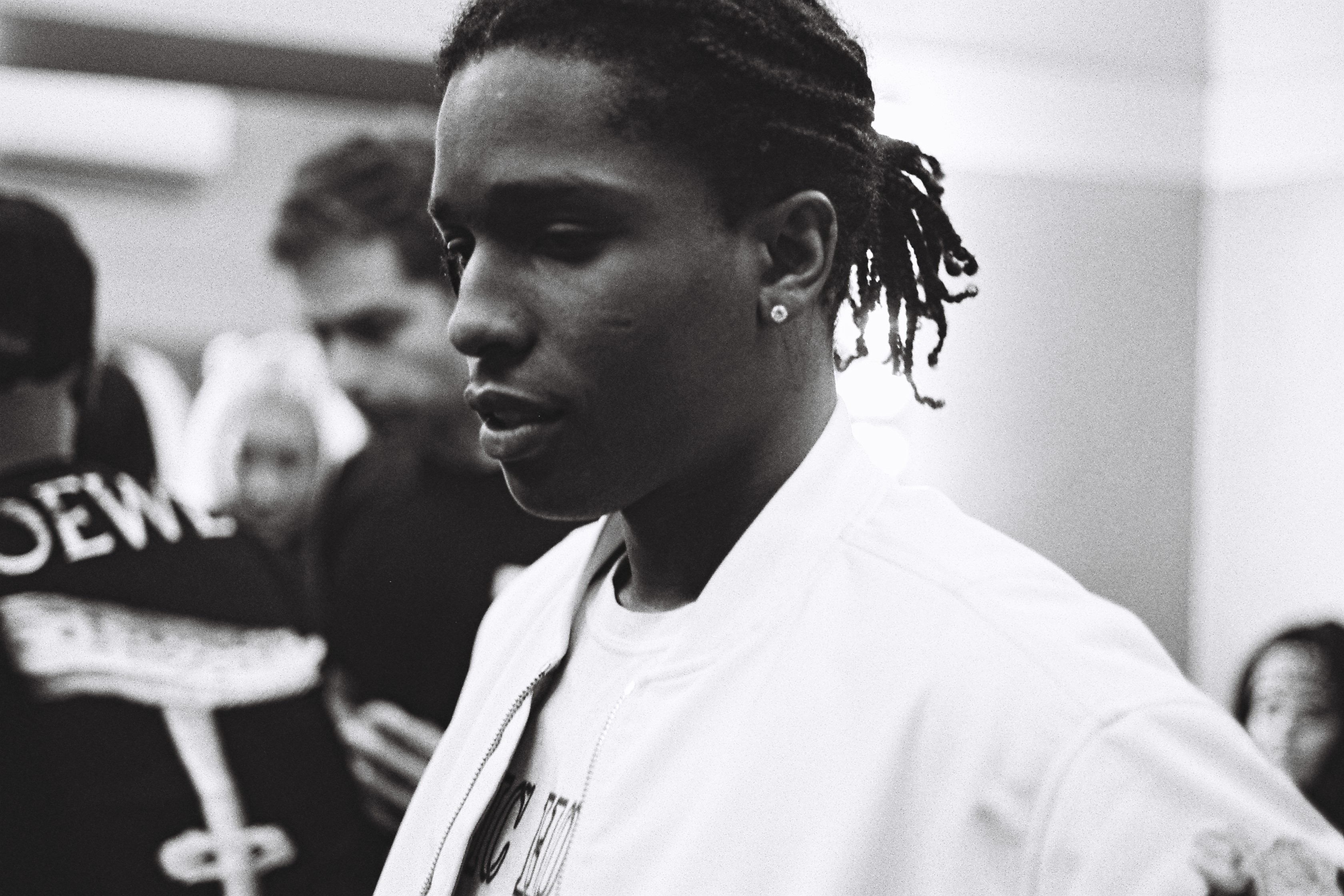 Do you love hip hop?
I love hip hop because I love poetry. Poets from the past were pre-hip hop artists. One of my favourite rap artists is Snoop Dogg. Some hip hop is obnoxious, but at the same time, I find it real.
You look like you could be a rap star.
I was pre-hip hop with my style [laughs]. The king of style is Snoop Dogg. And I like his voice a lot, the way he talks. The voice is very important in hip hop. If it's smooth and soft, it's romantic, in a way.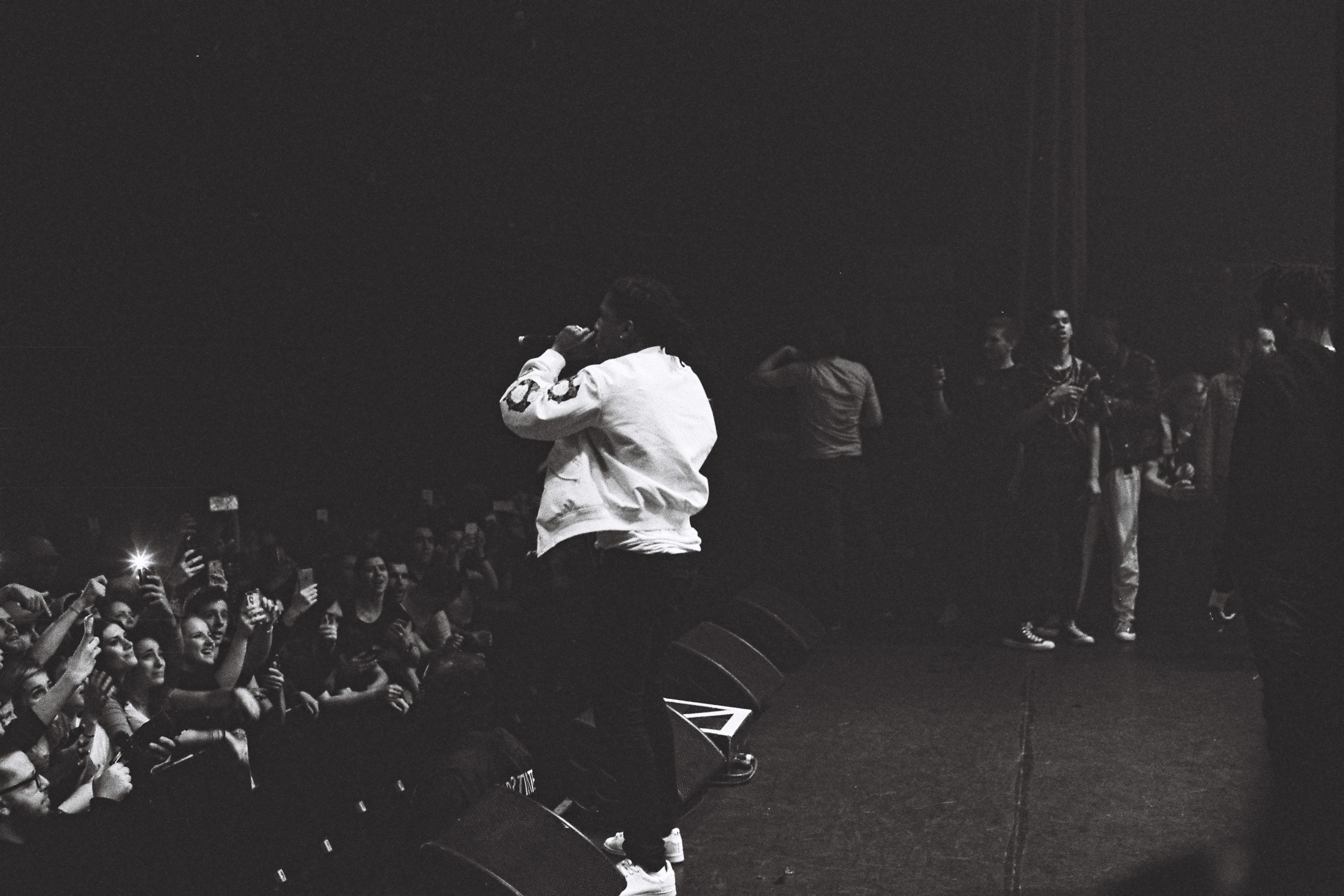 You're also a bold style icon; especially the black henna on your hands. Is it inspired by the east?
People ask me about my hands all the time. The first time I went to North Africa, I was 17. It was for a low-budget movie. There was a tribe I saw where people don't live like that anymore. The older women had head pieces and face tattoos—that was my biggest influence. I know I have some genes from there. When I was little, me and my sister had long hair and we were on the Riviera, people spoke to us in English because they thought we were Indian.
What's the best part of bringing people together?
I like to be surprised, that's the best part.
Tagged: