City Without a Suitcase | The Bizarre Bazaars of Istanbul
If you don't find your suitcase on the carousel, Istanbul - where East meets West - has you covered
In this series, we look at where to go if you land in a city without your suitcase. Where would the locals shop for their shirts or shoes? Where would you find the sharpest tailoring, the best haircut or the most soothing shave? These artisans and craftspeople are often overlooked by travellers, but they're often what gives a city its soul.
Right now is a good time to visit Turkey – so long as you yourself are not paid in Turkish Lira. The country is in the midst of an economic crisis, and, as dark as it may seem, Turkish friends have continually telling me to head here and get as much for my money as possible. It's noticeable how far your pounds and dollars take you now in Istanbul; there's little excuse not to leave generous tips.
Istanbul will forever be the crossing point between continents – an important trading stop that has gathered a multitude of influences from different places, and exported just as much elsewhere. You've likely already had a Turkish kebab; you may even have had Turkish coffee, Turkish flatbreads, or Turkish Delight.
"Before I know it, I'm hauled into a neighbourhood barbers before I could even catch their name"
But for a city so rich with history, there are still places thrusting Istanbul towards the wants of the modern consumer, that are so unique in their inflections and traditions that they could not be found anywhere else. These confluences lead Istanbul to be a city that caters to your every need. Should you find yourself hopping off that Pegasus short haul with ne'er a suitcase in sight, here's where you'll need to go.
Where to Go for a Scrub in Istanbul: Aziziye Hamamı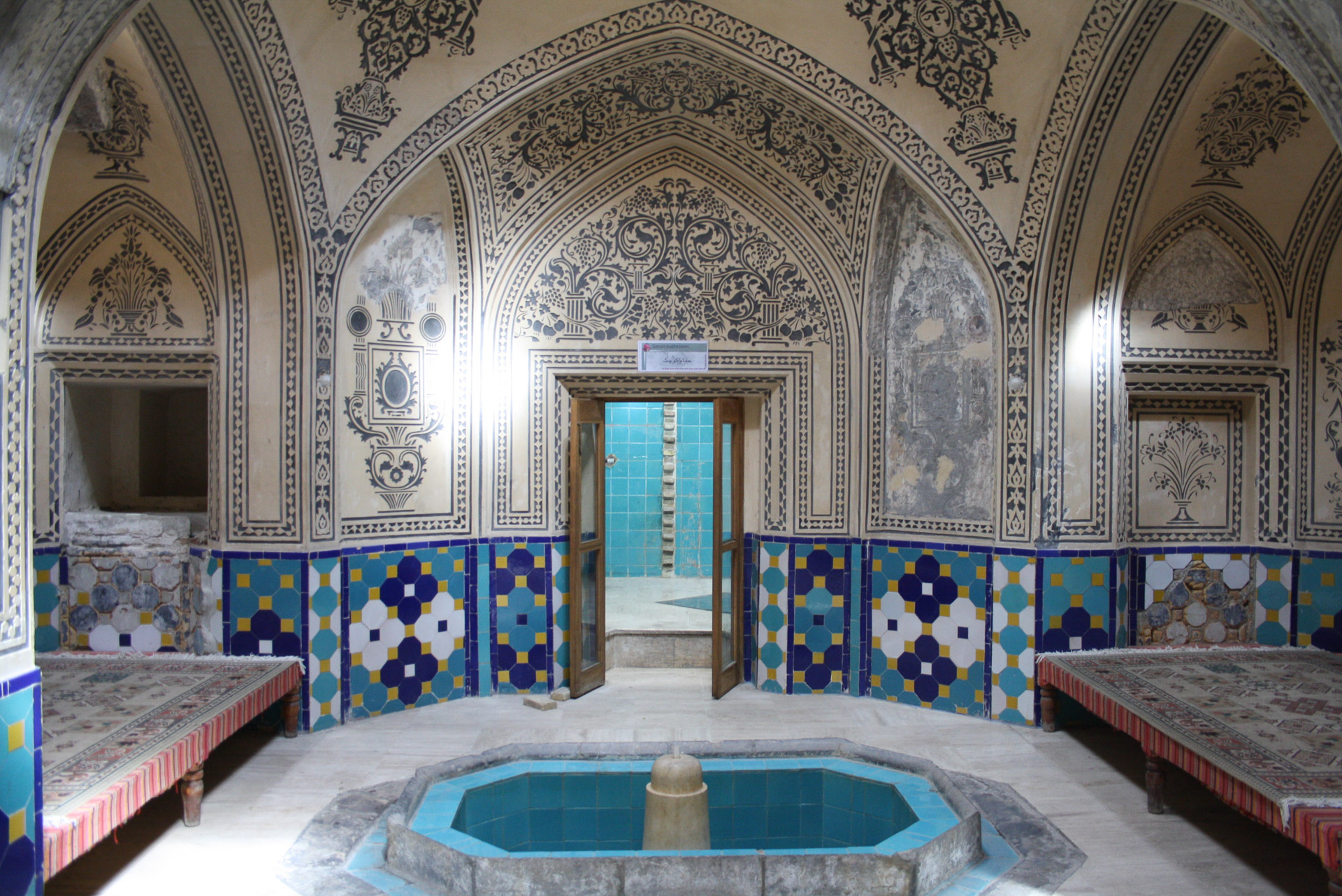 With the dirt and grime of the flight still clinging to your body, the first stop on your Turkish tour ought to be to the local baths. And you should find one as local as possible – though most of the luxury hotels will have one onsite, you should opt for something a shade more authentic, like Aziziye Hamamı. Nearby the Karaköy Port, a vaguely pink building will present you two doors – one for men, and one for women.

Once inside, you will be given slippers, and led to a small room to change into your bathing sarong. A few things to note: you will likely flash some people at some point during this experience. You will also likely see the testicles of one or two older Turkish men – this is simply another part of the experience.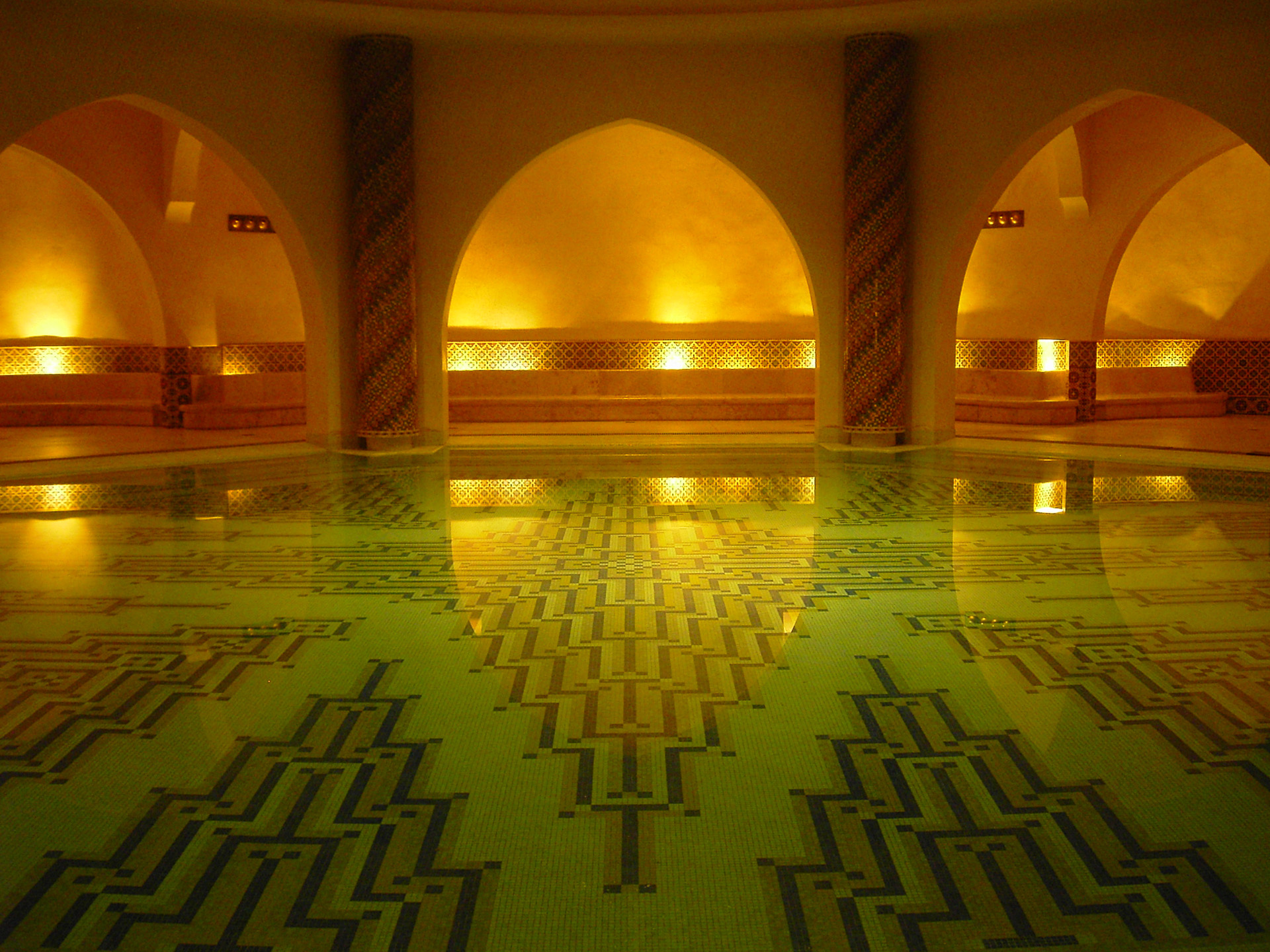 Inside the room itself, you can lay on the hot marble and splash water over yourself; you can sit in the boiling sauna and seep toxins from your glistening skin. You can relax with some other dudes and just be a dude, you know? Just a dude in a sopping wet sarong.

At some point, one of the employees will beckon you forth and proceed to tightly scrub your hair, put on a glove, and sand you down. You can watch as the worms of dirty, dead skin collect across your body, as hot water is then poured over your head and your reddening skin. It can feel a little like drowning. All that will only cost you 60 lira, plus tip.
Where to Go for a Shave in Istanbul: The barbers of Kadıköy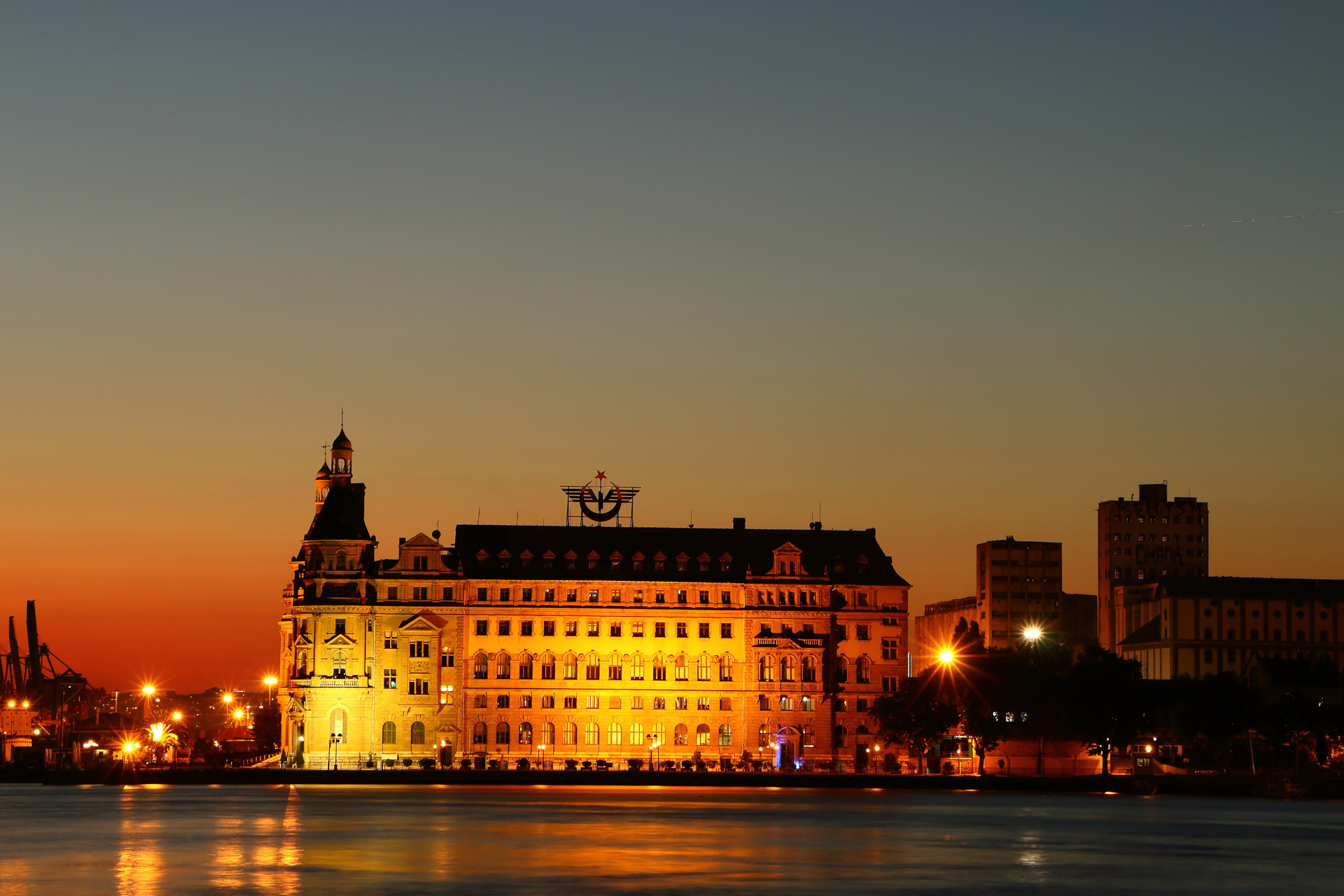 The facial hair of Turkish men is a deeply political issue – bans have been issued on beards in universities, and moustaches in the military; there's no statute on it, but one would assume that goatees are a no-go, too.

With so much importance placed on facial hair, it does mean one positive: the barbers are very good. I try to get a recommendation from the place I'm staying in Kadıköy, but the guy waves me off. Just find anywhere on the street, he suggests.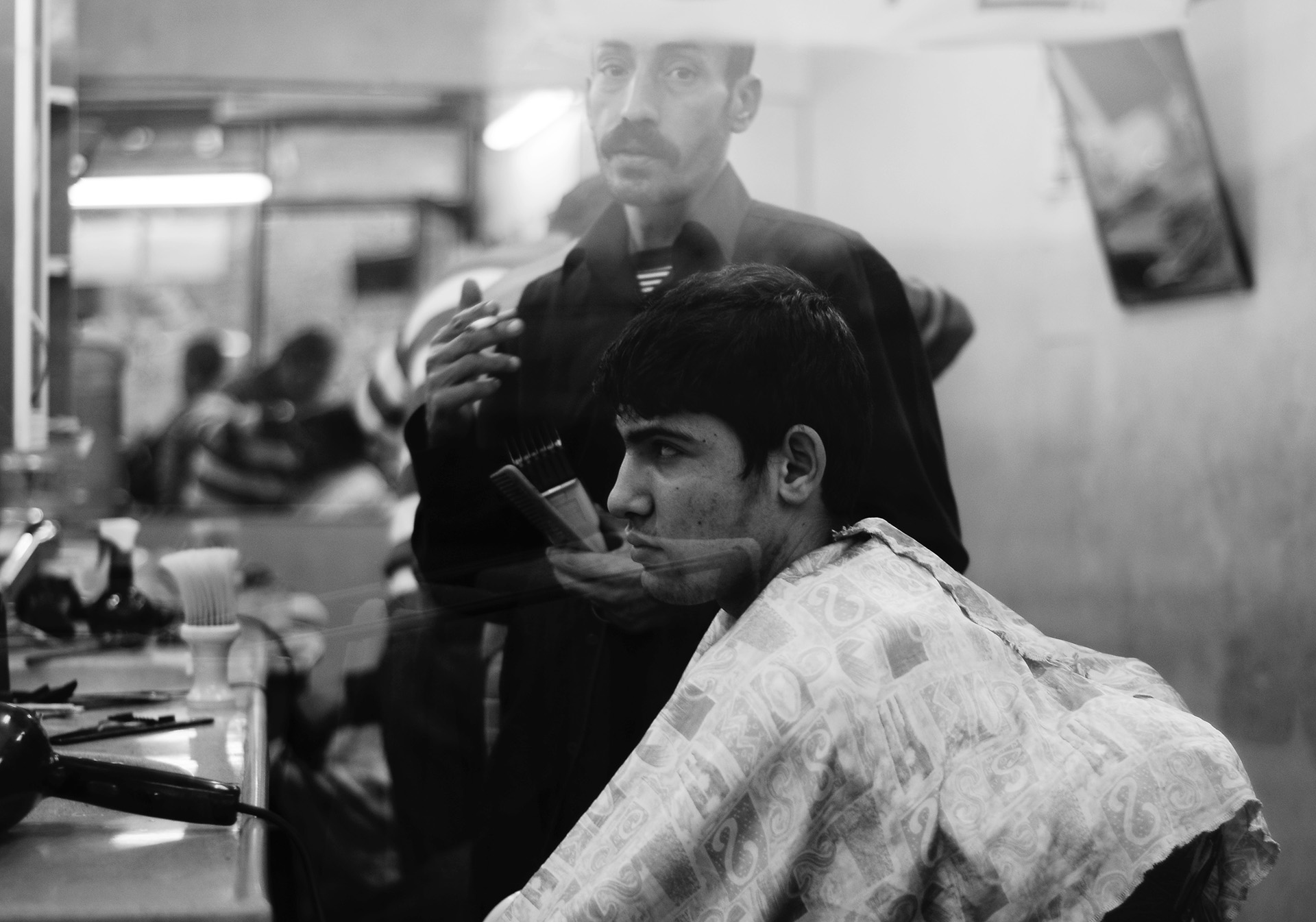 It's not hard. Before I know it, I'm hauled into a neighbourhood barbers before I could even catch their name. One thing you learn quickly in Istanbul is that being dragged hither and thither by stern Turkish men is part-and-parcel of everyday life – you may as well lean into it.

After a few hand signals and a fumbled interlude on Google Translate, I laid back in the chair and put my trust in him to not Sweeney Todd me. He shaved up to the line of my beard, trimmed down the cheeks, matched up my sideburns, and plucked out the strays. While this happened, I blithely took in football highlights on a bashed-up old TV – it was all very masculine. When it was all finished, I asked how much and he showed me a five bill and a ten bill: 15 lira, about £2. Tip nicely.
Where to Go for a Hoodie in Istanbul: Bey
Once you've been scrubbed down and shaved up, head over on the boat to Karaköy for the beautiful old town of Eminönü, and our next destination: Bey.

Ozan Ertürk, his sister, and her husband brought Bey to Istanbul four years ago. Their philosophy is concise: 'Simple Things Done Well'. For the team at Bey, Turkish men were "a blank page" – they didn't know how to style themselves, Ozan says. They tried their best to impart basic fashion knowledge to their customers, about fitting, styling, matching; smartening up your act. Now around 60% of their customers are frequent buyers.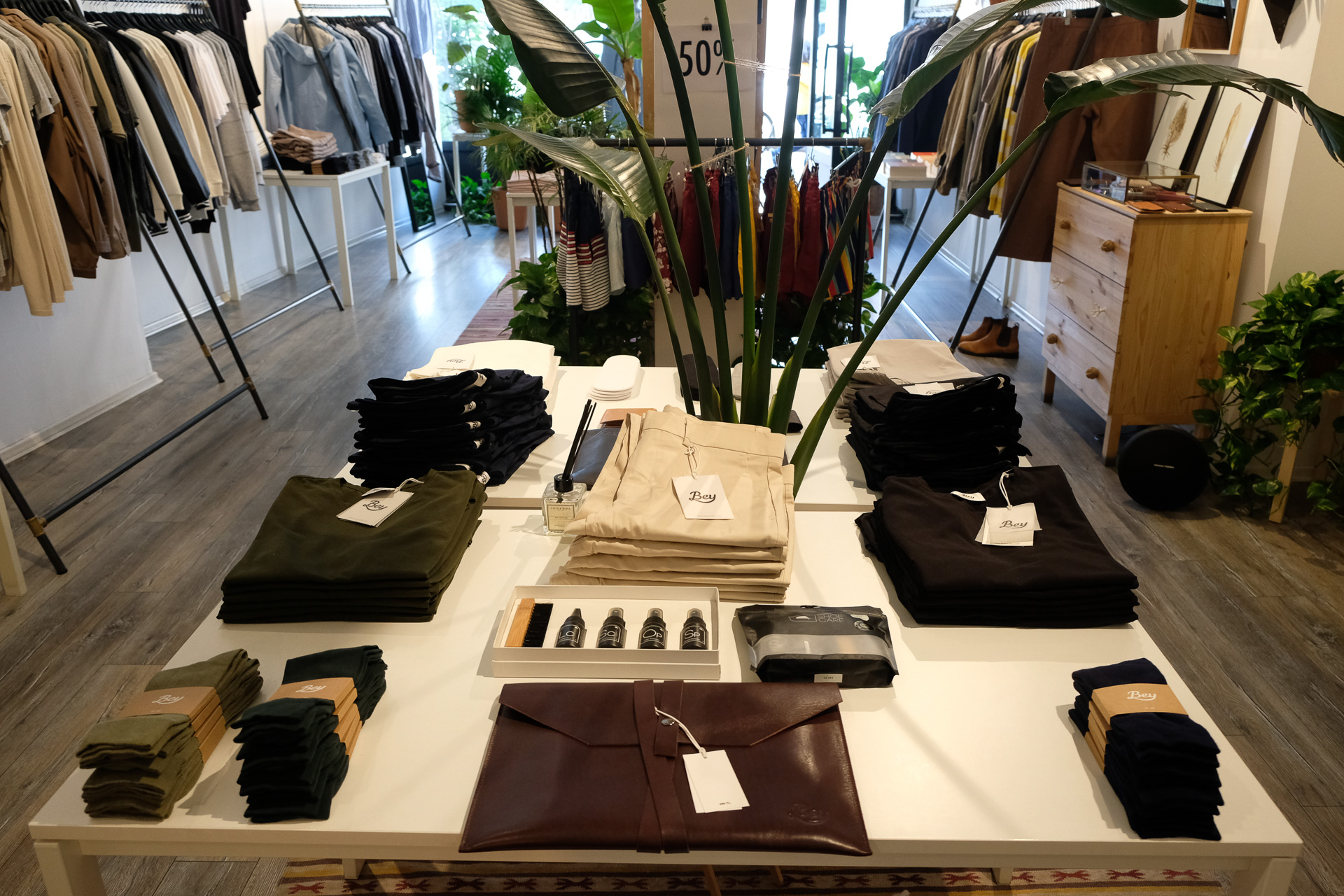 While a lot of the other places serving men in the city are tailors or bazaars, Bey has around 45% of their own-brand clothes in store, alongside others from higher-end retailers. One key spot of mine was a rack of Reiss shirts.

I pick up a hoodie. It's part of a collaboration between Bey and a sneaker boutique in Moda called Wunder. I edge towards the black one. But Ozan makes a suggestion – he likes dark blue with black, and I'm wearing black jeans. He thinks that's a really good colour combination. I edge towards the dark blue. I realised he is doing to me what he has just told me that he does to all their customers, kindly leaning me towards more fashionable decisions. I buy the hoodie. I wear the hoodie. I then leave the hoodie in Sarajevo. A short, sweet love story.
Where to Go for a Suit in Istanbul: Papillone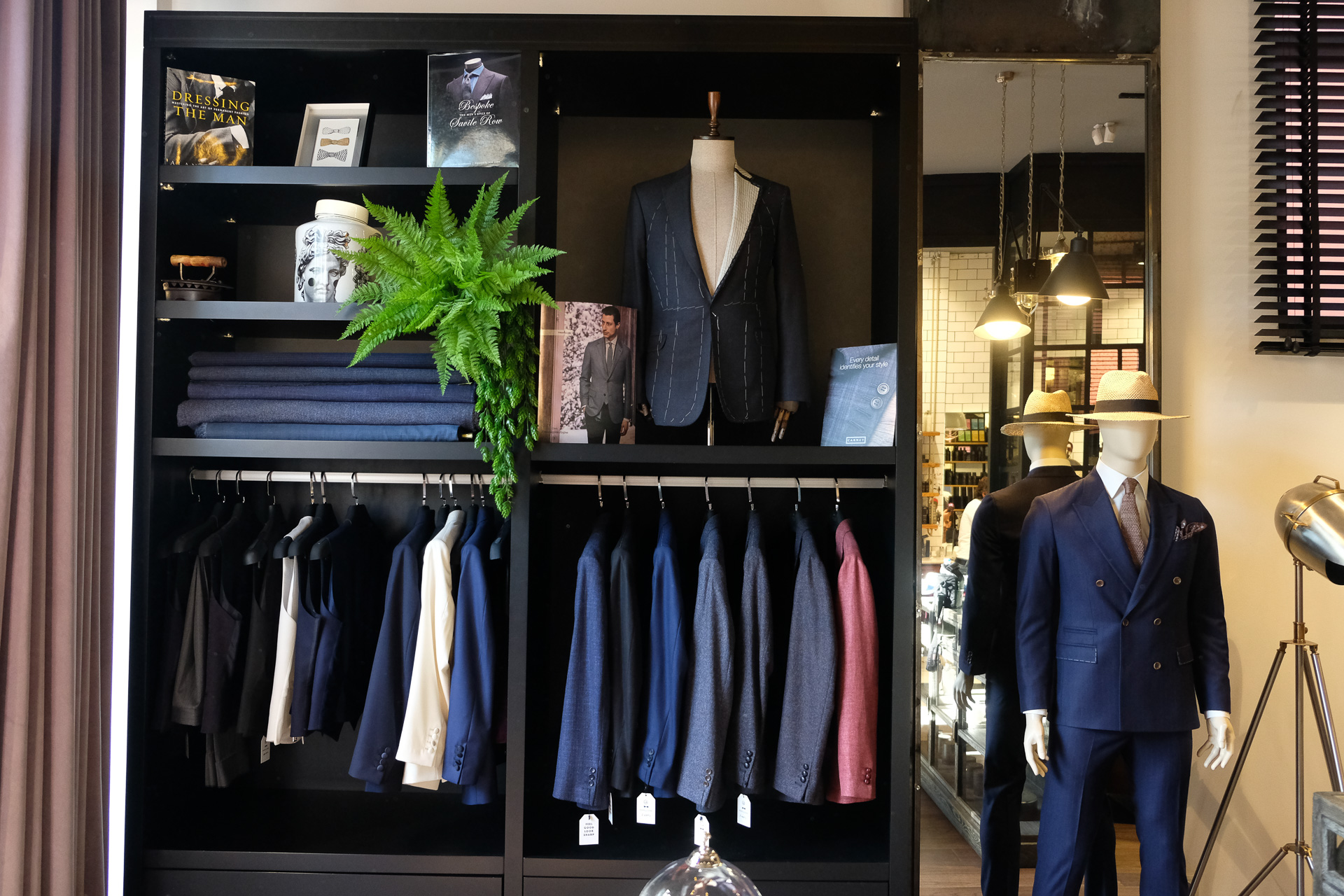 If you're looking to scout out Istanbul's cool cats, head up north and find yourself in the up-and-coming Reşitpaşa neighbourhood. There stands Papillone – a trendy tailors right next to the city's premier repair shop for retro Volkswagens. Smoking jackets hang rakishly in their window, establishing their distinctly European cool, while vintage Beetles line the street outside.

Run by Ömer Üçer and Eren Akgün, the bespoke tailor features a barbershop right inside. Not just any barbers, mind; the guy behind the head chair was the boys' own barber for years – when they started the shop, they decided to bring him on board.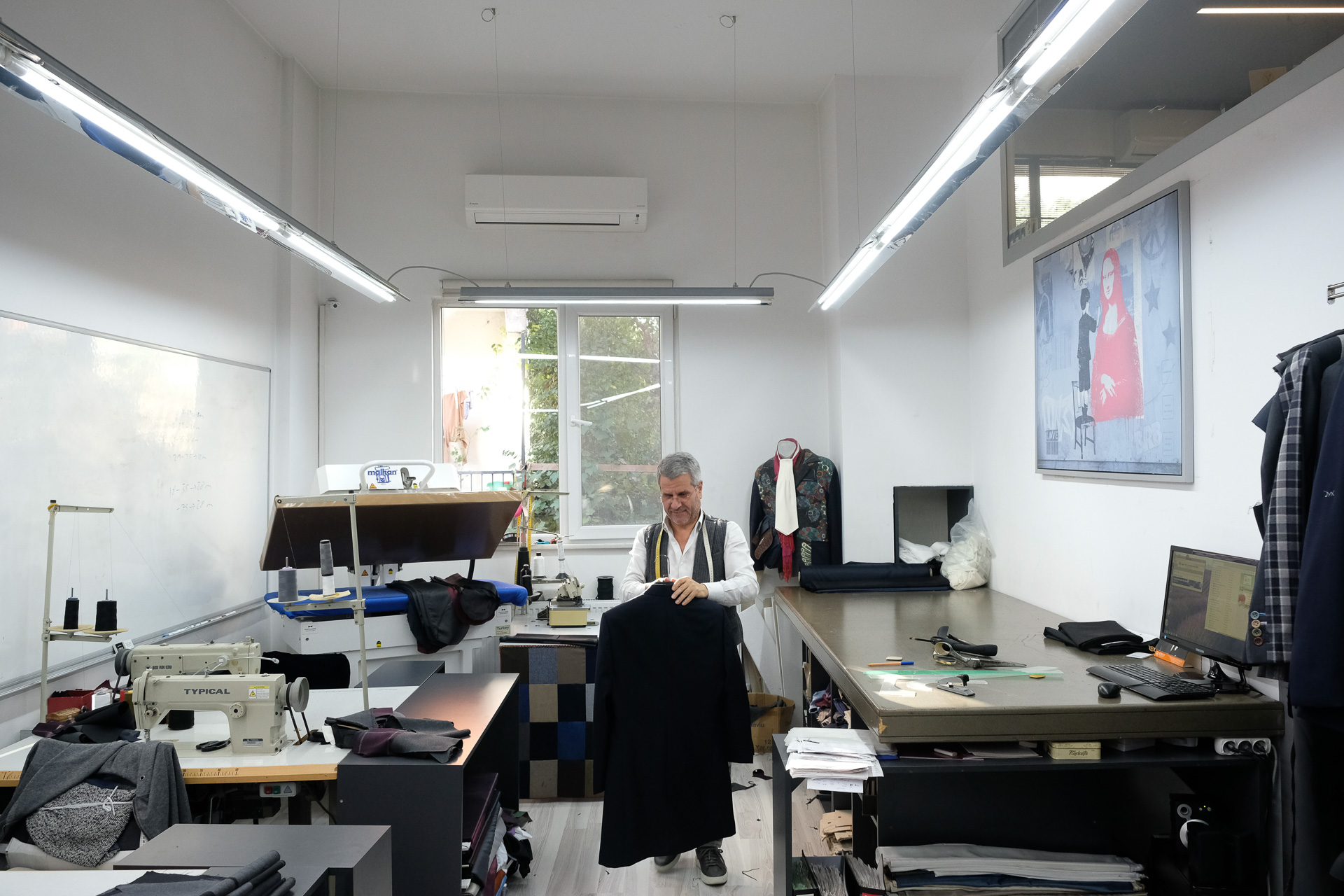 It's not a lone story: the guys seem to take pleasure in finding those around them, and bringing them in was part of their vision. Their head tailor, a 44-year veteran of the craft, Mr. Ali, was originally working just below their first office. He was a particular coup for them – a long-skilled tailor. As Omer puts it, the younger generation aren't interested in the lengthy nuances of fabric.

"You start from the bottom [for] at least ten years; between ten and fifteen years, you become a real tailor," Ali says. "Cutting is a different skill, sewing is a different skill, doing a fitting with a customer is a different skill – it all takes time."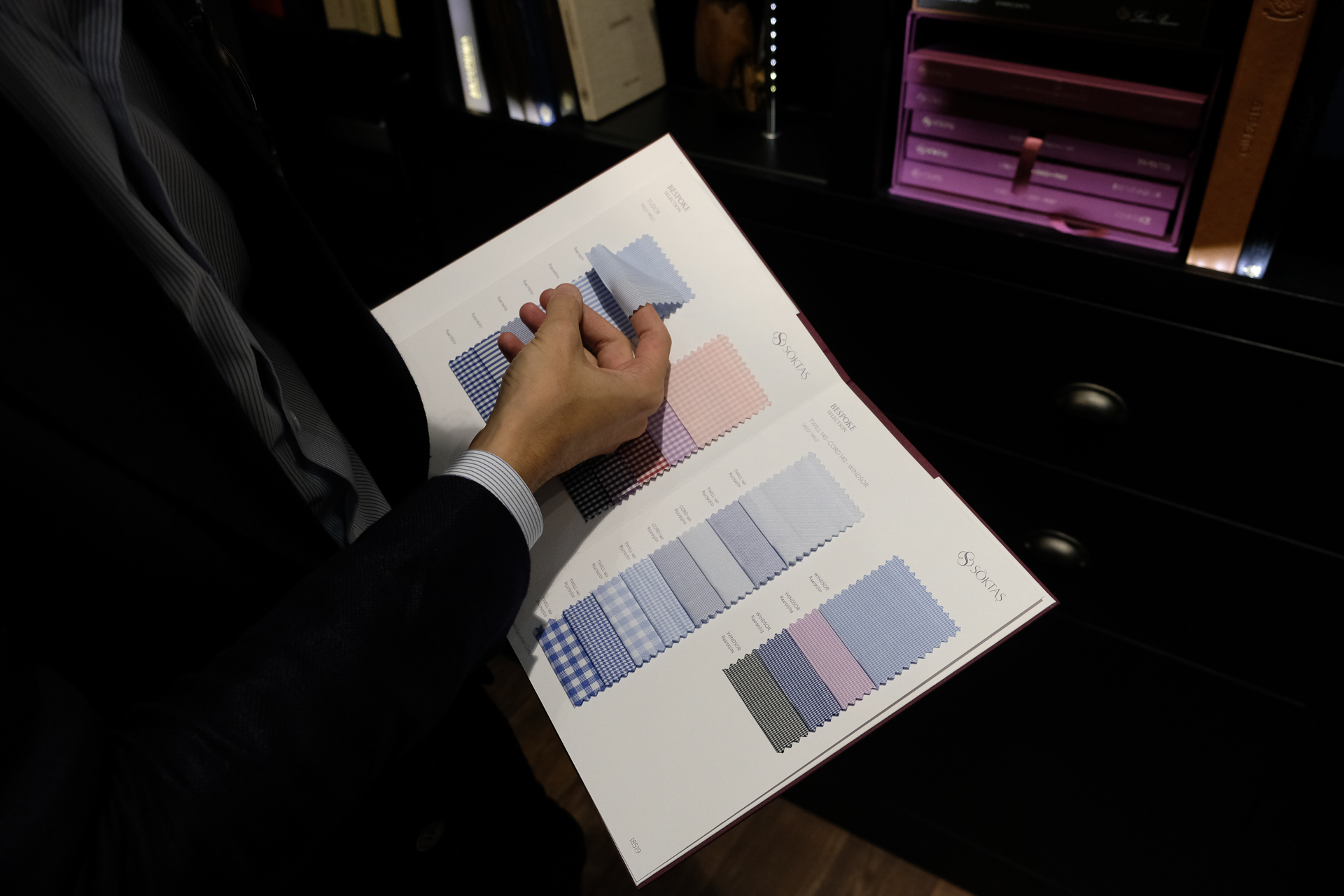 Books and books of fabric from around the world cover one wall. Most are Italian. Turkish men love Italian, they say. It's even part of the name – Papillone comes from the French 'papillon' (for butterfly or bowtie). They decided to add an 'e', to give it an Italian flourish.

Though usually it would take a few weeks and several fittings to get things made, the guys know they have customers with not that much time in the city. With an express service, you could get something done in four to five days, they say.
With that, you'll be clean, and clothed; shorn of sweat and gunk and unkempt fur. You'll be able to dress up, dress down, and throw yourself into this complex, bustling citadel. And remember: tip generously.
James Tennent is a roving freelance travel writer. Keep up with him on Twitter.
The header image, of birds swirling around the skies of Istanbul, was taken from Unsplash.