Inside Guide | Fashion Designer Marco de Vincenzo Tailors Your Trip to Palermo
The internationally-acclaimed designer gives us the lowdown of what to do, and where to go, in Palermo
Simply put, Marco de Vincenzo is one of the most coveted young names in fashion right now. Cutting his teeth as an assistant in Fendi and rising within the house to the role of head designer of leather goods – a position he maintains today – de Vincenzo launched his own eponymous brand in 2009. It was from here that his stock truly rose. That same year he was ordained by Franca Sozzani with the main prize in Vogue Italia's annual "Who is on Next" competition; fast forward five years and he struck a deal with LVMH for 48 percent of his brand.
With pop luminaries such Beyonce and Rihanna personally endorsing his work, relatively recent forays into menswear and new lines, not forgetting his heavyweight backing, de Vincenzo's unique blend of fantastical and exuberant elegance is truly on the crest of the new wave.
He's gone far. However, in both spirit and aesthetic de Vincenzo's roots visibly wind their way through much of his work. Born in Messina, Sicily in 1978, de Vincenzo harks from an island whose voice of style has been dominantly synonymous for so long with Domenico Dolce. There's something in the southern Mediterranean that nourishes a temperament disposed to clashing tradition and technique to create stunning, exquisite contradiction.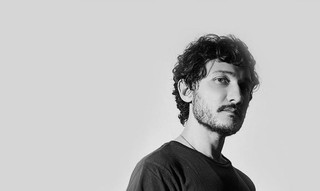 With Sicily a place that is so passionately part of de Vincenzo, who better to guide you through the island's capital than one of its greatest creative sons? Amuse spoke to de Vincenzo to compile a guide that quite simply brings you the best of Palermo. A list of unmissable gems from a man of unrivalled taste.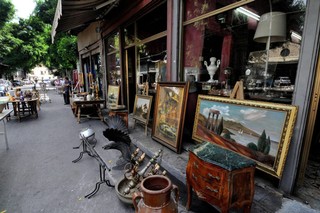 Mercato Papireto
I love getting lost in this flea market. The market is located near the Cathedral of Palermo and is divided into metal-shuttered shops. With a little patience you can find antique objects and unique furniture – I've actually just found amazing flooring from the early twenties there, which I'd love to use in my new house.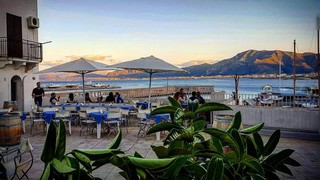 Ristorante Trizzano
Attached to the marina of Arenella, you'll find one of my favourite restaurants in Palermo. A beautiful atmosphere, a view on the marina and fantastic food always make you want to come back. Try the pasta with fresh tuna eggs along with a bottle of Grillo from Cantine Montefusco.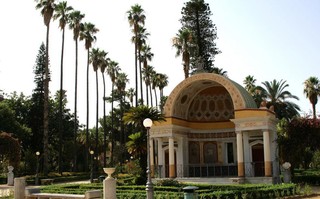 Orto Botanico di Palermo
Simply put, this is just a wonderful park – a silent and subtropical paradise.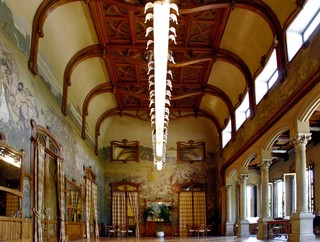 Gran Hotel Villa Igea
Initially designed as a private villa, the Belle Époque building was built at the end of the nineteenth century by the important Florio family. It is said that Lady Florio's jewellery collection made the Queen of Italy weak at the knees. Today the Villa is one of the most beautiful hotels in the world, an unmissable stop for those who want to experience Palermo at its best.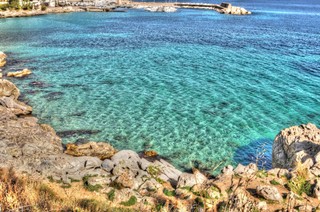 La Spiaggia di Capo Gallo
Palermo offers so many things to do and see that we often forget that it's on the sea. The beach of Capo Gallo is one of the marvels of the Palermo coastline. Solitude, isolation and tranquility… it's unforgettable.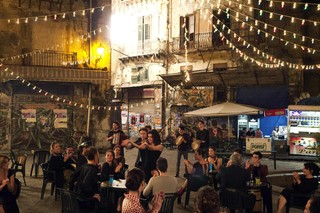 Vucciria
This famous historical market is the living heart of Palermo. Distributed through a tangle of alleys, here you can find all the ingredients of Sicilian cuisine. In recent years it has become one of the hubs for nightlife in Palermo, where they sell street food and you can meet up with friends for a drink.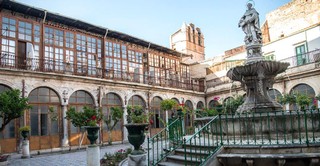 Monastero di Santa Caterina
A fantastic place, an ancient cloistered convent that leaves me amazed every time I see it.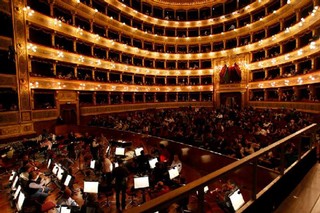 Teatro Massimo
This theatre in Palermo is the largest lyrical theatre building in Italy. It was here that I first saw Romeo and Juliet. Its ambience, halls, galleries and stairs form a grandiose architectural complex.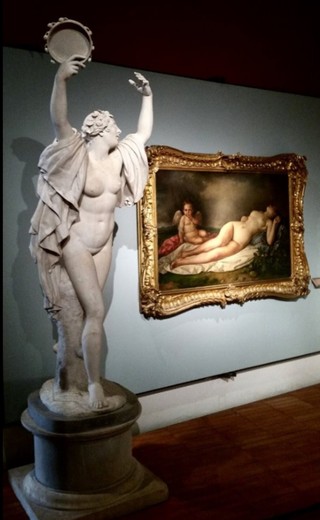 La Galleria d'Arte Moderna Empedocle Restivo
This is the modern art museum where the works of some of my favourite artists are exhibited, including Felice Casorati, Giorgio de Chirico and Renato Guttuso. Casorati's portrait of Silvana Cenni is one of the most beautiful portraits in history, while Le Maschere is my favourite de Chirico because of its combination of colour. My favourite Gattuso is obviously La Vucciria – its raw realism almost makes you feel that you can hear people talking when you look at it.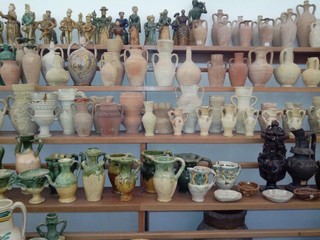 Museo Giussepe Pitré
The ideal place to get to know the history of Sicily. The island's beliefs, myths and customs fill the halls of this timeless museum.
Santuario di Santa Rosalia
You have to climb Monte Pellegrino for two reasons: the first is for the breathtaking view, the second is for the wonderful Sanctuary dedicated to the Santa Protettrice di Palermo (Holy Protectress of Palermo).
Marco de Vincenzo is a world-renowned fashion designer. Find out more about him on his website.