Picture Perfect | Western Japan's Surreal Garden of Eden
Little known to Western tourists, San'in province is a window into 'real' Japan
In the San'in province, away from the clutter and noise of the major cities, it is possible to really soak up the particular values that make Japanese culture so distinctive.

On my visit, for instance, I was struck by the exacting aesthetic standards applied to every small detail of day-to-day life. Each meal in the regions myriad top-flight sashimi restaurants is a delicate arrangement of separate, contrasting dishes.
"Western Japan offers a fascinating glimpse into Japanese life before globalisation"
Hosting in the meantime is elevated to a high art, with a reverence and politeness towards the customer that, as a Londoner, took some getting used to.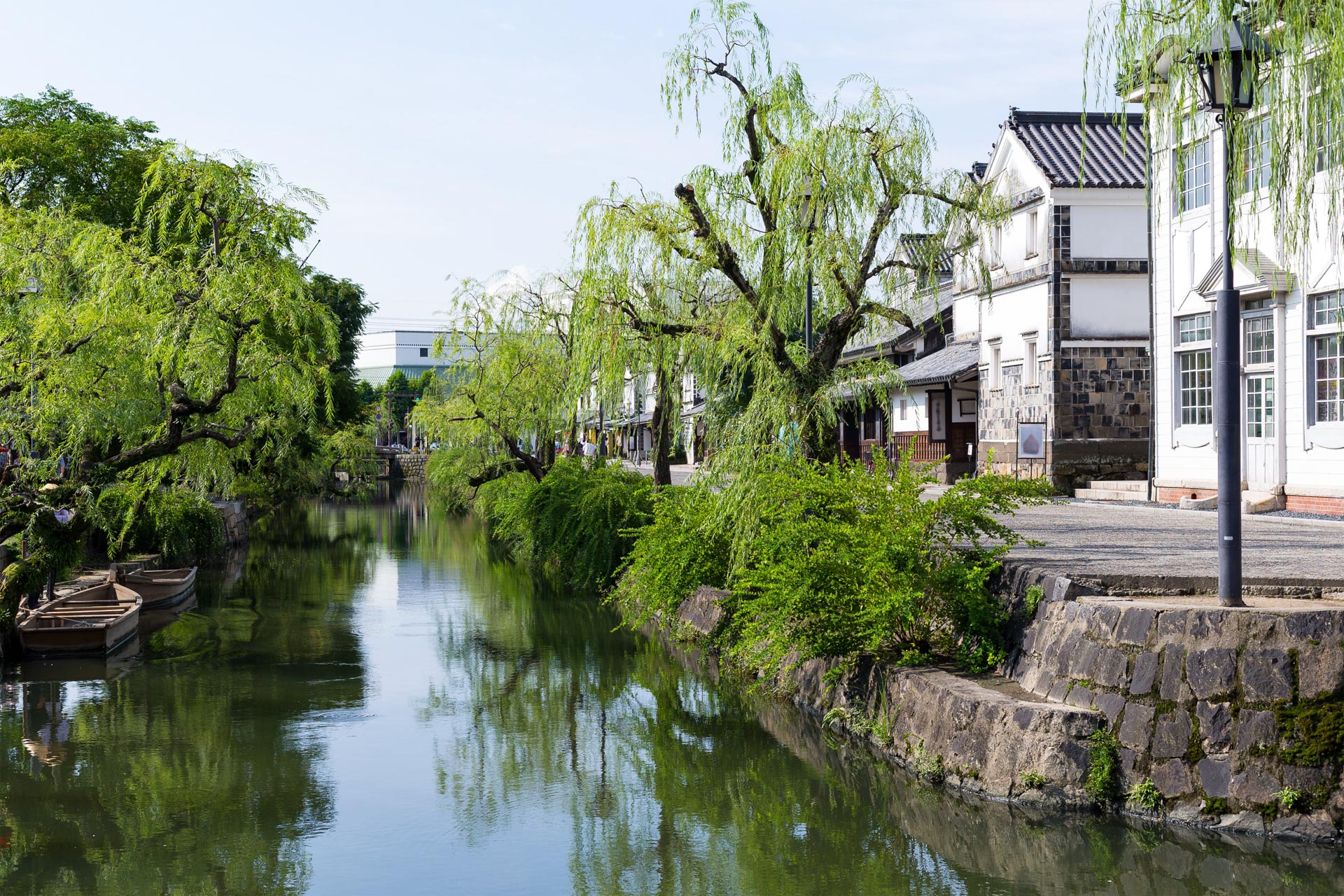 Life in the Western towns such as Fukuoka or Yanagawa moves at a pleasantly slow pace. In Yanagawa, for example, visitors can take lazy canal rides through picture-perfect low-rise suburbs.

Japan's building boom seems to have passed many of these cities by - and so they remain relatively unmodernised, offering a fascinating glimpse into Japanese life before globalisation brought Western influence to the region's great port cities.

A case in point being the area's traditional hot springs, such as the Yumoto Hot Springs in Hakone Yumoto, which remain a still hugely popular past-time here. Likewise, guest houses quite regularly only offer traditional reed tatami mats and futons on which to sleep, while Shinto places of pilgrimage, such as the Motonosumi Inari Shrine can be found nestled in the hillsides.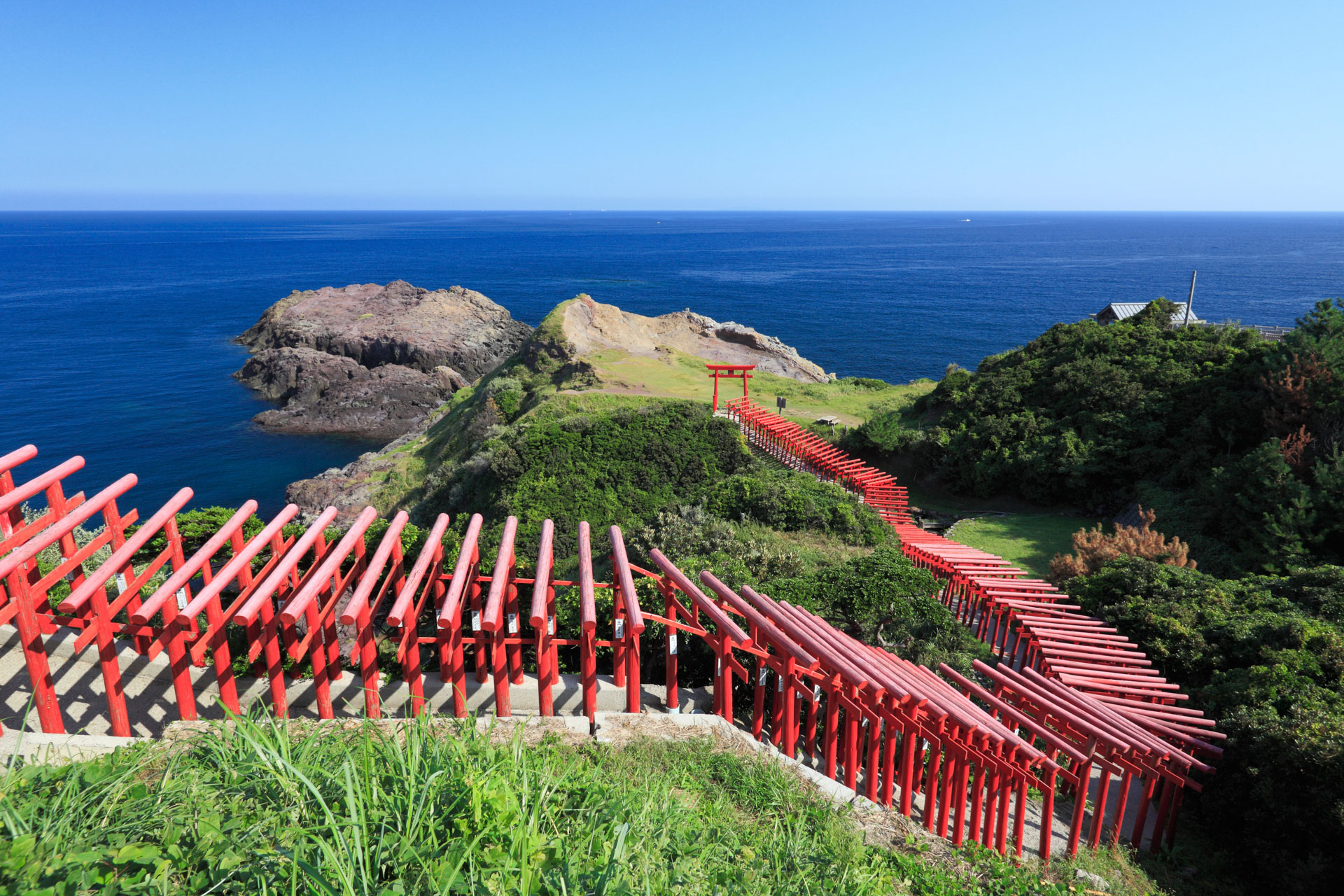 Yet don't let this introduction fool you into believing that San'in is just a 'chocolate box' museum piece. A bus ride through the back roads of the region reveal a network of auto plants, factories and warehouses dotting the countryside.
Having rapidly industrialised after the Second World War, this tiny and populous island altered its entire landscape in just a few decades. Between the picturesque towns of Western Japan, the landscape is crisscrossed by a vast network of concrete infrastructure. It is in this that the region presents its major paradox. As a traditionally Shinto country, where many believe that God exists directly in nature, much of Japanese culture revolves around the worship of their beautiful landscape. But this co-exists with a very modern obsession with perfection, improvement and progress – expressed most recognisably in the field of technology, but also touching every conceivable area of life.
What results is a fascinating interplay between the natural and the artificial. Some of the most recognisably Japanese 'natural' symbols - the bonsai tree, the koi pond or the stone garden – are in fact thoroughly artificial. Though they reflect a love and respect for the natural world, they are each pruned, sculpted and curated by the human hand.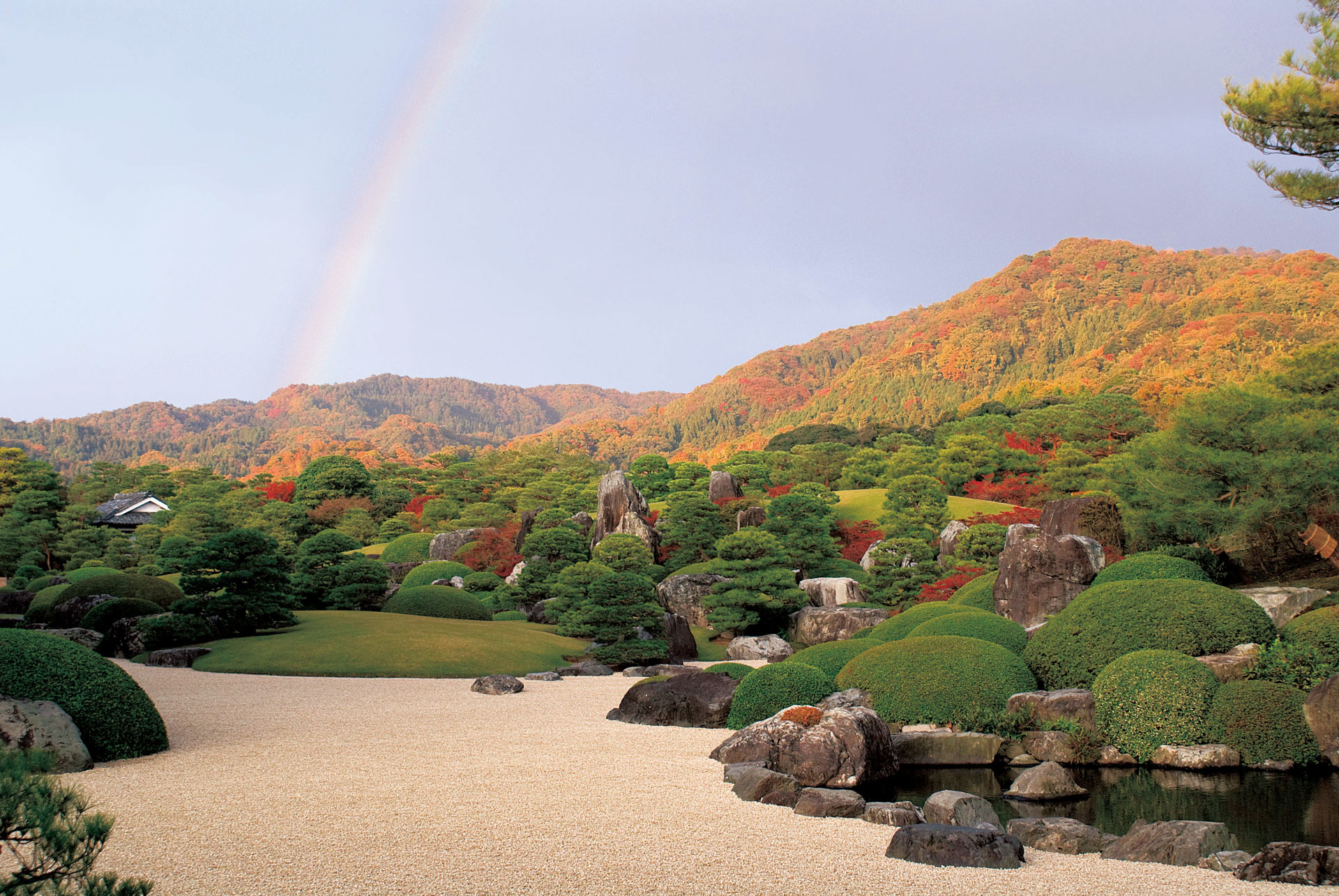 Nowhere, is this more apparent than in my personal favourite regional site - the Adachi Museum of Art in the city of Yasugi.
Founded in 1970 by eccentric business magnate Zenko Adachi, it is an art space like none I've ever been to. Like many men of considerable means, Zenko collected art – amassing a vast collection of Nihonga era works, amongst thousands of other painted images and ceramic pieces from Japan's long history.
He was keen to share his passion with the people of Yasugi, and so opened a public gallery to display a portion of his collection. Finally, he set about surrounding that museum with the most impeccable Japanese rock garden imaginable.
Working with scholar Professor Kinsaku Nakane, he elevated the topiary, gravel and rock arrangements of traditional Japanese gardens to new heights. Such is the level of manicured perfection achieved in the museum grounds, that visitors are forbidden even from walking through it – they instead view it from carefully placed windows and apertures along the walls of the museum's gallery space.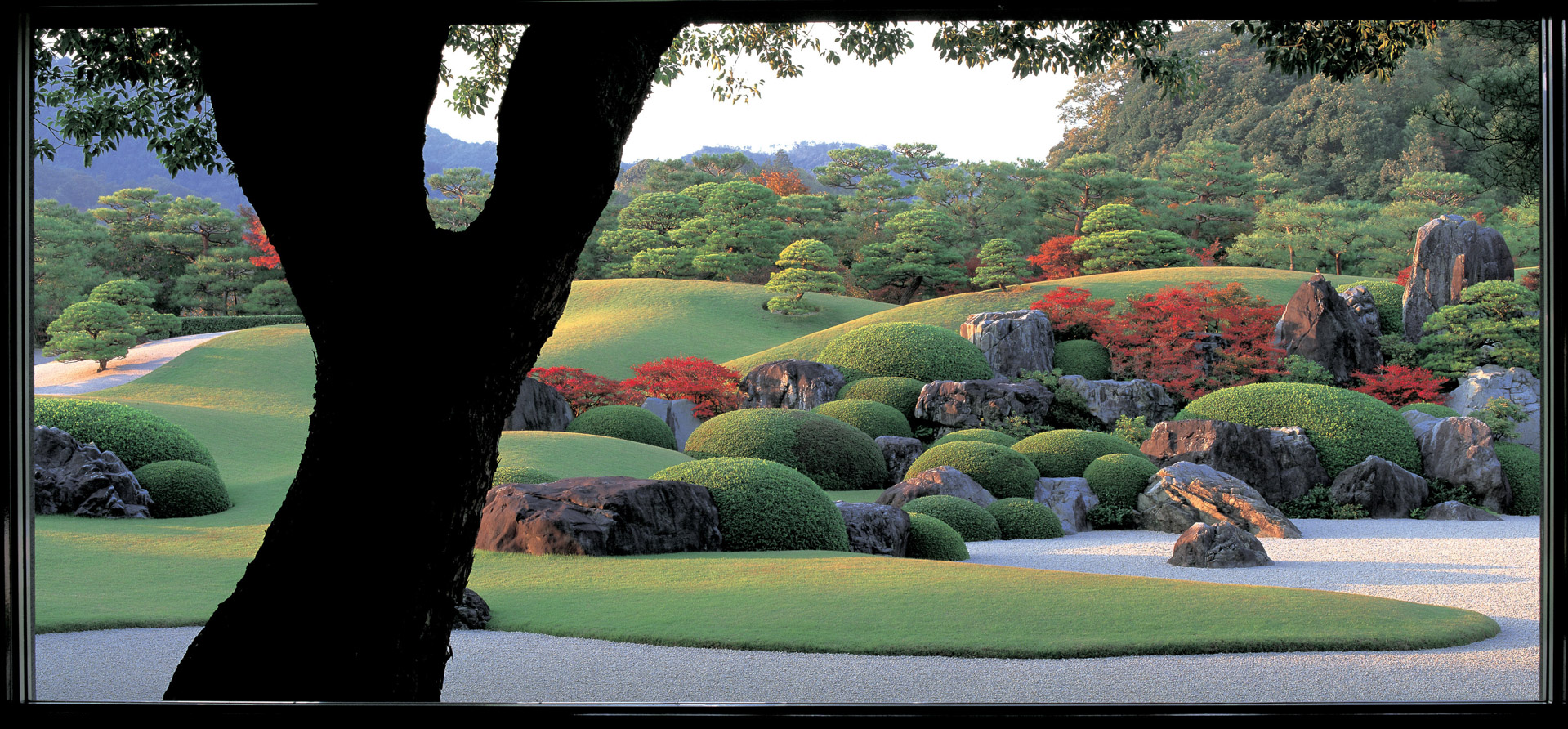 The effect is utterly astonishing – an uncannily perfect scene, so flawless it may as well be an artwork, framed by the windows so as to appear like a living painted scroll. In fact, amongst the traditional ink and watercolour pictures of the gallery space, it is easy to be fooled by the illusion and read the windows as leading into a rendering of an impossibly perfect world.
It was Zenko Adachi, himself, who had the vision for this merging of art and reality – taking a jackhammer to the wall of his own building when a foreman refused to place a window in just the right spot. He knew the value of just the right vantage point – framing and pruning the view until every centimetre of the visual field is pure poetry.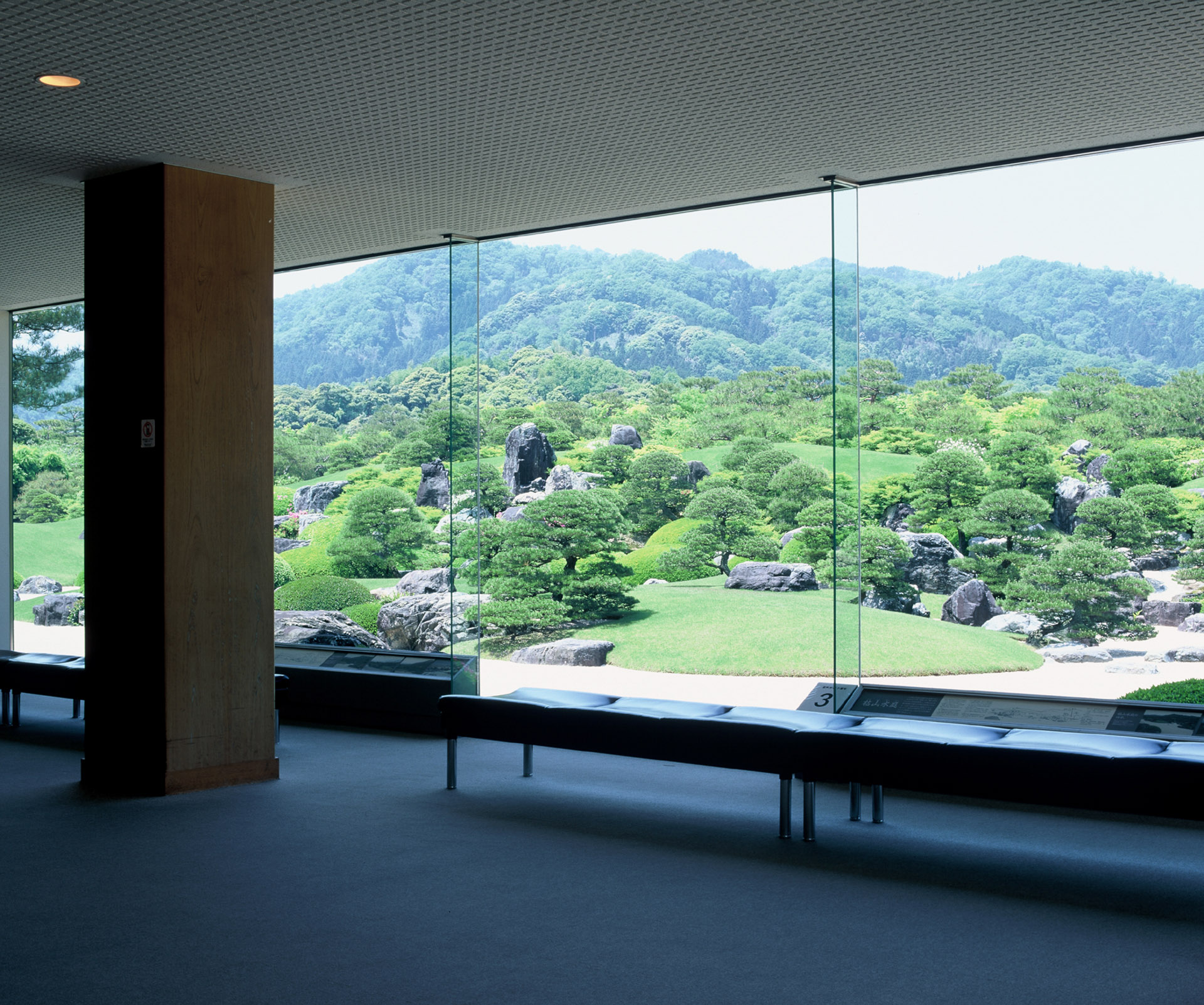 The story of Adachi, and his fanatic pursuit of perfection is the story of Japan. The result of this ethos is always totally captivating, if a bit surreal to the uninitiated.
For this remarkable vignette alone, Western Japan is worth the pilgrimage.
Clem's trip was supported by JNTO. Discover more about Western Japan here.